From the recovery of a former textile factory, the new headquarters of T&T.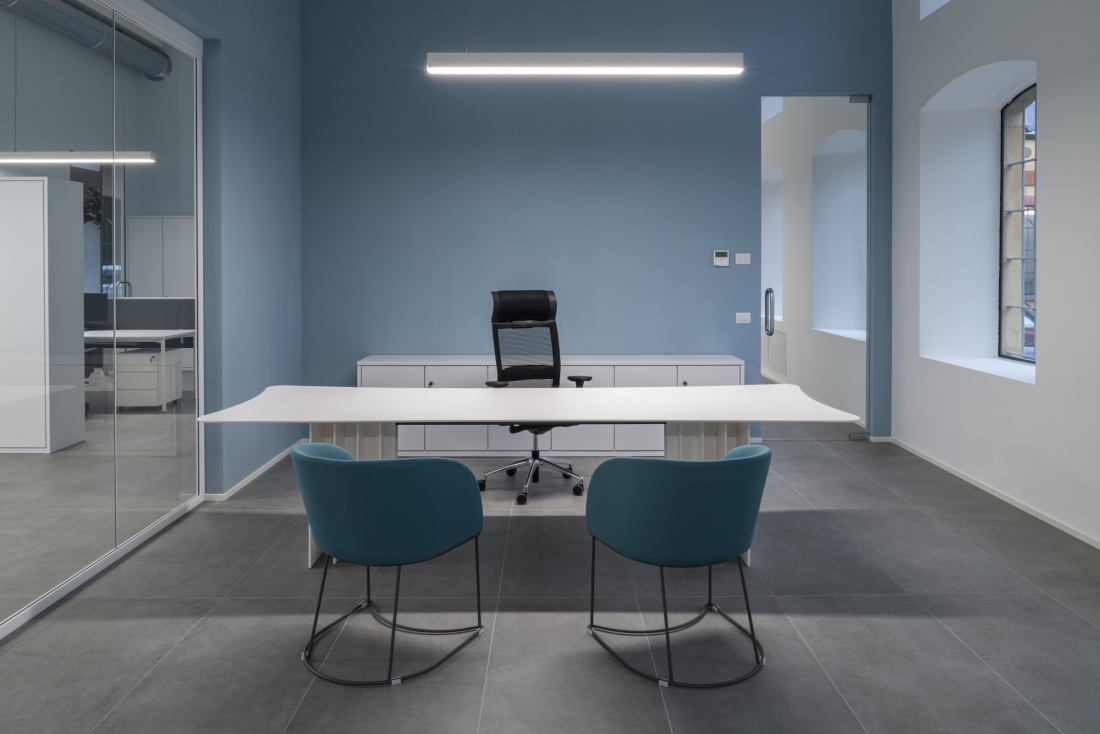 The new headquarters of T&T, a thermotechnical representative agency, has been designed by Basaglia + Rota Nodari inside a former textile factory in the Lecco area of Italy.
The historic structure of the building has been unchanged, and is characterised by a large 12x30 metre room marked by regular rhythm window openings, arranged on two levels, that give the space a delicate diffused light.
This room, which once housed the machines for textile production, has today become the heart of the new T&T headquarters.
In what was a careful interior remodelling project, Basaglia + Rota Nodari studio has designed a contract environment that goes beyond the logic of open space to instead seek an articulation of defined but at the same time flexible functional areas, in balance between sociality and privacy.
The historic building was also equipped with advanced control systems for environmental comfort and energy saving.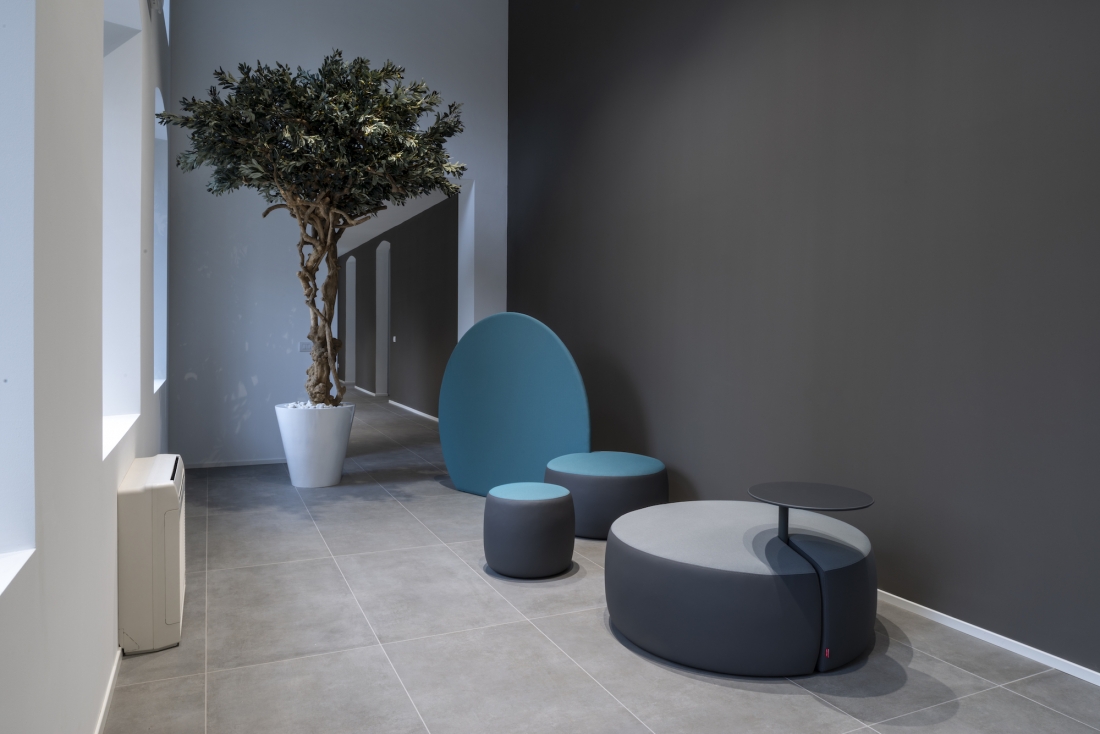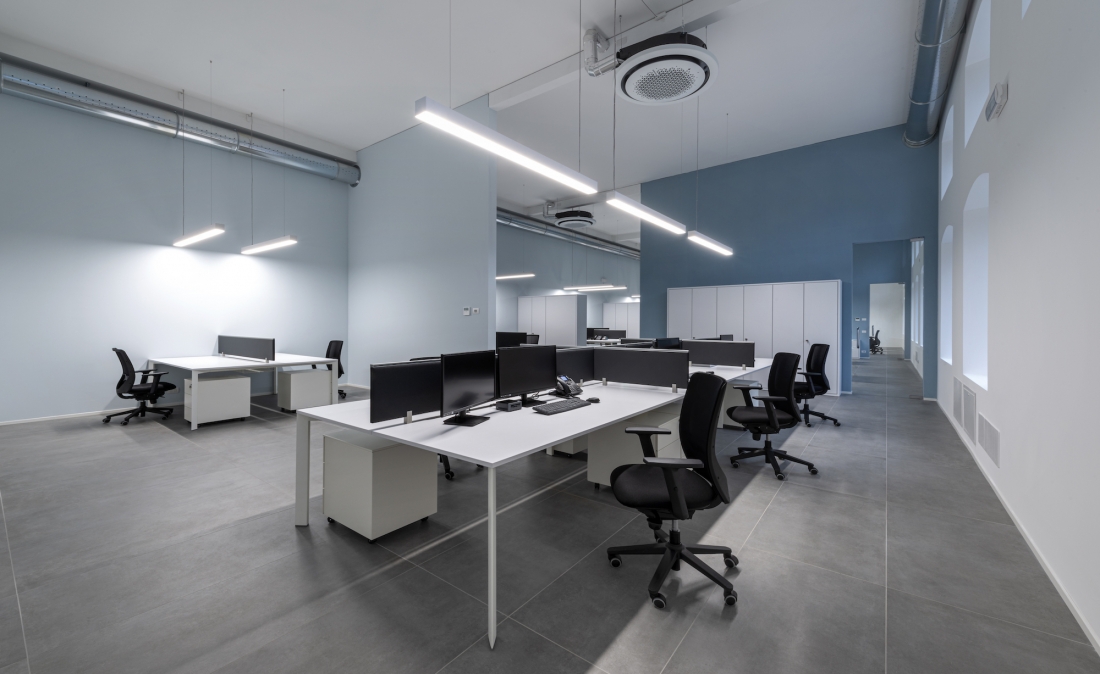 The interior design project, in addition to defining the new environment, focused on the search for a new overall character to be attributed to the building. This was contributed to through the furnishing choices, hence the choice of Viganò & C whose large catalogue and rich range of fabrics have made it possible to go from classic pieces such as the Winner executive armchair or the Arturo multifunction table, to other more contemporary products, such as the George sofa and the Milly armchairs, ensuring maximum comfort for every eventuality.
The original wall structures are all white, and for the new inserts a palette composed of a neutral colour (grey) that distinguishes the more public areas (hospitality, leisure) and two cold colours in shades of blue has been combined, which characterise the more operational and managerial areas. The same colours have been adopted for the furnishings, which have a dominant feel to match the architectural palette, combined with cold colours for the fabrics.