GHIDINI 1961 brass design for life, lays its roots in its heritage.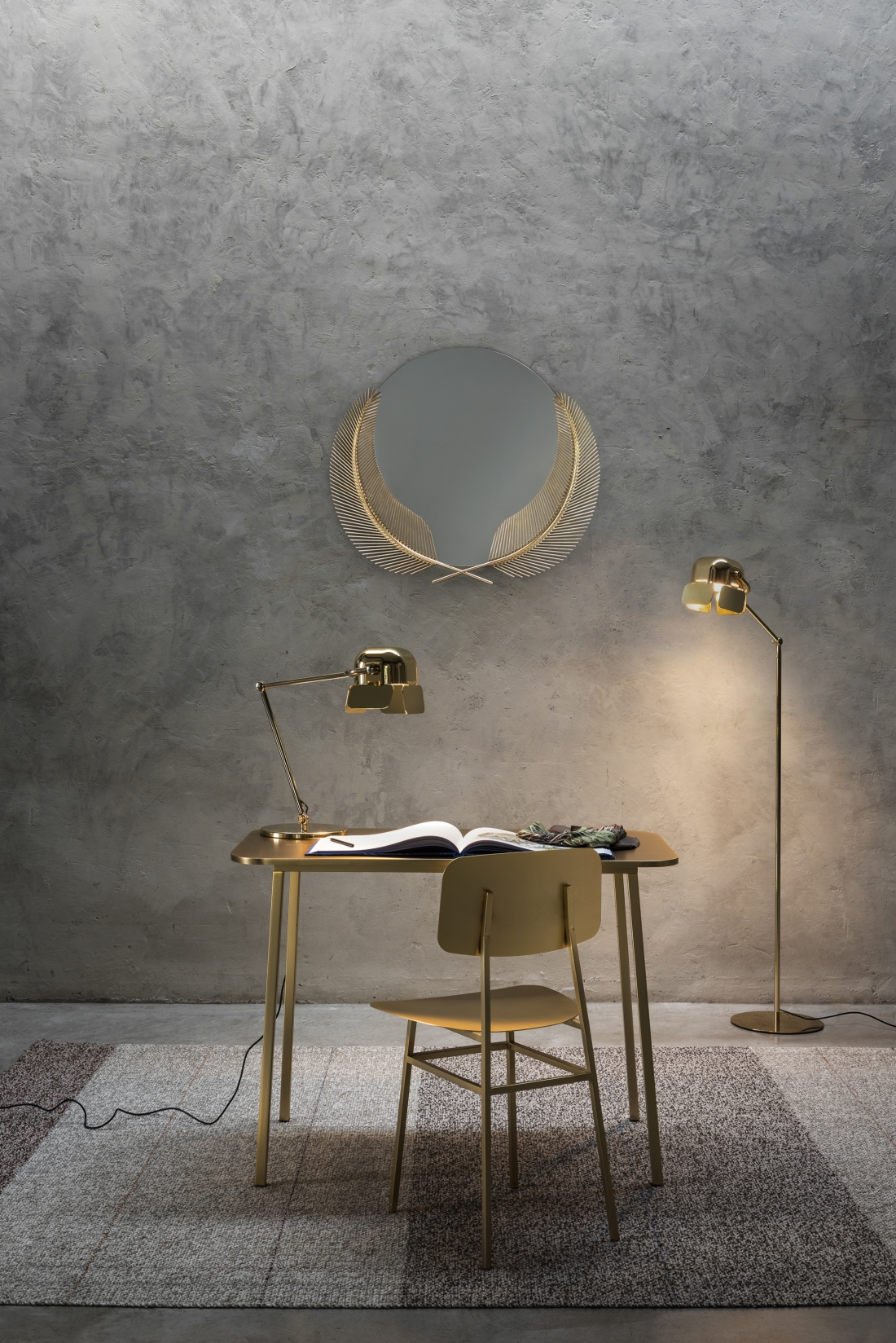 GHIDINI1961 brass design for life, lays its roots in its heritage. Over fifty years of history link the company to designer products born from its haute manufacturing knowledge.
The company offers a wide range of products: from sophisticated objects to sculptural furnishings, a change of scale that gives the possibility of having a total space designed by GHIDINI1961. Many signatures, multiple styles, which interpret the origins and identity of design itself.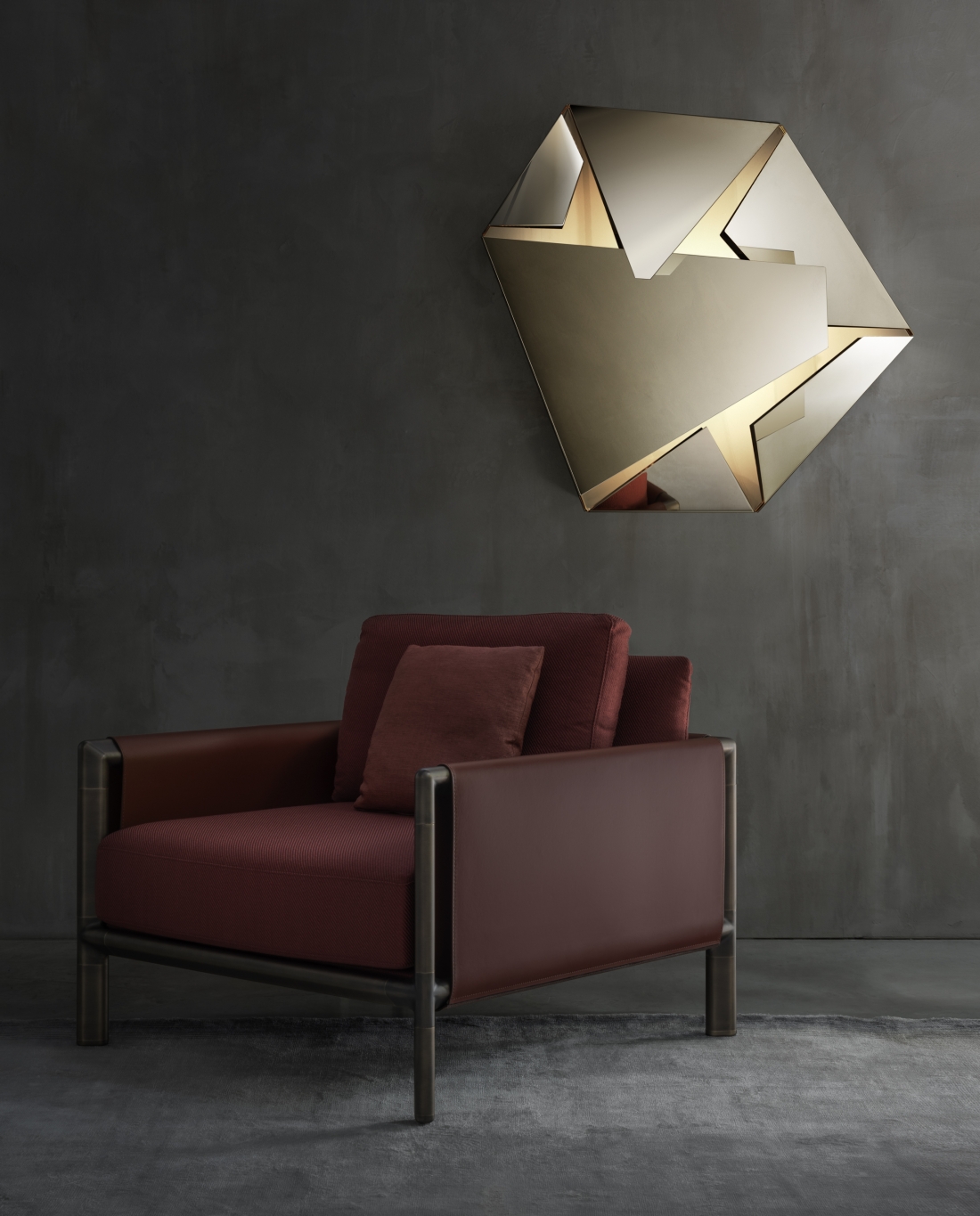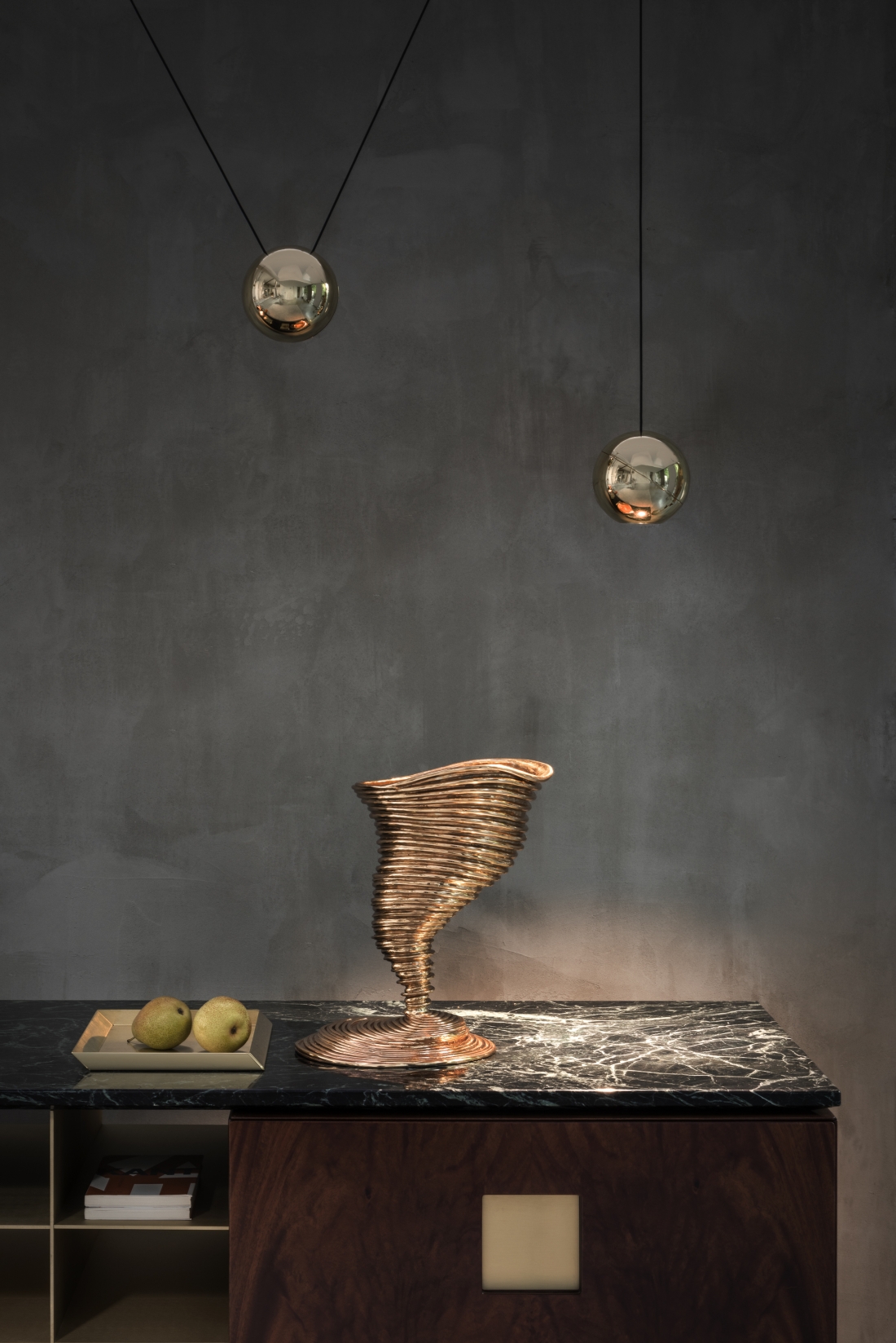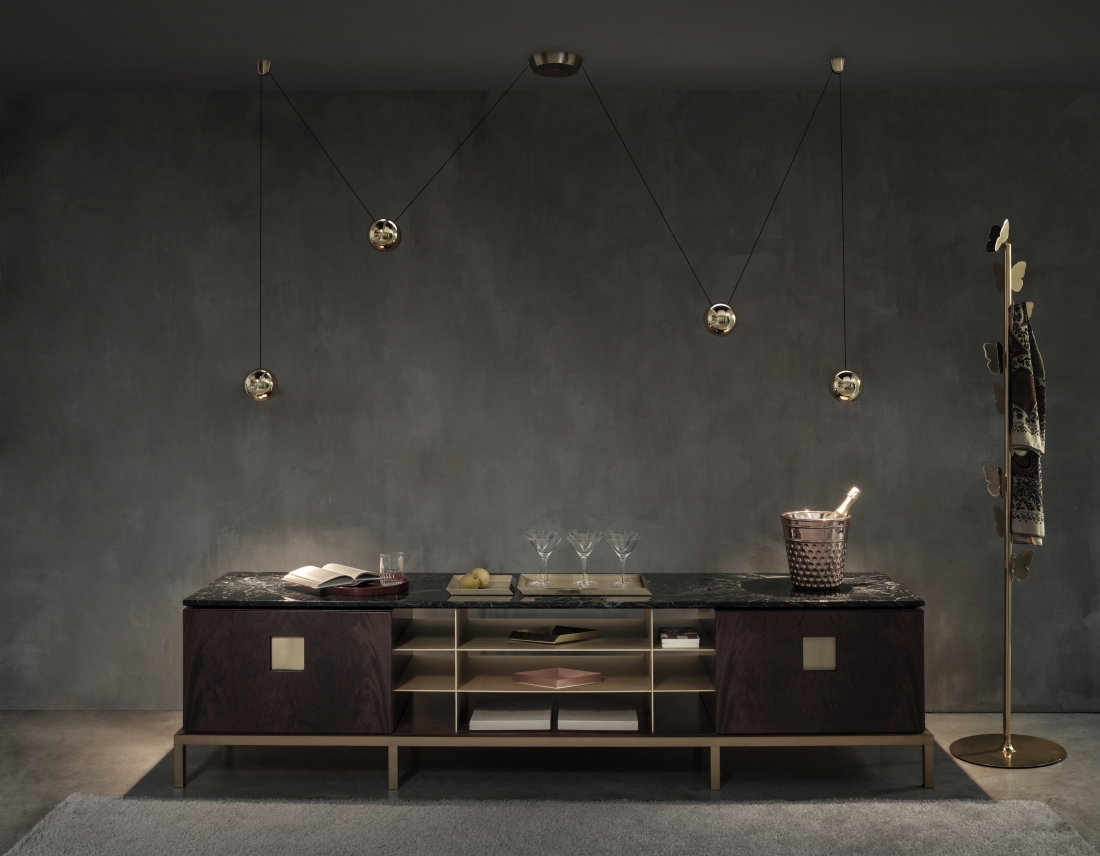 A lifestyle that is designed in multiple projects, starting from the eclectic and romantic creations of the designer Nika Zupanc, creator of Love Chair - a sensual heart shaped chair - and a series of elements for the Take Me to Miami collection; liaising strongly with the linear style of the young Polish designer Tomek Rygalik and his Botany table, which combines the transparency of glass and the strength and light of golden metal.
The collaboration with Paolo Rizzatto gives rise to evocative interiors: the Zuan collection cabinets are a strong reference to the ancient East, with the combination of noble materials such as brass, wood and marble, of extreme elegance and refinement; Frame by Stefano Giovannoni (also Art Director of the brand) instead uses essential lines and minimal structures, in a series composed of sofas, armchairs, tables and bookcases; where leather, fabric, glass, wood and marble are in dialogue with brass. Lines that blend well with the Kaleidos lamp by the Campana brothers.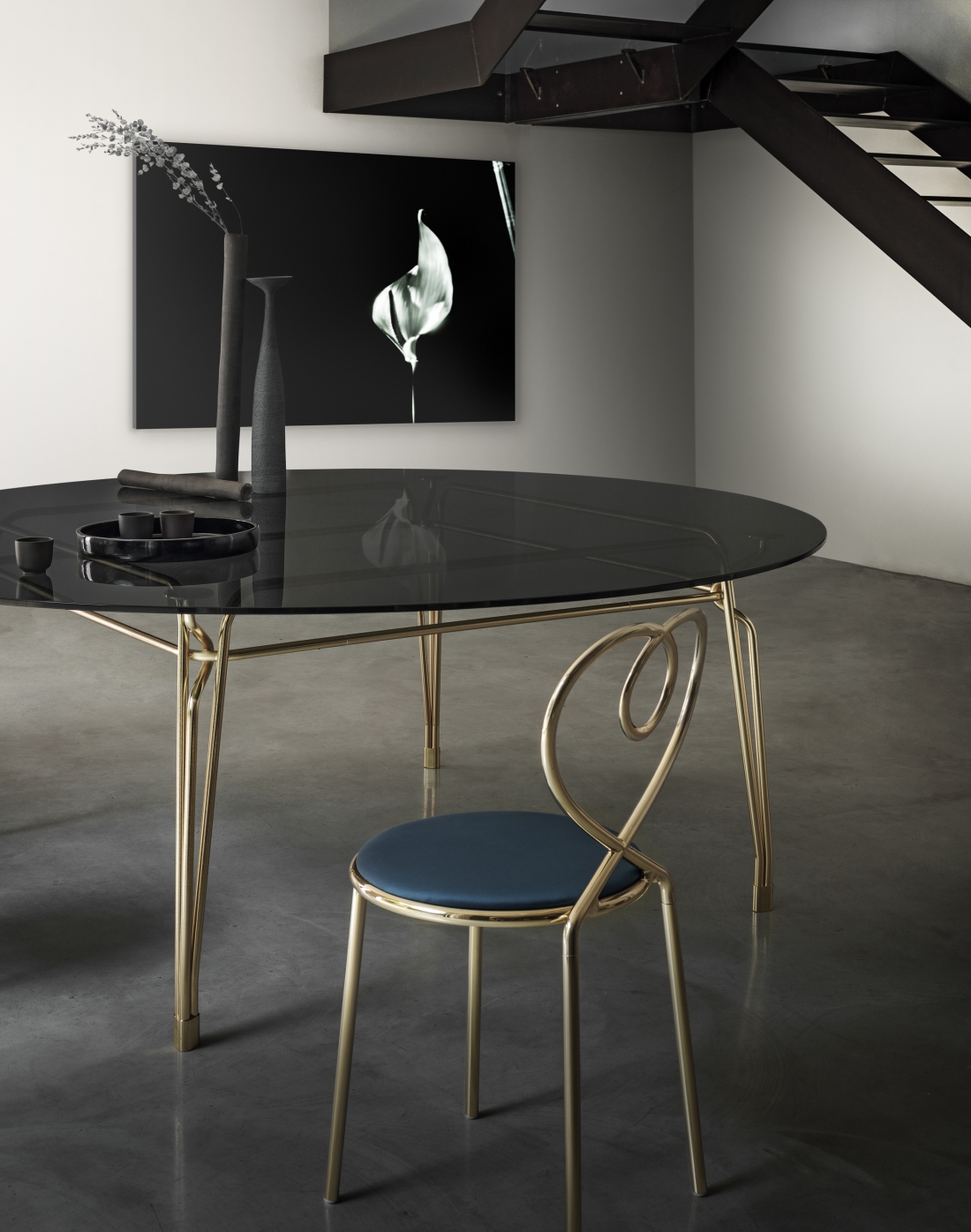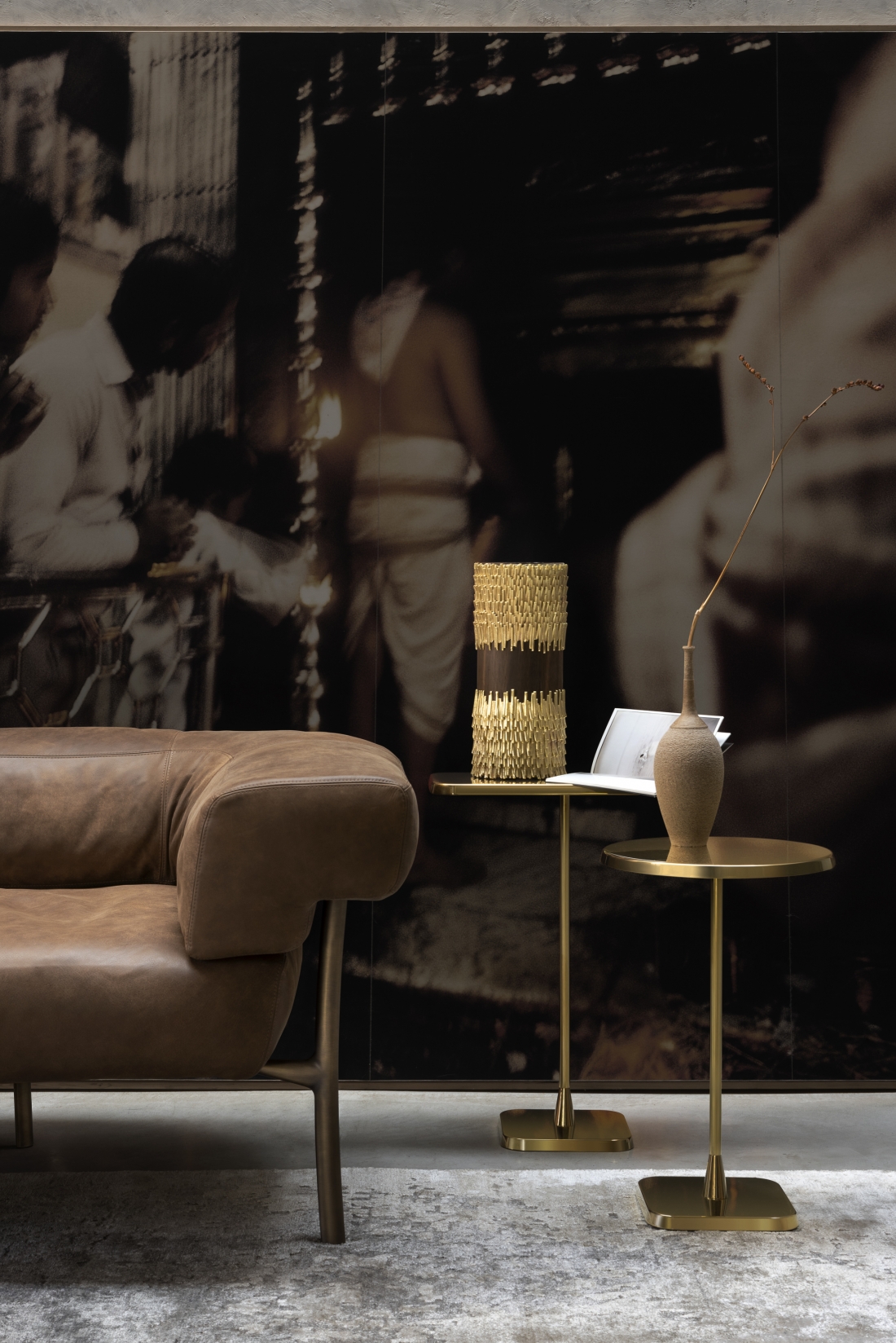 The reference to the uncontaminated nature that inspired the art of the Brazilians. Recall that emerges in the Jackfruit series, inspired by the tropical fruit, and composed of a table lamp and a pair of vases, produced entirely by hand; and Tornado, a vase with an evocative shape, which fully expresses the green friendly policy, the artistic strength and the philosophy of the designers.
Learn more by visiting GHIDINI1961.