Giles Miller Studio fuses artistry with architecture in the launch of its first residential project, Woven.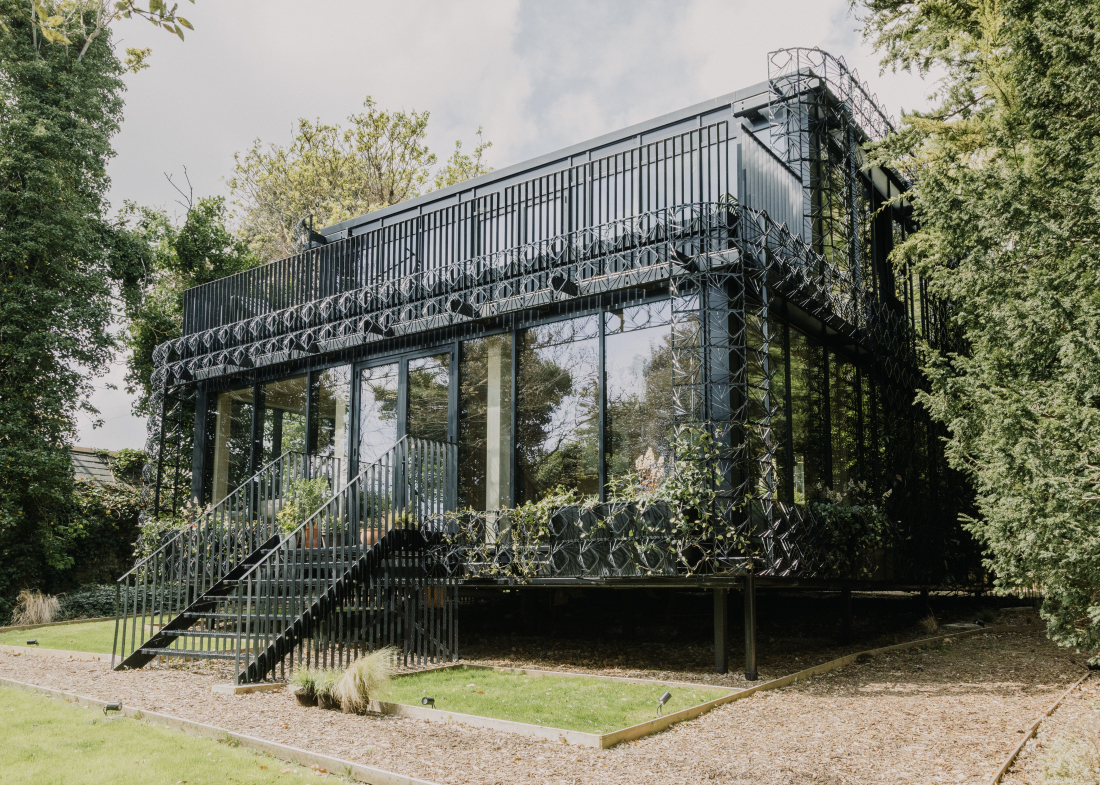 Giles Miller Studio entwines handmade sculptural surface design and the natural world in its first residential project, situated a short walk from the cliffs and sandy beaches of Broadstairs, Kent.
Severing barriers between the building's internal spaces and the thicket of foliage and trees that surround it, the building showcases a unique sculptural facade which invites nature to grow up and entangle around the outside of the house, whilst also framing the view from within it.
The award-winning studio believes in enriching people's experience of space through an artistic and interventionist approach to architectural design. Blending hand-made craft and technology, it continues to explore the relationship between materials and light, and this interest manifests in projects ranging in scale from miniature sculptural work and jewellery, up to pavilions and permanent architecture.
Giles Miller commented: "The buildings we inhabit have a direct impact on our state of mind. Through their design they are curators of light, sound and human interaction, and they can expose us to nature and organic materials to dramatically positive effect. We believe that this aspiration, in synchrony with our latest surface and sculptural experimentation in the studio, has spawned a wholly unique architectural typology."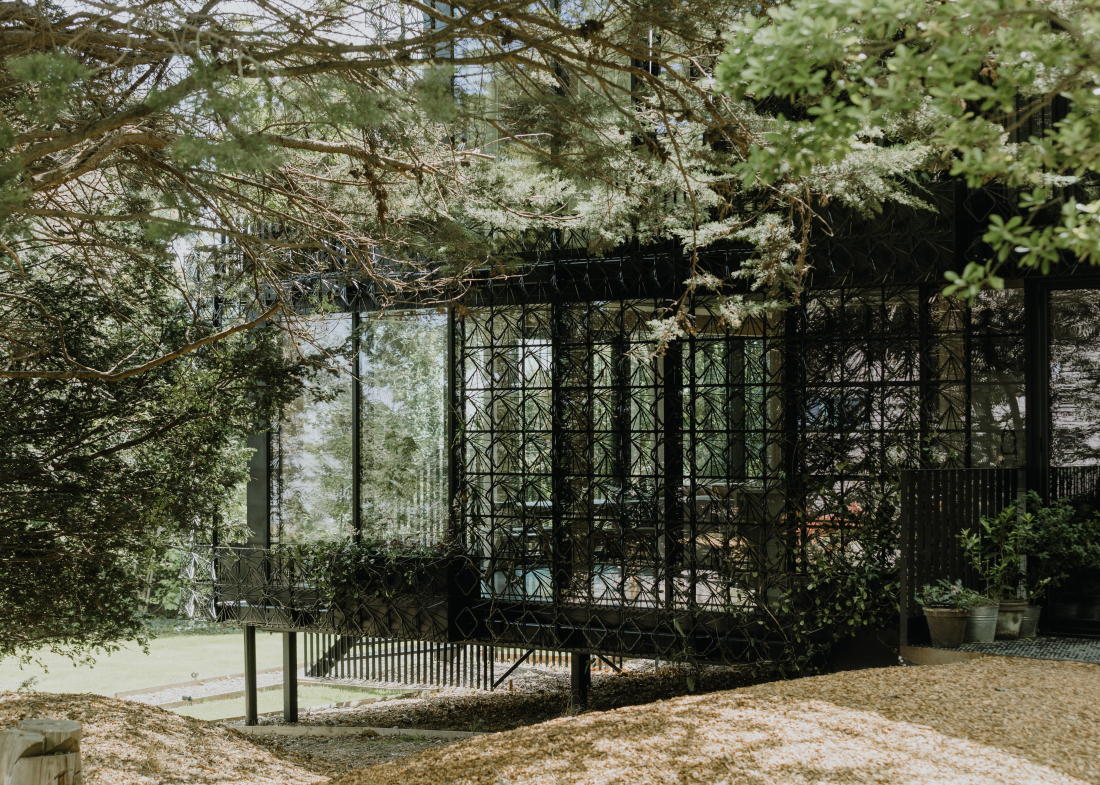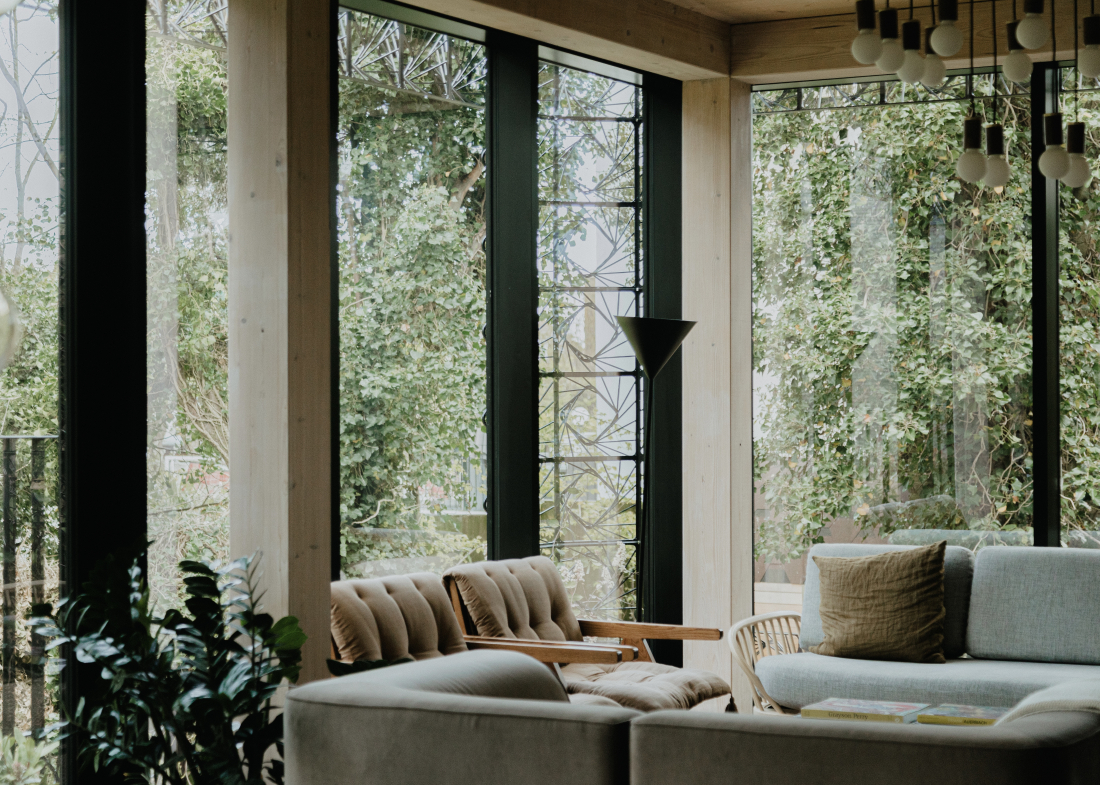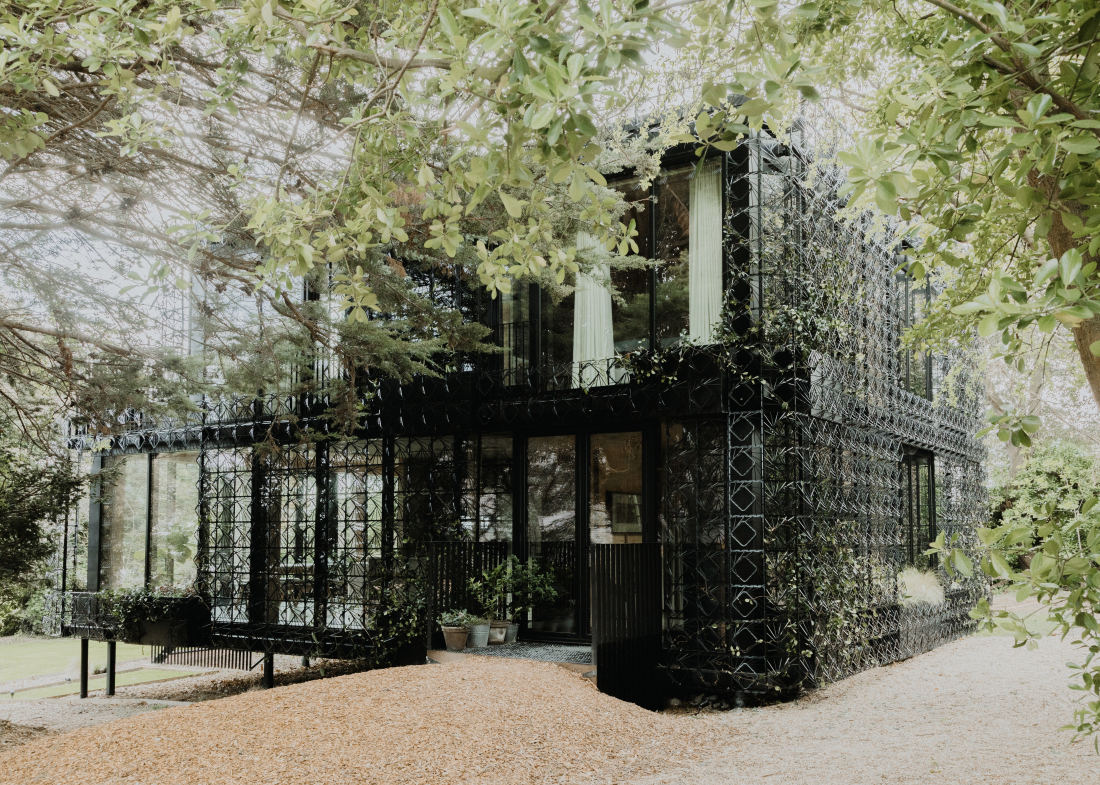 A sculptural facade, bringing architectural functionality
Woven's external surface is a sculptural artwork which brings an architectural functionality to the building by encouraging jasmine, clematis and other planting to grow up through the sculptural latticework and bring nature visibly into the building through the largely glass exterior.
The facade makes the building look at home within nature, brings the beauty of those natural surroundings visually into the building for the inhabitants' benefit, and also enables the extensive use of floor-to-ceiling glass by creating natural shading.
The sculptural concept itself was first inspired by the mathematical circularity of twisted rattan weave. Giles has introduced a 3D relief to this composition with the recycled ABS modules which have been produced from the waste materials recovered from the UK-based production of electronic component housing. The depth of the sculptural modules allows for increased visual permeability, as well as a greater surface for the climbing plants which adorn the building to weave through.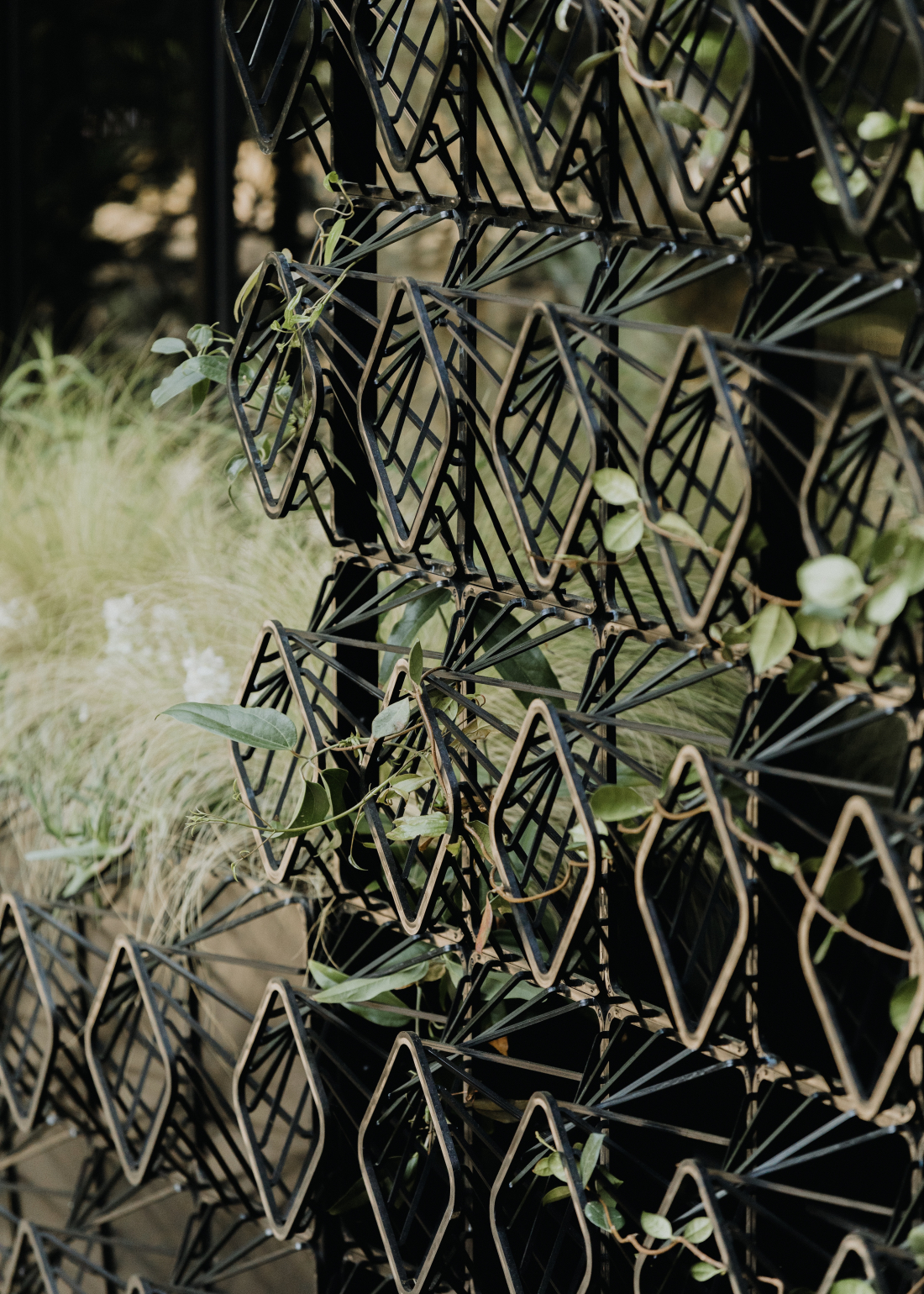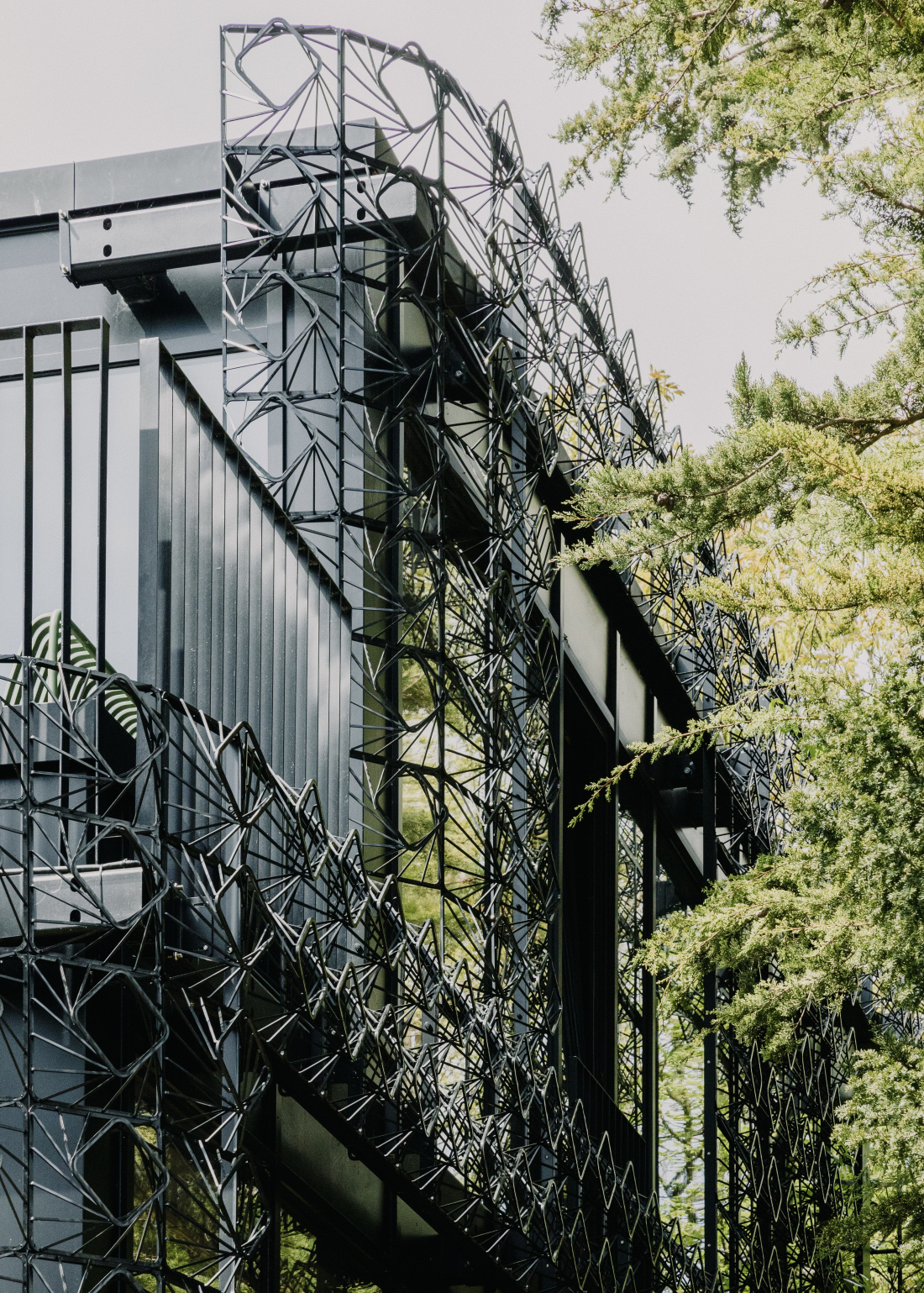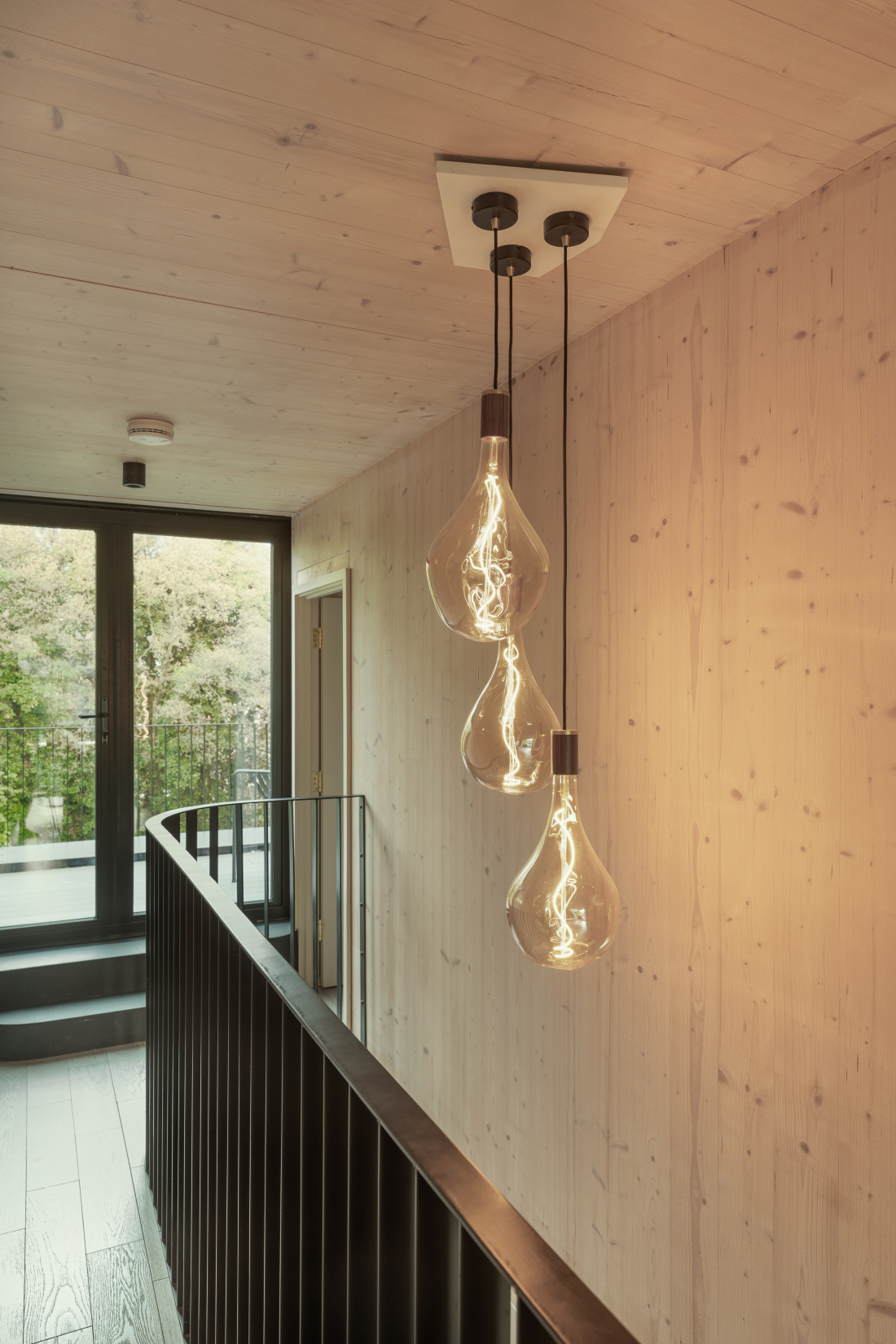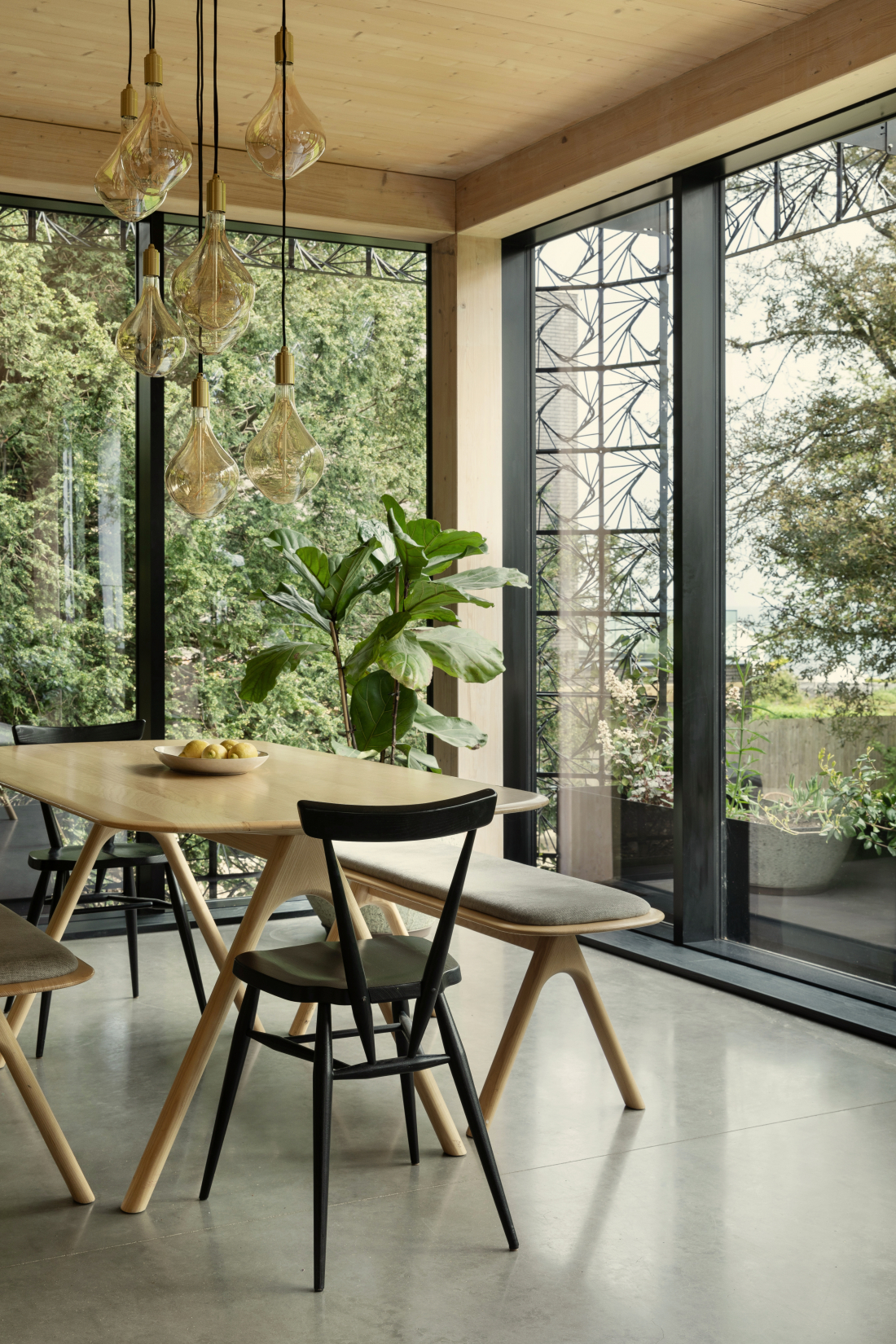 A creative collaboration
Woven is a manifesto building - from the ground up and from the inside out it has been designed to maximise the richness of experience for inhabitants through a unique approach to material selection and composition. The project has been delivered by a collaborative cohort led by Giles and his studio which includes architects, artists, engineers and makers alongside some of the world's most conscientious suppliers.
The kitchen features Miele throughout, a brand which consistently creates products which are exceptionally designed and which last a lifetime. Each appliance is performance focused, featuring EcoPower technology and functionality. Vispring beds deliver an immeasurably comfortable experience and feature exclusively throughout Woven.
The brand's use of natural materials like horsehair, pure cotton, and Shetland wool, as well as luxury finishes like silk and cashmere, not only bring immense health benefits but are also environmentally sensitive.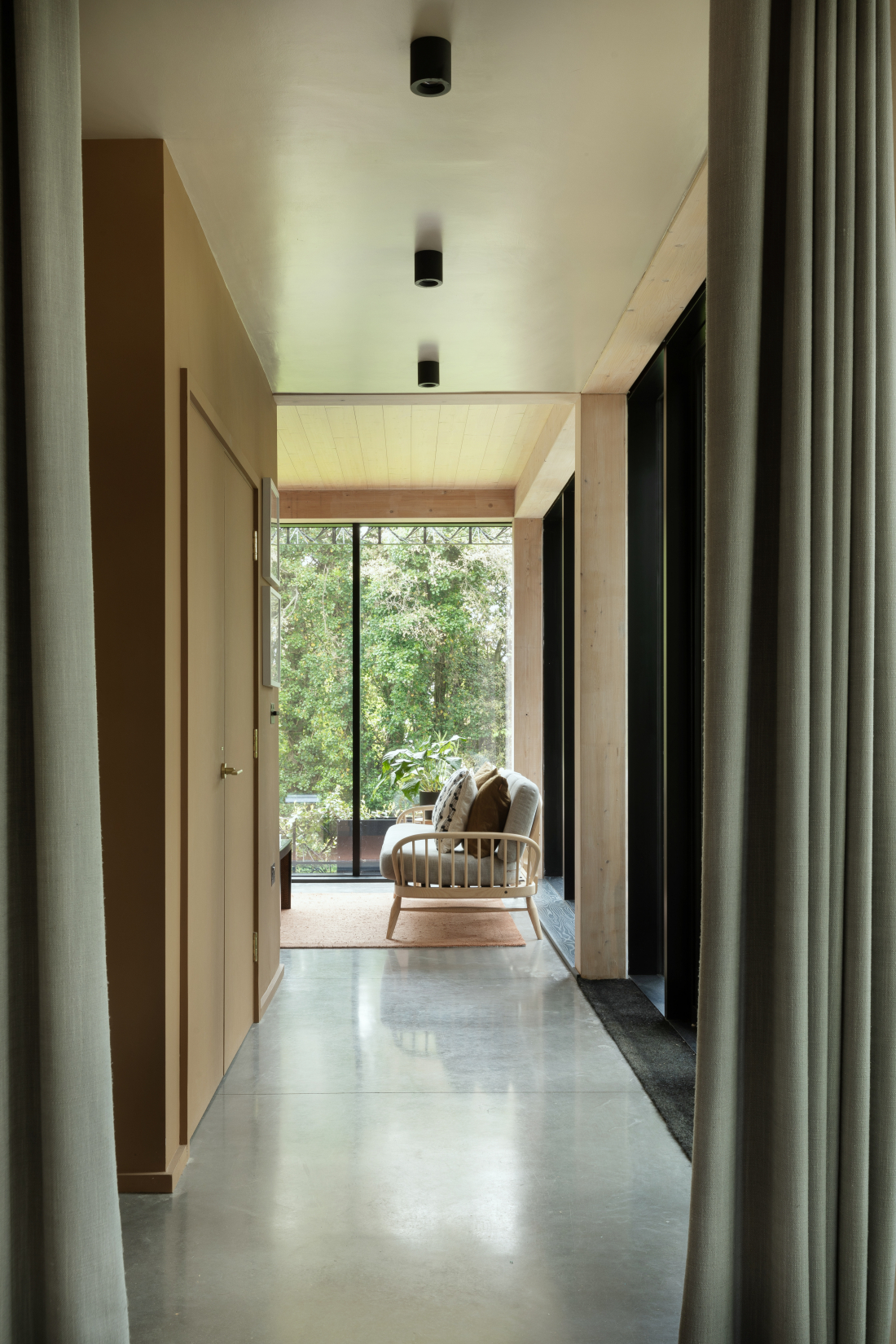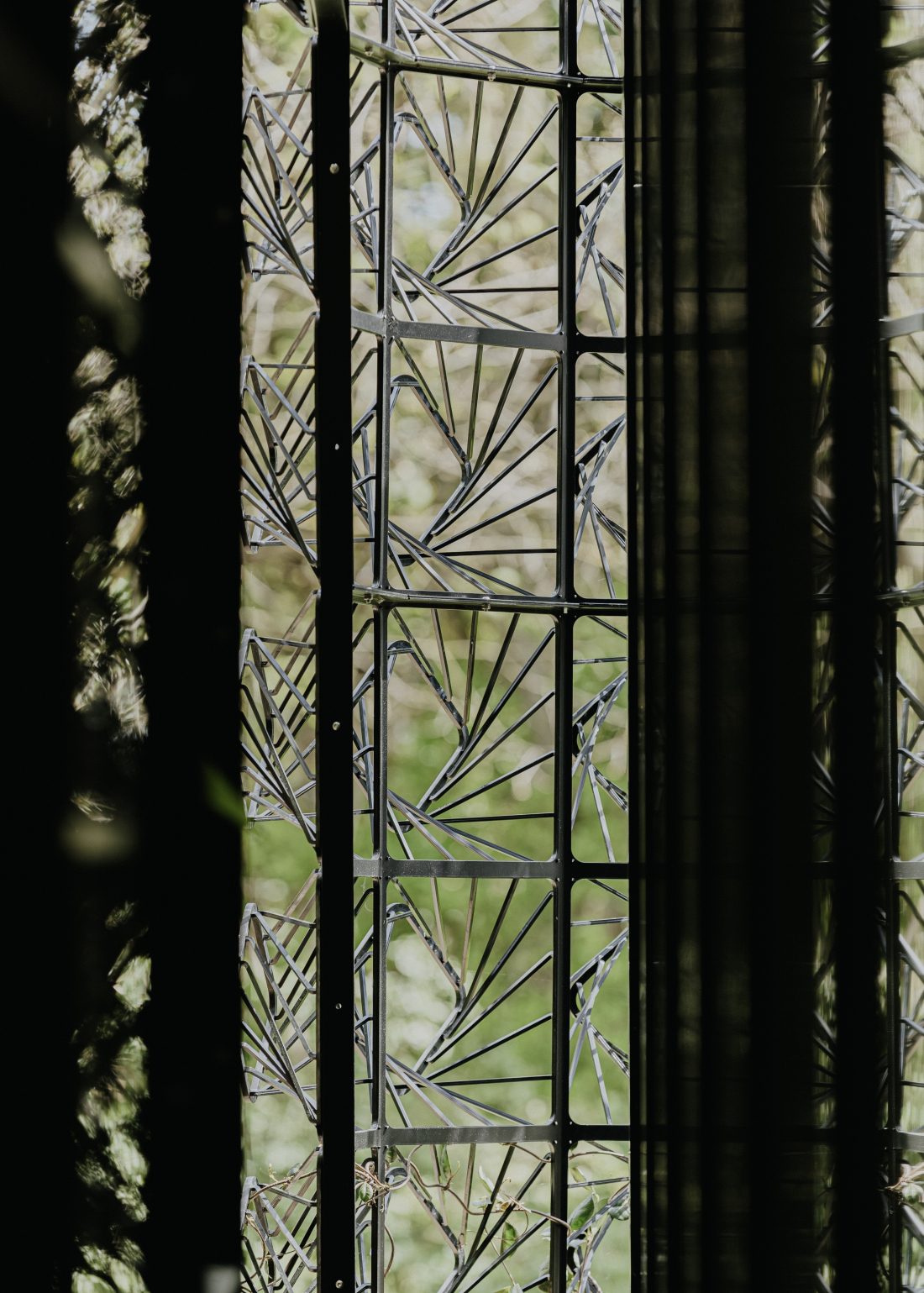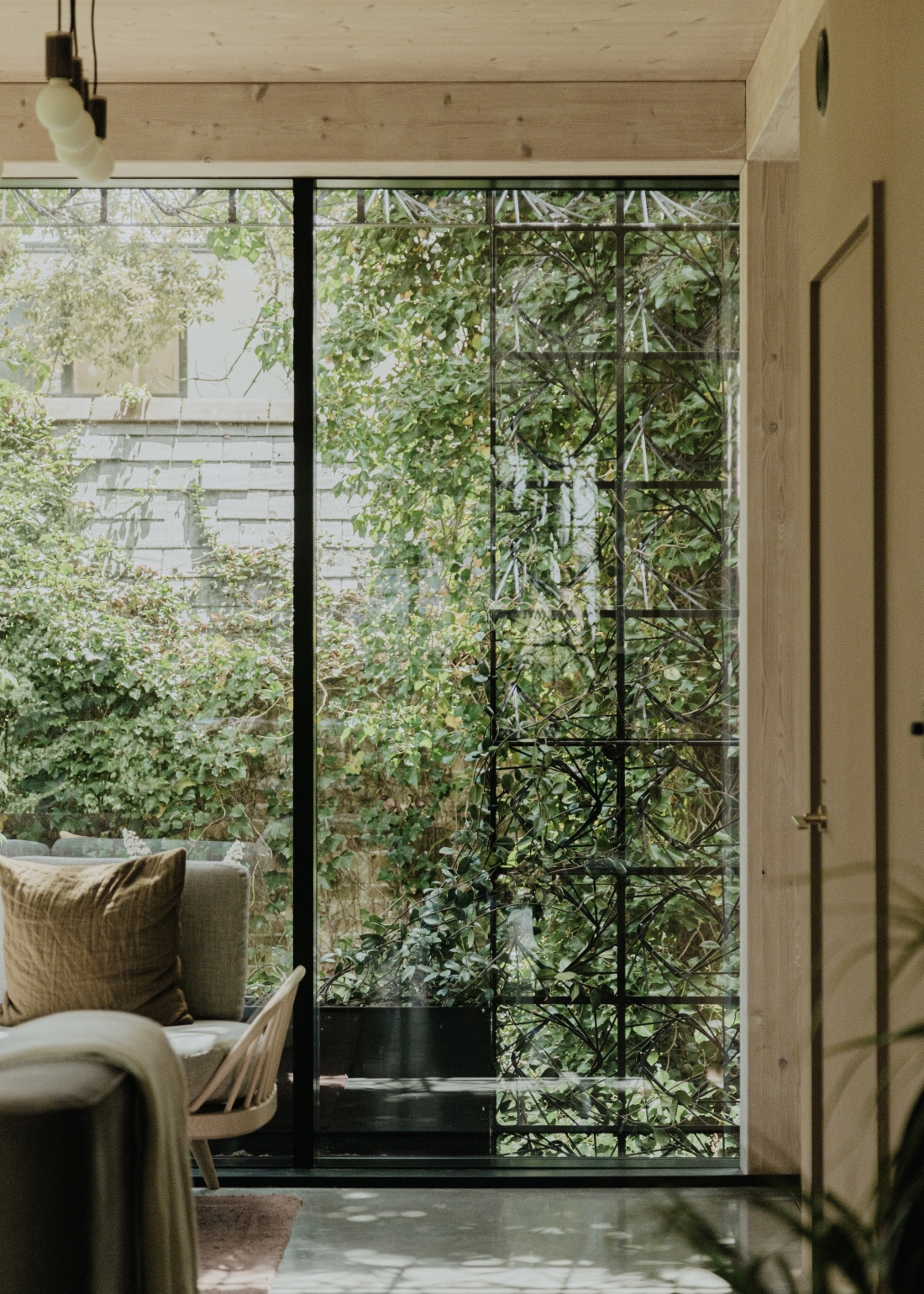 When considering how to style a house with such a unique and neoteric aesthetic, timelessness was a primary consideration for both sustainability and emotive reasons. The studio turned to L.Ercolani, part of the ercol family. Inspired by the pure elemental beauty of wood, and guided by a minimal aesthetic, L.Ercolani provided furniture which perfectly balances a timeless design aesthetic with the emotional comfort and nostalgia of beautifully crafted natural materials.
Caesarstone Frozen Terra surfaces and countertops throughout the kitchen combine long-lasting low maintenance materials with the brands belief in symbiotic sustainability, and Tala lighting deliver design-led, sustainable lighting throughout the house, creating lights that are gentle on the planet and make life in the building feel brighter with feature lights that define the zones of the open plan interior. Grohe provided premium kitchen and bathroom fittings which conserve water and which along with all the brands included in this collaboration produce products which, importantly, will last.