Going Green with Surface View's Greenhouse, a new collection of prints for surfaces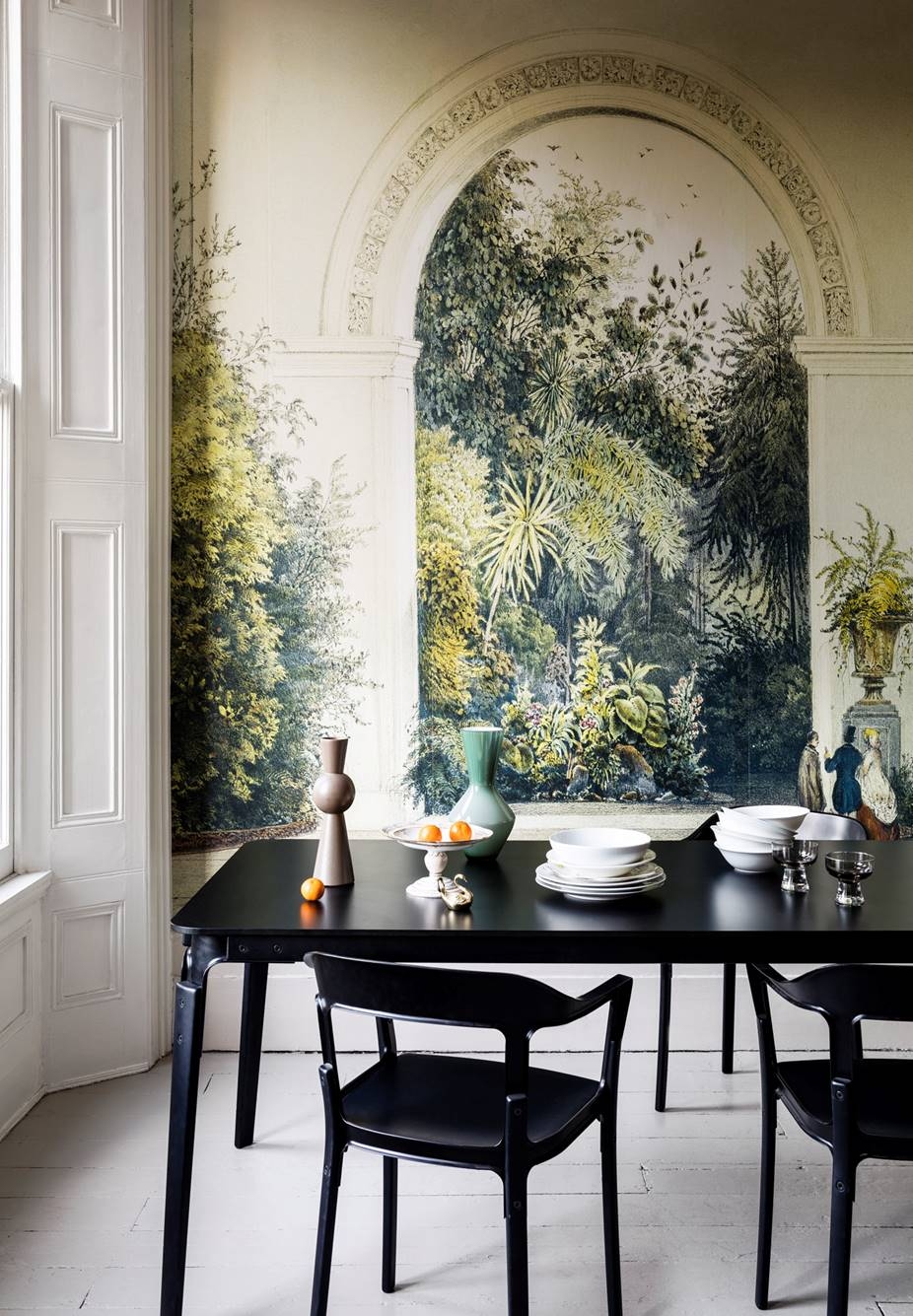 Showcasing highlights from the Royal Horticultural Society, the New York Botanical Gardens and the evergreen V&A collections, Surface View has added brand new luscious leaf imagery to its extensive archives.
Renowned for bringing classical leaves to life, Surface View mixes perennial favourites alongside newly available and rarely seen, gorgeous greens and blousy blooms for a fabulous array of foliage that would beautifully befit walls, floors, windows, furniture and accessories. Historic botanical drawings are bedded beside tropical palm paintings and colourful horticultural illustrations for a broad brush with nature's bounty from across the centuries.
Find new intricate Victorian hand-coloured lithographs by Karl Friedrich Philipp von Martius and delicate engravings by Robert John Thornton from The New York Botanical Collection return for a fresh season alongside colourful mid-century gouache paintings by Bernard and Harriet Pertchik and antique artworks by Daniel Giraud Elliot.
These images and more enable you to invite an adventurous voyager attitude into the home with some scientific sketches, create an elaborate orangery effect with a magnificent mural or encourage the calm aura of an artist's studio with a classic canvas or two. There are plenty of looks to go for – and at Surface View, they're easy to achieve.
Surface View's unique printing methods and its simple-to-use online tool allow you to select a favourite print, choose a surface to suit, decide the size and cut or crop according to taste. So whether it's wallpaper, wall-hangings, posters, blinds, canvas prints, lampshades, cushions or something else; gorgeous greens, luscious leaves, pretty palms or fabulous florals can lift the mood in the home all year round.
Wall murals start from £65 per sqm, canvas prints from £155, birch ply prints from £185, posters from £65, wall charts from £190, textile wall hangings from £130, window films from £100, lampshades from £90 and, last but not least, ceramic tiles from £540 per sqm. Discover more: surfaceview.co.uk.