Joyce Wang Studio to launch Flint, a collection of Terrazzo objects at London Design Festival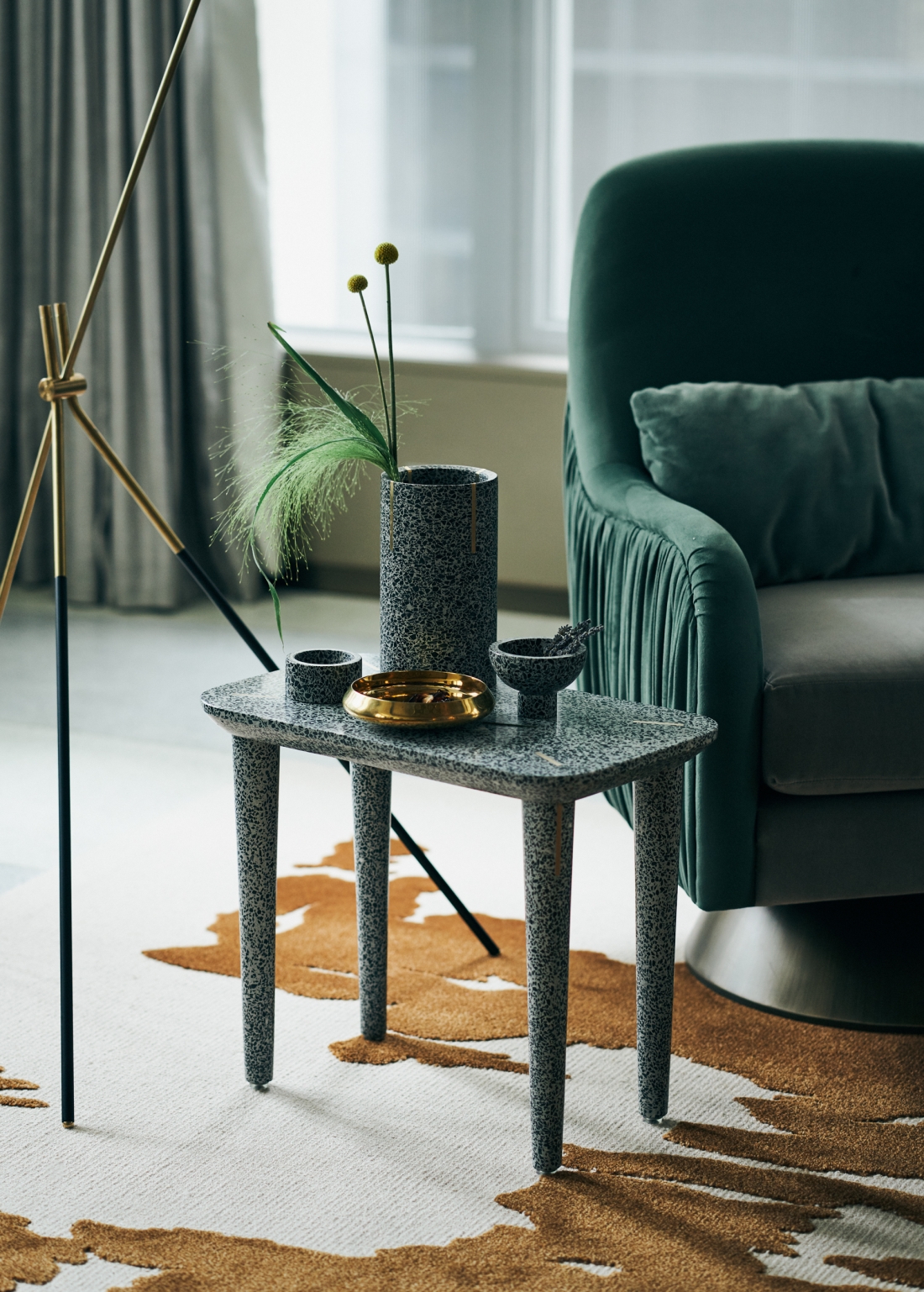 Flint by Joyce Wang is a limited-edition collection of terrazzo furniture and objects that will launch at London Design Festival this month.
Rooted in the studio's fascination with unearthing new perspectives in materials, Flint aims to bring out the more precious qualities of terrazzo, lifting it from a surface material into a range of objects, accessories and tables that accentuate its multi-faceted character.
Experimenting and prototyping in Hong Kong with a variety of tools, technology and techniques, Flint, which has been created in collaboration with a third generation Italian terrazzo manufacturer, aims to introduce a level of refinement in form and finish to challenge people's perceptions of the humble material. In place of monolithic, rectilinear blocks, the studio has crafted domed geometry, curves, bevelled edges and tapered silhouettes.
The resulting furniture and objects have a pleasingly sculpted feeling, simultaneously delicate and robust. In this context, terrazzo feels effortlessly timeless and intriguingly contemporary too.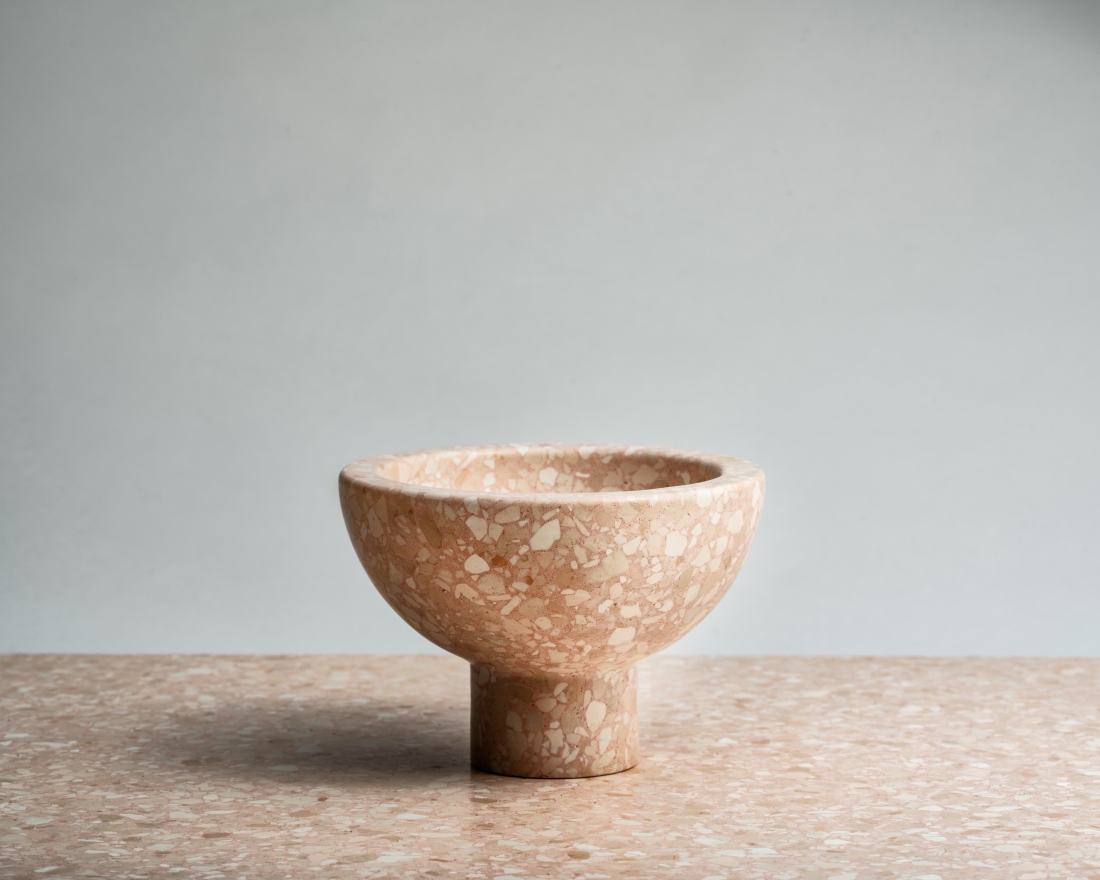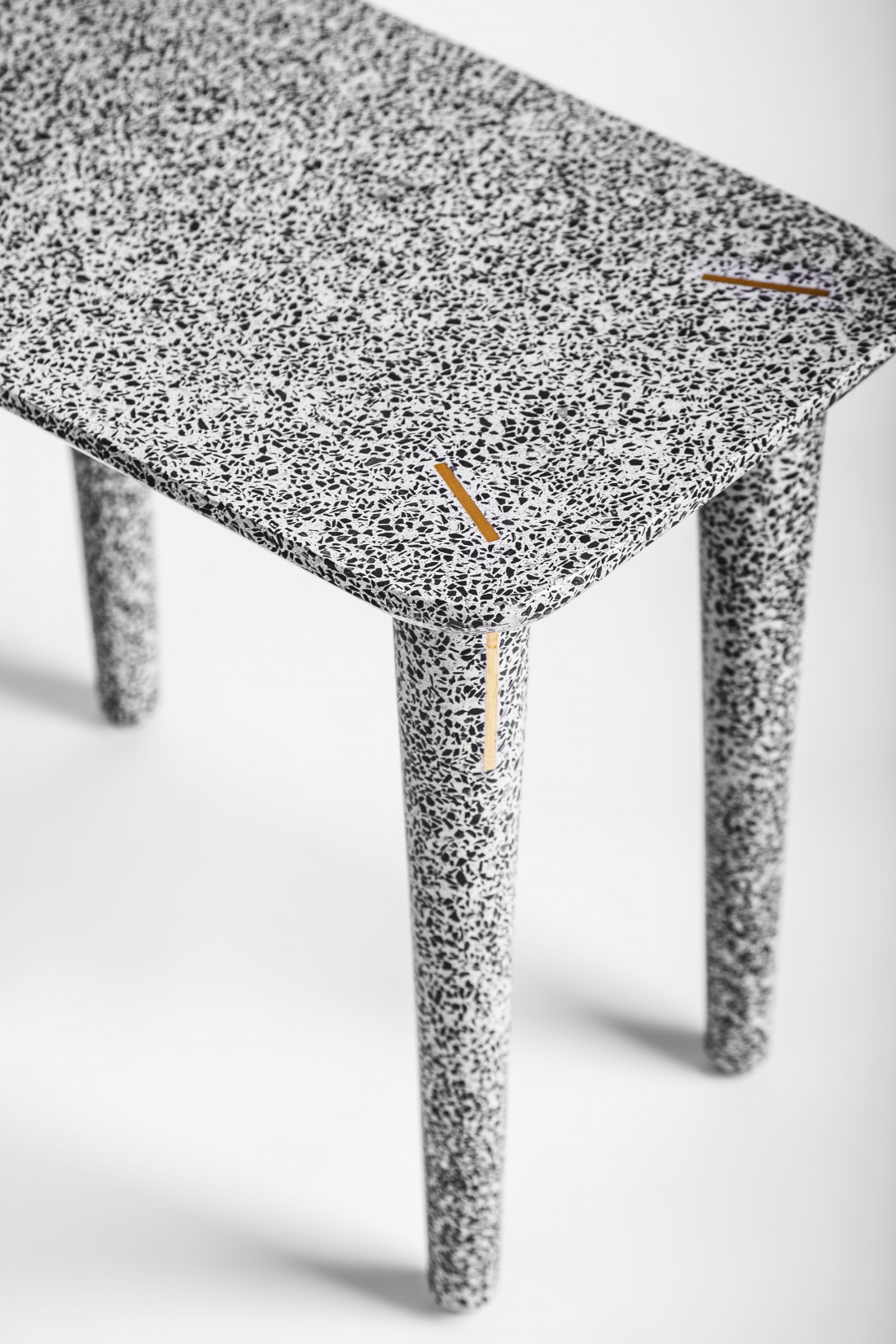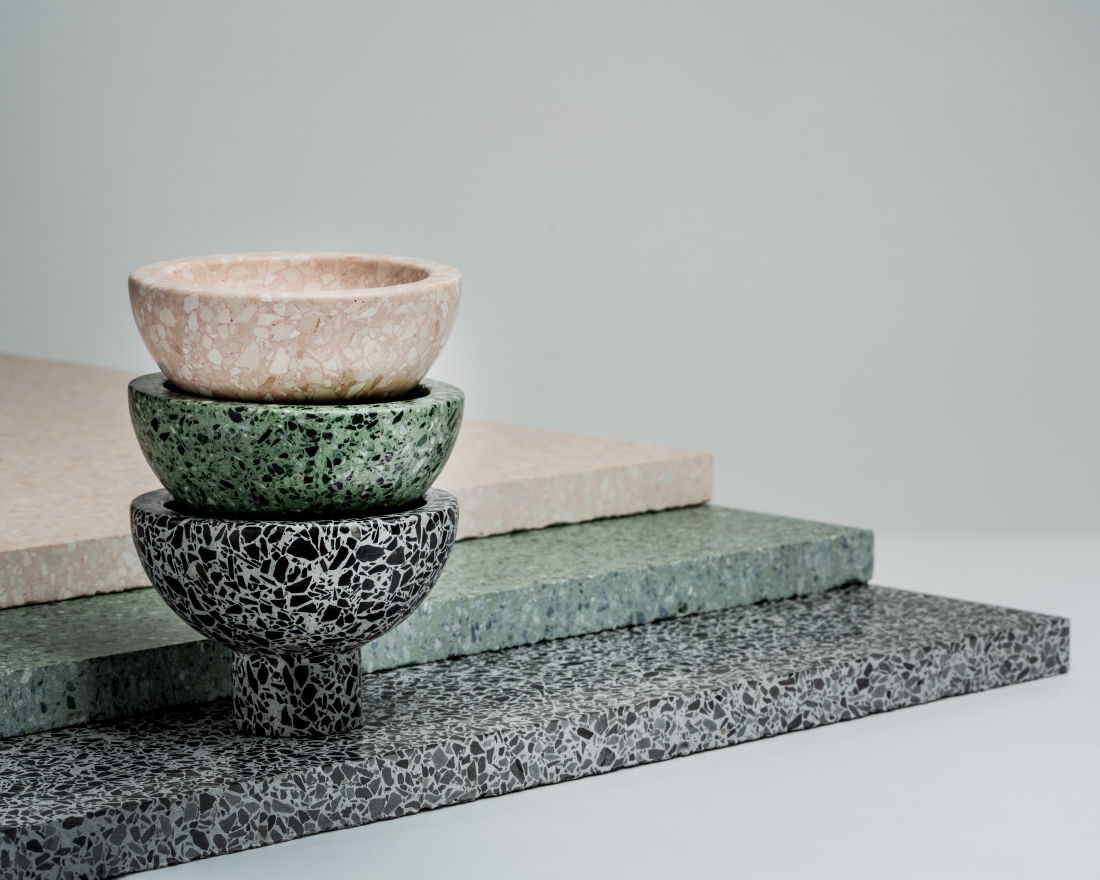 Designing elements with a material more commonly associated with flooring and wall surfaces encouraged Joyce Wang and her team to engage with it more intimately. There is a special beauty in the juxtaposition of using an old material in a new way.
"We've had the good fortune to work on projects that have a heritage value, whether it be the brand or the site," Joyce told Material Source. "This has allowed us to create environments that reinvent traditions and craft narratives that beg the audience to question and interpret the surroundings."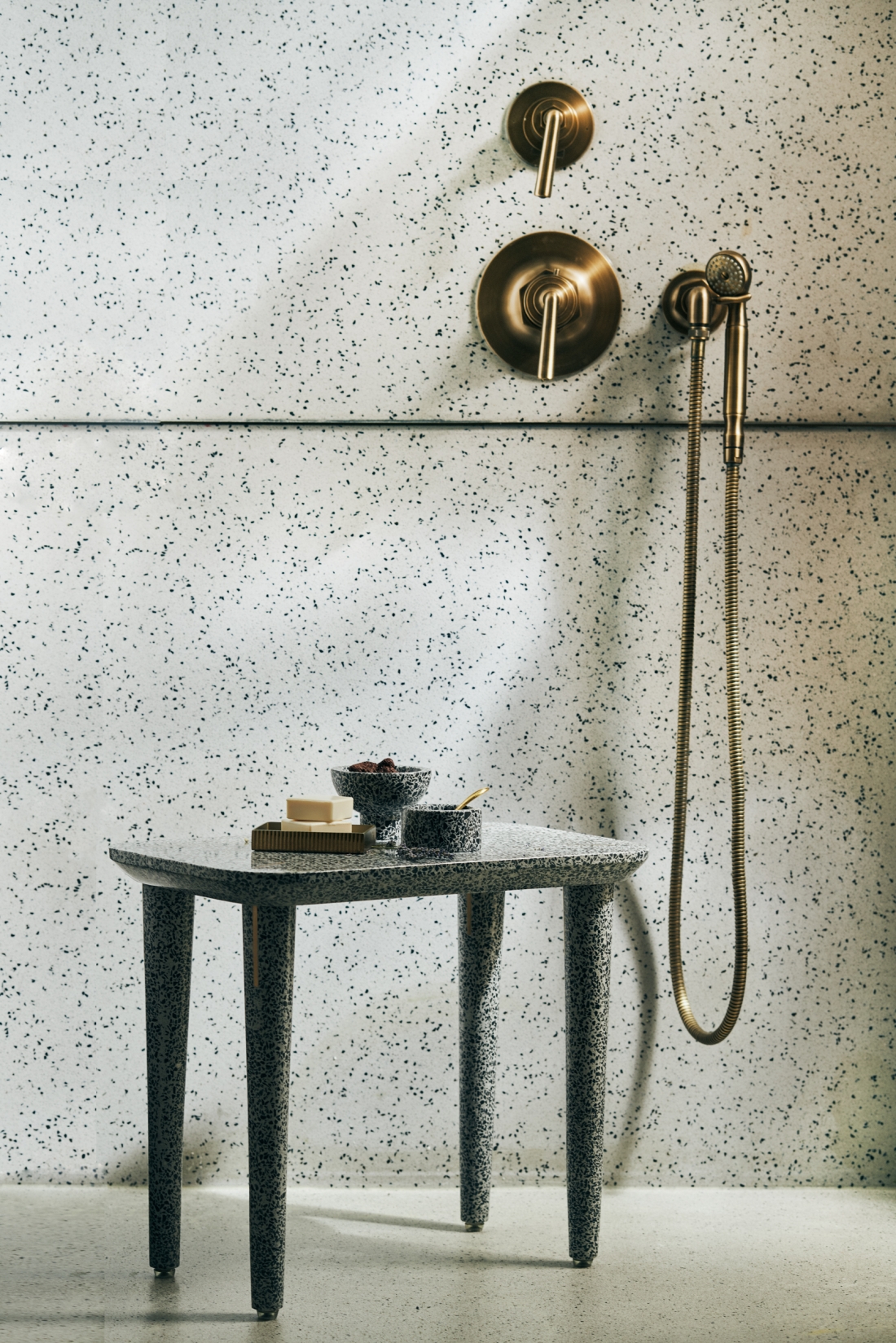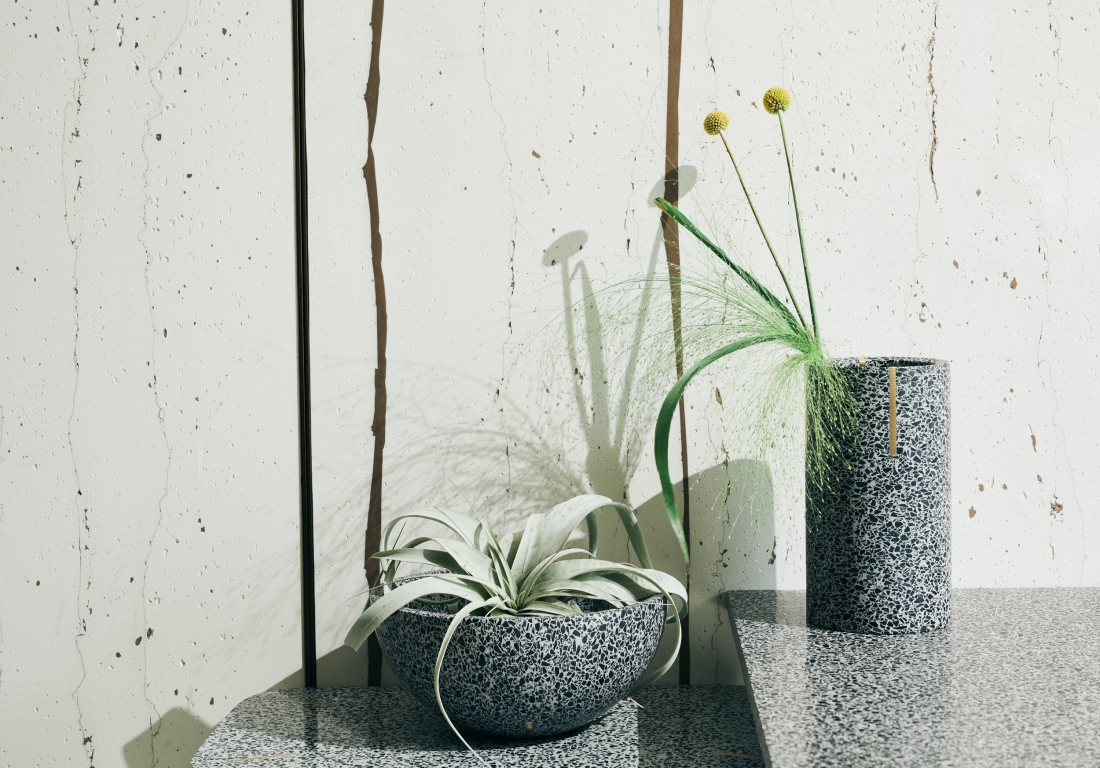 The full Flint collection will be available in charcoal, with limited-edition ice cream bowls also available in rose and sage. The studio's signature metalwork detailing is evident with joints in the furniture appearing stapled in solid brass, revealing stroke, cross and ring motifs in section.
Flint will be showcased at an open studio throughout London Design Festival and to celebrate the launch, Joyce Wang Studio will simultaneously present its "Travelling Terrazzo" ice-cream cart on the Wednesday and Thursday, allowing you a quite literal taste of Terrazzo itself.