Hazel Pearson, director at Michael Laird Architects on the hotelification of workspace, celebrating whisky, and a one team approach.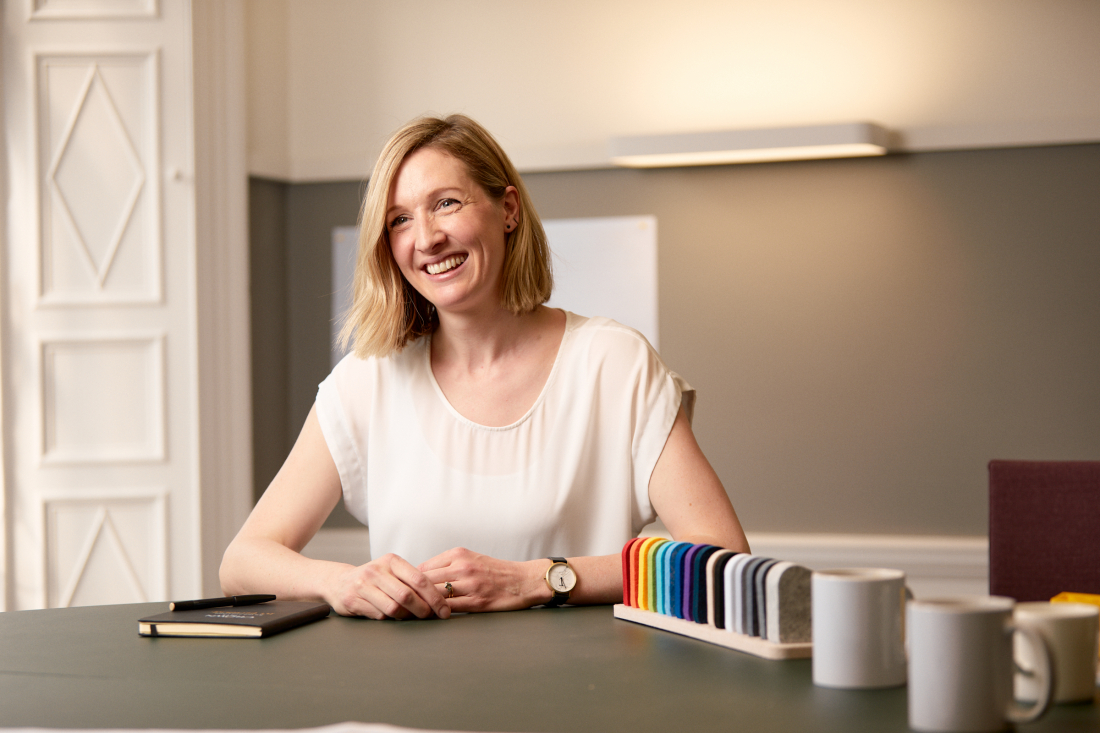 Michael Laird is an architecture and design practice based in Scotland that seeks to "transform the way people live and work through places and spaces we are all proud of."
Hazel Pearson is Director of Interior Design & Consultancy at the Edinburgh office (the practice also has offices in Glasgow), and has been responsible for the creative on many ground-breaking projects.
Very much concerned with environment, the practice has its own in-house Green Group - championing MLA's sustainability agenda structured around the key sustainability objectives set out in the RIBA 2030 challenge. This same 'many hands make light work' attitude also extends to a "one team" approach, whereby team members split across the two offices collaborate as a unified resource.
In a recent catch-up, we discussed all of the above, plus more - including our own upcoming Studio opening in Glasgow...
Firstly, can you please introduce us to Michael Laird Architects?
"Michael Laird Architects is a commercial architecture and design practice in Scotland. We work across a variety of sectors including but not limited to Office/Workplace, Residential, Sports and Leisure, Distillery, and Education. Office & Workplace Design has been the most prominent, but unexpectedly over the years the Distillery sector becoming a welcomed part of our expertise. We have over 80 staff across two office, Glasgow, and Edinburgh, with disciplines in Architecture, Interior Design, Strategic Consultancy, and CDM Consultancy.
"At MLA we believe the interaction of people and place has the potential to transform the way we live and work. By working with our clients collaboratively we create spaces that proudly stand the test of time and that we can learn from."
What does your role there entail?
"I'm an Architect by practice and a Director of Interior Design & Consultancy at MLA. My role merges the two disciplines to help create a holistic approach for our project strategy. At MLA we believe everyone should have an understanding of different roles within the practice and their application on projects."
You have offices in Edinburgh and Glasgow - how do your projects differ for each city?
"We have a "One Team" approach at MLA where project teams often involve individuals from both Glasgow and Edinburgh. While the cultural landscape of the two cities is different, our approach remains constant between the two offices."
As your soon-to-be neighbours, are you looking forward to the opening of Material Source Studio, Scotland? And is there anything you're most looking forward to?
"Definitely, having the Material Source Studio in Scotland will add value to what we do in many ways. This space has the potential to become a beacon of collaboration for our designers and exploration for our clients. Allowing clients to touch, explore and refine a look & feel palette is crucial and something that can be difficult for them to get their heads around without having the physical products.
"This space will allow us to add in these ad-hoc sessions or grab samples when we are in a pinch. Material Source will hopefully become a hub for creatives to collaborate within, and you never know Glasgow and Edinburgh may soon have a design week of their own, and we can see Material Source being a great platform for showcasing and networking."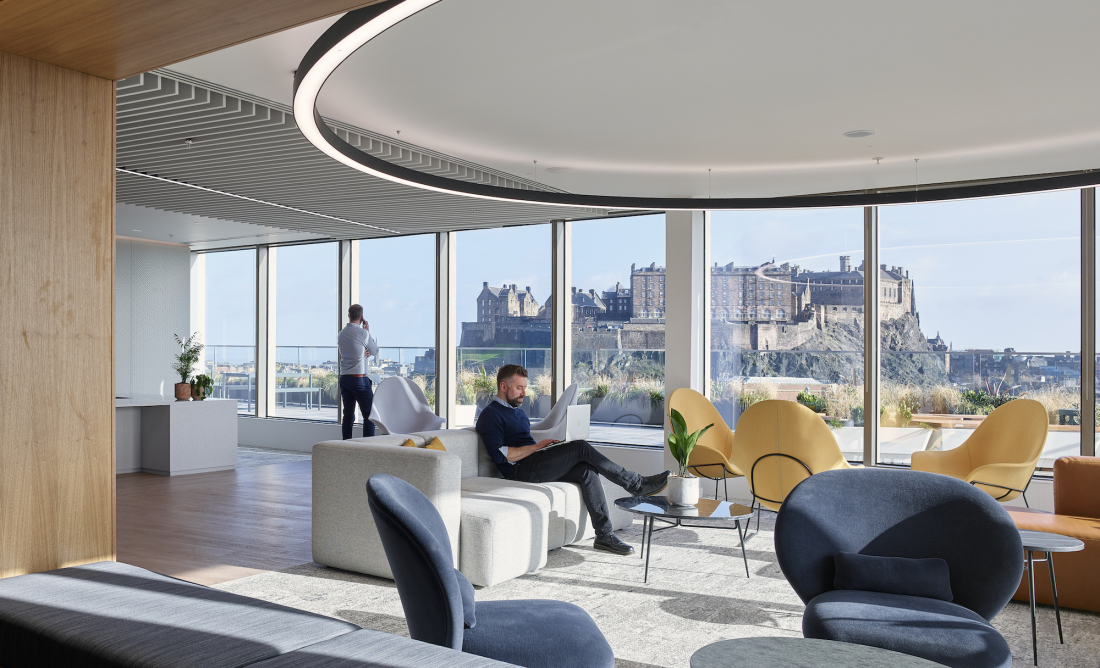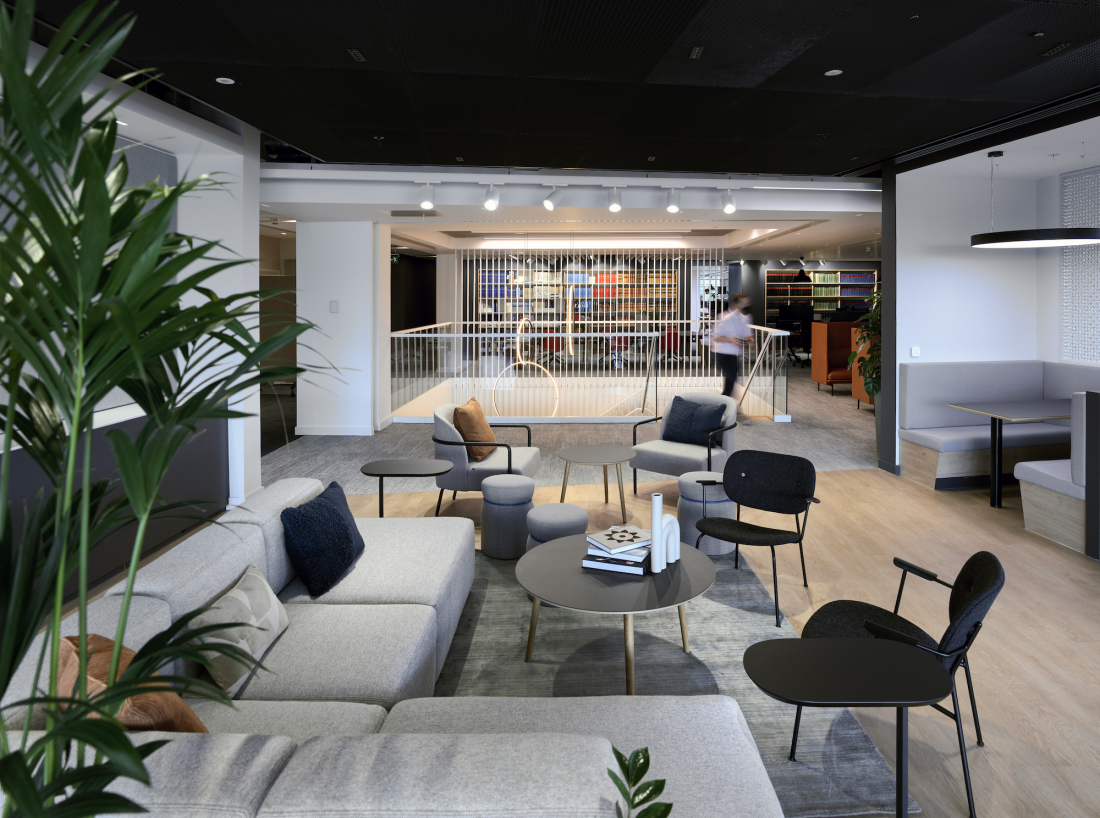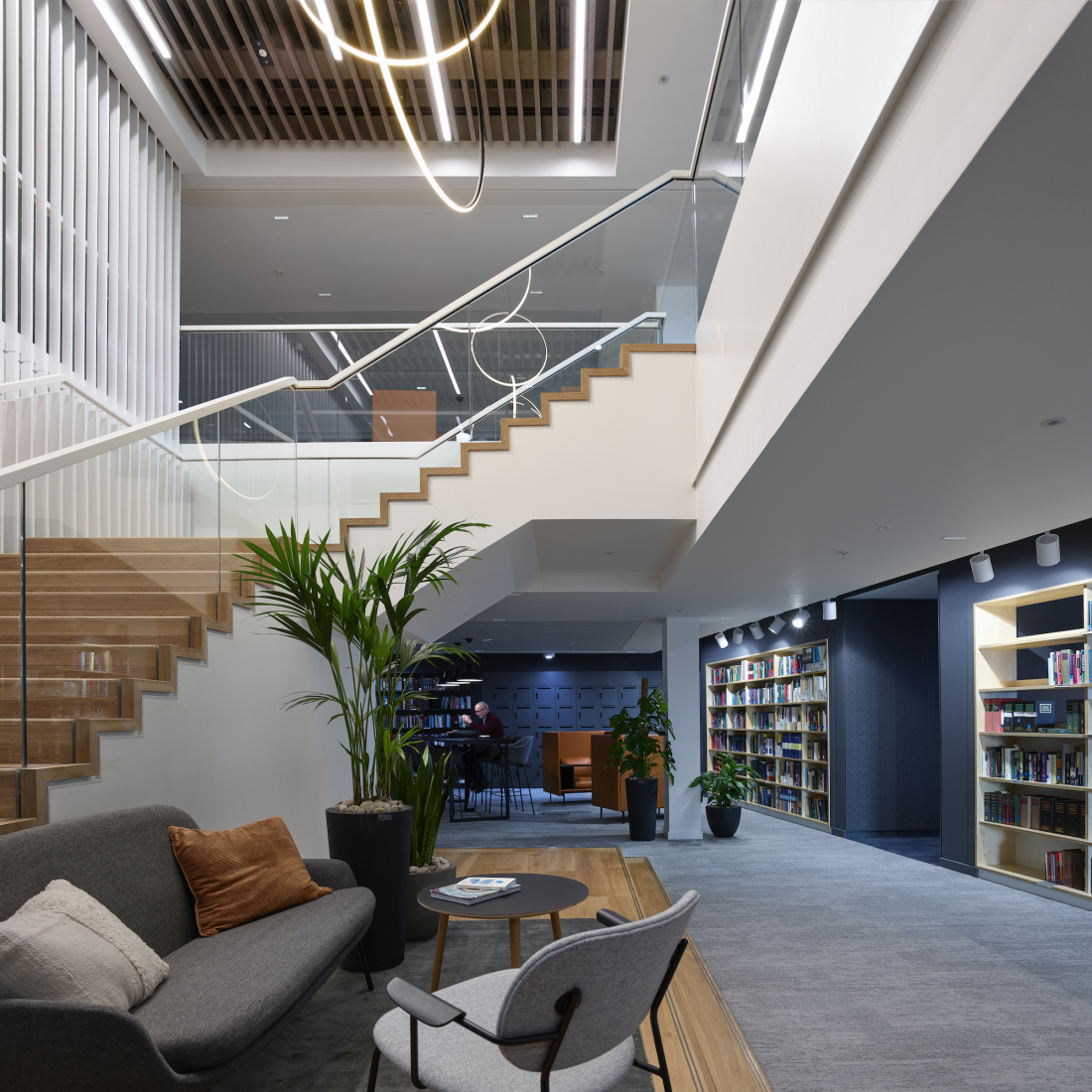 What trends are dominating the Scottish built environment sector currently? I've heard hospitality is very popular…
"From a workplace perspective, hospitality type structure of spaces is something we are seeing with the phrase "Hotelification of Workspace". The concept around bringing hospitality into workplace design is about creating an elevated experience and a destination that offers something to individuals that home doesn't. This is the same concept within hospitality and is the reason people eat in restaurants or have their choice in hotels. Providing tailored amenities and spaces for moments people can't get at home is what this idea is all about.
"Other than workplace we are seeing a rise in tourism related projects with the addition of visitor experience spaces at many distilleries across Scotland. It's important to tell the story of whisky in a meaningful and unique way combining the stories of the architecture, the history of the distilleries and their surrounding landscape. This has not only added value for the tours but also the visitors coming to the distilleries. Offering visitors a new way to engage with the whisky brands they love and weaving in moments to linger just a bit longer than a tour affords. We've seen this through the development of bars & café spaces at the distilleries where even locals can go for a regular cup of coffee and cake."
Your award-winning projects range from heritage to new-build - which are the ones that really stand out for you, and why?
"The projects that stand out have been the ones that have truly transformed the lives of the people that interact with the building. One of our Directors at MLA, Gillian Stewart recently spoke at the Workplace Trends Conference in London on the topic of transformational stories. The four projects she spoke about were Glenkinchie Distillery, The National Robotarium, Brodies LLP Workplace and The Scottish Bible Society Workplace. Each of these projects has had an element that has been transformational for the people and place they are situated within.
"For Glenkinchie Distillery it was a renewal of the visitor experience and a celebration of the distillery's heritage. The project afforded us many collaboration opportunities with brand designers to create a rich sensory experience and Historic Environments Scotland for the retrofit and reuse of the existing warehouse spaces. We spoke with two of the tour guides and they said the distillery has developed a reputation globally within Diageo as an exemplar customer experience.
"The National Robotarium at Heriot Watt University is the first of its kind in the UK and will be the Scottish National Centre for robotics and AI. The space is special in two ways: one it will provide industry professional and academics and space to connect and share knowledge. Two the robotarium is highly sustainable through a double skin façade at the entrance which has natural ventilation throughout the year. The potential of this space to have real positive impacts on the UK industry and within our daily lives is tremendous.
"The Brodies team have been on an immense cultural journey throughout the last few years with the Coronavirus being a catalyst for accelerating their plans. Their new workspace is about breaking down the barriers they previously had at Atholl Crescent and creating a law firm that is collaborative and forward thinking. There are no private offices in the new space, and this has allowed the partners to be visible to the rest of their colleagues. It's opened up new opportunities for learning and informal conversations that would have been possible before."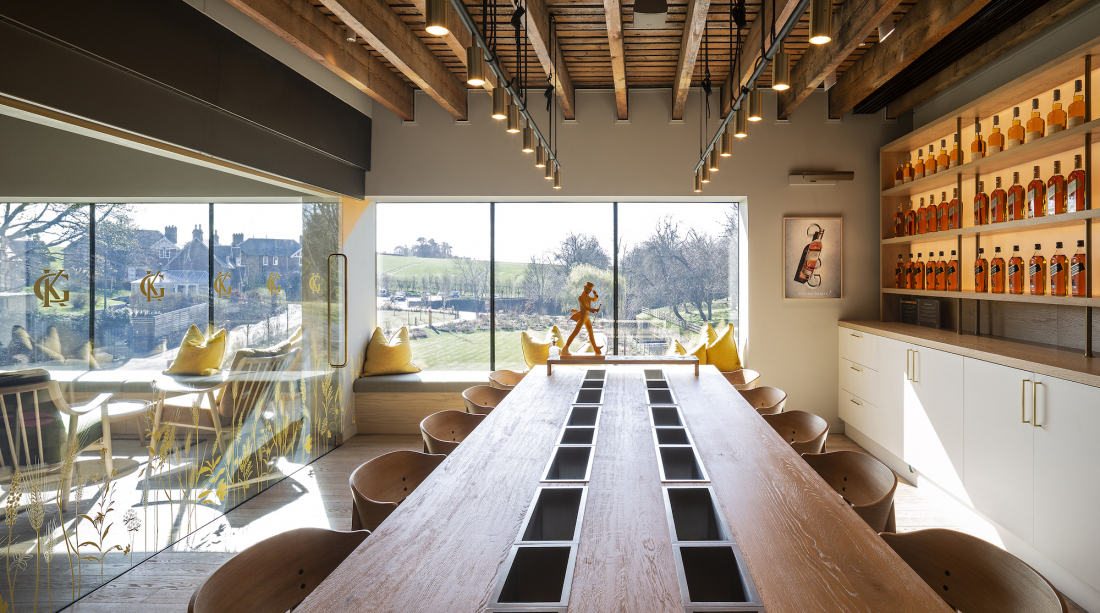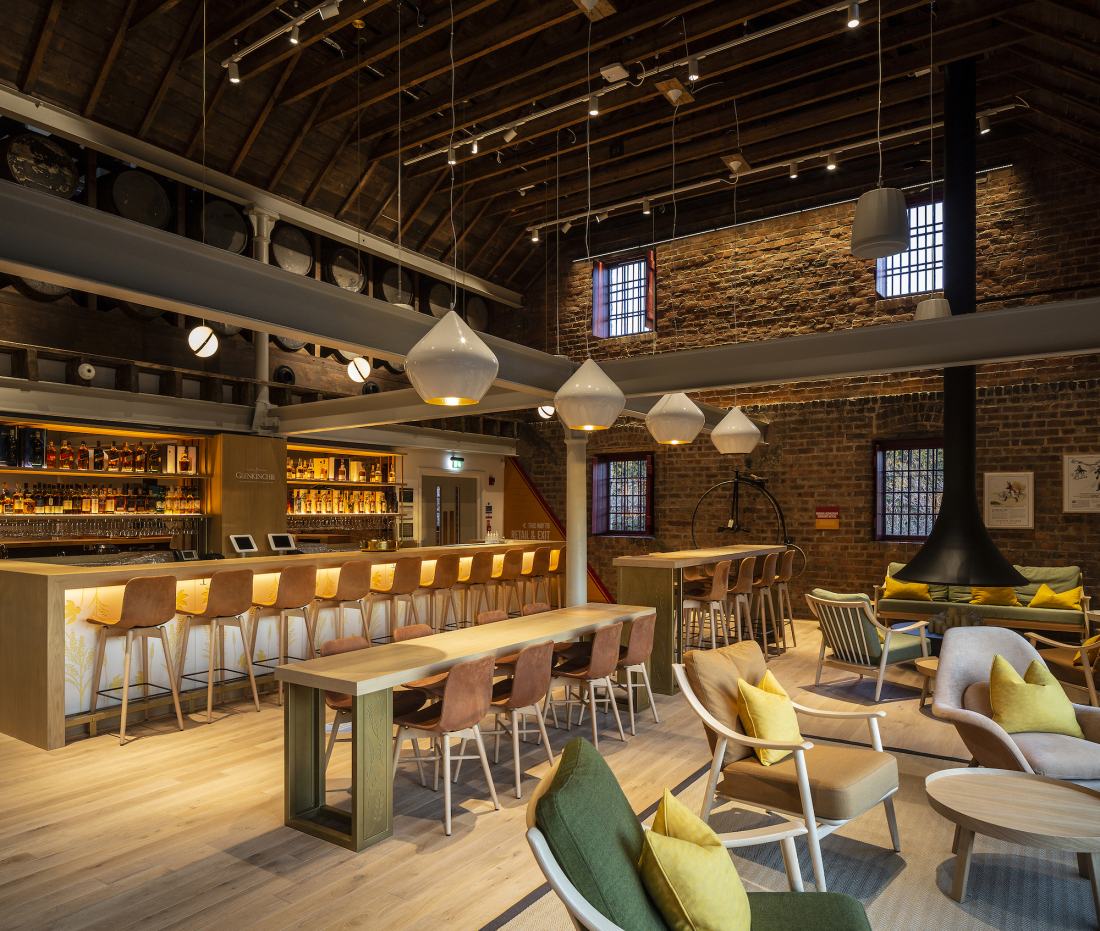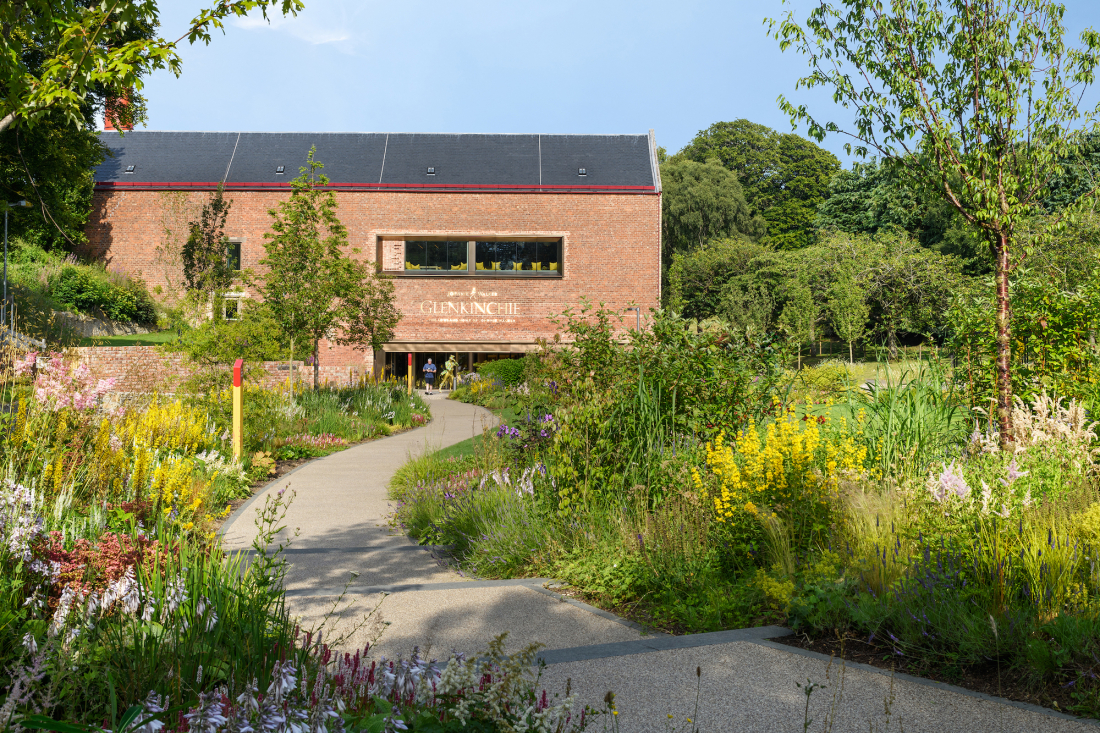 What are you working on at the moment?
"Our Strategic Consultancy team has been busy this year but in the last few months they have launched roundtable discussions with consultants, clients, and collaborators. The latest was a great discussion to understand where the industry is going and potential actions, we as design professionals need to be championing in our cities.
"In November, our Green Group have prepared a Green Month on the topic of Retrofit. We started the green month last year to upskill our colleagues with knowledge on topics surrounding sustainability within the built environment. The knowledge provided will hopefully equip MLA with the information needed to make appropriate decisions to mitigate carbon emissions on each project we work on. Our Architecture team hosted a roundtable in December to discuss the topic of retrofit with individuals within the industry. We recognise that 80% of the building stock globally already exists and it's how we address the maintenance that is going to be required to extend the lifespans of our buildings."
Are there any materials, products or brands you're particularly fond of at the moment?
"From a materials perspective we are excited by Maharam fabrics launching in the UK. The patterns and colours are aligned with the trends we are seeing and will be refreshing to use on projects we have coming up. We have used Bute fabrics on a few projects lately, with them being a local fabric supplier it hits on the sustainability aspect but also provides a story of Scottish heritage within our projects. Their values and willingness to push the bar aligns with MLA, and they have helped us to create bespoke fabrics for our clients.
"We had a presentation earlier in the year and one of our strategic consultants recently went on an A&D trip to Nomique & VEPA. It's exciting to see the innovation happening around circularity within commercial furniture and something we will be looking for with our future work. We are aware of the impact fitouts have on the environment and minimising that impact with the products we specify will be crucial."
Where do you go to seek inspiration?
"Exploring other cities; the team have been to Manchester this year for the BCO Conference and have been on numerous local talks and tours. There are so many developments ongoing at the moment in Manchester and spaces that are already bustling. Bloc in Manchester has an awesome vibe and is a fresh approach to coworking spaces with wellbeing and community at the heart of the design. We love Bruntwood's retrofit philosophy and the that they reinvent buildings where others would not see the value.
"Within the BCO we have building tours of exemplar or interesting projects throughout the UK. The most recent one in Scotland was at HALO in Kilmarnock. A bit off the usual track but an inspiring project for its engagement with the local community to provide them with agency to launch new businesses and build their economy. These events allow us to delve deeper into what others are doing in our industry."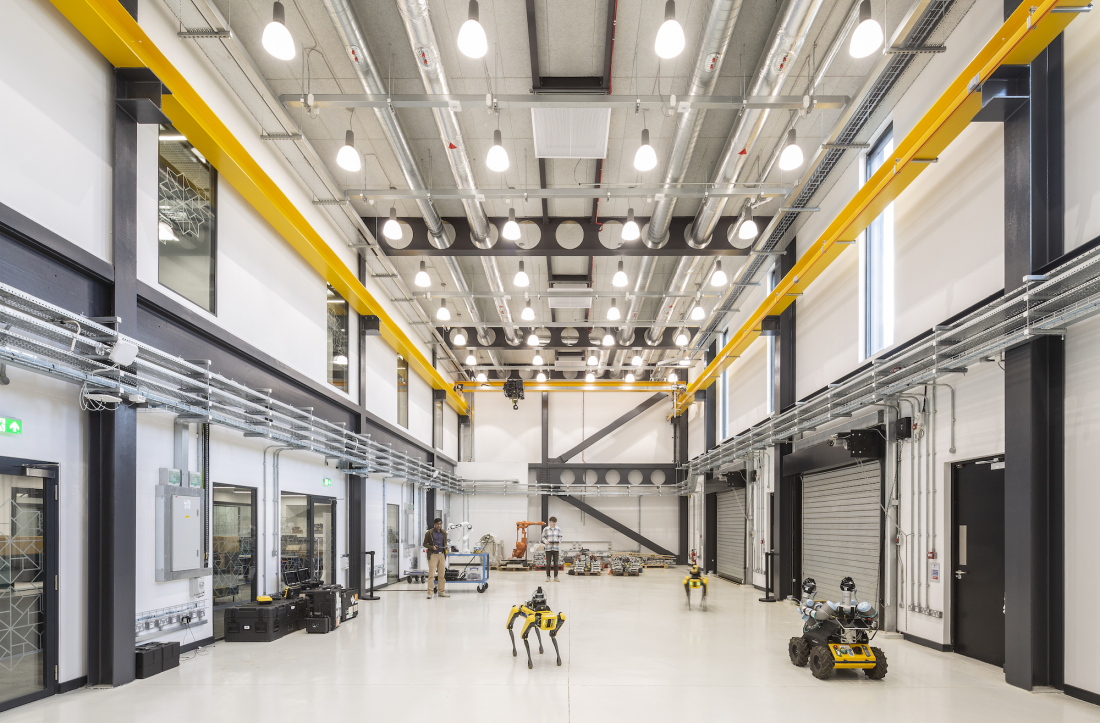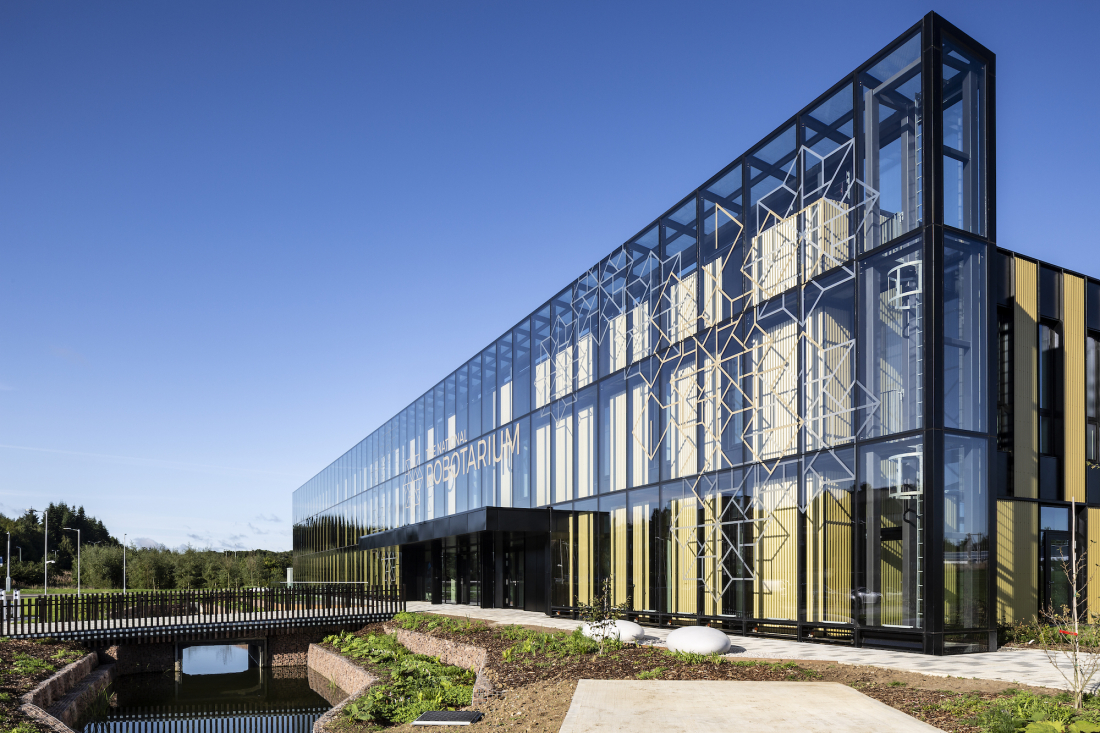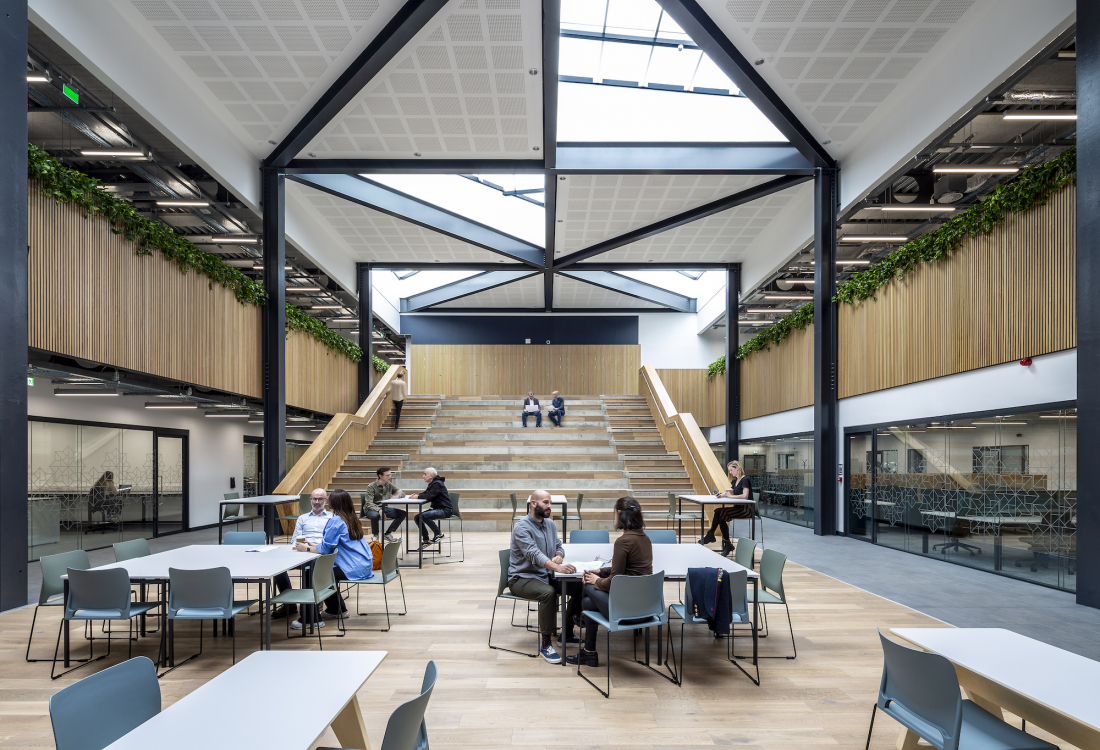 Your team's expertise includes Passive House. How is sustainability impacting the work you do?
"As a practice and as individuals working in the built environment, we are acutely aware of the significant contribution the construction industry has made and continues to make to the Climate and Biodiversity crisis. We understand that all actions have environmental implications, and we know that we are uniquely placed to advise our clients on decisions that can mitigate further climate deterioration. It is our responsibility to improve the way buildings are designed, built, refurbished, and retrofitted. It is also our opportunity to raise the level of knowledge and skill of our staff and to engage with wider initiatives that drive the much-needed transformation in the built environment.
"At MLA, we believe that sustainability and circular economy principles should be weaved in the design and delivery process at every stage of the project. Environmental considerations should not be seen as constraints, but as opportunities to enrich the design, improving the quality of buildings and the wellbeing of their users. To this end, our in-house Green Group headed by our own full-time Sustainable Design Lead are championing MLA's sustainability agenda structured around the key sustainability objectives set out in the RIBA 2030 challenge."
What's next for Michael Laird Architects?
"We will be focusing on ways we can enhance the culture of our spaces through developing our tools within the strategic consultancy team in workplace and wider."