Furniture brand Hem opens first US showroom with giant confetti installation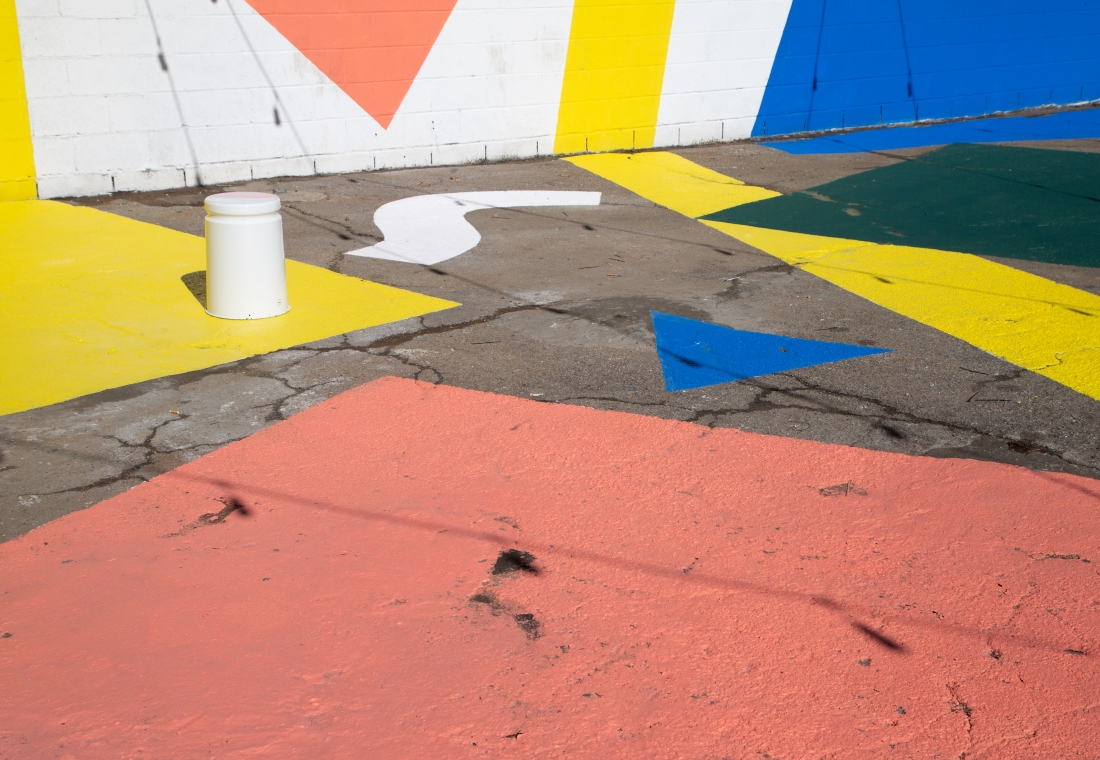 Furniture company Hem has opened its first permanent US showroom in downtown Los Angeles, featuring an eye-catching confetti courtyard installation.
The Swedish brand has traditionally operated through a series of pop-ups around the world and has partnered with American flooring specialists Madera to open this outpost - only its second showroom after Stockholm.
To mark the opening of the store, Hem has commissioned San Francisco-based designer Clark Thenhaus to create a site-specific installation for its West Coast hub.
Giant shapes, seemingly scattered throughout the outdoor space, mirror the bold colours of the brand's furniture and are designed to appear like over-sized confetti.
Painted directly onto grey concrete flooring and whitewashed walls, the bright graphics wrap up the exterior walls and fold down across the floor.
Thenhaus, the founder and director of Endemic Architecture, designed the position of the shapes both as a backdrop for programmed events and to cue visitors to move and interact in a particular way within the space.
Inside, Hem's colourful range of furniture and accessories are displayed against a muted background of white walls and wooden floors.
A bright pink painted shop front and painted shapes inside the store give a nod to the courtyard installation.
Aside from the showroom's initial project with Madera, the brand also plans to work with other designers such as Max Lamb, Luca Nichetto, GamFratesi, and Anderssen & Voll.