Pete Hill on the beauty of materials, supporting local business and celebrating craftsmanship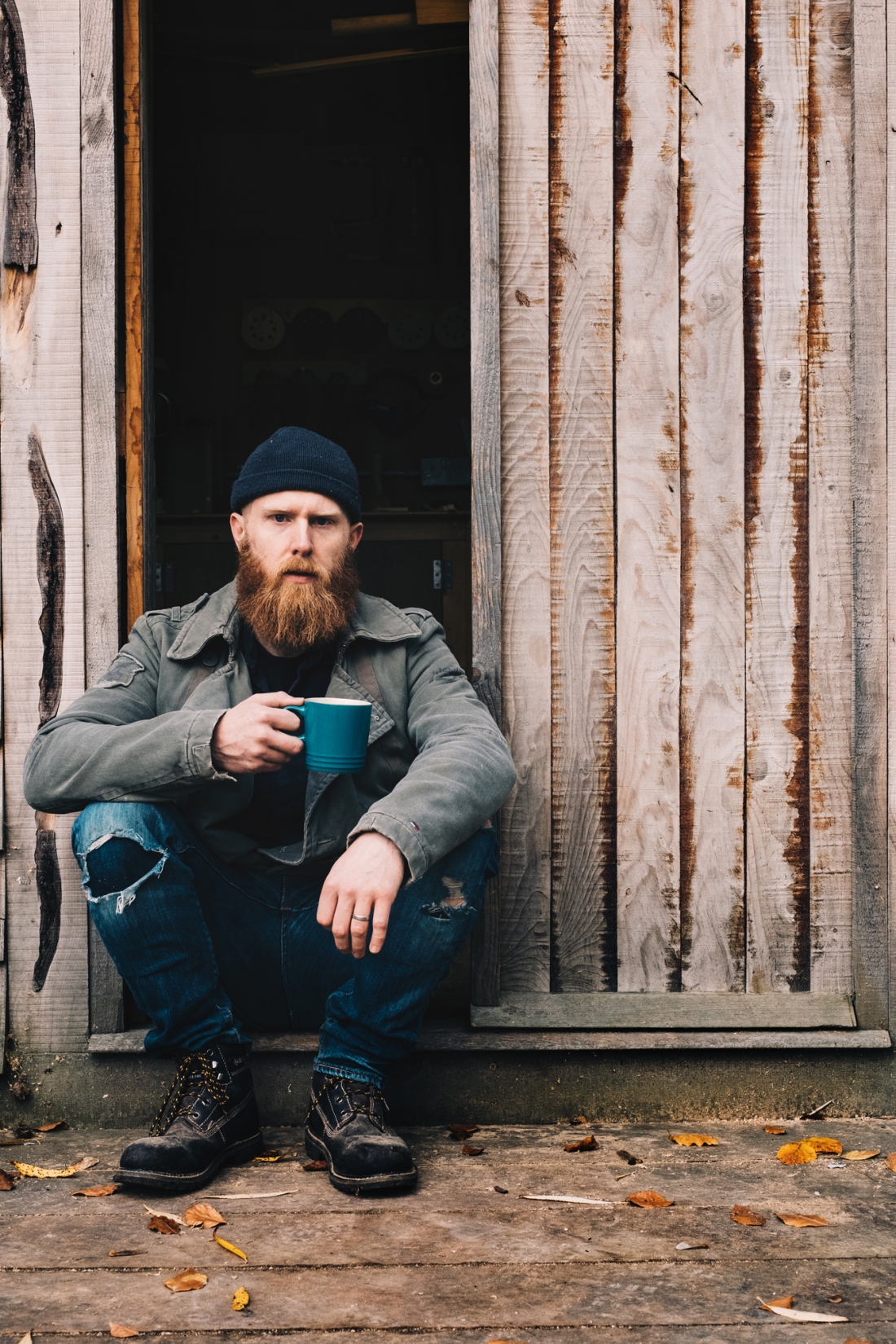 Pete Hill is a designer and creator of furniture and lifestyle products that you need to know.
Working from his Berkshire-based workshop, his infectious enthusiasm for quality design and emphasis on using British materials sees him working with some of the UK's leading artisans to bring his ideas to life.
We particularly love his philosophy on supporting local manufacturers and suppliers and celebrating everything handmade. With a love of sustainable materials and craftsmanship, we naturally approached Pete to chat about his work, his studio – Pete Hill Design – and his love of materials.
How did you get started?
I have always been a creative person and we have cabinet makers, builders and serial house renovators in the family. Growing up, my perception was that work was something you enjoyed and always had a tangible, physical outcome.
I studied Product Design during my time at school but left this behind and took any job I could chasing money. For several years I made furniture in my spare time as well as renovating the house my wife and I lived in. Eventually, I decided I had to set up my own design studio and I've never looked back.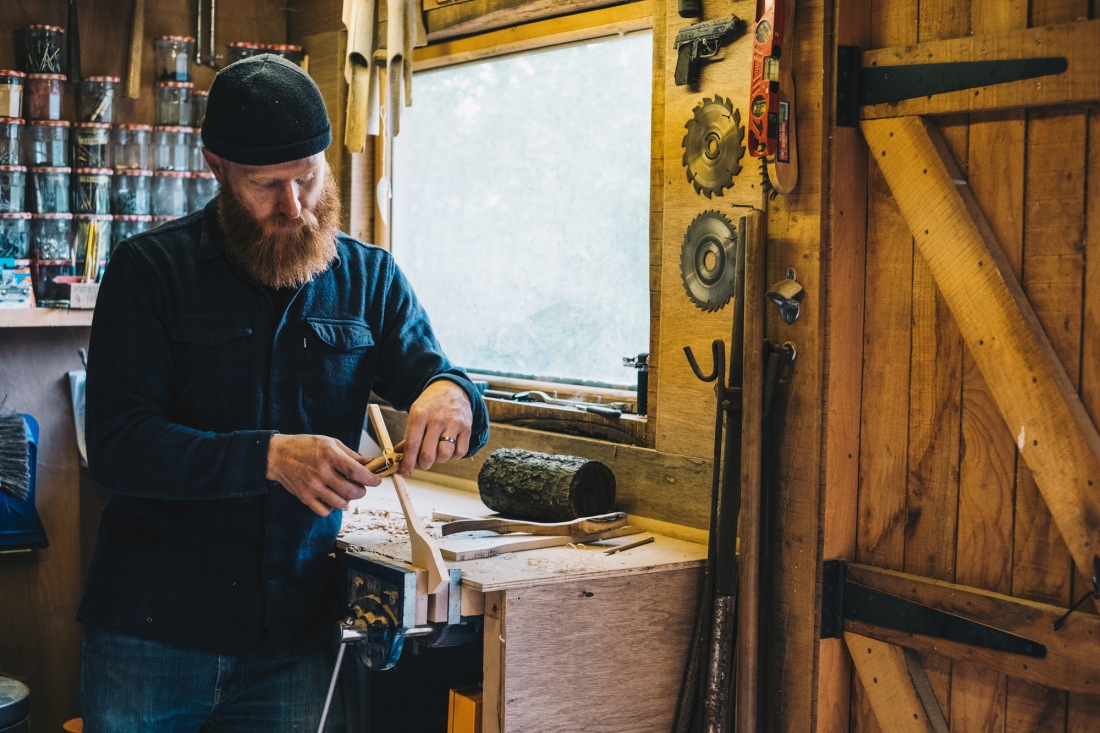 You're very committed to supporting local business. Tell us more
This one is really easy; I run a small business and I am super keen to champion other small UK businesses. Not to get too heavy but particularly in the current political and economic climate. It is now more important than ever that we all rally round and support small businesses and local producers. I'm not just talking about furniture either; farmers, growers, butchers, greengrocers, and independent companies of all kinds.
I also believe we have some of the finest materials in the world right on our doorstep. Production processes that have been refined over hundreds of years with generation after generation of whole families dedicated to a craft.
I'll give you an example; records for the tannery I source my leather from have been traced back to the Roman times. It is the last remaining oak bark tannery in the UK whereas there used to be one in every city across the country.
Today, they use the same process the Romans did (albeit refined). They sustainably collect oak bark from trees in the Lake District and take it down to the tannery in Devon. Using hides from cattle raised in the West Country they steep the skins in a mixture of the oak bark and water by hand. For 13 months they work the leather and oak bark mix to produce one of the finest (and most beautiful) leathers in the world.
How can you not be excited to know that we still have these people in the UK, keeping these incredible traditions alive? I could talk about this all day.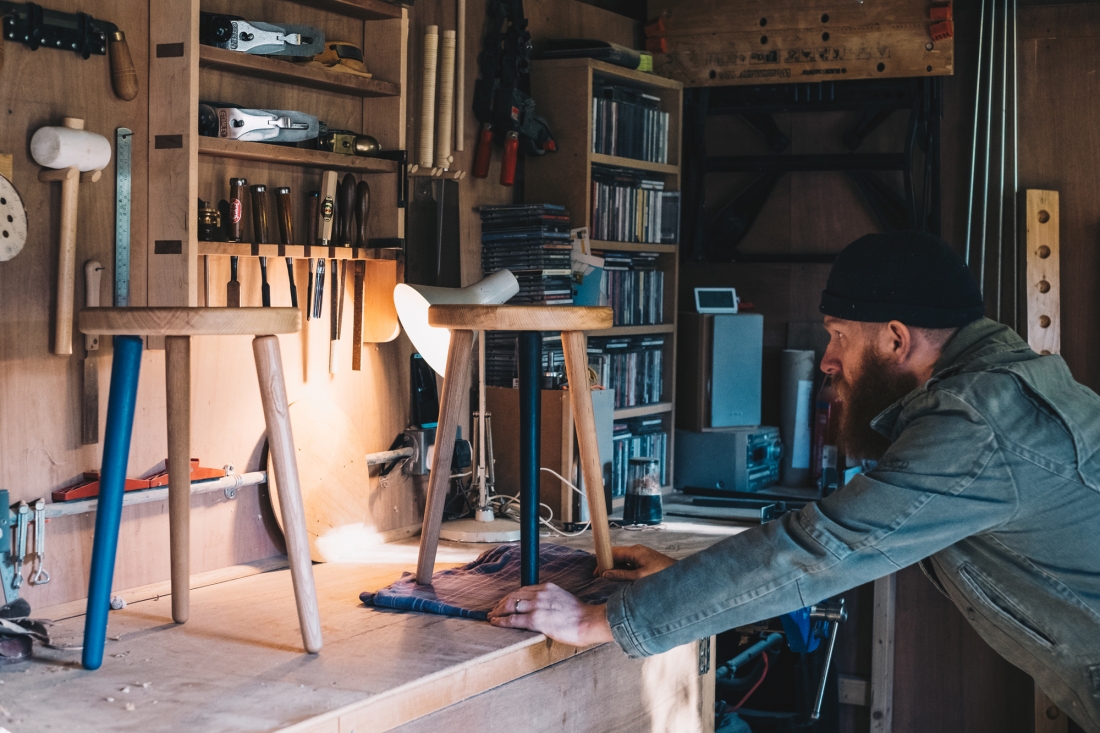 With that in mind, how important are materials to you?
I am a woodworker, that is where my skills lie and it's what I am most passionate about. Almost without exception, my designs begin with the type of timber I choose. I only use British hardwoods and I go to great length to ensure it is not only FSC (Forestry Stewardship Council) certified but, where possible, GIB (Grown in Britain) Certified.
However, I take a design-led approach to my studio which means I am not restricted by my own skills and 'materials of choice'. I love exploring the relationship between different materials and my current collection; Full Gain is my most ambitious yet.
I have already talked about the leather I use. I am very fortunate to have partnered with a master saddler who is also extremely patient with me. She hand-cuts, finishes and hand-stitches all of the leather in my pieces.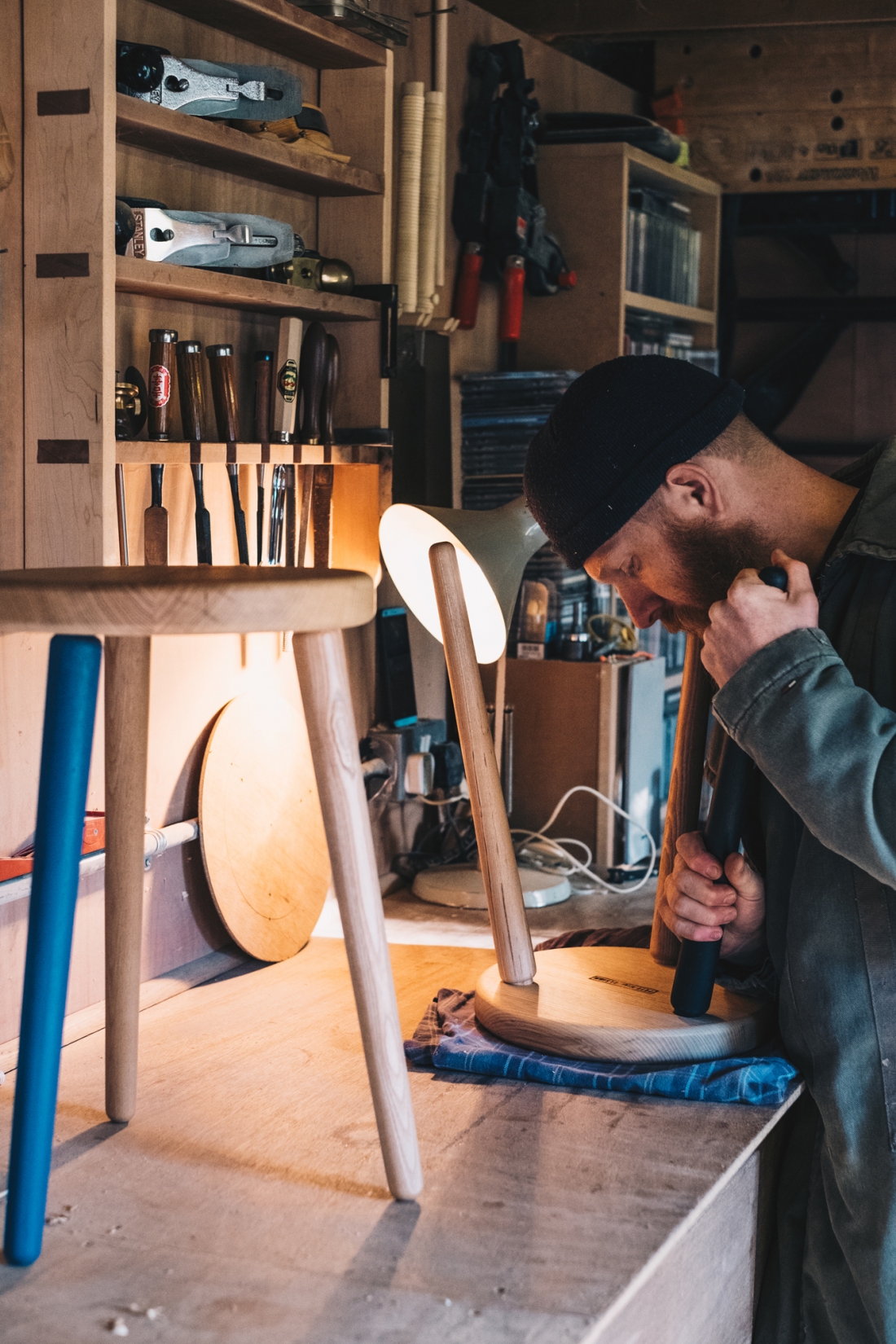 Going back to wood, what is it about the material that excites you?
I go direct to a merchant to select the best timber I can for the workshop. There, I am buying rough sawn boards. This means, short of still being a tree, it is wood in its most basic state. Very different from the finished piece you see online or in the shops.
You need experience and a keen eye to be able to spot the best timber. There is a geeky excitement in returning to the workshop with the latest haul ready to begin processing to see just how good it's going to be. The grain, the texture, the colour are all key ingredients in how the final piece is going to look and feel.
We love your Instagram account. Are those interior shots from your own home?
Yes, I spent five years renovating the place from the ground up and then started filling it with my furniture. I really do live and breath what I do.
Talk us through your process
To be truthful, for me, the design process is inspiration-led. As a rule of thumb, I don't have a day of the week that I sit down and design new pieces. Ideas and inspiration come from many places and at many times. Quite often the materials themselves provide inspiration which is why I love exploring new materials.
As well as products, you're also available for commissions. Can you talk us through a recent project?
As a design-led studio, the bulk of the work is focused on realising my design ideas. However, I do take on commissions and have recently been asked to work on two projects. One is a table and seating for a dining area and the other is for furniture as part of a kitchen re-design. In both cases, I have designed and I am in the process of building bespoke pieces.
What's next for you?
I have a couple of shows lined up for this year. I am in the process of promoting the latest collection; The Full Grain Collection. First up is Clerkenwell Design week in May. It's the first time the studio has been represented at Clerkenwell, so I'm excited to see how we get on. For anyone that is going, you will be able to find me on the stand at the 'Platform' exhibition space.
To find out more about Pete Hill Designs, visit www.petehilldesign.com