Introducing the Material Source Studio partners - part one.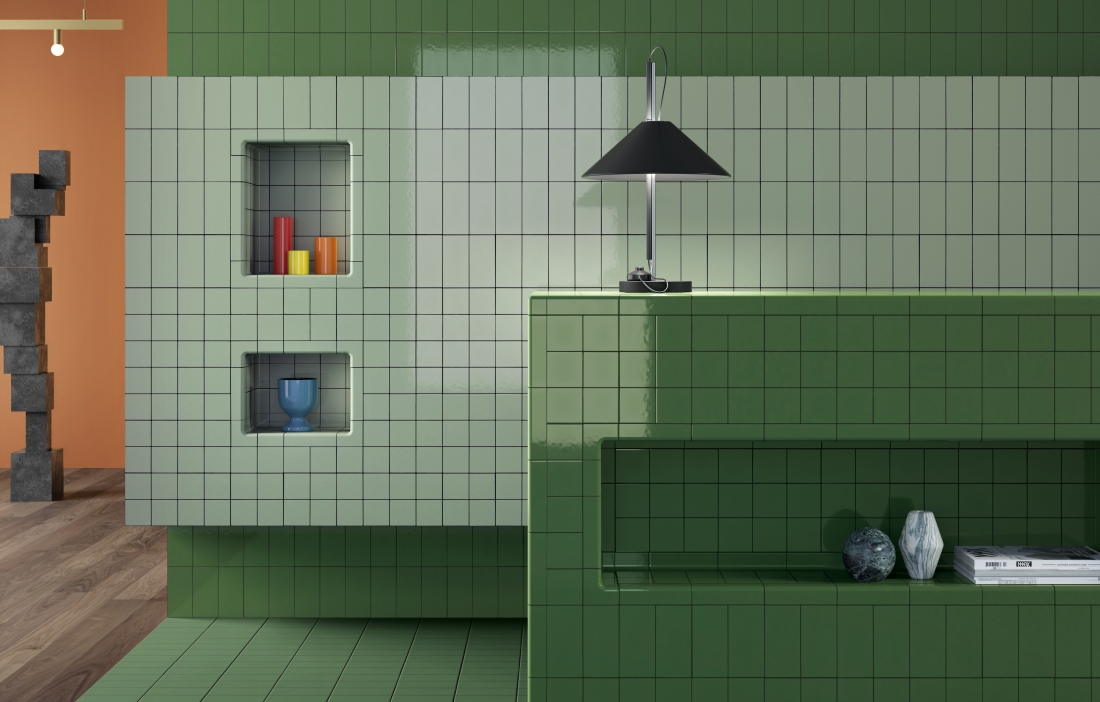 Following our exciting announcement that we'll be opening the doors to our very first Material Source Studio this autumn in Manchester's NOMA, we think it's about time we shared a few more details with you...
Visitors to the Studio will be met with an immersive, inspiring collection of exhibits from 30+ of the world's leading built environment brands. From tiles to carpets, brassware to bathroom accessories, and fabric to furniture, interior products and materials of every kind will be available to view up-close and in-situ, alongside samples available to take away.
With this in mind, we're keen to introduce you to the aforementioned brands, so you can start planning your visit. Here's a run-down of our first five Material Source Studio partners...
Allgood
For over 70 years, Allgood has been trusted to deliver the complete specification service. It manufactures and supplies architectural ironmongery and hardware of the finest quality in design and craftsmanship with the confidence of a lifetime's performance.
Allgood's partners have the reassurance that it can provide a single source guaranteeing a fully coordinated package of ironmongery and hardware. In these uncertain times, a longstanding policy of 'UK first' in the company's manufacturing and sourcing decisions means over 90% of its products are from UK-based suppliers. This includes a manufacturing operation in Birmingham which produces 25% of what it sells. "A single partner for complex times: your guarantee of quality."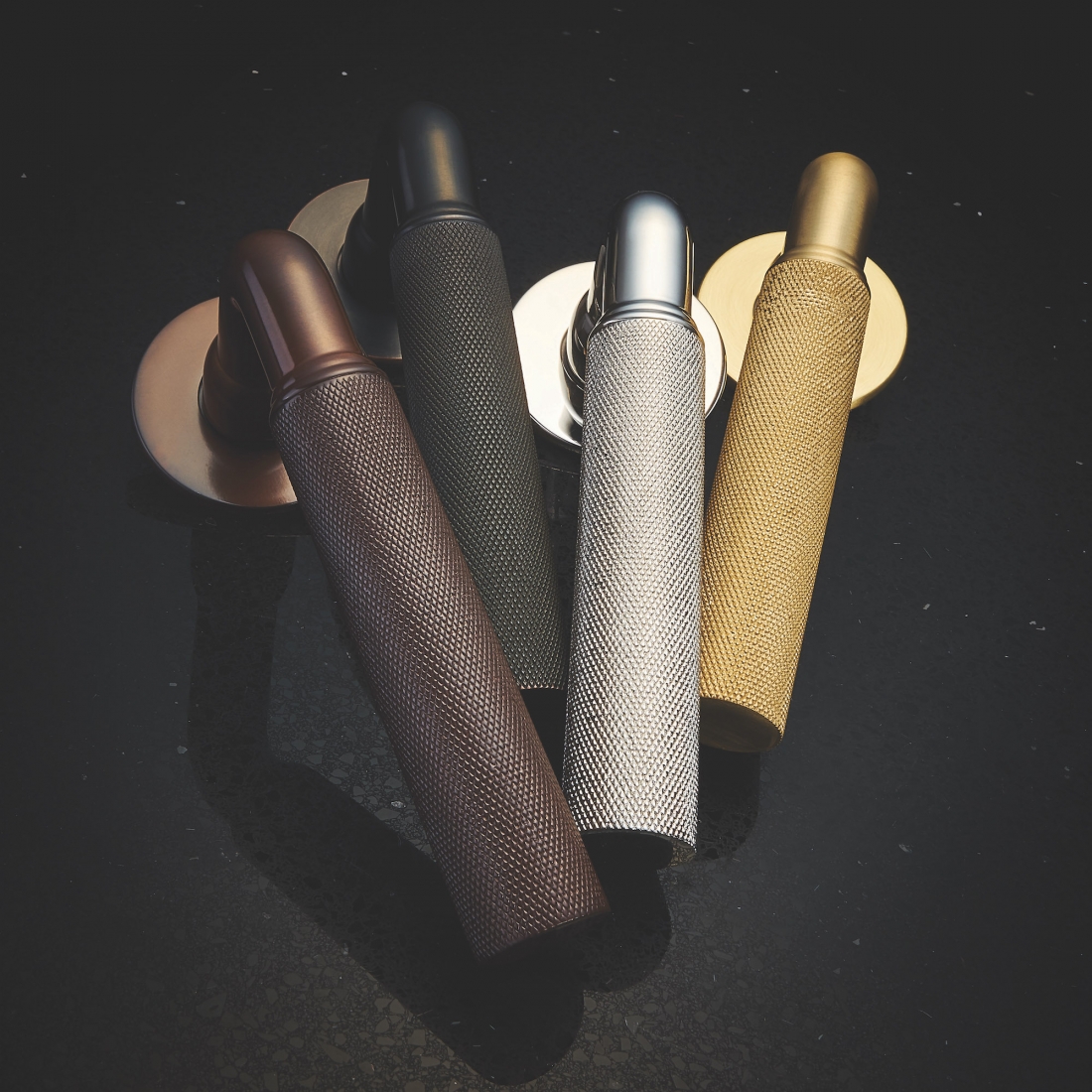 Can you give us a flavour of what you'll be showcasing at the Studio?
"Allgood will use the Studio to show how beautifully designed and made ironmongery can enhance every project and why we have been a trusted specification partner since 1948.
"For over 70 years we have developed ironmongery and hardware designed to perform beautifully. These include the clean lines and ergonomic forms of our Modric range, the fully configurable Sembla collection, and our statement Holt range made from oak with a Nordic super-circular aesthetic.
"We continue to innovate and reimagine ironmongery in collaboration with our partners. As proud supporters of British manufacturing, we are the only UK ironmonger with our own UK manufacturing operation. Based in Birmingham, our craftspeople with decades of experience routinely produce 100,000 pieces a year with an uncompromising commitment to quality.
"We offer complete support to architects and designers. From support on specification and scheduling, to advice and guidance on product choice and regulatory compliance, to addressing value engineering concerns, we will be with you at every step. We understand the challenges facing design and specification and will work in partnership to champion design-led ambition in a value-led world."
What aspect of Material Source Studio are you most looking forward to?
"The opportunity for collaboration. It will provide a focal point for our partners new and old to discuss ideas, explore products, and gain inspiration. Sharing the space with so many other great product manufacturers only adds another dimension.
"The industry leading facilities on offer within the Studio will prove to be a huge asset for us as we look to connect with people across varying sectors and stages of their careers."
Autex
Autex Acoustics was founded in 1967 on the principles of innovation and outstanding customer service.
The global brand has operations in the: UK, USA, Australia and New Zealand, and specialises in the design, development, and production of interior acoustic products made from thermally bonded polyester. Sustainability is at the forefront of its design practice, and the company works hard to ensure every Autex product is contributing to a brighter and greener future.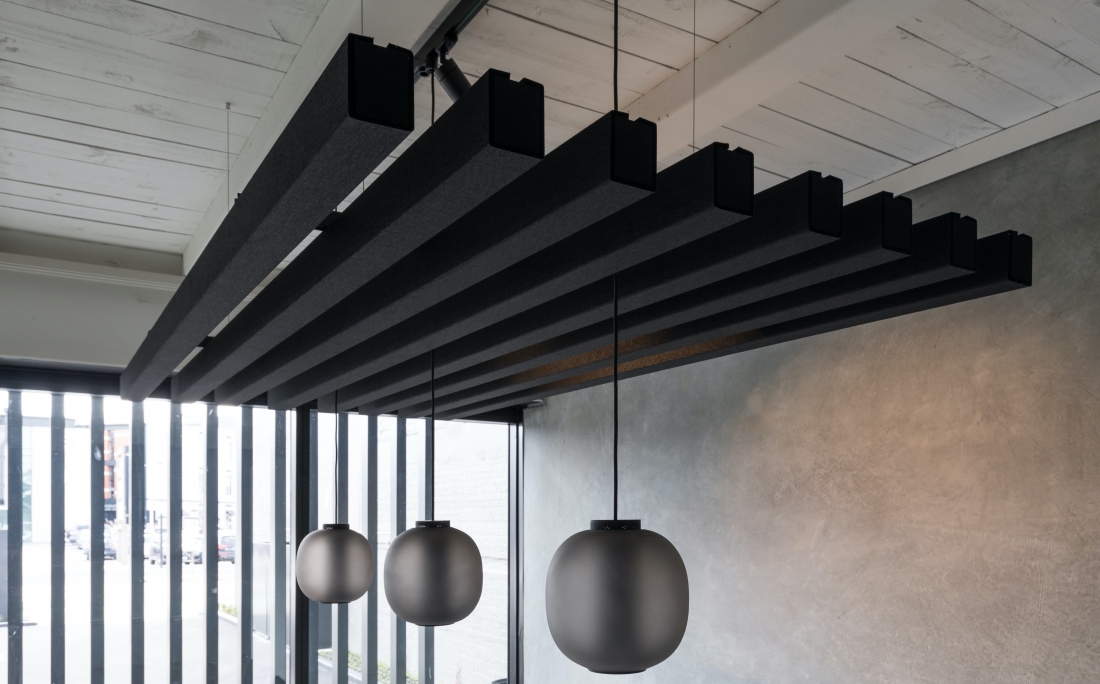 Bespoke Atelier
Bespoke Atelier specialises in 'No Rules Wallpaper', an innovative non-match wallpaper providing unique results every time.
Sustainability is at the heart of the studio. The non-match nature of the 'No Rules' collection means zero waste is created. Plus, the studio gives back to nature by planting one tree in the Scottish Highlands for every roll of wallpaper sold. Bespoke Atelier blends the worlds of architecture and art through its bespoke design service.
Through this it creates site-specific patterns to enhance interiors, products, buildings and the public realm. The company's specialist design team works with a variety of surfaces to transform any space into an uplifting escape.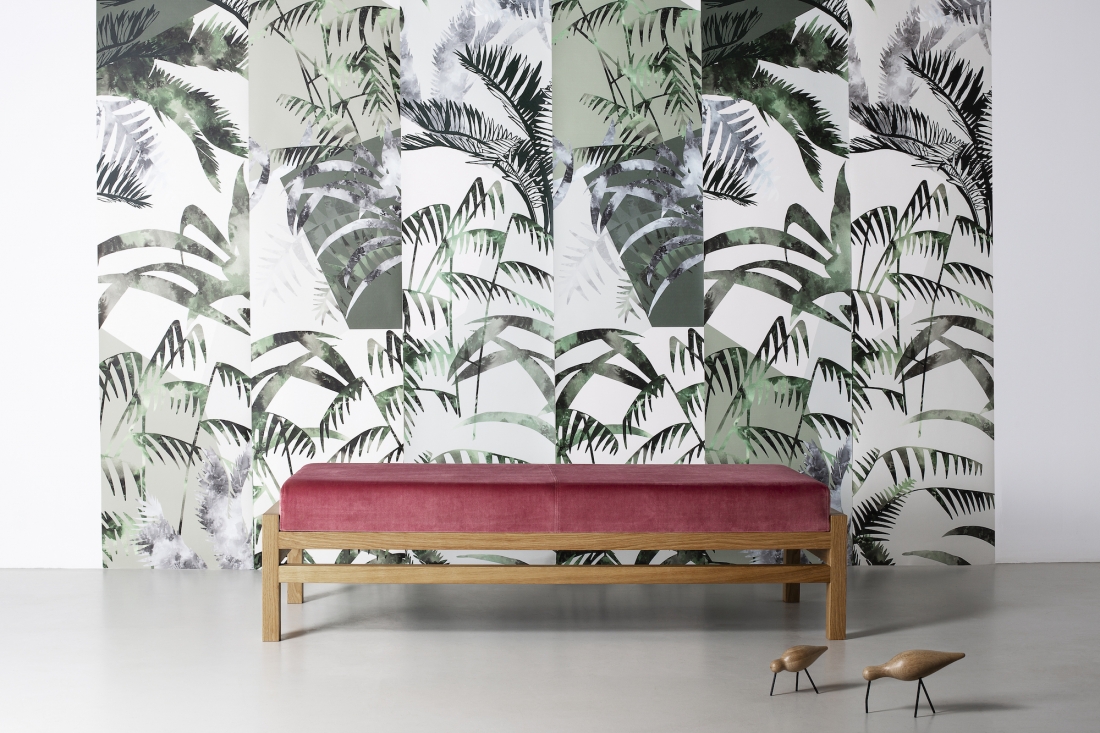 Can you give us a flavour of what you'll be showcasing at the Studio?
"We will be showcasing 'Glasshouse' and 'Landform' our innovative 'No Rules' wallpaper collections that have been intentionally designed to not repeat. All parts of the roll work together to form a seamless wall covering. There is no right or wrong way to apply it- our modular wallpaper gives you complete freedom, with unique results every time.
"Glasshouse wallpapers are inspired by the Kibble Palace at Glasgow's Botanic Gardens, the wallpapers beautifully combine jungle with geometry. Abstract architectural shapes of the greenhouse merge with the natural forms of the exotic plants within.
"Landform modular wallpapers are inspired by the rediscovery of our natural surroundings, a celebration of the mountainous landscape, rugged coastlines and lush gardens of Scotland. Undulating lines reveal the hidden beauty and textures of land and sea contrasting with minimal rural architecture."
What aspect of Material Source Studio are you most looking forward to?
"We are looking forward to having a base in Manchester to make meaningful connections with industry partners. Having a purpose built space to showcase our products will be a fantastic resource and we look forward to meeting with future collaborators in such a creative environment."
BOBO1325
BOBO1325 is an award winning, innovative, interior brand founded by designer, Beth Travers. Its collections are intricately designed from a Manchester HQ, and the studio prides itself on offering a range of illustrated collections.
These are inspired by a symphony of the social conscious and the world in which we live, bringing into existence designs that are both provocative and captivating; to deliver wallpapers, fabrics, luxurious home accessories and Glicee prints.
"All collections have a story to unfold. Be it, mental health, climate change, gender equality, plastic pollution or mythologies. Designed for intrigue and for art, it's more than a pretty pattern — it's a statement, interlaced with biophilia bringing the outside in and enveloping you with the affinity of nature."
Your interior spaces will come alive with BOBO1325 they're both a story and discovery. Designs you look into rather than look at.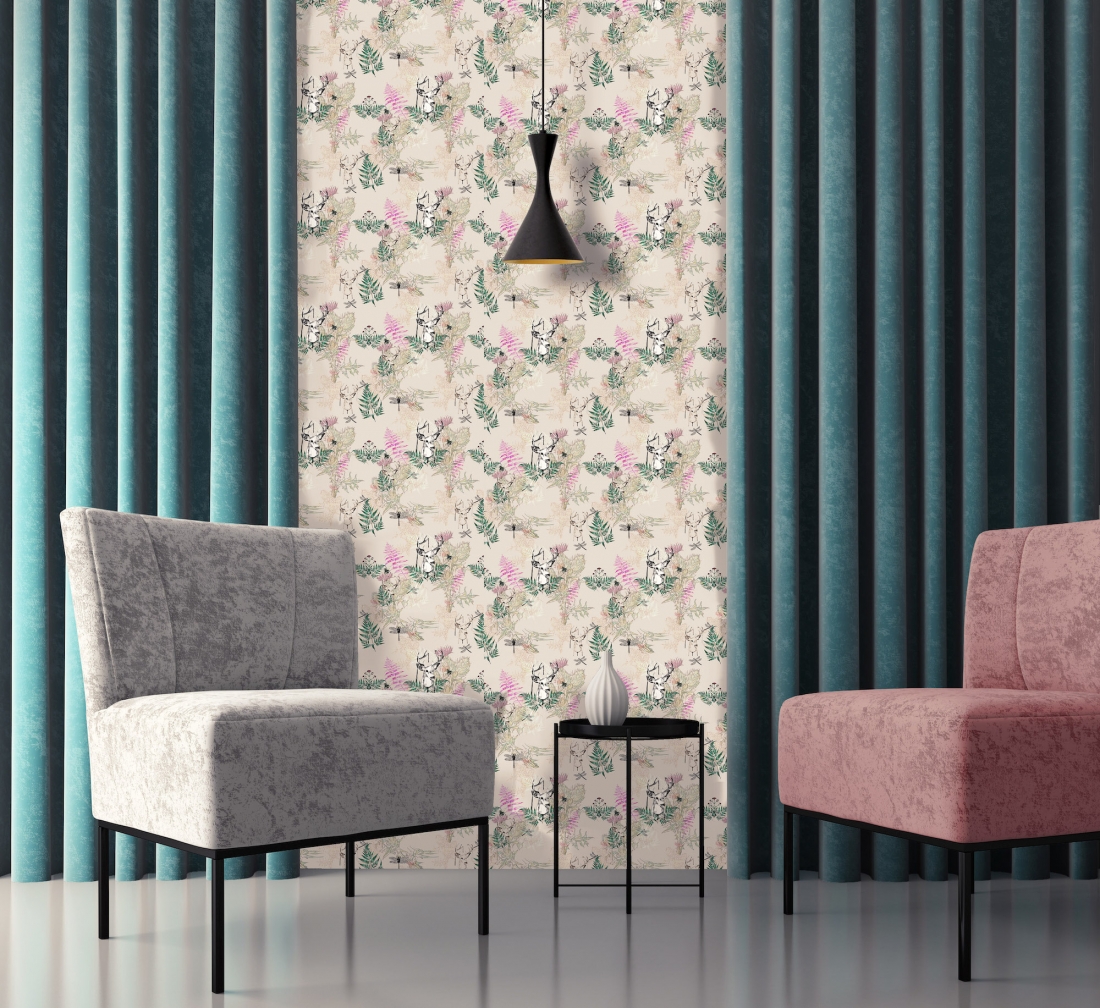 Casa Ceramica
Casa Ceramica brings cutting-edge designs to architects, interior designers and home owners. Situated in the ever-developing city of Manchester, its stunning 6000 sqft, award-winning showroom offers the very latest in trends and technologies.
With a catalogue of over 6000 tiles available through its website, the creative possibilities are endless. It is a true Northern brand, going back over 30 years, which prides itself on standing out from the crowd.
Its core values are: Aspiration, Innovation and Dedication, aiming to inspire your spaces and help your projects stand out. Casa Ceramica provides the aspirational products you need, alongside the innovation of its showroom and knowledge and dedication of an expert team.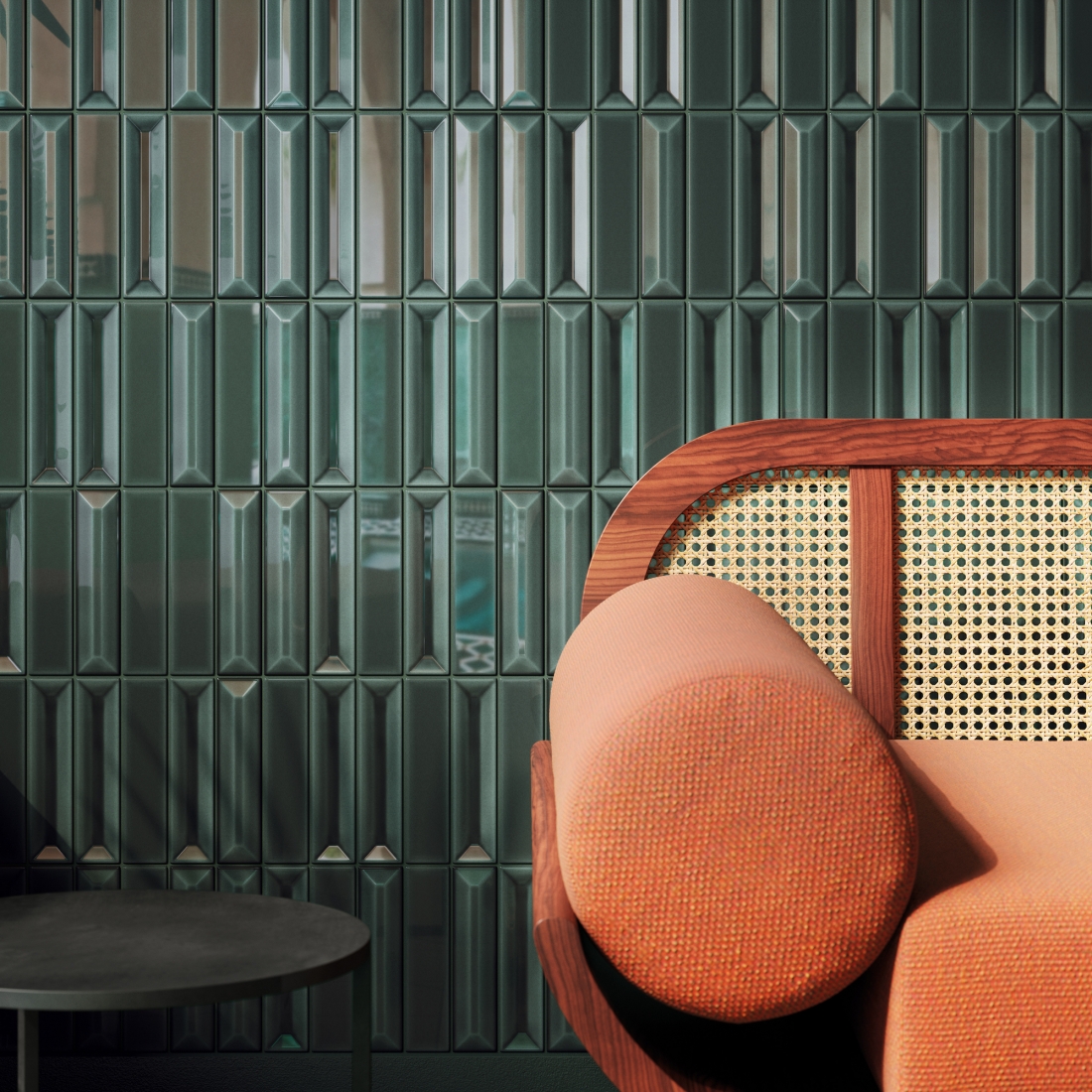 Can you give us a flavour of what you'll be showcasing at the studio?
"We've got some really interesting collections such as our Mattonelle Margherita & DIN by Mutina, that we'll be showcasing in some innovative ways rather than just floors & walls. We've also got some innovative new technologies we'll be featuring too."
What aspect of Material Source studio are you most looking forward to?
"After being on Zoom for the last year or so, I'd say probably the one thing we're super excited for is to be able to meet new people again. We're especially excited to meet a whole host of new creatives from a variety of different design backgrounds all under one roof. There's so much at the Material Source Studio that allows us to engage and excite people about our products, we just can't wait!"
Stay tuned for the next five partners to be announced the first week in July!