Introducing the Material Source Studio partners - part two.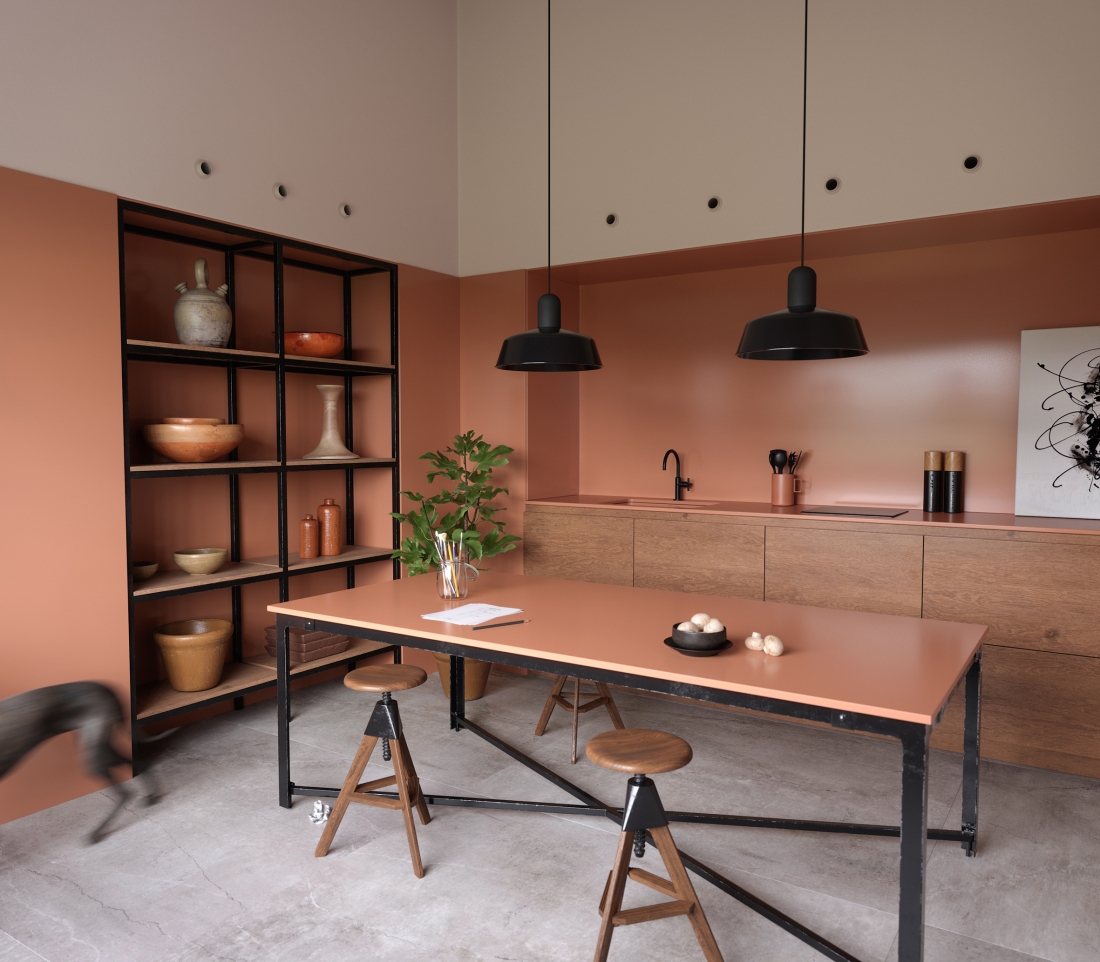 As a visitor to our first Material Source Studio in Manchester, you'll be presented with innovative products and materials from 30+ of the world's leading built environment brands.
Whether its carpet, furniture or paint you're looking to specify, you'll be immersed in a wealth of inspiring exhibits to support your architecture or design project - no matter the sector or scale.
To help you plan your visit, here we introduce you to some more of the brands that make up our Material Source community.
Burlington
The time honoured Burlington and Arcade bathrooms bring a complete collection of traditional products all with modern functionality. These ranges allow you to create a traditional bathroom that can reflect the historical eras of great design across Edwardian, Victorian, Classic, Contemporary or Arcade's unique Belle Époque style.
The latest technology is utilised throughout the Burlington and Arcade product ranges to bring important benefits such as stayclean Nano glaze coating on all WC bowls, ceramic disc options on all brassware and all showers with safe thermostatic operation. Our extensive portfolio is designed to solve all your design challenges with a vast range of models that will suit every plumbing installation.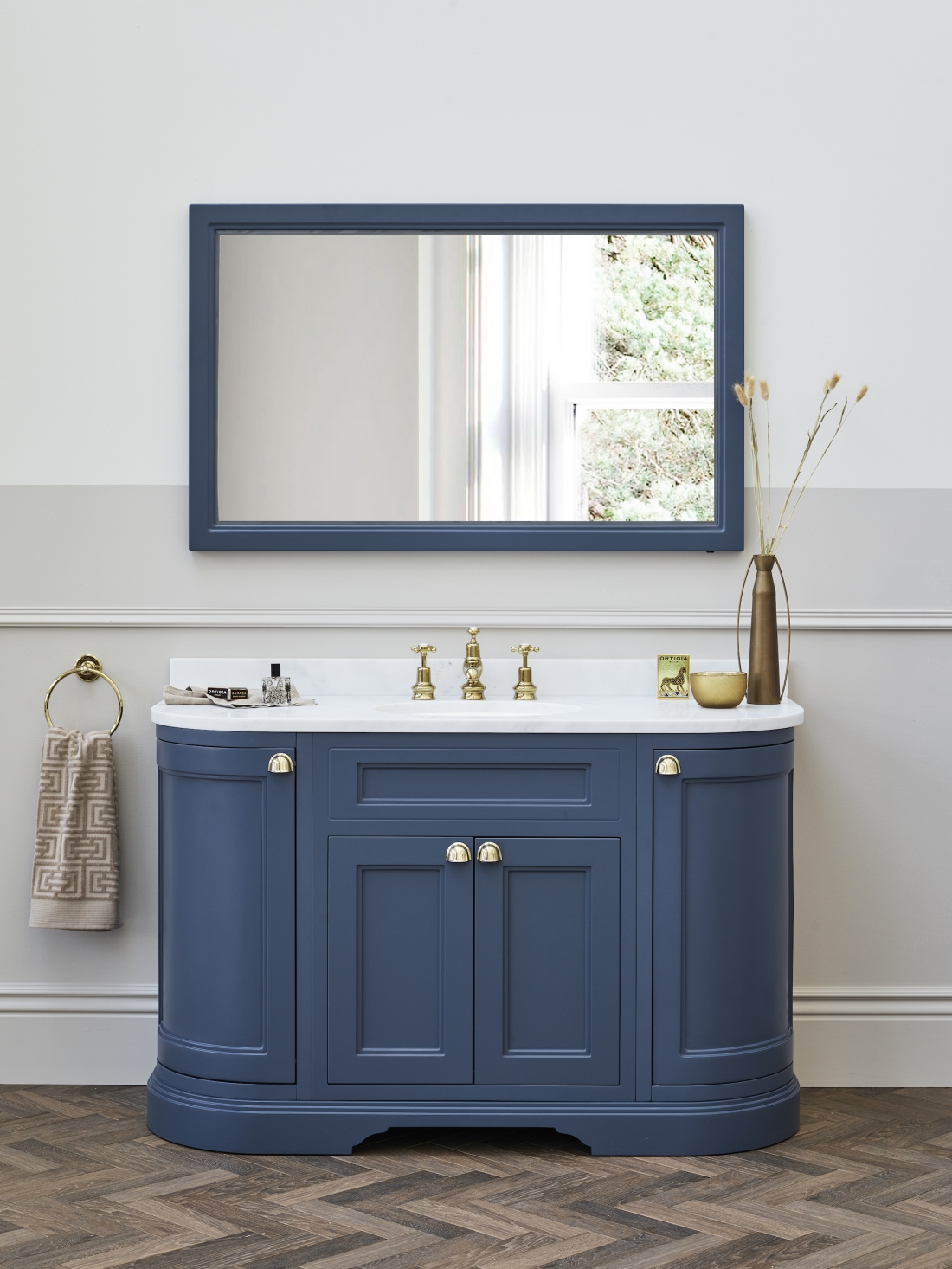 Can you give us a flavour of what you'll be showcasing at the Studio?
"Burlington brings a complete collection of traditional products, all featuring modern technology and functionality. We'll be featuring our new and existing ranges so you can see the potential of traditional bathroom products that reflect the most impactful historical eras of great design."
What aspect of Material Source Studio are you most looking forward to?
"Our team is really looking forward to using the studio as a base for collaborating with designers to demonstrate the potential our product range has across bathrooms from residential or commercial properties."
CDUK
CDUK is a supplier of surface materials and complementary products to the specification market in the UK and Ireland, including architects, interior designers, kitchen designers, fabricators and contractors. Having built a strong reputation as the exclusive distributor of Corian® Solid Surface in both the UK and Ireland, CDUK now offers an extended range of services as well as products from a number of leading brands.
A family-owned business with over 40 years' experience, CDUK supports its customers through a journey, as a design partner, from sourcing the best products and materials to helping them unlock their full potential through expert advice and technical knowledge. Its team of industry experts also provides technical advice, sampling and bespoke training courses for designers, manufacturers and fabricators.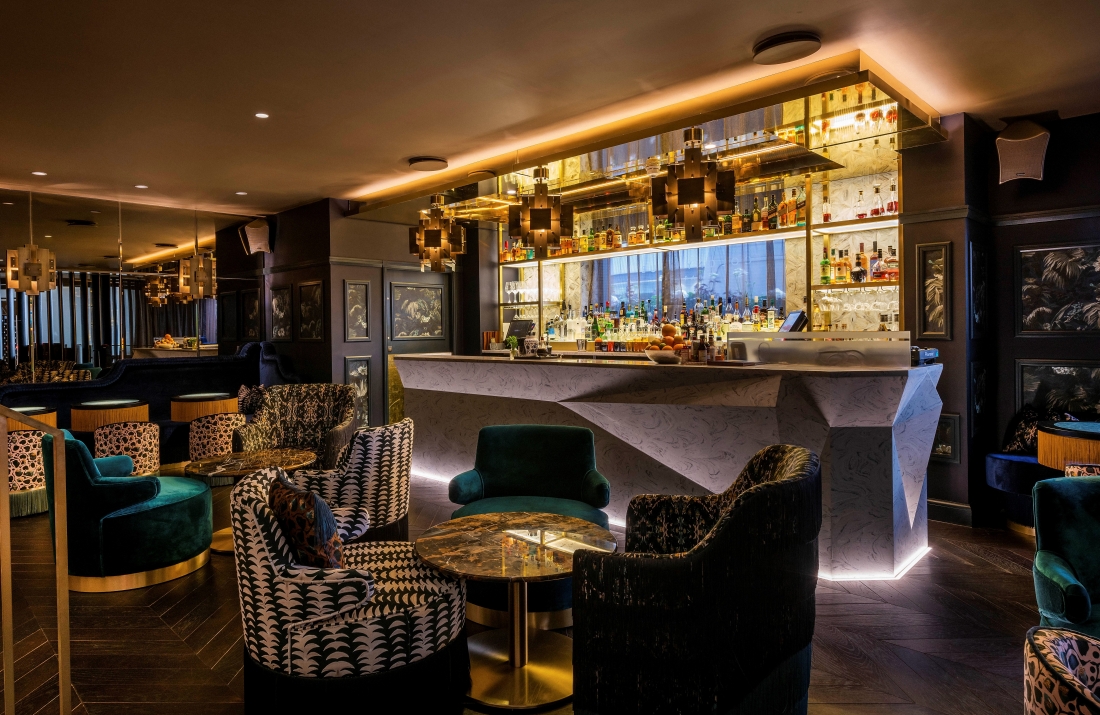 Concept Cubicle Systems
Based in the North West, Concept Cubicle Systems create, supply and install personalised washroom and cubicle systems nationwide – each one exclusively devised with the client in mind.
The team's approach is built on a culture of trust and honesty, and underpinned by a passion for sensitive design.
By using years of insight and working with leading architects and designers, they strive to make users feel comfortable, clean, and secure in the most intimate of spaces.
Concept prides themselves on an ability to deliver washroom solutions that exceed expectations in every aspect of functionality, performance and aesthetics. By offering bespoke designs within standardised specifications, they are able to respond directly to client needs with efficiency, precision and imagination.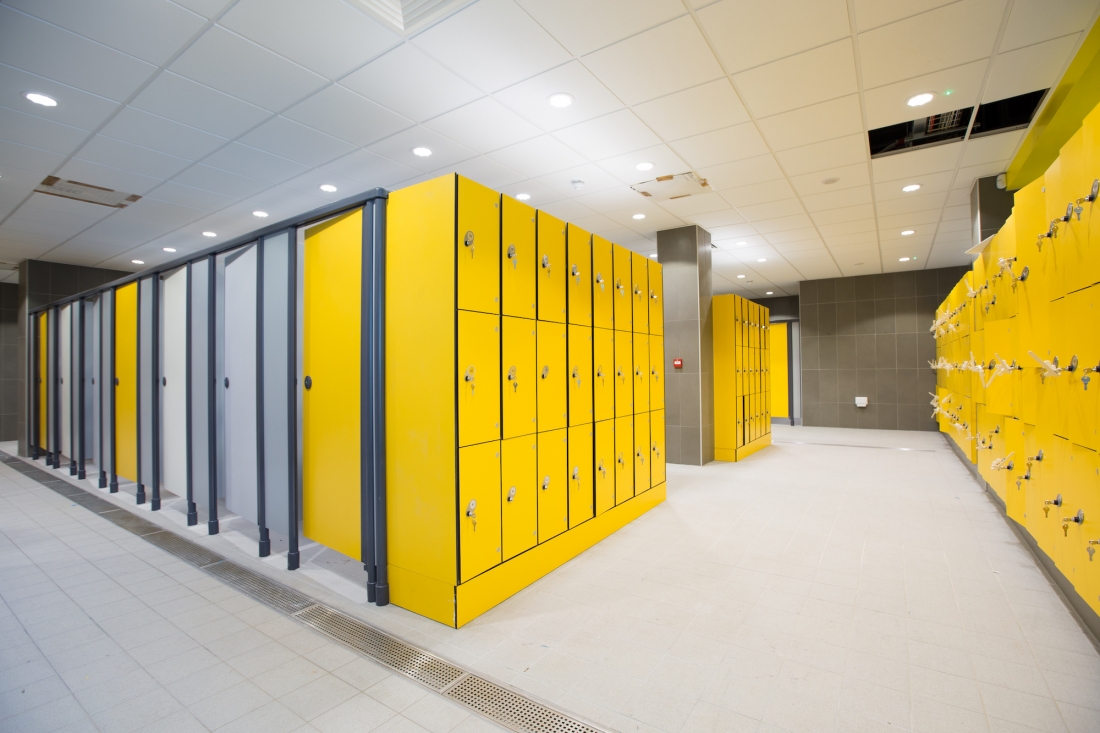 Can you give us a flavour of what you'll be showcasing at the studio?
"Based on feedback from the A&D community, we've designed The Washroom Workshop to be a place where architects and designers can experiment with colours and finishes across our products.
"We'll have a range products on display - plus a range of finish and colour samples that visitors can take away.
"We are committed to updating the pod every quarter and we have some exciting ideas to make sure visitors have something new to see every time they come."
What aspect of Material Source Studio are you most looking forward to?
"We're most looking forward to having a city centre location where we can meet A&D clients, showcase our products and collaborate.
"We've also been working on a range of helpful guides and content, including the 'Specifying Gender Neutral Washrooms CPD' now that we are looking forward to hosting face-to-face, along with some other collaborative events with other partners.
"You can find helpful content, CPD bookings and much more on our Specifiers Hub".
Crosswater
Behind an incredibly diverse project portfolio, the Bathroom Brands Group specification department has over 150 years combined industry experience to make Crosswater, as part of the Bathroom Brands Group, the irrefutable choice for bathroom products.
Leading the way for luxury contemporary bathroom design, Crosswater offers an expertly curated selection of innovative bathroom products, including basins, WCs, furniture, brassware, showers, baths and accessories for fully comprehensive and ultra-modern bathroom solutions.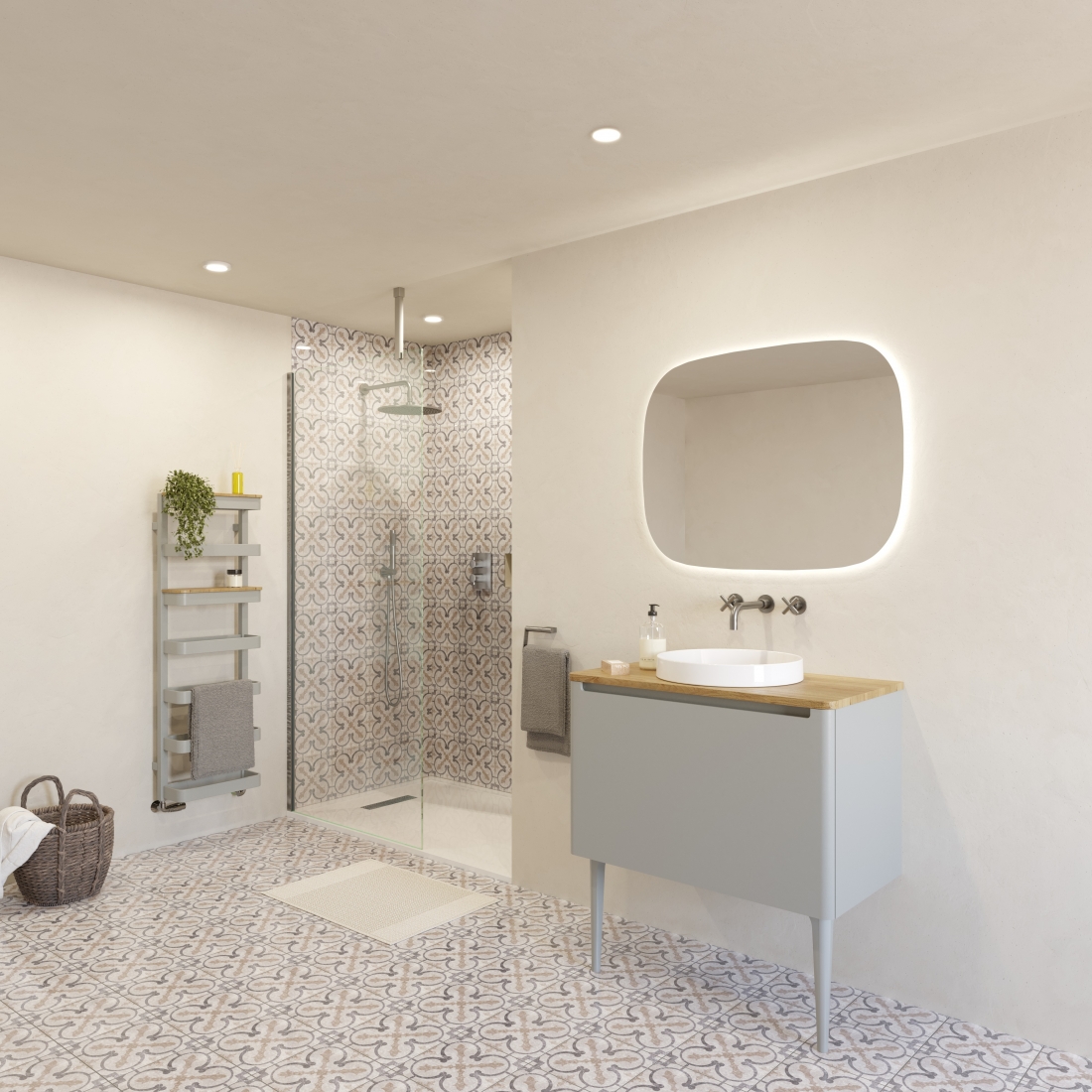 Can you give us a flavour of what you'll be showcasing at the Studio?
"Crosswater provides complete holistic bathroom solutions, with innovative technology and design-led detailing. We'll be using our studio space to showcase our new products and firm favourites, in our wide range of finishes, to suit all design styles."
What aspect of Material Source Studio are you most looking forward to?
"We have a very sociable team who are looking forward to using the space to meet clients, old and new, face to face and give them the opportunity to touch and feel our products so they can see the quality and design detail for themselves."
Crown Paints
"At Crown, we believe that every pot of paint is brimming with potential. And we want to put that in the hands of everyone. Because with paint, you can change a room, change a mood, even change a life.
"That's why we want to inspire people to paint their world better, braver and beautifuller (yes, that's not a word, but this is paint, you can do anything). We know what a positive difference we can make to people and our planet, so we'll keep pushing what's possible."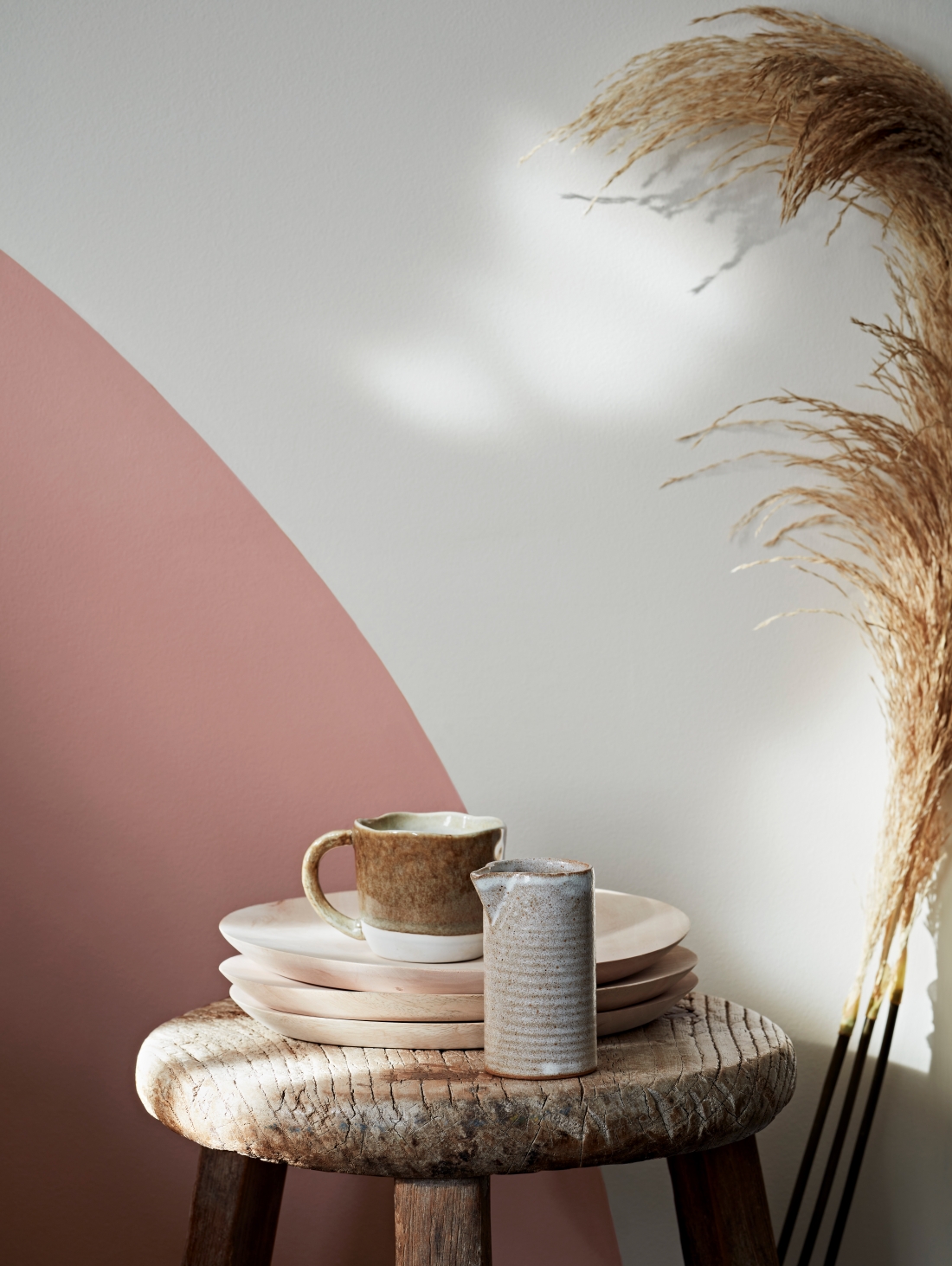 Can you give us a flavour of what you'll be showcasing at the Studio?
"We'll be offering the full Crown Colour Service - a comprehensive suite of practical tools ranging from colour consultations to our innovative Pure Paint Samples to support with colour scheming. Made using real paint, our fully recyclable samples enable a mess-free way to test colour on a large scale.
"In addition, we'll be showcasing our trend-leading colours and products, our recently launched Interior Colour Book and our latest sustainability initiatives. Visitors to the Studio will be invited to immerse themselves in all aspects of the Crown Trade, Sadolin and Sandtex brands, through our installations and a range of engaging CPDs."
What aspect of Material Source Studio are you most looking forward to?
"We're most looking forward to being part of a community of likeminded brands and industry experts in a centrally located hub for the North's architects and designers. We will be utilising the space for events and CPDs to share our expertise, and, most importantly, inspire."
Cosentino
Cosentino Group is a global, family-owned company that produces and distributes high value innovative surfaces for architecture and design. As a leading company, Cosentino imagines and anticipates together with its customers and partners design solutions that offer value and inspiration to people's lives. This goal is made possible by pioneering brands that are leaders in their respective segments such as Silestone®, Dekton® and Sensa by Cosentino®. Technologically advanced surfaces, which allow the creation of unique designs for the home and public spaces.
The group bases its development on international expansion, an innovative research and development program, respect for the environment and sustainability, and its ongoing corporate commitment to society and the local communities where it operates, education, equality and health and safety.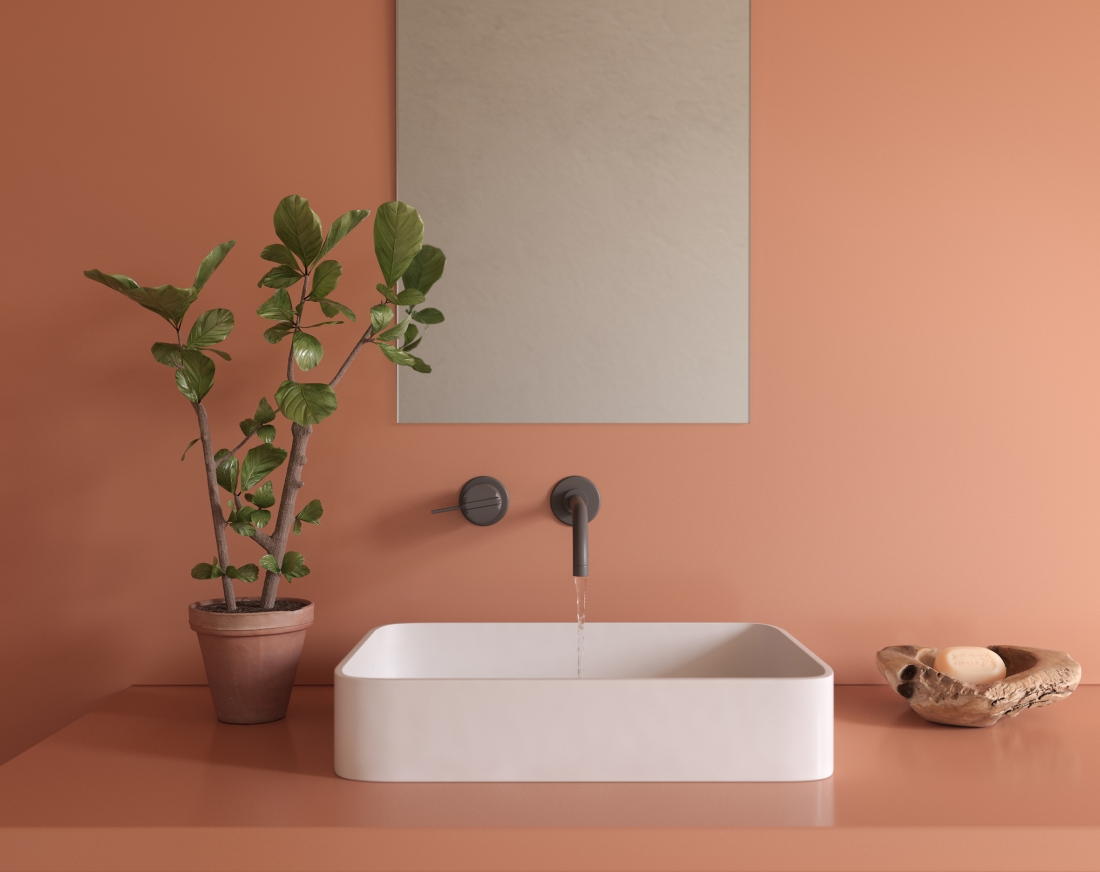 Can you give us a flavour of what you'll be showcasing at the Studio?
"We will be showcasing a variety of applications and designs to show the multitude of architectural solutions Cosentino can provide; from flooring, wall cladding, ventilated façades, counter tops, shower trays, vanities to every other kind of surface application."
What aspect of Material Source Studio are you most looking forward to?
"An opportunity to reach, and be part of, the north west's architecture and design community and to share with them a full portfolio of products, a digital platform devoted only to them, and a designated sales team to make sure they find the perfect solution to their projects."