Daste, Bergamo: Former power plant to socio-cultural hub.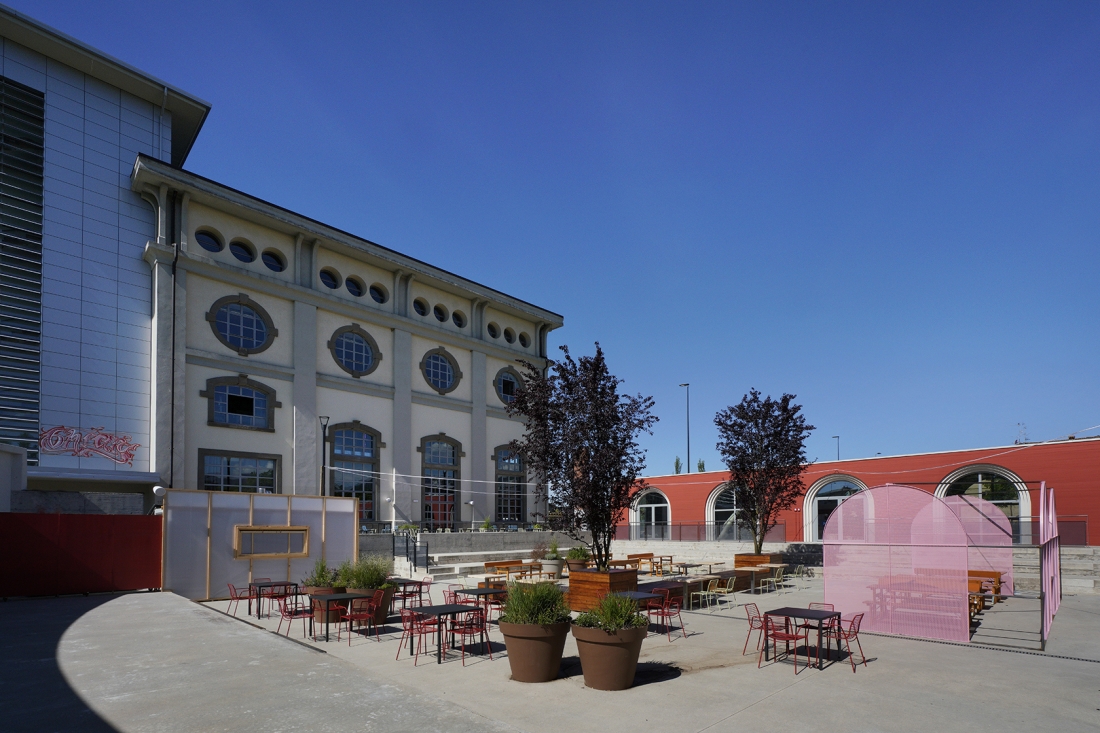 The redevelopment of the former thermal power plant in the Celadina neighbourhood of Bergamo seeks to create a social and cultural centre for local residents.
Okam Studio and Daniele Fazio Studio have been tasked with the interior design, the former aiming to promote the collective use of buildings, and the latter specialising in retail and catering planning.
As part of the scheme is the Daste Bistrò, for which the interior designers chose the Lisa range of chairs created by Marcello Ziliani for S•CAB. The wide choice of sizes and materials has helped finish the focal points of the project with a constant aesthetic style inspired by the elegant atmosphere of 1950s and 1960s interior.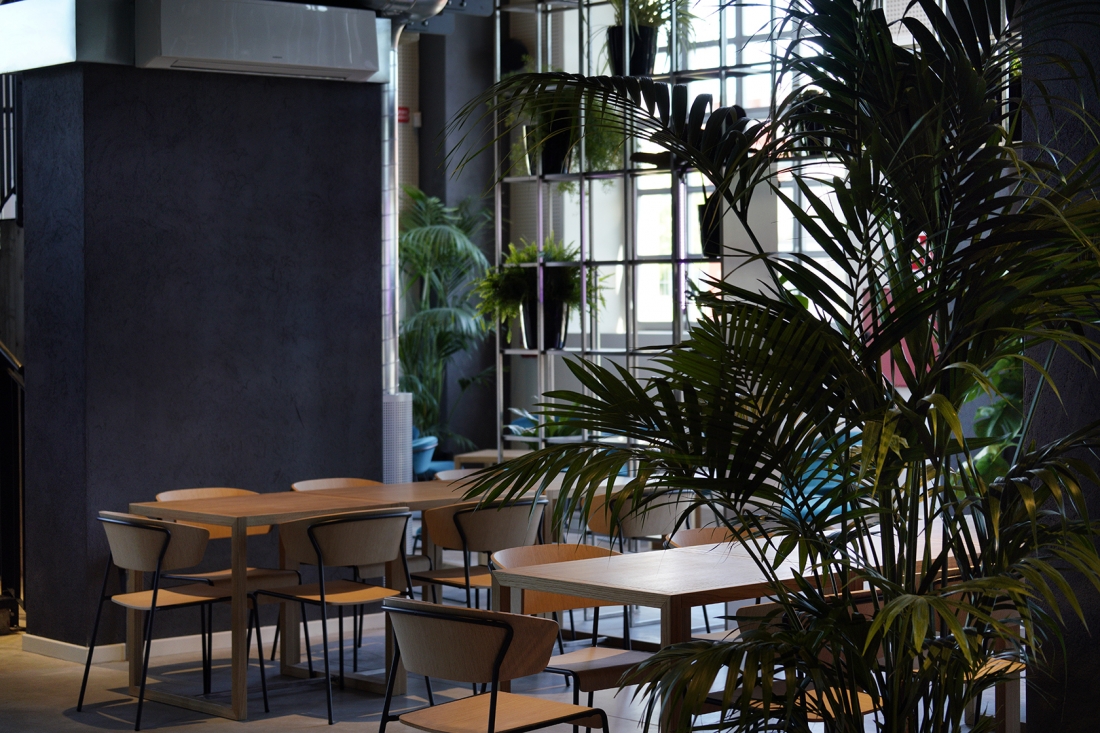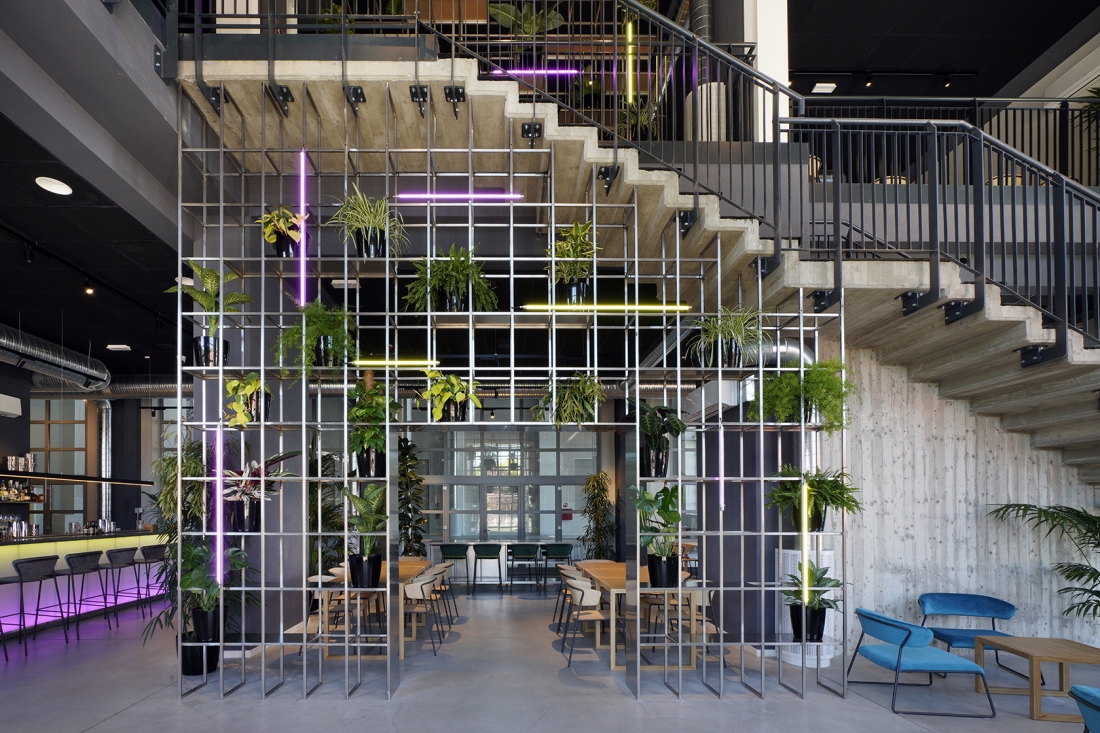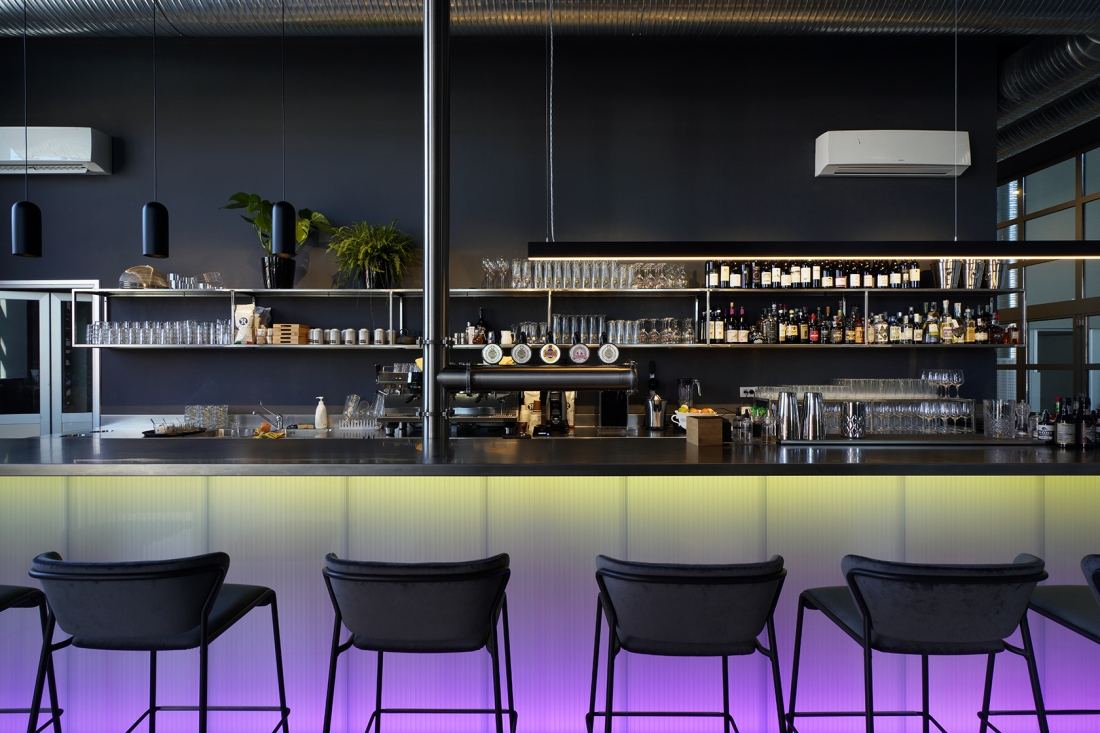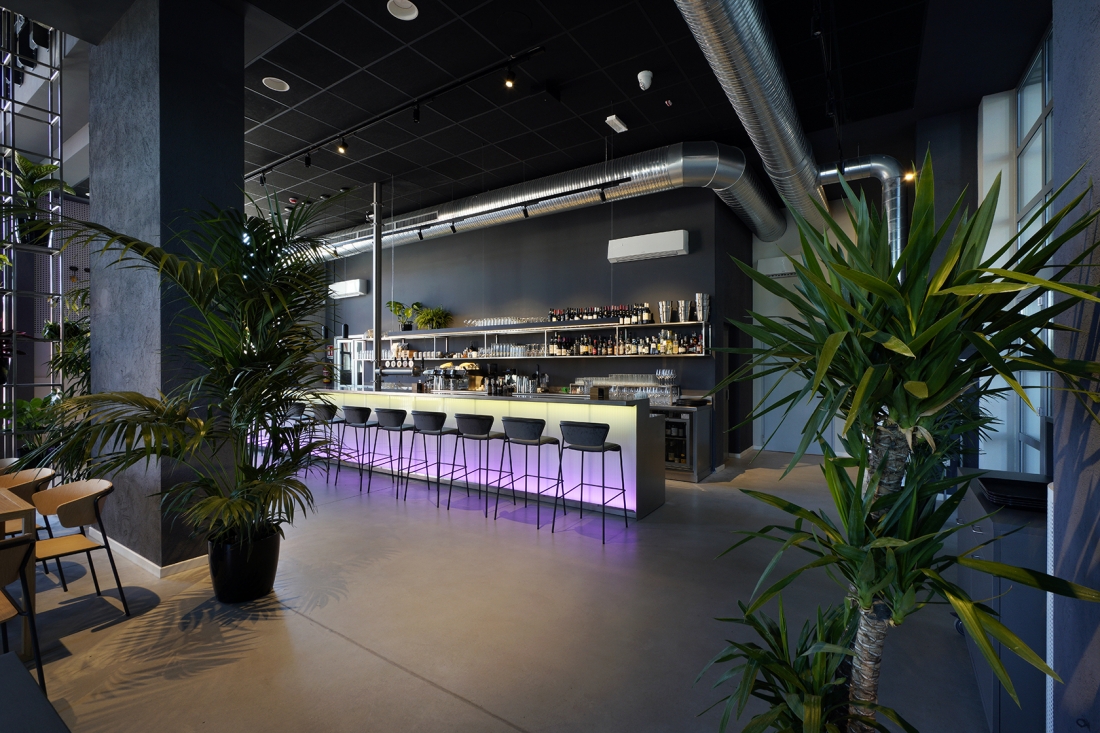 The Bistrò is a two-storey space of about 400 sqm divided into two levels, featuring a direct relationship with the power plant's large events space and the outdoor arena. Due to its functional plan and location (the Bistrò is open from morning until evening with a variety of services offered: from breakfast to lunches and event refreshments), it is a dynamic space that can be modified depending on the needs and time of day.
Upholstered Lisa stools covered in velvet are placed alongside the linear bar counter, highlighted by a long built-in light. These stools can also be found sporting wheels - designed as a moveable element of a space that can be reinvented as needed.
There is a spirit of collaboration between the worlds of social inclusion, culture and entrepreneurship, in order to generate the energy of design where they used to produce electricity.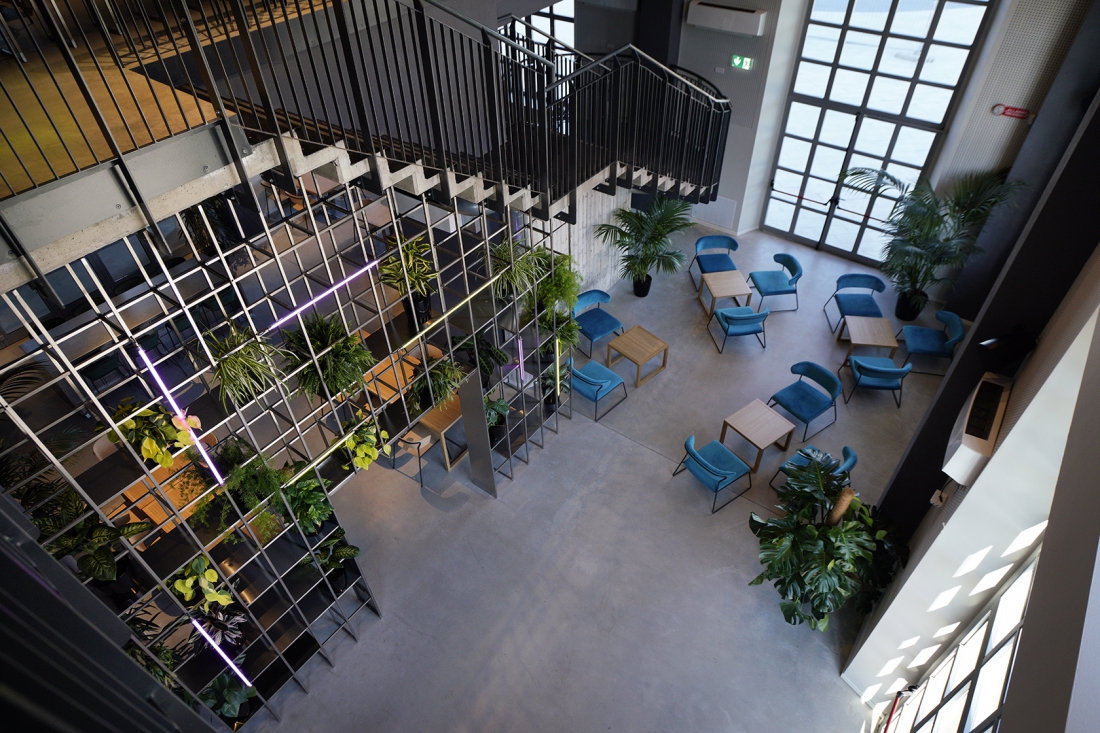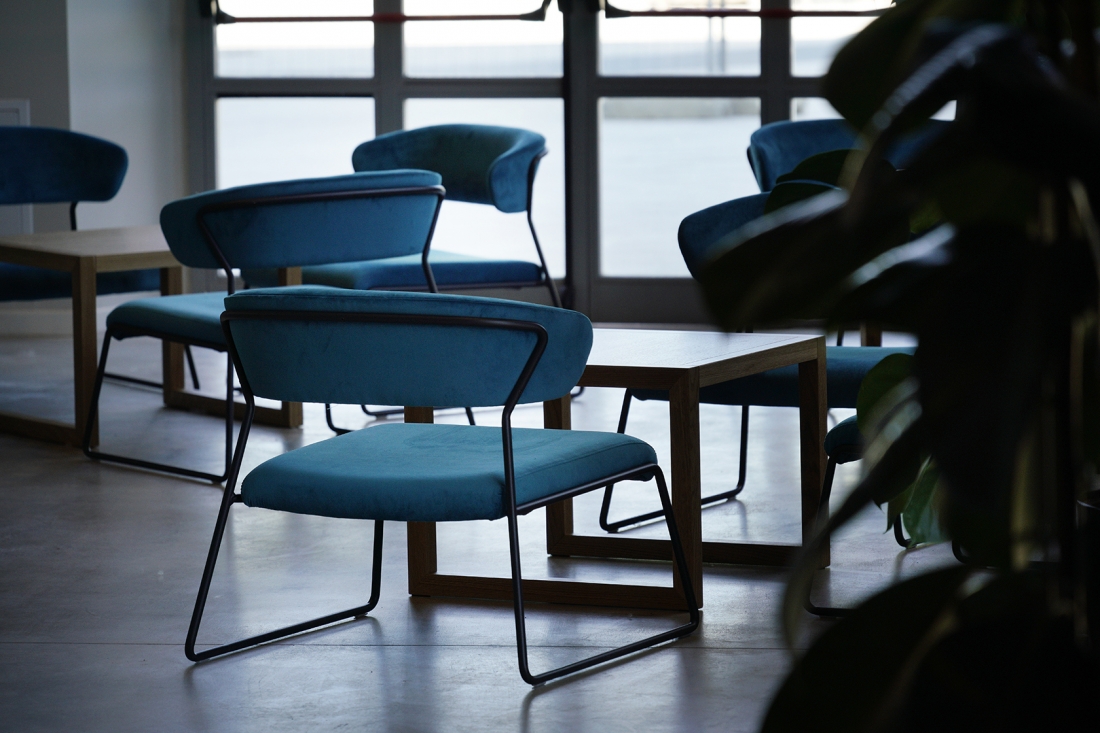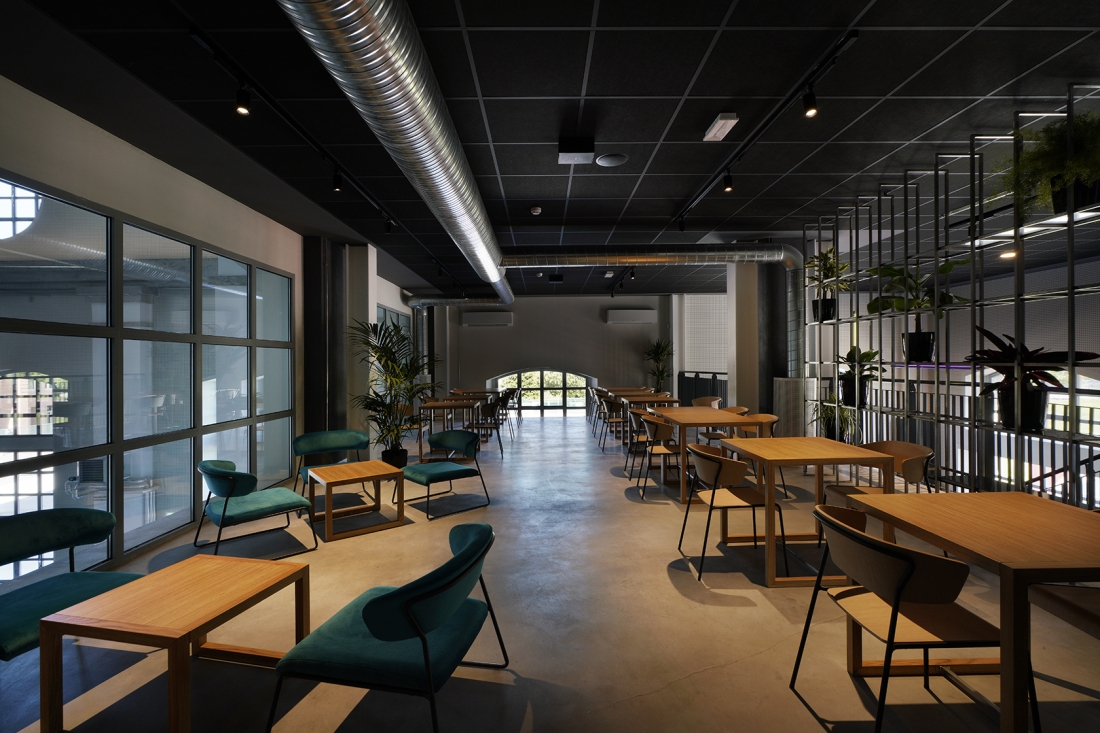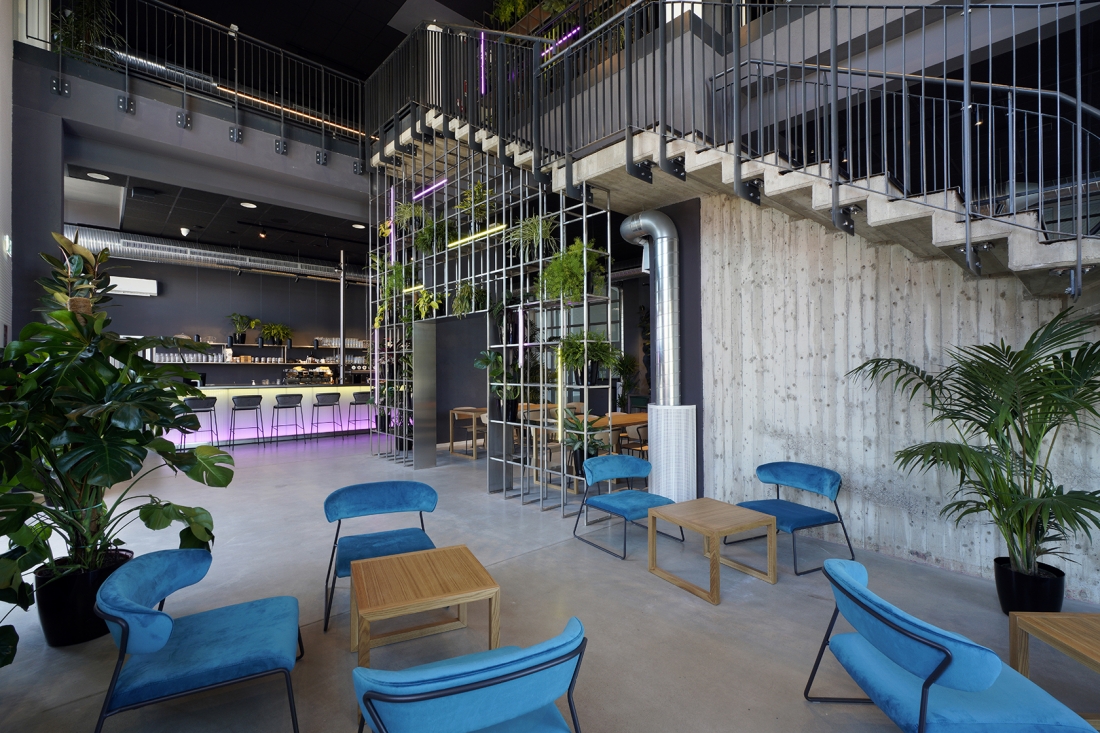 The large tables suggest "social" times or cosier moments for two people: wood dominates and the Lisa chair comes in a natural version and with an enveloping backrest that becomes an armrest.
Finally, there are the small sofas both on the ground floor and on the first floor of the two-storey building: the Lisa Lounge version used here in petrol blue velvet is bathed in natural light from the large industrial windows overlooking the outdoor arena.
The outdoor arena has not been forgotten either. The spaces here have been finished with metal furniture from the Summer outdoor series of tables and chairs designed by Roberto Semprini, with their colour and convenience enticing guests to take a break in the summer sun.