Jasper Sanders on being a designer at 7-years-old, shaping the BTR sector and why all jobs are commercial.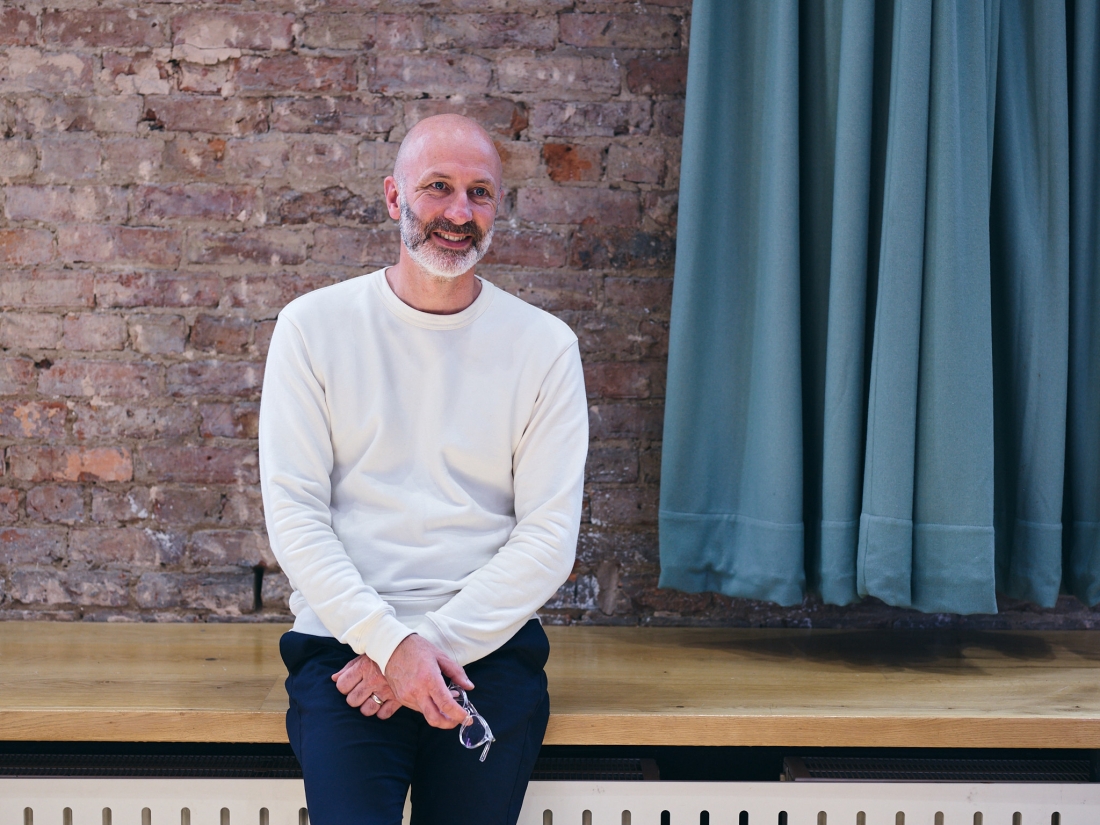 Jasper Sanders is the founder and visionary behind Jasper Sanders + Partners. Created in 2013, in response to "the growing demand for intelligent and people-focussed architecture and interiors", it's become a hallmark of good design.
With a long and illustrious career in the fields of architecture and design; working for high-profile companies such as Wolff Olins, Dalziel & Pow and BDP, Jasper's wealth of experience in creating places people love is vast.
We recently had the pleasure of chatting with Jasper on what he's learnt since becoming a designer at the age of 7, how he helped shape the BTR sector and why all jobs are commercial.
Firstly, how did you get started in interior design? And what led you to set-up Jasper Sanders + Partners?

"I've been an interior designer since I was 7 years old. My father worked for a building contractor as a quantity surveyor and during the summer months, while I was off school, I would go along to the sites with him and start to make suggestions of my own. This led him to believe I would become an interior designer, which I thought was a good idea. So, I stuck with it. I'm now 51 and every day I ask myself "am I any good at this?" so, as a career choice, it's always under review!
"Jasper Sanders + Partners is an interior design and architecture practice based in Manchester. I've been an interior designer, as I said, technically since I was 7, but I started with a local design business when I was 16, then went to work for an architect's practice, went to university, then kept going. I've worked all over the UK, and really cut my teeth at BDP (Building Design Partnership), where I ran the design department for 15 years. I realised that I was doing alright, and although I'm not an architect myself, I had quite a few architects working for me within the group so thought I would set something up.
We try to make businesses prosperous through making great places for people; if it's good for people, it's going to be great for business
"There aren't many interior designers running practices in Manchester, unlike London where there are hundreds of them at decent size. But I think Manchester struggles to build bigger practices that are independent. With the large architecture practices that have interior design departments within them, there can be a view that the designers simply go along to pick the materials and finishes, so if you're not careful, you can be pigeonholed. So, when I was ready to leave London, heading to Manchester to set up BDP's interior design arm, I asked the boss, "what's the level of success we're looking for here?" to which he replied: "do something the architects can't do. Don't just pick colours and finishes, because when there's a recession, the interior designers are the first to go.""
"This made me think, what "defines interior design?" We probably have almost enough buildings on the planet; we probably don't need that many more. But why aren't we using space better? Why aren't we thinking about space in a more intelligent way? Why can't we optimise space in a smarter way to make the experience of buildings much richer? So, I've always believed that good design starts with space. What we try and do is back-load colours, materials and finishes to the last 5% of the project. Whilst it's really important because it's the thing you see, it's not the most important thing we're trying to fix, which is making space – the ultimate luxury - really, really useful. We don't just pick colours and finishes; we have to piece a project together from the beginning like a jigsaw. If you're not looking to resolve problems in your design, then you're just being an artist. We're about trying to resolve peoples' problems."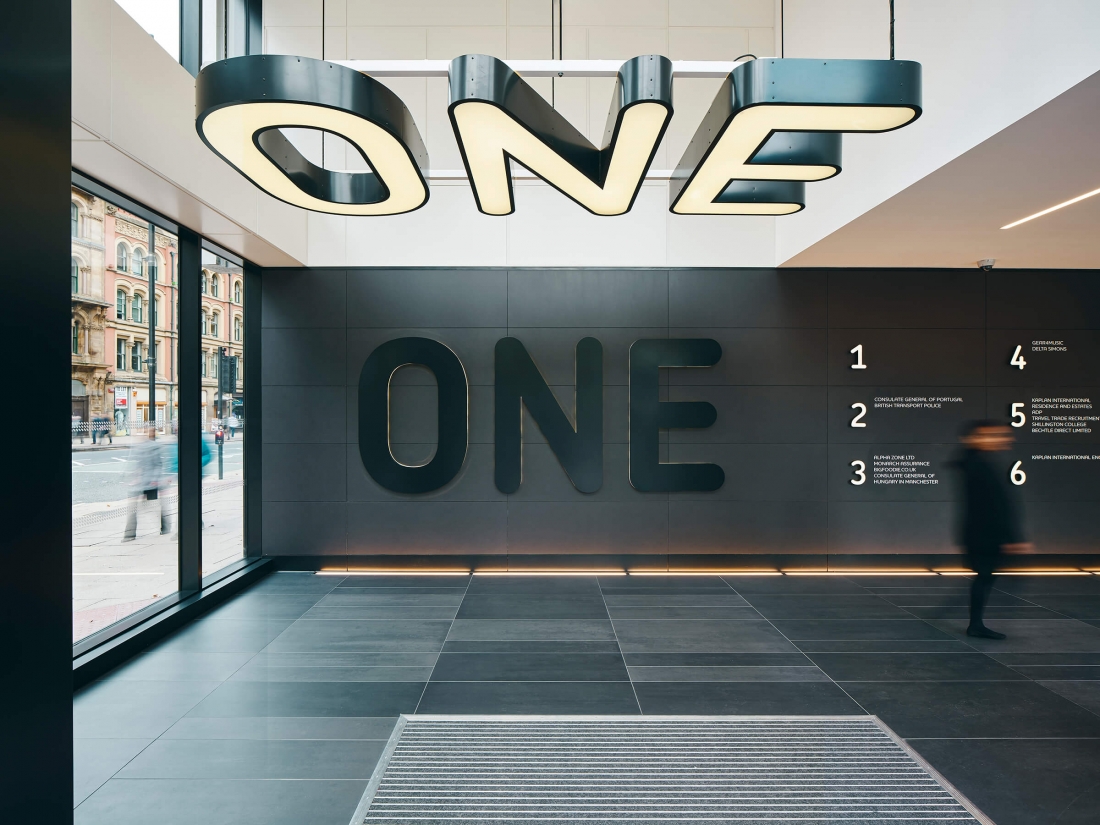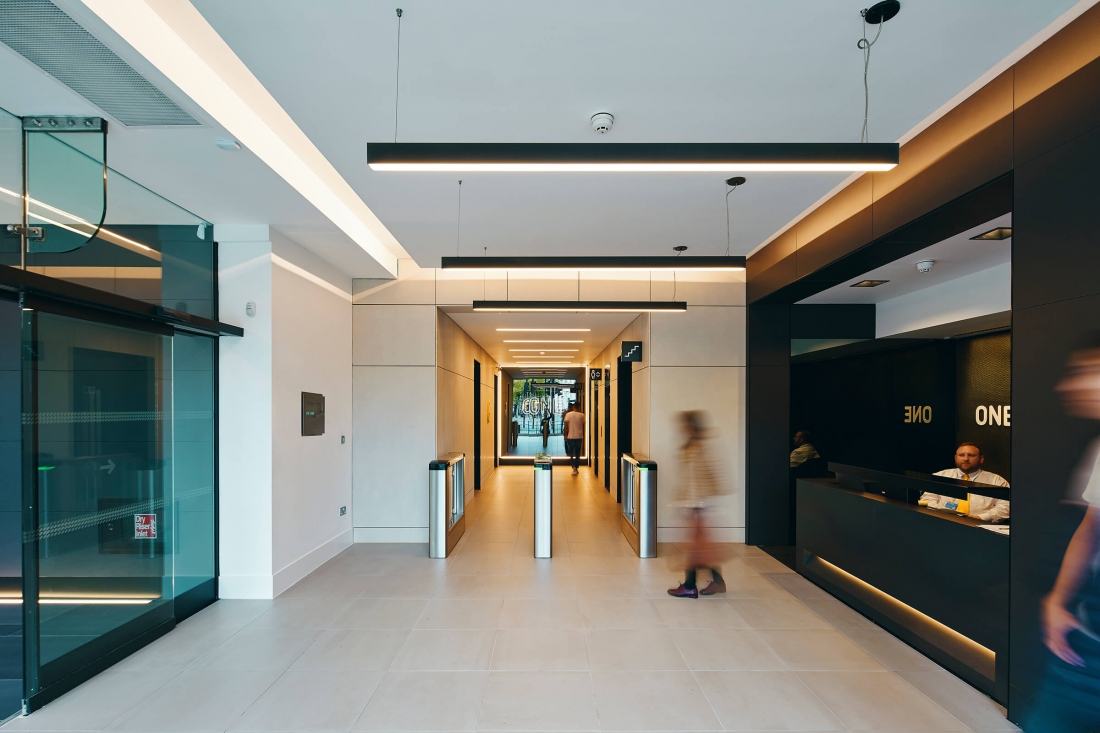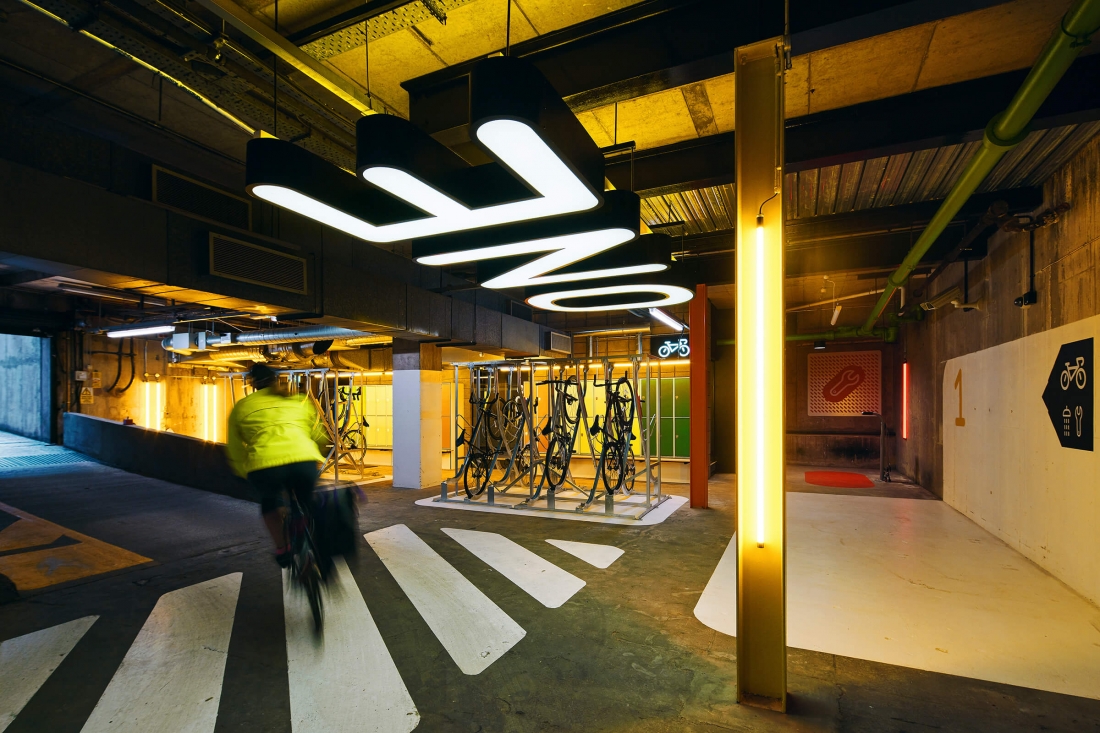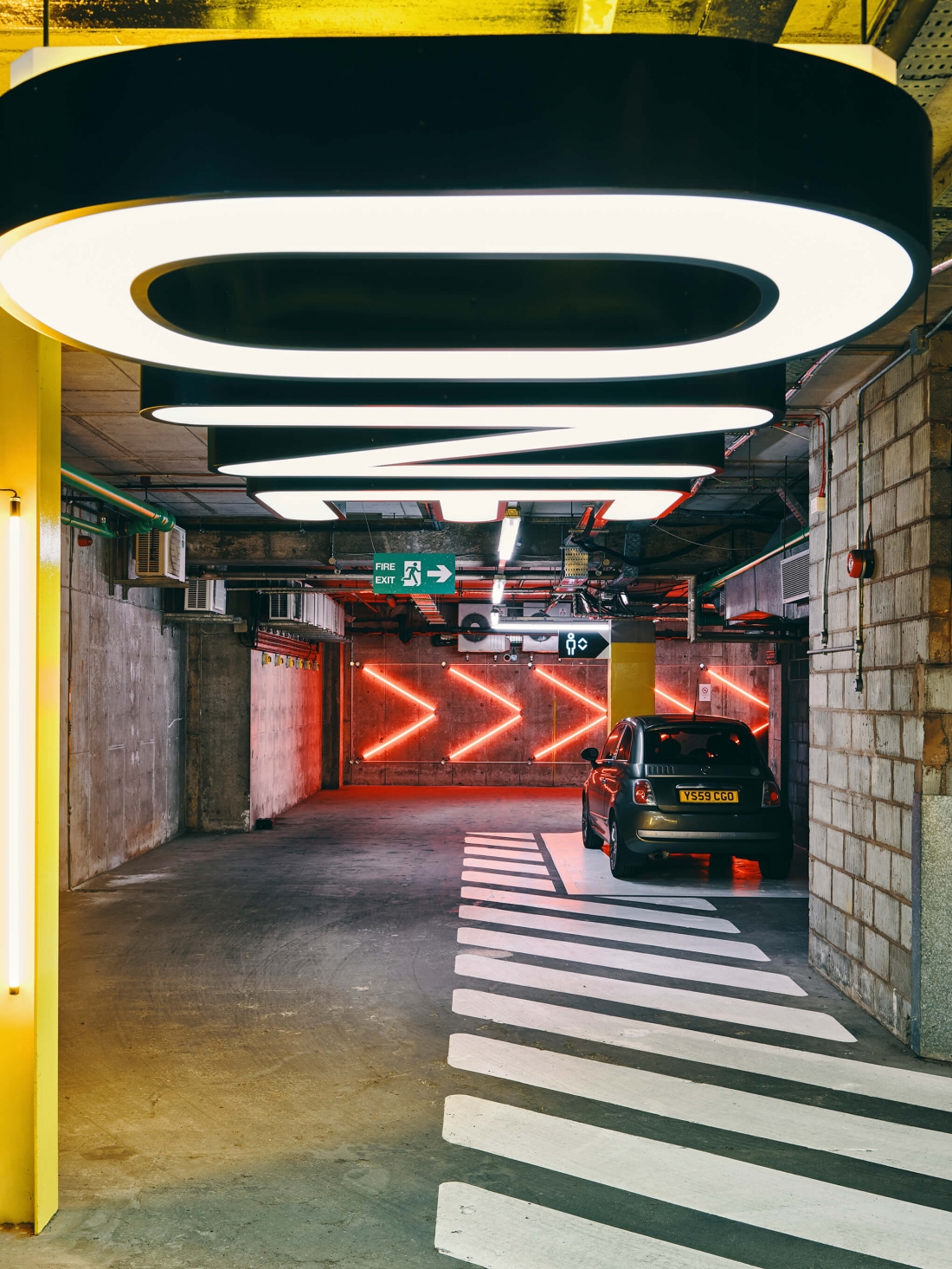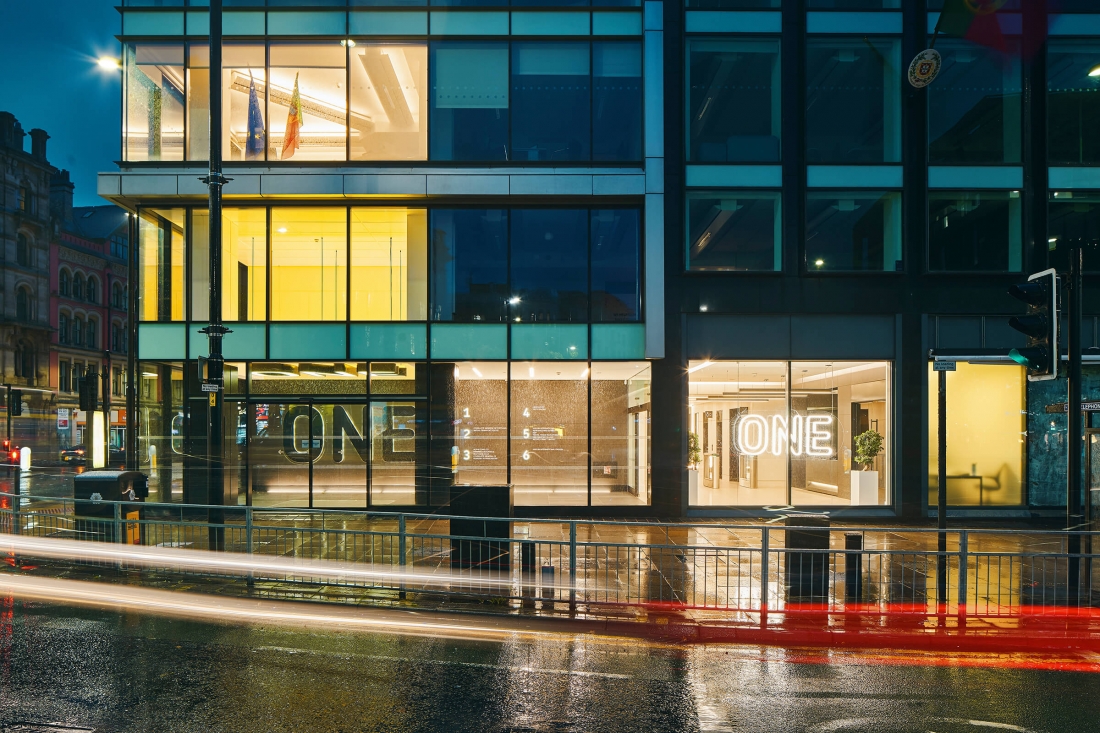 The practices' signature style, if you will, appears very bold. And confident. As a result, the spaces you create are very vibrant and inspiring. What drives you creatively? And do you ever set out to make statement design?
"We don't go out there to make statement design, at all. In fact, I'm almost quite horrified if someone perceives our work in this way. Because what it implies is that you're trying to create something that's eye-catching for the sake of it. I'm much less interested in what things look like, and much more interested in how it makes people feel and what it does for the business it's for. While also making sure we reduce our impact on the planet as much as possible. The recent reports show that we all need to take this much more seriously.
"In terms of what drives us creatively, we try to create individual identities. We don't have a signature style, but I'd say we have a signature approach. Which is philosophical; about people, the planet and building optimisation - linked to our 10 principles of good design. It's also thinking, "what's going to make this different in the market?" So, if we're doing a Cat A fit-out of a building, we'll see what else is around and establish how we can make our project identifiably different and that it feels part of a location, a context and its surrounding architecture. Then we just try and make it as strong as possible. Nobody likes boring people. And equally, no one likes people that shout. Of course, we want our projects to look good, and powerful, but we also want people to really see why they've been designed the way they have. It's a balance.
"To look at a couple of examples of how we apply our ethos to individual projects, we're currently working with two schools: one is a fee-paying boarding school – the 'Champions League' of schools, if you will. It's extremely high level. And they employ the very best interior designers and architects to create Stirling Prize shortlisted architecture that's been made to last decades. It's not short term, they've been going since 1585, they know they've got another 400 years ahead of them, so they're creating legacy. We're working on a project with them that's very underplayed; English, minimal, detail-driven, extremely confident and mature. But with asides of colour and fun, because the space is for 13/14-year-old lads.
"By contrast, another private school we're working with, specifically asked for a "Manchester, mad project", that didn't necessarily mirror its rural location but felt international. Zests of yellow, perforated metals, a sense of youthfulness. The resulting interiors couldn't be brighter. They are literally jumping. And the project stands up as the best sixth form centre in the UK."
You work to "10 principles of good design" – your practices' 10 commandments! Can you give us an overview?
"We don't really use it as a checking process, more just things that we believe in, and we decided that we would try to identify them and write them down.
"They range from innovation - this is very important - if you are not at least attempting to innovate then you are not thinking hard enough about the project - to being environmentally friendly. I think this will become one of the biggest factors in the future for good design. If you are not thinking environmentally, you are not creating because you are being too destructive. I find, currently, that we are driving this more than our clients due to budget reasons.
"I think environmentally, if we can use space in a smarter way, and optimise it for more people, longer term, that, in its own right, is an environmentally strong approach to design."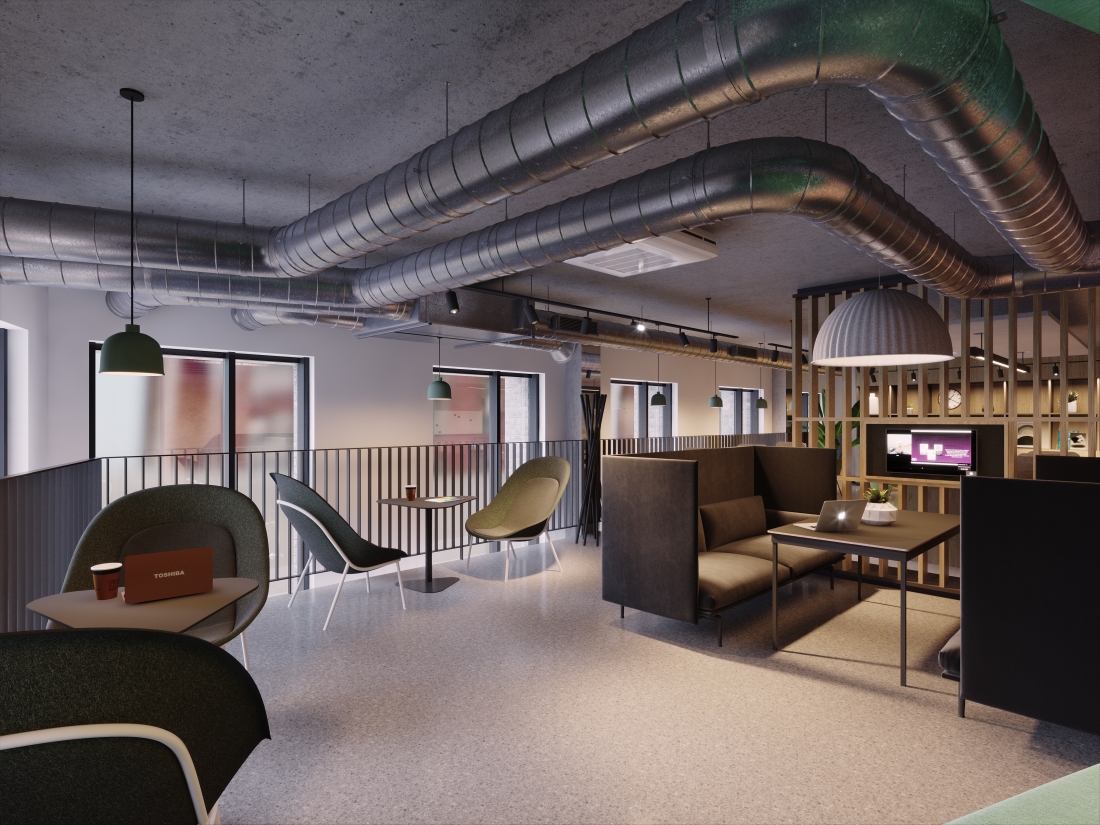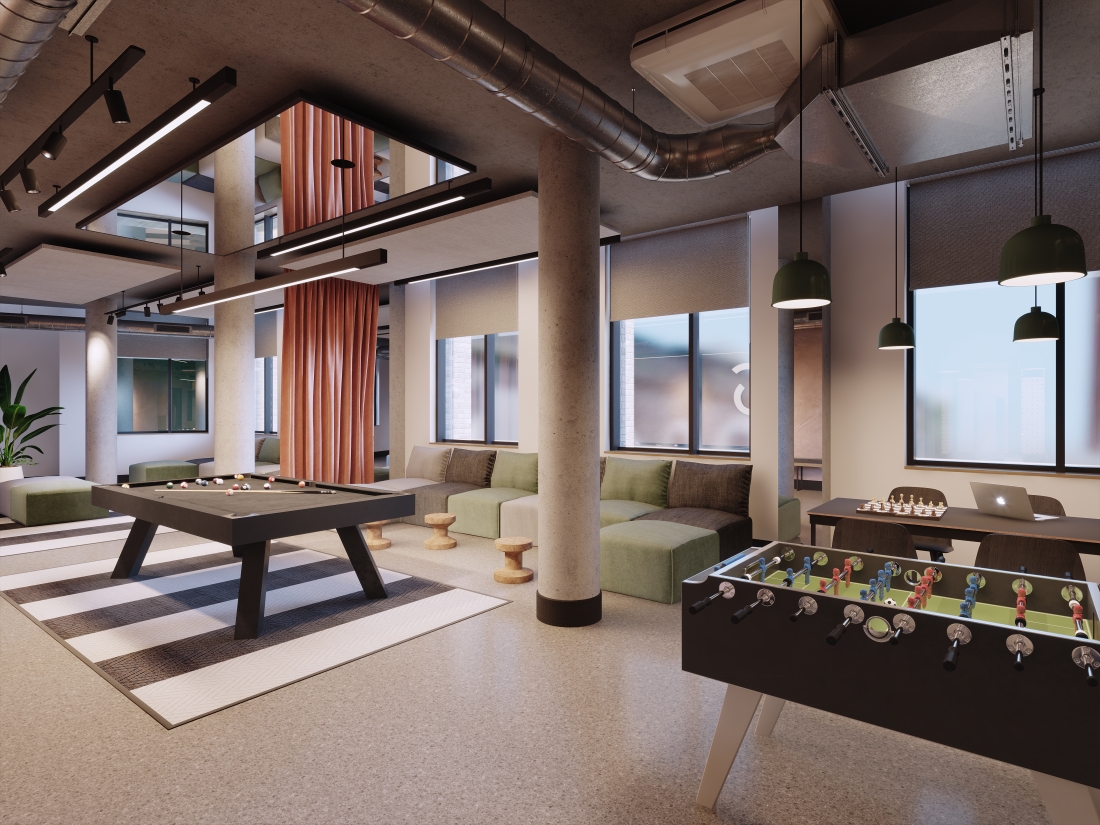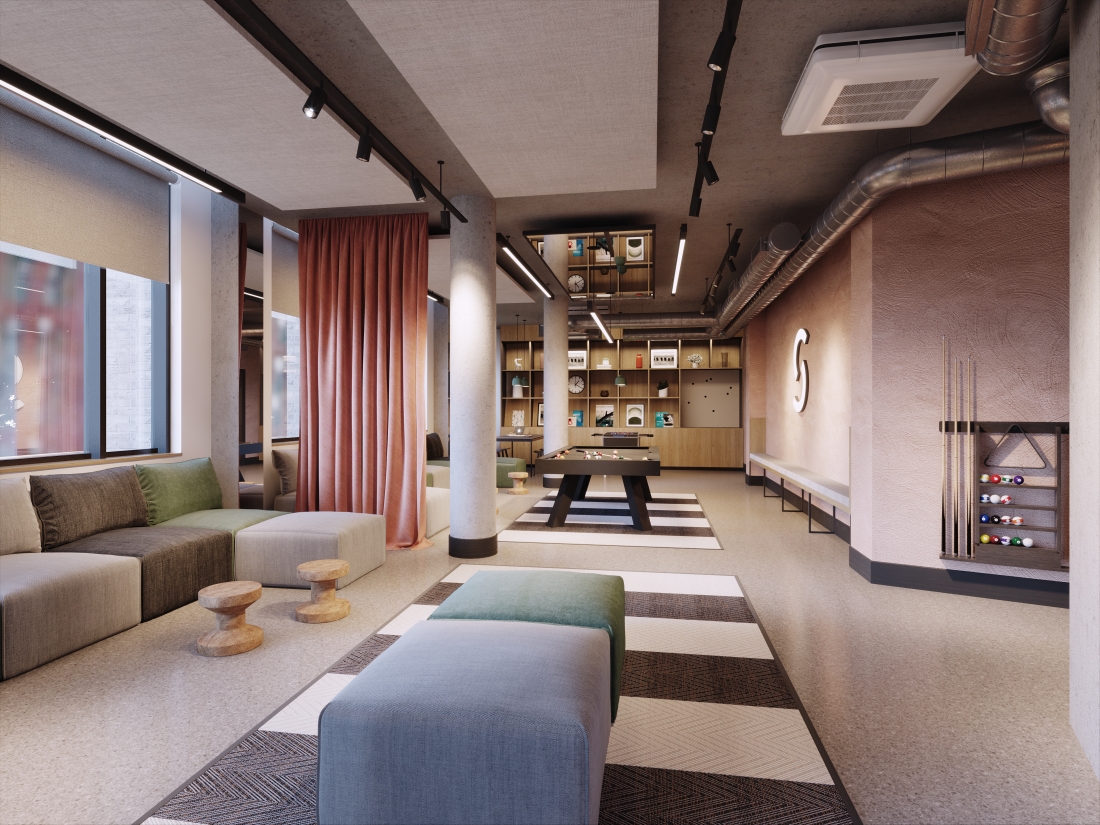 One of the areas you specialise in is build-to-rent - a sector steeply on the rise. How do you go about designing for these types of schemes?

"When you're fitting out an amenities space, for build-to-rent, what you're doing is guaranteeing a rental income.
"While the build-to-rent market is very hot right now, you just don't know what the market will be like 3 or 4 years down the line. It might be that inflation is super high, no-one is moving in the market and you're up against many other competing buildings, which isn't the time to spend money to try to upgrade the building, you should invest that money now.
"You have to create something that is smart and unique, that will identify it as being better that the competitors.
"I designed the Abito apartments in Salford back when I was head of design at BDP. The client thought the market was ready for a micro-flat, where executives could come and stay during the week and then go back home to the suburbs at weekends. Crash pads, if you like.
"I thought it would be a better idea to create something that is really, really small and compact but has a lot of space in it through being cleverly designed, while being somewhere owners could call home.
"So, I designed a pencil thin flat at 3.5 metres by 10 metres that could all be stacked up on top of one another. Then I made a list of all possible services that are needed in an apartment and had it all built into one pod in a factory before being taken on-site to be installed. Through doing this, among a few other design tweaks, we were able to generate 70% of usable space in these tiny apartments, which was unheard of. It's things like this that truly create something unique to the market."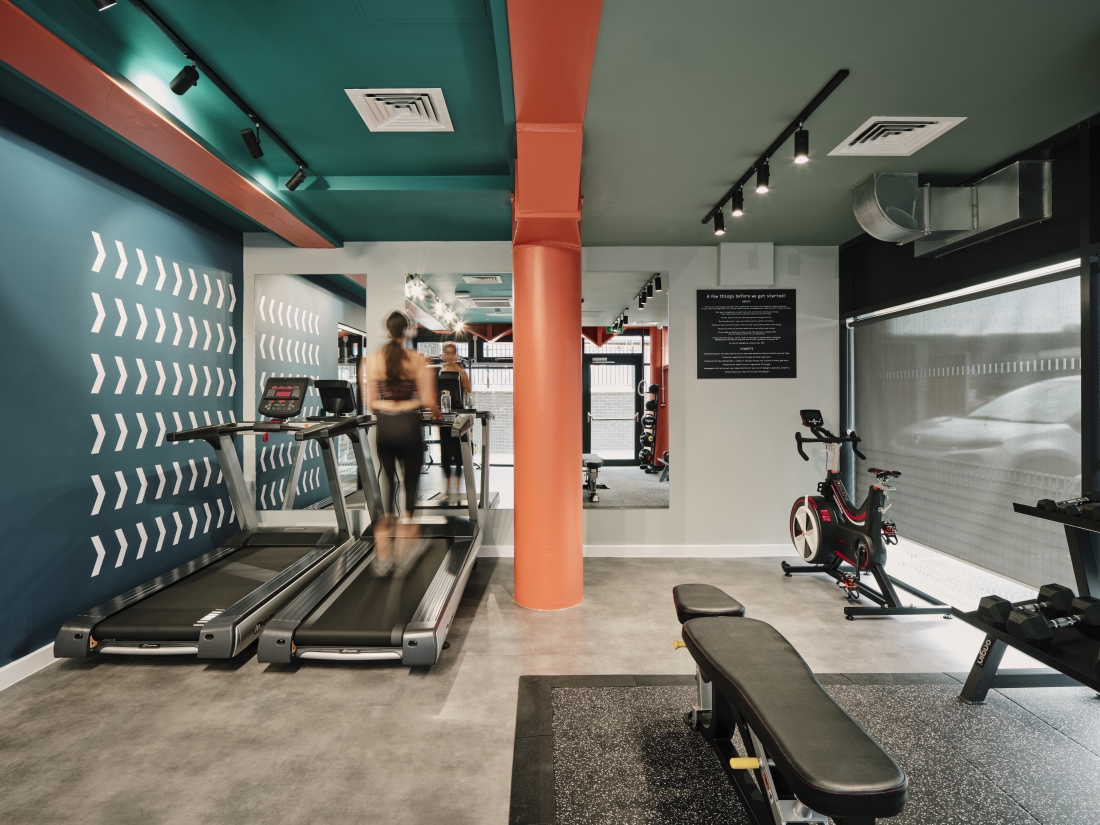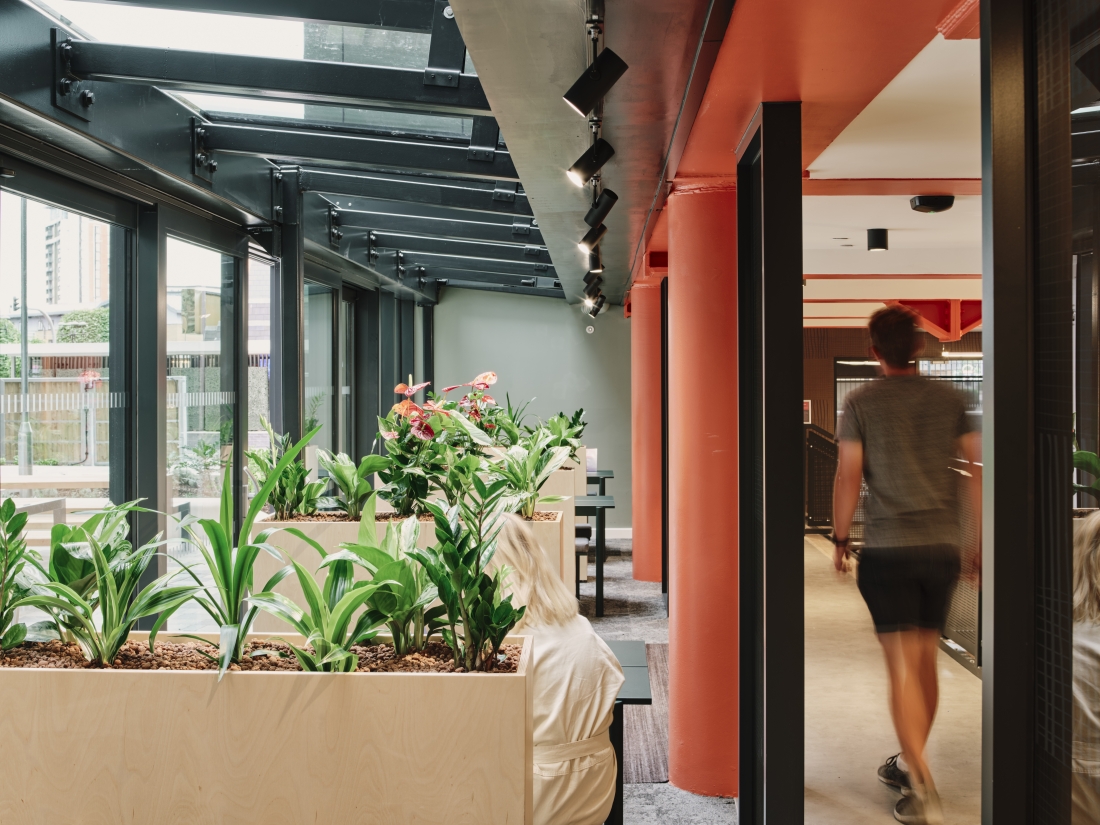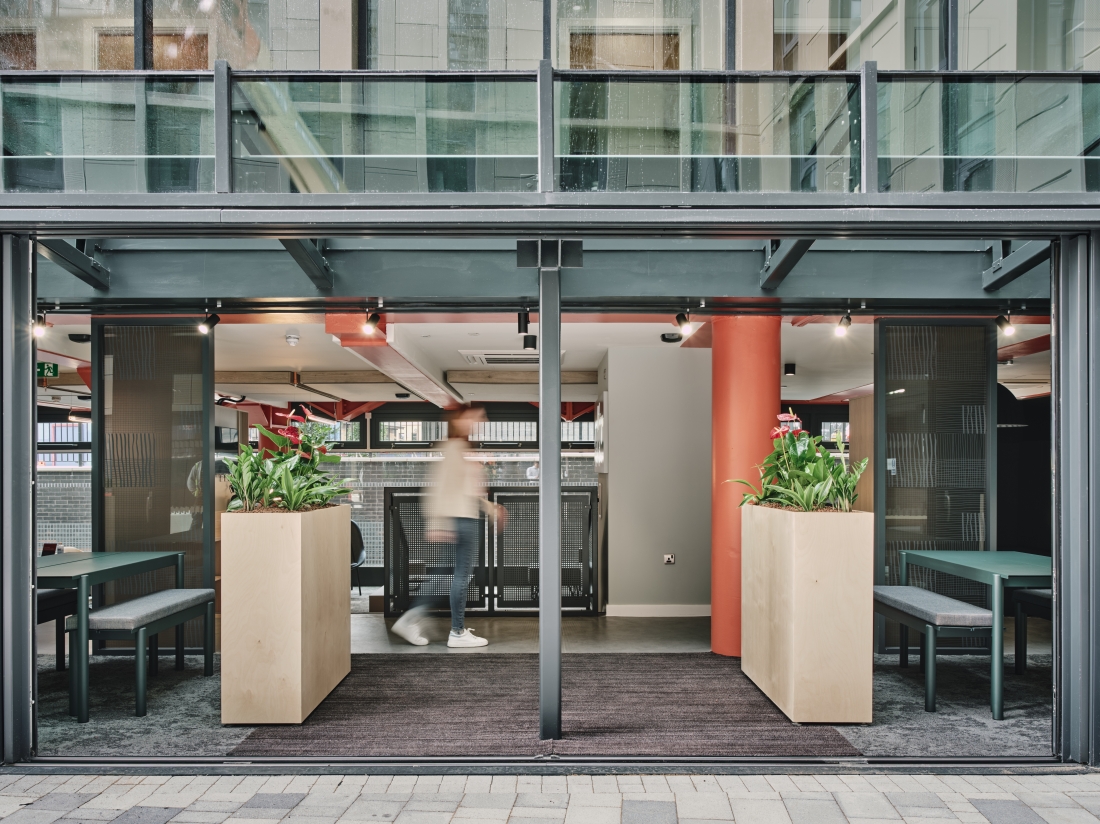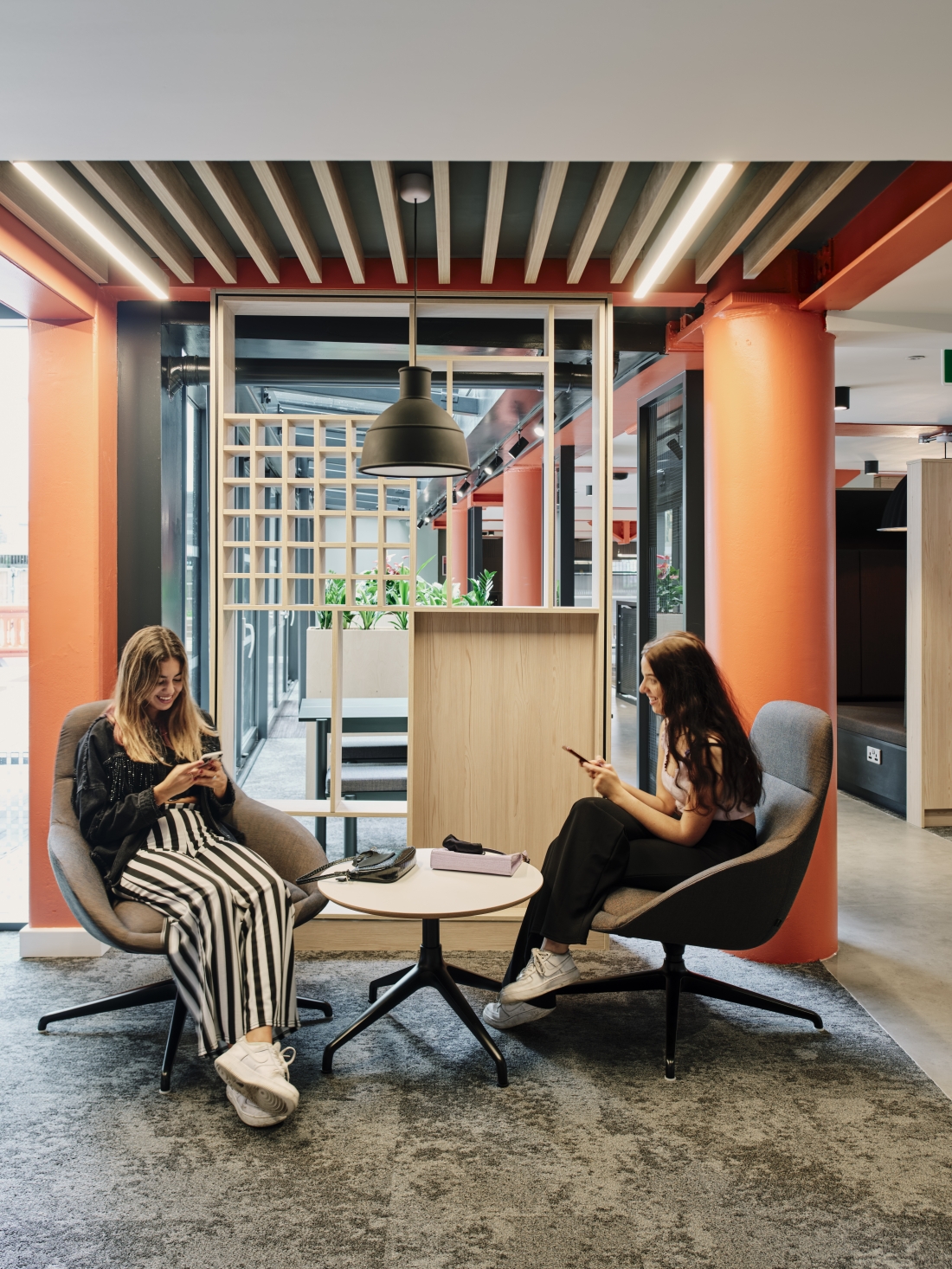 As well as architecture and interior design, you also work in partnership with makers to produce your own furniture, recently developing a modular furniture collection for This Is Fresh Life. Tell us more. 

"We are currently designing a co-living space where, because of the land constraints and various other things, the apartments inside are not uniform - as the developers were trying to get the most out of every little space they could. As a result of this you end up with some really inefficient spaces inside.
"So, we had to design furniture that is standard, but will fit into all these different spaces. Because we have complete control over the design, when we get to the apartments at the higher part of the building, where the roof cuts across, we have the ability to reduce the height of certain elements of the furniture to fit perfectly.
"When our client opens another co living space, they can use the modular furniture to adapt to each apartment's unique needs. Again, this ties back to our ethos of maximising space, and making it really useful."
How important is materiality in your work? And do you have a favourite material to work with?
"There are some really great sustainable materials at the moment, but, right now they come at a cost, which can be an issue.
"I'm not sure I really have a favourite, though I do like polished metals, and mirrors are always good at making spaces appear larger. Generally, I try to use the least volume of materials possible, as I absolutely hate waste."
What are you currently working on?
 And what's next?
"We have the aforementioned schools. Some student accommodation in Leicester. There are two student accommodation projects in Edinburgh. A build-to-rent scheme in Liverpool. A lighting showroom in the Northern Quarter of Manchester, which is really interesting. An 800 bedroom mega-building on the South Bank for London School of Economics. In short, we have a lot of good work on the go at the moment!"