Jonathan Saunders' new collection with The Rug Company explores the perception of colour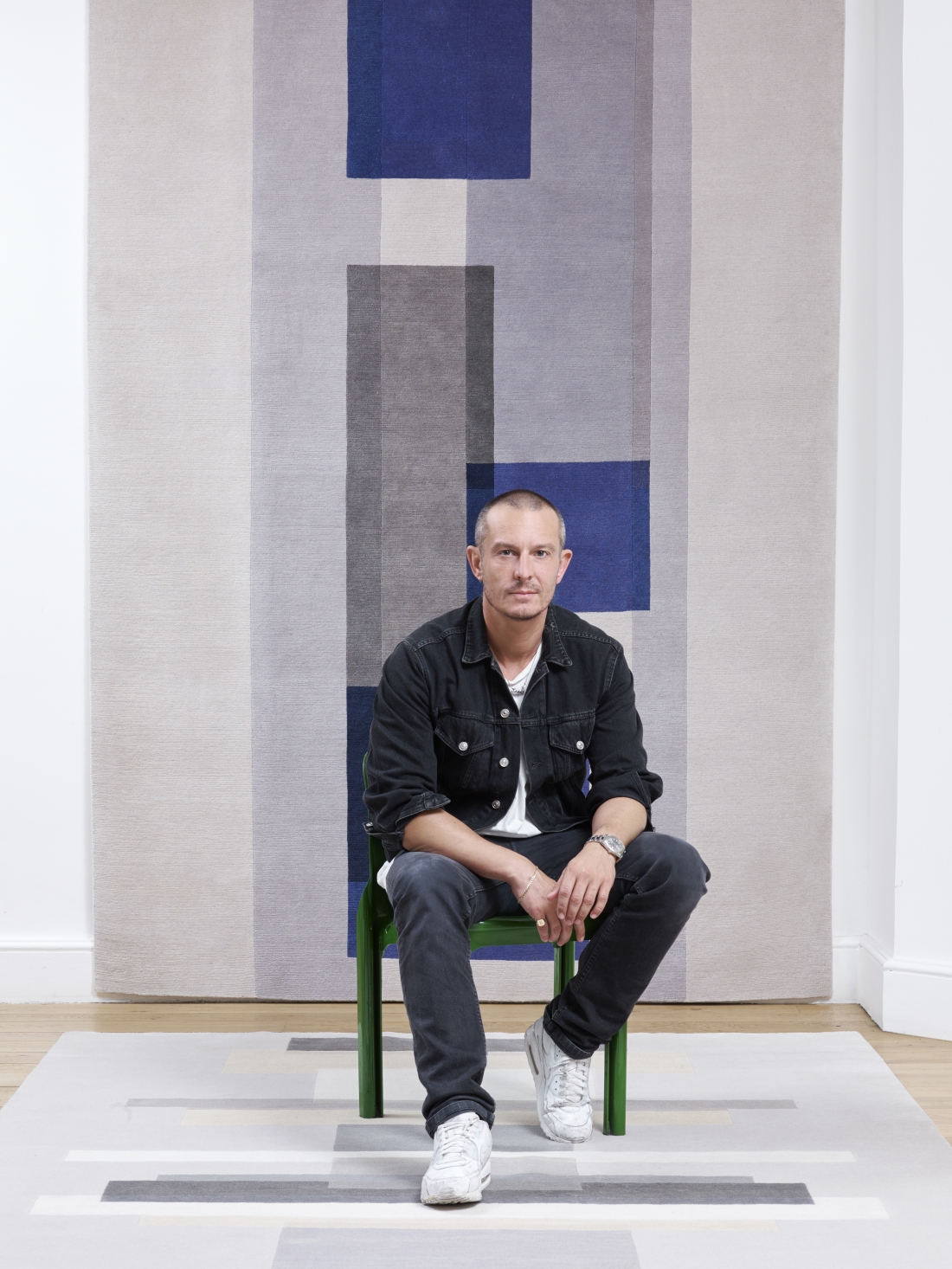 Celebrated fashion designer Jonathan Saunders, renowned for his innovative use of print, pattern and colour, has collaborated with The Rug Company for their second collection of handmade rugs. Incorporating eight new designs, including four runners, the range represents an exploration of the perception of colour.
Saunders has been looking closely at translucency and light and how new colours can be created through this process, working with transparent layers of glass and resin to create the composition of the final designs. A signature bright modernist palette has evolved for this new collection with the unexpected addition of neutral tones of bone, clay and silver.
Launching during London Design Festival, the designs will be showcased at The Rug Company's King's Road showroom in a playful, interactive installation celebrating Saunder's use of colour and form. Spanning two floors of the space, the installation will invite you to interact with the designs and explore the effects of intersecting colour and light.
Combining a series of deceptively simple square and rectangular forms in different shades of grey, Clark is an abstract interpretation of a tower. The monochrome mix is perfectly balanced so that the structure of the composition is clearly perceived. The subtle greyscale achieved is a remarkable feat by The Rug Company's dye master, with light neutrals being the hardest colours to match.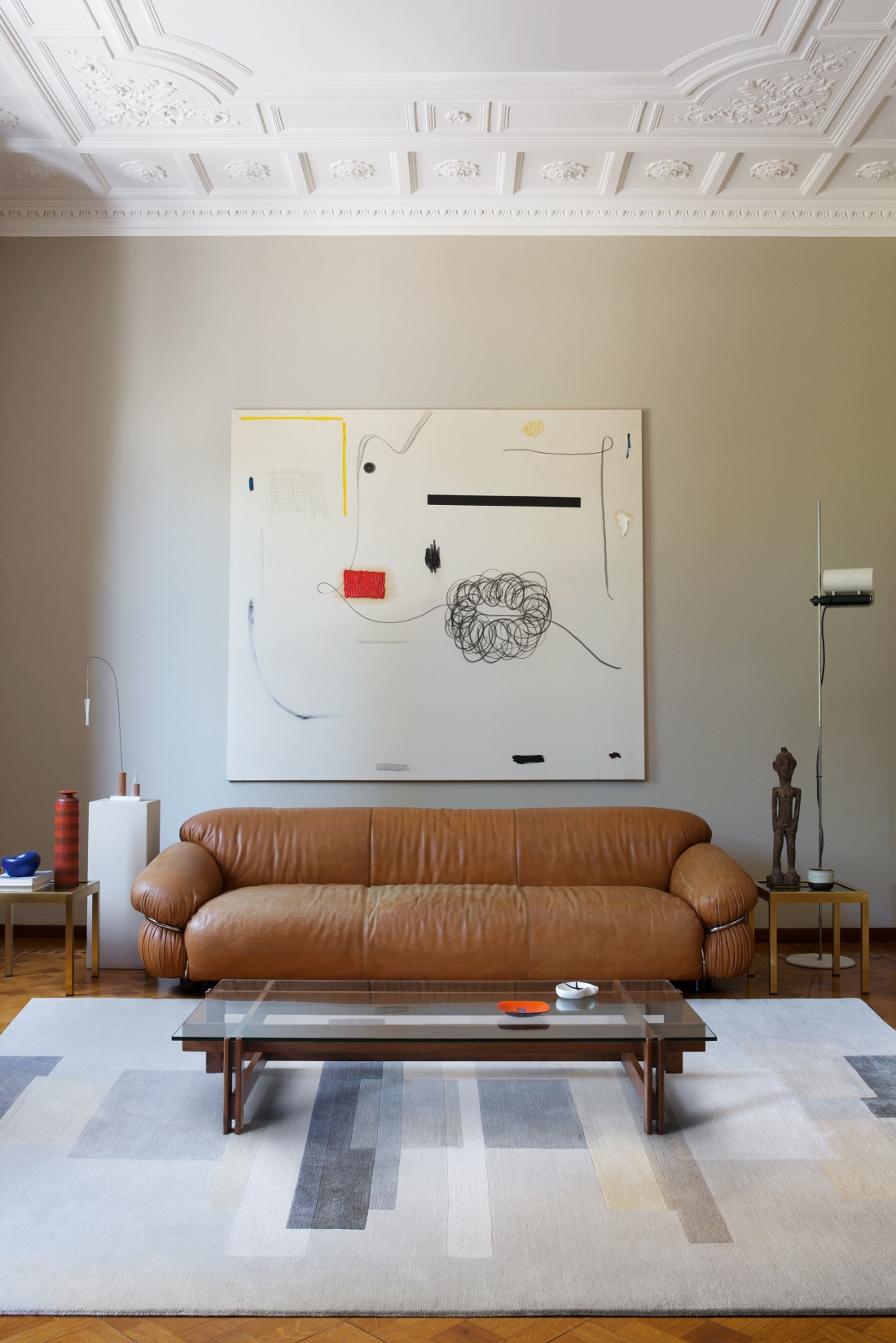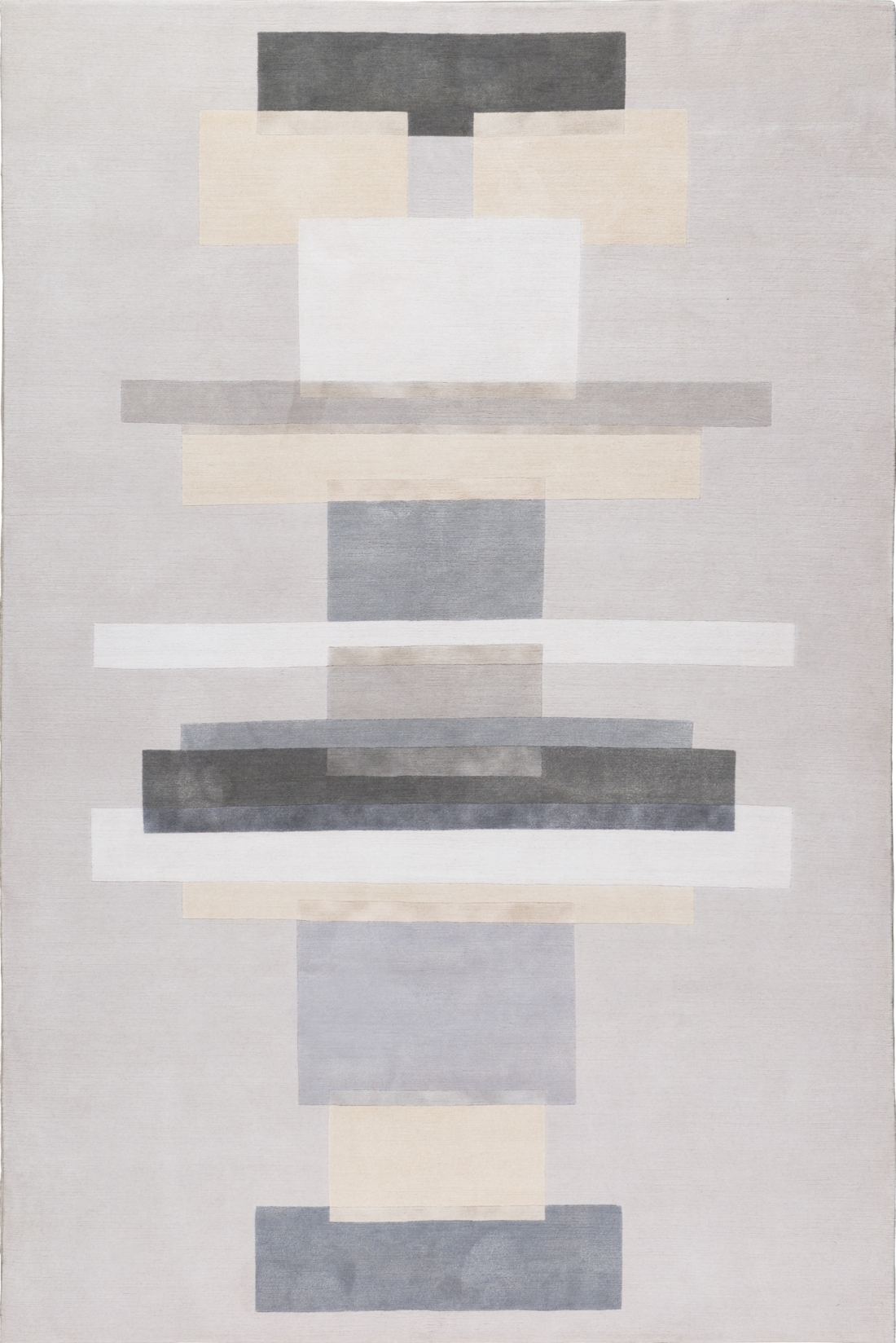 Witton's composition consists of planes of solid colours which overlap to create new tones and play with the illusion of perception. The design is available in grey with a shock of cerulean, as well as a kaleidoscope palette of lemon yellow, intense orange, burnt ochre, turquoise and candy pink.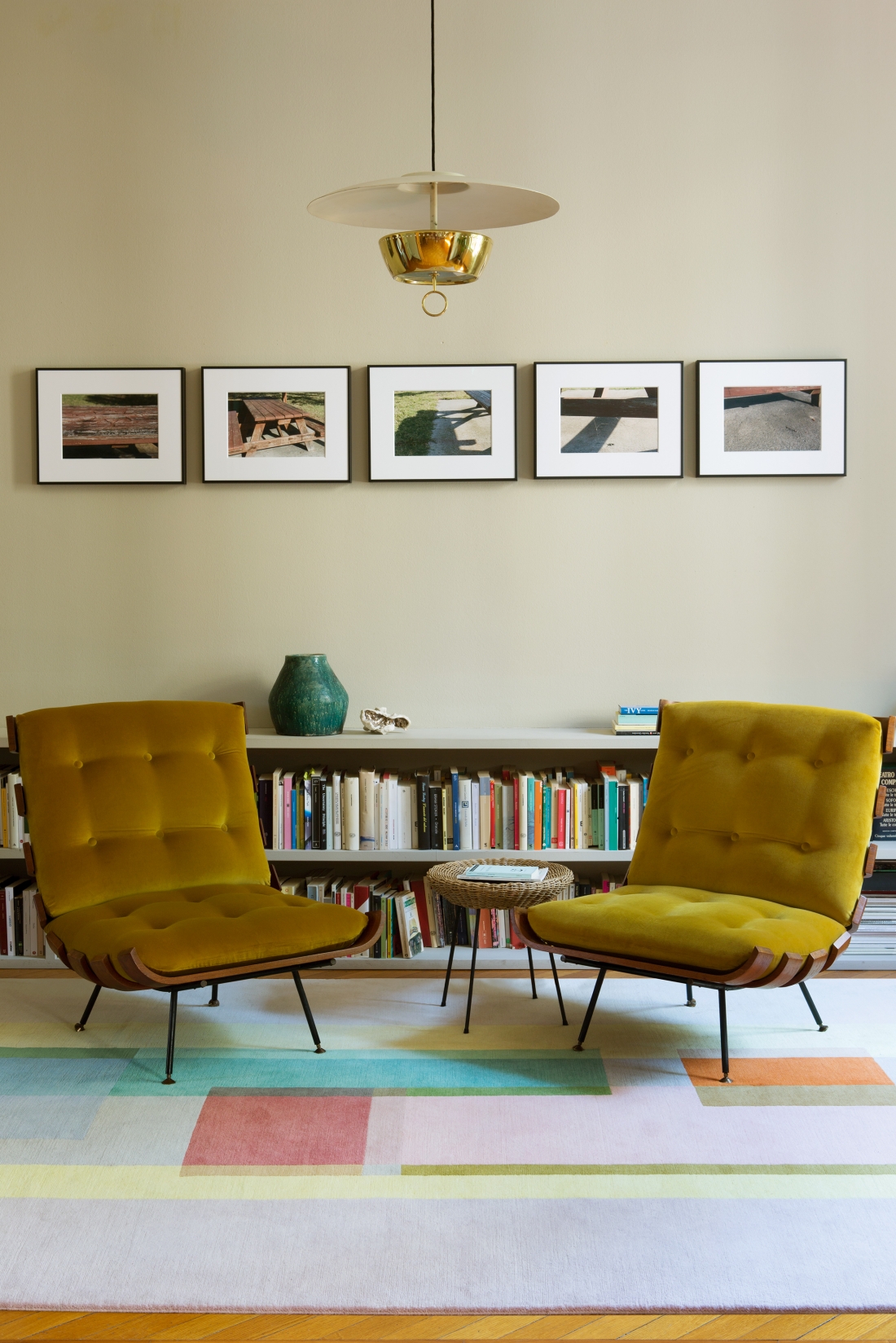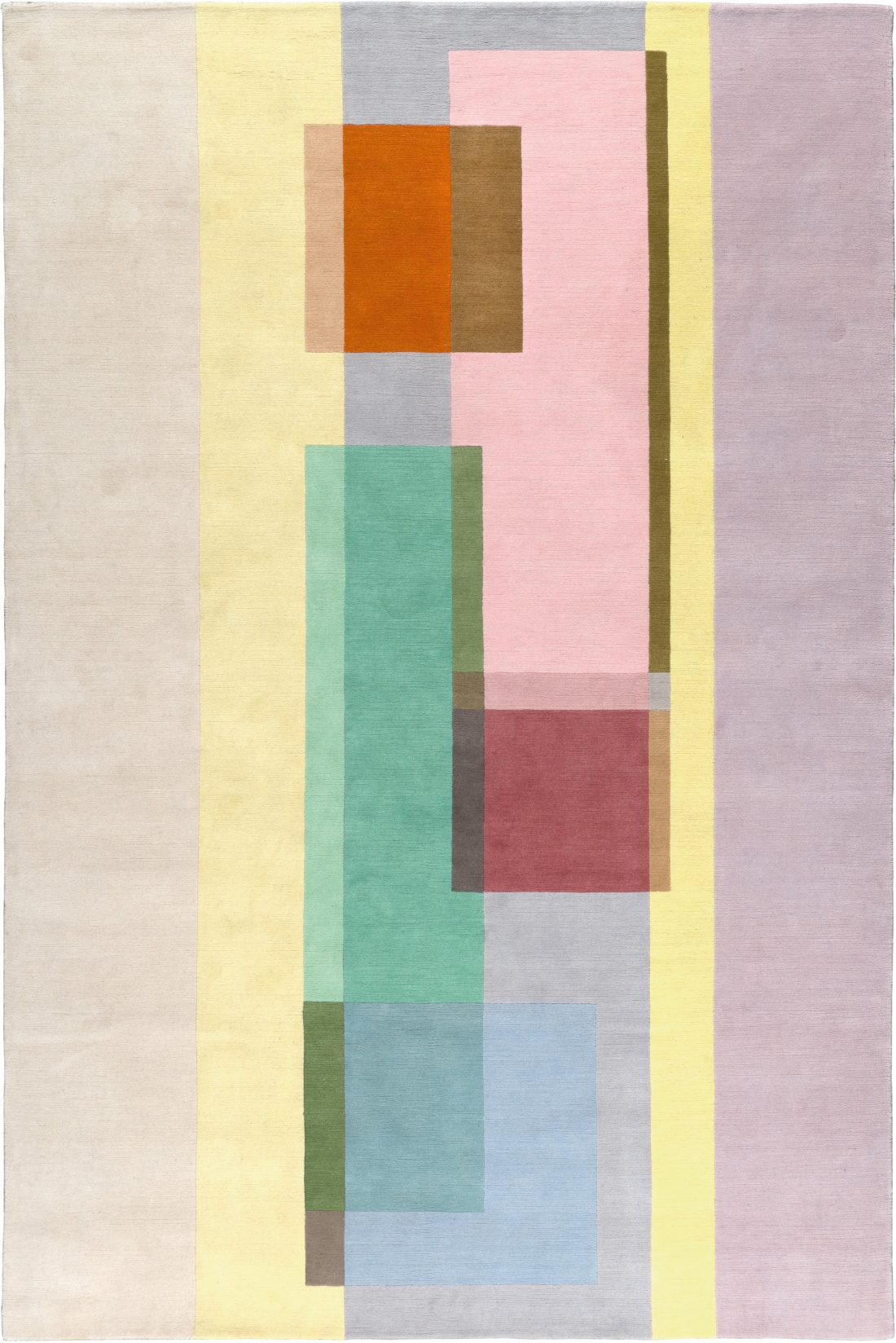 Helio and Lewitt use patterns which evoke the process of weaving fabric, a classic starting point for Saunders, with bands which are interwoven instead of overlaid, crisscrossing over each other, to give the appearance of weaving. Each runner is available in a bright and a monochrome palette, allowing the viewer to focus on the careful composition of each design and the effect of colour on its appearance.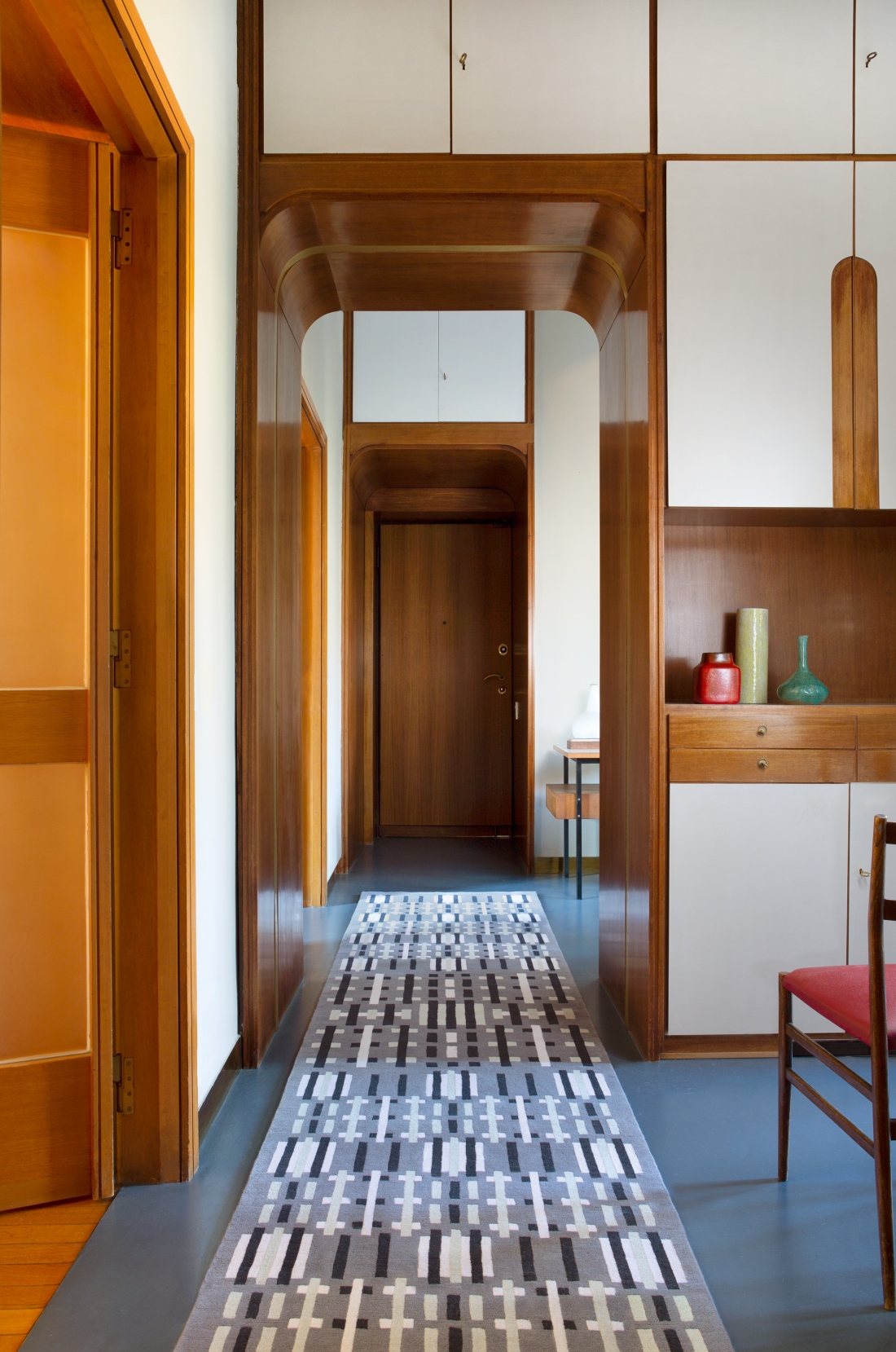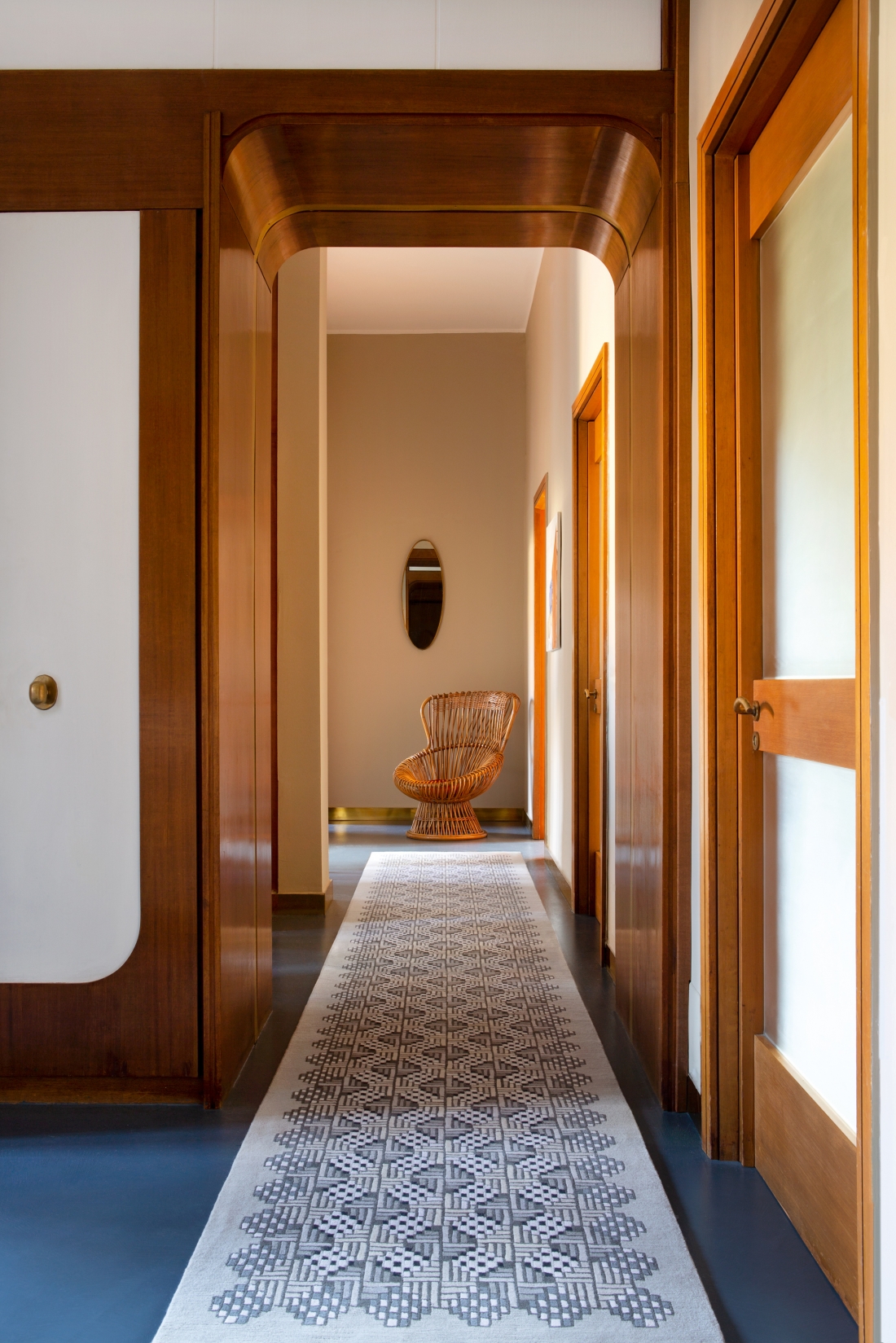 Herringbone Neutral, meanwhile, is a graphic transformation of the weaving technique, combining a neutral colour palette of cream and silver silk and wool yarns. The tones represent a departure from the bright colours which have become synonymous with Saunders' designs, meaning that the focus has now become depth.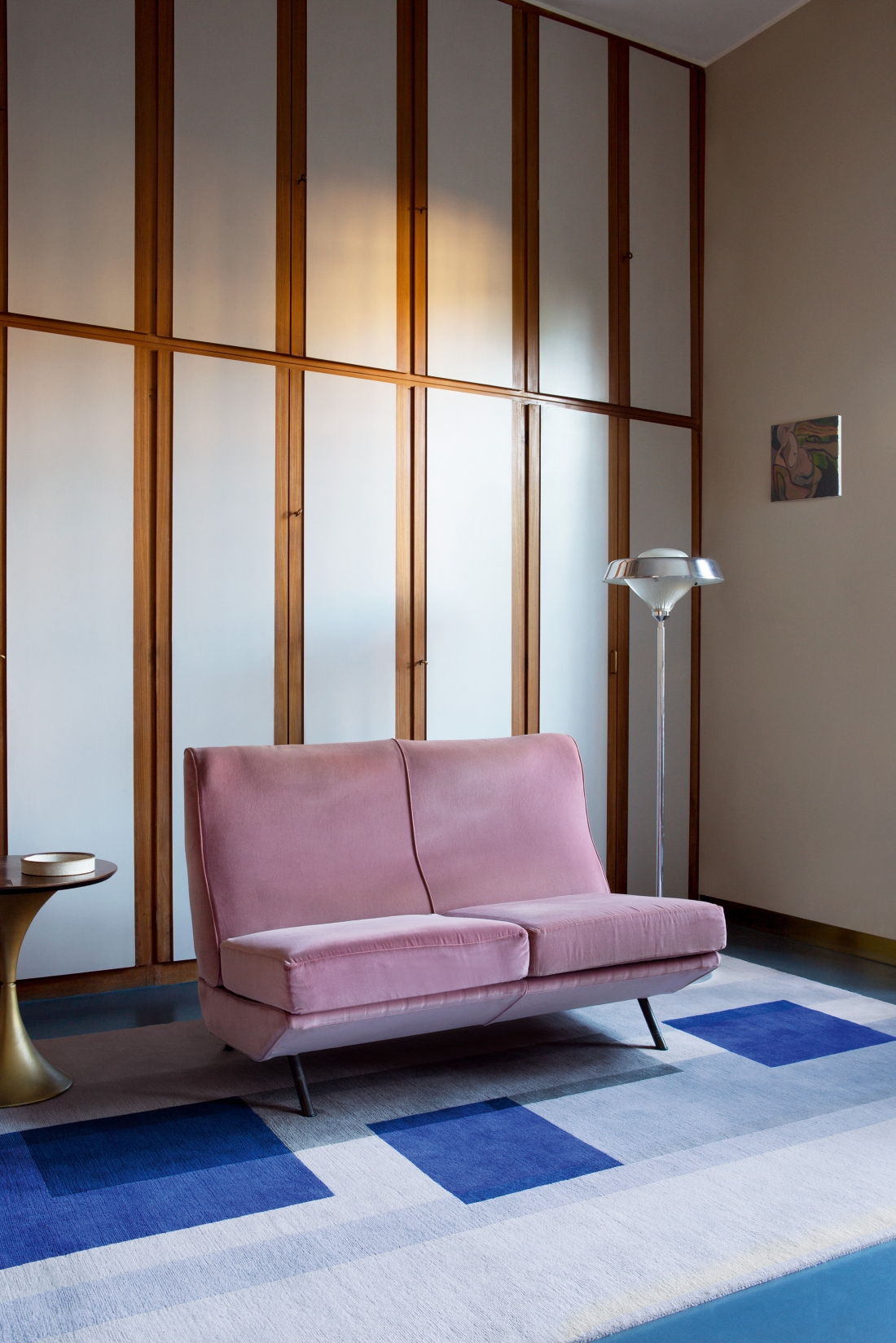 Each design is handcrafted by The Rug Company's weavers in Kathmandu, using fine Tibetan wool and silk. The new collection is available exclusively from The Rug Company showrooms and online from Autumn 2018.