Karv One creates new concept for Symbiotic Island book shop.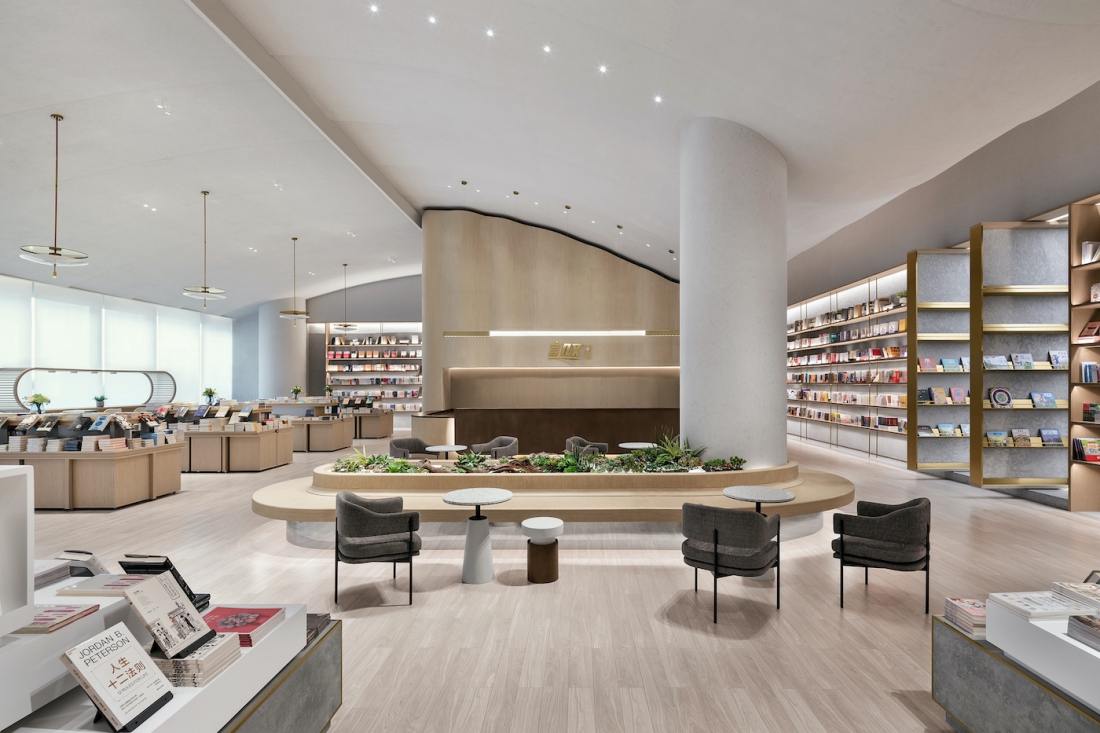 Design practice Karv One recently joined forces with Yan Ji You in the creation of a new generation bookstore.
Karv One adapts each and every project with the city landscape in mind. In the case of Symbiotic Island, the team were inspired by the Chinese city of Qingdao both in terms of its skyscrapers and the natural environment that surrounds them.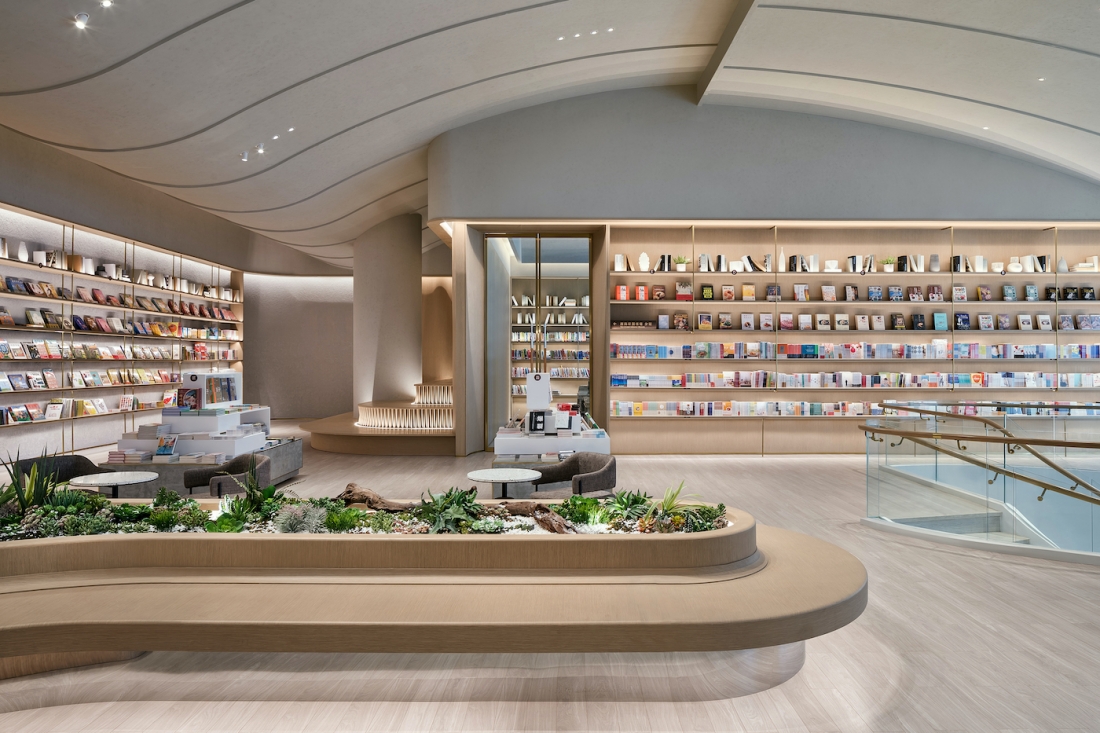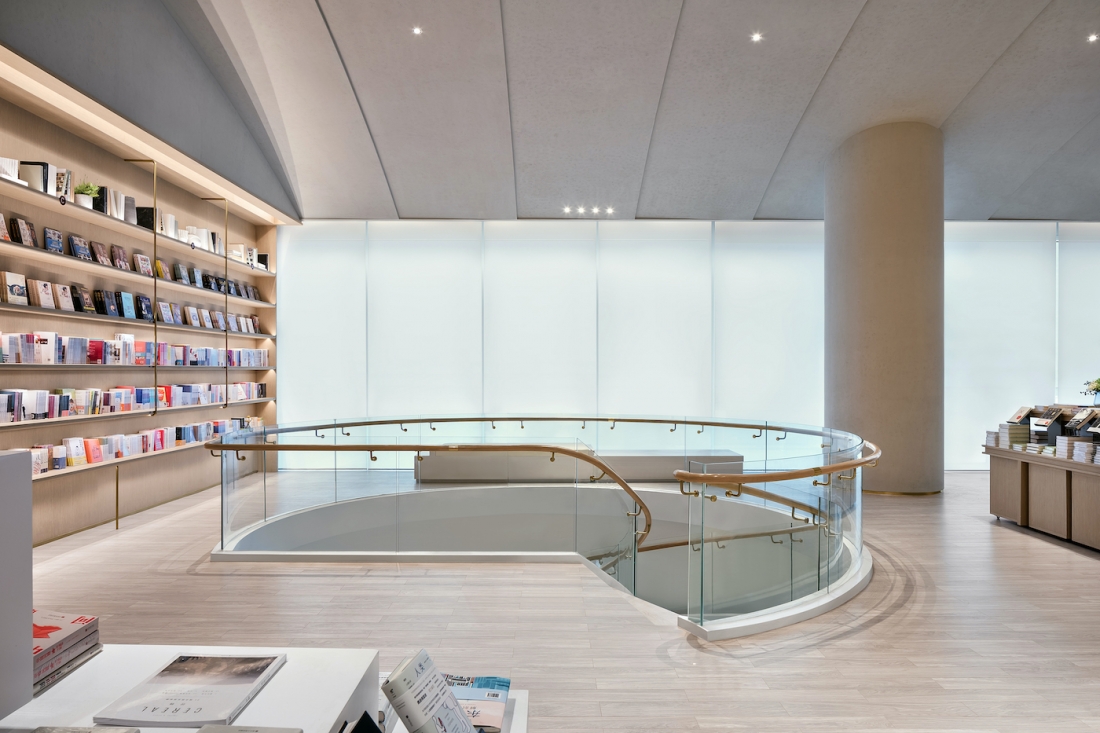 The design takes full advantage of the height of the space. The contour of the double-height ceiling resembles the outline of a mountain range, and this, alongside the narrow floor-to-ceiling windows and the natural lighting are the true highlights of the interior. Individual areas are assigned to different themes to make the visitor experience nice and straight forward.
"As you walk inside, you can feel the harmony and diversity of life. Harmony and symbiosis are achieved between people and people, people and nature, and commerce and culture here as if this is a lone island in the city. In addition, the themed experience allows visitors to appreciate the philosophy and charm of the brand."
All images courtesy of Karv One