Kirsty Thomas of Tom Pigeon on Clerkenwell, collaboration and her love of Modernist design.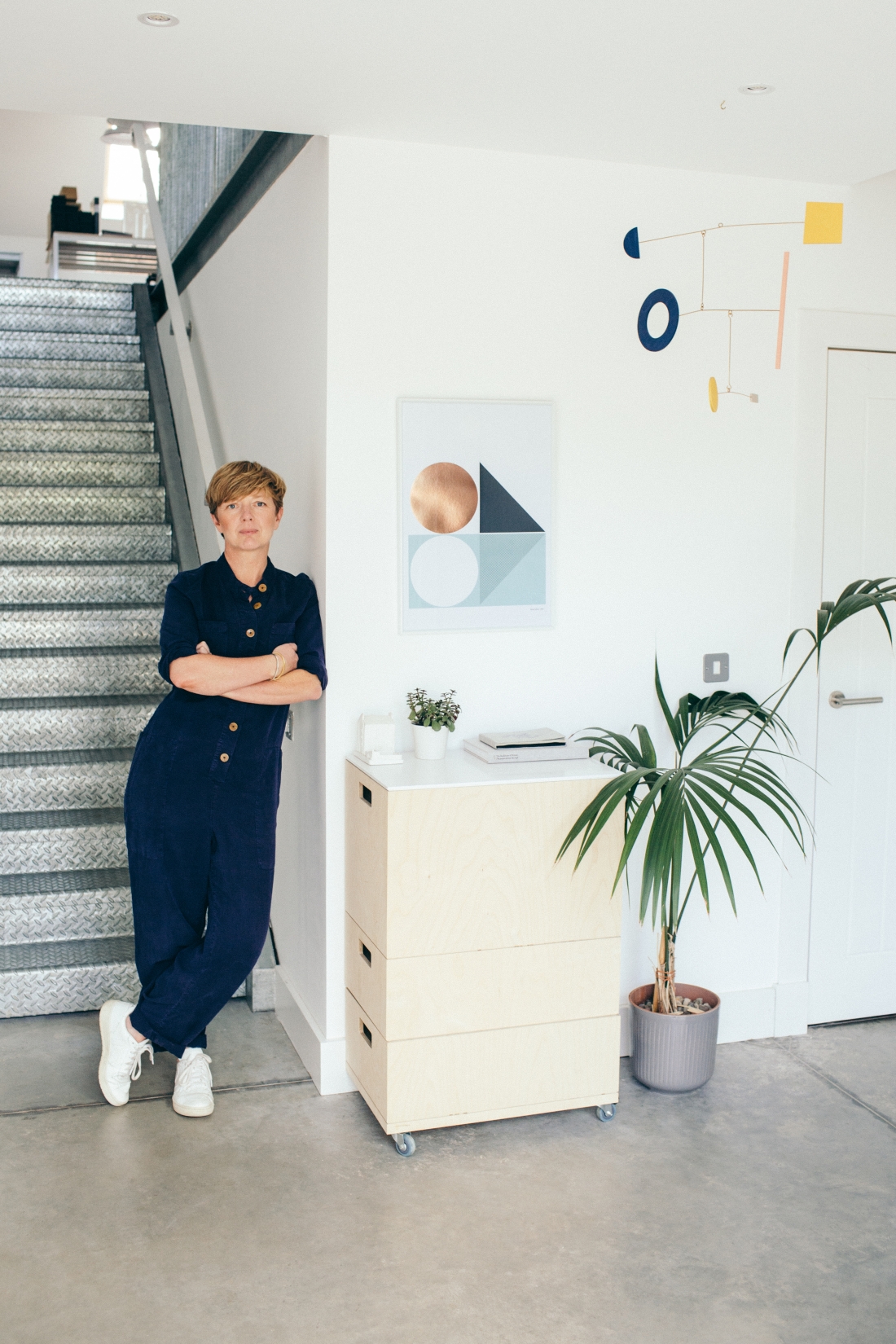 Kirsty Thomas is the brainchild of Tom Pigeon, a British design studio founded in 2014. Since then, the brand has gone from strength-to-strength, counting esteemed institutions such as V&A, Barbican and the Tate Modern amongst its impressive client roster.
For the past couple of months, Kirsty has been busy working on a limited edition collection of chairs and stools in collaboration with British furniture manufacturer, Roger Lewis – the results of which will be unveiled at Clerkenwell Design Week (Stand DF12 in Design Fields.
As the event fast approaches, we asked Kirsty to share some insight into her creative vision and process for the project.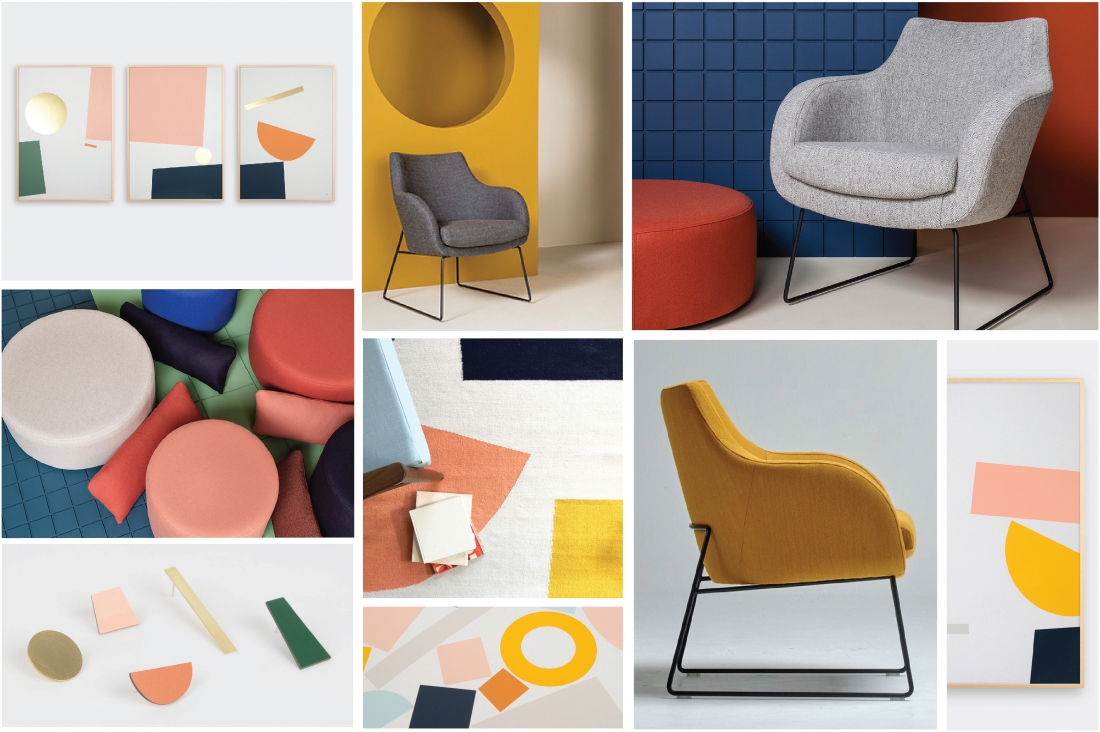 How did Tom Pigeon come to be?
"Tom Pigeon was established in 2014 by myself and my husband Pete. It was an extension of my previous creative practice but with more design-led values and a stronger graphic feel.
"We wanted to create a wide range of objects and pieces that we would want to live with ourselves; pieces that are simple but have a feeling of playfulness and joy. In 2017, I took over the running of Tom Pigeon but our initial ethics and approach remain."
How did the collaboration between Tom Pigeon and Roger Lewis come about?
"Managing Director Marc Richard approached me to suggest a collaboration. I believe Marc is a personal fan and that some Tom Pigeon prints also hang on the walls at Roger Lewis. I think we have very similar approaches to colour, simplicity and craftsmanship."
Both Roger Lewis and Tom Pigeon take inspiration from Scandinavian style, did this drive the creative concept behind the special-edition designs?
"This Scandinavian approach drives all of my work to some degree but wasn't the starting point for this project. We were interested to look at the origins of the Sintra range of chairs and its geographical references, so Portugal was our starting point."
Who or what inspires you?
"I find inspiration everywhere, from the beaches where we live in Scotland to Brutalist architecture and Modernist painting. In terms of my working life, I love the approach of Charles and Ray Eames who truly were multidisciplinary designers that weren't afraid to mix serious social projects with fun and playful work."
Has terrazzo always inspired you?
"Terrazzo is a beautiful surface – I love the randomness of it but also its association with Mediterranean holidays and mid-century architecture. There is something very interesting about trying to explore the feel of terrazzo, but using a new palette and a series of shapes that relate back to the cutting patterns of the Sintra upholstery."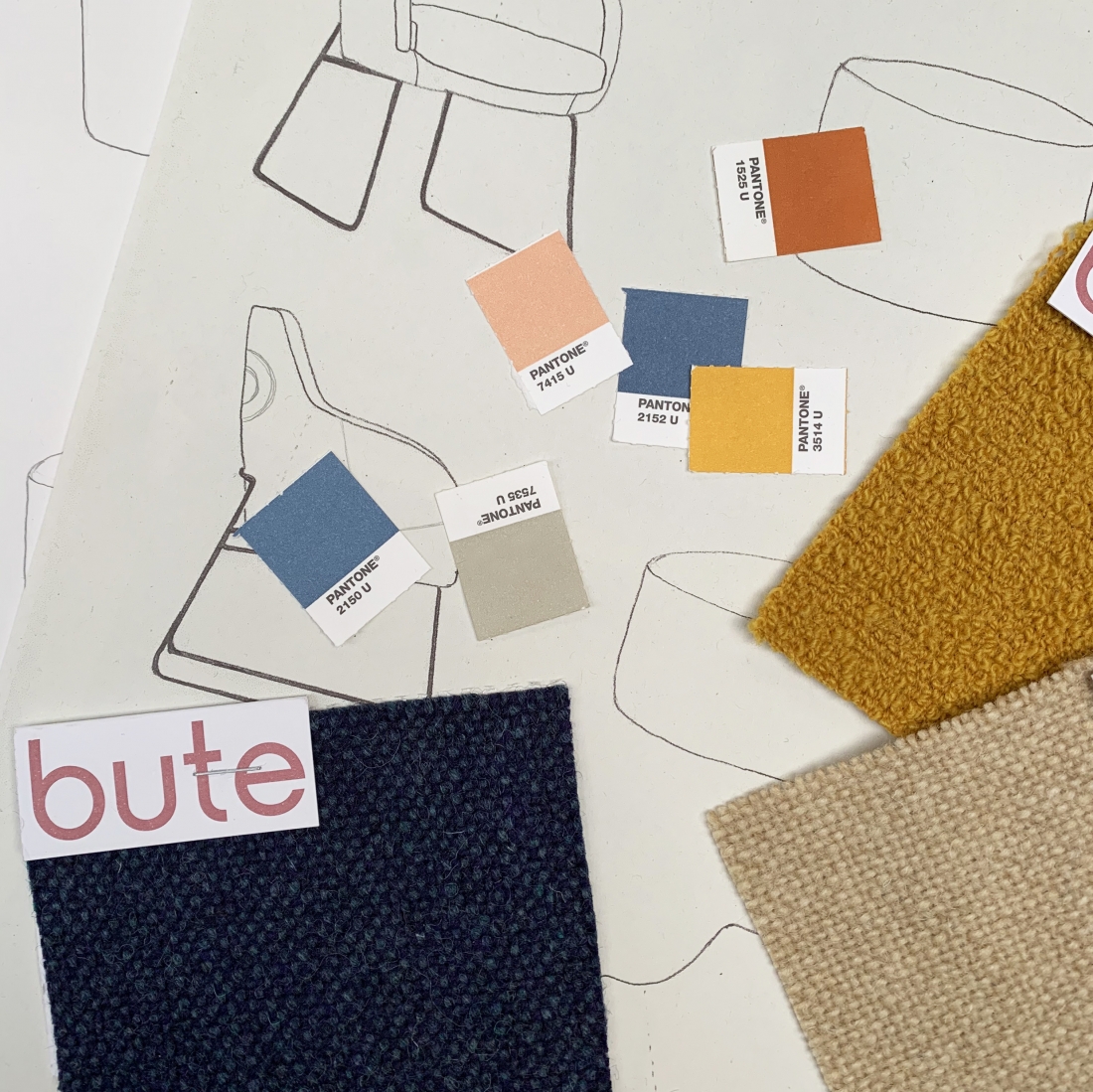 Can you briefly take us through your creative process, from brief to finished product?
"The Roger Lewis brief was quite open, so we started the process by exploring two factors – the palette of Sintra Castle and the construction of the upholstery on the original chairs.
"We developed a geometric series of shapes by deconstructing the chair pattern and playing with the scale of each pattern piece. These were then hand drawn onto chair sketches to play with scale and rhythm before applying and adapting the designs using The Customiser tool.
"This online tool is an amazing opportunity to explore layouts, repeat patterns, and the balance of shapes on a #D model of the chair, and it was a very intuitive process that provided us with lots of initial design options.
"Working with Marc, we narrowed down the initial designs and finally developed a final set, which range from very bold and colourful to a little bit more subtle!"
Your prints have been applied to many different interior products – from cushions to tiles and now furniture. How have you adapted your process for this particular project?
"The process is always quite similar – really understanding what the needs of the client are, inspiration research, followed by shape and colour development.
"The Customiser tool was an added bonus and made it super easy to see how my designs would work on the chairs."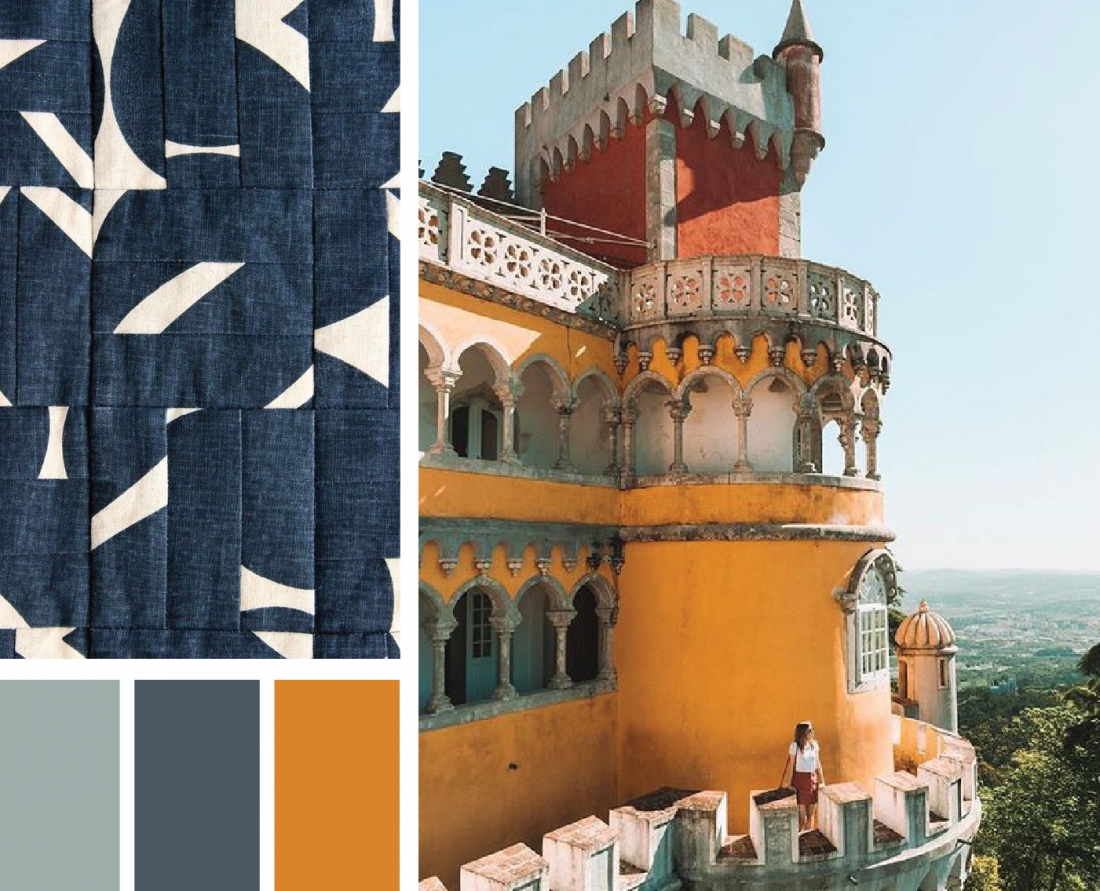 You've collaborated with esteemed art institutions including the V&A, the Barbican and the Tate Modern, how does the art world influence your work?
"I am a visual sponge and find inspiration everywhere. The art world is just one of those influences and I am also hugely inspired by Modernist design and culture. At the same time I can be inspired by bits of plastic that wash up on my local beaches or old farming sheds on my way to the studio!"
How important is collaboration?
"I really enjoy collaborating - it brings something new to my practice every time and it keeps me on my toes. I have been lucky to collaborate with a really wide range of clients from galleries like Tate Modern and Barbican, to tile manufacturers, homewares retailers like Made.com, and national projects like our print collection for TeamGB."
Each project conjures up a different brief, new inspiration and new materials to explore.  
What type of setting would the Tom Pigeon x Roger Lewis furniture suit? Does each product in the range have its own narrative/setting in mind?
"I think there's an opportunity for the chairs and stools to work across both domestic and commercial settings. I'd love to see them in a restaurant or hotel but, equally, I think they'd work really well in a Modernist interior."
One of the furniture pieces is upholstered in Bute fabric - can you talk us through your selection process for the textures/colour of this?
"We wanted to work with Bute because it also has a similar approach to Tom Pigeon and Roger Lewis – British craftsmanship with a sense of playfulness and a great eye for colour.
"Adding a plain Bute fabric – Tiree Honey Bee – into the collection gives customers the option to mix and match between our bolder designs and something a bit more subtle."
How important is material selection in your work?
"It is a hugely important part of my design process. Because our work is quite minimal and pared back, there is often nowhere to hide, so attention to materials is a significant part of the final product. This would be the same for a screen print, a piece of jewellery or a chair!"
Do you have a favourite material to work with? And why?
"I'm not sure I could name one… I work across loads of products, materials and practices, probably because I love to explore the meaning that materials give to an object. I love the process of letterpress and lino printing, working with natural linen fabrics or combining brass with Formica."
If you're visiting Clerkenwell Design Week, head to Stand DF12 in Design Fields for the unveiling of the Tom Pigeon x Roger Lewis limited edition collection.