Biomaterial designers: 'Ones to Watch' 2020.
With the world facing many issues at present, including an impending climate crisis, sustainable design is no longer an option – it's crucial.
Thankfully, the design industry is rising to the challenge by creating solutions made entirely from waste and renewable resources. It's an exciting time of innovation, with young designers around the globe conjuring up products through never-before-seen methods of making.
Here we share some of the industry's brightest and best, making waves on the scene and helping to ensure a sustainable future for our sector.
Atticus Durnell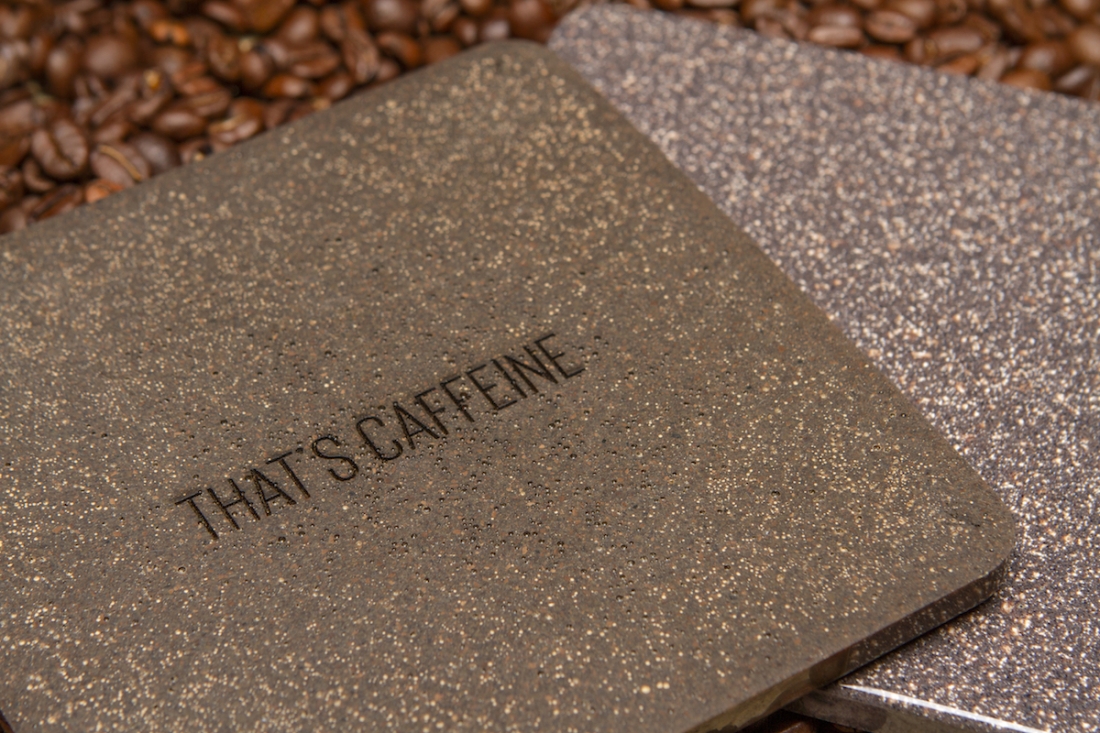 Atticus is an award-winning industrial designer and maker who is curious by nature. He believes "difficulties are just unseen opportunities" and is passionate about creating remarkable objects that meet our daily needs.
After graduating in 2018 from the University for Creative Arts in Rochester in Product Design he went on to focus on sustainable material creation with his startup, That's Caffeine - a range of surface products made from recycled coffee grounds. Atticus believes that designers hold responsibility for the future of our planet and hopes his work has a global impact on future energy and waste reduction. We're big fans of his work, and his hair.
SaltyCo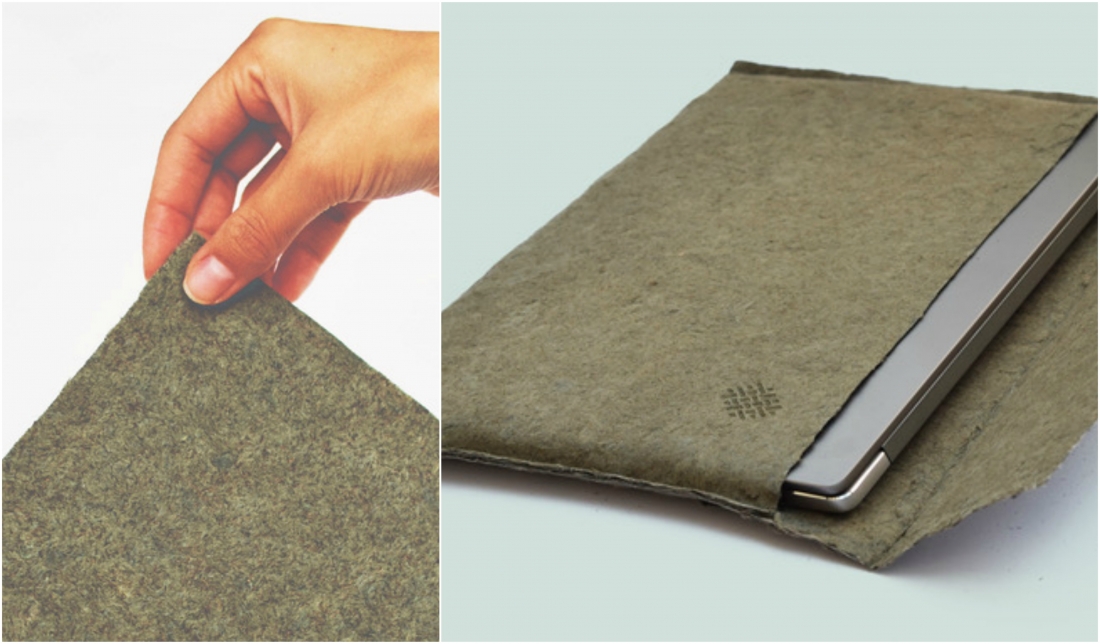 SaltyCo is the first company to produce textiles that are completely freshwater free. In order to achieve this "freshwater freedom", the company looks to the other 97% of water that is held in our oceans.
It works with saline farmers to grow salt tolerant plants with seawater that they then process into high-quality textiles. The resulting materials can be used in all manner of applications.
Nicole Stjernsward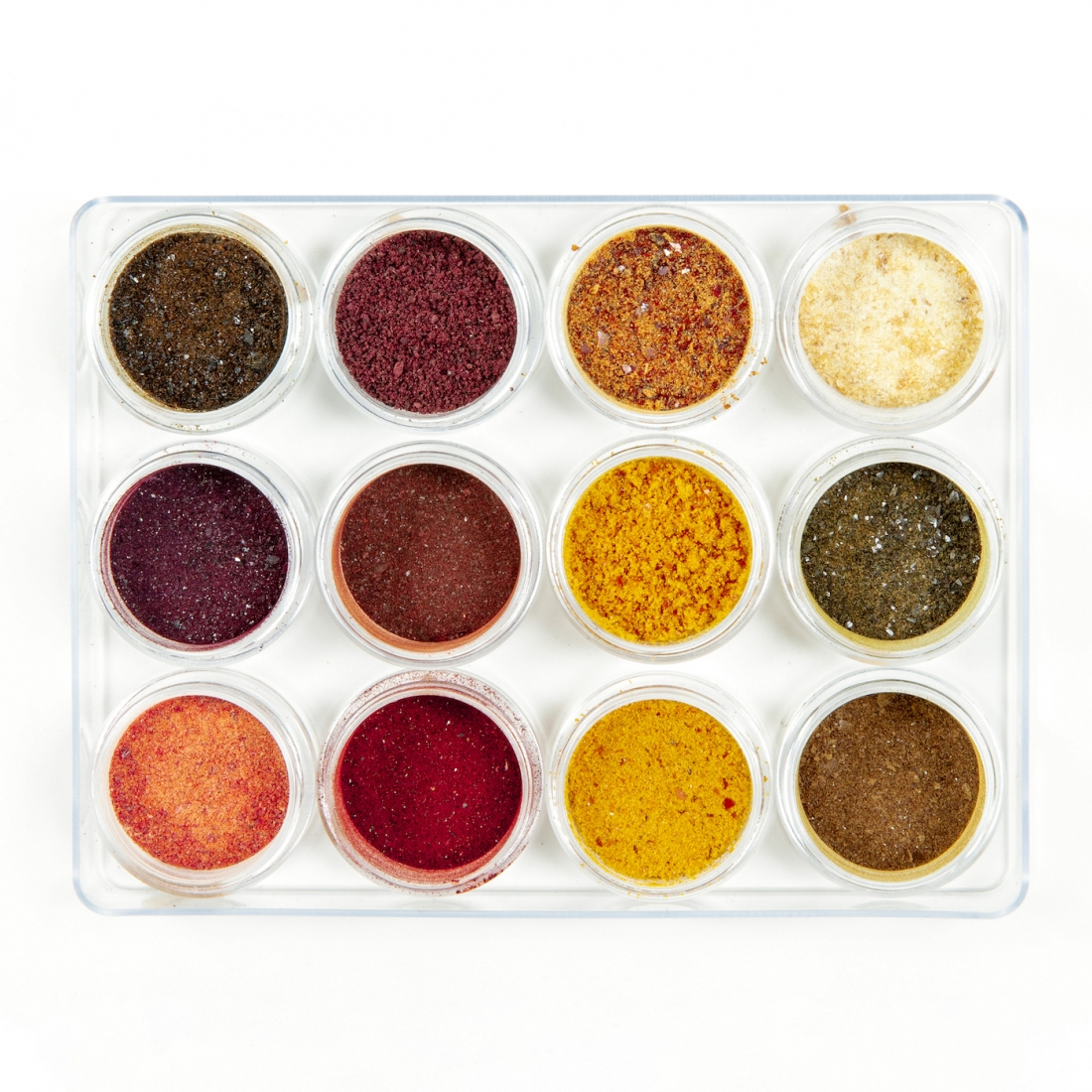 Nicole Stjernsward is a design technologist based in London, with roots in the USA and Sweden. With experience in the fields of design engineering, architecture, and product design, her work focuses on sustainable practices for society and the environment. "I firmly believe in innovation fostered through interdisciplinary collaboration between scientists, researchers, and designers, as this brings forth fruitful ideas."
Through her work as a design technologist, Nicola asks rigorous questions about why and how we do things. She uses contextual evidence from disparate fields of thought and culture to generate new ideas. Her KAIKU Living Color project offers a system for creating colour pigments derived from plant waste - a sustainable alternative to colour made from petroleum.
Fernando Laposse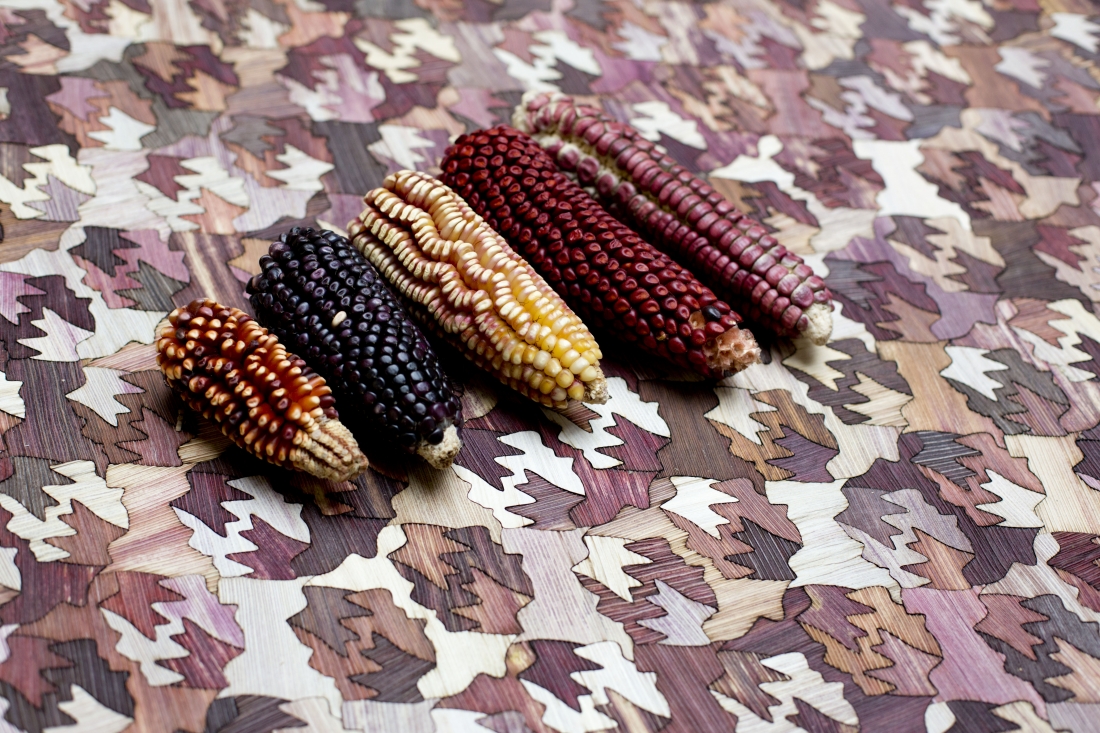 Fernando Laposse is a Mexican product and material designer who works between Mexico and London. His work focuses on transforming humble natural materials that are often considered waste into refined design pieces after extensive theoretical and practical research. The resulting objects, which are often self produced, follow the principles of "endemic design" where the location of materials and their historical and cultural connotations take centre stage.
Fernando's work is preoccupied with sustainability, the loss of biodiversity, community disenfranchisement and the politics of food. In his projects, the final pieces are often accompanied by an element of informative narration about the historical context of the material that they are made of and its contemporary complications. He does so by documenting the problematics and announcing possible resolutions through the transformative power of design.
Chip[s] Board®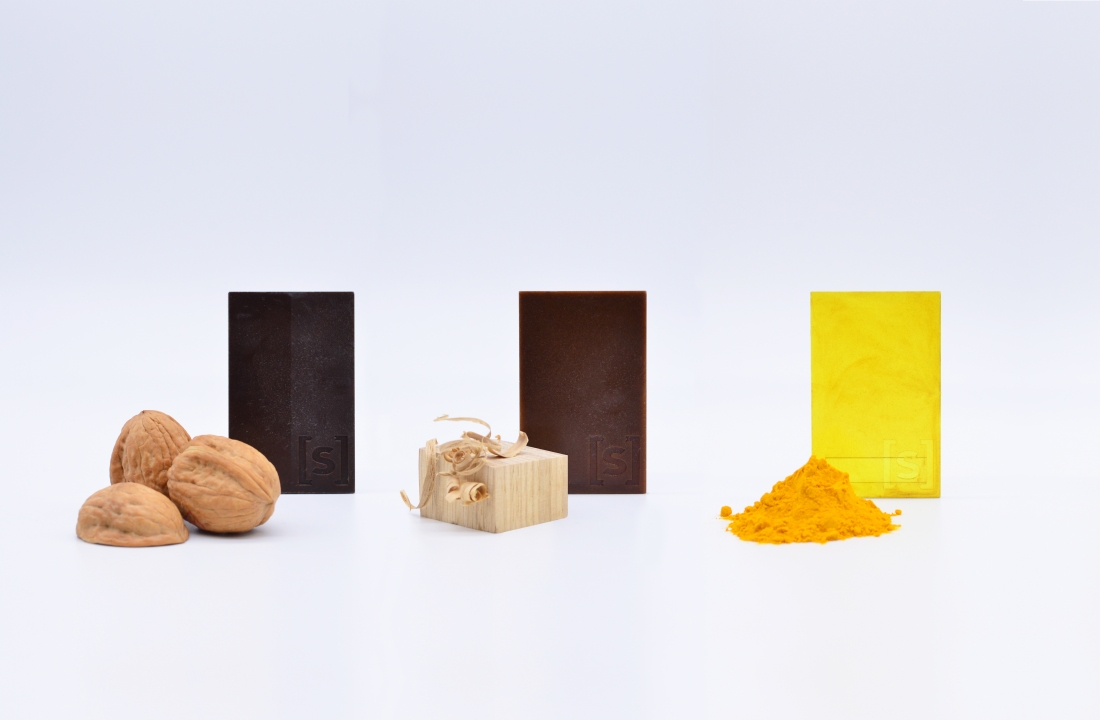 Chip[s] Board® is a material innovation company creating a bio-plastic called parblex® made from potato waste - sourced from McCain. The philosophy of the company's founders Rowan Minkley and Rob Nicoll is that a circular economy within waste (by-product) management and material production will create a new sustainable model. Utilising the abundant resources we currently have rather than continuing to process virgin materials.
The resulting parblex® material is ideal for injection moulding and extrusion, making incredibly versatile, currently being used in multiple industries within fashion and interior design. Since exhibiting as part of Material of the Year at the London Design Festival, the company has continued to go from strength to strength.
Carolyn Raff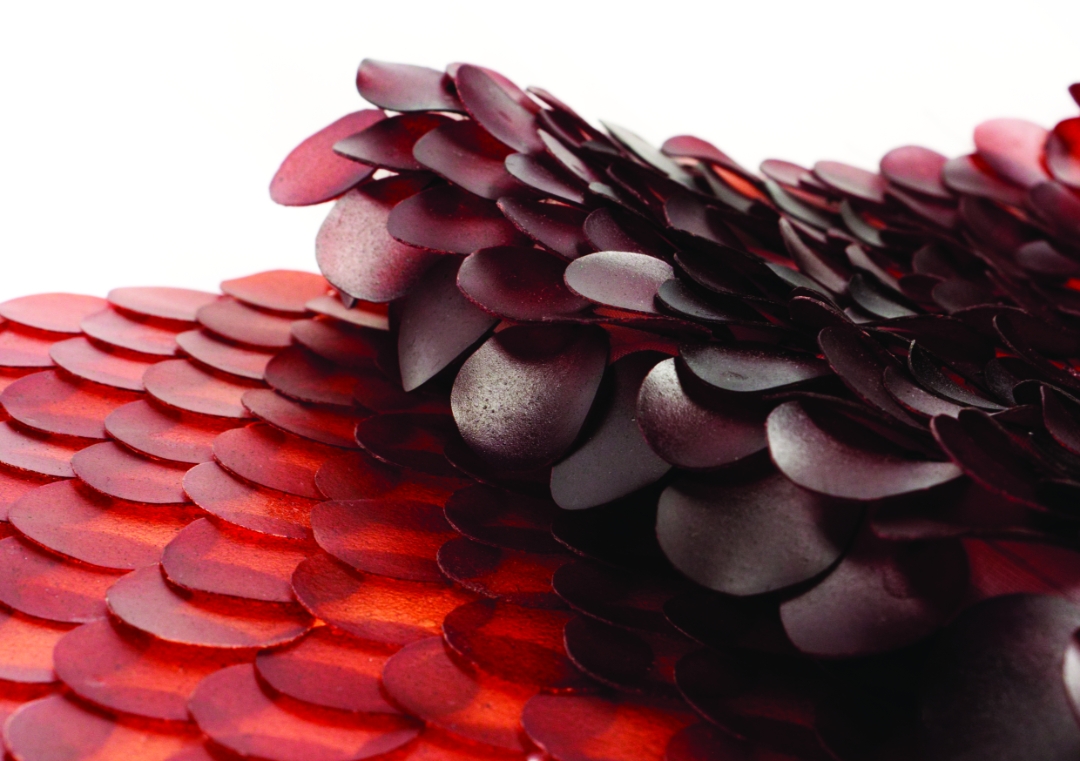 Carolyn Raff is the brainchild behind "An ocean full of ​​possibilities", an experimental and conceptual design approach based on rapidly renewable raw materials from the sea.
She graduated from the State Academy of Fine Arts in Stuttgart in 2017 after completing a textile design course. Since then, she has worked as a freelance designer, securing a scholarship for her unique project from the State of Baden-Württemberg.
Lucy Hughes
MarinaTex was created as a final year project by Lucy Hughes at The University of Sussex. Studying Product Design, Lucy developed an interest in utilising waste products and looking to nature for inspiration.
Through a university tutor, Lucy got in contact with MCB Seafoods, a fish processing plant and wholesaler in Newhaven. A tour of the plant identified various waste streams to work with. And after researching these different waste streams, it became apparent that the fish skins and scales had the most potential locked up in them, due to their flexibility and strength enabling proteins. After over 100 different experiments, MarinaTex became what it is today.
Kathryn Larsen
Kathryn Larsen is an architectural technologist, with an interest in sustainability and vernacular architecture. In 2014 she began her studies at Cornell University's architecture school, eventually transferring to finish her undergraduate education at the Copenhagen School of Design and Technology (KEA) with a BA in Architectural Technology and Construction Management.
She focused her dissertation on Danish seaweed thatching and eelgrass as a building material. In 2018, she successfully received funding to create an installation on the roof of KEA, to test prototypes and sketch models made of prefabricated seaweed thatch panels. The installation ran from October 2018 to Autumn 2019. And her research was featured in a pop-up exhibition in the school, in Autumn 2019. In 2019 she was also invited to join Julia Lohmann's Department of Seaweed, and was chosen to participate in Design Indaba's antenna programme for Dutch Design Week 2019.
Highsociety Studio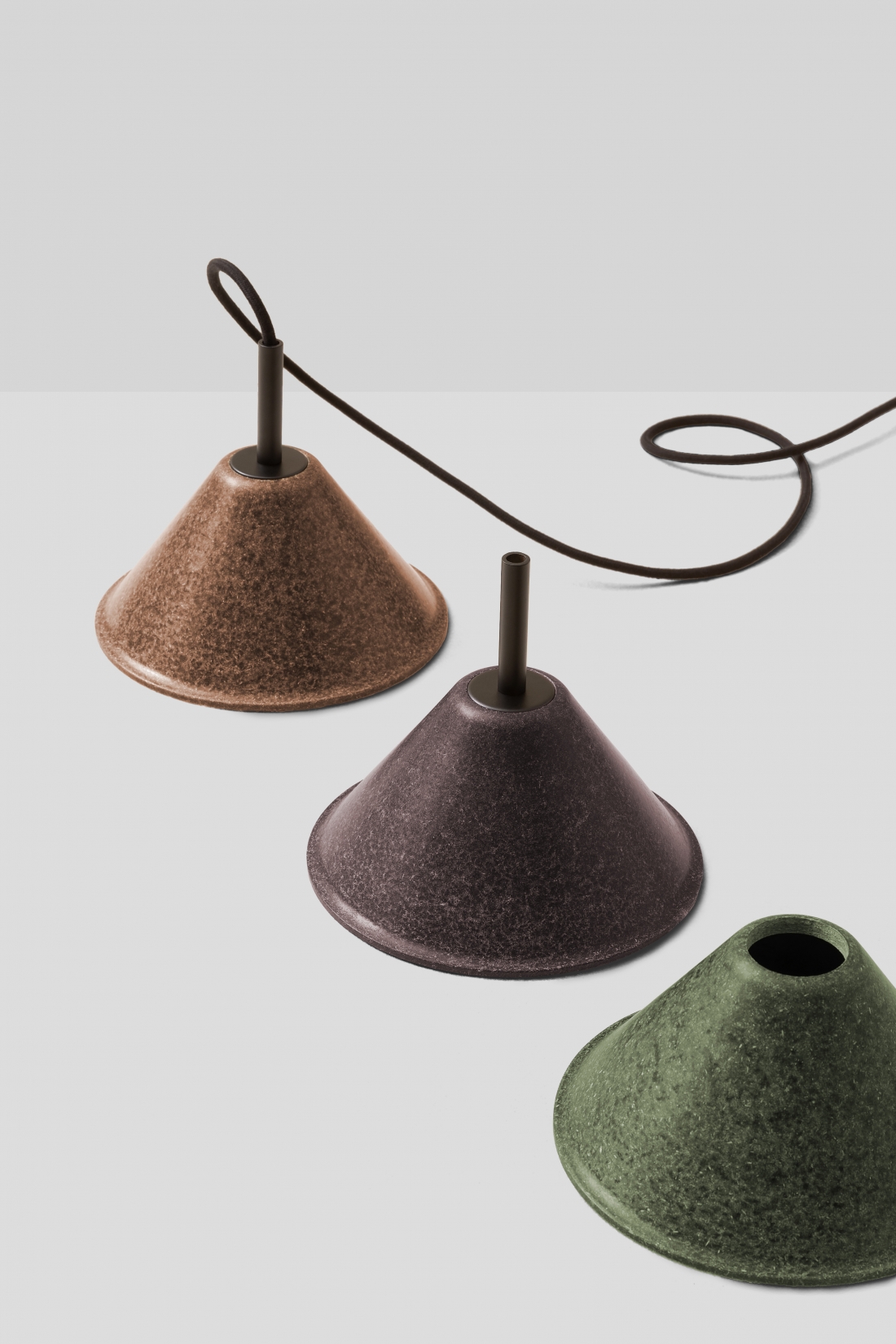 Highsociety Studio is based in South-Tyrol, Italy. Its focus is to create plant based objects by upcycling post industrial waste such as hemp and tobacco.
Through the exploration of new production processes that combine technology and craftsmanship, it aims to underline the importance of evaluating waste as a primary resource. The resulting plant-based lighting products are elegant, minimal and extremely commercial.
Tjeerd Veenhoven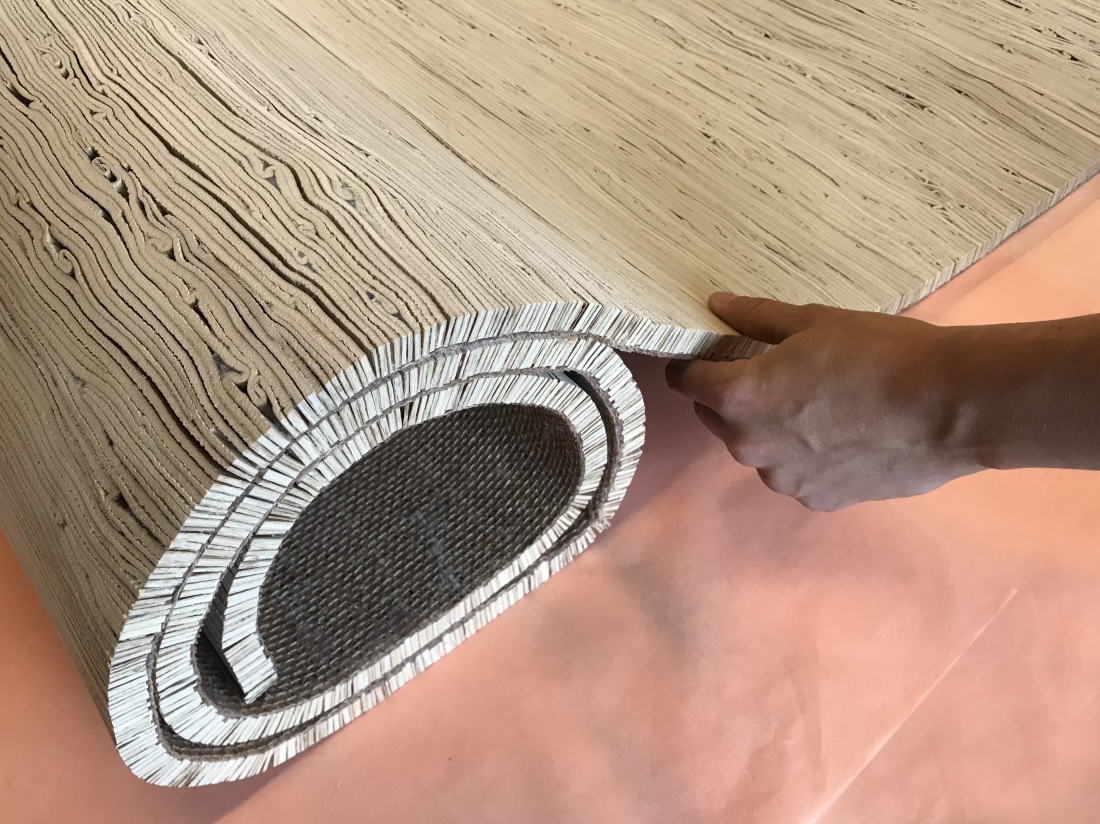 Studio Tjeerd Veenhoven is a product design studio, but not as you know it. Its Palmleather material is made by dipping the dry and brittle leave from the Arecae Betel Nut into a biological softening solution – designed by the team in 2011. After a few days, the material turns permanently soft and flexible, showing impressive aesthetic qualities.
The entire Palmleather project was instigated as a cheap plant based replacement for animal leather, plastic and rubber. And as the mixture has no harmful effect on people, animals or nature, on a small or large scale – the ingredients are actually graded for human consumption - it's a true wonder material.
Ananas Anam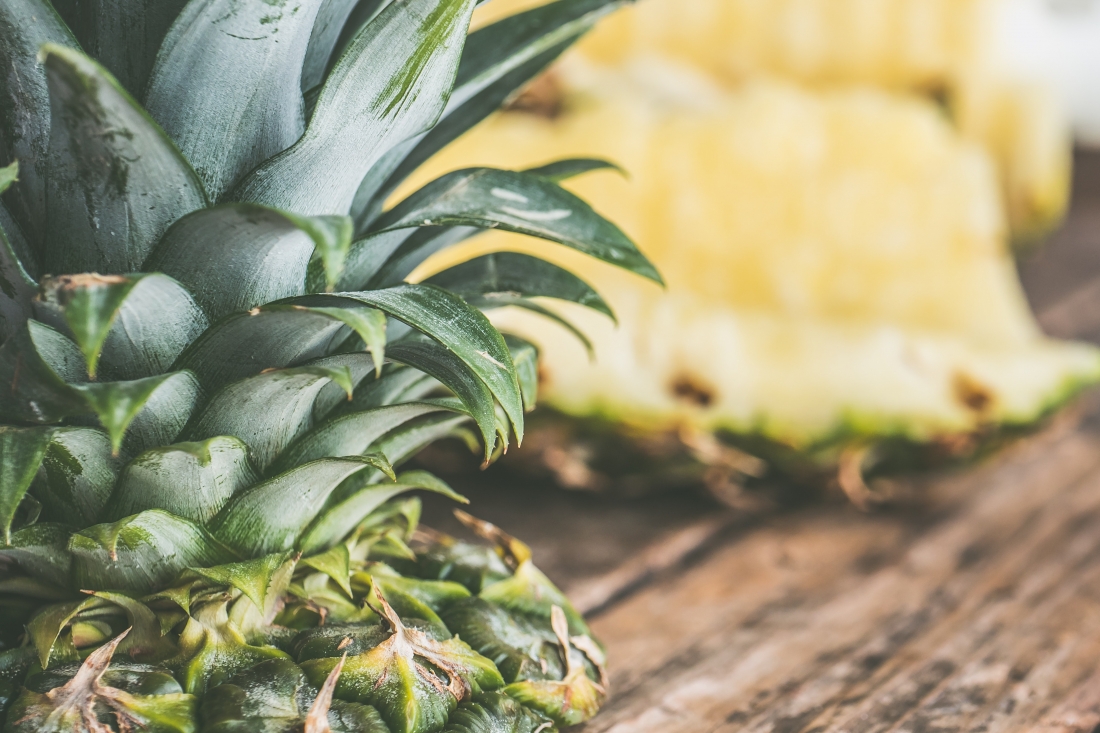 Piñatex® is an innovative natural textile made from pineapple leaf fibre. The leaves are the byproduct of existing agriculture, and their use creates an additional income stream for farming communities. It is a natural, sustainably-sourced and cruelty free material.
Dr. Carmen Hijosa, the founder of Ananas Anam Ltd - the company behind Piñatex® - is an ethical entrepreneur with a vision for a more sustainable future that connects people, environment and economy. Originally from Spain, Carmen's career has taken her around the world. With a background in leathergoods design and manufacturing she worked as an industry consultant, and was brought to the Philippines by the Design Centre Philippines in the 1990s, where the journey of Piñatex® began.
Hannah Elisabeth Design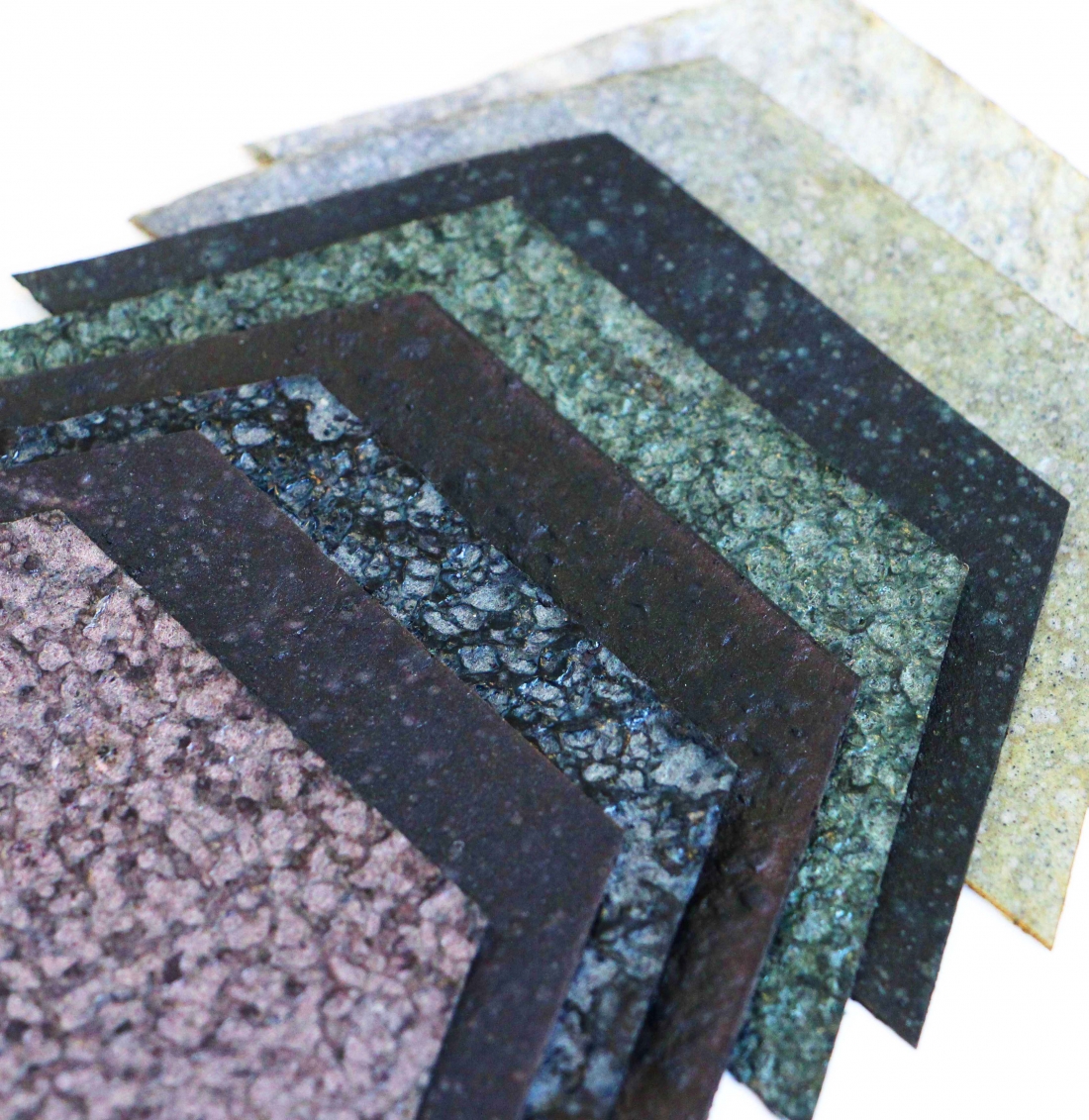 Hannah Elisabeth Jones graduated from the Manchester Metropolitan University with a First Class Honours in BA Textiles in Practice. She is the inventor of a new, flexible material called 'BioMarble', which has a unique and intriguing surface pattern, but, most importantly, sources its main ingredient in waste paper.
Over the past year, Jones has been developing BioMarble to perfect its durability, visual aesthetic and quality of colour. Geometric units are cut from a palette of different material colours, then stitched together in an ombré formation, using traditional patchwork techniques to form three-dimensional tessellations. The results are truly stunning.