Linda Bergroth's magical Zero Waste Bistro wins the Frame Sustainability Award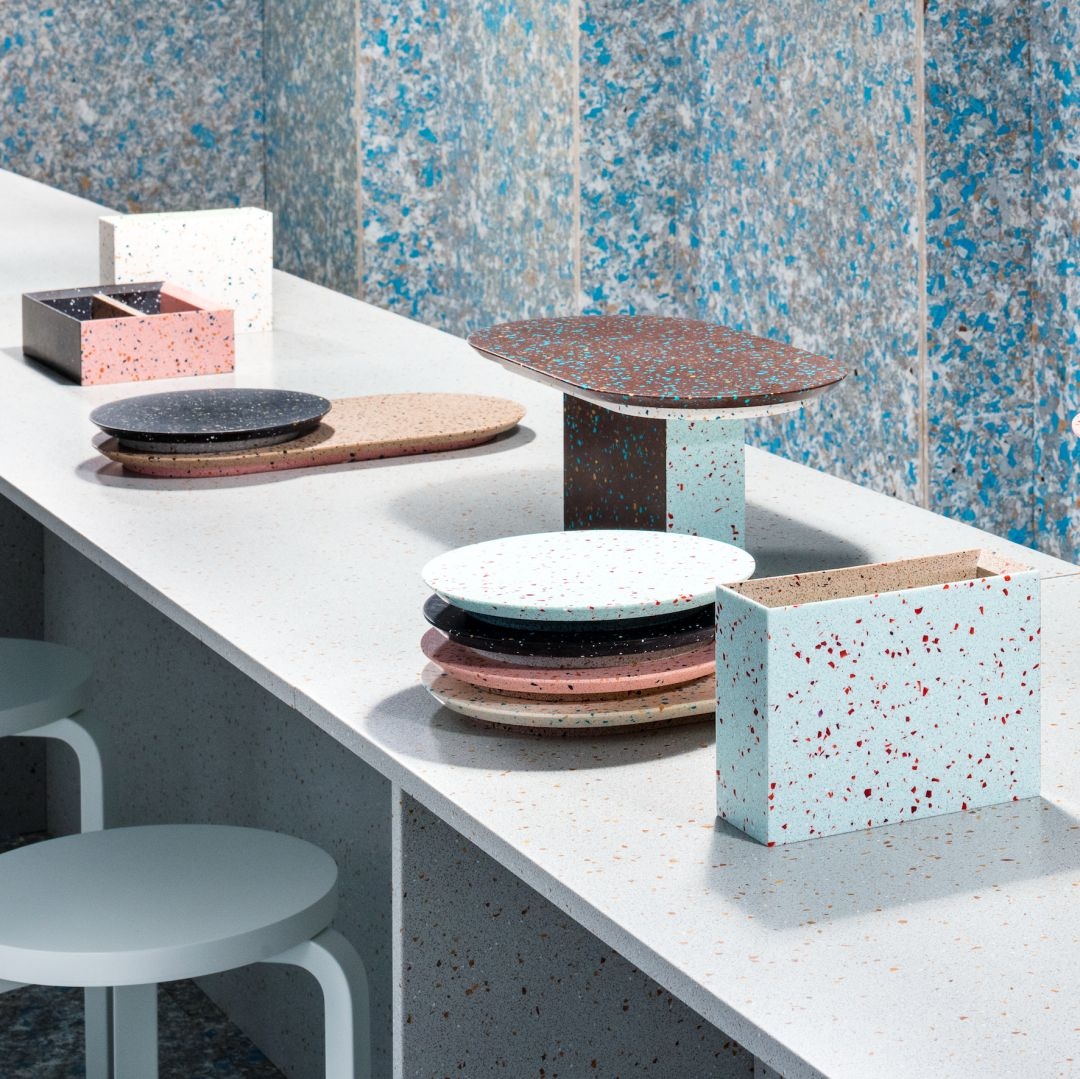 Designer Linda Bergroth has scooped the Sustainability Award for her Zero Waste Bistro at the Frame Awards ceremony, held in Amsterdam earlier this month. The special accolade recognises design solutions that control the social, economic and environmental footprints of an interior or a spatial project.
Zero Waste Bistro, presented by the Finnish Cultural Institute in New York, was a pop-up concept that took place during NYCxDESIGN at WantedDesign Manhattan in May 2018. A four-day laboratory of food and design built on themes of circular economy, new material innovations and sustainable design, it was co-curated by Harri Koskinen and Linda Bergroth and designed by Linda Bergroth.
"We aimed to create an eye-opener, a statement, a trigger for discussion on how critical it is to embrace sustainability in everything we do – how every design project should be about sustainability. We're very excited to be recognised by Frame," says Kaarina Gould, Executive Director of the Finnish Cultural Institute in New York.
The heart of the Zero Waste Bistro was the bespoke, recycled plastics containing and 100% recyclable, plus the Durat Palace table and on top of it the beautiful custom vases and tableware, all designed by Linda Bergroth.
Durat launched the inspiring new Durat Palace collection, that was created by the design agency MOST Collective, at the Zero Waste Bistro. The exciting series combines the recycled content with luxurious raw materials and natural colour pigments.
"The Bistro was the perfect environment to launch our new collection. The use of the natural pigments translates into a precious feeling rooted into something very real: our love for this planet. All with the motivation to create a sustainable and beautiful future," adds Kaori Pi from MOST Collective.
Following the spirit of zero waste, all the materials used in the project were re-used. The walls were donated to Parsons School of Design and the wonderful Durat Palace table found a new home at the Cooper Hewitt Museum.
"I'm so thrilled to be awarded and for a project like Zero Waste Bistro to be acknowledged this way," says Linda Bergroth. "This was a dream project to work on, I loved the challenge of having an uncompromising brief to design something that would truly be about the circular economy and bring something new to the language of sustainable design."