Biasol brings Parisian chic to Casa Atrio, a Melbourne family home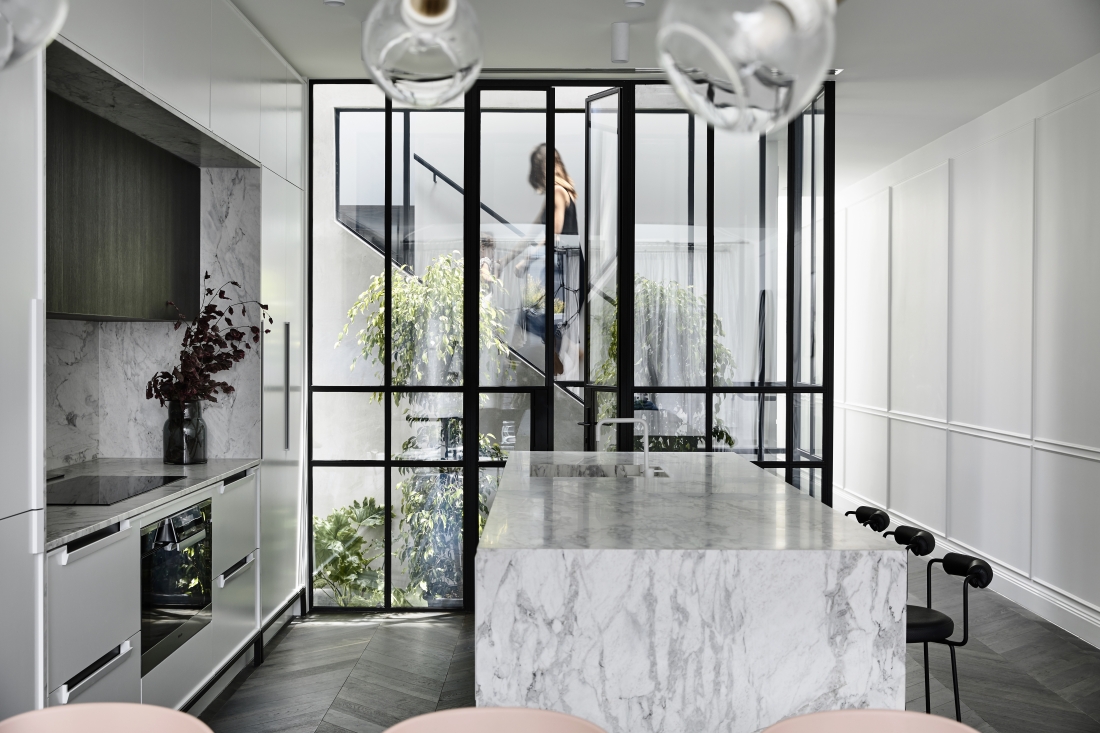 Australian studio Biasol has taken inspiration from a Parisian apartment in its renovation of a family home in Melbourne.
Casa Atrio, located in a protected heritage area of the Carlton suburb, is a narrow Italianate style terrace featuring decorative parapets and ornate cast-iron lacework.
"The style was unique to Melbourne when the city was fuelled by the prosperity and optimism of the gold rush late nineteenth-century," explained Jean-Pierre Biasol, founder of the studio.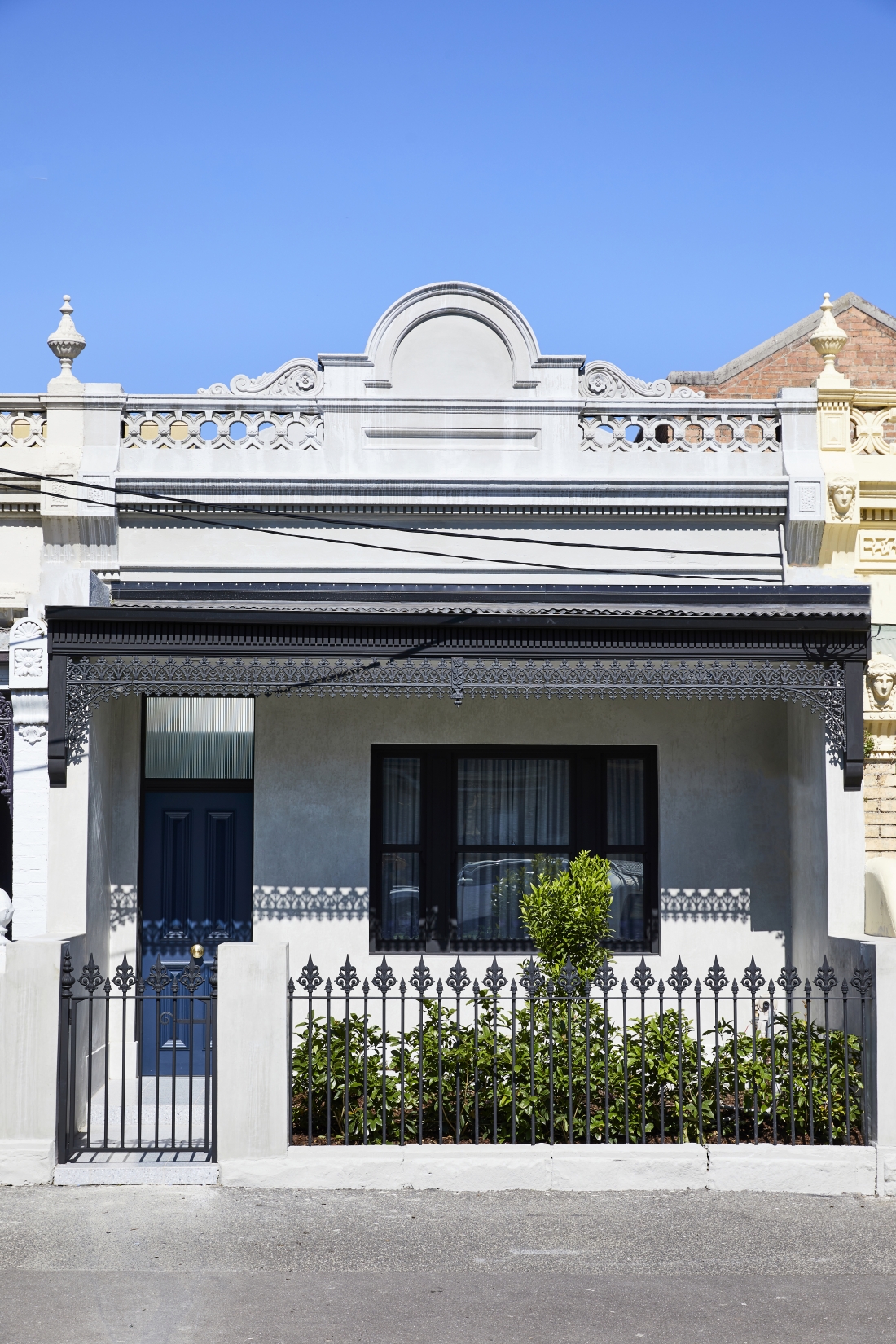 The property's exterior has been renovated to showcase its original features, while the inside has been given a European twist, with French-style panelling and wide glass doors opening out to a small courtyard.
"Casa Atrio pays tribute to the classical beauty of Italian architecture and romance of French design," said Jean-Pierre Biasol.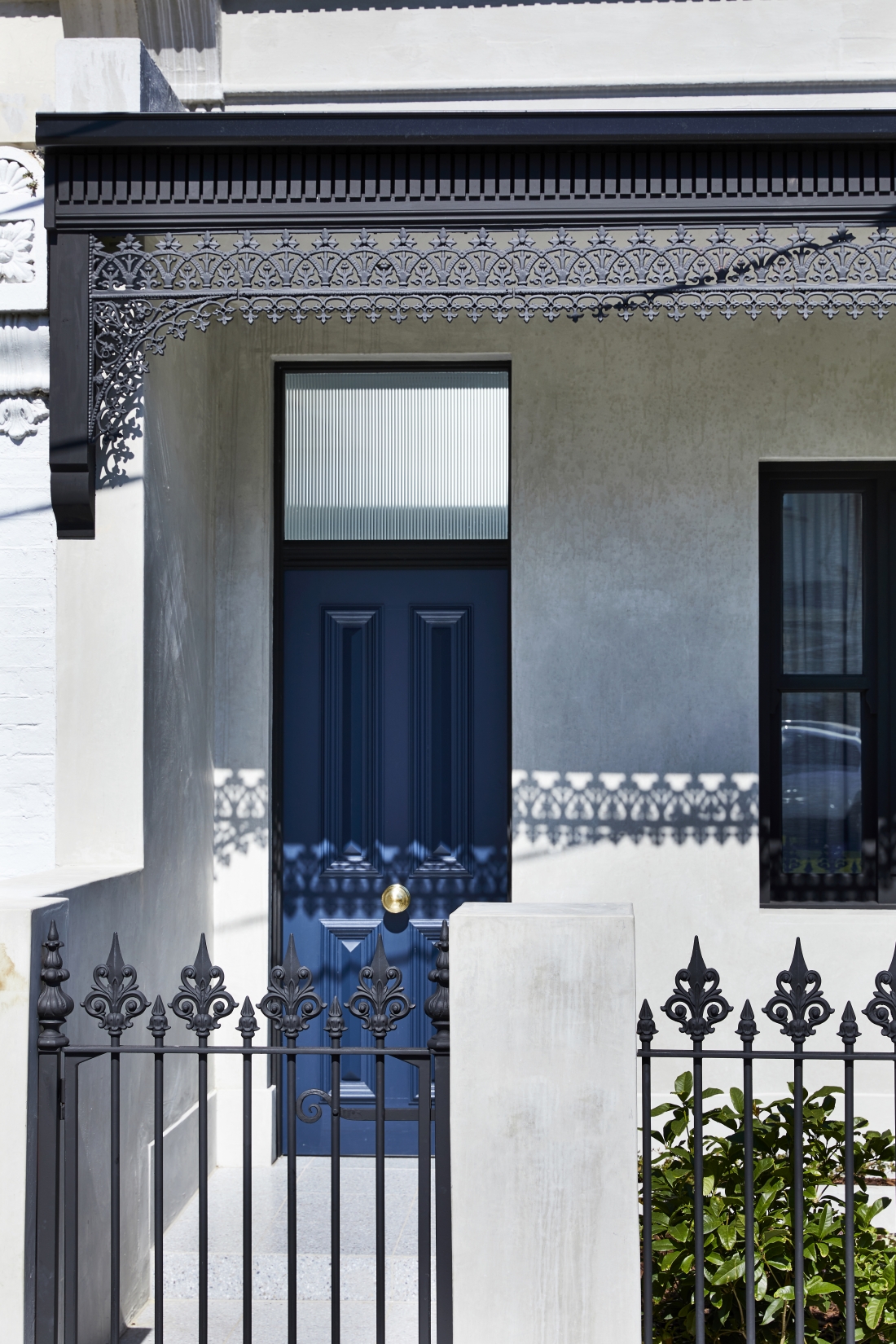 To overcome the constraint of working in a long and narrow site, the design team used skylights and glazed panels to bring light into every room of the house.
A plant-filled atrium takes centre stage on the ground floor and allows for views along the full length of the open-plan space.
Furnishings throughout the home also give a nod to the European style, with velvet, brass and marble fixtures all adding a sense of opulence.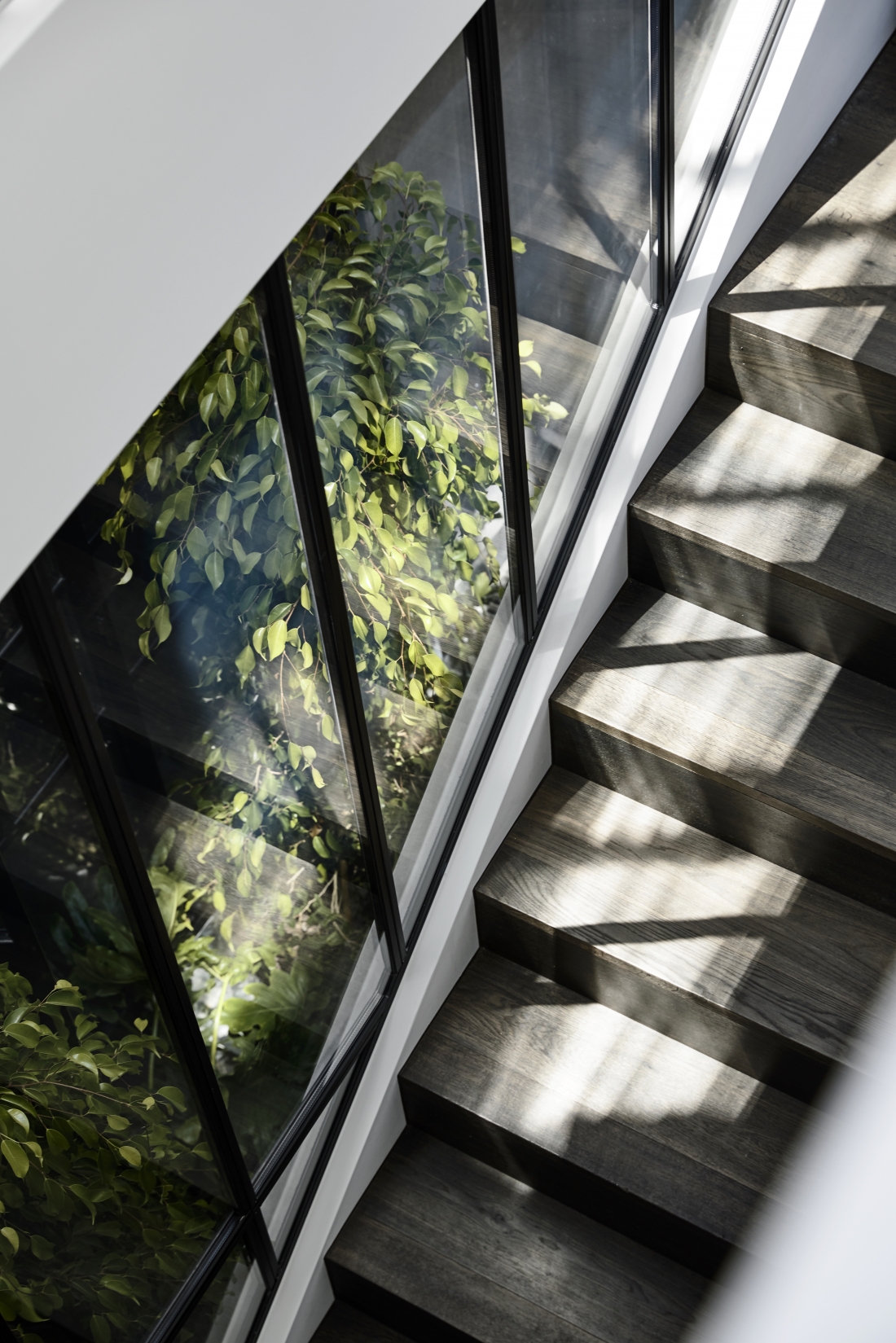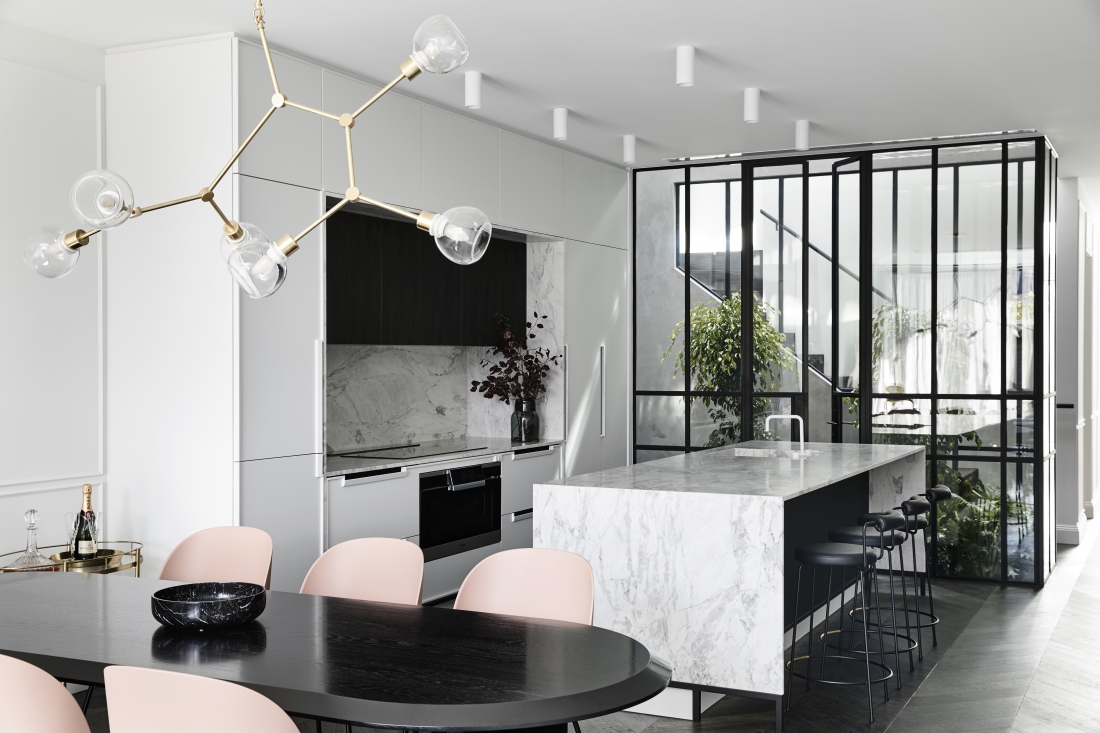 Calming tones of blue, green and dusky pink are set against dark chevron wooden floors and white-painted walls.
In the bathrooms natural stone and black-metal detailing provide a crisp, clean finish, echoing the black frame of the atrium on the ground floor.
The studio created a bespoke marble countertop for the kitchen and built cupboards to frame the appliances both to maximise storage and to give the feel of a furniture piece rather than built-in joinery.