Liqui Design's interior design for Brew92, a Saudi Arabian-based speciality cafe and roastery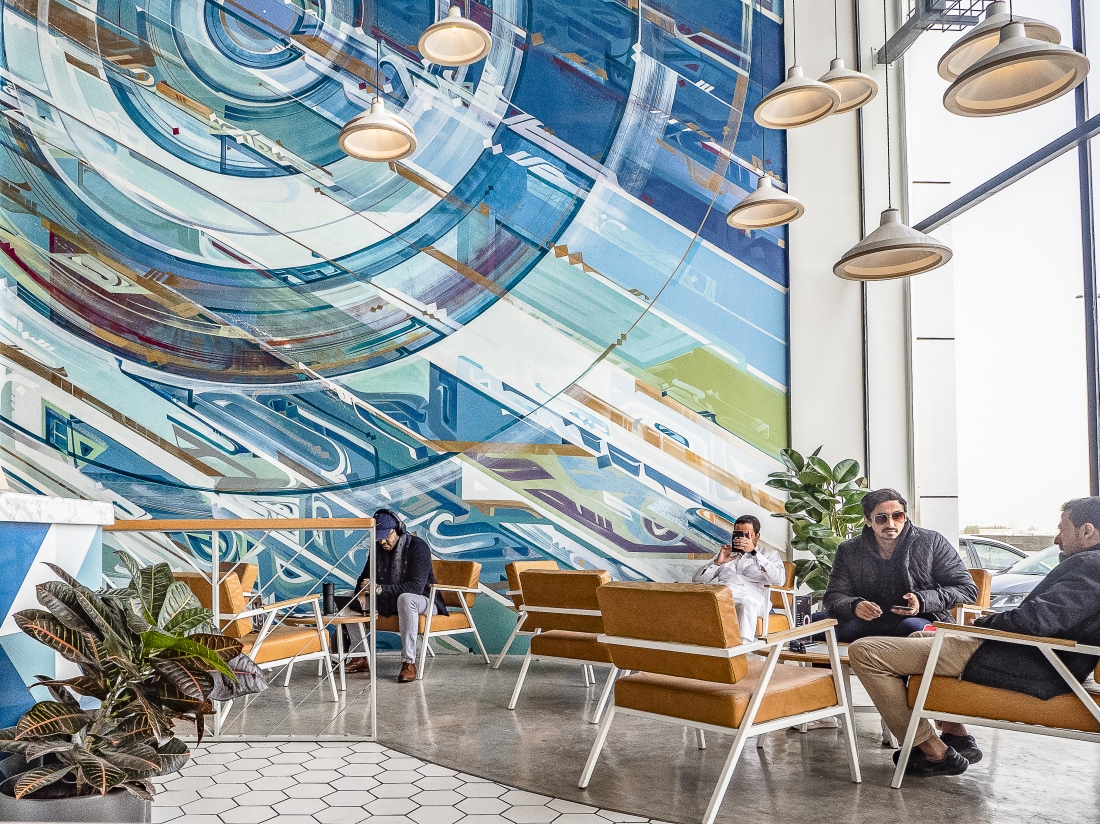 British studio, Liqui Design, has completed its third coffee shop for Brew92, a Saudi Arabian-based speciality cafe and roastery.
Located at the Iman University in Saudi Arabia's capital Riyadh, this is Brew92's second flagship store, following its first in Al Khayyat, Jeddah. Featuring an on-site roastery and an array of well-furnished seating zones, the design concept of this large two-storey space is modern and modish, yet modest, and demonstrates Liqui's insightful approach to interior design.
Choosing a calming use of materials and colour throughout, the new Brew92 cafe space includes wood, fabrics and leather, and a serene blue on several walls. The overall result is an unfussy, friendly Scandinavian-style aesthetic.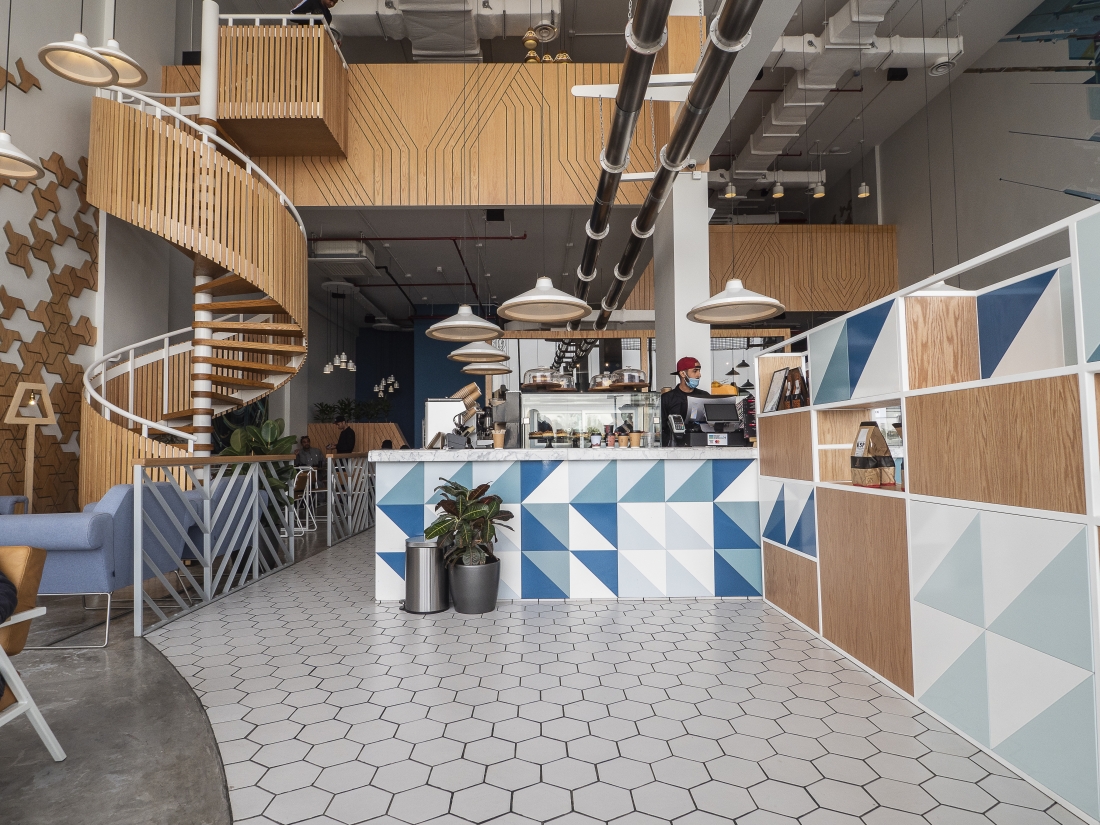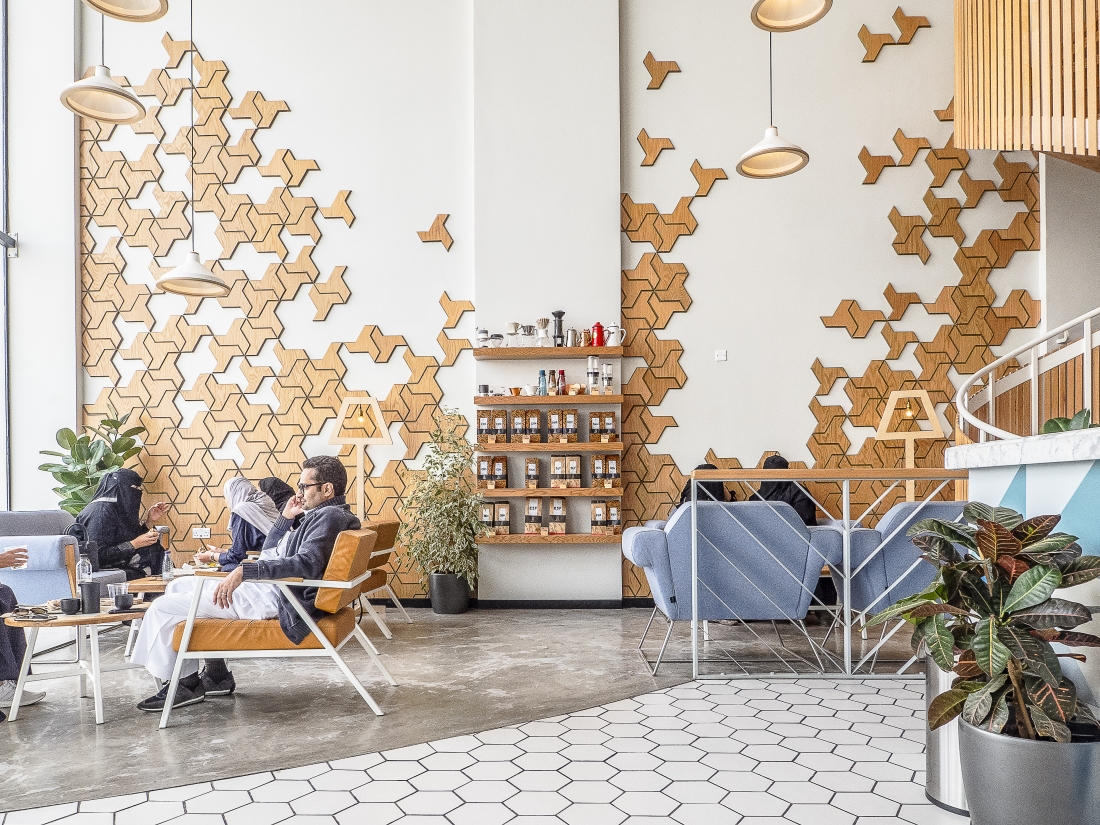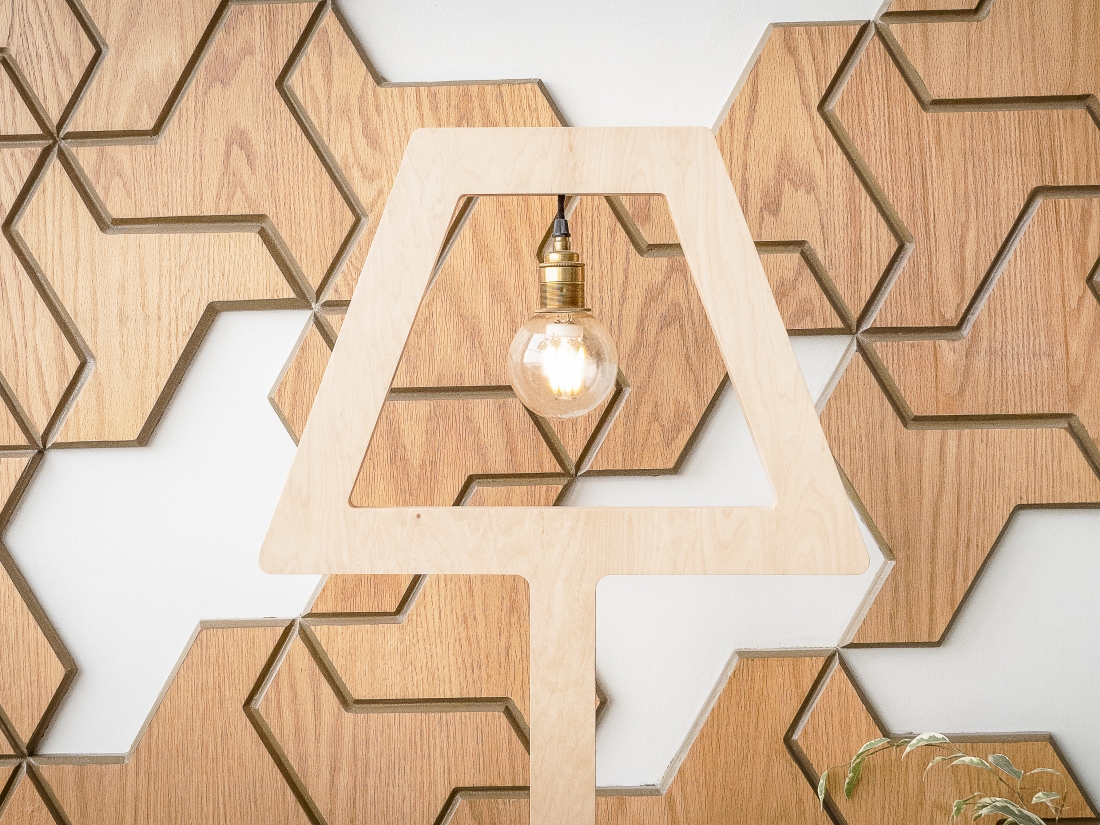 Expansive floor-to-ceiling windows bathe the cafe's spacious interior in a restorative, natural light. At the same time, the use of plants throughout the cafe augment the pleasing sense of calm.
Industrial elements, such as air ducts and steel pipes, have been integrated with minimum fuss and add a retrained industrial air. Walls are decorated with graphic artwork by the internationally renowned French contemporary artist Vincent Abadie Hafez or 'Zepha' (the artist's pseudonym).
Zepha's art is very much inspired by traditional and contemporary Arabic calligraphy; its placement in Brew92's Riyadh cafe is striking, acting as both a background canvas and curious talking point.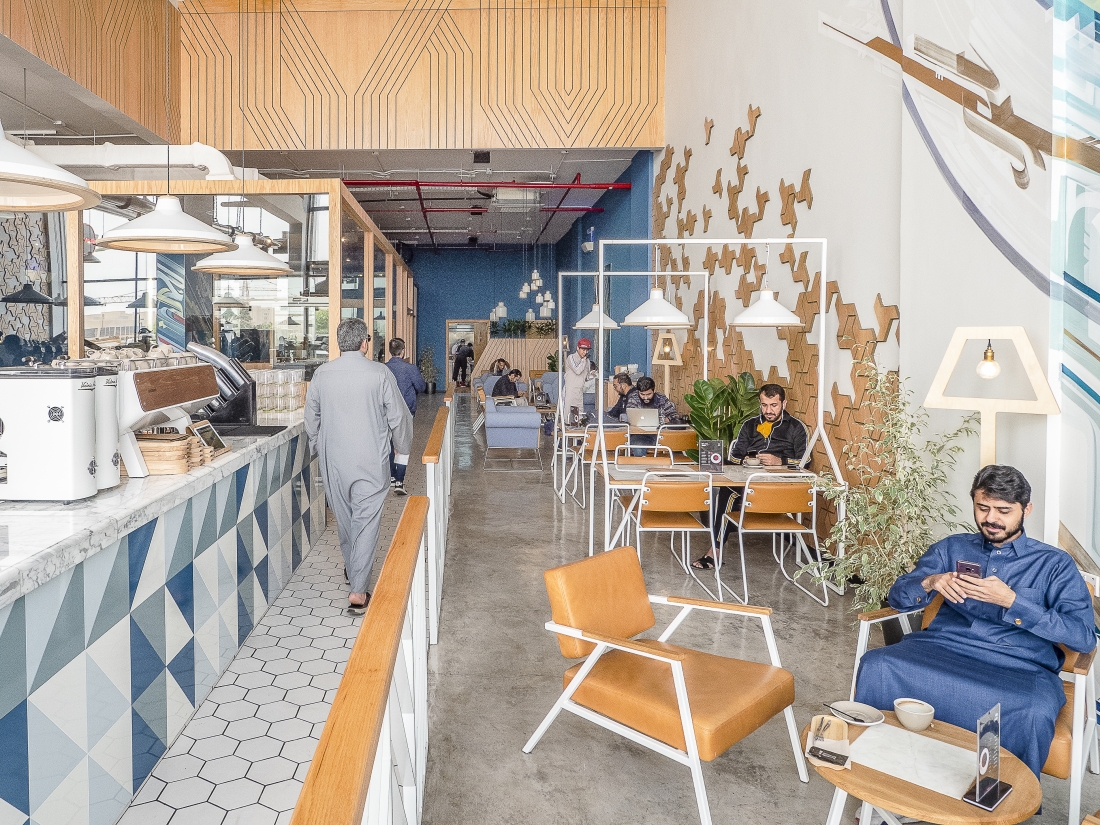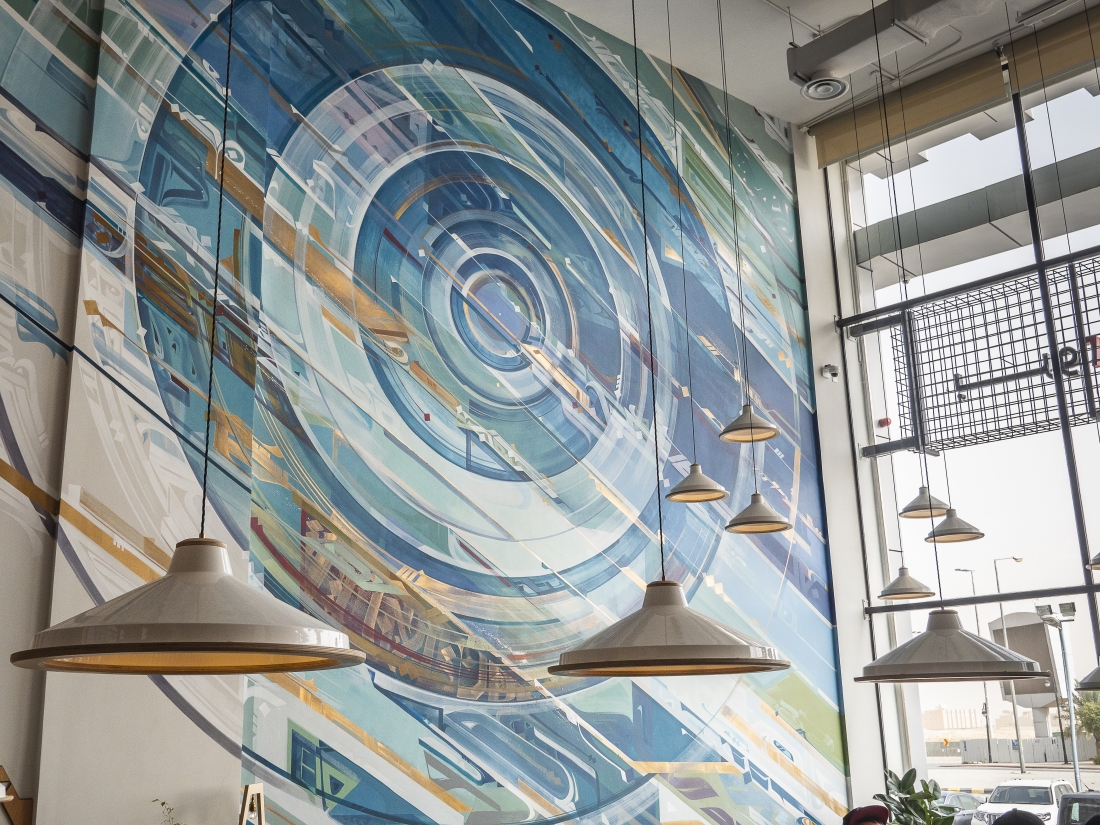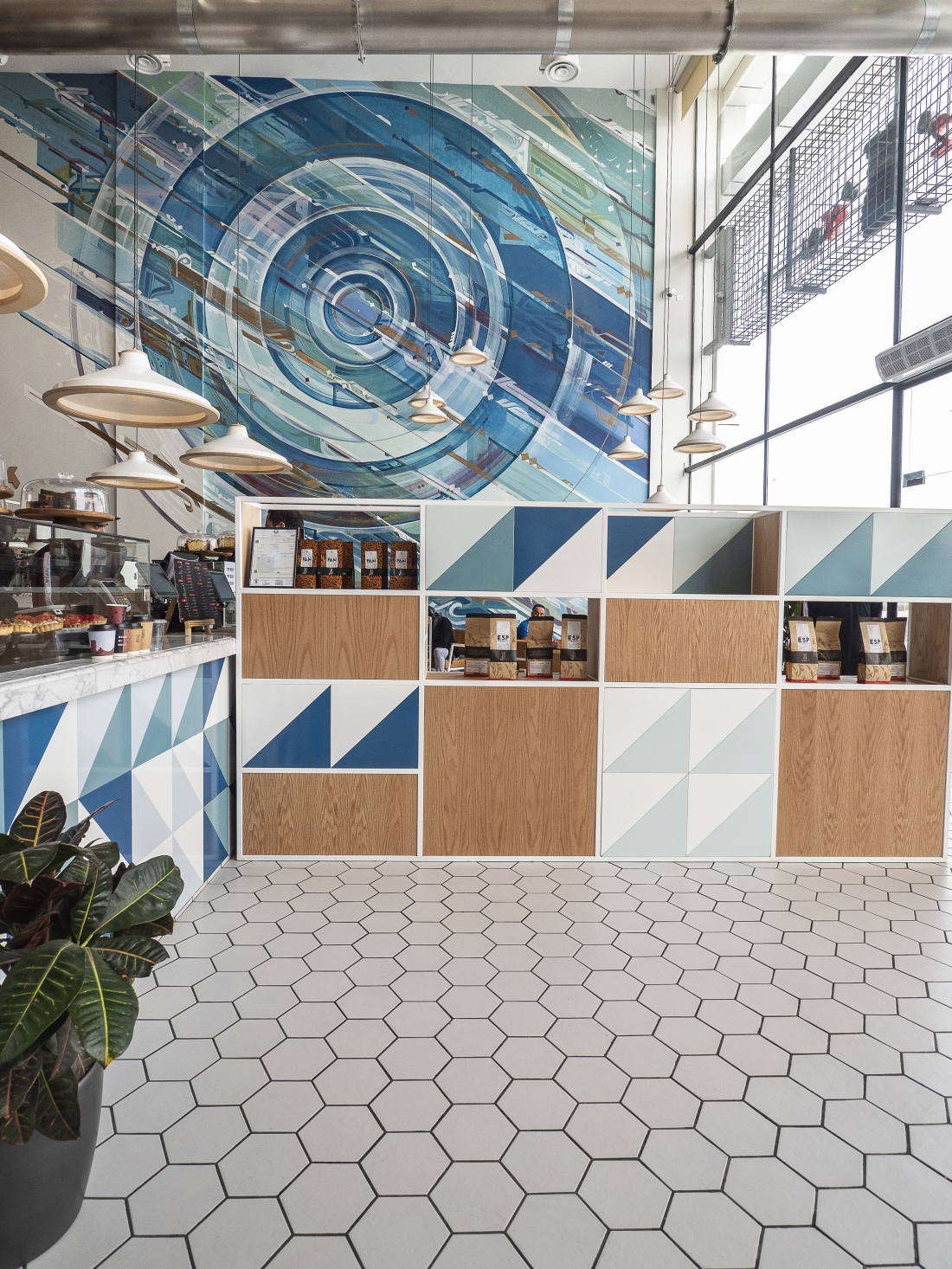 In keeping with Brew92's Al Khayyat flagship coffee store, Liqui has used its own furniture and lighting throughout Brew92's Riyadh shop – all pieces were designed and manufactured in Britain, using sustainable materials and combining traditional craftsmanship with modern innovation.
A range of cafe-style tables, chairs, lounge seating and lighting fixtures help to create a welcoming mix of quiet and conversational areas. Hexagonal tiling and concrete flooring are also used to delineate spaces. Liqui designs include the Studio Easy Chair, Bar Stool and Round Coffee Table, the Hove Club Chair and Sofa, the Trafford Lamp (large and small), the Cell Naked Pendant and the Symbol Floor Lamp.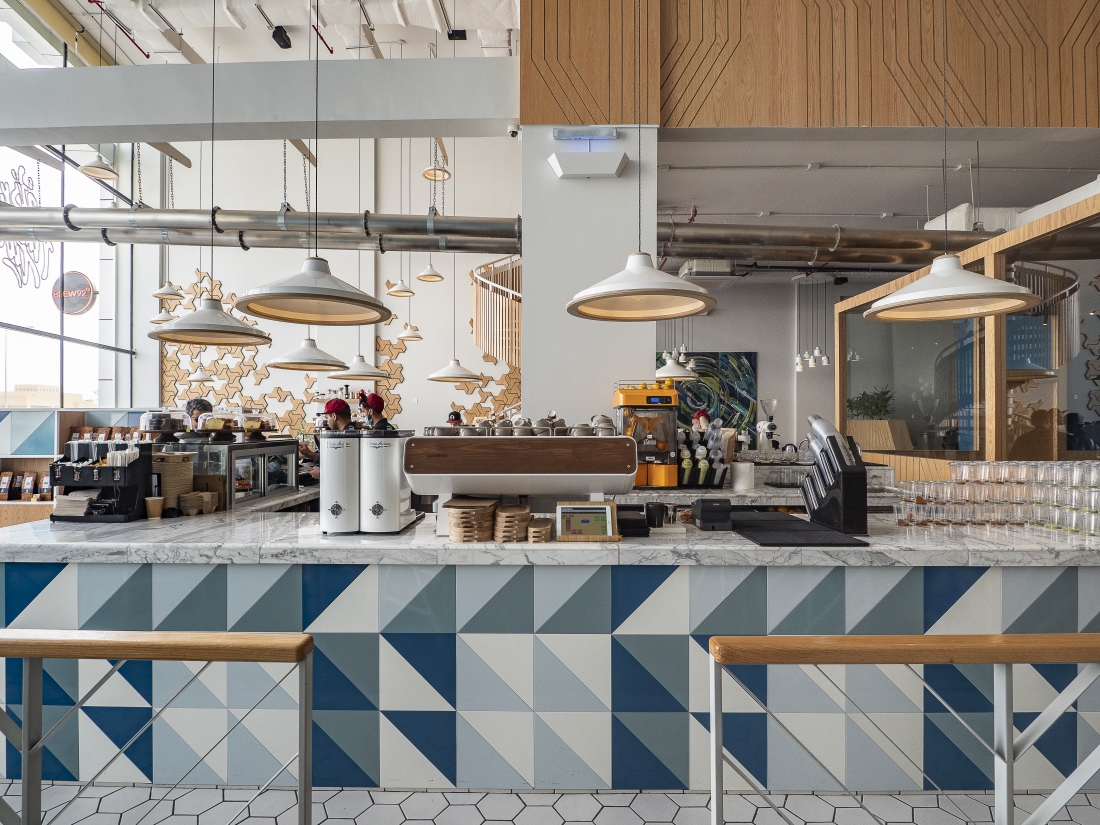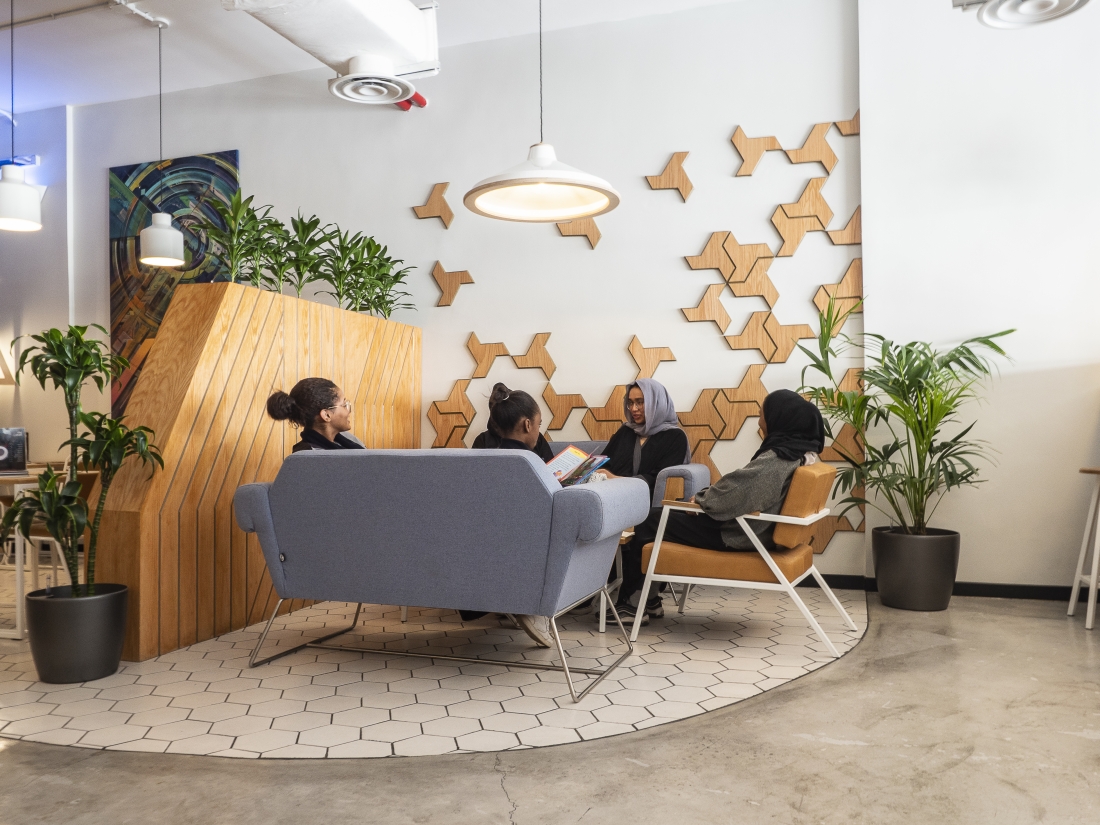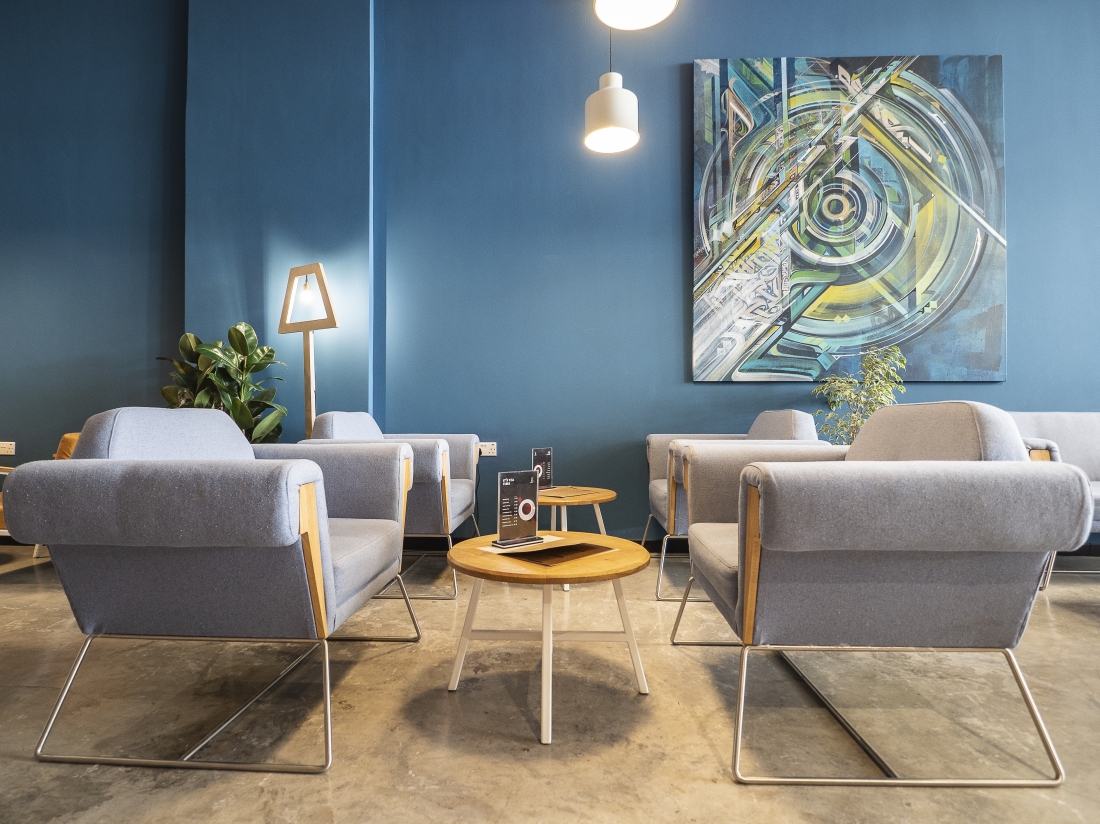 Custom-made Studio Canopy Tables and bespoke 'conference' tables add to the creative range of furnishings, and a bespoke spiral staircase links the cafe's ground floor to an upper mezzanine, with additional seating. Liqui's bespoke, geometric interlocking oak wall tiles provide an architectural feature, one that dovetails with the artwork by Zepha.