Luke Irwin on luxury rug design, the creative process and the benefit of collaboration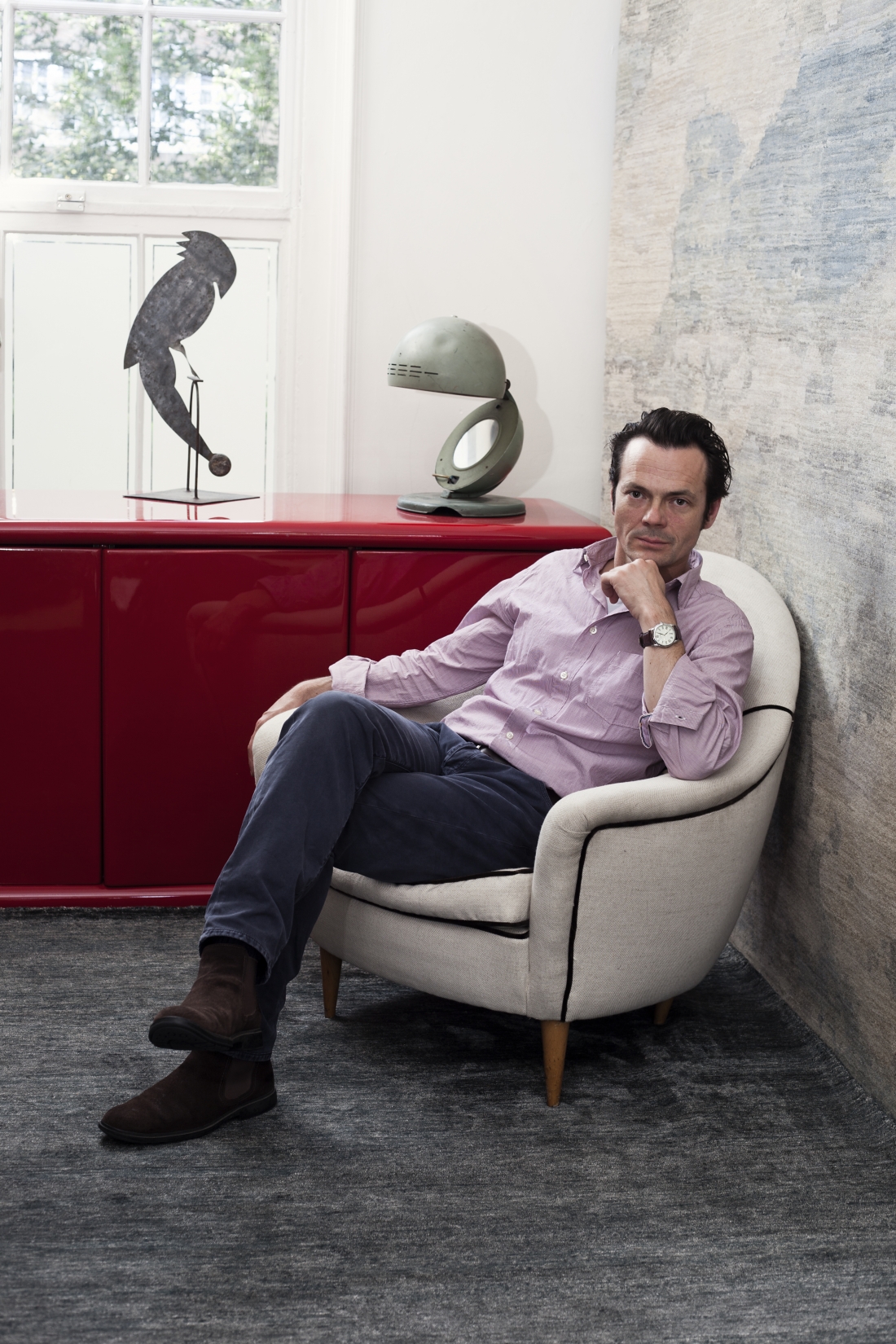 Luke Irwin, is someone who has established himself as a creative force not only with his award-winning rugs but also with his various partnerships.
A recent example is the 'By Design' talk series in partnership with Sir John Soane's Museum featuring BBC Art Editor, Will Gompetz, in conversation with internationally renowned designers such as Es Devlin, Sir David Adjaye and Edmund du Waal.
In addition to this, he recently launched The Seat of Power in association with master cabinet makers Little Halstock, a commentary and vehicle for conversation examining the changing nature of power. In 2019, Luke also launched his collection of love letters, Les Billets-Doux, a set of 12 notecards, hand-drawn by Bristol-based artist Eleanor Hardiman.
These collaborations and partnerships come under the new 'Luke Irwin: Everything But' umbrella where he explores other avenues of design and collaborates with artists in new fields.
It wasn't always this way. It was, in fact, a chance encounter with a Tibetan weaver's son whilst at a family lunch down in Dorset that kicked things off. They exchanged stories and Luke learnt more about the family rug-making business in Kathmandu.
Following this chance meeting, Luke became fascinated with the rug-making process and spent the next six months thinking about the mills in Kathmandu. A real turning point in his career, this moment drove him to explore contemporary rug designs which, to this day, are all hand-knotted using traditional methods in Nepal, India and Pakistan.
Luke established his rug brand, drawing inspiration from the past and its impact on contemporary design which became his unique calling card. Much of the inspiration for his collections is rooted in history and is based on everything from original textiles, dreams and poetry, to crop circles and architecture.
Many of these unique designs went on to win international design awards, in particular the Ikat, Hex and Fresco & Nimbus collections. It was, however, another serendipitous event that propelled Luke into the international news in 2015 when he discovered a Roman villa underneath his home while laying electrical cabling. The discovery was unparalleled in size and historical relevance and eventually prompted Luke to develop the novel design and unique manufacturing techniques of his 'Mosaic' collection, which consequently won numerous awards and accolades such as Wallpaper's Award for Best Design Product 2017.
Luke opened his flagship shop on London's Pimlico Road in 2010 and has since exhibited at trade shows including Decorex (in the United Kingdom and Abu Dhabi), Domotex, Design Junction and ICFF. He is also recognised today for collaborations with household names ranging from Anthropologie and The Conran Shop to Williams Sonoma Home.
All this, along with his unique eye for pattern and colour over the past 15 years has secured him a loyal client base among the world's most discerning interior designers, architects, private clients and retailers. We chatted to Luke about his work, his process and what he's up to next.
How does one choose the right rug?
The two most important and difficult aspects of selecting the right rug for the room is the colour and the size. Incorrectly selecting a smaller size can be aggravating for the entirety of the rug's life in the room. When it comes to the design or pattern of the rug, it's much easier to have a definite and in your eyes, correct, opinion. It also depends on the state of the room's current interior design.
The best way to ensure synergy is to begin with a rug and then build out the room's furniture and décor with that as the starting point. If you're looking to refresh a room with a new rug, make special effort to have a balanced view of the room and select a rug with that in mind.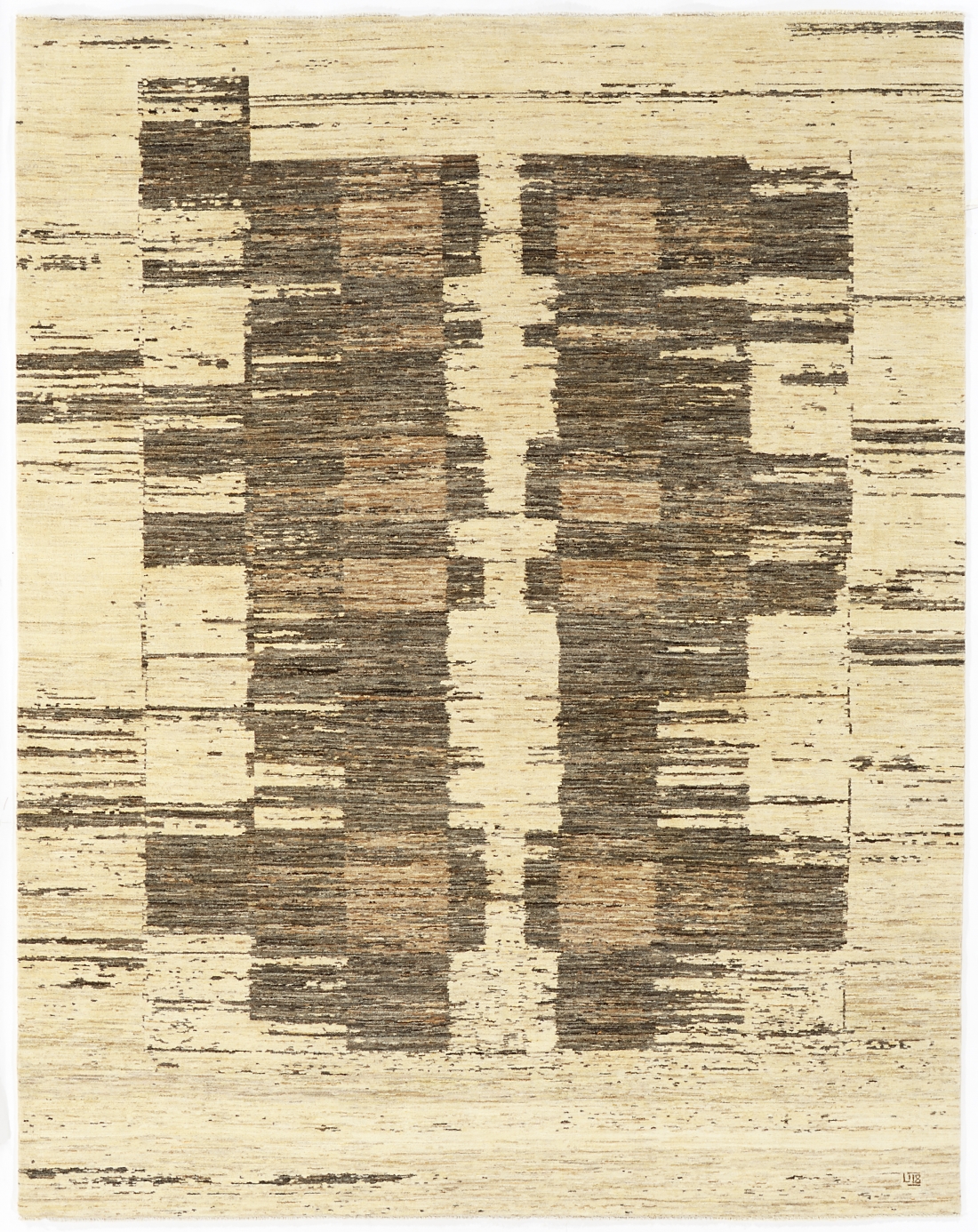 Can you talk us through a recent bespoke commission?
The process of creating a custom piece is a long but rewarding one. Our made-to-measure bespoke process can take up to 18 months – from the very beginning stages of design to the final delivery. For example, a custom version of our Mosaic collection will have 120,000 individually hand crafted knots, and that's just for the 8 foot by 10 foot size.
Working with clients to find the best size, colour, and design for their space is a different process for each commission. Some come to me knowing exactly what they want, some are blank slates looking for guidance and inspiration.
You're venturing into new partnerships. Tell us more.
Excitingly, we will soon be launching a John Lewis diffusion line where customers will be able to shop a select few of our designs such as the Sari Silk collection, made up entirely of recycled Saris, along with our Horizon's collection inspired by the painterly strokes of William Turner's landscapes.
John Lewis is such a strong British brand, so it felt like the perfect alignment for these collections specifically. The line will be available to buy online and at select John Lewis shops across the UK in the Spring of this year.
What's been the highlight in collaboration? Have you learnt anything new?
The highlight in any collaboration is being able to combine one's expertise with someone else's in order to elevate your skills to the next level and create something unique. Of course, I am always learning something new – whether it's seeing my vision evolve from another's perception or taking an old idea such as the 'Doves and Stripes' rug and turning it into something completely different.
We collaborated with master cabinet makers to create 'The Seat of Power', our first furniture design. It is meant as a conversation piece, intended to start a dialogue about the changing nature of power. The whole process of designing and manufacturing the piece was inspiring.
What's the story behind Les Billets-Doux?
The Les Billets-Doux collection is inspired by the notion of the love letter. Be it from a soldier to his sweetheart from the trenches of the First World War, or the scribbled letters written on A4 paper in biro between John Lennon & Yoko Ono, or even the sketches that Picasso made as love notes for the women who inspired his art.
Writing a love letter is a dying art and I wanted to explore the notion of writing a note to your friends, your beloved or even your family, to tell them that you are thinking of them. The 'Les Billets-Doux' are phrases for love in all its forms.