Lisa seats by S•CAB the chosen furnishings for Linfa Milano.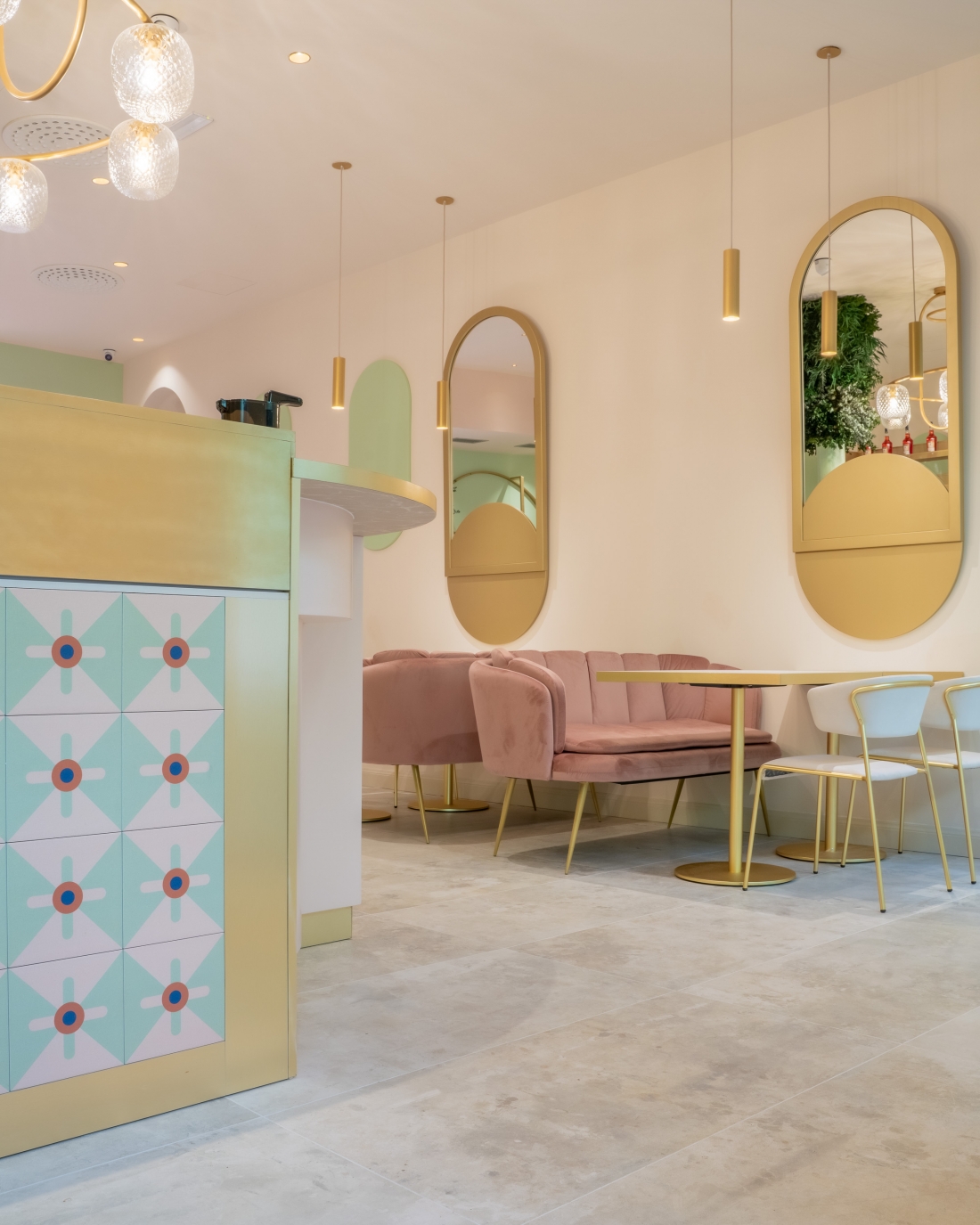 From the redevelopment of an old workshop comes restaurant Linfa Milano – Eat Different.
A project in which every detail has been taken care of: from the selection of raw materials – all high quality with low environmental impact and 100% plant-based – for a gourmet menu, to the choice of furnishings, with the Lisa chairs and barstools by S•CAB allowing for the most comfortable welcome.
Overlooking the street, three large windows offer a view of the interior of the restaurant in all its peculiarity: a building body longitudinal to the walkway divided into three halls, each characterised by colours and furnishings to create a specific atmosphere.
The entrance to the restaurant is characterised by an original, renovated central column, with a furnished surrounding bar counter that welcomes customers in a soft and pleasant setting where they can have a drink at the counter, seated on Lisa barstools.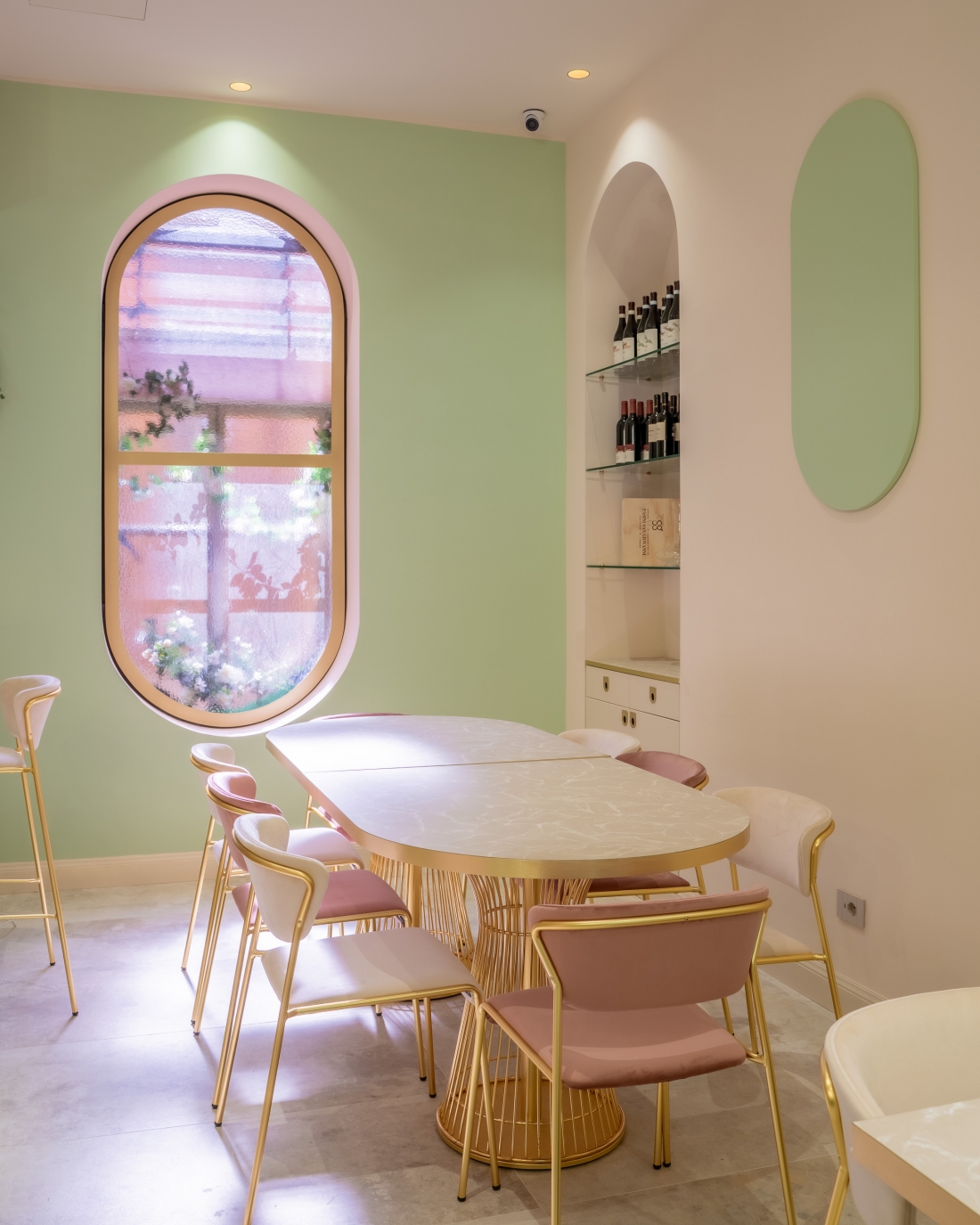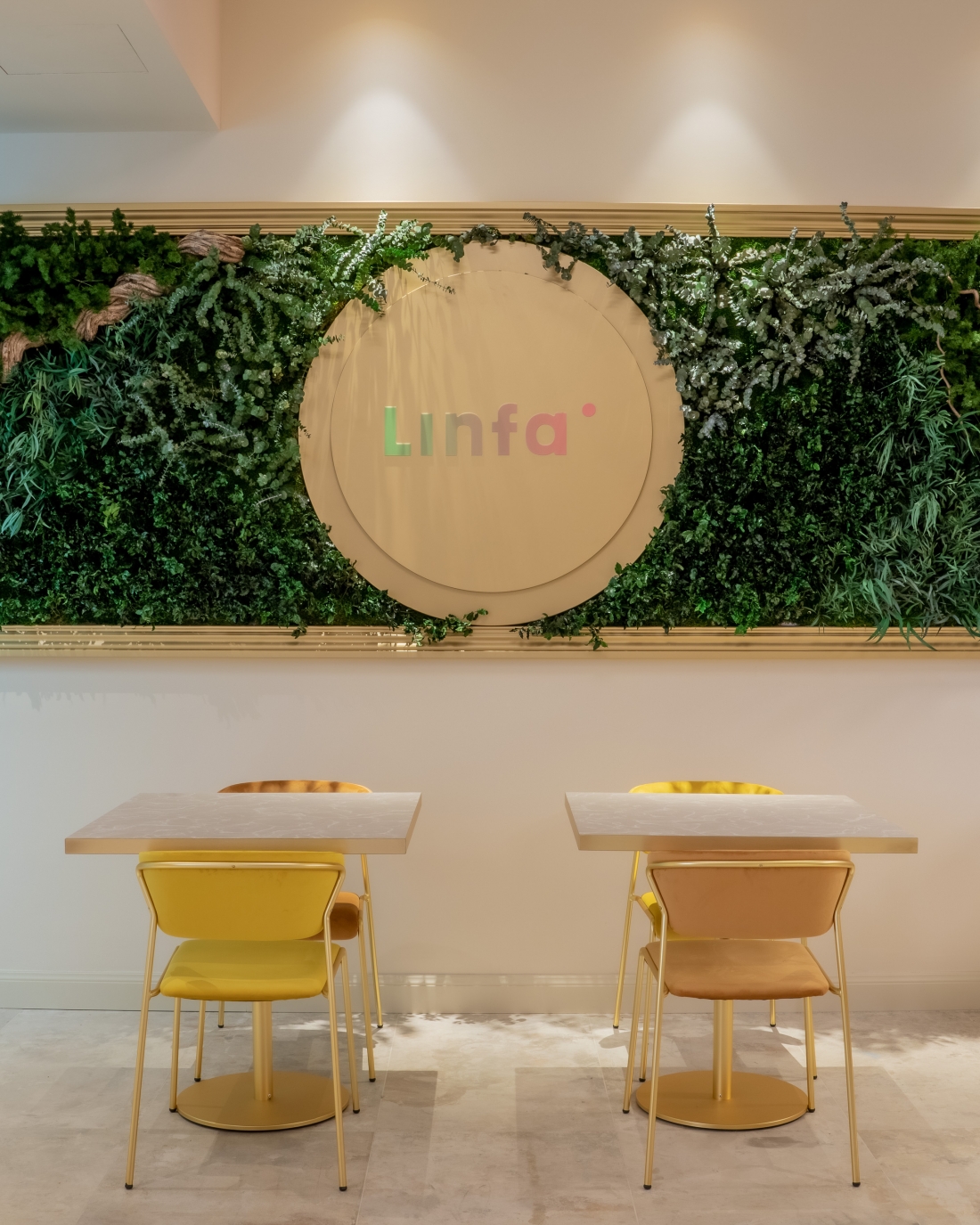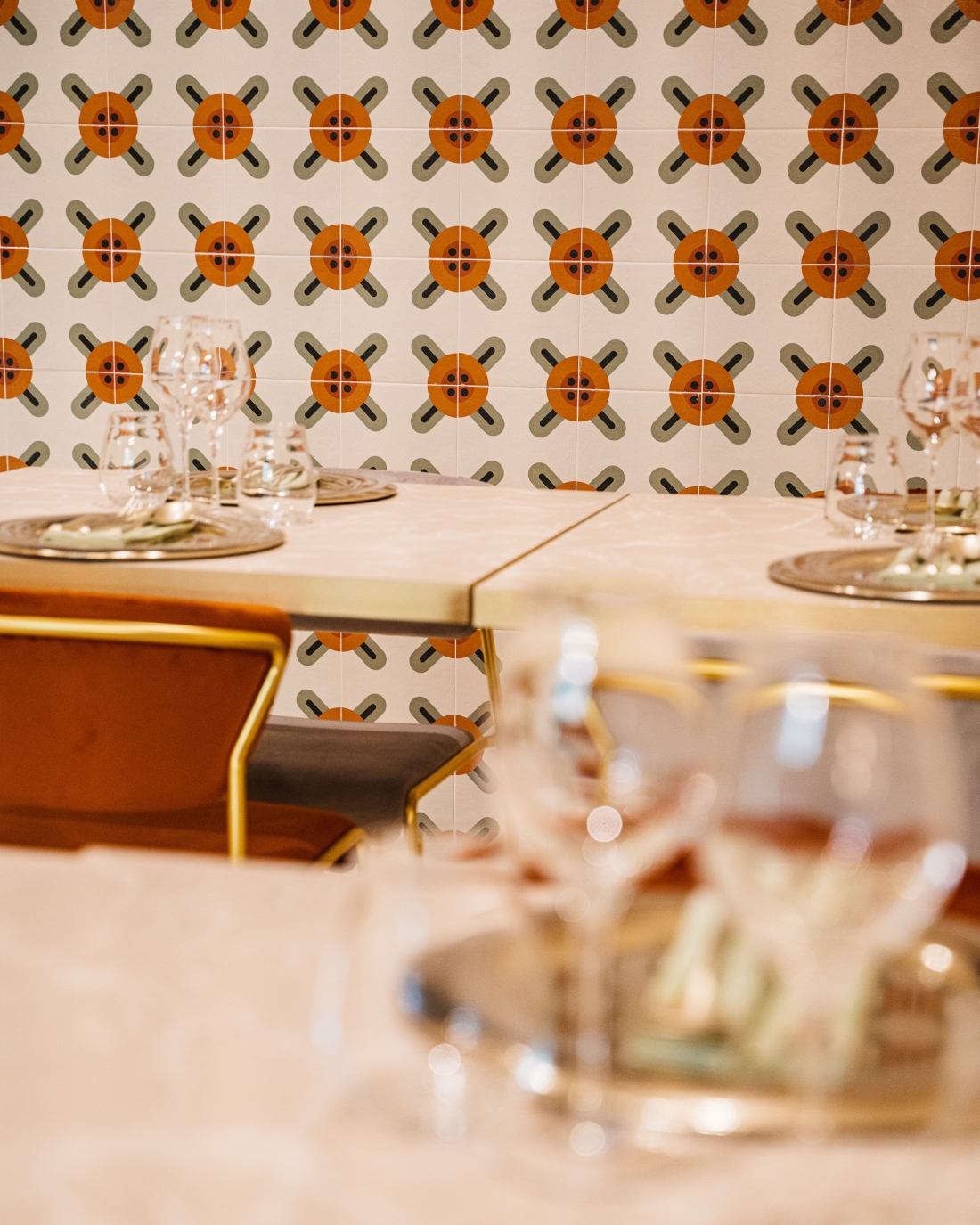 The second area, more private, can be transformed for events and celebrations. The third one has a metropolitan mood with few intimate tables; from the latter you can see the open kitchen to experience the chef while they elaborate simple, natural products and transform them into delicacies with a unique flavour. Light illuminates the venue through oval portholes overlooking the courtyard.
The outdoor area is an ideal continuation – same tables, chairs, and flooring, because it is considered a natural extension of the restaurant – located among the trees and protected by glass walls.
And in each hall a combination of dominant colours, also reflected in the chairs and barstools: cream and antique pink, yellow and beige, dove grey and brown. Lisa, designed by Marcello Ziliani for S•CAB, reconfirms itself as a flexible and contemporary chair, born from the concrete need of the company to innovate and break the mould of traditional design, to be a timeless piece of furniture, capable of transforming itself. A characteristic made possible by the infinite combination of finishes, materials, and fabrics that give it a new flavour every time.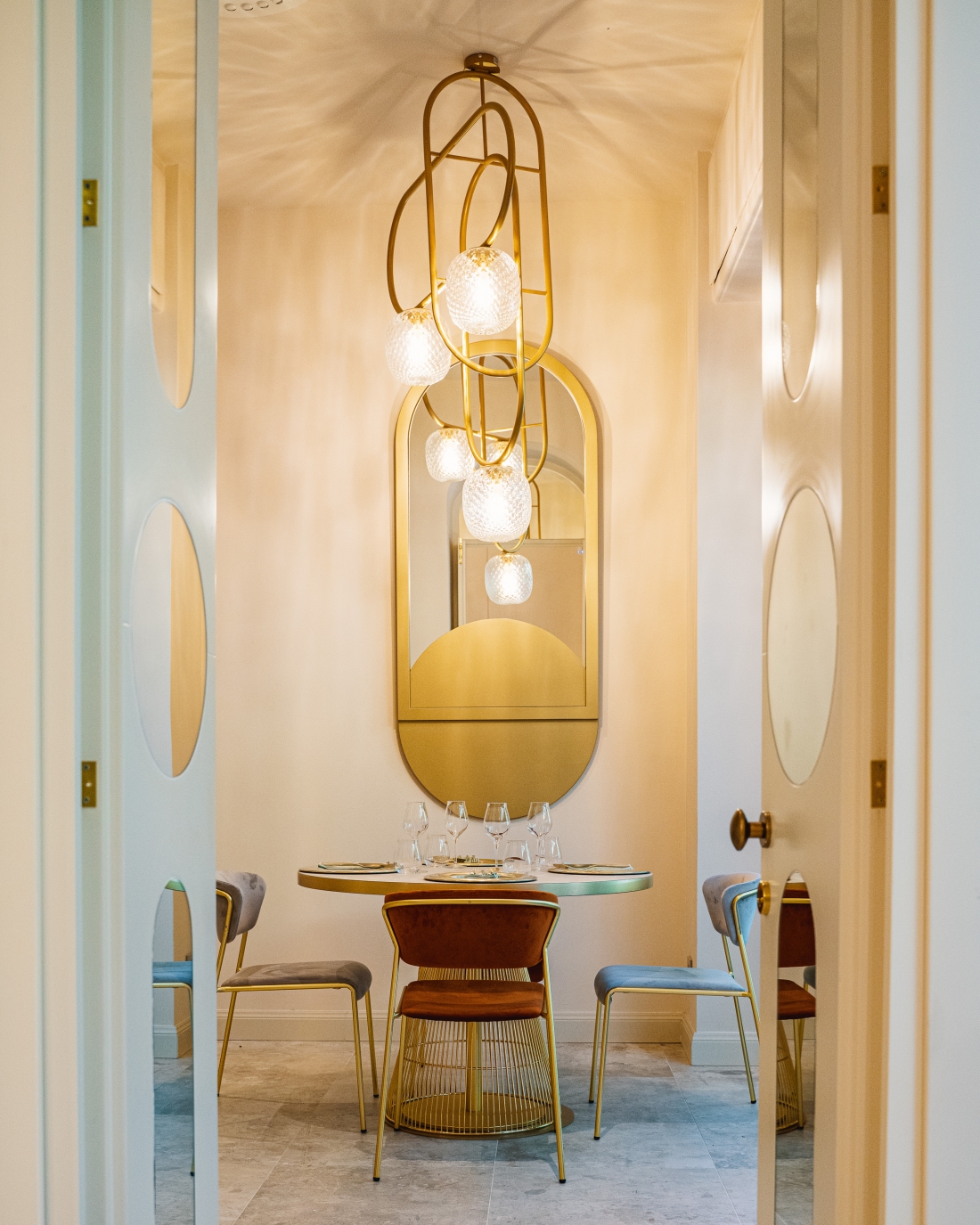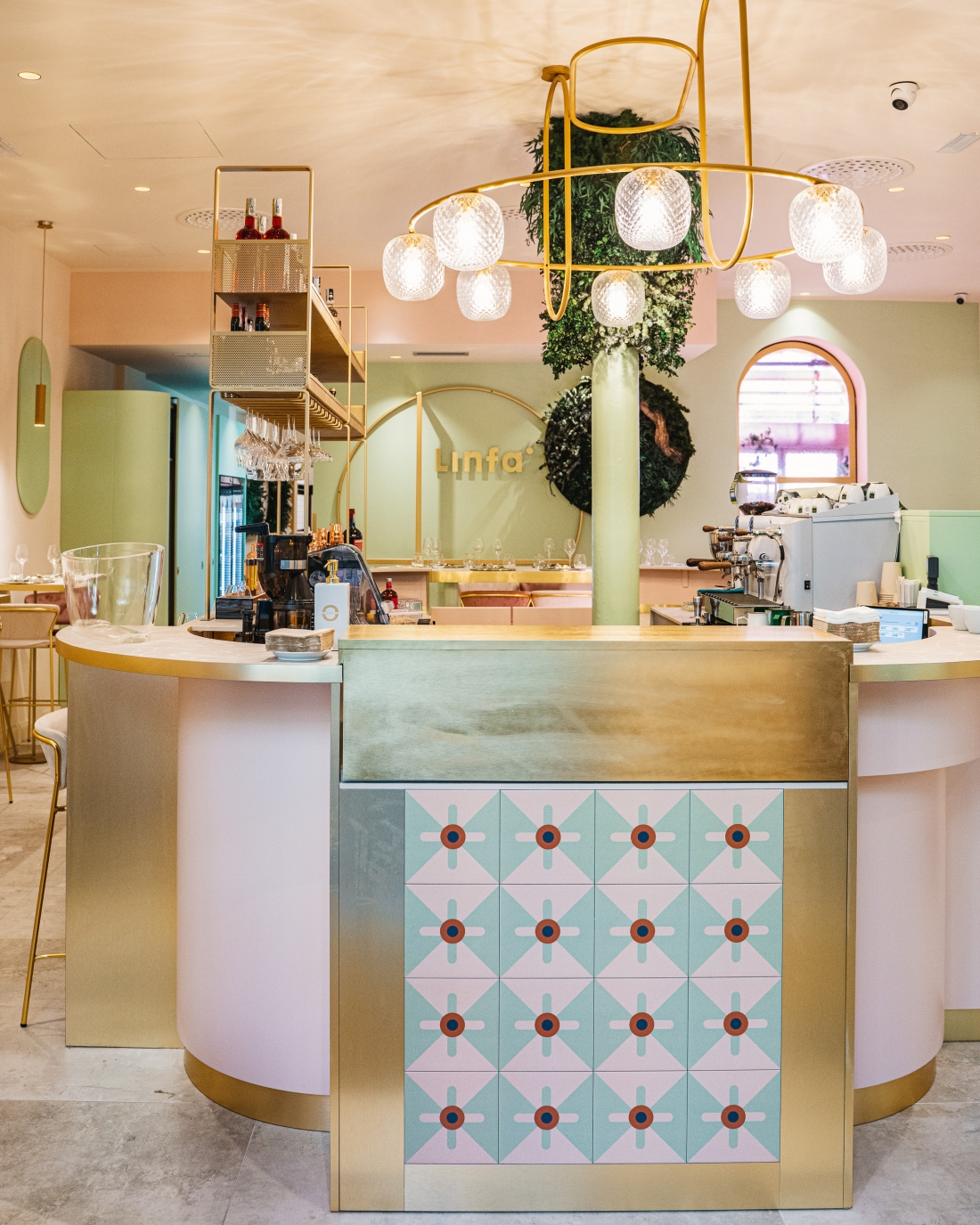 Lisa draws inspiration from the elegant atmosphere that permeated 1950s and 1960s interiors. A retro charm, a domestic memory, which reassures and warms up the environment with its shapes. The enveloping and slightly padded backrest, like the seat, makes Lisa perfect in any environment. The light yet sturdy metal structure enhances its visual lightness. Lisa is available in four formats: chair, armchair, barstool, and lounge.