Apto Paulista by Ricardo Abreu Arquitetos: A harmonious scheme that celebrates nature.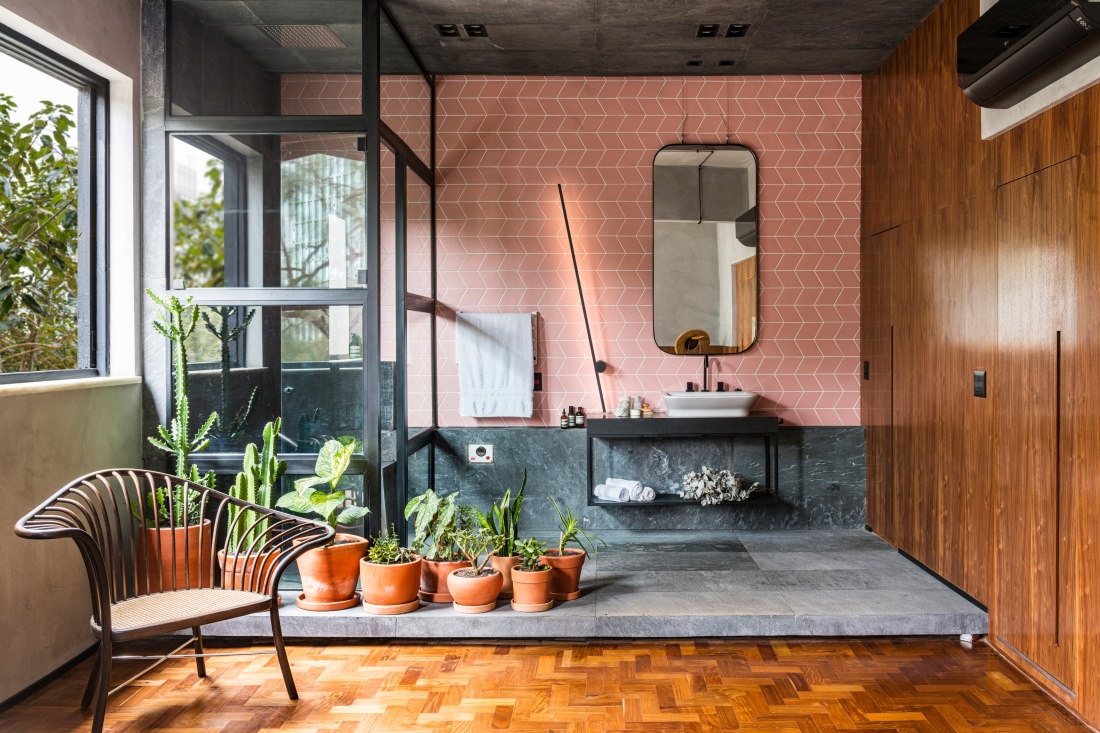 At the end of Avenida Paulista sits one of the most iconic constructions in São Paulo: the Anchieta Building.
The very first constructed building on the avenue, it has since undergone big urban transformation, including an expansion to further allow interaction between the apartment units and the outside through large floor-to-ceiling windows.
Located in this building is this apartment, designed for the owner – whom works in advertising – by Ricardo Abreu Arquiteto, for him and his Golden Retriever, Hulk.
The original floorplan dates back to 1941, and little has been preserved, except for a great curved wall, that unveils itself at the end of the entrance hall. In addition, the two-story apartment enjoys the delightful view of the trees' crowns at Avenida Angélica, enveloping the landscape into the apartment's interior.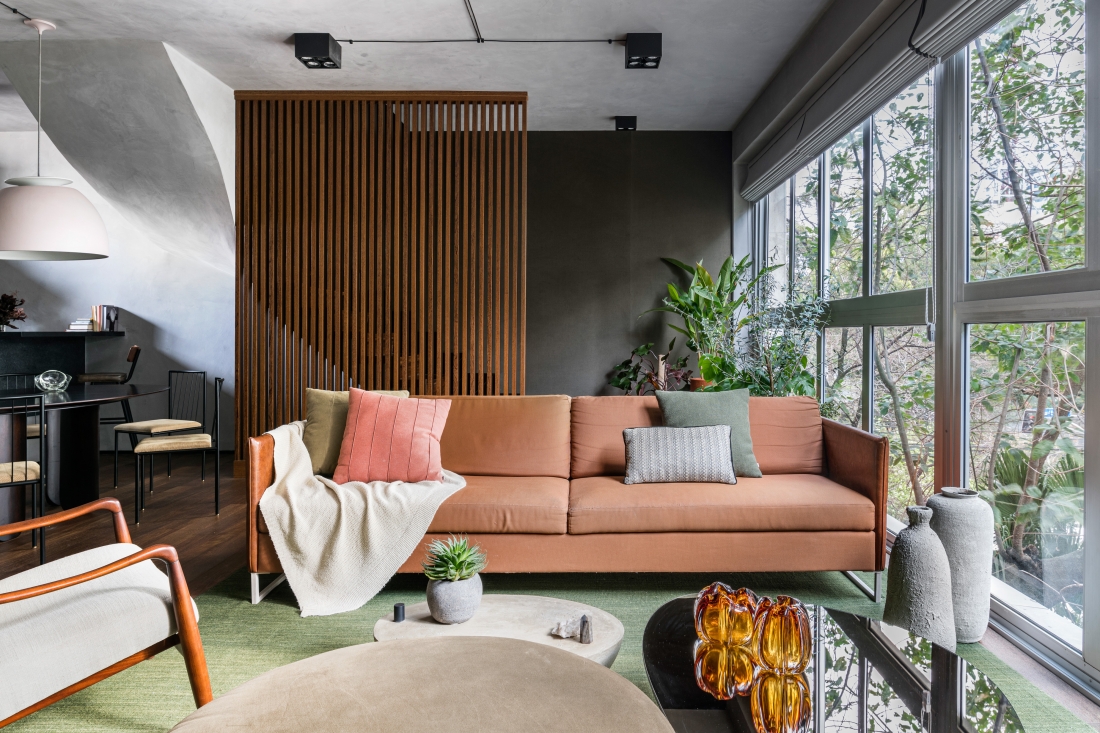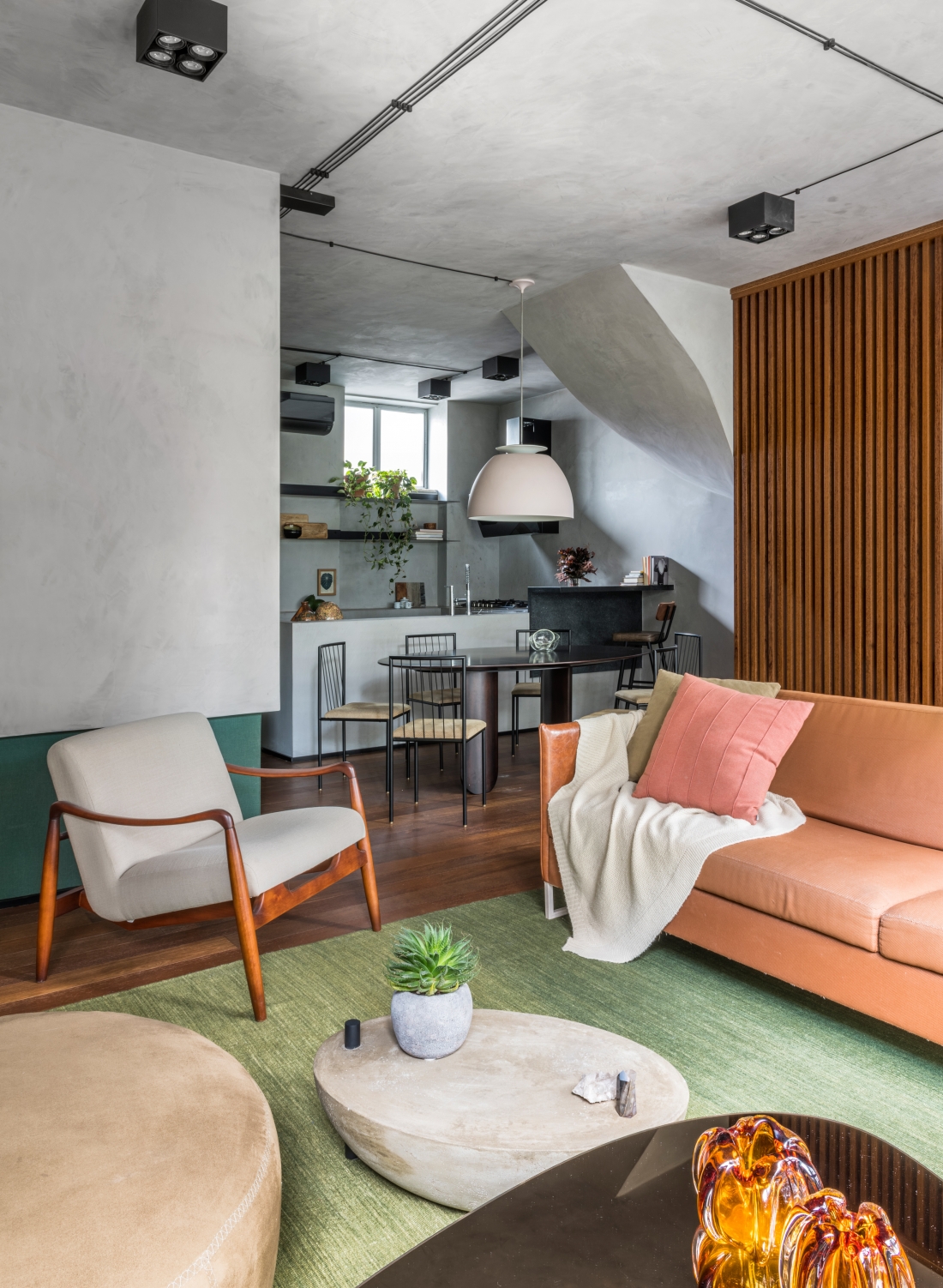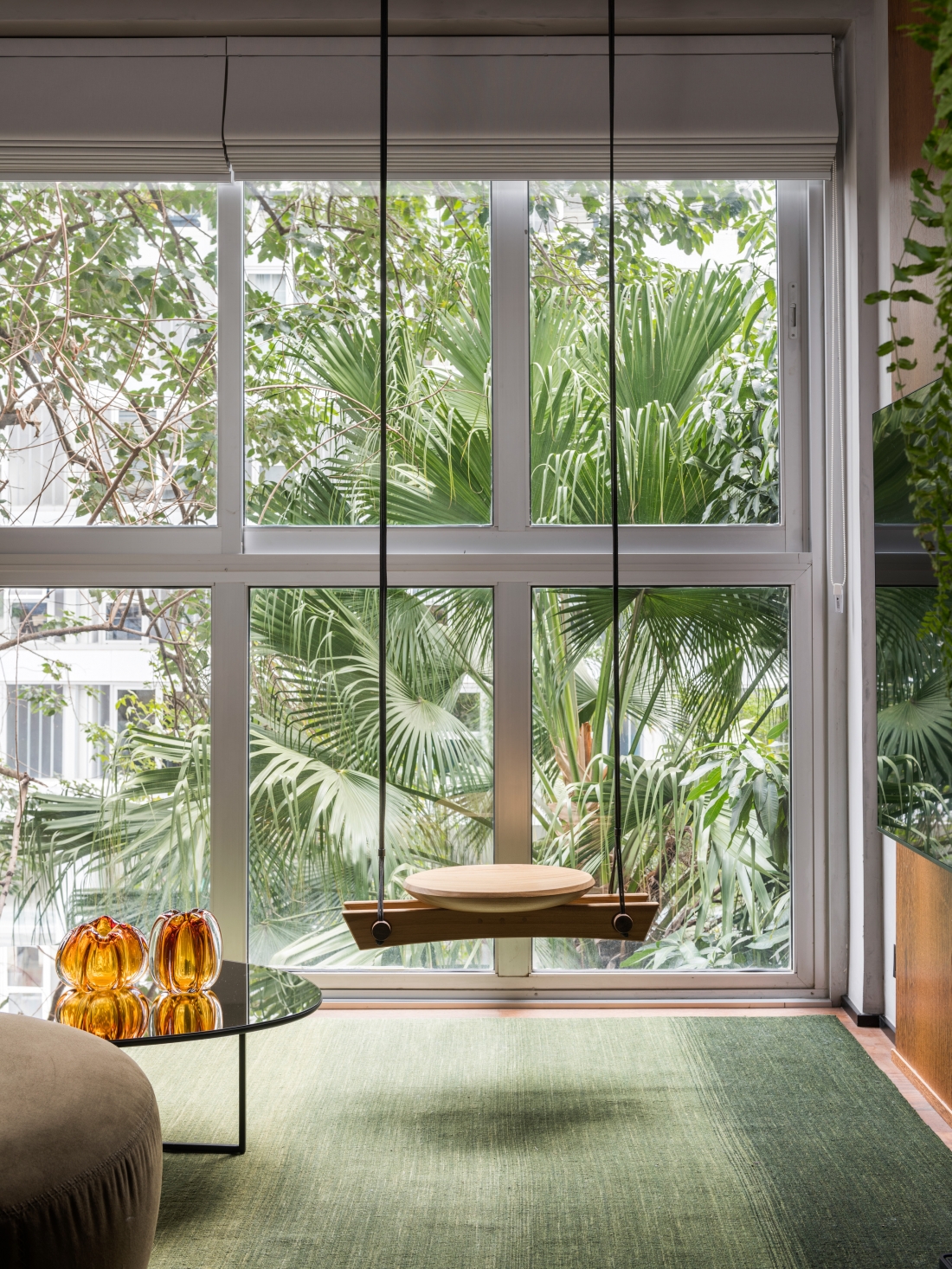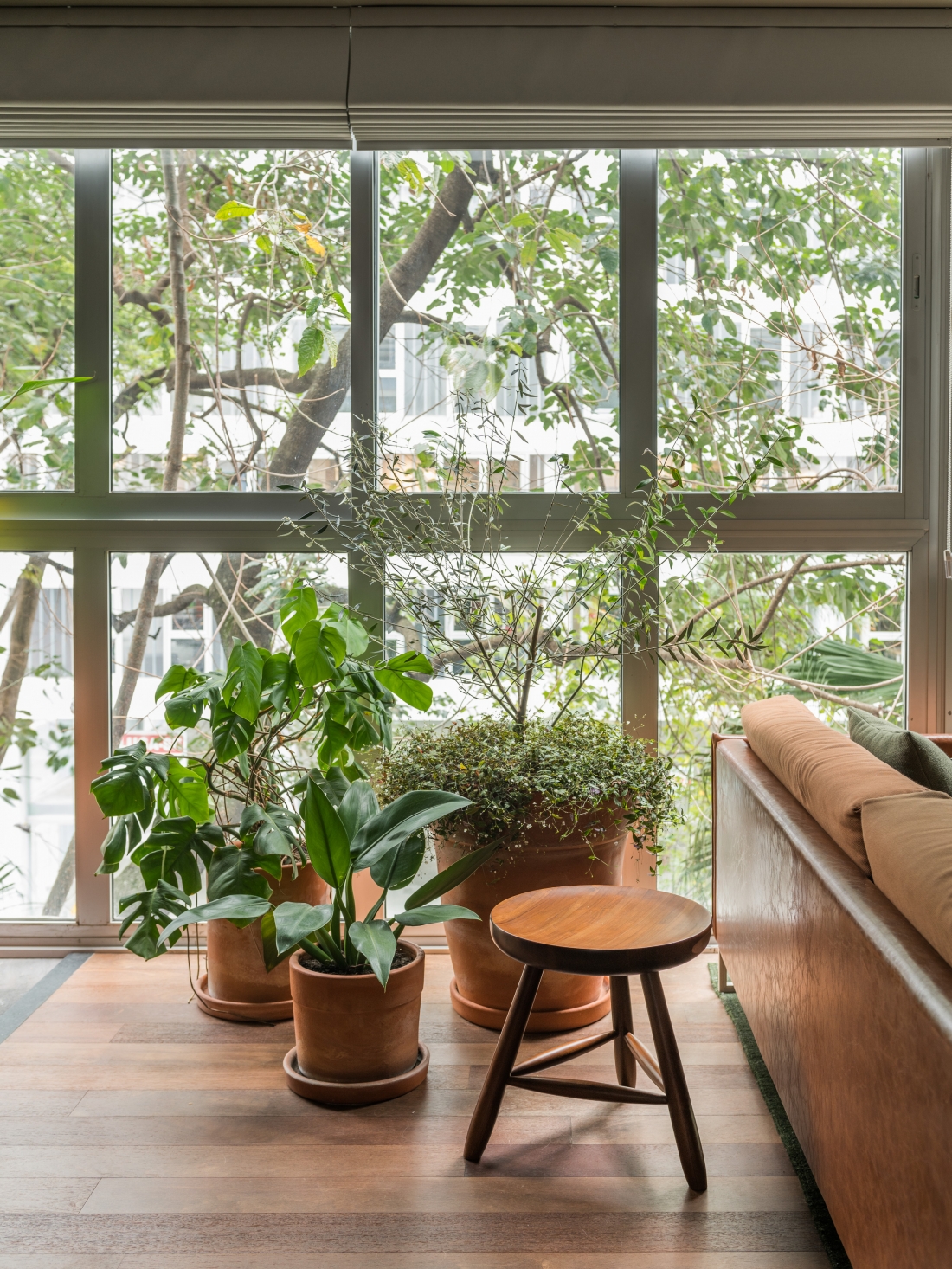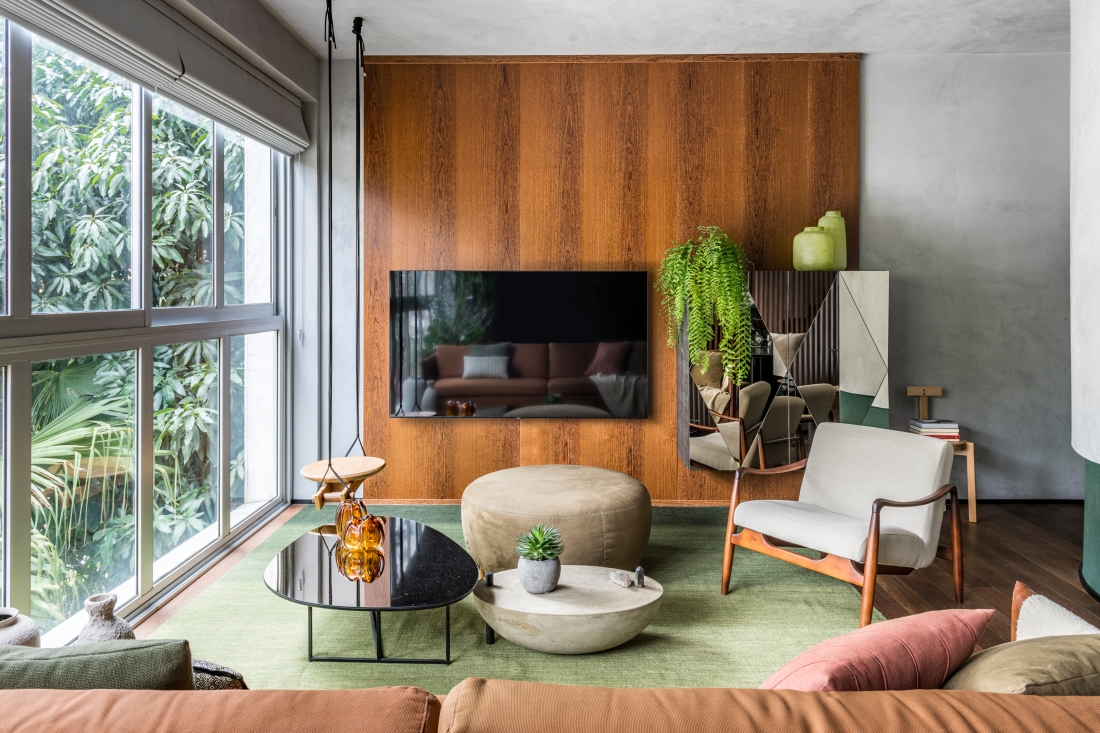 At the lower level of the apartment sit the social spaces, including the living rooms, the kitchen and the restroom. Curiously, two different staircases separate the upper level in insulated spaces: one for the bedrooms and the other for the laundry room.
In the social areas, the kitchen was merged with both living and dining room by adding a U-shaped cabinet, clearing the view of the entire floor. The two bedrooms upstairs gave place for a single master suite, measuring 32m². The private area of the master suite is a high point of the design, enhanced by the union of the bed and bath rooms. The two spaces are separated only by the slight floor level difference and covering materials.
The bathroom area is on a higher floor level, covered with a light-grey natural stone tile – as the ceiling – combined with the rose-coloured tiles on the background wall. The shower stall is also a steam bath, and has been designed to resemble an exposed aquarium. The bedroom area is covered by its original ipe wood club floor, that has been fully restored, ensuring better thermal comfort.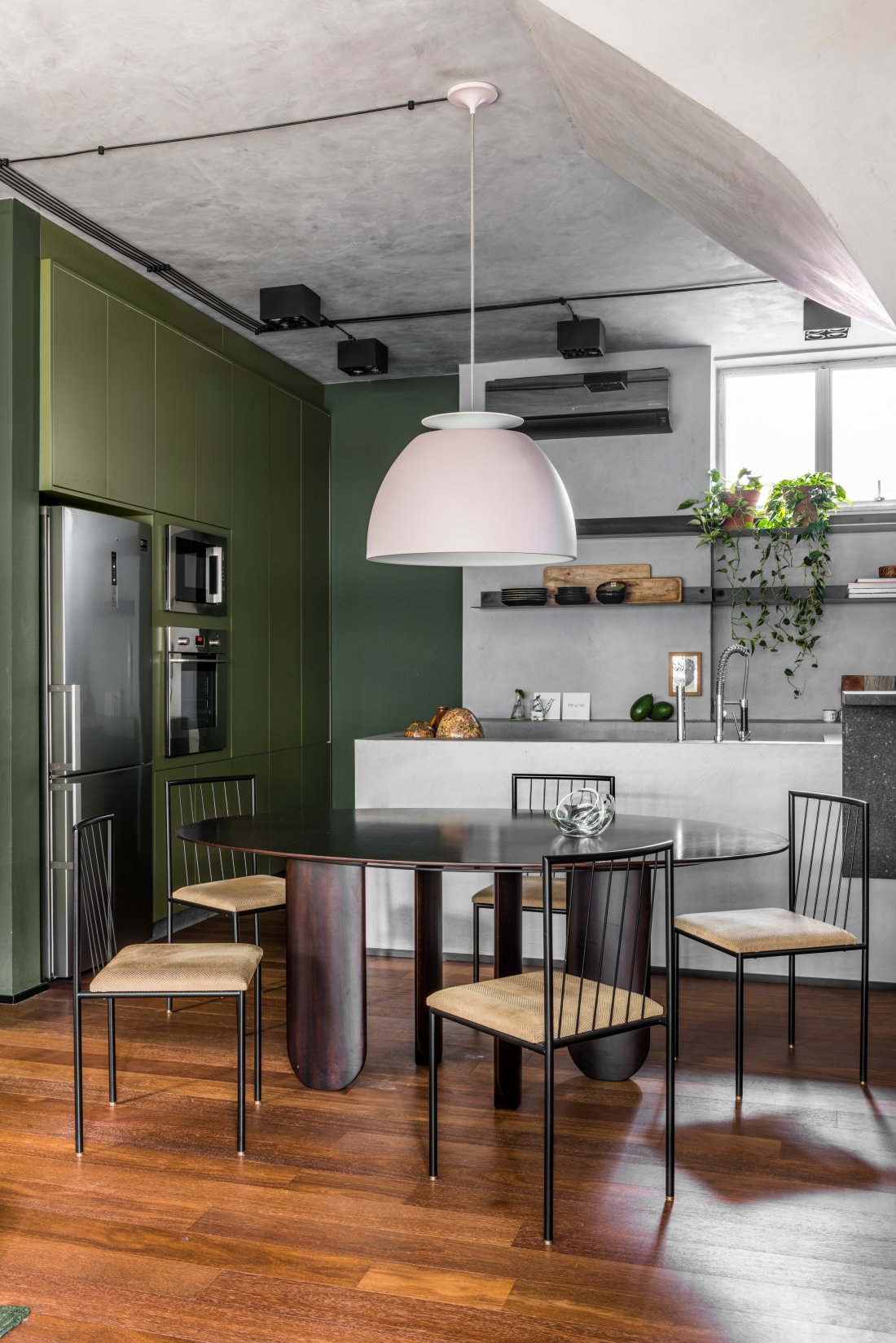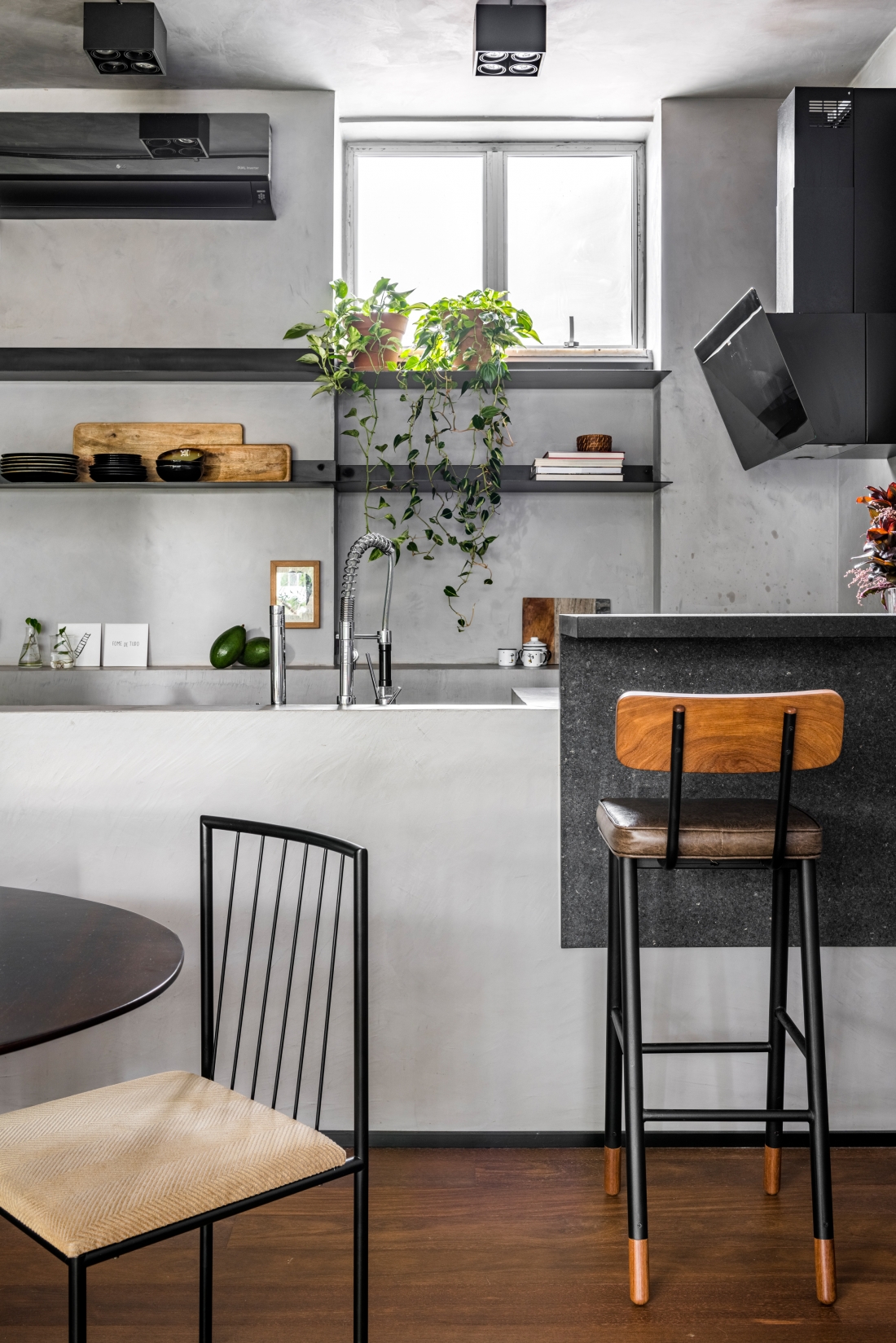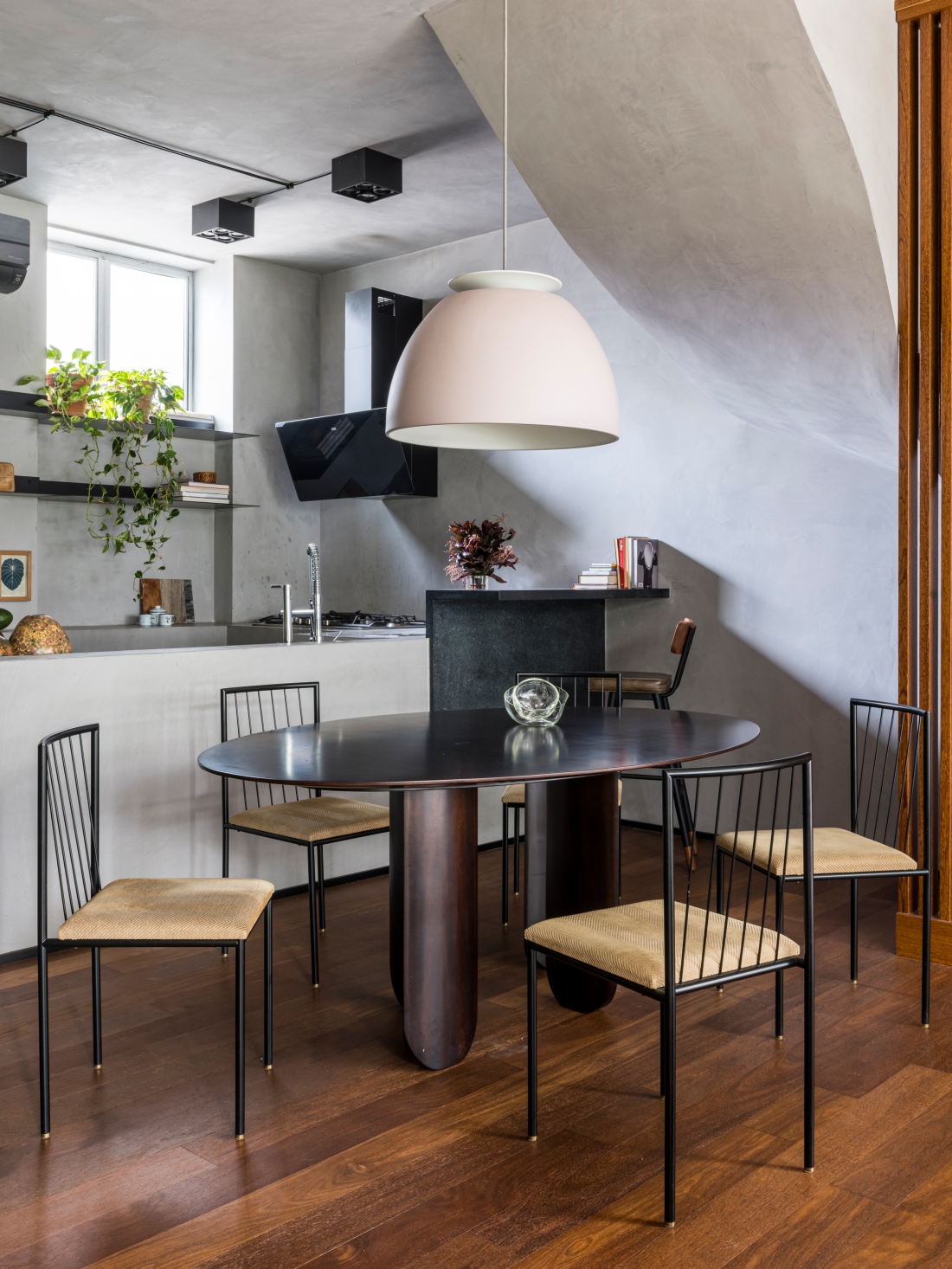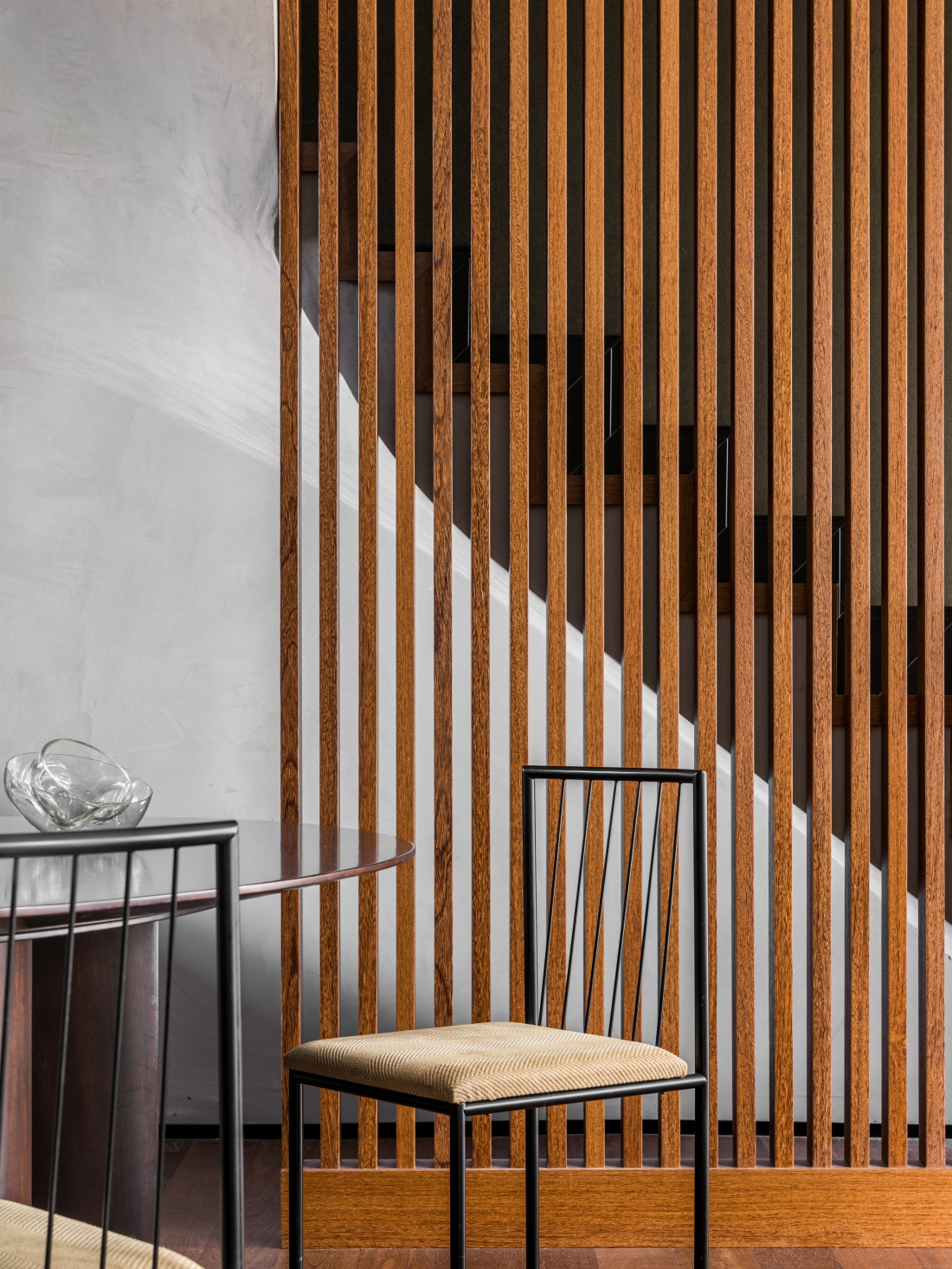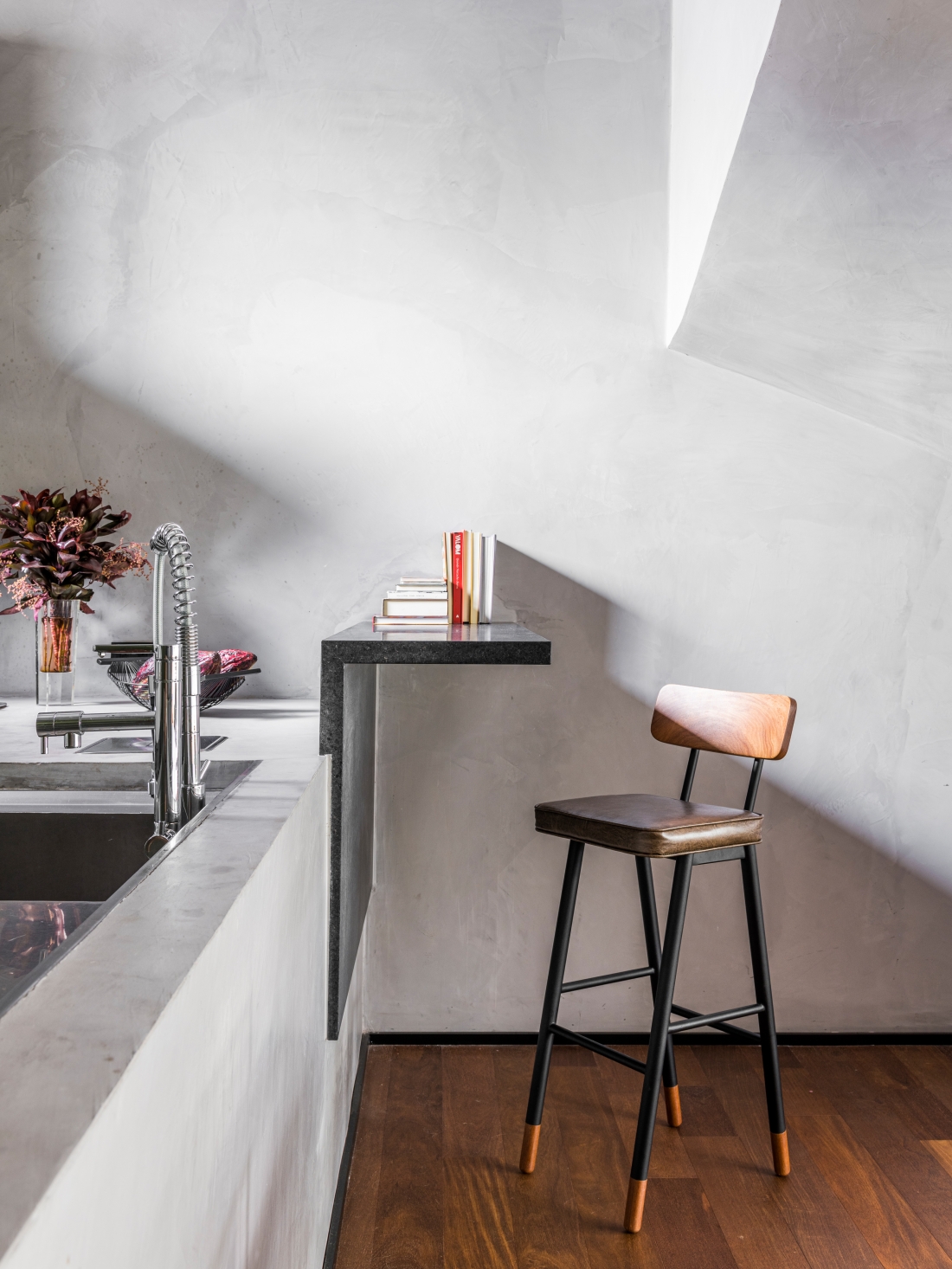 Along the apartment's 110m², the chosen materials for the walls' coatings span linen fabrics, cement, natural wood sheets and ceramic tiles. The furniture selection includes many great names, including the iconic chairs Girafa by architect Lina Bo Bardi, the dining table U by Jacqueline Terpins, and the chairs by Geraldo de Barros.
There are also some contemporary pieces, such as the stool Boni by Felipe Protti, the armchair Temes, the coat rack Dix and the side table Stone by Leonardo Lattavo and Pedro Moog. In the living room, the swing is designed by André Ferri and the coffee table Baleia by Playgroung & Co.
For the lighting, he hanging lamps are Bossa and Less by Fernando Prado, and the wall lamp is Um by Guilherme Wentz.