Magic Circus Éditions unveils Pop-Up, a new and intriguing collection of 'eyeball' lamps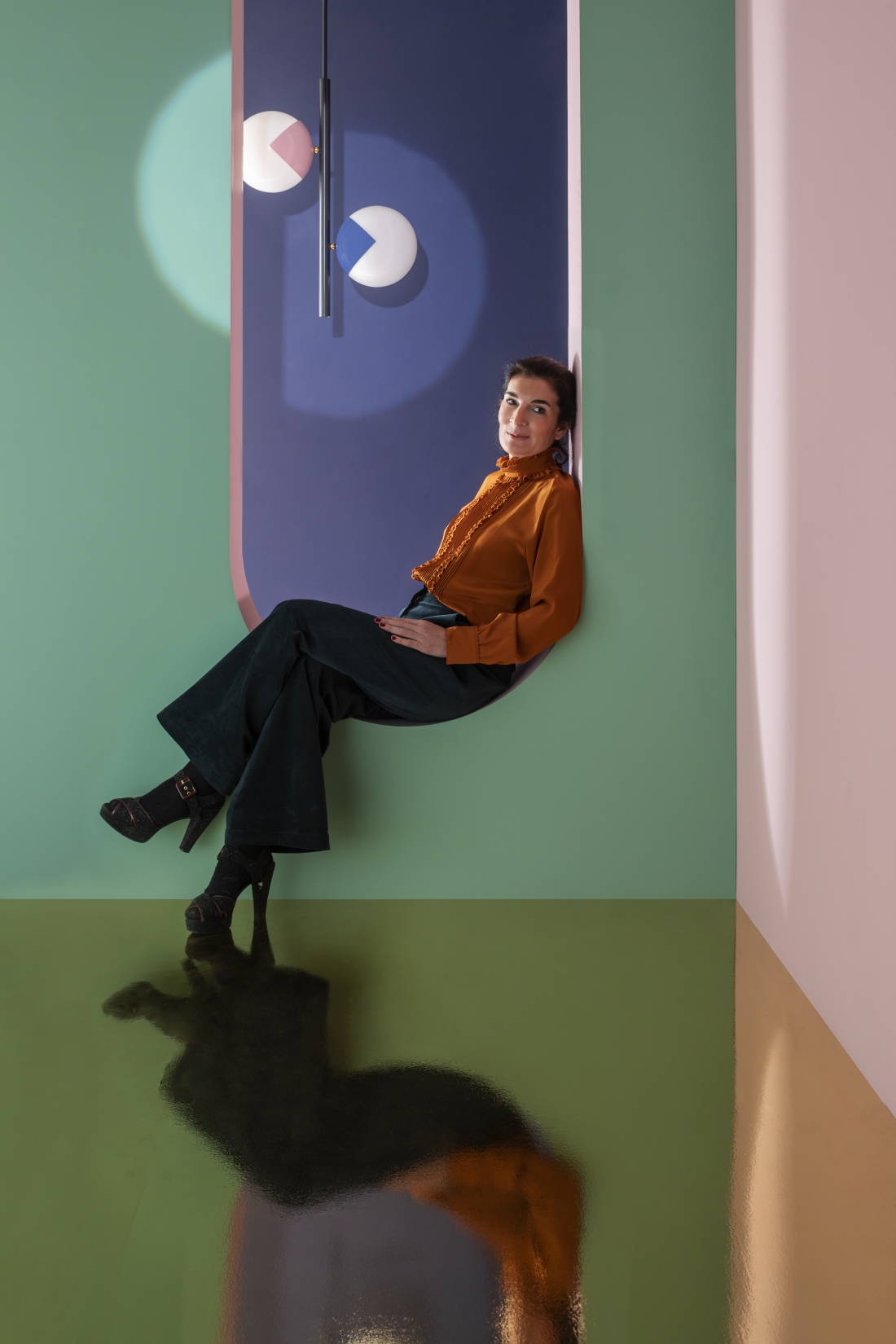 One, two, three colourful globes balanced atop golden stems. Three intriguing eyeballs that are actually lamps. With The Pop-Up Collection, Marie-Lise Féry takes us on yet another journey through a surreal world full of references and nods to our heritage.
For her third collection for her Magic Circus Éditions, the Lyon-based designer is turning back time and diving into the out-dated hedonism of the 1970s. Her view of the period is both ironic and vivacious, offering a subtle yet showy perspective: are these eye-shaped lamps looking at us? Is the reflective surface of the glass really a distorting mirror showing us the narcissism of the time?
With slender and elegant lines calling attention to every detail, Féry creates contemporary designs with the trademark "retro-for-tomorrow" approach, which has earned Magic Circus Éditions its name in the lighting industry since its foundation in 2015.
The various Pop-Up pieces consist of between one and three domes of lacquered brass (in pistachio, pink, light blue, dark blue and lemon), each attached to a brass stem (gold or slate-coloured), highlighting the delicate shape of the mouth-blown glass. Floor lamps and table lamps stand on a Carrara marble base.
Finishes even include a hallmark stamped on each piece to identify it. Like jewellery, each hand-crafted item tells the story of the very best European artisans who shaped it. The fine glass craftsmanship, paired with brass, resonates with earlier creations by the lighting brand. Discover more at magic-circus.fr.