SLO Architecture creates the ColorLab, an art-making space for children in Brooklyn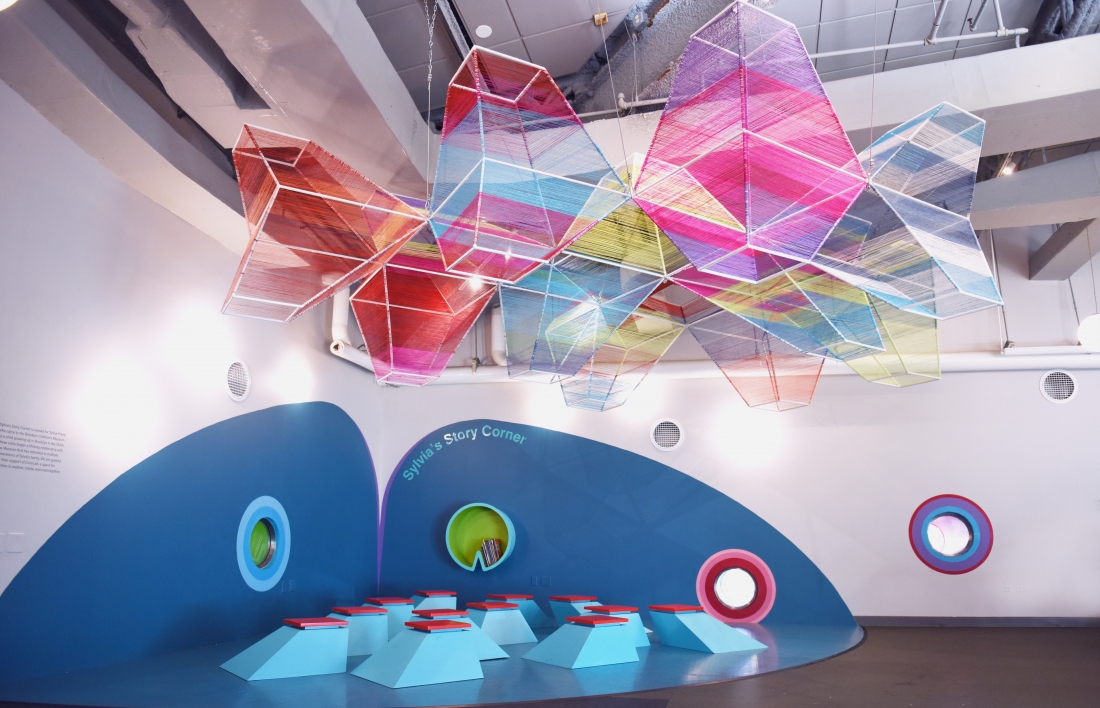 SLO Architecture has just completed ColorLab, an art-making space for young children at the Brooklyn Children's Museum in New York City.
"Our design was largely influenced by the colour studies of Josef Albers in Homage to the Square and the weaving of Anni Albers," explains Amanda Schachter, one of SLO's partners. "The centrepiece of the L-shaped space – a reading corner – is demarcated with a hanging 'barnacle' structure weaved with over 10,000 yards of coloured fishing line, which we did ourselves."
"Whilst in the act of making art in the ColorLab, children see for themselves how colour makes space. At living scale, allegories of perception become experience," she adds.
With the restraints of a modest budget, SLO has made quite an impressive transformation. The reading corner features two art-making areas as well as an enfolding lily-pad that gathers seats beneath a cluster of giant barnacles floating overhead – an amplification of Josef Albers's Homage to the Square, woven into a dense three-dimensional tapestry of over 10,000 yards of coloured fishing line.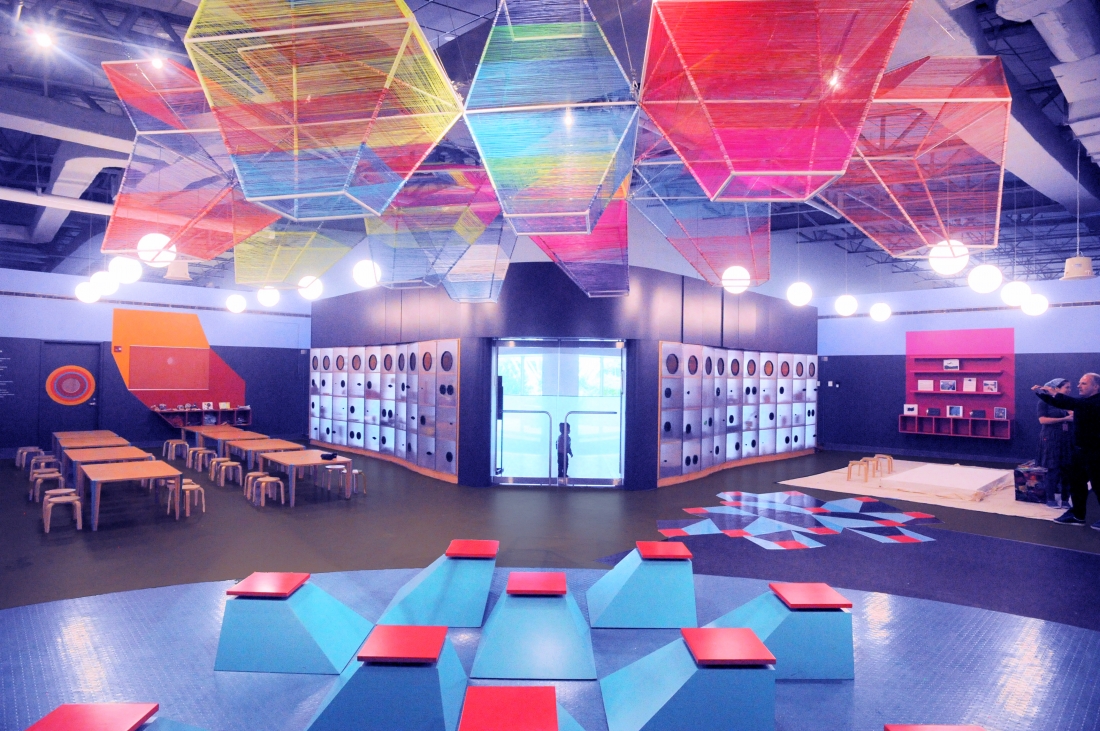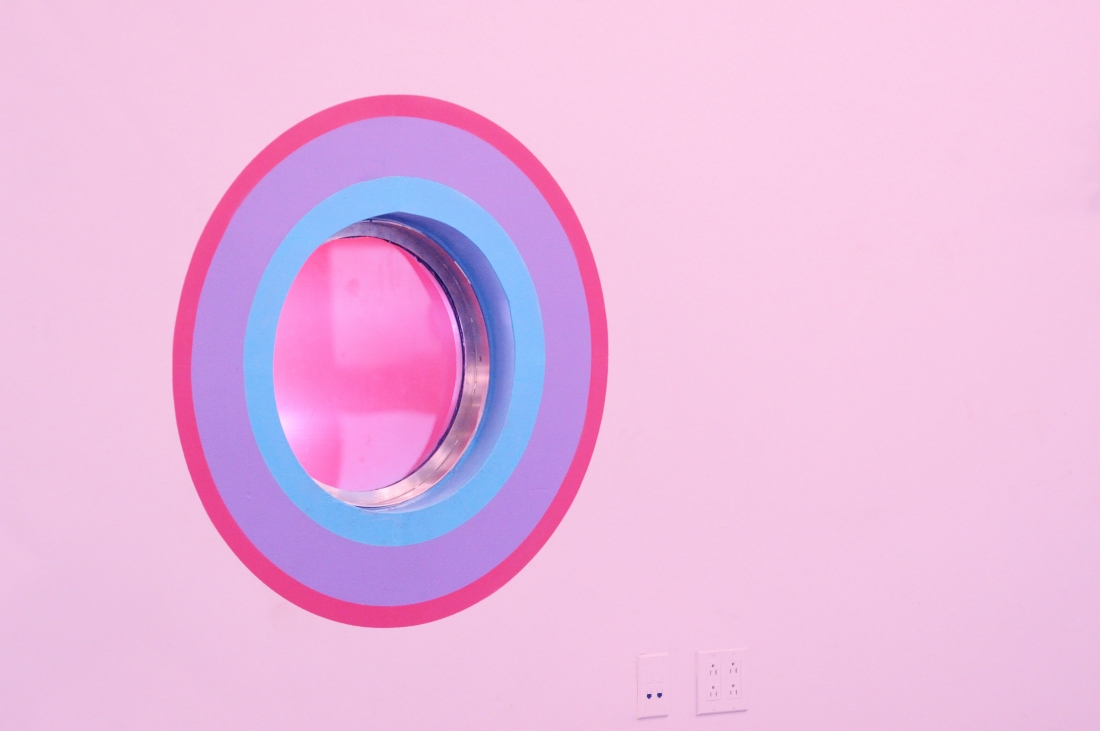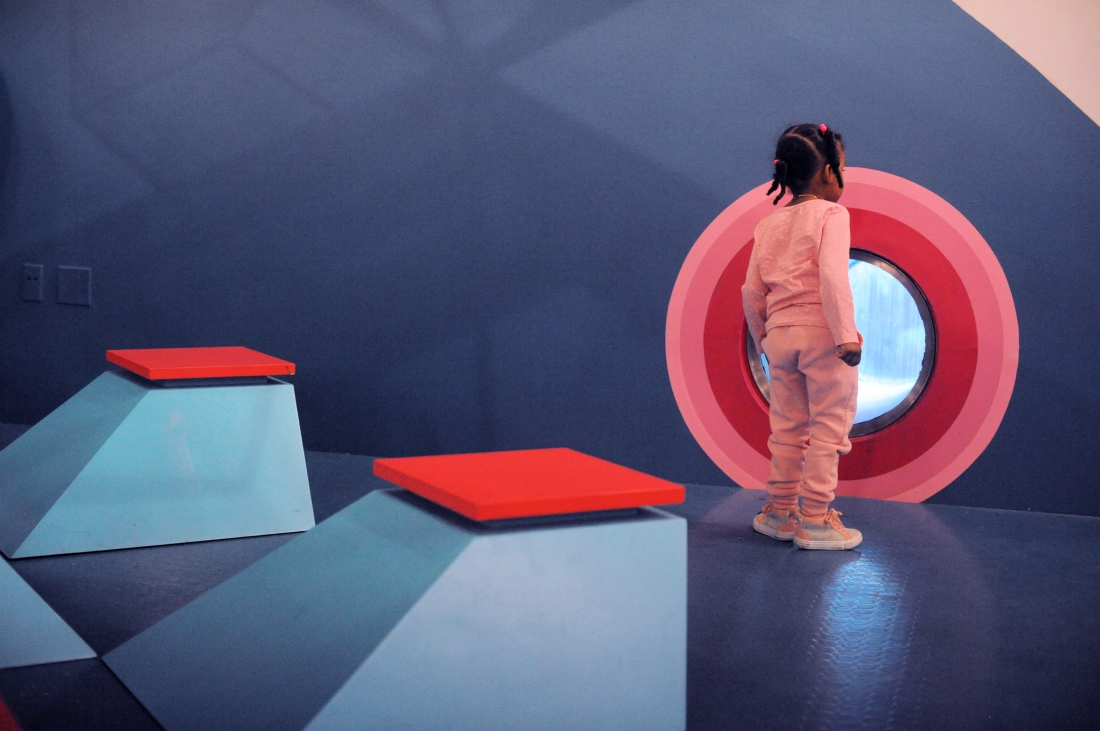 Elsewhere, there are 'colour walls' of cantilevered cubbies and shelving brackets where interactions of colour draw each eye out to distinct horizons from the central reading corner.
On the right, a magenta square crosses a horizon of grey and blue at half transparency, while an opaque magenta square drops below it; on the left, an orange rectangle emerges from two overlapping prisms of component colours.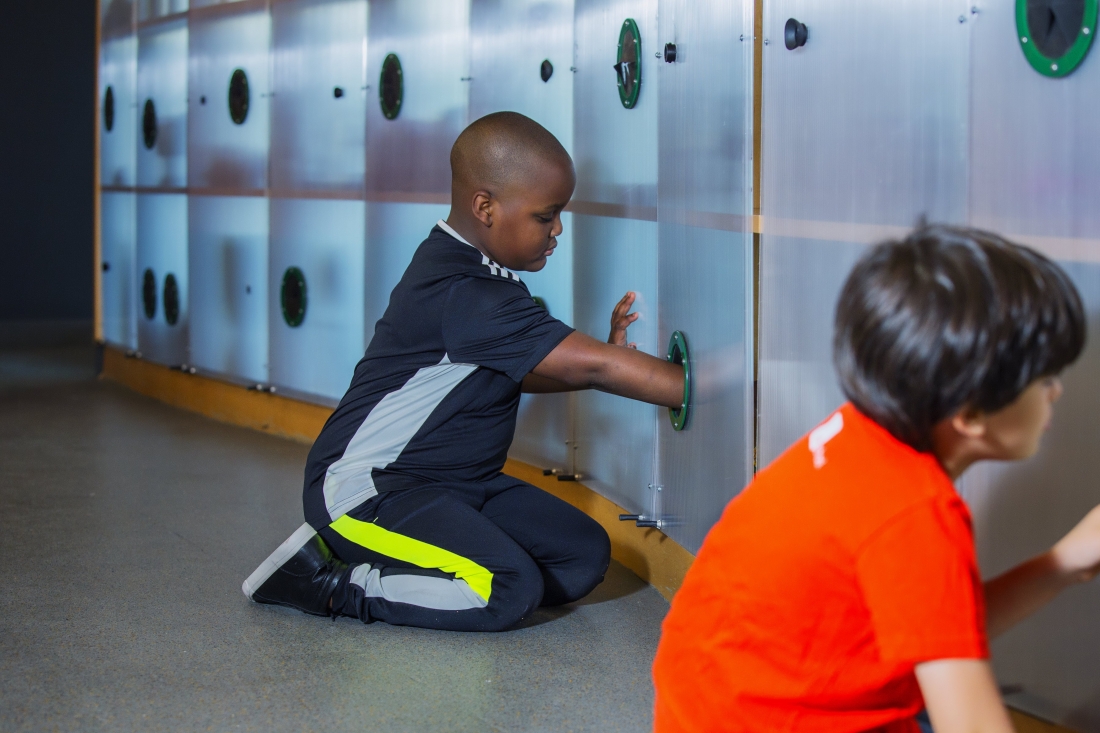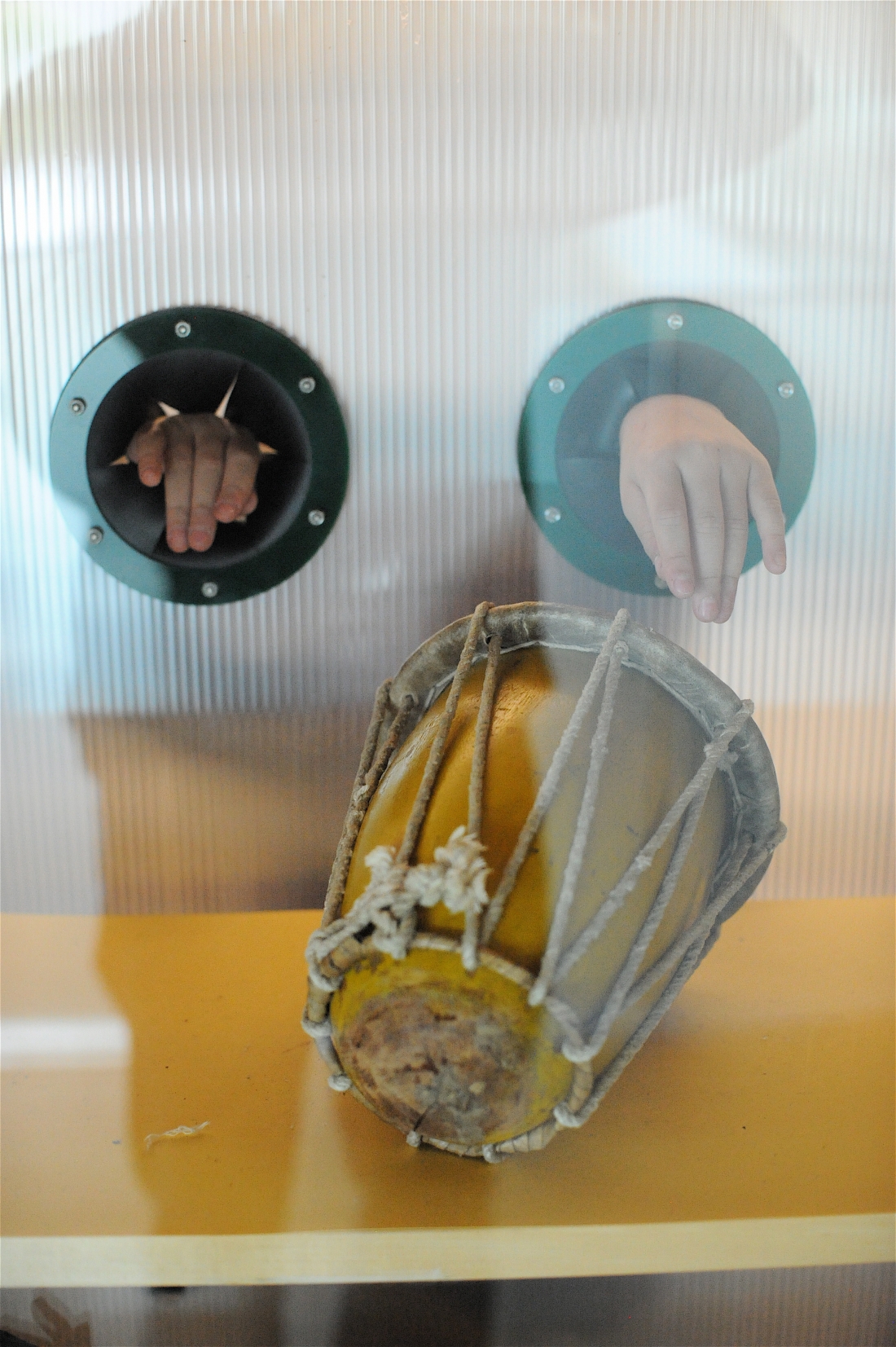 The Wonderwall, transformed from the room's original open shelving, curates a heightened sensory experience of the Museum's art objects. A veil of polycarbonate hides the exhibited objects from within the lab.
Punctured by a series of sense-openings, the translucent surface invites children to navigate the wall to piece together what is on the other side. Meanwhile, passers-by along the corridor outside the lab can watch the children's hands in the act of discovery.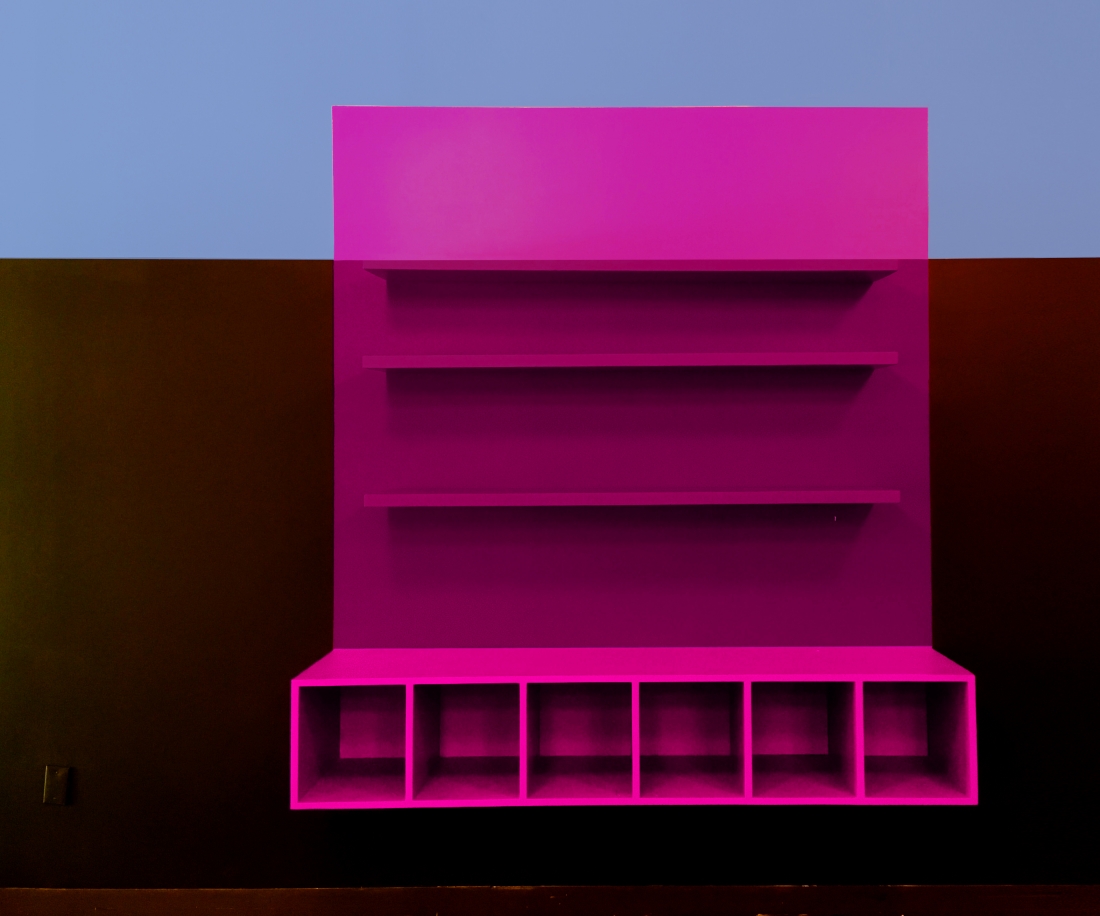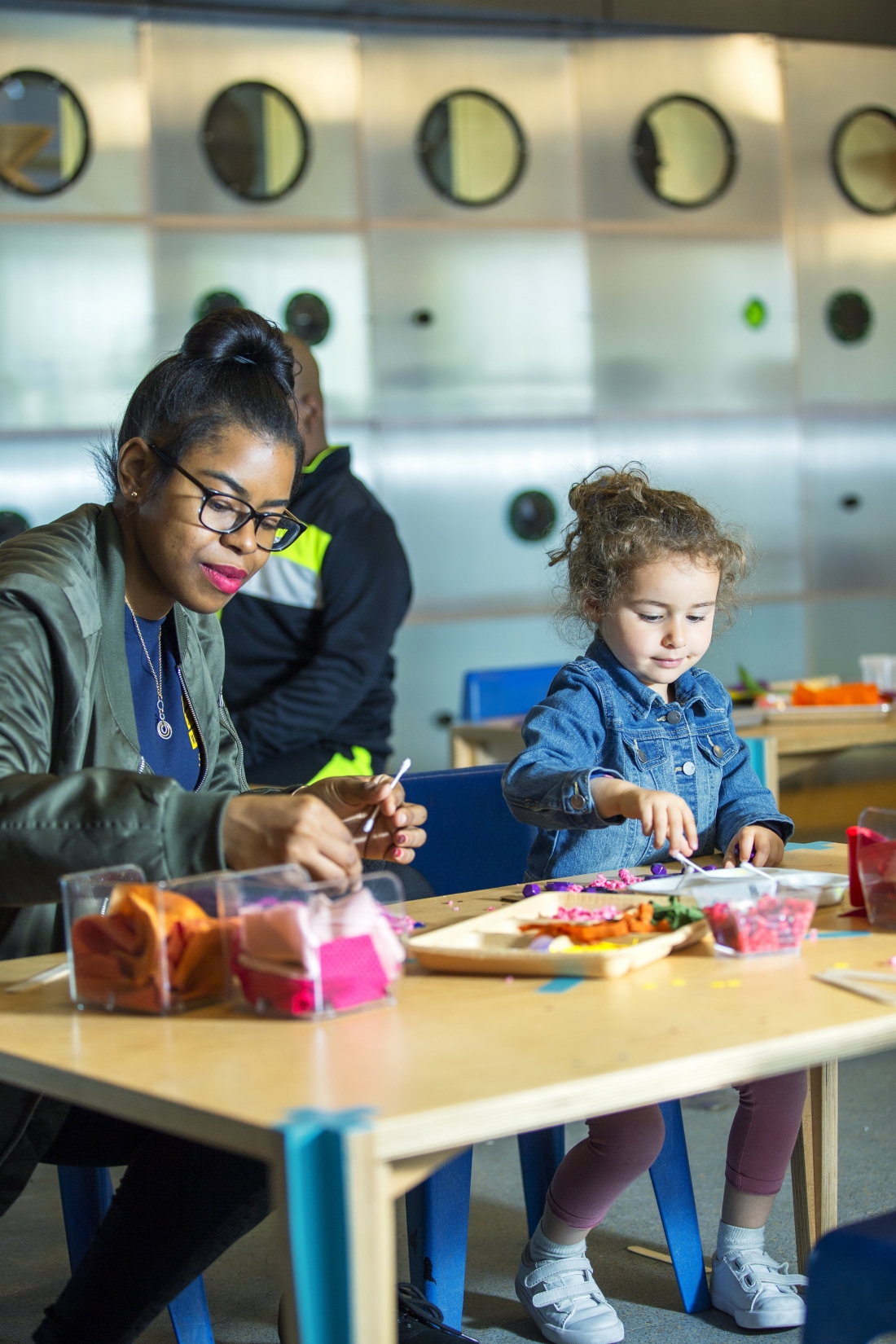 The tables where children can sit and make art are bright blue. Abstract symbols of addition and exclamation come to the surface as three-dimensional articulations of the table's structure.
Finally, six existing portholes to the outside become viewports, saturated in colour rendered in raking, natural light.