Masquespacio designs a forest of flowers and plants for Huesca.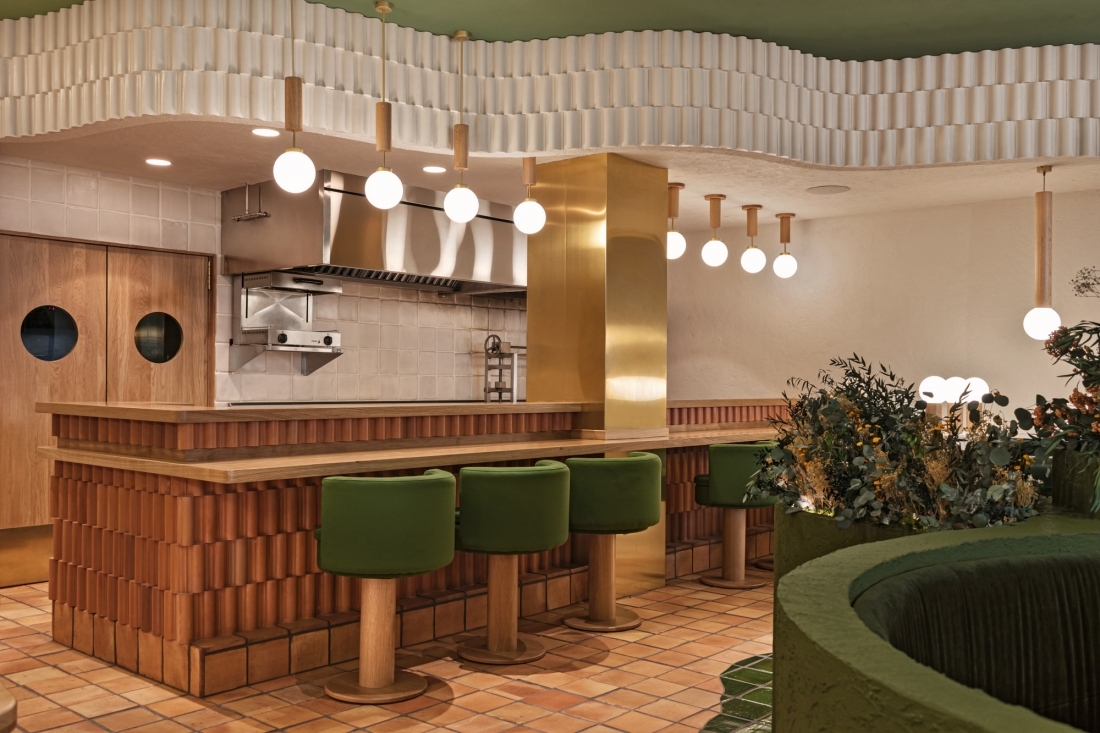 Masquespacio presents its latest project for Pukkel, a healthy fine dining restaurant in the city of Huesca, Spain.
The project started when Jorge and Mikel got the idea to open a restaurant in the city of Huesca and contacted Masquespacio with the aim of offering guests a sensory experience that goes beyond gastronomy.
Christophe Penasse, co-founder from Masquespacio: "After doing a workshop with Jorge and Mikel, we immediately proposed to work with 100% natural materials and integrate nature into the space."
In addition, the Spanish design studio started to search for a connection between the city of Huesca and the offering of healthy gastronomy.
Ana Hernández, creative director from Masquespacio: "We investigated the province of Huesca and started to discover the beauty of the mountains and parks in its surroundings. We definitely found the reference we were looking for and that fitted perfectly with the healthy lifestyle concept from Pukkel."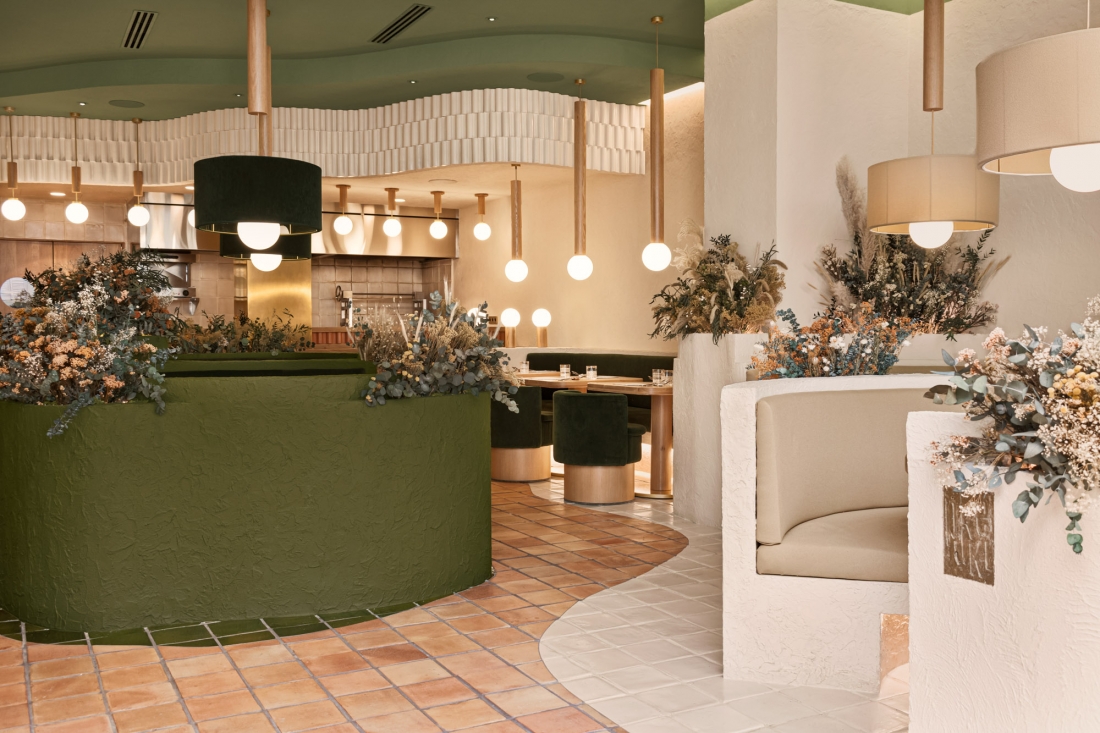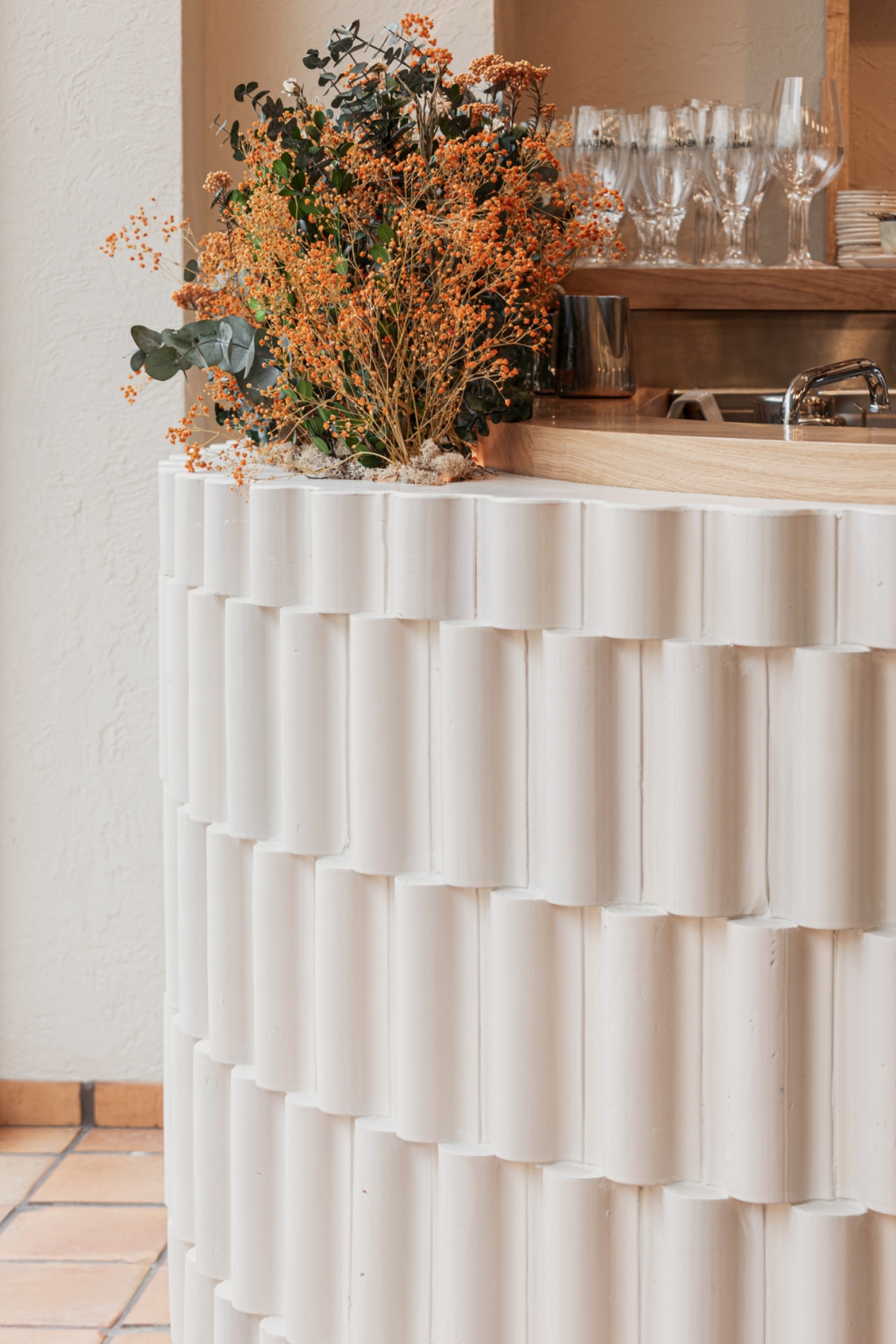 For the interior decor, a colour palette was chosen that mirrors the beauty of nature with its different tones of browns and whites as well as greens. A touch of gold was added to give a little bit of extra sophistication to the space.
To coincide, organic, imperfect forms draw inspiration from a forest floor. Terracotta is present on the floors, bars and some of the walls with patterns designed specially by Masquespacio for Pukkel. The flowers and plants dotted around the space will be updated seasonally to ensure they truly reflect the great outdoors.
The concept for the overall atmosphere of the space is to provide the quiet of a mountain top - allowing guests to share a moment with family or friends, while disconnecting from their daily routine to enjoy Pukkel's food.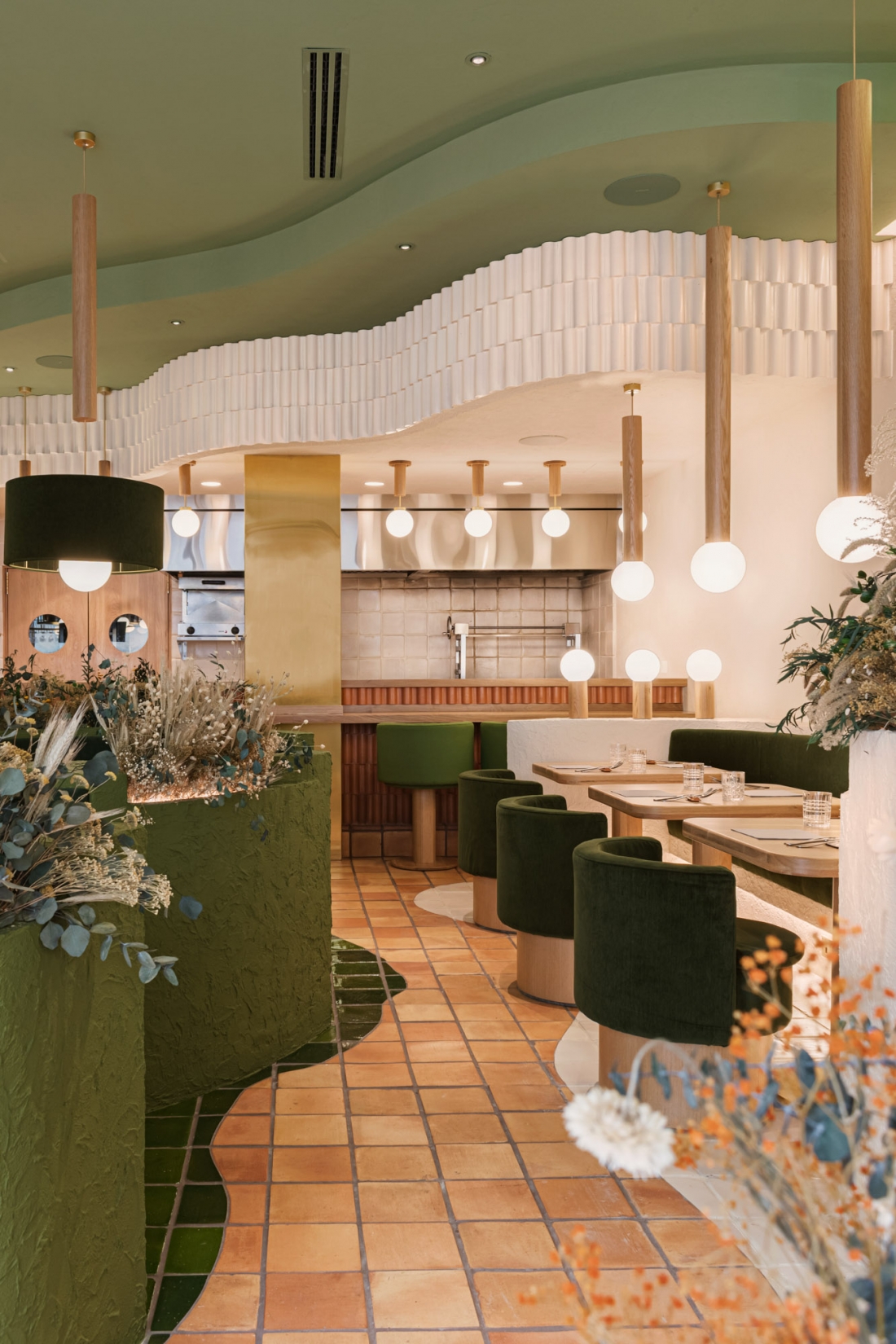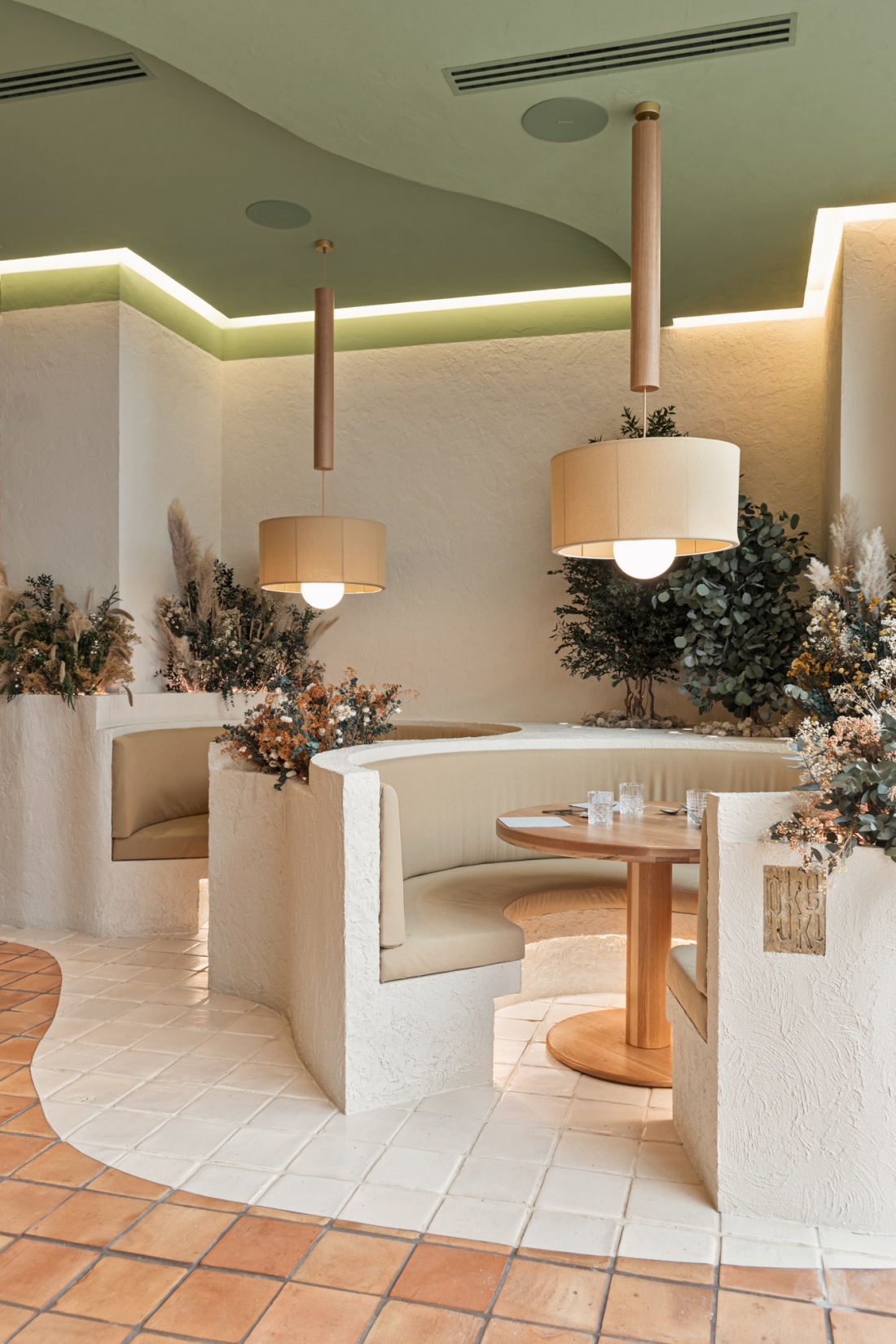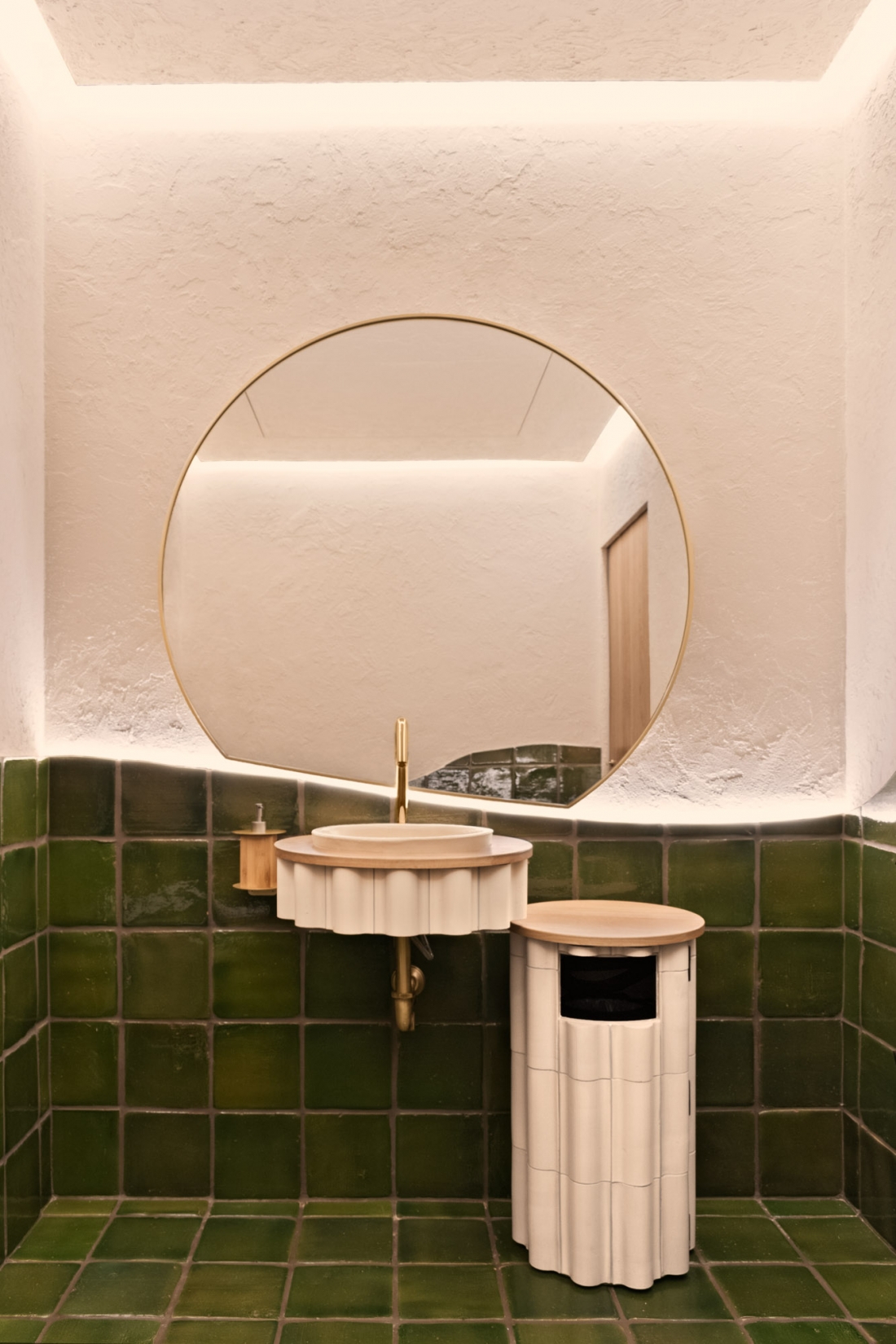 All images courtesy of Masquespacio