Gurvinder Khurana and Nigel Tresise of align on the blurring of project boundaries & playful design.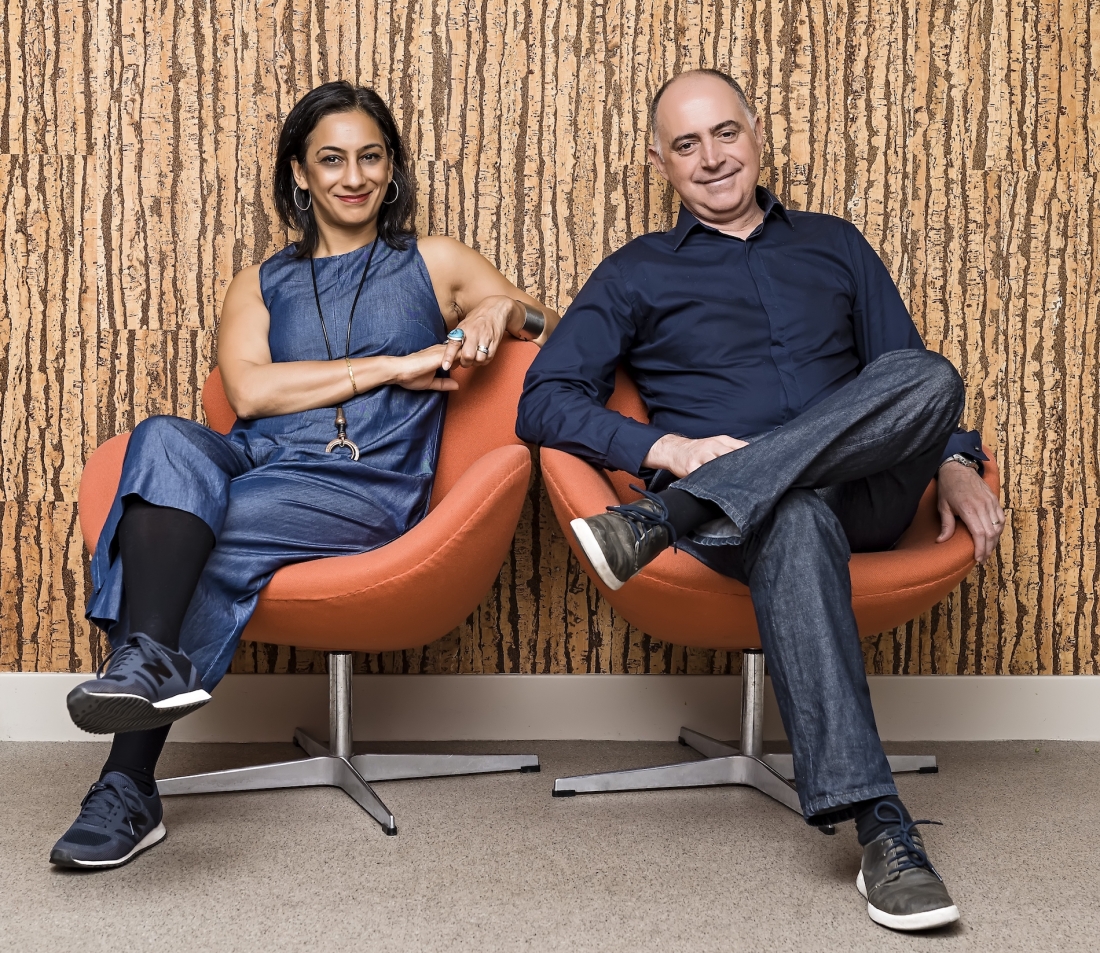 align is a dynamic, innovative and multi-award-winning interior architecture and design practice, co-founded by Directors Nigel Tresise and Gurvinder Khurana.
From a base in London's Exmouth Market, the team works with clients on both a national and international basis across workplace, private and developer residential, hospitality and mixed-use developments.
As the world slowly opens back up, we were keen to speak to the creative duo about their current projects and plans for the future.
Firstly, can you please introduce us to align?
Nigel: "With pleasure! We are an interior architecture and design practice and we love creative problem-solving across all sectors. We were founded in 2012 and our studio is located in London's Exmouth Market, where our multi-national, multi-lingual team – from three different continents currently! – is based.
"Our core business is to align our clients' brands and businesses with environments crafted around real people's wants and needs, seeking to balance brand expression with end-user ergonomics."
Your client base operates in workplace, residential and mixed-use settings. How have these sectors been affected by the pandemic? And what's changed as a result?
Gurvinder: "I think every sector of design has been affected by the pandemic in some way. Only projects with a cast-iron timeline or which were already underway have continued, whilst new projects have mainly been delayed across the board.
"On the plus side, clients and operators have used this period to re-examine the market and people's changing needs. I believe we're entering an exciting phase where the consumer – and worker – is king. With work set-ups entering the home, hospitality spaces offering co-working and offices incorporating a much stronger hospitality emphasis, boundaries are blurring wherever you look.
"The consumer-led search for increased value and flexibility means that, in time, all commercial facilities will simply become spaces, with the user determining the use that will be made of them. Spaces will be hireable by the hour or day and commercial offerings will both improve and strive to differentiate once everyone is trying to be everything to everyone at the same time. It's going to be interesting!"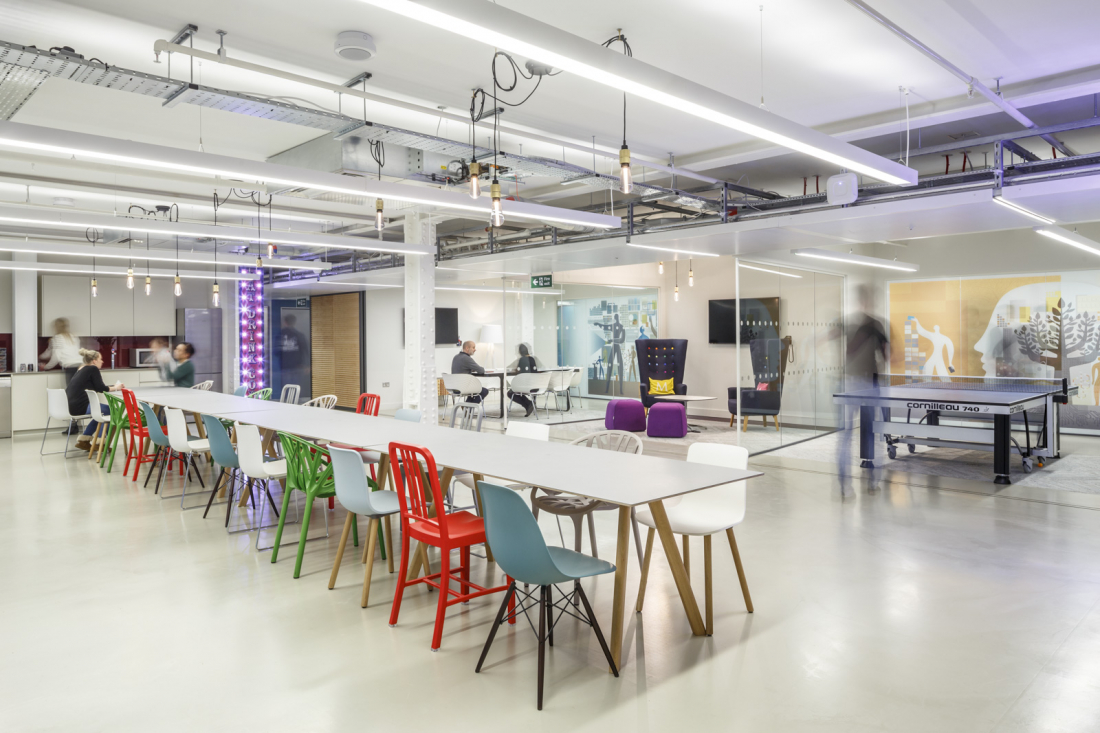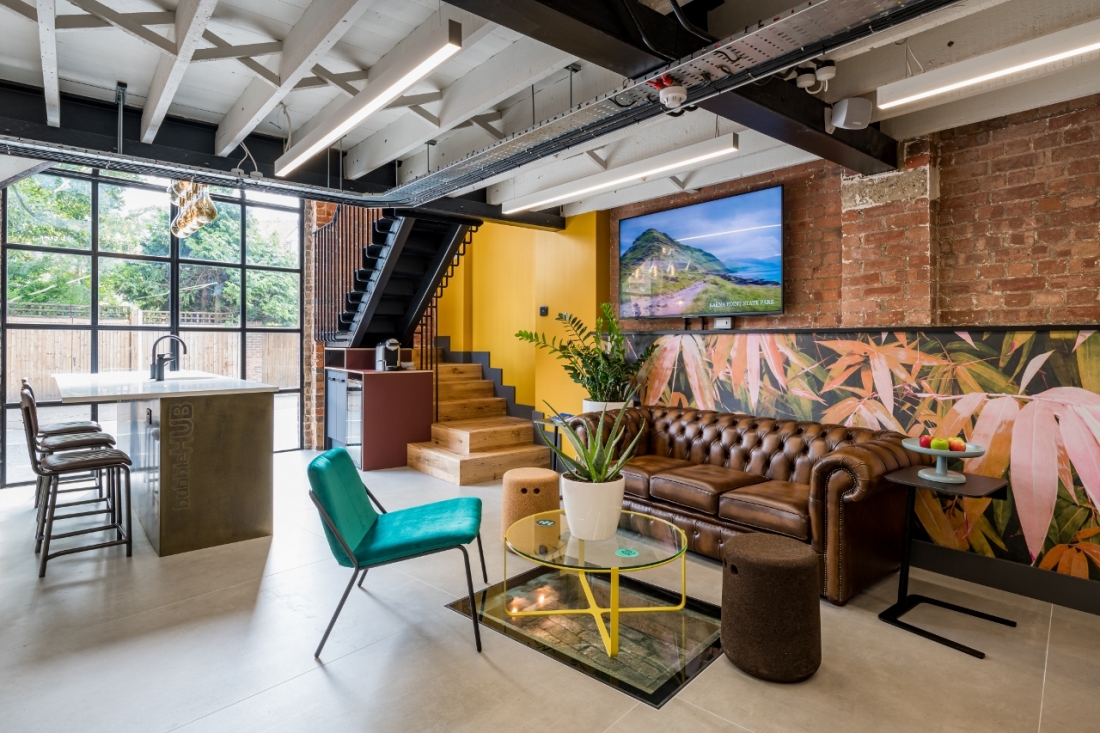 You've worked on some extremely cool projects including Omeara – a live music venue owned by Ben Lovett of Mumford & Sons. How did you approach such a unique brief?
Nigel: "Omeara was and is an incredibly cool project, but the real challenges came very early on and tested everyone's logic and technical skills to the max! Omeara is located under the railway arches between Waterloo and London Bridge and the puzzle of how to fit everything we needed to within the arches, whilst maintaining an easy flow and great user experience for staff, customers and visiting bands, was quite something and took months of work.
"The second huge challenge on the project was acoustic, with both residential properties directly to the rear and one of the busiest pieces of rail track in Europe passing overhead. Delivering an acoustic solution that would allow a guest vocalist to sing so that you could hear a pin drop was a huge technical challenge. So yes, an amazing project, but the invisible back-story was probably even more so!"
Pre-pandemic, you were very active on the built environment events scene. How have you adapted to life online and virtual events?
Gurvinder: "We had taken part in panel events prior to the pandemic, but we've been more active than ever in fact over the last 12 months in this arena. It's been fascinating to see how important online industry events became in their capacity to provide information and even entertainment to captive audiences locked up at home and desperate to hear new voices.
"The online events world has also been a great leveller, allowing smaller practices to share stages with huge companies on an equal footing. It's given a great voice to anyone who chose to rise to the challenge and there's been noticeably more women getting involved, which has been great to see. It's been a bizarrely confidence-boosting period in a way in this respect, where involvement wasn't about the size of your office or the longevity of your practice, but the knowledge and insights you could bring.
"There's been a wonderful generosity of spirit, with people willing to share not only thoughts, reflections and ideas – but feelings too!"
Can you talk us through your creative process?
Nigel: "I think the first thing to say is that we don't lock ourselves into just 'design world' when it comes to ideas and inspiration. We look everywhere and at everything, from architecture and typology to fashion and art. The second important tenet of how we work is that internally, everyone knows they can put any idea forward without being laughed at. That's so important to us, because that freedom can lead to some really interesting places.
"The incredible breadth we start with then leads to a gradual tightening. First, the brief itself has to be rock solid and tested from every angle. Again, we're not afraid to be the ones asking the client silly questions if something needs more explanation or if we feel there are gaps. Then comes plenty of research and data to fuse with that free-form creative thinking. Finally, as designs develop, the tightest control comes from the constant checking back to make sure nothing has been lost in translation in our response to the brief."
How important is materiality in your work?
Gurvinder: "Incredibly important! Obviously, architecture, space, flow and everything that enables functionality has to be solved first, but it's materiality that adds the emotional impact and enables the real connection to be made between people and spaces.
"It's interesting – I remember with our own home we got everything perfect at the white box level, but then ran out of budget temporarily and had to wait a bit before we could add the colour, shape and texture we wanted. The difference between living in a space that functioned well but was spartan and one that was multi-sensory was incredible and can be summed up by the word 'joy'! Great materiality definitely makes you feel welcomed, centred, curious and contented."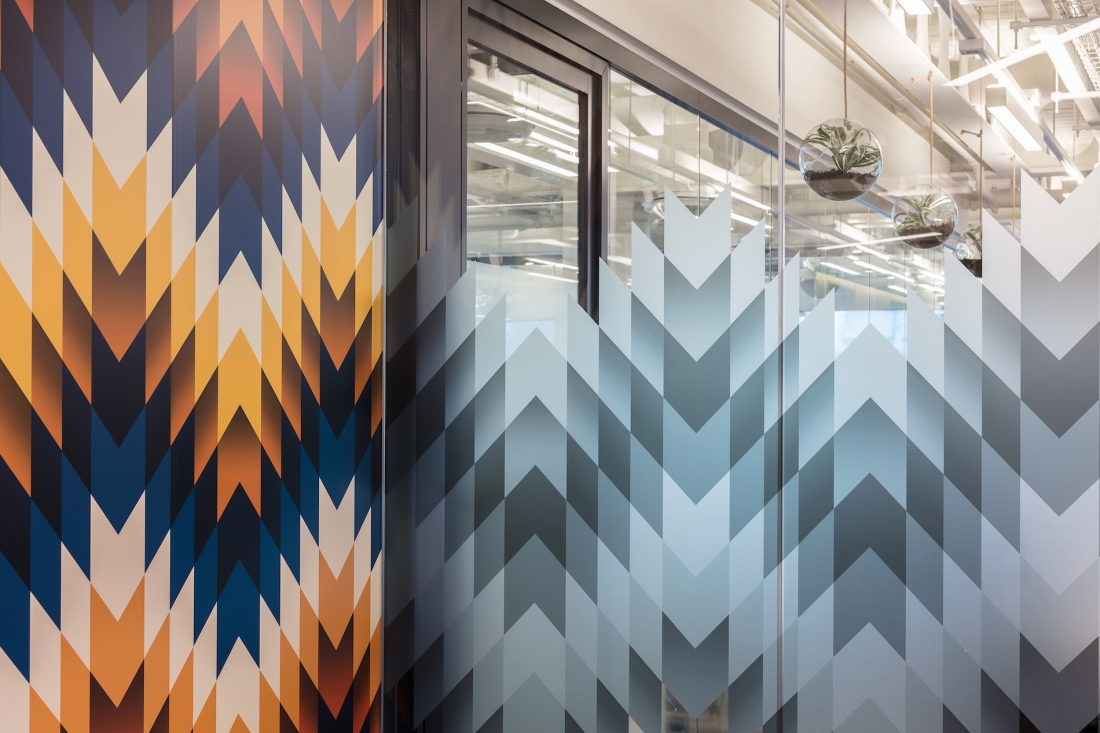 Would you say you have a signature style?
Nigel: "Whilst we don't have a signature style, we do have a signature approach in some respects. You wouldn't know it by the look of our projects, but by the playful personality they express. We've always prided ourselves on our great detailing, whilst our signature element is our pride in designing unique and unexpected details on each project.
"For the multi-award-winning offices for Spark44 at the White Collar Factory, for example, we took the client brand's signature red and used it for a thin Plexiglass sliver set into the floor, leading up to reception, to welcome visitors, whilst work tables feature car pedal footrests, amplifying the client's main activity as the creative agency responsible for Jaguar Landrover's advertising campaigns.
"A slanted bookcase at the offices for branding agency BrandOpus is another example. This not only looks playful, but is completely functional, offering plenty of concealed storage."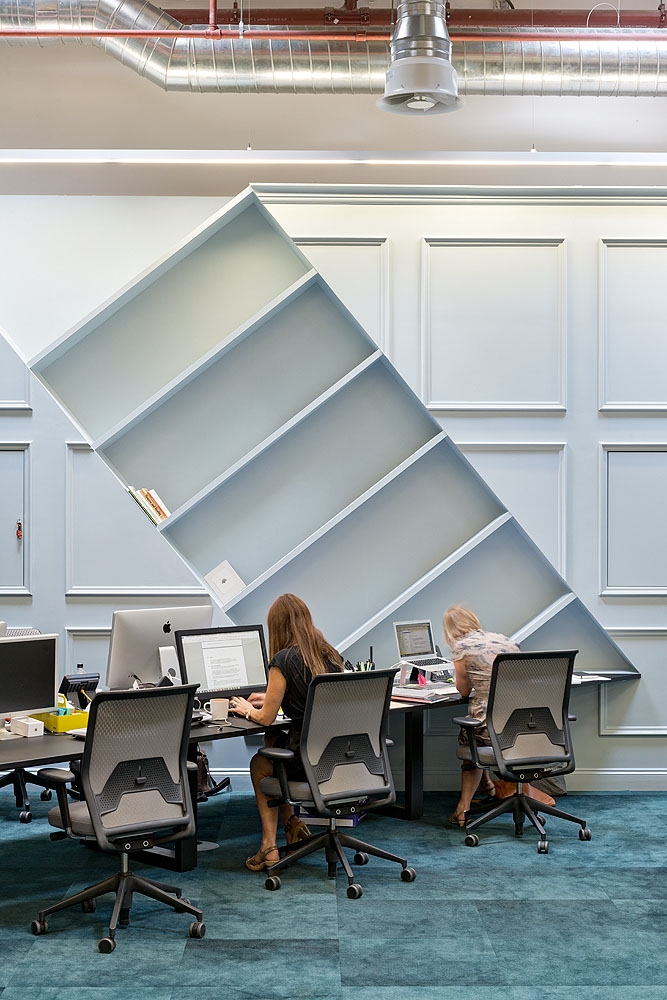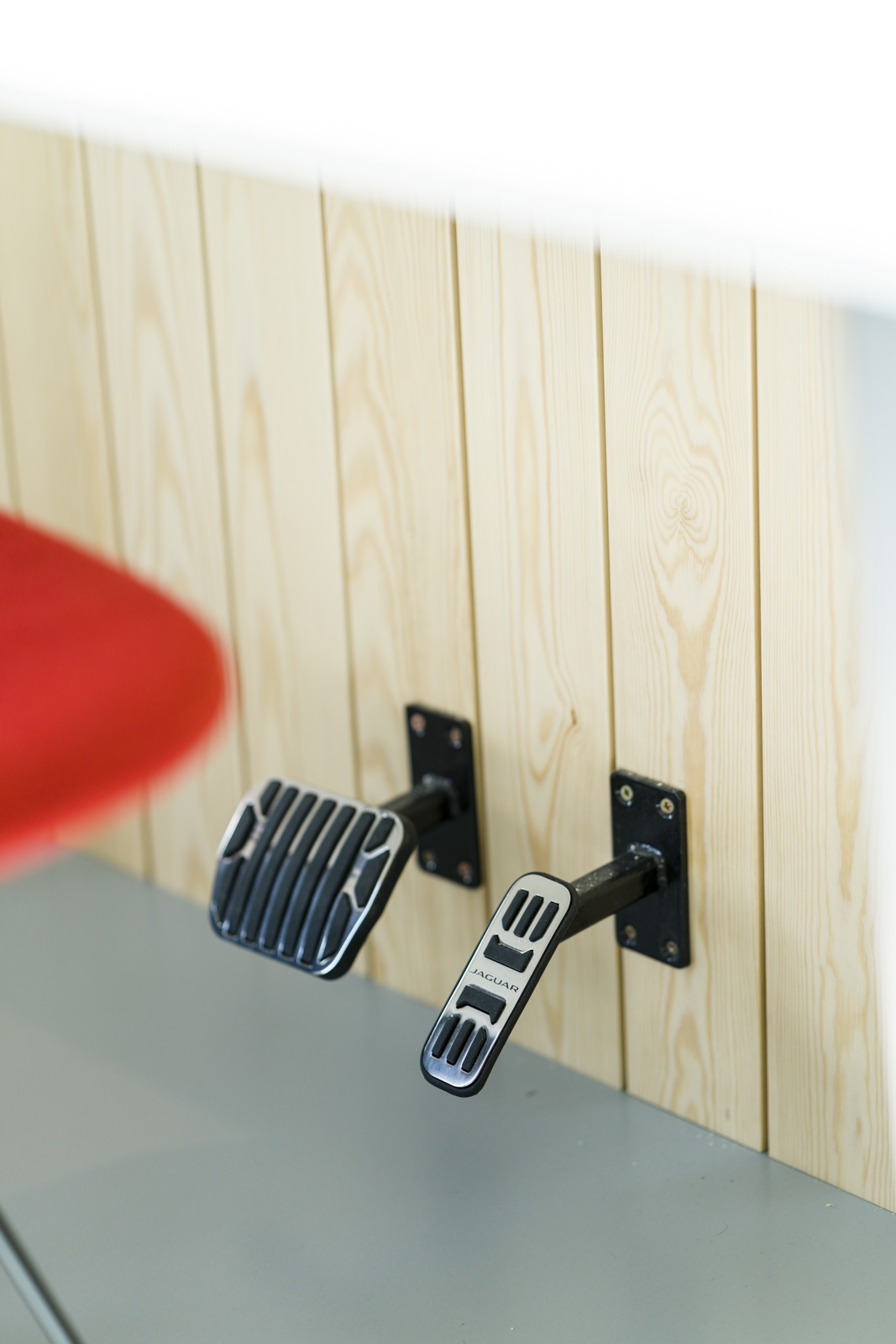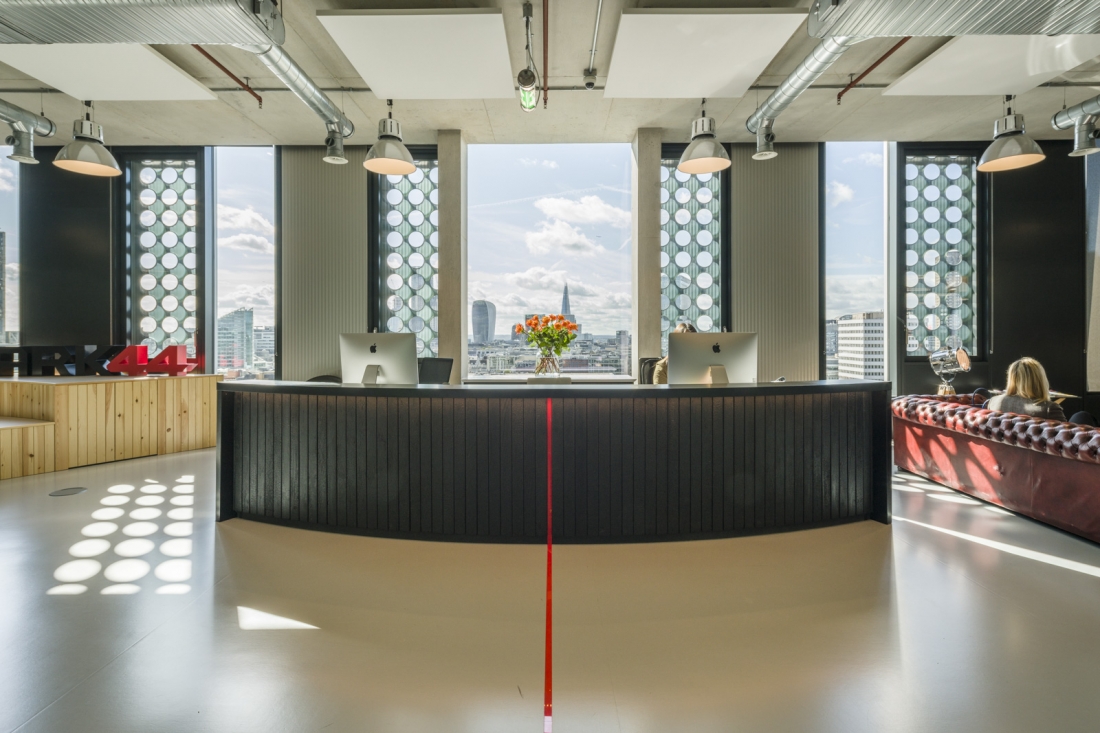 Who or what inspires you?
Gurvinder: "Our inspirations couldn't be more different, which is why we're a great combination!"
Nigel: "For me, I love the beauty of pure maths and patterns in nature – and I love nothing better than where the two crossover to reveal nature's incredible geometries."
Gurvinder: "Mine on the other hand are fashion (especially Coco Chanel!); the architecture of Frank Lloyd Wright in the past and the great Spanish practice SelgasCano in the present; the art of Matisse and Munch and the glamour of the 40s and 50s, from vintage cars and dresses to musicals. Oh, to have been Cyd Charisse in another life!"
Are there any particular trends you're influenced by at the moment?
Nigel: "It's much more than a trend, but sustainability will be leading all of us into the future. As a practice, we've always pushed to be as sustainable as we can be, but, as an industry and as a society, we've still got a long way to go. It'll be a huge challenge, but exciting too. I think there'll be innovations to come that are beyond our wildest dreams right now. Any designer who doesn't have an appetite for that shouldn't be in business right now. What's more important?"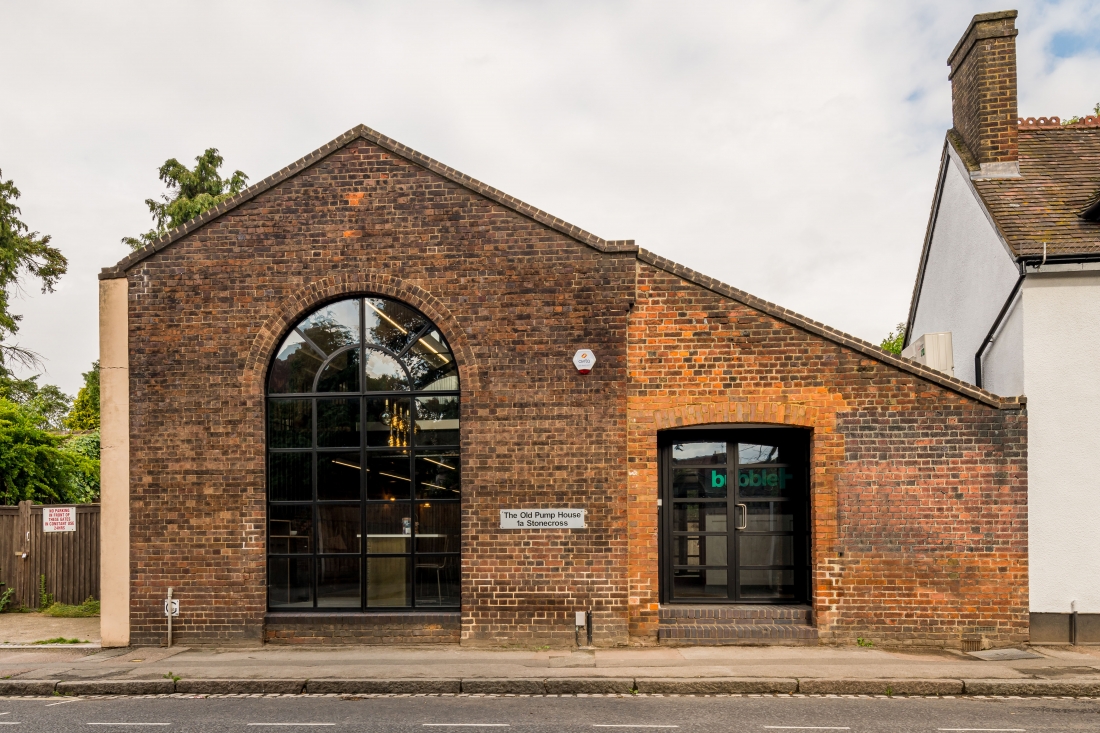 What are you currently working on?
Gurvinder: "A nice variety of projects. In workspace, a Cat A and Cat B workspace for a private equity firm in Mayfair and a cutting-edge, sustainable workplace for a global manufacturing business.
"We're also just finishing a little gem of a residential project, showcasing a beautifully-curated selection of materials within a really grown-up, but cost-effective, family house. In the hospitality sector, we're working on a Shoreditch restaurant and we're bidding on a hotel bar project a little further afield. Fingers crossed!"
And what's next?
Nigel: "I'm excited about plans for a co-working space with an integrated childcare nursery that's on the horizon. How about that for a great development?! There'll be some exciting developments too we believe in the BTR and hospitality sectors. We're also on the concept stage for a mixed-use development that's using 70% recycled construction components, which really is the future in action."
Gurvinder: "Watch this space I would say! The boundaries are falling fast and we're really up for all the new fluidity that might bring."