Masquespacio unveils Living Bakkali project inspired by Middle Eastern design.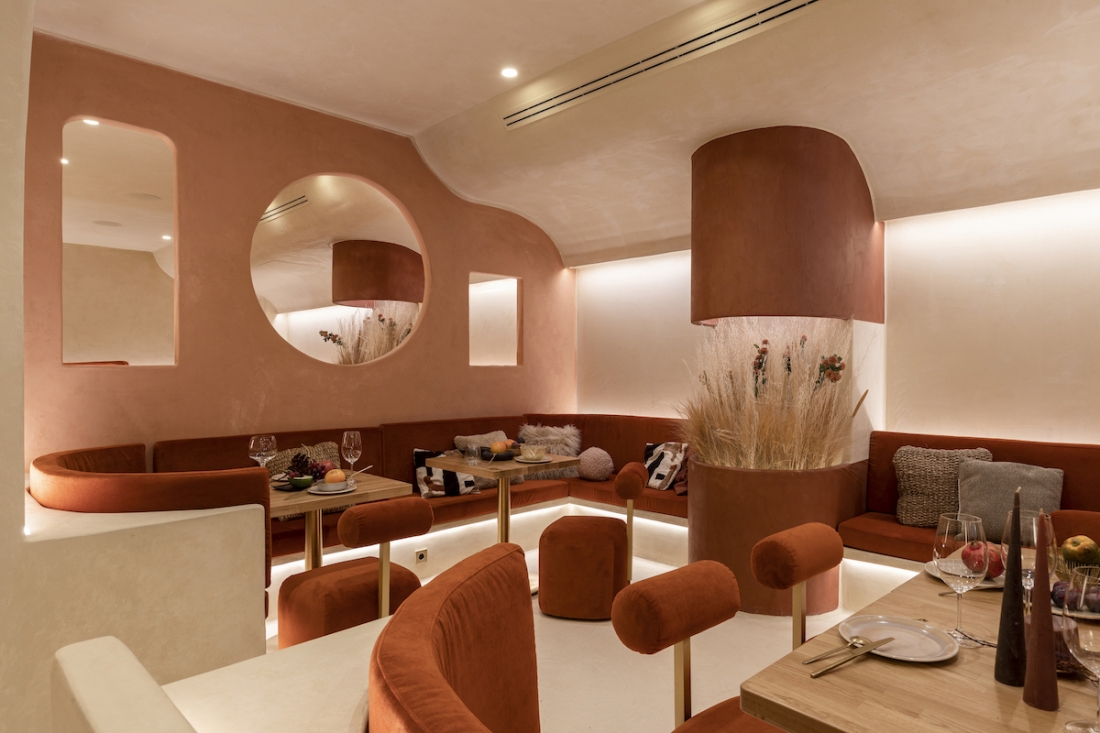 Living Bakkali in Valencia, as the restaurant's name expresses, is a place to discover sensorial experiences on the palate, and in tact and vision.
Inspired by Middle Eastern design, the concept aims to ground guests in a relaxing environment with a hint of mystery. This is created through a layout comprising cosy corners and lounge seating - partially visible through arched windows.
A central hall that connects the entrance with the kitchen guides visitors through the space, allowing them to discover each section of the restaurant, from the more intimate two-person seating area to the benches for larger groups.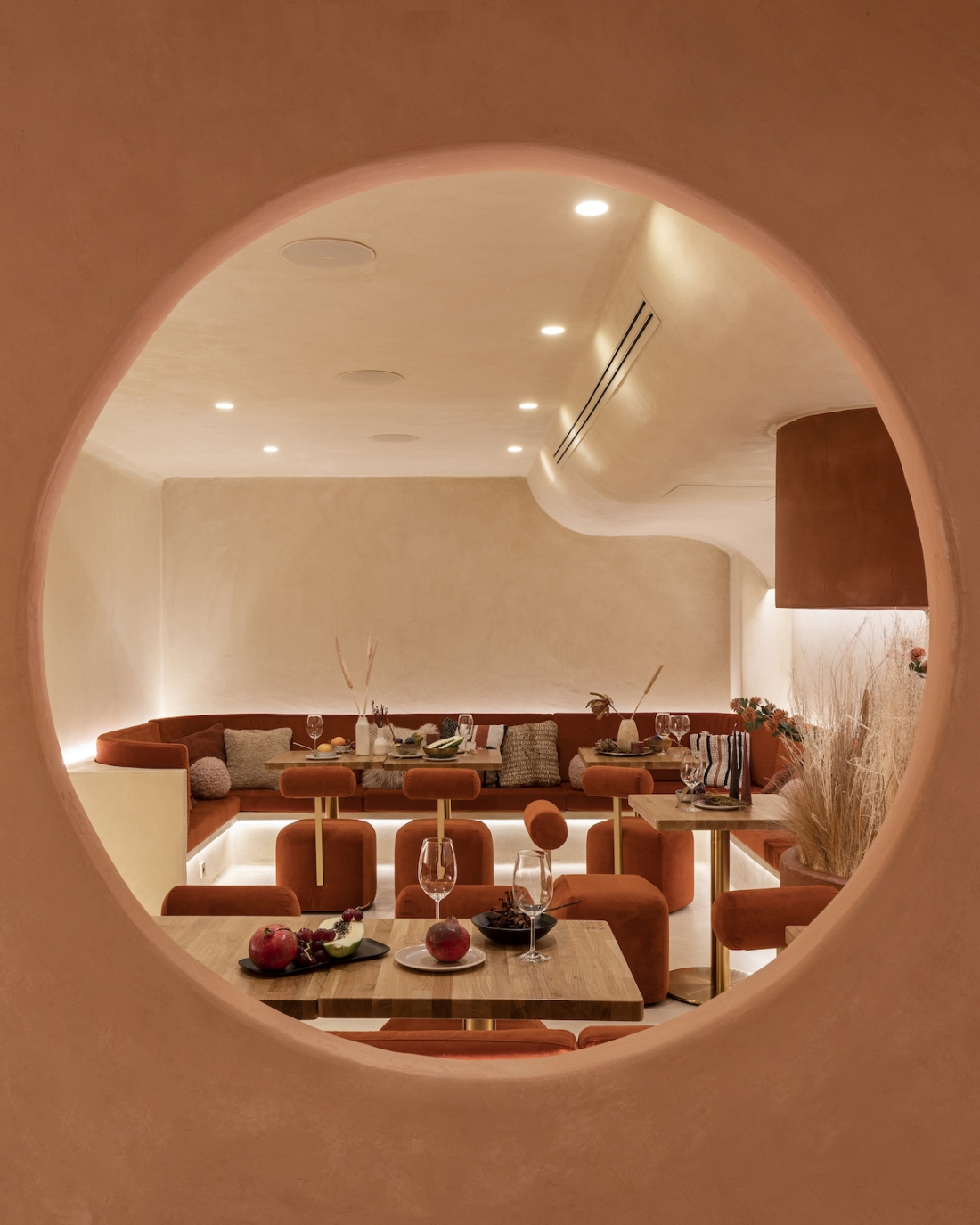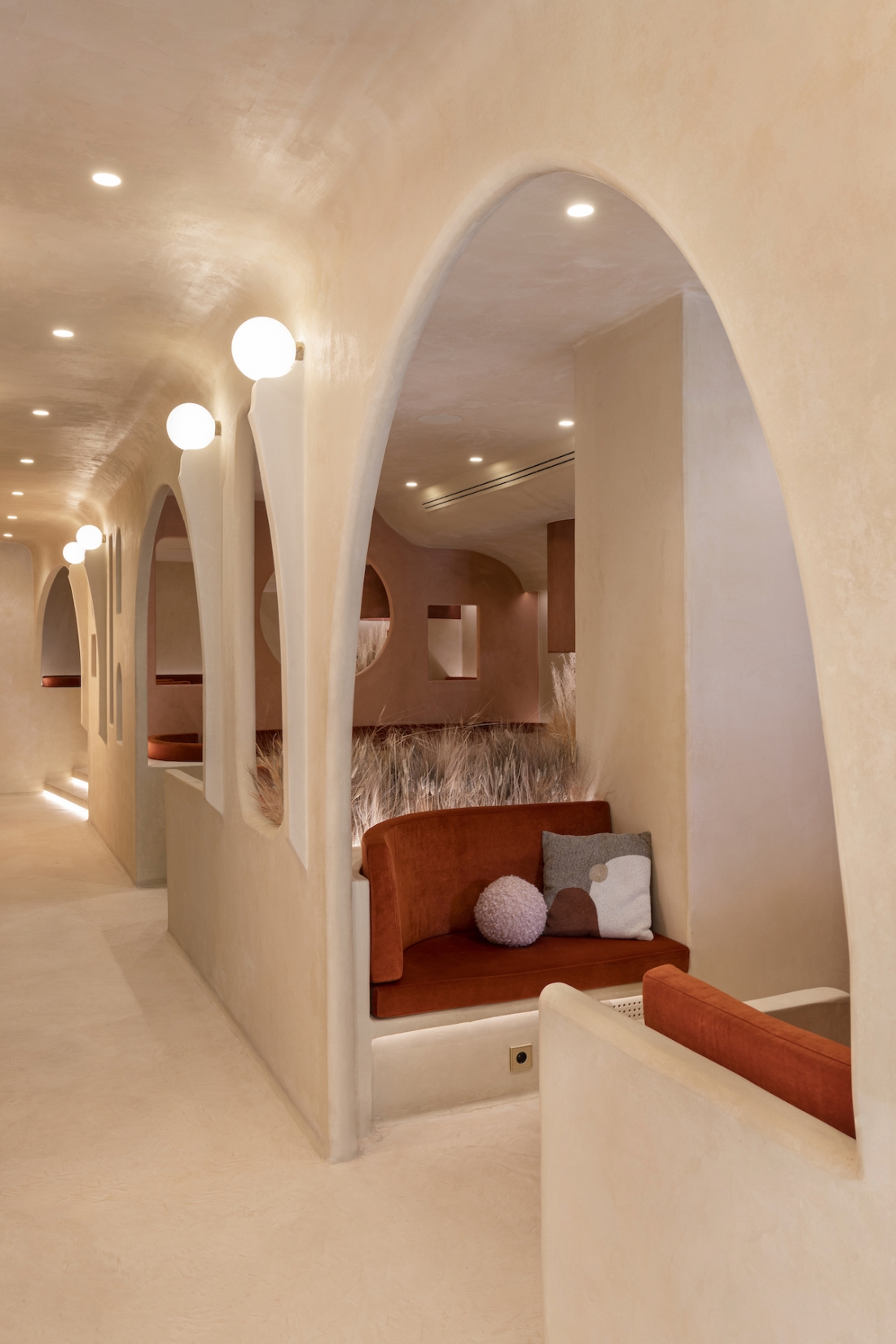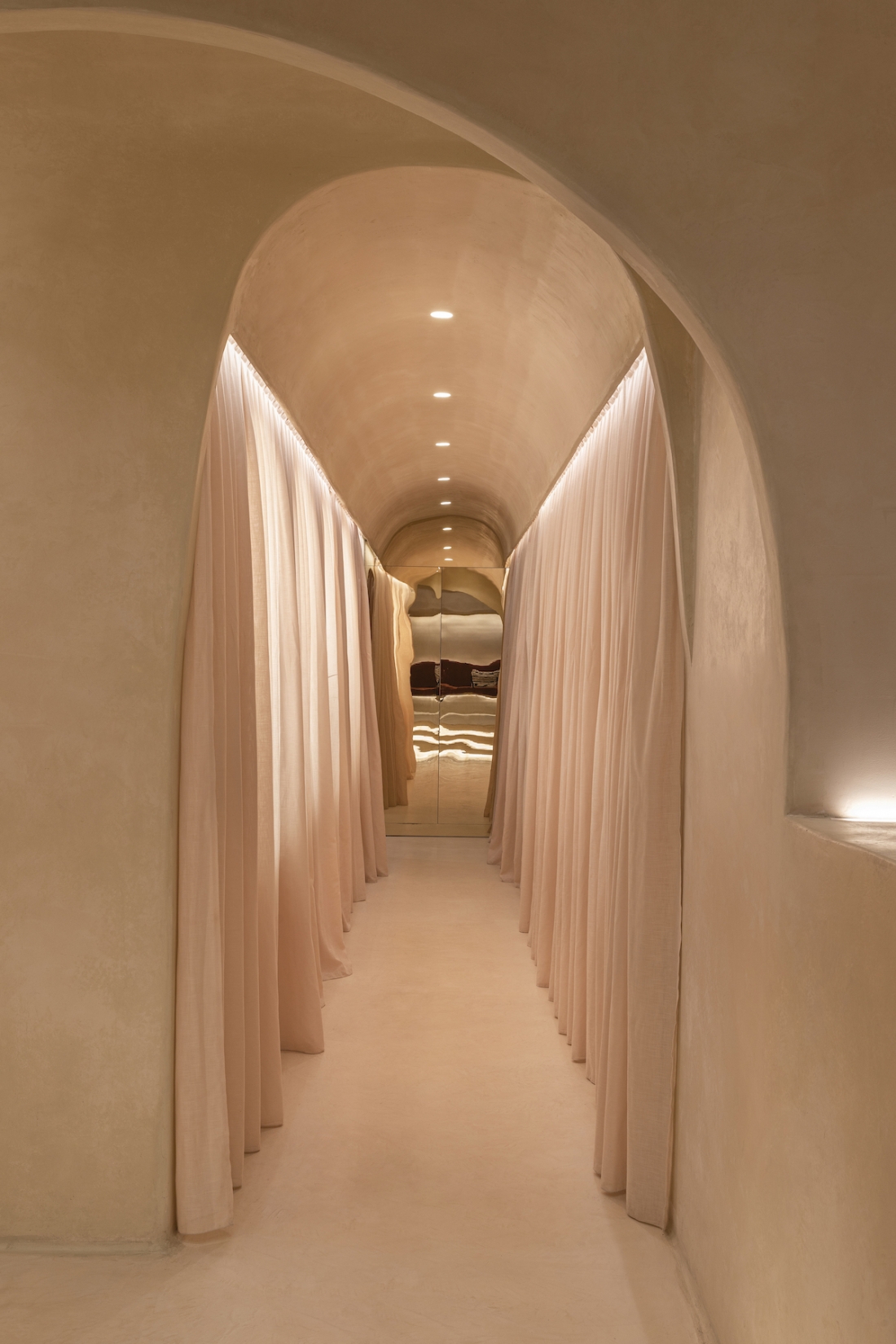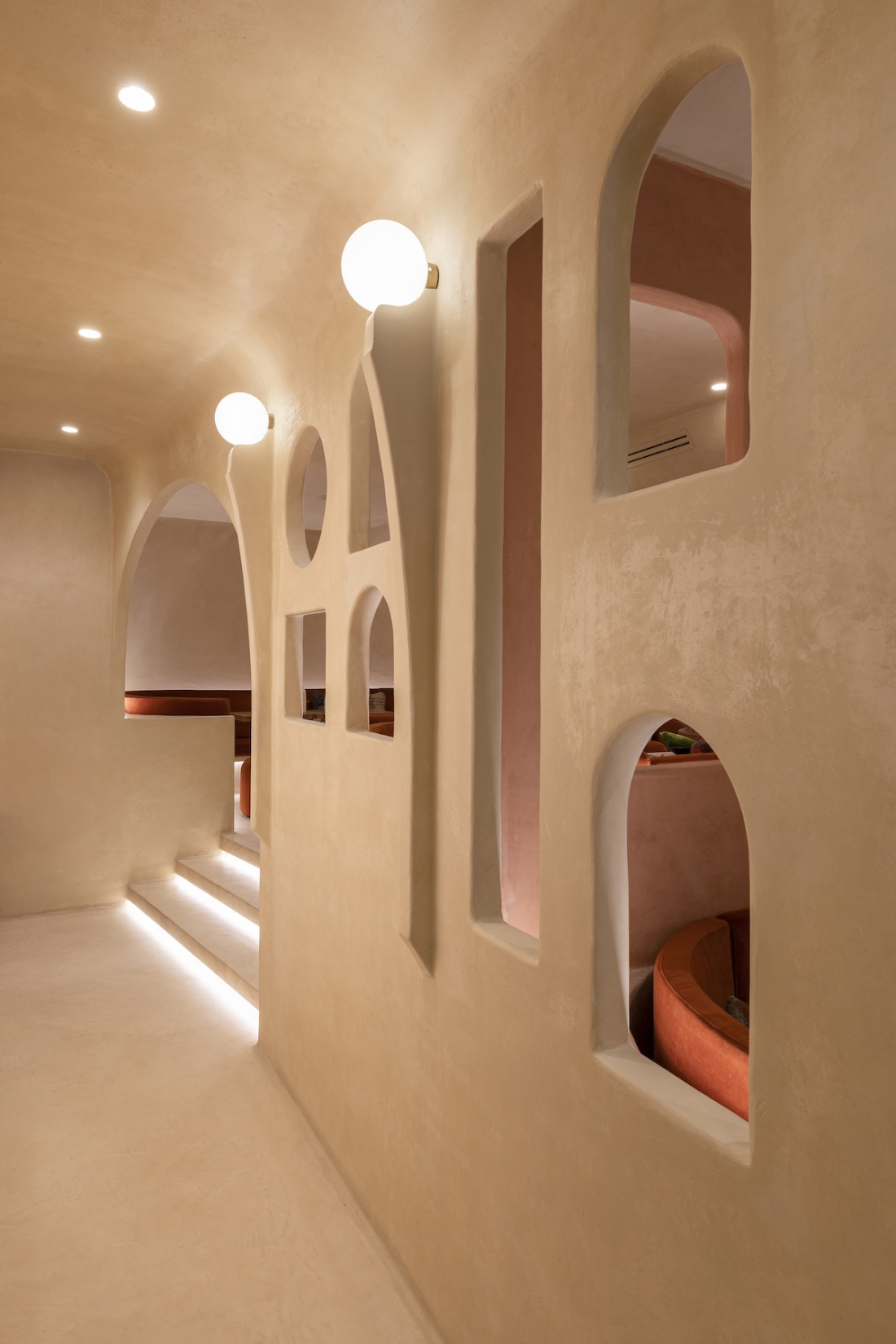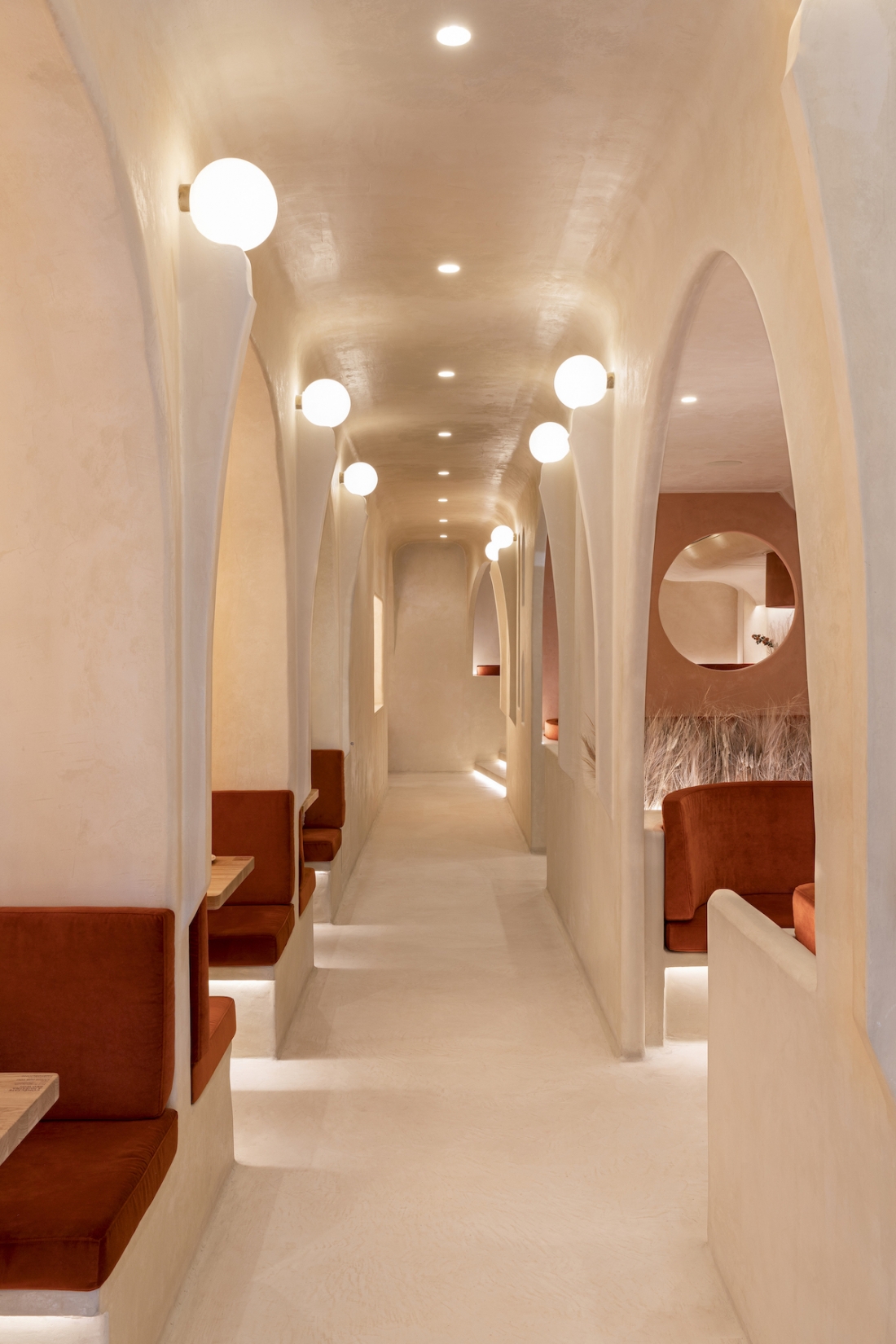 While the first part of the hall makes guests feel as though they are walking through a street of ancient houses, the second section takes them through a corridor between curtains that separates the private dining room and the bathrooms from the restaurant.
At every turn, organic forms contrast with one another. On the walls, floors and ceilings one unique material is used throughout for the entire design - applied completely by hand.
A neutral, but slightly contrasting, colour palette is inspired by hues found in the desert. And low level lighting aims to further add to the interior's calming ambience.