Max Brown 7th District has opened in Vienna's vibrant Neubau neighbourhood, bringing a warm, down-to-earth place to call home in the city's untapped, creative quarter.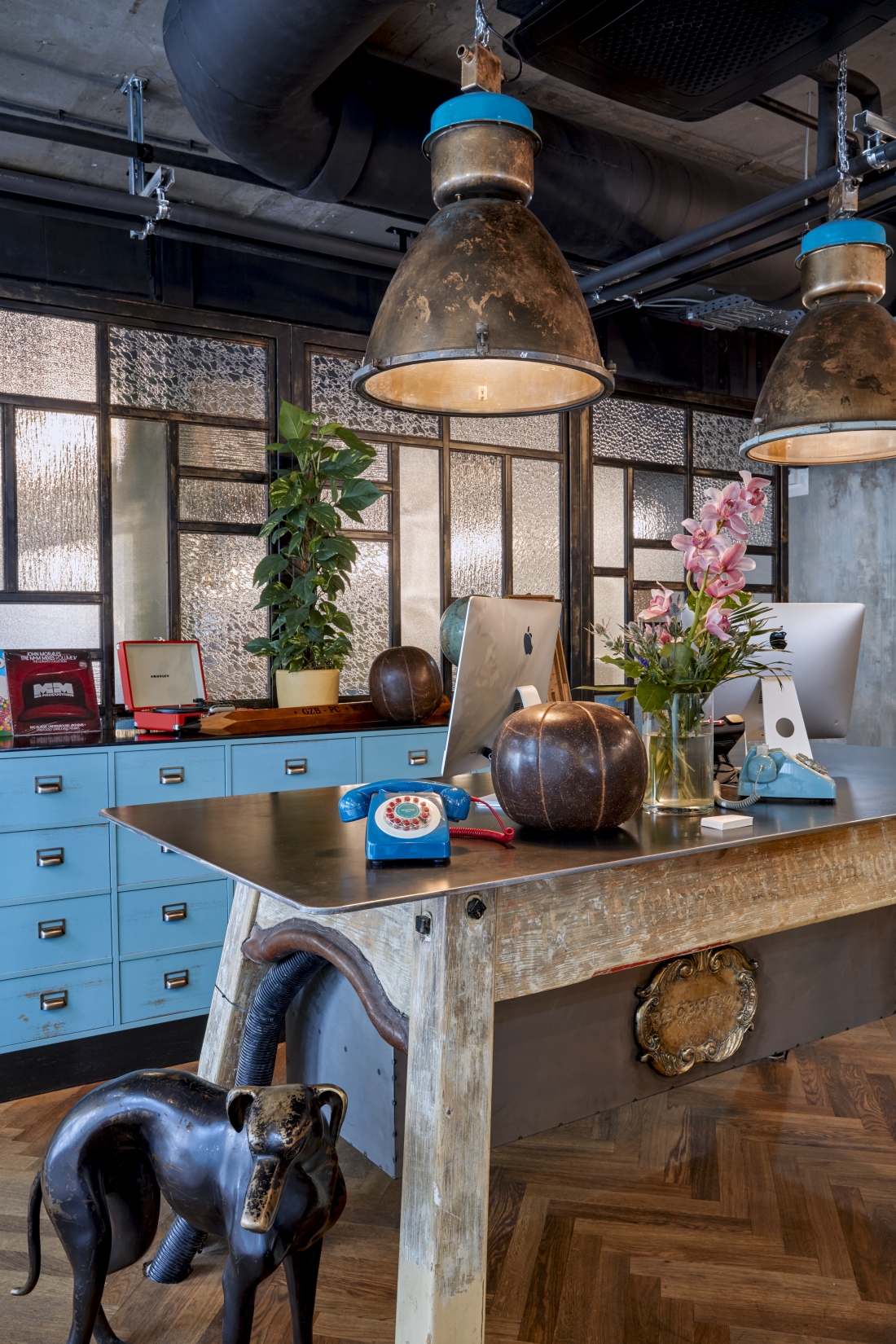 Max Brown Hotels fifth property brings together playful design and art with references from the city's rich history and contemporary life, a standout restaurant by the acclaimed celebrity chef Eyal Shani and a culture-focused programme of events.
Max Brown 7th District has opened in Vienna's vibrant Neubau neighbourhood, bringing a warm, down-to-earth place to call home in the city's untapped, creative quarter. The charming hotel features over 140 rooms, a Movie Theatre and Seven North, an energetic restaurant by the world-acclaimed chef Eyal Shani, whose cuisine champions simplicity, freshness and flavor.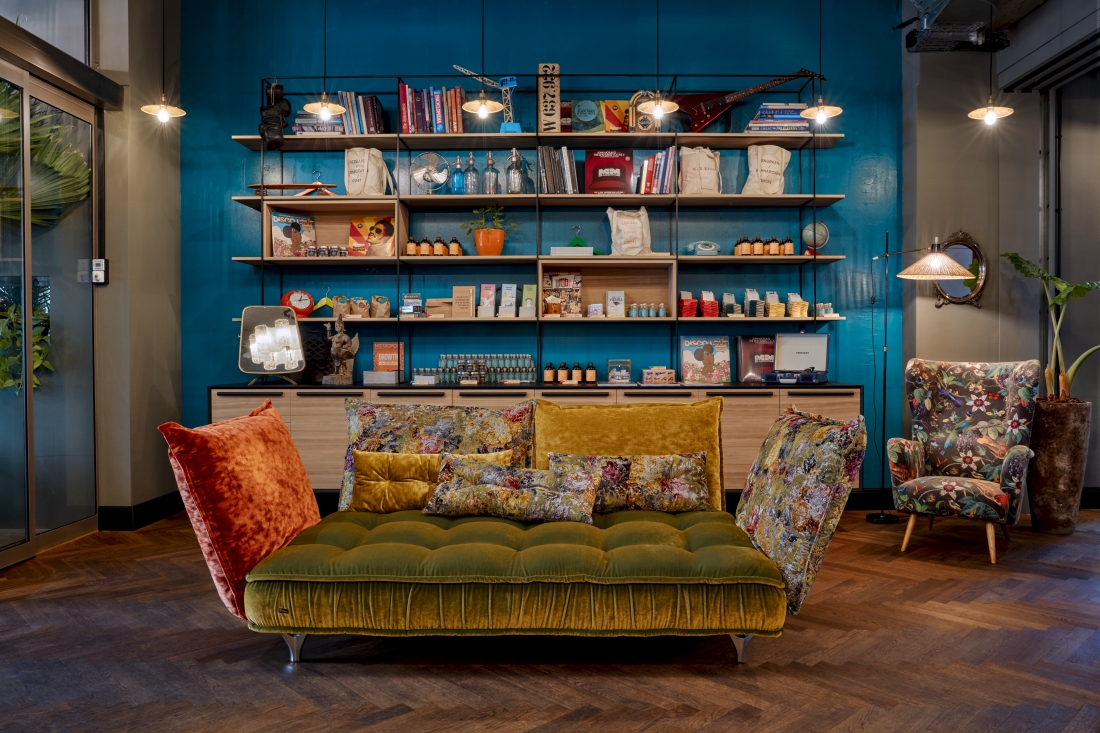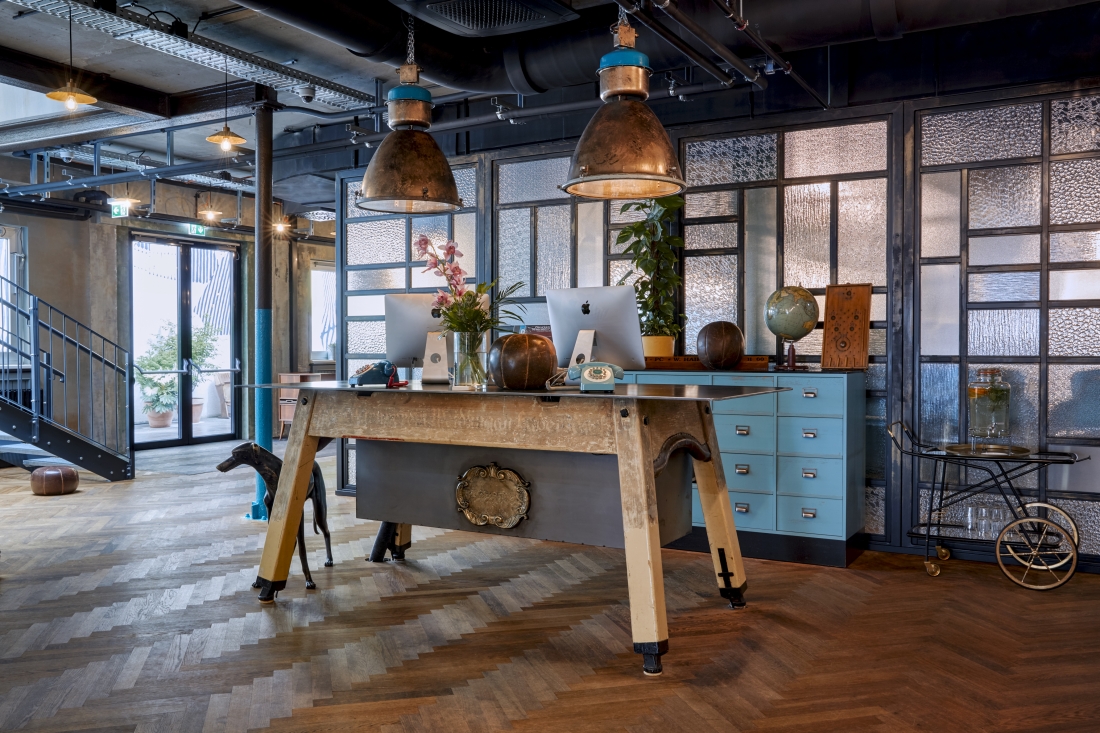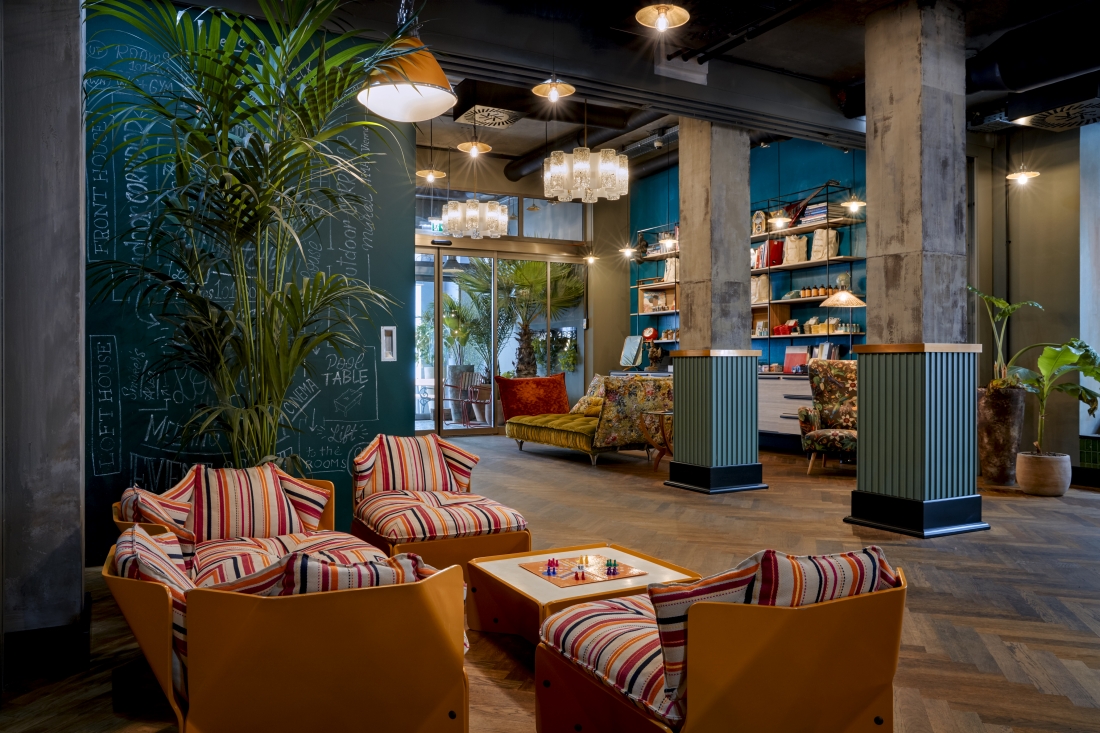 With a contemporary twist to Vienna's grandeur, Max Brown 7th District's interiors have been designed to create an inviting, cosy atmosphere using soft, plush fabrics, such as velvet and a nature-inspired colour palette, with vintage furniture pieces sourced from local shops. The newly redecorated façade, painted in neutral tones and featuring timber shutters, is inspired by the old Viennese colours of the 'Biedermeier' architectural style from the 18th century. Showing the hotel's playful side, a second exterior wall features a large-scale, hand-painted mural by Viennese artists Käthe Schönle and Sebastian Schager, with tongue-in-cheek references to historic Austrian figures and modern-day life in the city.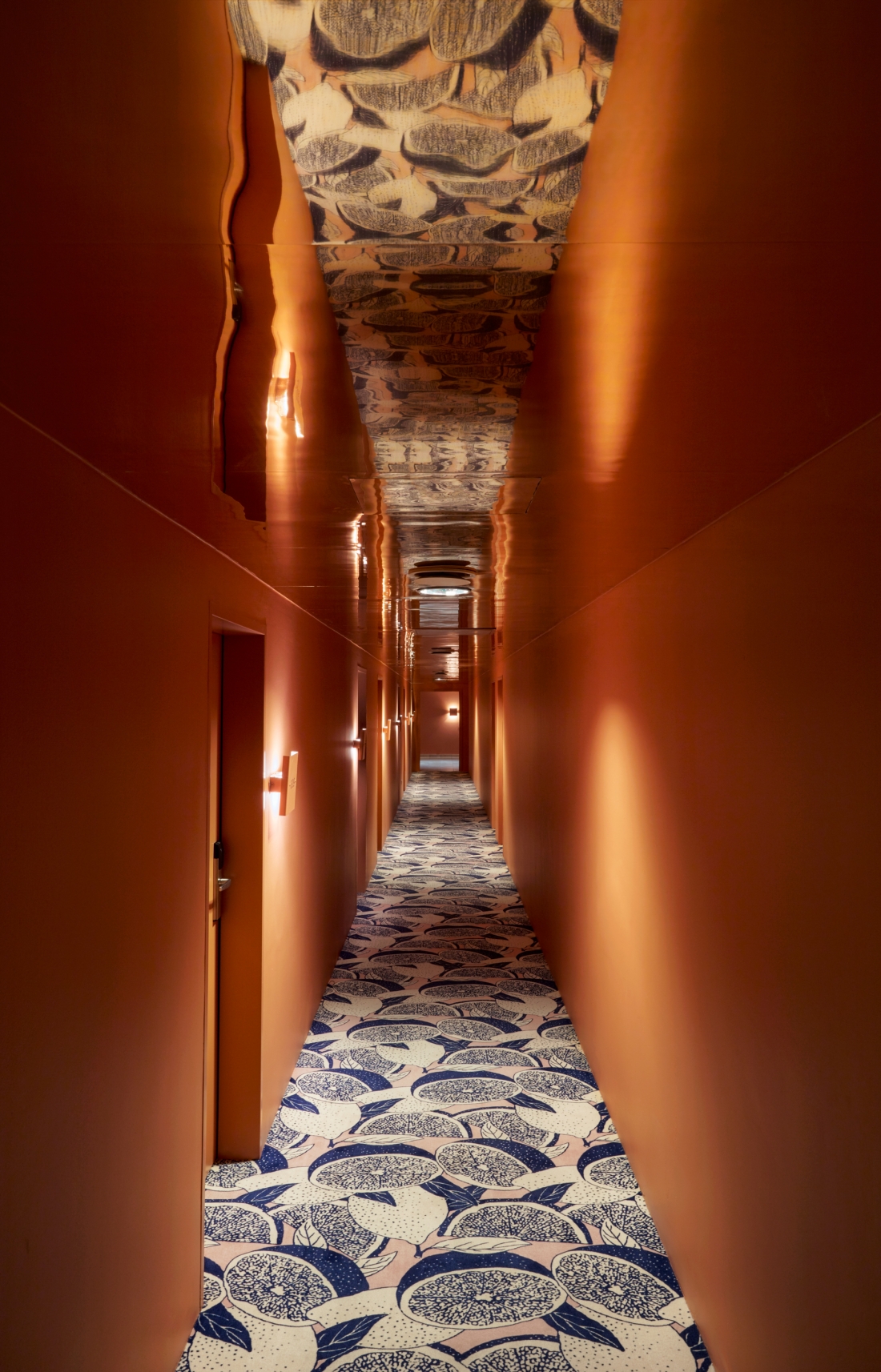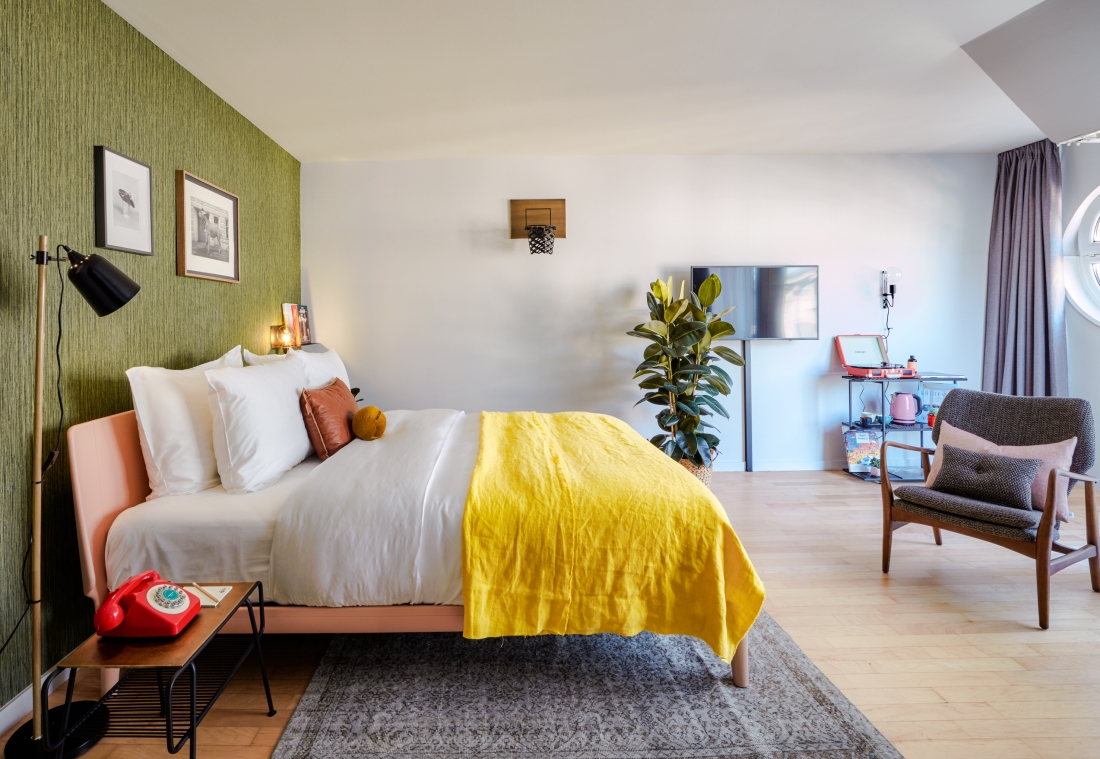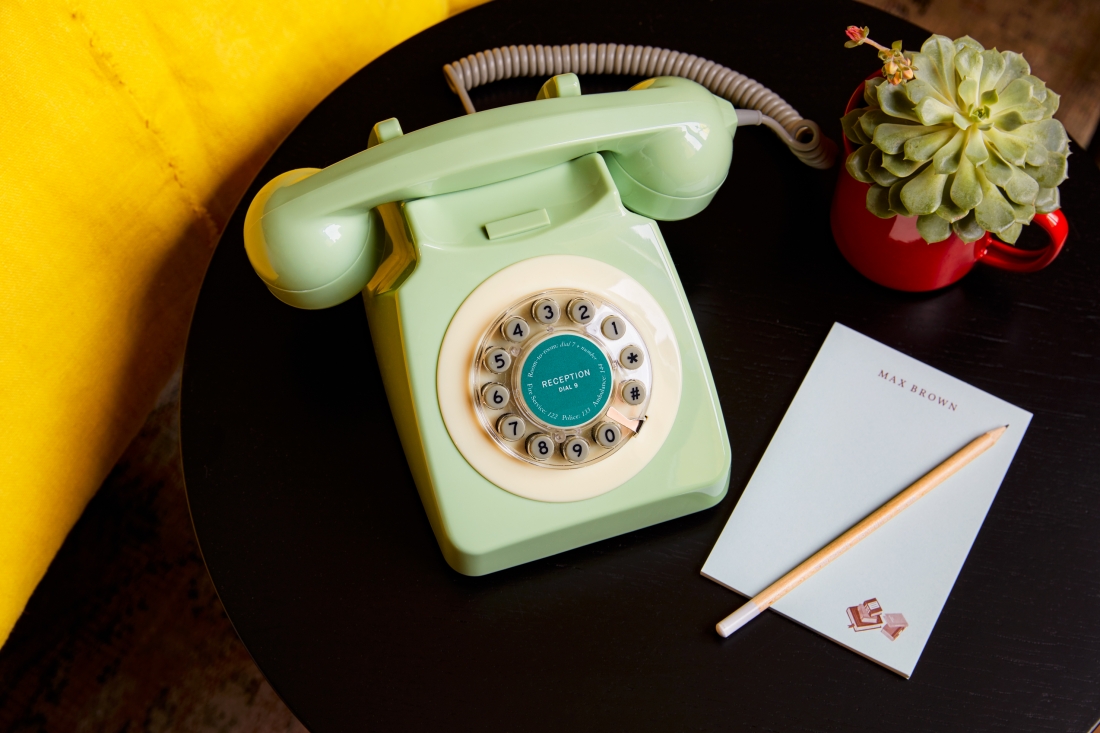 Inside, attention to detail is paramount in every corner; from bespoke patterns in pink tones inspired by Austrian artist Franz West to a small boutique featuring accessories by independent makers, bottled 'Wien Gin' from Viennese distillery Kesselbrüder and cold brew coffee from Kaffeetschi.
Rooms are furnished with Max Brown's signature uber-comfortable beds comprising Auping bedframes, made entirely from recyclable materials, alongside Crosley record players and a kettle and tea set. A calming green backdrop of textured wallpaper is accentuated with bursts of colour elsewhere, from specially commissioned artworks by local artists Deborah Sengl and Drago Persic, to books and plants for a vibrant, intentionally uncoordinated palette.
Max Brown 7th District signals a move to alternative spaces for meetings and events through the introduction of its multi-functional 'Ateliers', featuring exposed brick discovered during restoration work, and weekly film screenings in the hotel's very own Movie Theatre.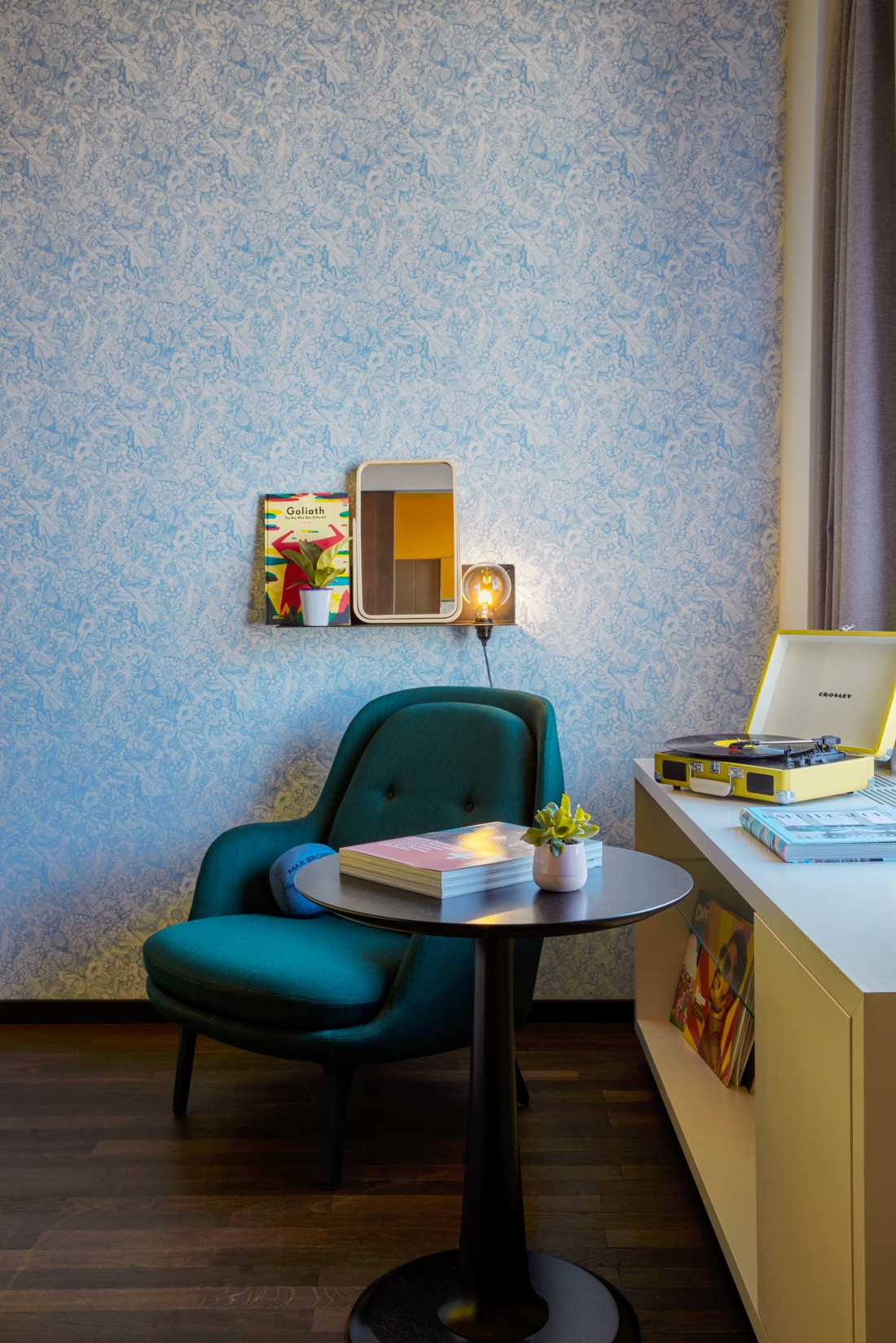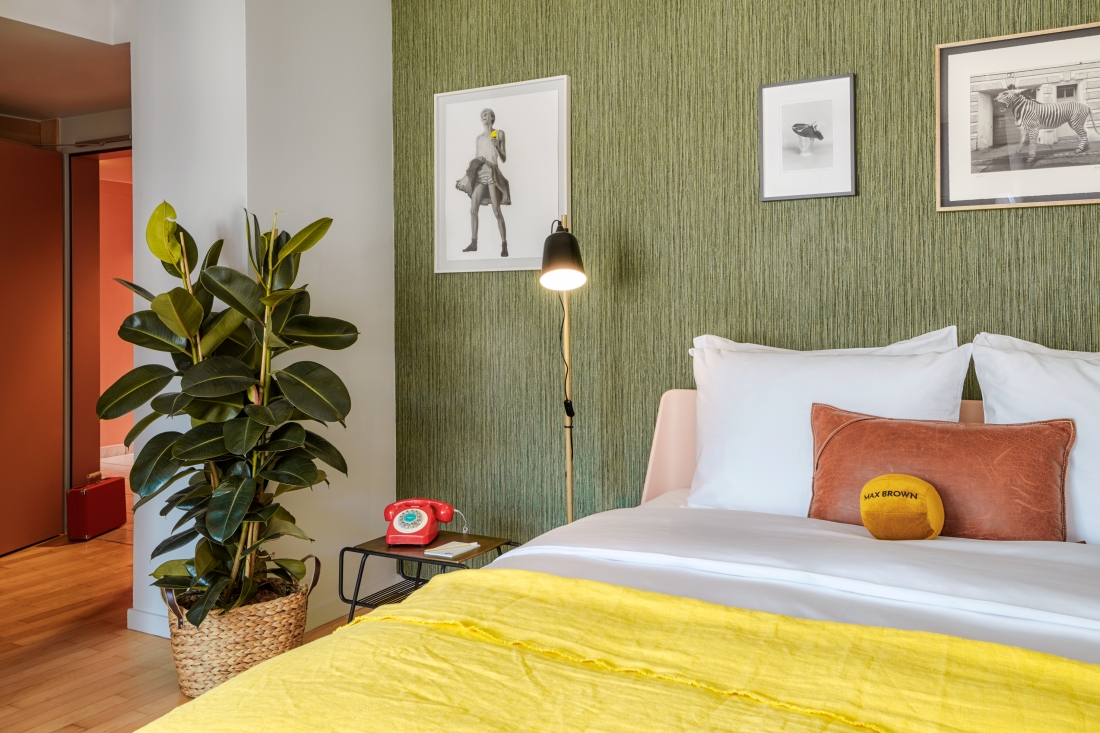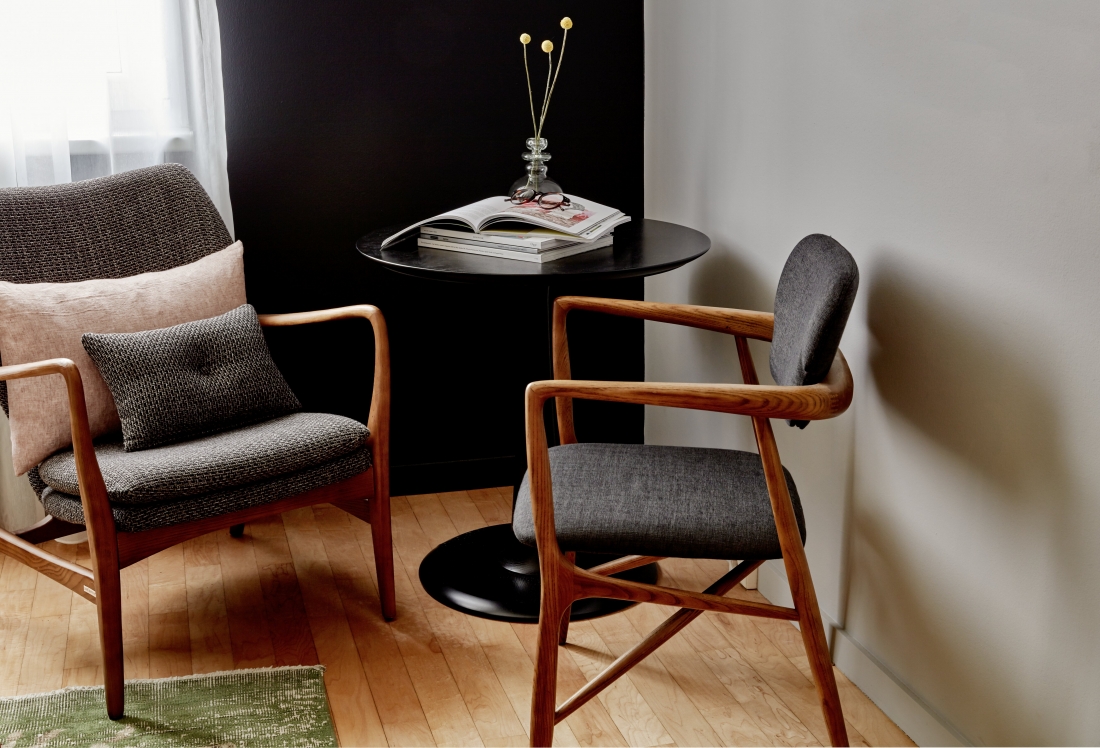 Guests and members of the local community are invited to come together in these spaces through events hosted in collaboration with Vienna-based authors, filmmakers, designers and artists. Built around a large, open kitchen reminiscent of bustling marketplace eateries commonly found across the Levant, Shani's new venture, Seven North, delivers a warm and energetic atmosphere with a creative, humorous spin on classics. The restaurant and bar specialises in dishes cooked in a traditional tabun clay oven with an emphasis on fragrant ingredients frequently used in Southern Mediterranean cooking.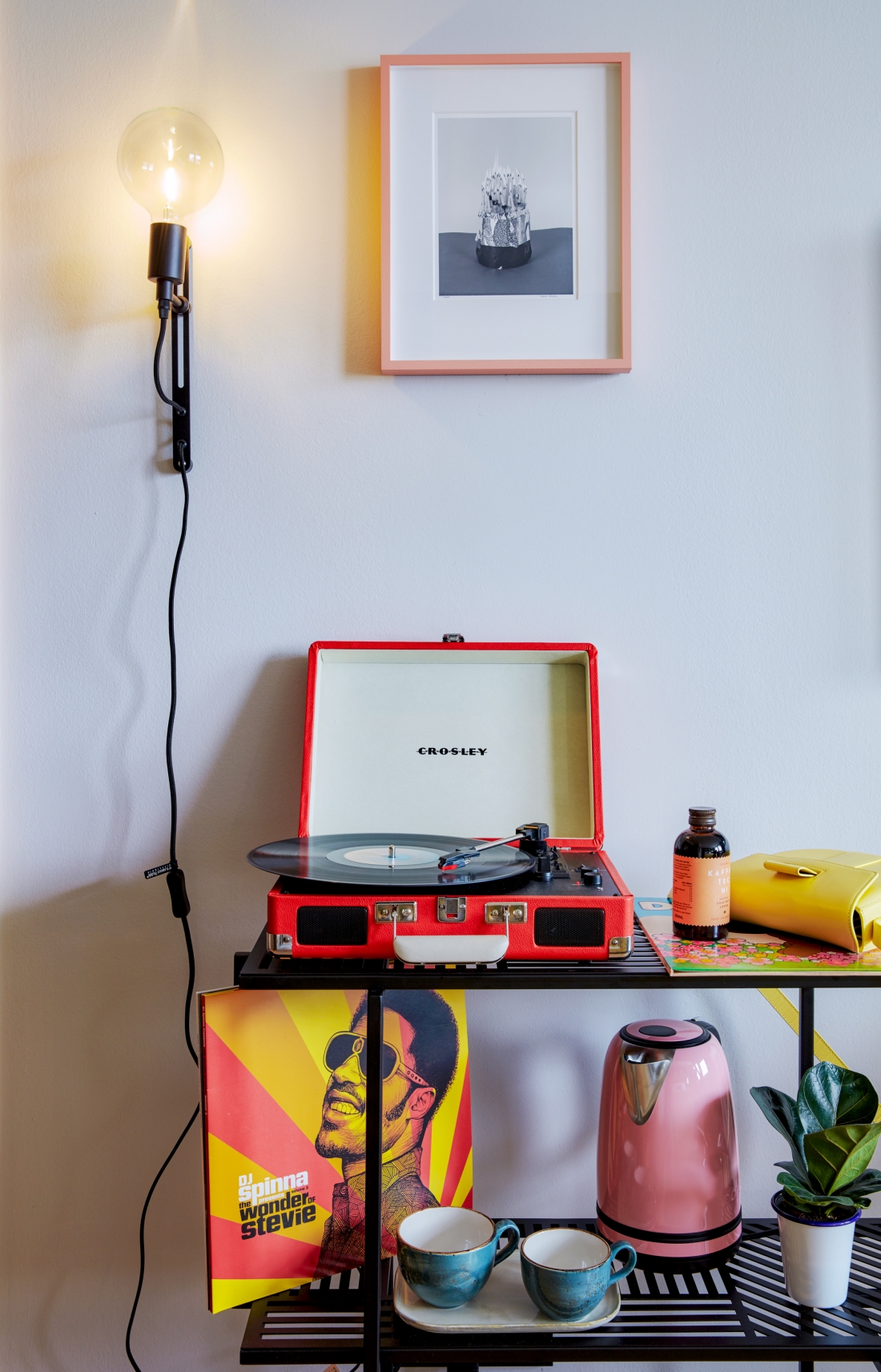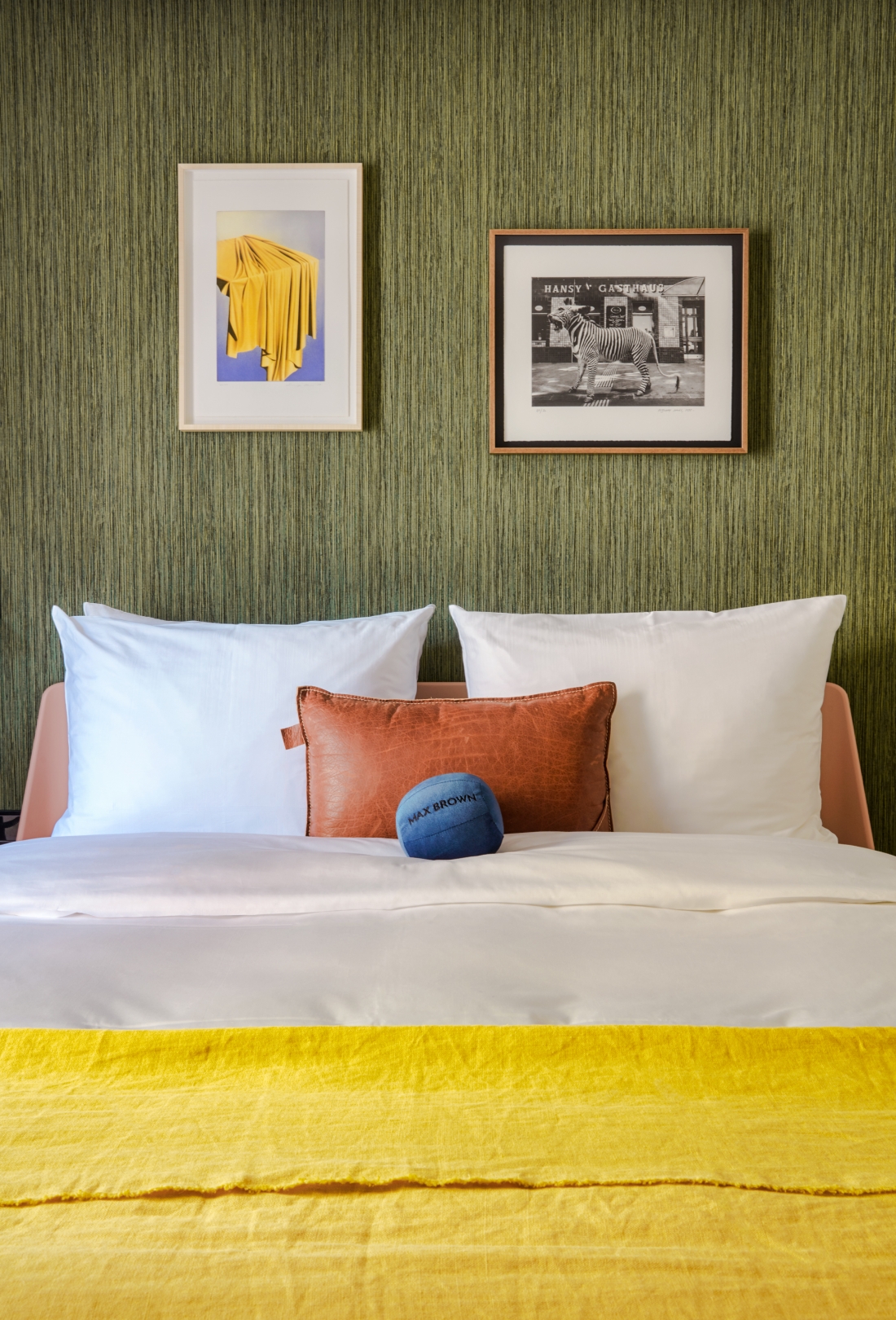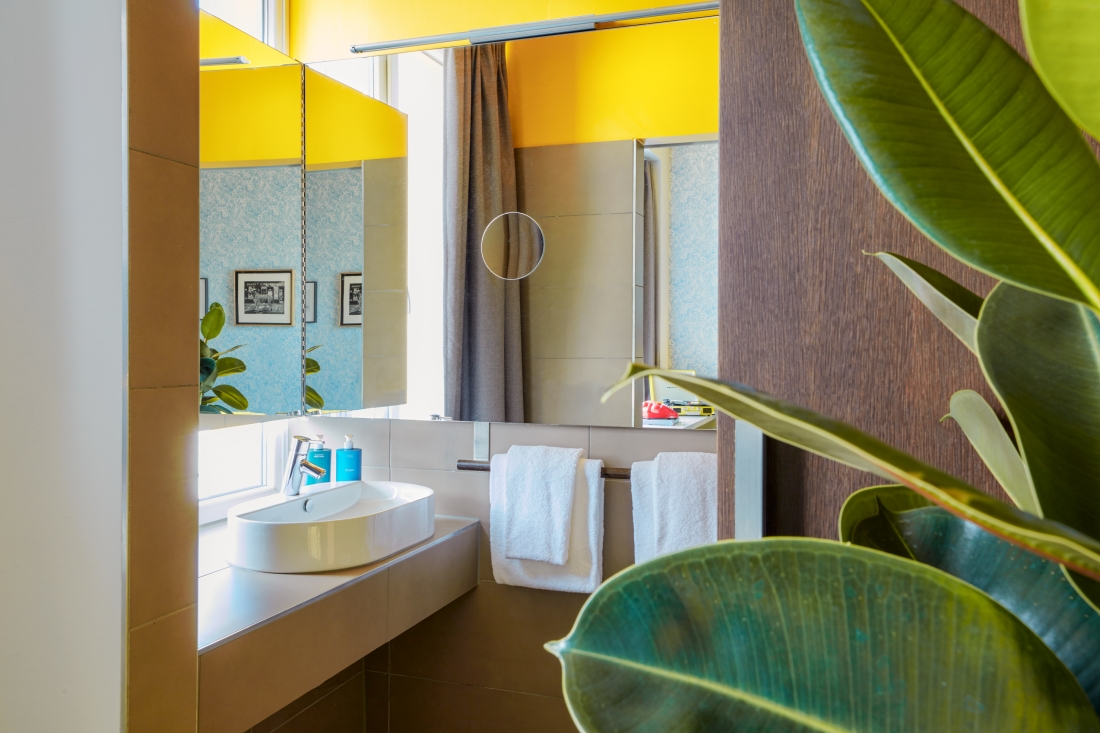 Situated in Vienna's seventh district, known as Neubau, Max Brown Hotels' newest property is surrounded by an eclectic mix of small businesses and must-see attractions, including WestLicht Galery, vegan ice cream shop Veganista, Boutique54 for vintage homeware, the legendary Café Sperl coffee house, Naschmarkt's food stalls, and the Leopold Museum, home to works by Egon Schiele and Gustav Klimt. Also, within proximity is the beautiful Burggarten garden and Palmenhaus, a perfect stop for coffee in the summer months.