Melbourne studio Biasol captures the spirit of Italian pasta bars with its design for Pentolina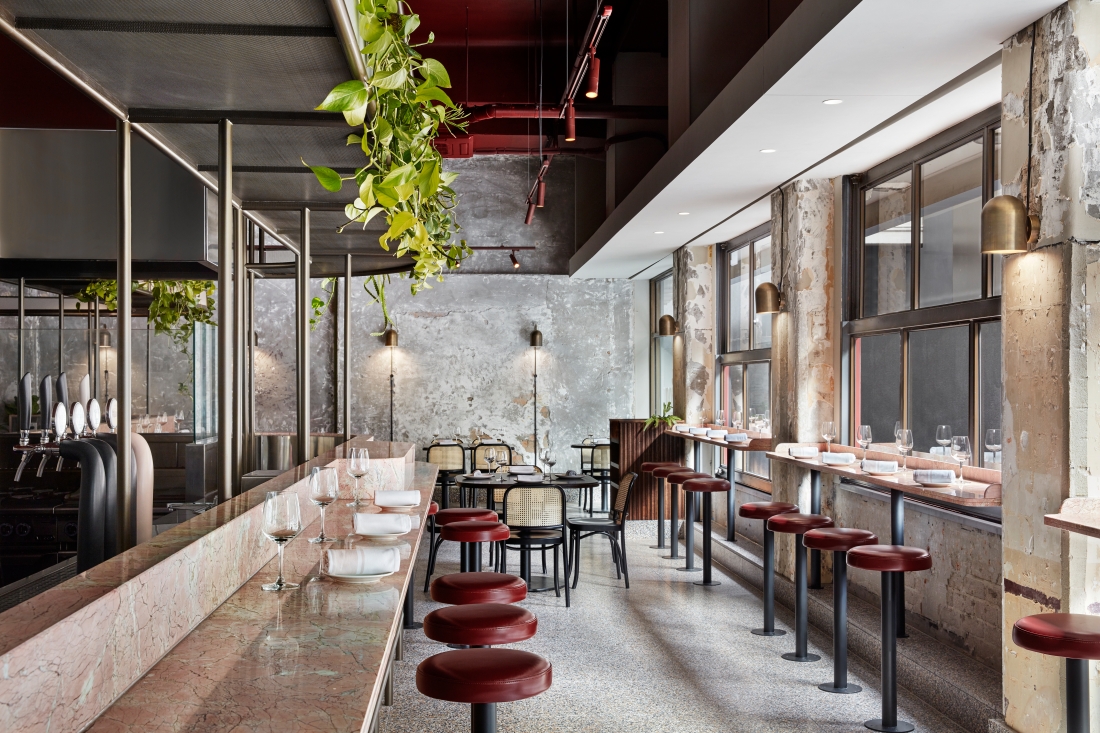 Pentolina is a new Italian casual dining restaurant, bringing the art of traditional pasta making found in Rome's winding laneways to Little Collins Street in Melbourne. Designed by Biasol, it captures Italy's passion for food, design and good company, fusing it with Melbourne's hospitality aesthetic.
Biasol looked to Rome's rich culture for inspiration and designed the interiors based on the building's existing fabric, historic Roman ruins and typical Italian pasta bars. The renovation of the century-old building revealed hand-rendered concrete walls that have been refined to provide a patinated backdrop suggesting the stone façades of historic Roman laneways.
A double-curved counter with bar stools is the central feature and evokes the nostalgia of old-school pasta bars realised for inner-city dining. "The counter unifies the key functions of the restaurant – bar, cookline, pasta making and dining," says Biasol, "and in true Italian fashion brings guests together to engage with each other and the staff."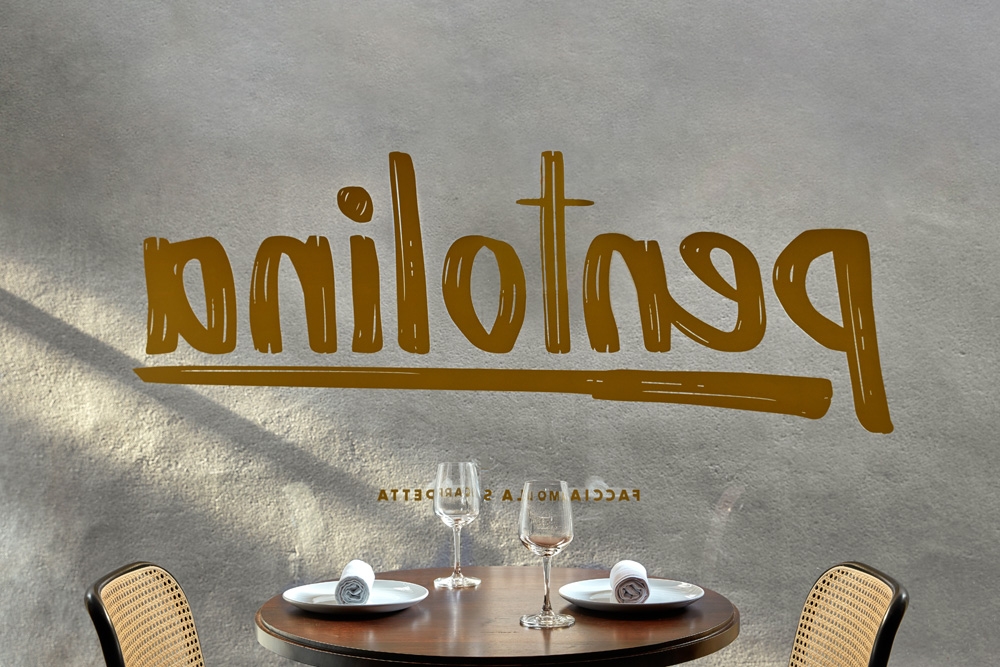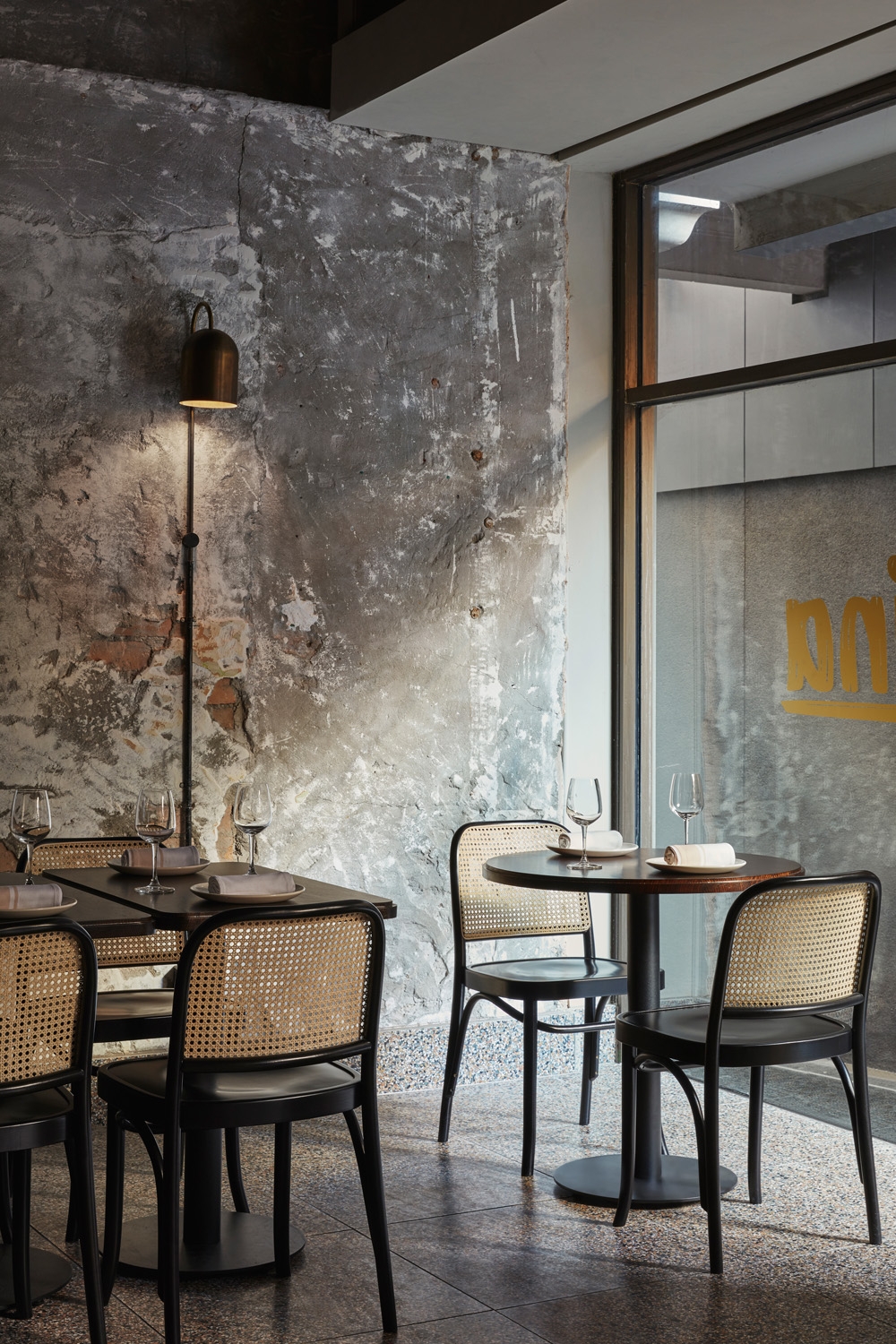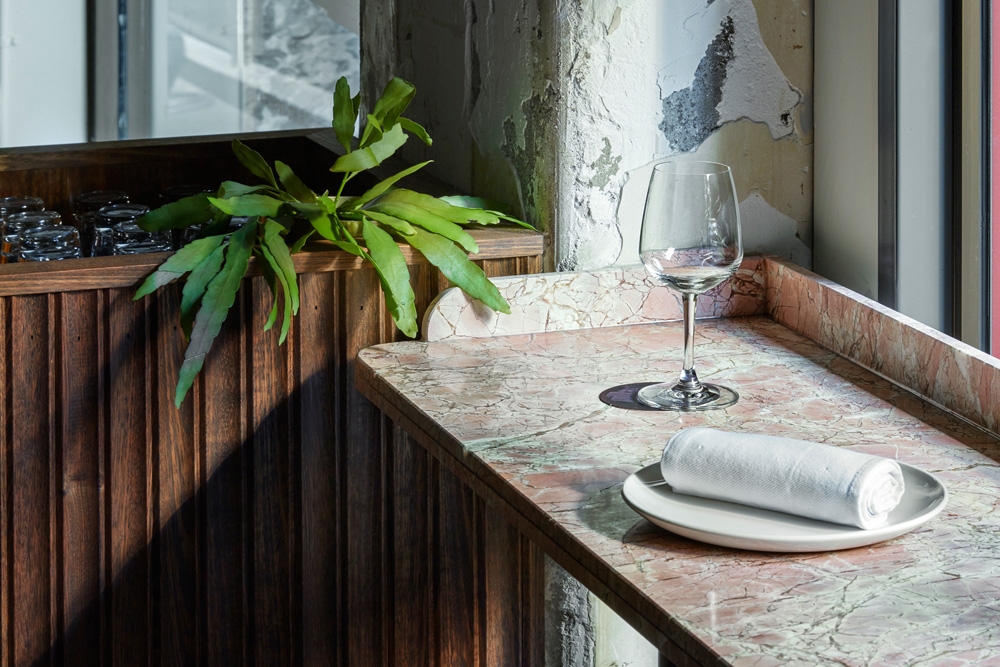 In true Italian fashion, the setting encourages guests to engage in conversation with each other and staff, while offering the opportunity to see and smell the fresh pasta being homemade on site. The curves of the bar are mimicked in the overhead shelving, which enhances the sense of intimacy.
Materiality and colour play are an important role in the design of Pentolina, a design detailed to unite the charming European character of Rome fused in Melbourne's style. The bar stools and ceiling are deep burgundies (a colour said to inspire food cravings), and the rose-coloured marble bar is reminiscent of the pink granite of ancient Rome.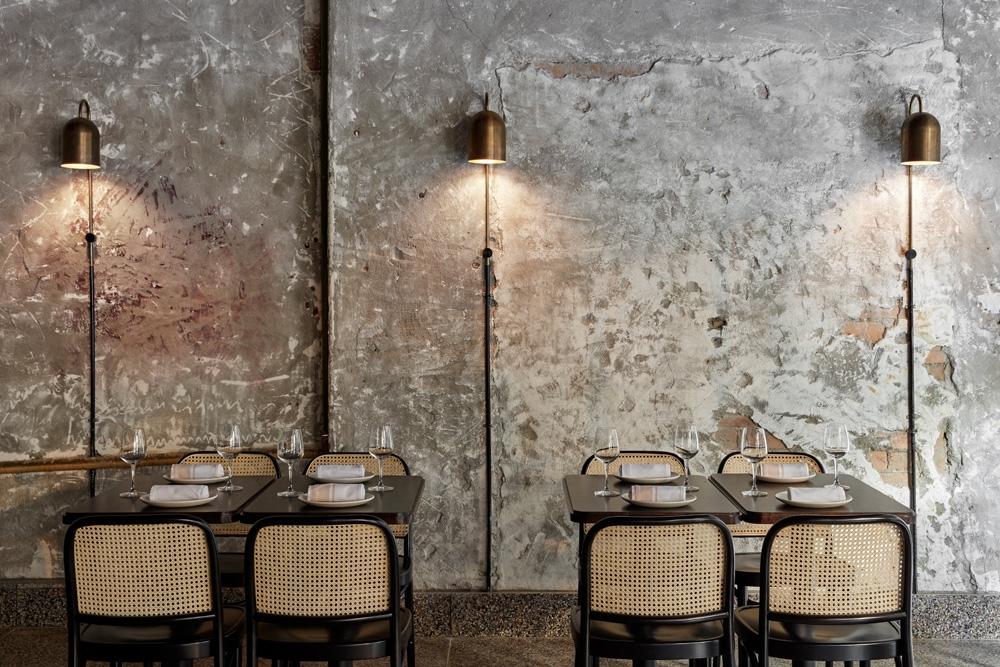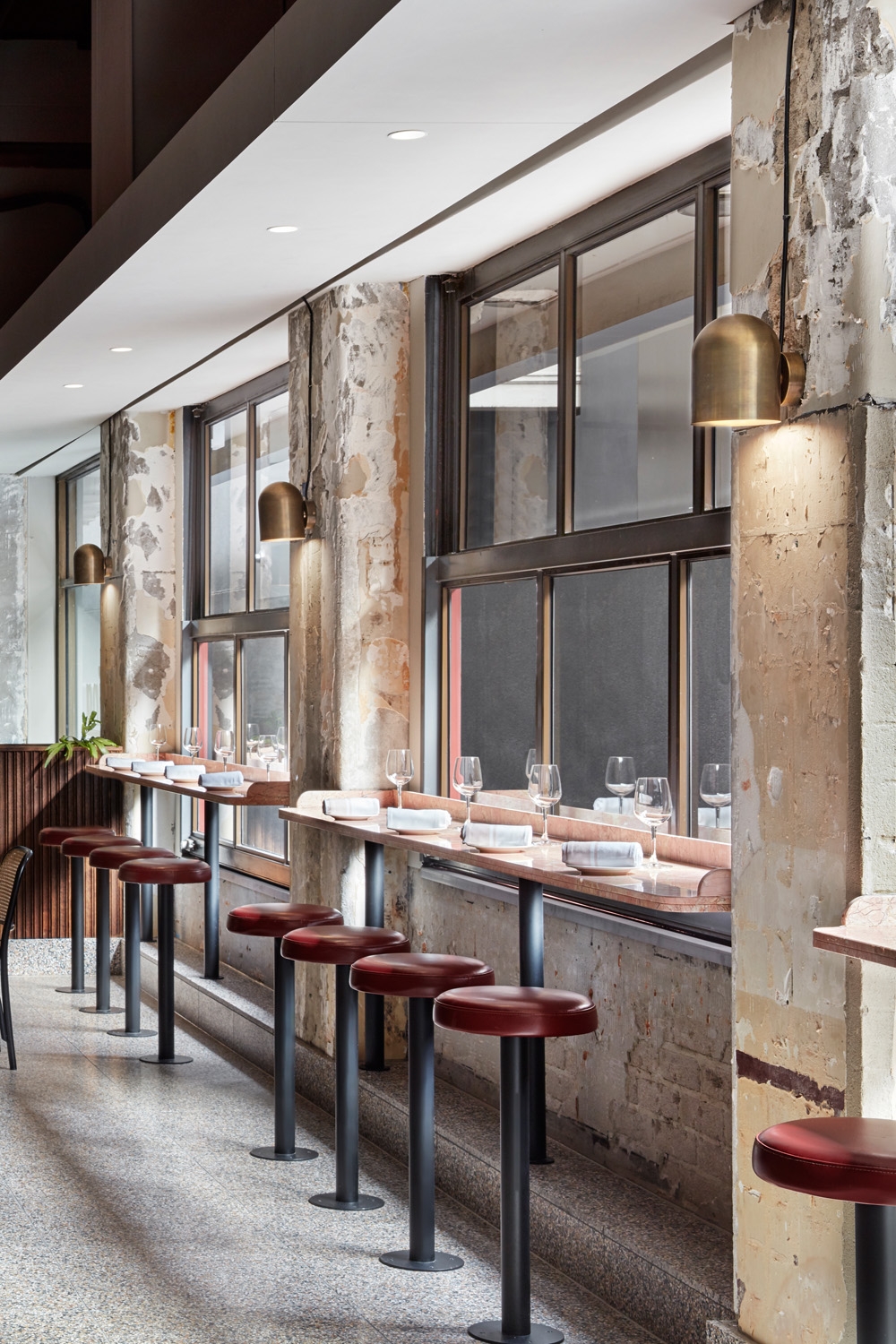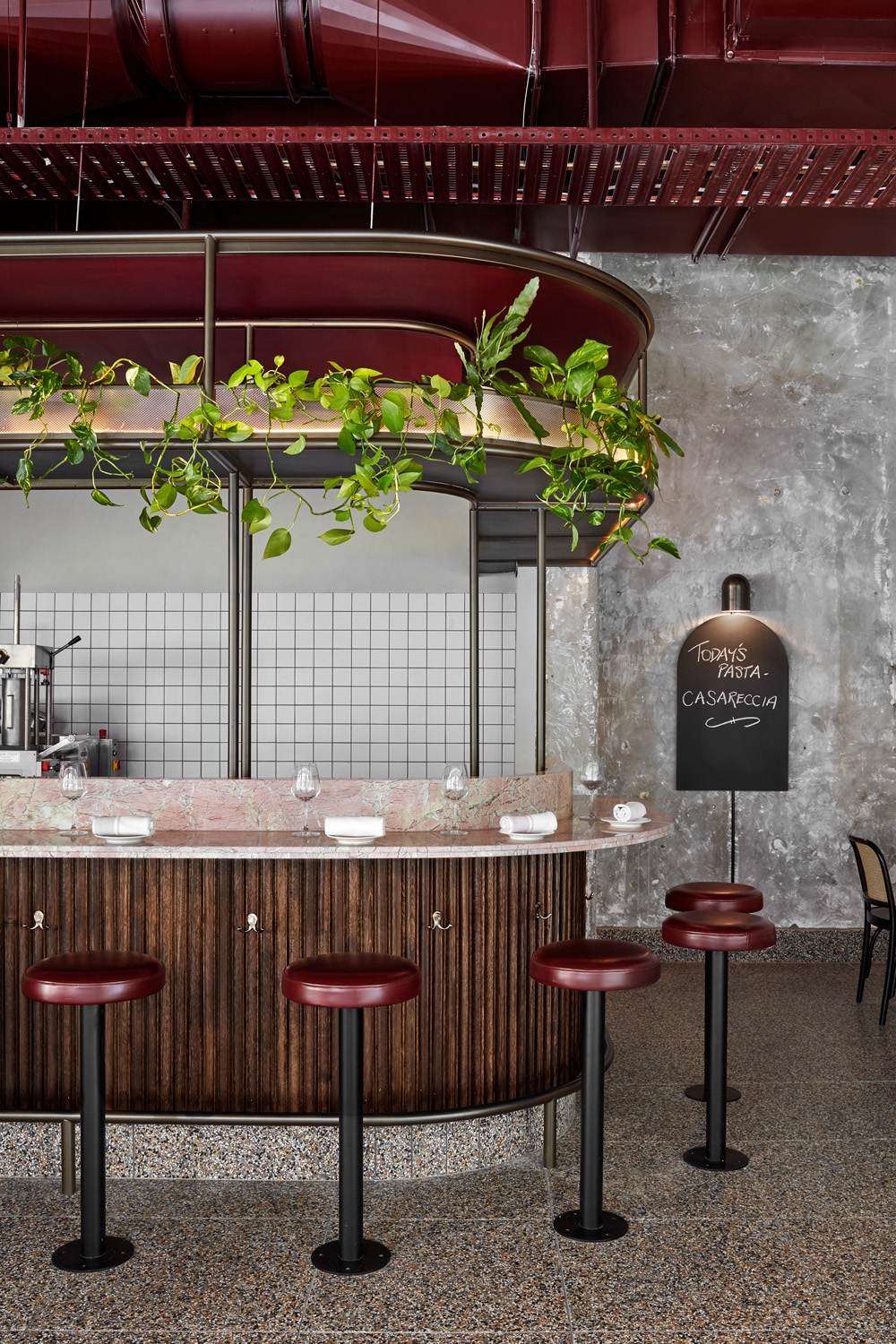 Terrazzo floors draw on a longstanding legacy in architecture and design, originating in sixteenth-century Italy; scalloped Tasmanian oak lines the bar front bringing a charismatic warmth; with metallic accents of bronze and brass.
Biasol also designed Pentolina's brand identity to forge a stronger connection between the business and interior, infusing it with a sense of place. "The freehand typography is inspired by handmade pasta and the Italian expression 'Facciamo la Scarpetta' – the ritual of mopping up delicious pasta sauce with fresh bread," adds Biasol.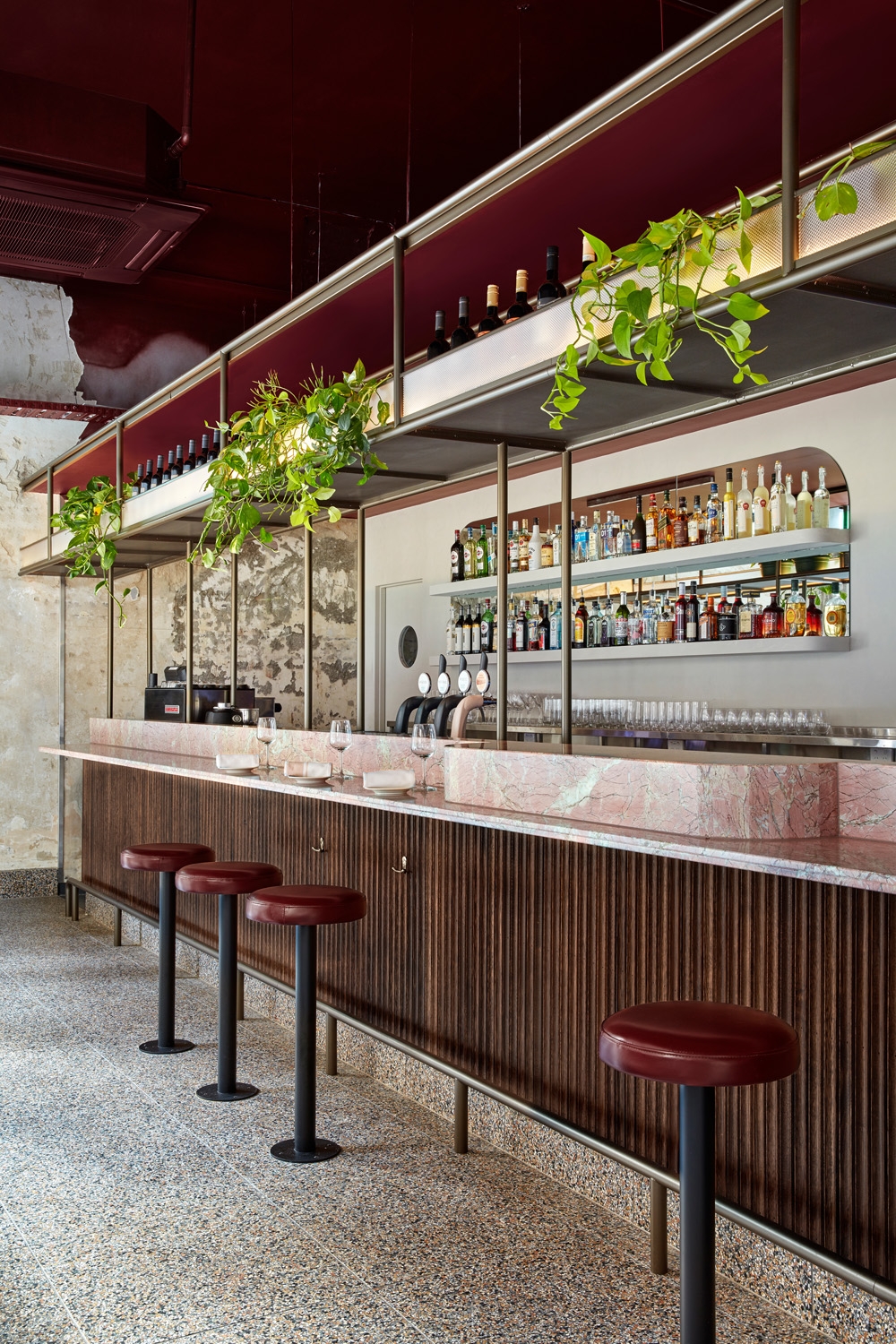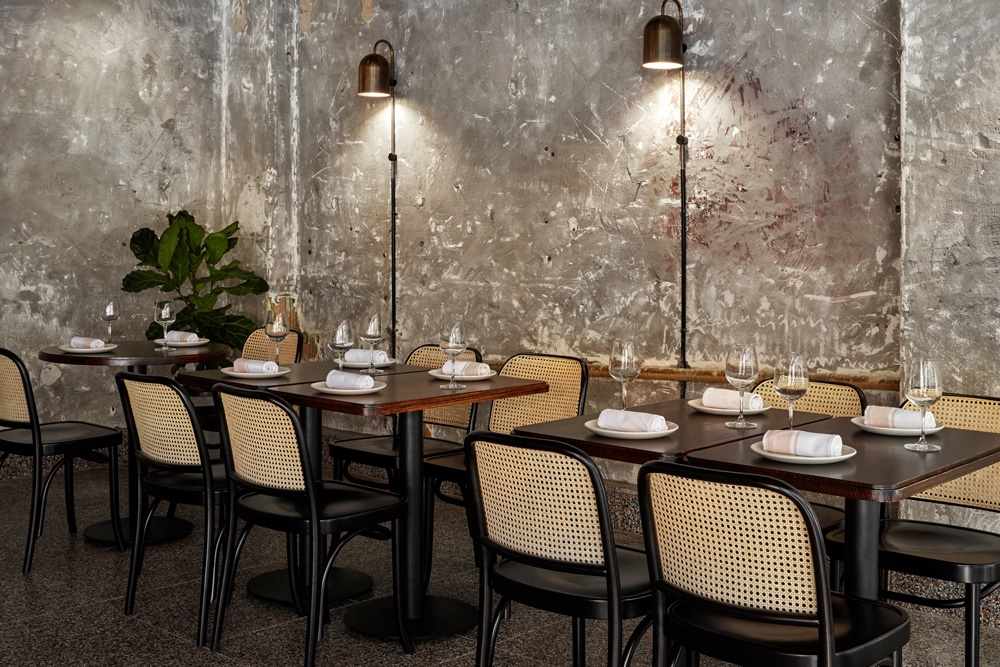 "Pentolina captures the warmth and generosity of Italian culture, the sophistication and integrity of Italian design, and the modern, textural aesthetics of Melbourne hospitality," concludes Biasol. Discover more of the Melbourne design studio's latest work: biasol.com.au.