Moda & Robertson Construction bring new era of community living to Glasgow.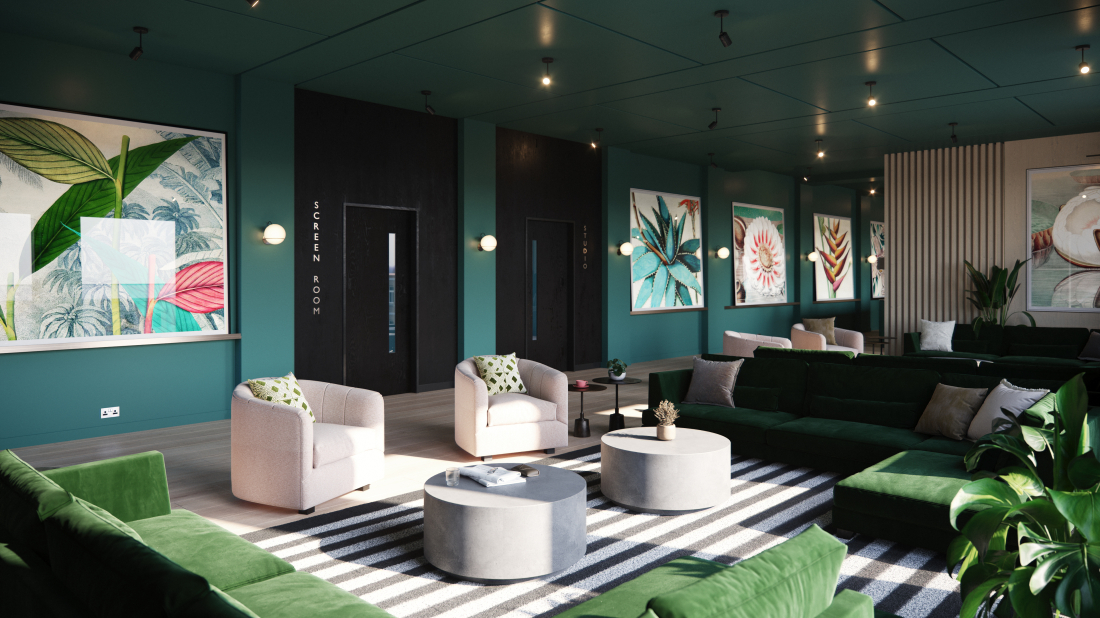 Moda, Holland Park, is a new build-to-rent neighbourhood in the heart of Glasgow. Developed by Moda Living & Robertson Construction, the residential scheme aims to 'bring a new era of community living' to the city.
Converted from the former Strathclyde Police headquarters, Moda, Holland Park accommodates a mix of 433 high-tech studio, one, two, and three-bedroom apartments for rent and will be home to a new community of nearly 1,000 people spread across four buildings, which range from 6-18 storeys in height.
Designed with residents' wellbeing firmly in mind, the neighbourhood includes a host of best-in-class facilities and amenities such as a 24-hour gym and fitness centre, private dining rooms, cinema and gaming rooms, sky lounges with panoramic views over Glasgow as well as roof terraces with green space and BBQ areas. Smart technology installed throughout the building will monitor its sustainability performance and allow Moda and its residents to ensure they are running the neighbourhood as sustainably as possible.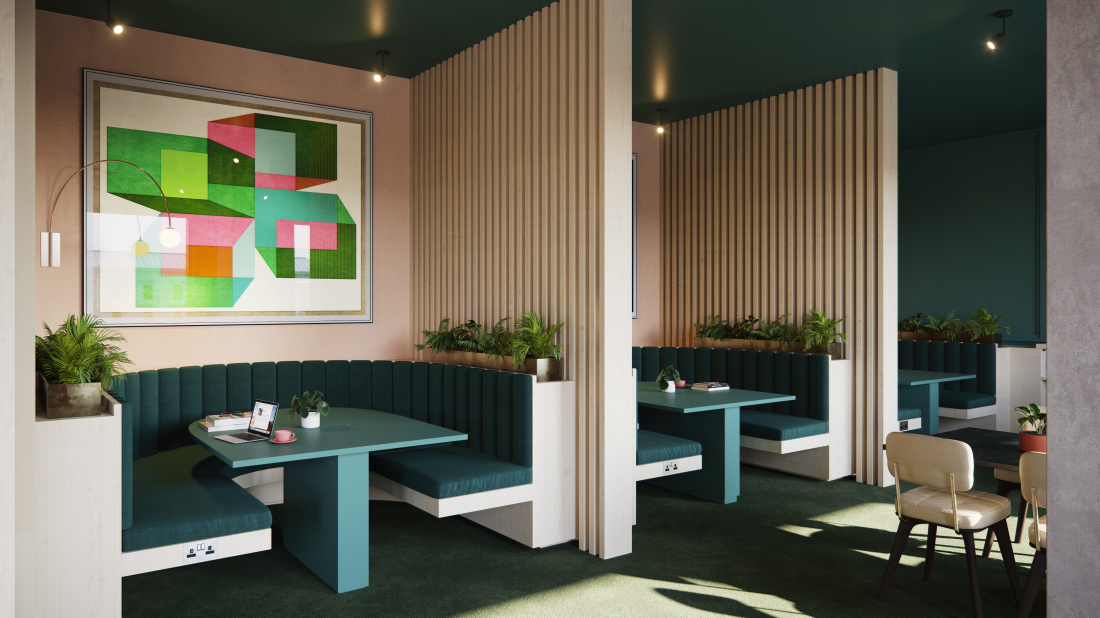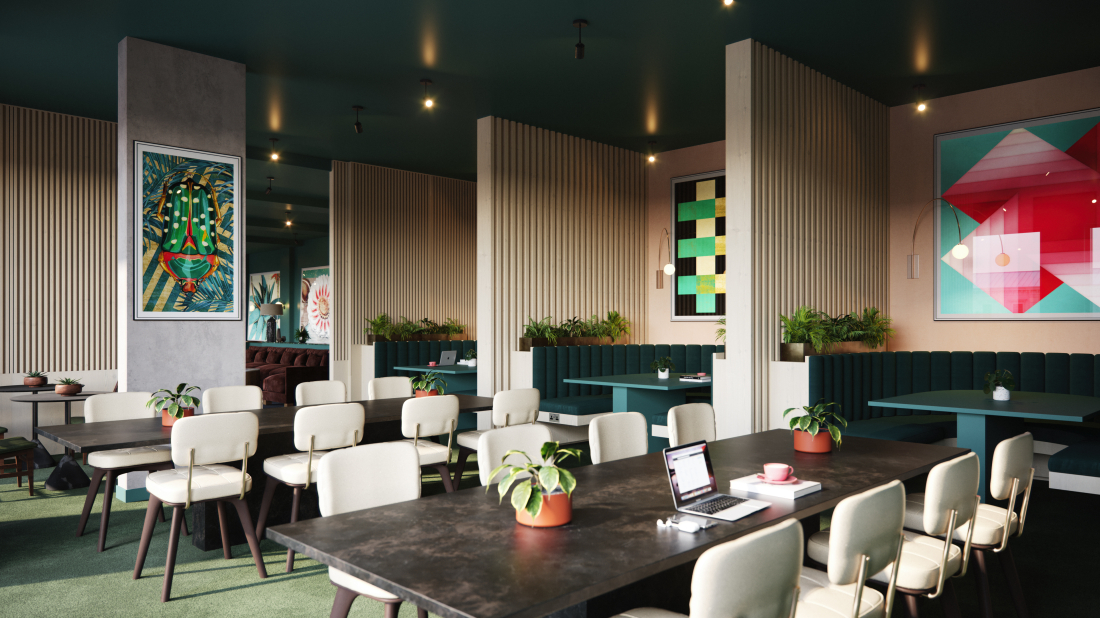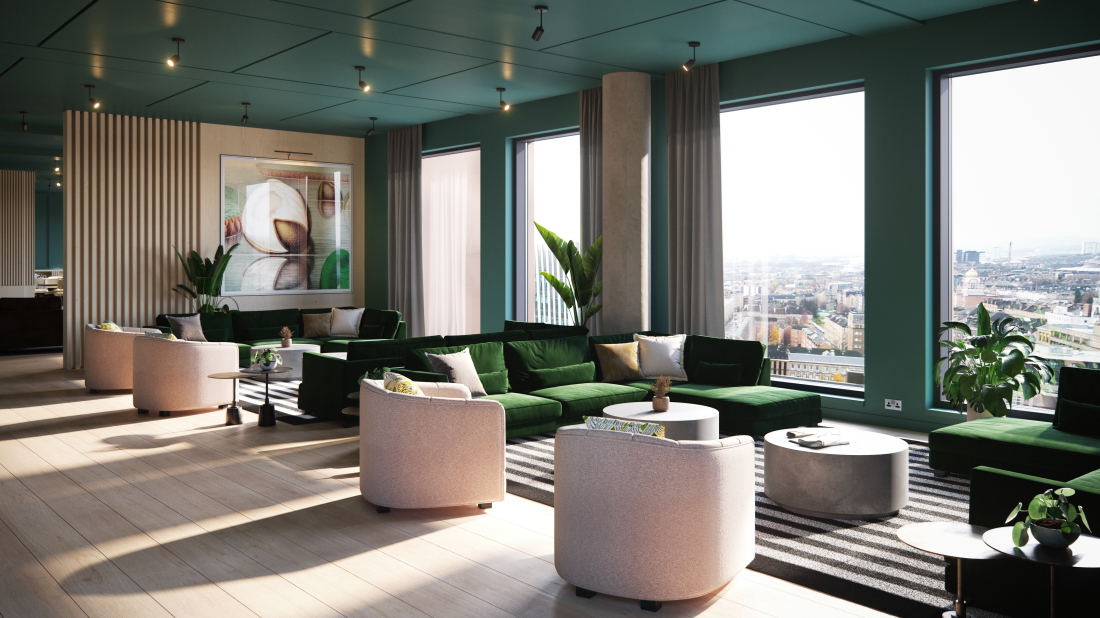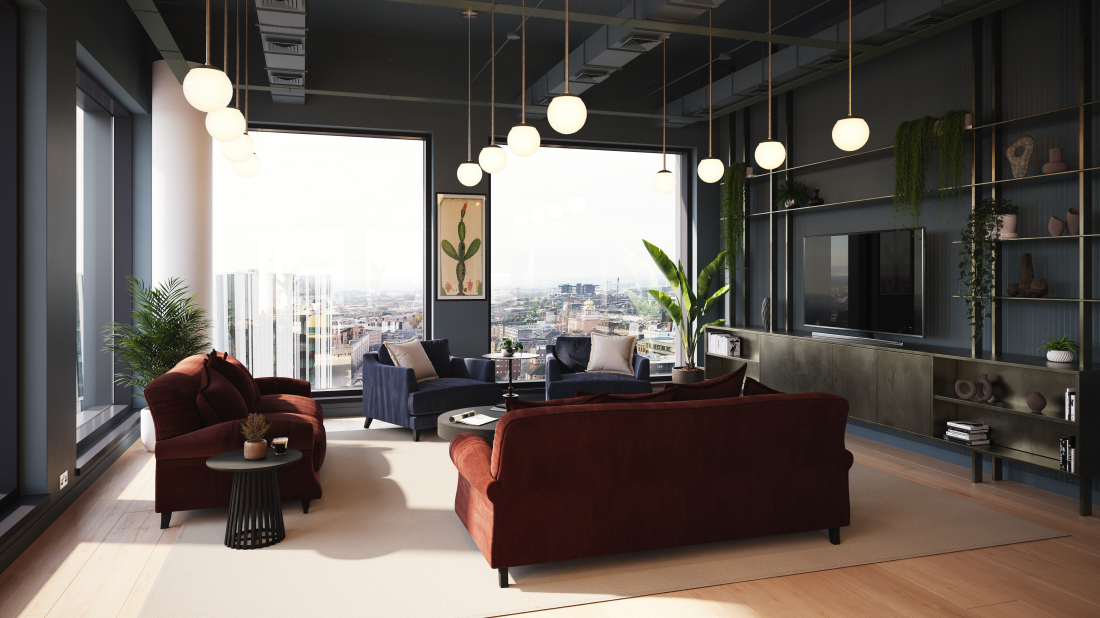 Moda, Holland Park has targeted three-star Fitwel accreditation, the highest level of recognition from the world's leading wellness certifier. With four Fitwel-certified buildings open to date, Moda is the most Fitwel accredited residential operator in the world. The four buildings are also certifiably run exclusively on energy from renewable sources.
New public realm, green space and community amenities open up the neighbourhood for all so that Moda, Holland Park is truly integrated into the surrounding communities. Shops, bars and restaurants at ground floor level encourage increased footfall to the area, creating a new must-visit city centre destination.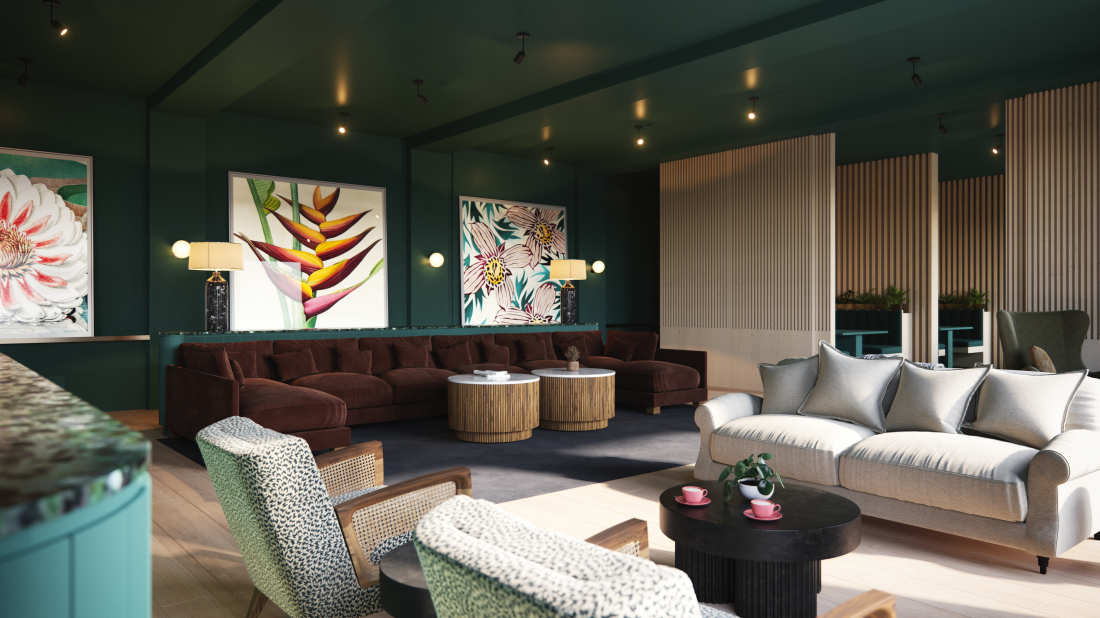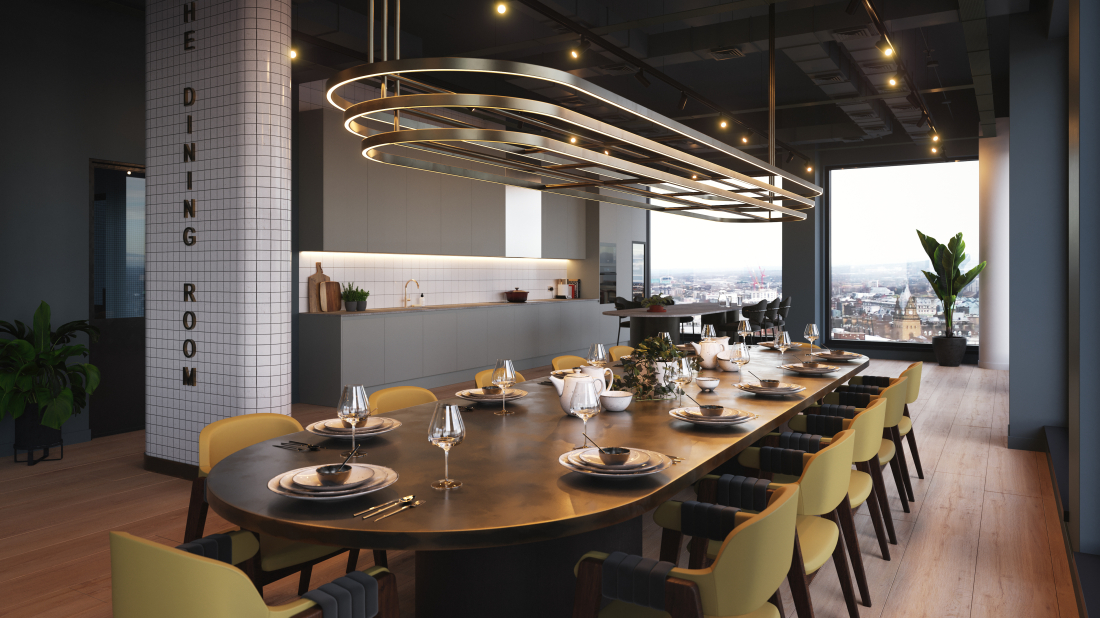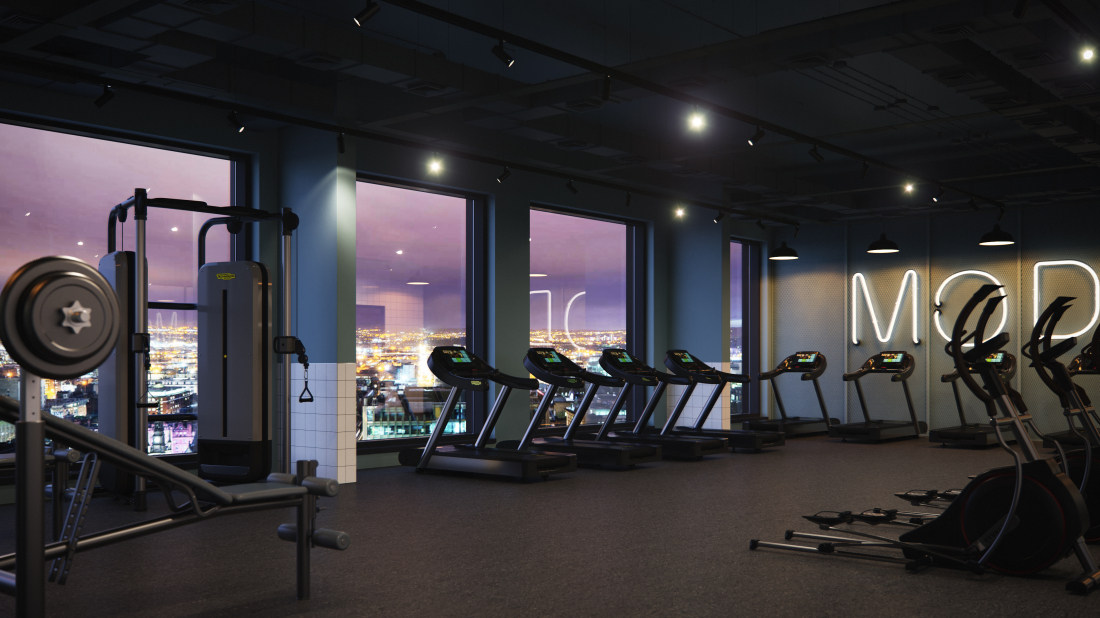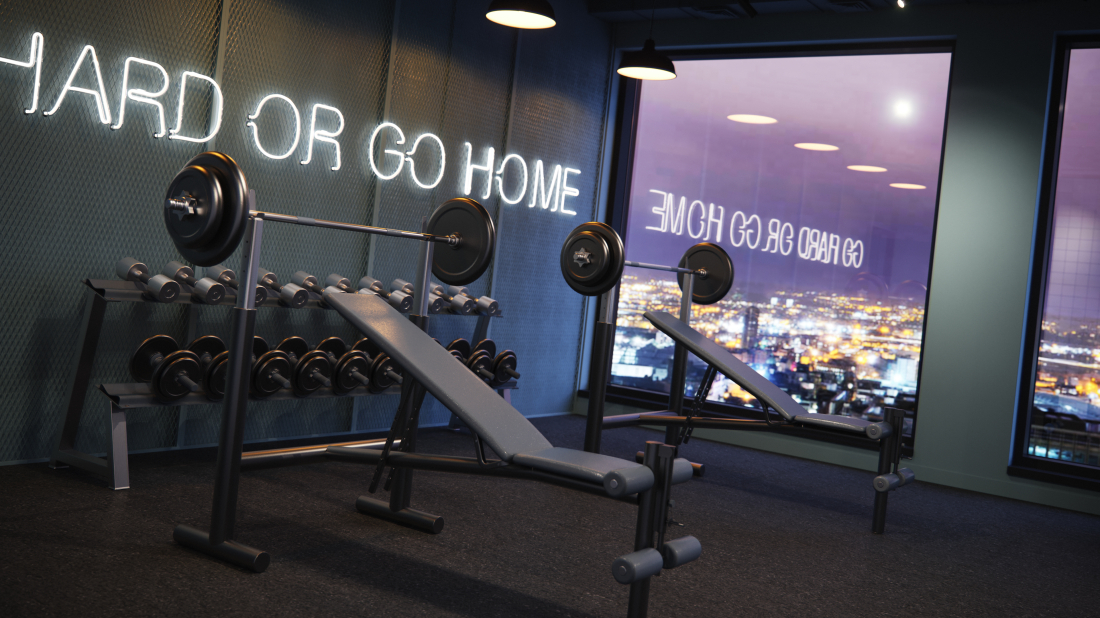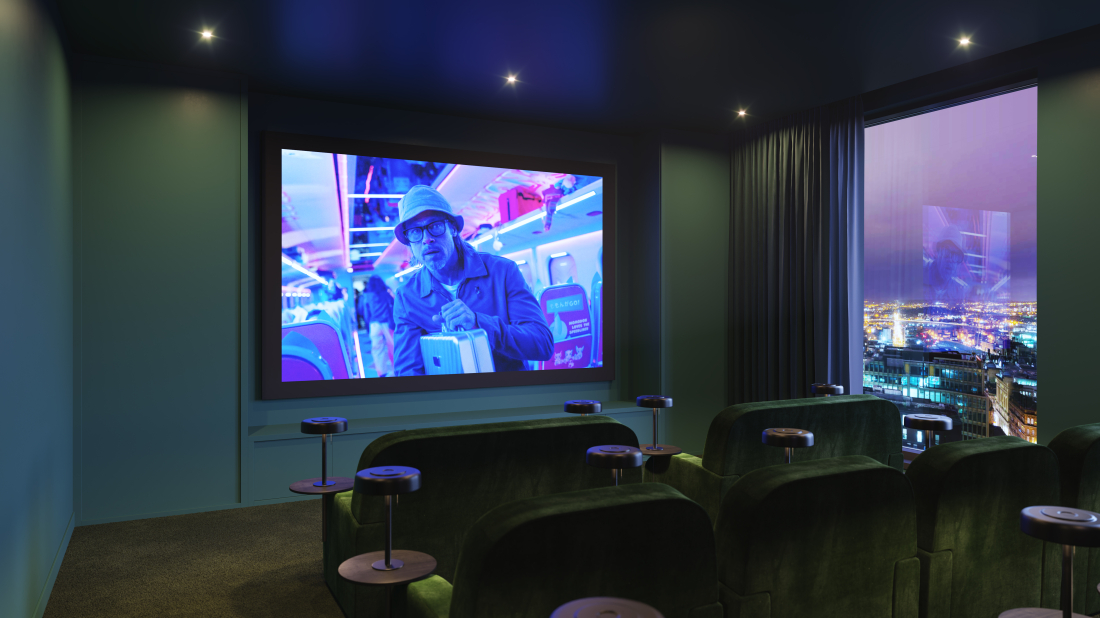 Moda is committed to contributing to the long term economy of Glasgow's city centre. To date, Moda has committed more than £18m directly to community projects in the areas around its neighbourhoods. When this latest neighbourhood is fully operational - at the end of 2023 - Moda will continue to prioritise employing people from the local area and partnering with independent businesses and suppliers.