Panaz supports Davis INK in creating Insta-worthy interiors for El Hefe Supermacho Taqueria.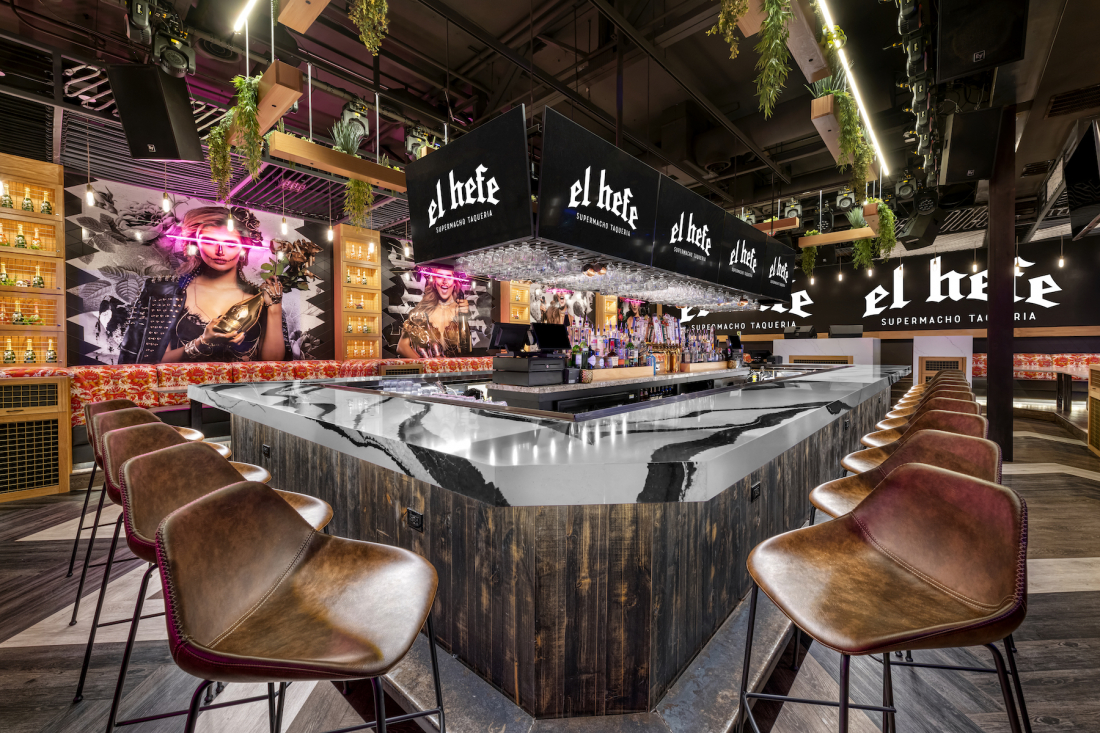 El Hefe Supermacho Taqueria, Scottsdale's must-visit nightclub and restaurant, has been transformed by Costa Mesa-based designers, Davis INK, utilising custom fabrics from Panaz.
Davis INK worked in partnership with Riot Hospitality Group (RHG), who specialise in co-creating unique brands, to produce eye-catching interiors that would accommodate a full restaurant throughout the day, whilst easily transforming into a high energy nightclub environment during the evening.
The designers created a vibrant, Instagram worthy entrance that features a graphic floral tunnel, laced with three dimensional lighting and completed with a custom candle chandelier, which entices visitors into the central bar.
Once in the main section of the venue, the designers utilised bold graphics and contrasting colours for the bottle service booths that line the space's perimeter. As part of this design, Davis INK required upholstery fabric that could hold its own, both visually and physically, to not only suit the new design scheme, but also withstand the everyday demands of a busy restaurant and night venue.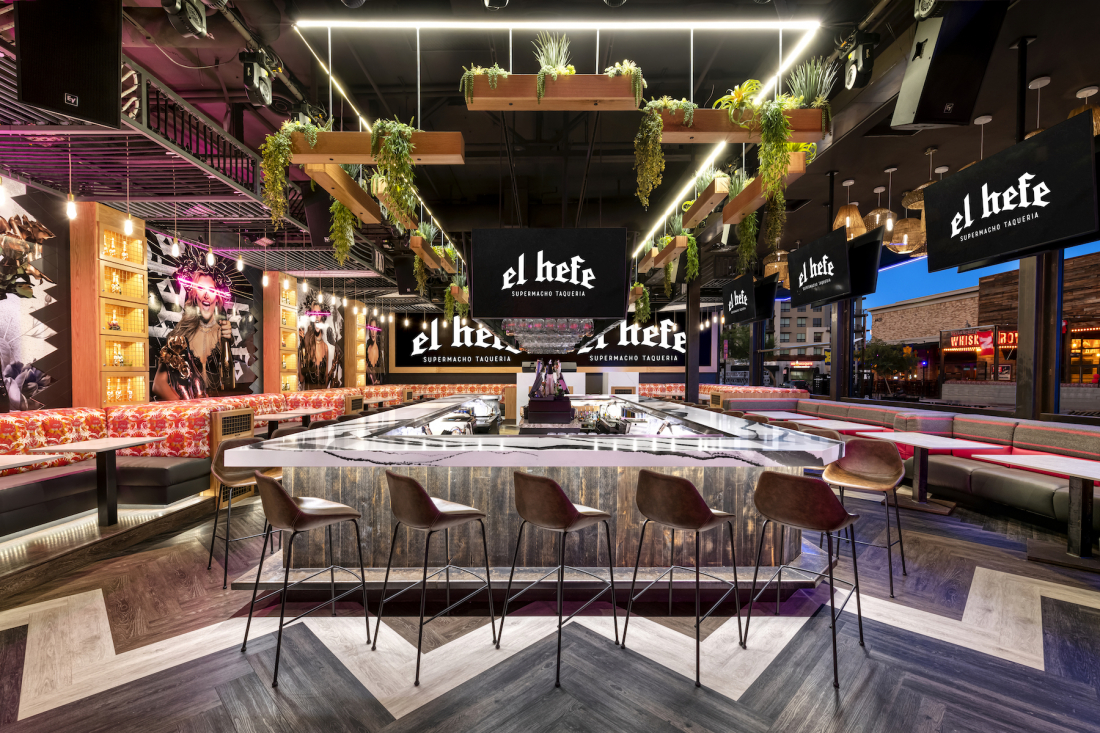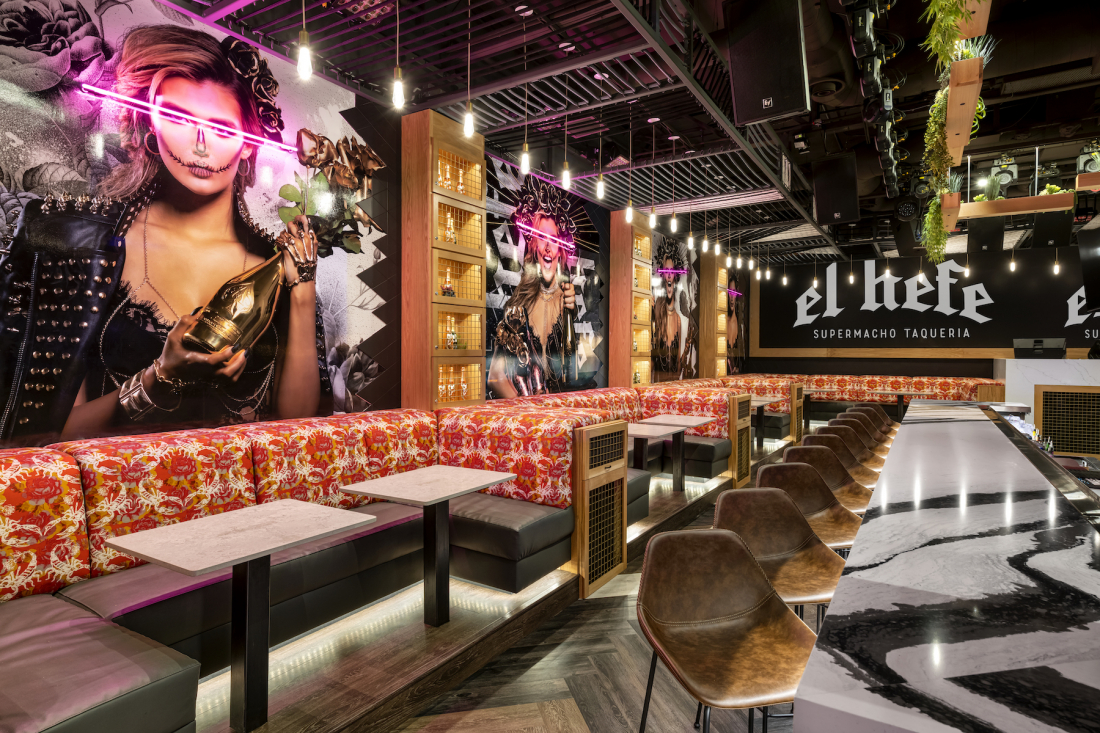 As regular Panaz collaborators, Davis INK utilised Panaz's exclusive bespoke textile platform, ReMake, which enabled them to quickly and easily upload their own custom Scorpion design. The designers could then amend the colour and scale, whilst checking the pattern repeat to ensure the highest possible finish.
The bespoke vivid Scorpion and Rose design created by Davis INK for the upholstery of the booths perfectly complements El Hefe's stylish new look, creating an exceptional environment for guests to enjoy.
The quality and reliability of the fabric also ensures ease of mind for the staff, allowing them to focus on providing the best experience for their guests.
The finished interior reflects Davis INK, RHG and Panaz's passion to create a unique and captivating venue that pushes the boundaries of the hospitality landscape, whilst simultaneously setting the standard for quality and functionality.
Featuring straightforward editing tools, ReMake offers designers the ability to select from thousands of patterns throughout Panaz's extensive design library, or use their own original artwork, to resize, recolour and reimagine.