Parchment seating collection by Kenneth Cobonpue takes visual cues from imagery in ancient manuscripts.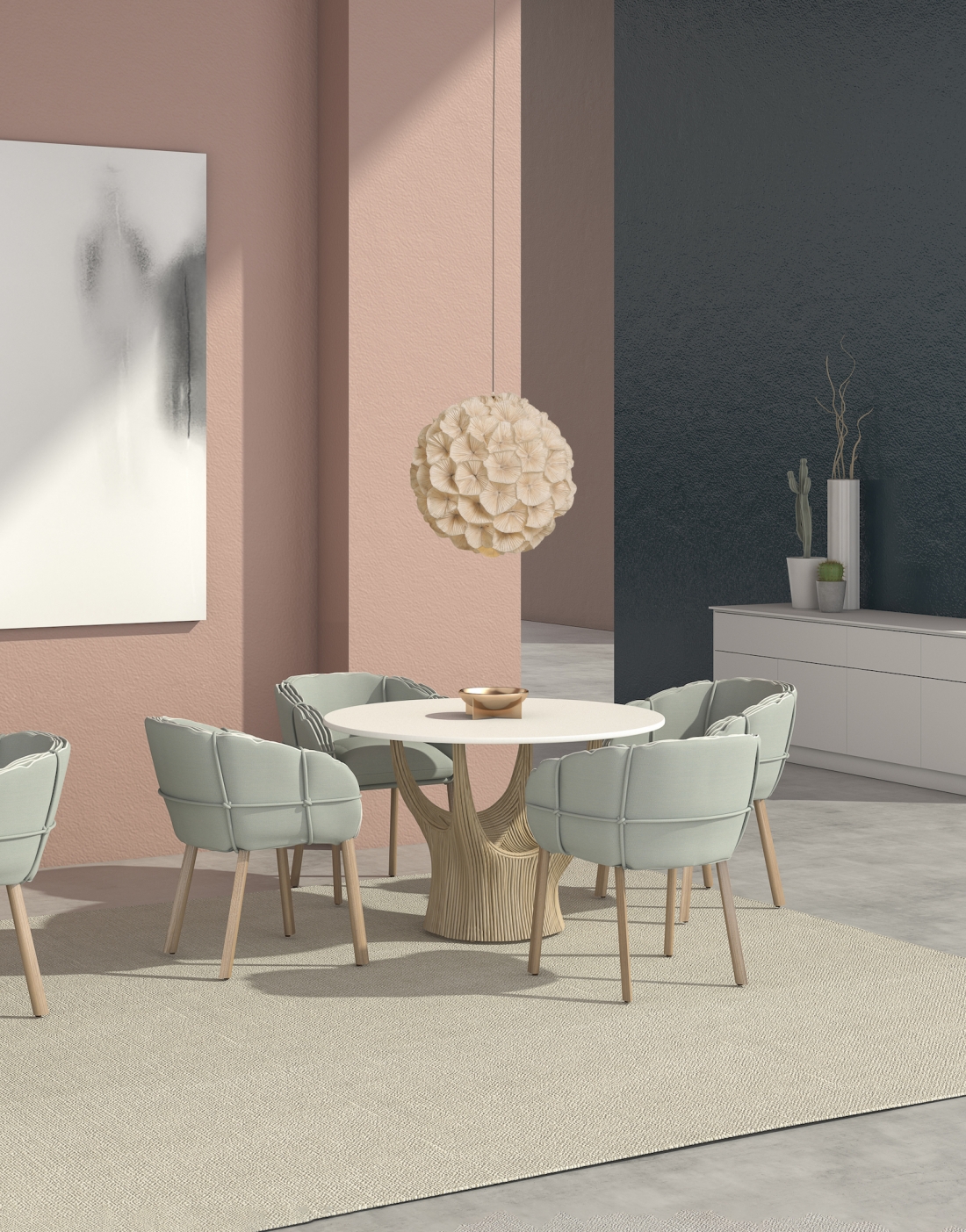 An alluring image from the past is transformed into a design piece that is lavish in its decorative details and includes a functional cocoon effect for a seat by Kenneth Cobonpue.
The theatrical talent of Kenneth Cobonpue gives rise to a seat that "tells a story" – since comfort, in addition to technical variables such as an analysis of shapes, proportions and materials, may also stem from a formidable visual effect.
The creative inspiration for the Parchment seating collection is grounded in the imagery of ancient manuscripts that re-emerge from history – parchment becomes fabric, which is processed into soft, coupled layers and bold stitching that establishes edges, and the layers are then overlapped and held together by braiding and knots of rope in matching colours.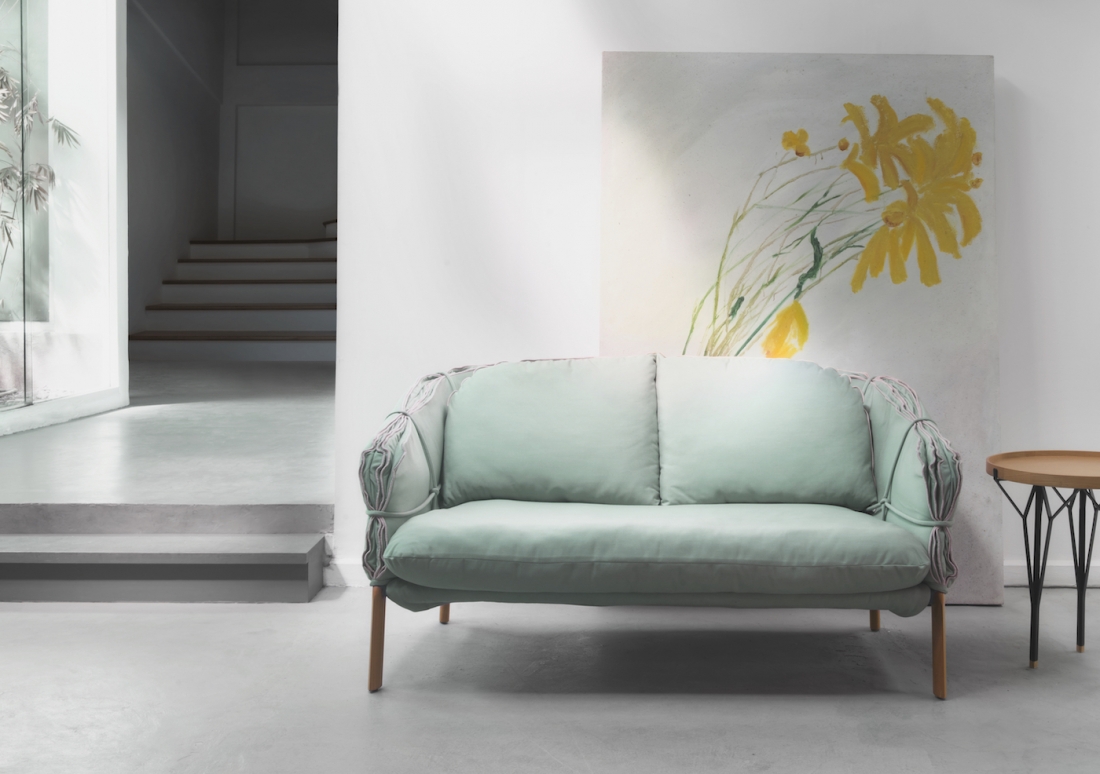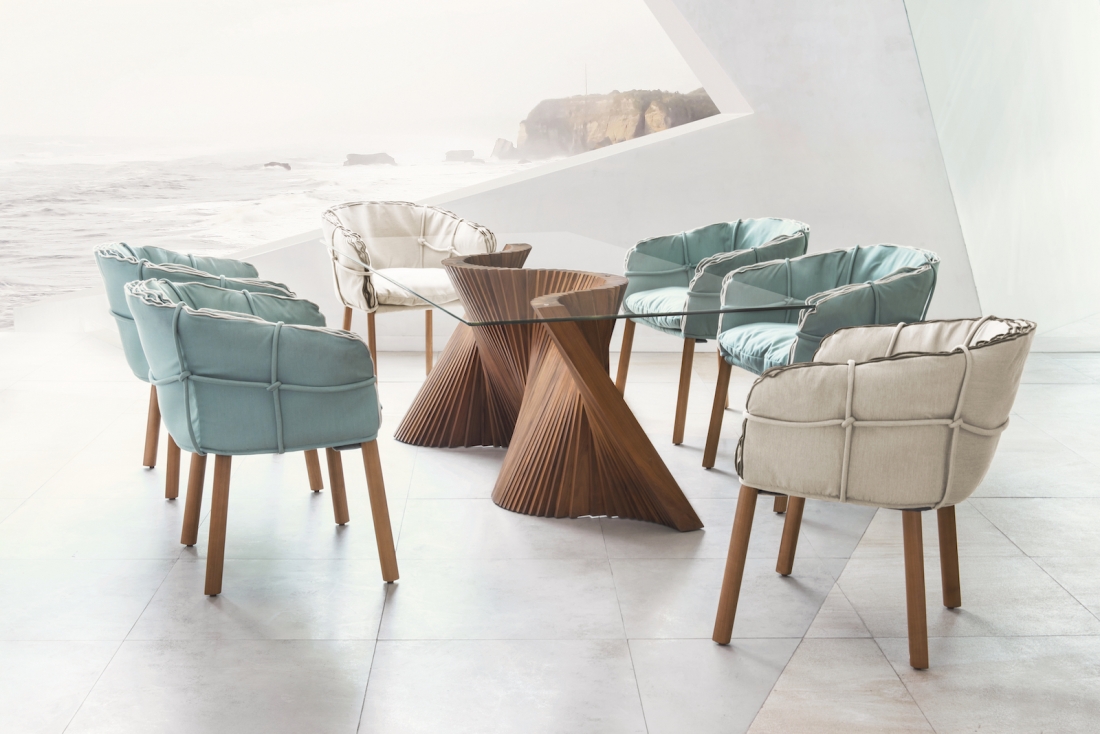 Edges and surfaces in the collection imitate the natural effect of time on paper. The resulting shape is welcoming, with a softness that is provided in an unusual manner, given the assembly of the cushions. The colour palette is soft, ranging from severe greys to pale blue green.
Where should such a seductive seat be located you might ask? All areas, both in domestic interior and in contract contexts, where the pleasure of a coffee break or supper is scrutinised and heightened by the atmosphere of the room in which it is in use.
Parchment is an expression of Kenneth Cobonpue's masterful way of integrating nature, traditional craftsmanship and innovative technology. Due to his approach, the Cebu-based designer and creative director has received international awards and recognition for his creative, organic and expressive pieces.