Top 22 biomaterial designers to watch in 2022.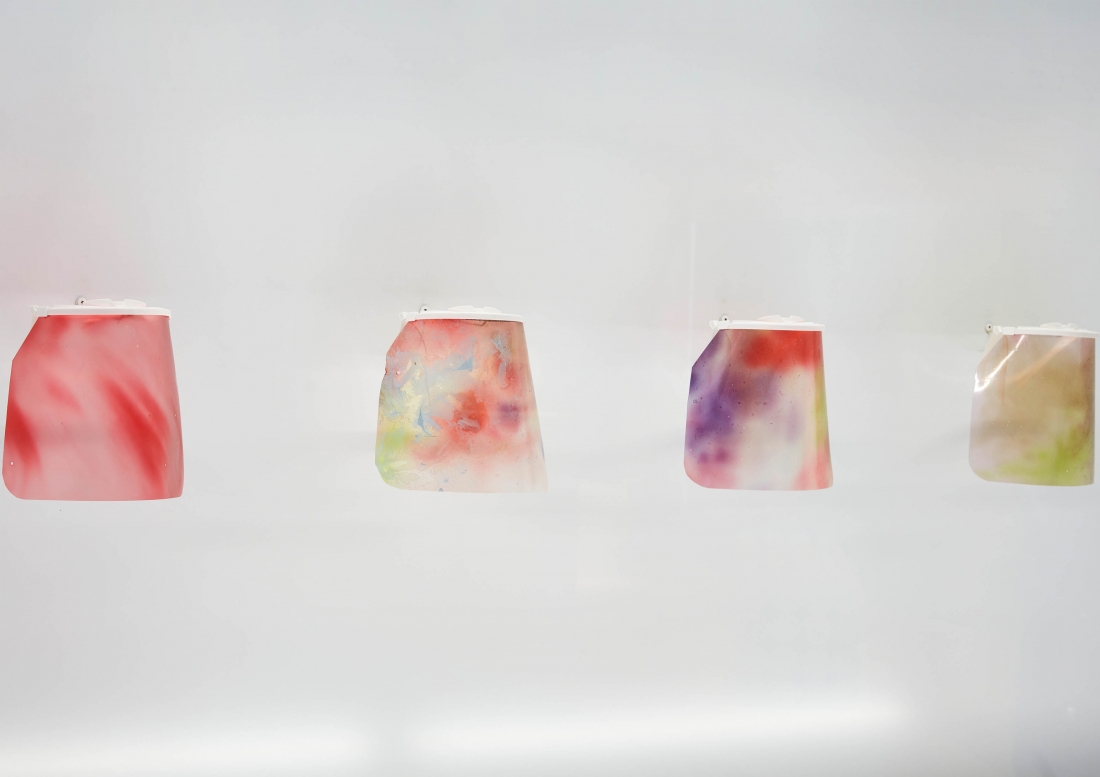 For this year's round-up of the biomaterial designers to watch, we're not just writing about our favourite trailblazers - we're exhibiting their work too.
Since the opening of our first Material Source Studio in Manchester, we've been preparing a very special exhibition: From The Ground Up, showcasing the most innovative bio-based materials on our radars right now.
If you've visited us already, you've likely seen our preview selection. But do pop along and see the exhibition in full in our Basement Gallery space. You will experience many of the below designers' work, which has never before been shown in the North West.
So, without further ado, here are our top 22 biomaterial designers to watch in 2022 - many of which you can experience in person at 1 Federation Street from the end of this month.
1. Alice Potts
As a material researcher and inventor, Alice has spent the last 6 years working on the development of sustainable bio-fabrication for industry. Including store concept, art exhibitions, catwalks, fashion items and products in collaboration with companies as a freelancer.
Alice's focus is on the importance of bodily function within materiality looking at the interconnection between biology and materiality. Through her innovations she aims to create new future thinking processes in all fields. Reminding people that our bodies are still our greatest technologies, her main focus as an innovator is to work in collaboration with others to create a new sustainable future, while educating in the process.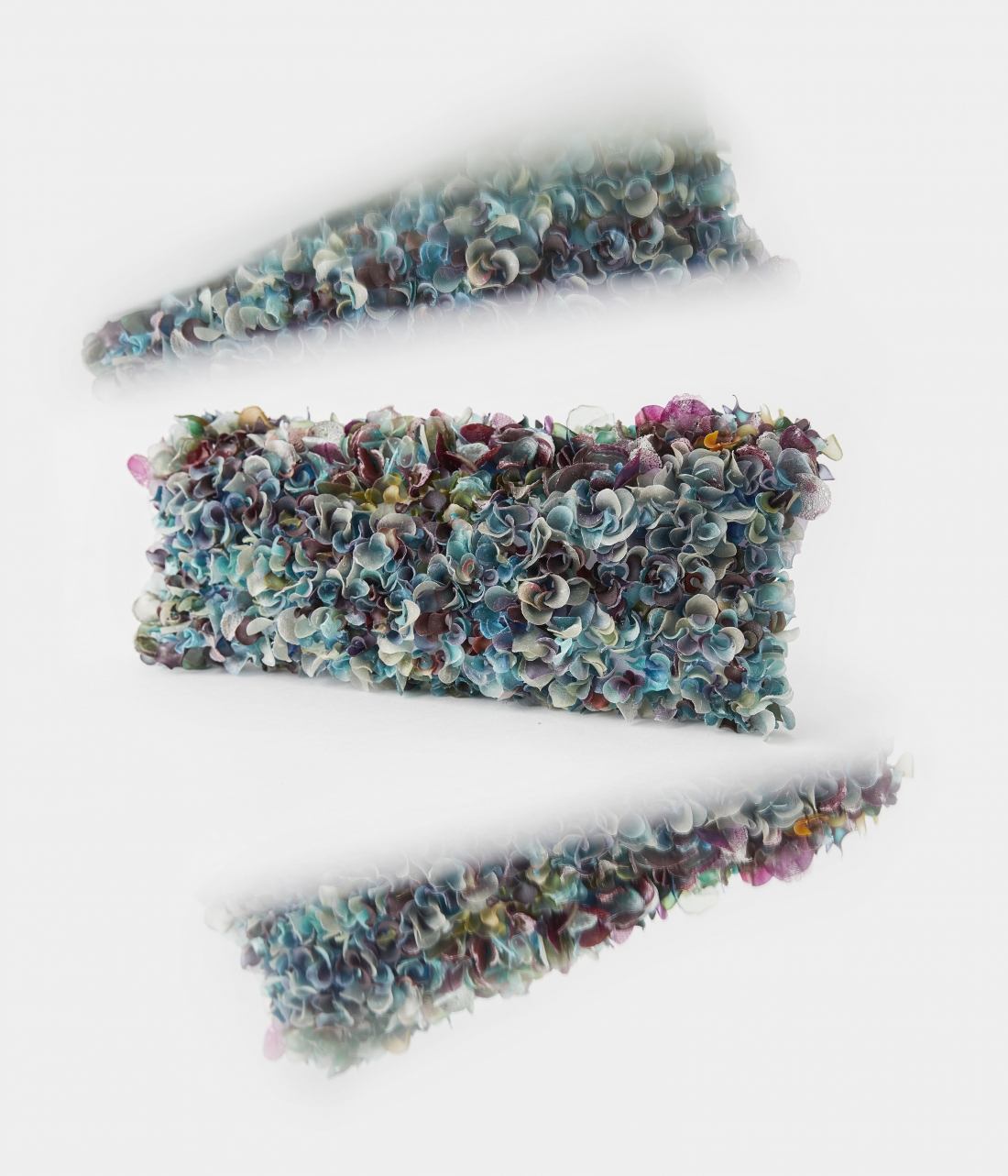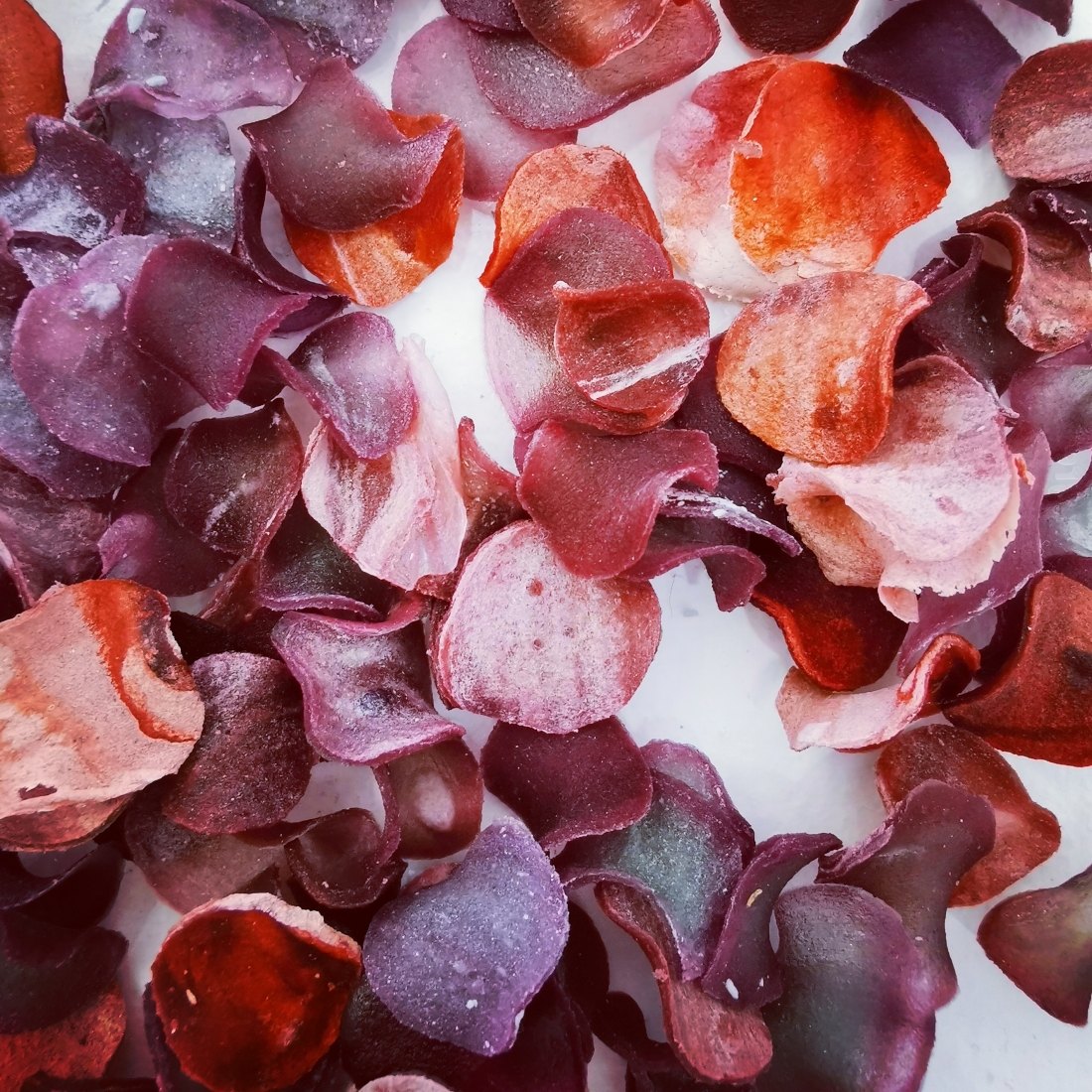 2. Hannah Elisabeth Jones
Hannah Elisabeth Jones is a multidisciplinary artist-designer specialising in biomaterials and organic colour. She has an innovative approach to textiles, blending an interest in natural materials with an ethical commitment to developing an ecologically sensitive practice and a strong visual aesthetic.
Hannah's work process is underpinned by an engagement with research across the arts, humanities and sciences.
3. Youyang Song
Youyang Song has devoted herself to developing new biodegradable materials.
She aims to establish a viable and complete ecosystem of biodegradable materials through introducing new methods of making, and encouraging new mindsets to revolutionise the whole materials industry.
4. Ottan Studio
An impact startup focused on up-cycling green waste into high-quality materials to be used in interior design and industrial design products, Ottan Studio sees the beauty in the pieces of nature people call waste. From seed to tree, from tree to life… its aim is to show that anything can be created from nature without consuming it. ​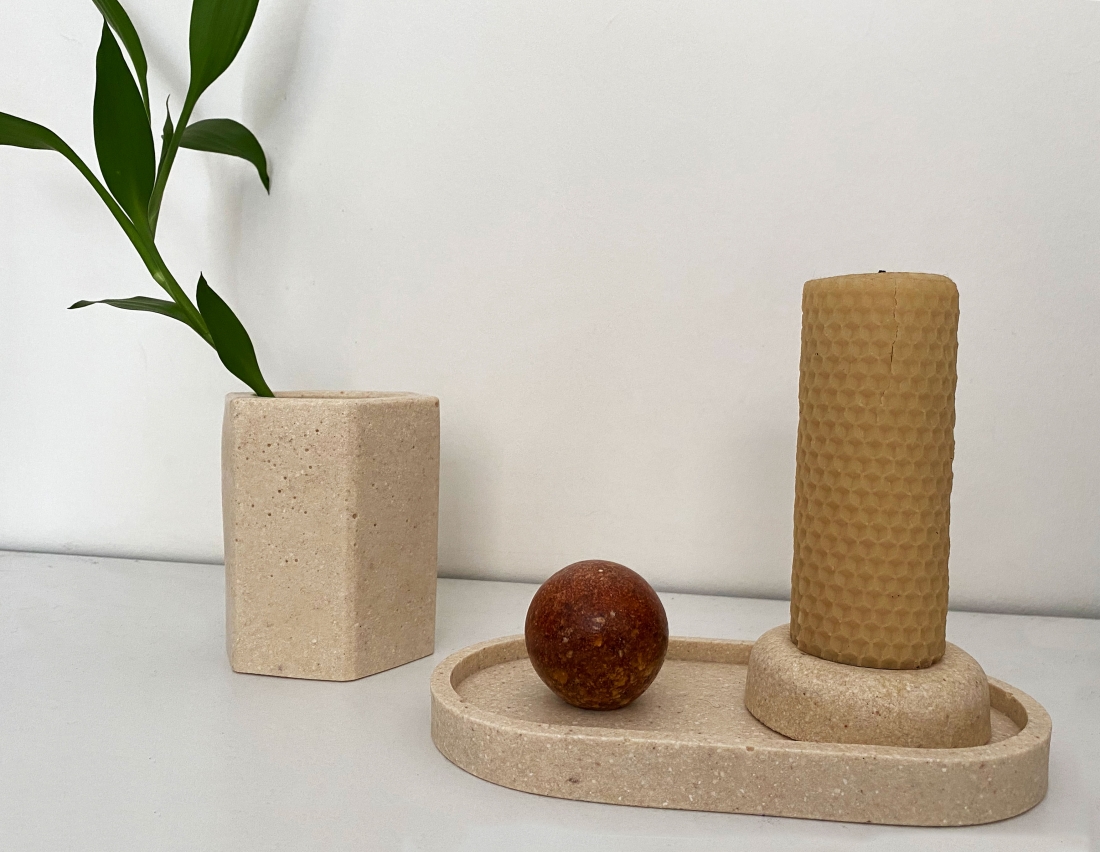 5. Carolyn Raff
Carolyn Raff is the brainchild behind "An ocean full of ​​possibilities", an experimental and conceptual design approach based on rapidly renewable raw materials from the sea.
She graduated from the State Academy of Fine Arts in Stuttgart in 2017 after completing a textile design course. Since then, she has worked as a freelance designer, securing a scholarship for her unique project from the State of Baden-Württemberg.
6. Philip Hainke
Philipp Hainke is a product designer with a focus on sustainable design and circular economy. During his studies, he passed through Germany, Poland, and Australia and graduated at the University of the Arts Berlin, focusing on sustainable product and process design.
In a dialogue between technical and ecological material cycles, he is aiming to design resilient systems from which both nature and culture can benefit. His design unites the intersections of social, technical and ecological issues, making it a key element for innovation and sustainable development.
7. Sarmite Polakova
Studio Sarmite is the practice of Sarmite Polakova, a Latvian designer living and working in Frankfurt.
In 2015 she graduated from the Design Academy Eindhoven where she developed a special interest in raw materials and research. Her body of work focuses on transforming unassuming, natural materials into a new purpose and series of design objects through extensive theoretical and practical research.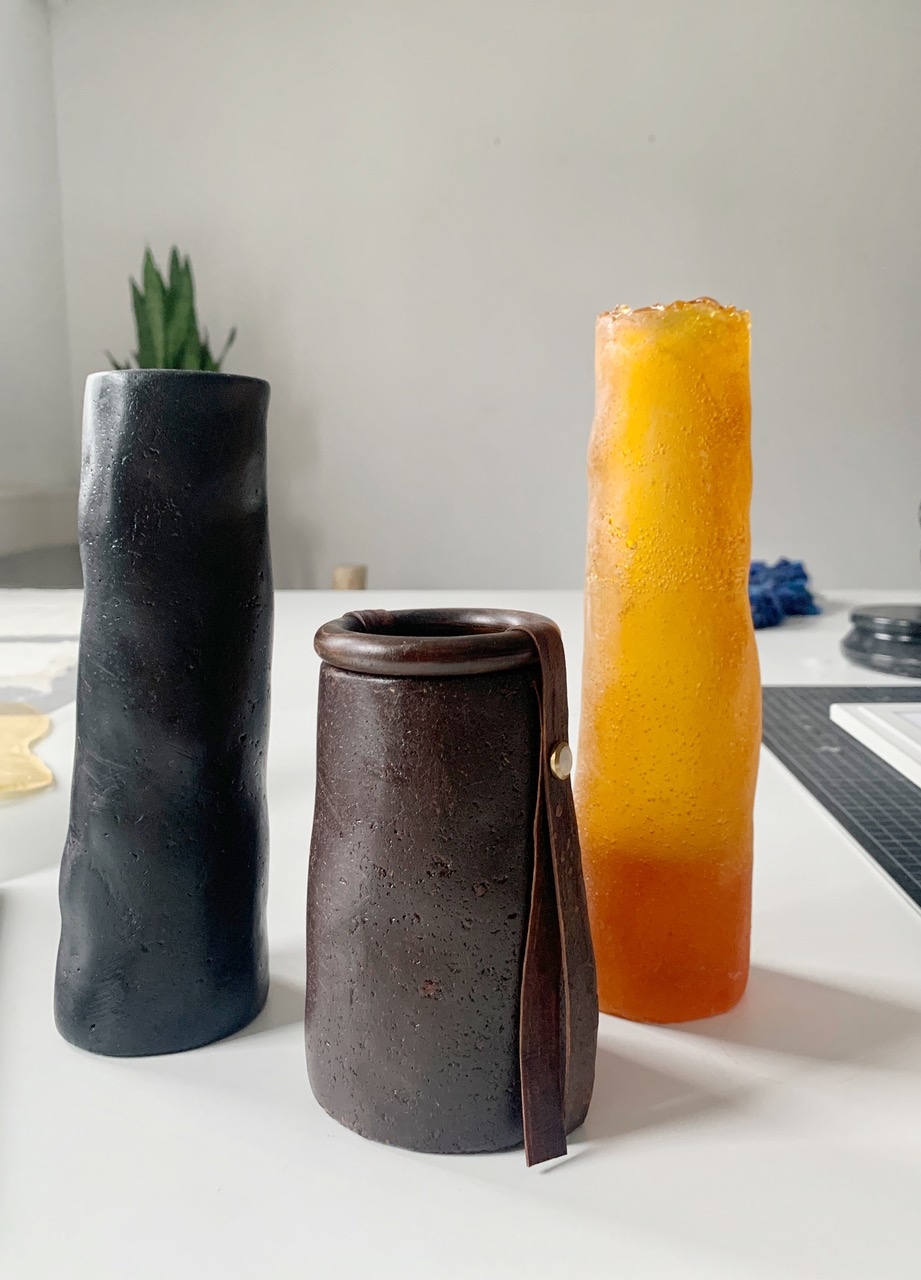 8. Wilde Studio
Wilde Studio is a slow textile project between two sisters, Katrina and Nadine Wilde.
Exploring natural materials, slow processes and craft, they create naturally dyed, printed and handwoven textiles in their studio; Katrina focuses on colour application and Nadine on hand-weaving.
The materials the duo works with come from different sources and most often are pre-loved, vintage, local, dead-stock or destined for landfill, creating pieces they hope will be loved for lifetimes. The plants they use are home-grown in their allotment, gathered from waste streams, foraged and occasionally bought. Wilde Studio's work is always collaborative; with one-other, artists, local communities, designers, brands and the plant world.
9. Lulu Harrison
Thames Glass was founded by Lulu Harrison, a second year MA Material Futures student studying at Central Saint Martins. For the last year, she has been creating unique batch recipes, replacing the highly processed materials that are often used in glassmaking.
Throughout this process, she has been working alongside glass masters in the UK & Murano, Italy, as well as professors in glass archaeology and Thames Water. By combining crafts, design and science, Thames Glass actively seeks to redefine the meaning of 'luxury', through working with waste materials and local communities.
10. BIOHM
Biohm has a vision to create a healthier and more sustainable built environment by drawing on nature for inspiration and innovation. It believes that at a time of climate crisis, radical change is needed, requiring systemic innovation on a large scale to redress the multifaceted issues interwoven within our economies that have led us to where we are now.
"If we are to venture beyond merely reducing our impact on the planet and our health, contemporary approaches to waste management, manufacturing and building must undergo a step-change towards having a positive and regenerative impact."
The goal is not only to build a successful company, but moreover, to improve the quality of people's lives through enabling the use of healthy, environmentally friendly, circular materials and building solutions for applications across the design and construction industries, eliminating the concept of waste and demonstrating how business can equitably and ethically work in collaboration with the natural world, industry, academia, government and community.
11. Bioforcetech
Bioforcetech is in the business of providing biosolids and organic waste solutions using two efficient and high value processes, the Biodryer and the "P series" Pyrolysis Units. While the equipment can be used independently, the BioDryer and Pyrolysis units are most effective when configured together as an integrated system.
It is committed to protecting nature and human health by providing technologies that deliver a zero waste future, transforming organic waste into sustainable products.
12. Giles Miller
Giles Miller Studio believes in the enrichment of human surroundings. It creates artistically focussed surfaces, architecture and sculpture. In each discipline the studio brings new meaning to spaces by celebrating the relationship between materials and light.
Most recently, the Studio has collaborated with material design studio HighSociety to offer its signature tile designs in a new eco-friendly material range. The collection is crafted with by products of wine, hemp, coffee, tobacco, garlic and vodka (charcoal) production.
These by-products are collected from small local businesses and then formed into the signature 'Fin' and 'Penny' tiles using FSC virgin cellulose (coming from various agrifood by-products). The manufacturing process explores the intersection of handcrafting and industrial techniques, the latter powered by renewable energies. The tiles are fully biodegradable and compostable.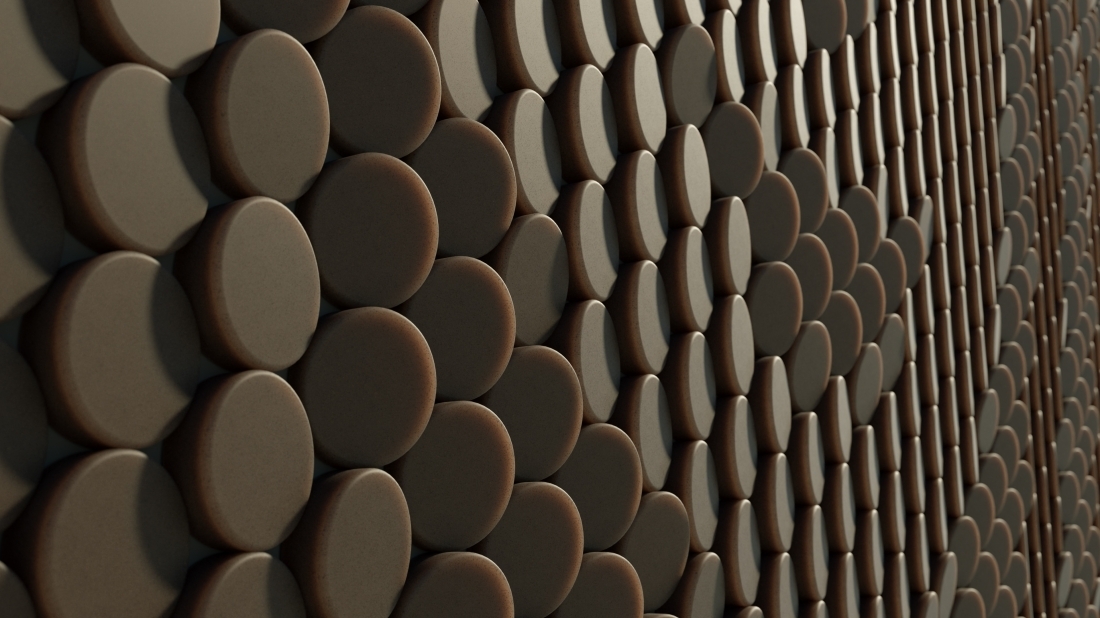 13. Paula Nerlich
Driven by a deep fascination for circular, Earth-centred design and future thinking, Paula Nerlich is a material designer, trend researcher and educator.
She has a deep belief that the future lies in cross-disciplinary collaboration and exploration, explaining, "Only as a global community we can create an impact that will support the well-being of Earth and its inhabitants."
Paula's current research has brought about the creation of new materials, such as 'Aqua Faba Biofoam' and 'COCOA001' - both represented in material libraries across Europe.
14. hors-studio
Founded by Elodie Michaud and Rebecca Fezard, hors-studio specialises in surface and textile design. With a particular focus on the choice, treatment and ennoblement of materials, they approach projects in a transversal way at the frontier between design, fashion, art of living, graphics and space.
Elodie and Rebecca carry out research and experimentation on the valorization of scraps and waste from industrial and craft production. This research in design around the recovered and crushed material, allows them to achieve a more specific work of manifest installations.
15. Atelier Barb
Atelier Barb aims to see a future in which slow production is the norm where the artisan manufacturing is protected, harmful materials are avoided, and waste is being used as a resource.
Their process includes developing solutions for applications within design and production while addressing the issue of waste. They display a contemporary role in the industry by combining their analogue production processes and organisms, such as waste matter, bio binders and living materials with their systematic design approach.
Atelier Barb contributes to the United Nations Sustainable Development Goals' objectives of Responsible Production and Consumption and Climate Action by developing innovative materials, which is one of the studio's foundations, and creating Sustainable Cities and Communities by raising societal awareness with the products they design and produce using these regenerative materials. They established this studio to question every material that opposes them and to encourage everyone who makes and consumes anything to do so as well.
16. Studiograma
Studiograma believes that Posidonia - a seagrass species - is one of the most important natural values of the Mediterranean Sea. Though equally, one of the most threatened species of the planet.
"Though we cannot see it, there is a magical process happening under the surface. When the rhizome of the plant loses its fibres, the movement of the sea sews natural fibre balls that are given to us as a present, arriving at the Mediterranean coasts."
Through its Posidonia project, Studiograma's objective is to create a new material using these balls in order to benefit the economy of the regions around the sea and help local companies in the process.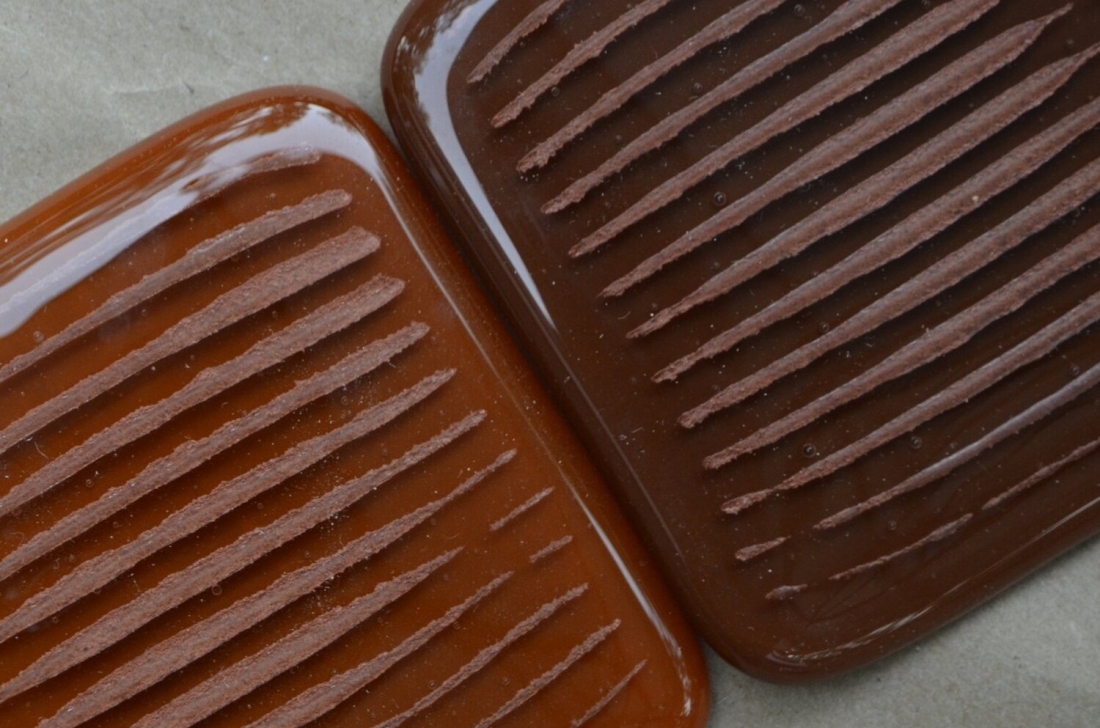 17. Alex Schofield
Native Oakland-based designer Alex Schofield focuses on emerging technologies, material research, and their implications within the built environment. He completed his M.Arch at University of California, Berkeley, where he received the Mario Ciampi Art in Architecture Award for his parafictional exploration in fabrication, agency, and form of an architecture built from coffee grounds.
Previously, Alex Schofield has worked as a Researcher at UC Berkeley College of Environmental Design in development of the printFARM (Print Facility for Architecture, Research, and Materials) and various 3D printed material methods and materials. He has worked for innovative materials and technology based design firm Emerging Objects as well as the environmentally focused Hyphae Design Laboratory.
He has since completed residencies at both Autodesk Pier 9 and Workshop Residence in San Francisco, and has lectured and exhibited his work abroad. Alex also teaches at California College of the Arts, where he is an adjunct professor of Architecture and collaborator with the Architectural Ecologies Lab.
18. Benedetta Pompili
Benedetta Pompili is an interdisciplinary designer based in Amsterdam. A dedication to earthwork ethics and local narratives distinct her practice. She focuses on learning making processes, rethinking them for sustainability aims and magnifying overlooked viewpoints.
Her work aims to inspire and motivate by challenging common perceptions, encouraging a change in habit by introducing intersectional and transdisciplinary perspectives. She is among the recipients of the Stimuleringsfonds Building Talent Grant of 2022, as well as Ceramics Tech Fellow at the Rijksakademie in Amsterdam.
19. Lionne Van Deursen
After graduation, Lionne started Studio Lionne van Deursen to focus on material research and product design. The studio focuses on experimental research, giving insight into the possibilities of new materials. At the moment, she is focused on a material made of bacterial cellulose.
In the studio, an organically grown material is developed and the products are handmade. During the design process, the material is used as efficiently as possible, leaving minimal waste. The grown material is also dyed with natural pigments.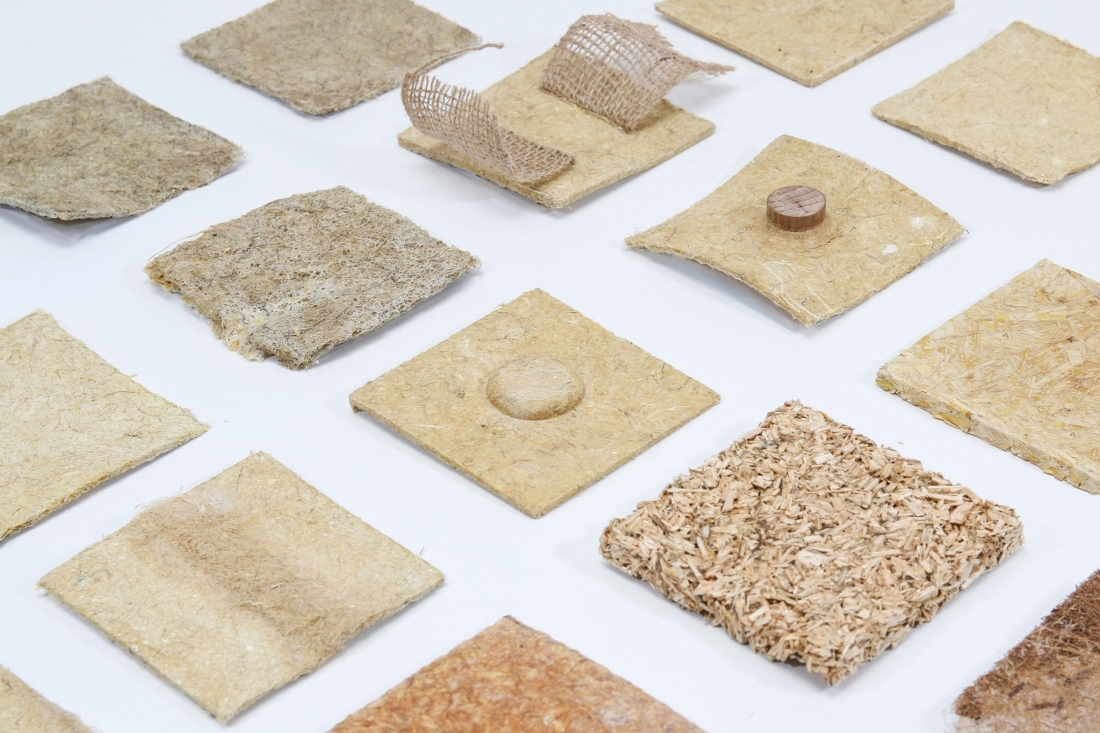 20. Blast Studio
Blast Studio (Biological Laboratory of Architecture and Sensitive Technology) is a design studio created in 2018 by Paola Garnousset, Martin Detoeuf and Pierre de Pingon with the aim to explore how nature and technology can be put in dialogue in order to transform cities' discarded material into artefact and architecture.
21. Austeja Platukyte
Austeja Platukyte is a creative researcher working in between the disciplines of material design and science, technology, and craft. Her creative solutions are systematically linked to the theme of organic matter and a topic of materials transformation into other forms, introducing new social, cultural, economic, and psychological context into her creative process. In each of her projects, the artist seeks to highlight the relevance of the creative process, gain real experience in the development of new materials.
Austeja combines experimental research with the imagination and interpretation of existing knowledge. She explores the fundamental ecological problems, emphasising subjective emotional involvement, and questioning the values of an anthropocentric society. Departing from the aesthetic, formal, and functional definitions, she seeks to discover alternative design methods that will resist the logic of universality, functionality, and overall beauty dictated by large-scale industry.
22. Tŷ Syml
Tŷ Syml is an award-winning experimental design studio based in Pembrokeshire, South Wales. The team is currently focusing on the use of seaweed and mycelium (mushroom) composites as a material to create a range of products such as lampshades and acoustic wall panels. With a focus on sustainability, the materials they develop are designed to have a negligible impact on society and the environment.