Parkside launches exclusive Tom Pigeon tile collection at its new flagship Clerkenwell studio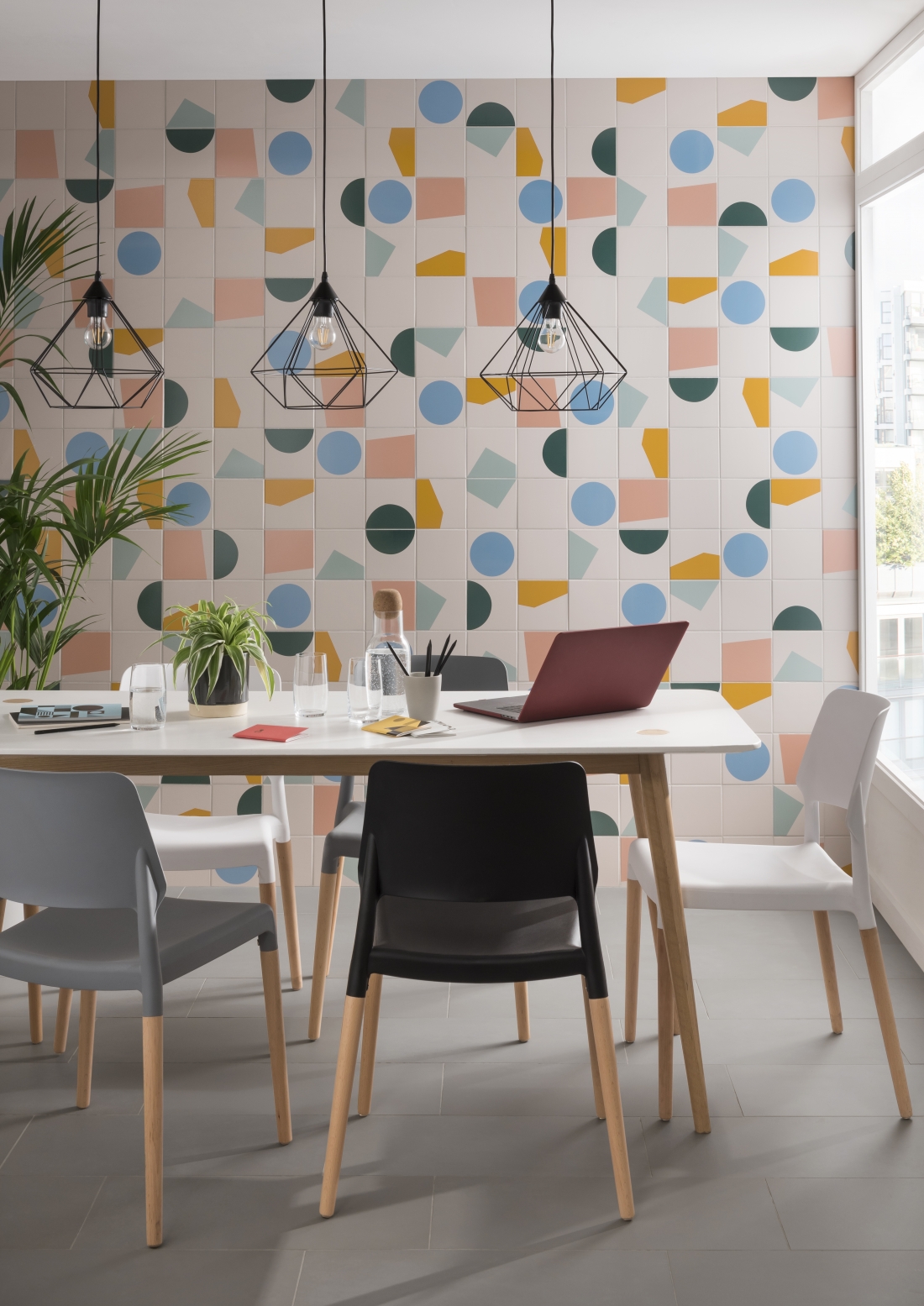 Parkside has launched Arrange, a new and exclusive collection of contemporary tiles designed by Tom Pigeon.
Bold and playful, it's a contemporary take on classic designs inspired by the tile collections at the V&A as well as domestic Victorian hallway arrangements. Available in seven modern chalked-back hues and five geometric designs, Arrange is priced from £50 per sqm.
The tiles reinterpret traditional vestibule wall and floor patterns with repeating borders and panels of flat colour, paring back the original motifs to simple geometric forms that enable the user to have fun and create something unique and personal.
Tom Pigeon founder, Kirsty Thomas told Material Source: "The Victorians were tile innovators and the breadth of colours, designs and shapes they produced in a relatively short period is astounding. Once we started researching, we were bombarded with shape, colour, pattern and texture, and fell in love with the rich dark greens, soft mint, rose pinks, charcoal and powder blue of classic Victorian tiles and the endless combinations of original encaustic floor tiles."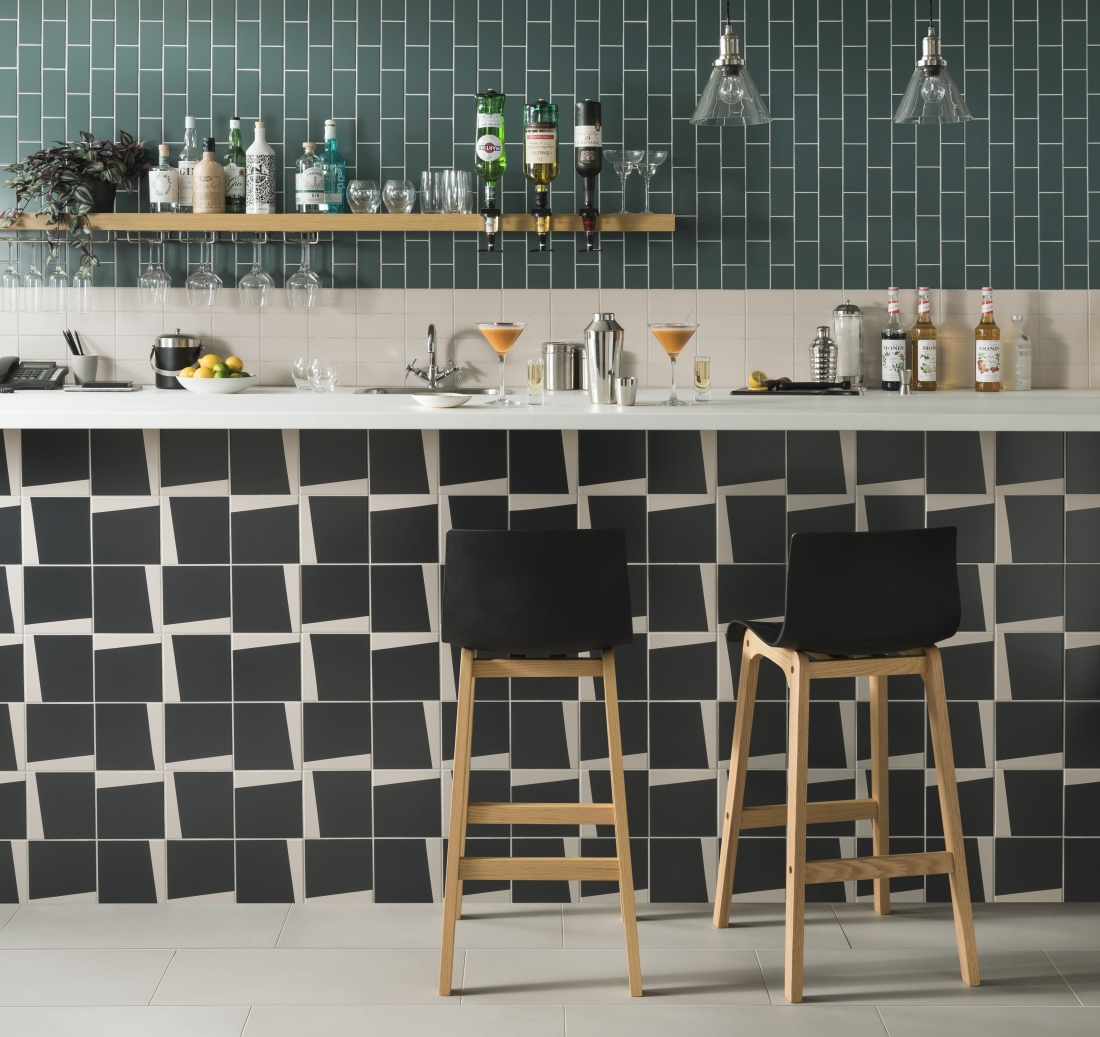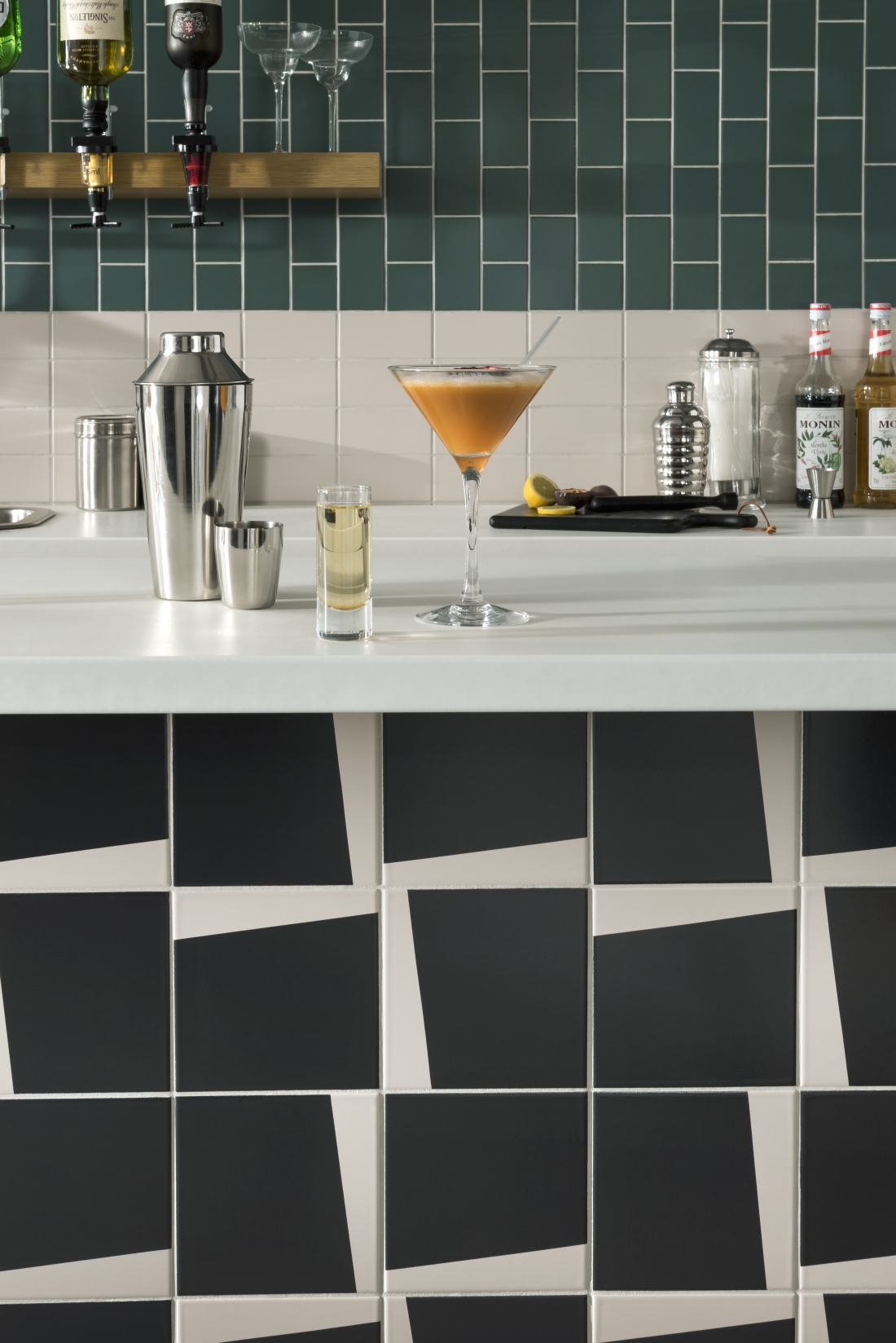 Kirsty continues: "Our design ethos is to make the kind of things we would like to own and live with. Arrange takes inspiration from the brilliance of the Victorians, who would create something interesting and contemporary both in colour and shape.
"Working with angles to give a geometric feel, we have taken a decorative tile and pared it back to a dot or simplified a shield or crested tile back to an arc or abstract apex design. The final collection allows the user freedom to create something unique and exciting in their own space and have some fun!"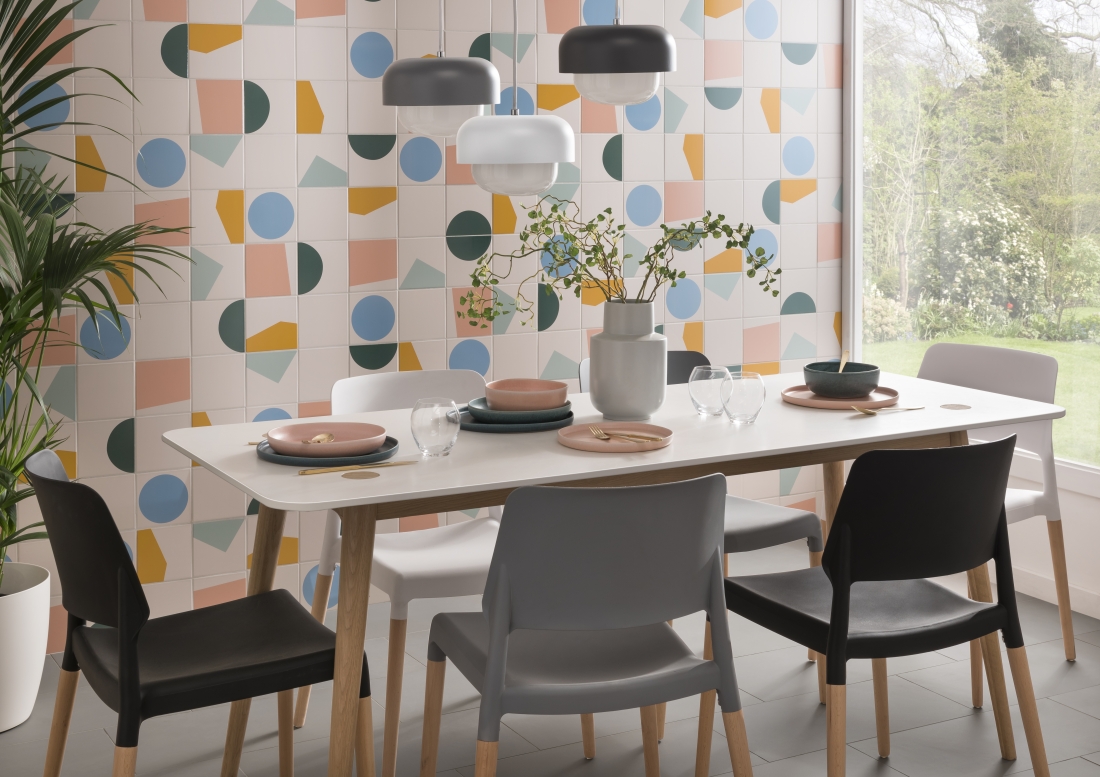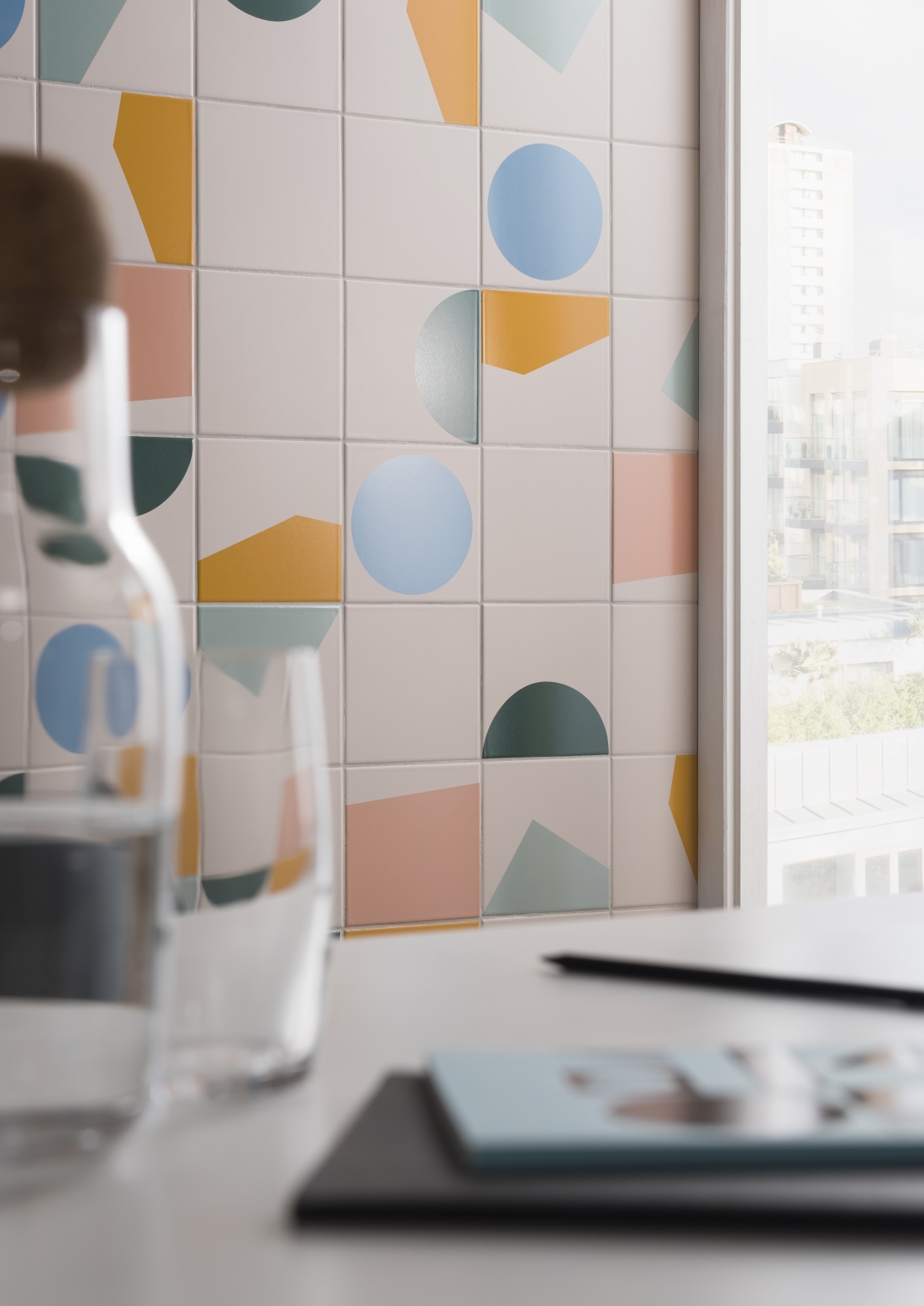 Sarah Holey of Parkside adds: "This is the first of our exclusive design-led collections and we are delighted to work with Tom Pigeon. We love the design possibilities that the collection offers and have developed an online laying pattern visualiser for our clients to create their own designs."
Arrange is now available at Parkside's newly launched Clerkenwell design studio, 44-46 Sekforde Street, London, EC1R 0HA. To find out more, visit www.parkside.co.uk.