Paula Nerlich on biomaterials research, circular economy and co-creation.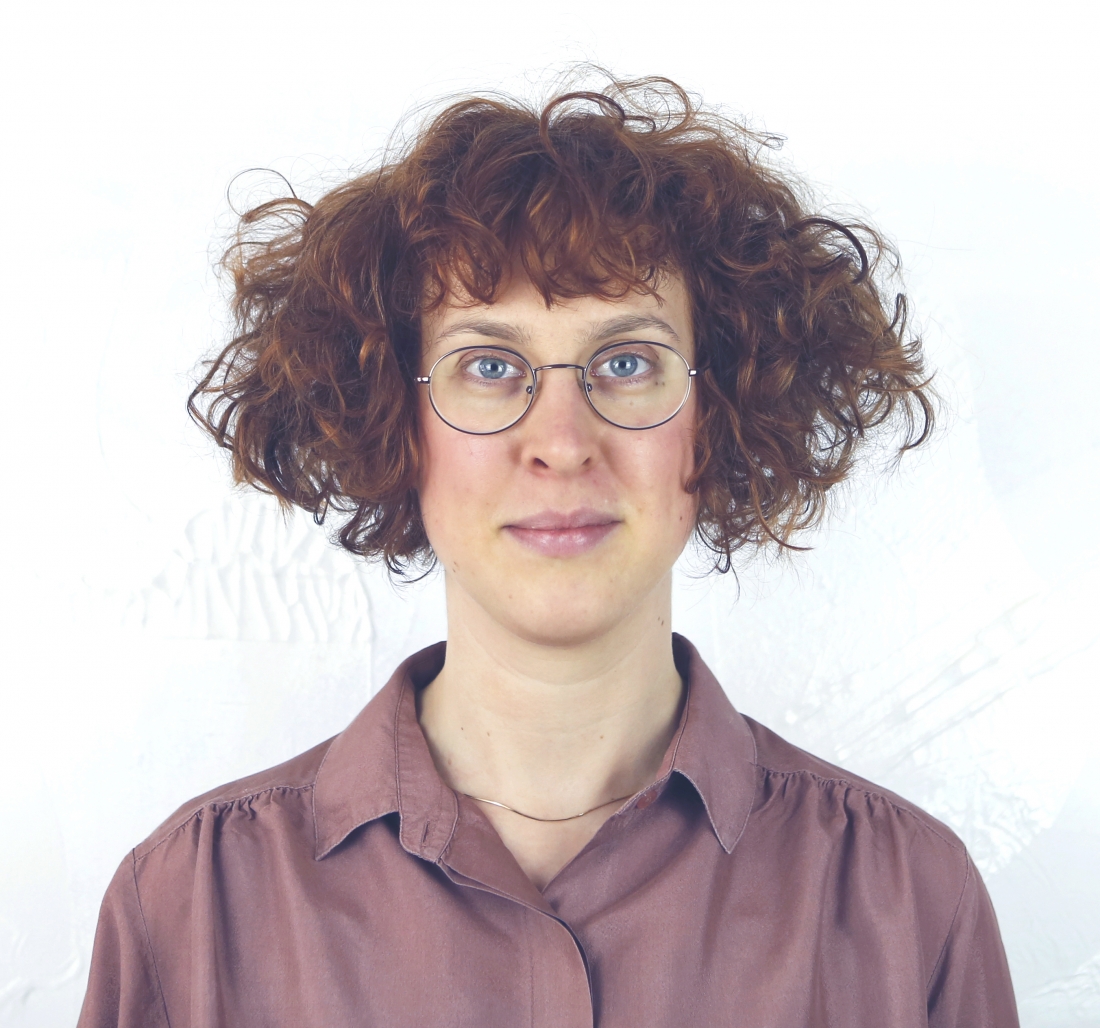 Driven by a deep fascination for circular, Earth-centred design and future thinking, Paula Nerlich is a material designer, trend researcher and educator.
She has a deep belief that the future lies in cross-disciplinary collaboration and exploration, explaining, "Only as a global community we can create an impact that will support the well-being of Earth and it's inhabitants."
Paula's current research into sustainable materials has brought about the creation of new materials, such as 'Aqua Faba Biofoam' and 'COCOA001' - both represented in material libraries across Europe. For our bumper biomaterials week, we were keen to catch up with Paula to discuss her latest material research...
Could you please tell us a bit about yourself and your background?
"I am a designer and explorer, driven by a deep fascination for circular design, Earth-centred design and futures thinking. My background lies in Textile Design but, currently, I am active in the fields of Material Design, Futures Thinking and Skills Sharing.
"My research into healthy materials has brought new materials, such as 'Aqua Faba Foam' and 'COCOA' and with my work I aim to support the elimination of so-called food waste through the creation of circular biomaterials from industrial food production surplus.
"Furthermore, I initiate discourse around the value of waste as resource and the place of new products and materials in a circular economy. I work with global clients, cross-disciplinary collaborations and as a guest lecturer at Universities across Europe.
"Continuing my search for new discourse and narratives around waste and new materials, I co-founded the virtual workshop series Circular Home Lab, which invites participants to explore the circular materiality of turning food waste into home products and to rethink systems of waste, the food industry and community.
"Last autumn I returned to university and started a PhD at The Hub for Biotechnology in the Built Environment as part of the project The Living Textile Interface group, led by researcher Dr Jane Scott. In my PhD, I explore how designing with living organisms and compostable biomaterials can be used as tools to incite multi-species interaction and increase well-being, benefiting both humans, the living materials and Earth."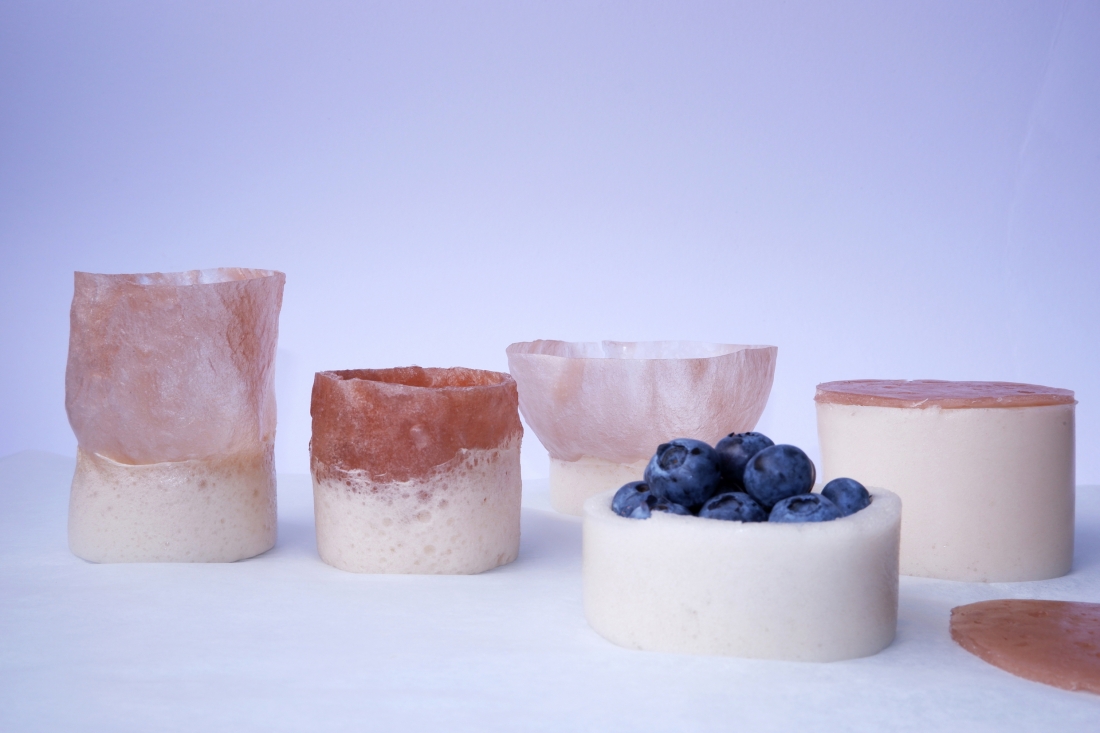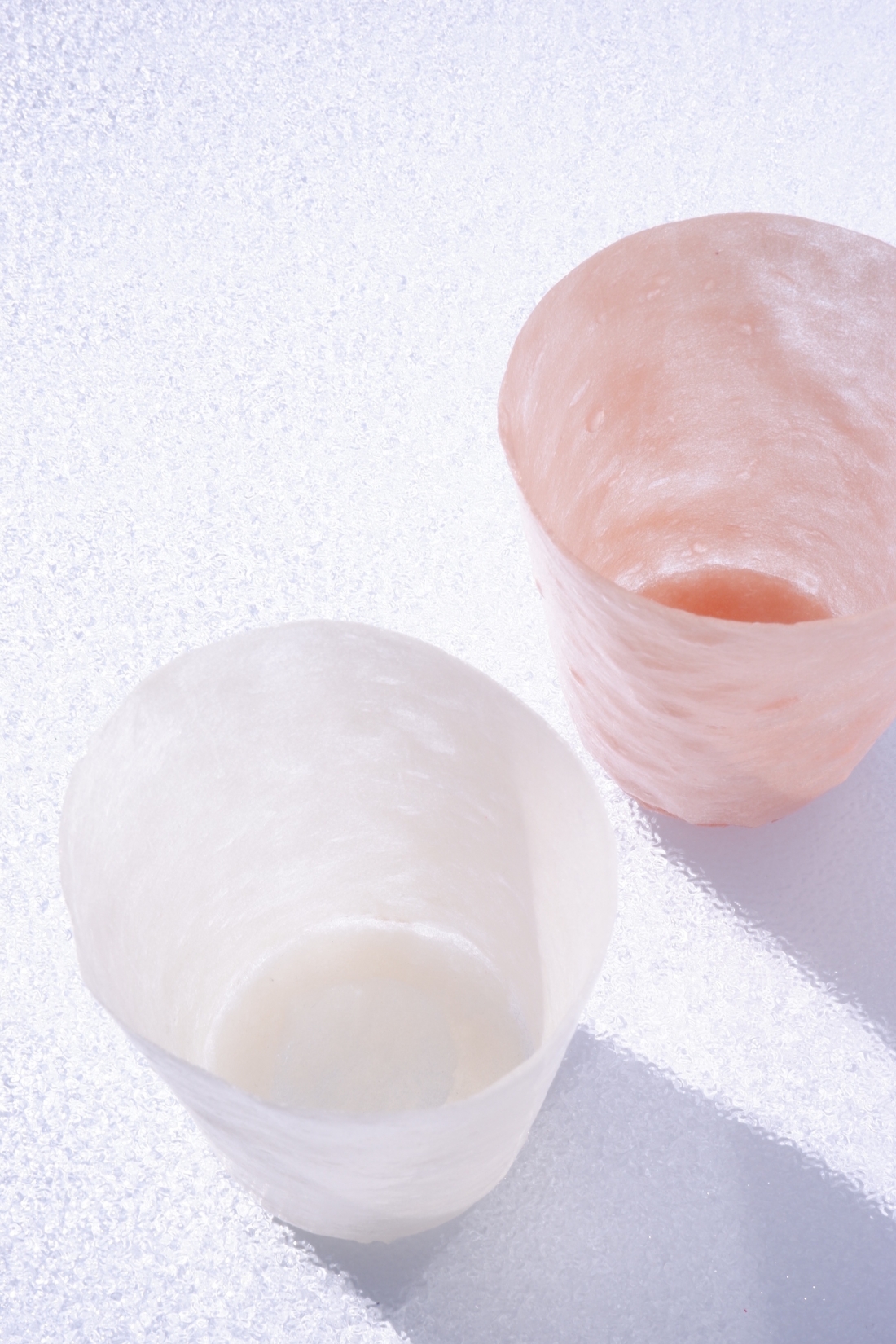 How did you first get into the creation of biomaterials?
"I began my journey into Biomaterials with my application to the MaDe workshop in summer 2019, in which I was then invited to take part. Since then, I have been developing my materials in a very hands-on approach, being led by trial and error and supported through in-depth research into circular materials.
"As I am originally a Textile Designer and thus have no scientific background, curiosity and research have helped me to research further into vegan biomaterials and I am currently developing a variety of those."
Can you briefly talk us through your making process?
"When making my materials I use various making processes. But it always starts in a kitchen-like environment. This is what I love about the type of biomaterial I create - you sometimes need application of heat or extraction of it, thus maybe the cooking or baking of materials, maybe cool them or freeze them. In early research development this does not require a lab, but only a very simple set up that is available to most people.
"Once the material is mixed and processed into a mouldable mass, I either shape it or pour it into moulds, where it sets or dries."
When creating a new material, there must be a lot of trial and error. How do you navigate this?
"Within the development of a new material, it is crucial to keep track of all that works well and all that goes wrong. You never know if something that you think is not good for the material might be a desired property at a later stage. So, I take photos and notes and try to keep track of it all."
Where do you source the would-be waste materials for your work?
"I source the would-be waste materials for my work from local industry and businesses. Such as a local chocolate manufacturer and a bakery. To get to the resource one has to connect with the local industry. This industry might sometimes provide for the local customers but also for a global customer base, as is the case with the chocolate manufacturer.
"We are looking at different scales here but in the end it is all about connecting with potential surplus providers, start a discourse and not only source but also share about learning how the producer works, how and in what process the surplus is created. How this can be extracted for further use and create a conversation about new ways of looking at so called waste and what the aim is with the newly developed materials.
"It can create one-way streams of surplus for the materials but also a two way stream where the material can be used for a product that can be used or sold by the surplus provider. Thus, many forms of connections and business opportunities might arise."
Biomaterials are still a relatively new concept, yet to be adopted by the built environment en-masse. Is the journey to commercial specification a challenging one? And how can the hurdles be overcome?
"It is indeed a long way to release a material to the market. This is why my materials are all still in development. I do create prototypes and limited pieces, but they are far from ready to be applied in the context of the built environment. It can take years and decades and needs persistence, a great team and collaborators and monetary means to develop and test the materials. It is an iterative process.
"Of course, it is so important that materials that are to be used in a construction context, in the built environment, have been fully tested and are safe to use. Nevertheless, it is as important to keep pushing new materials forward and continue the research to create the building blocks for a more sustainable future."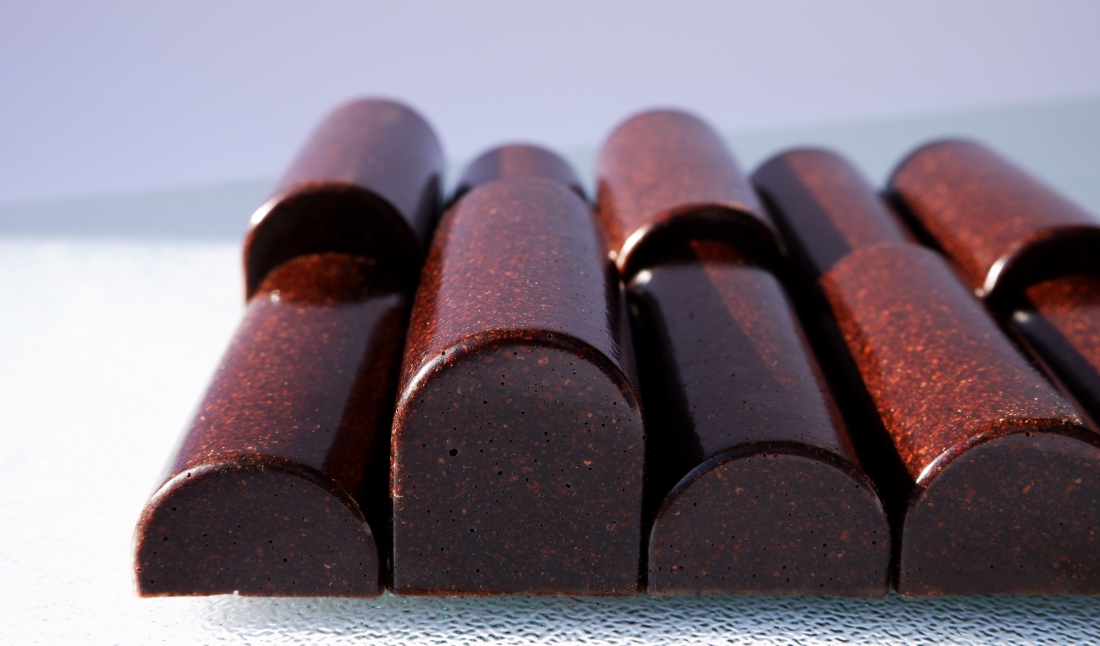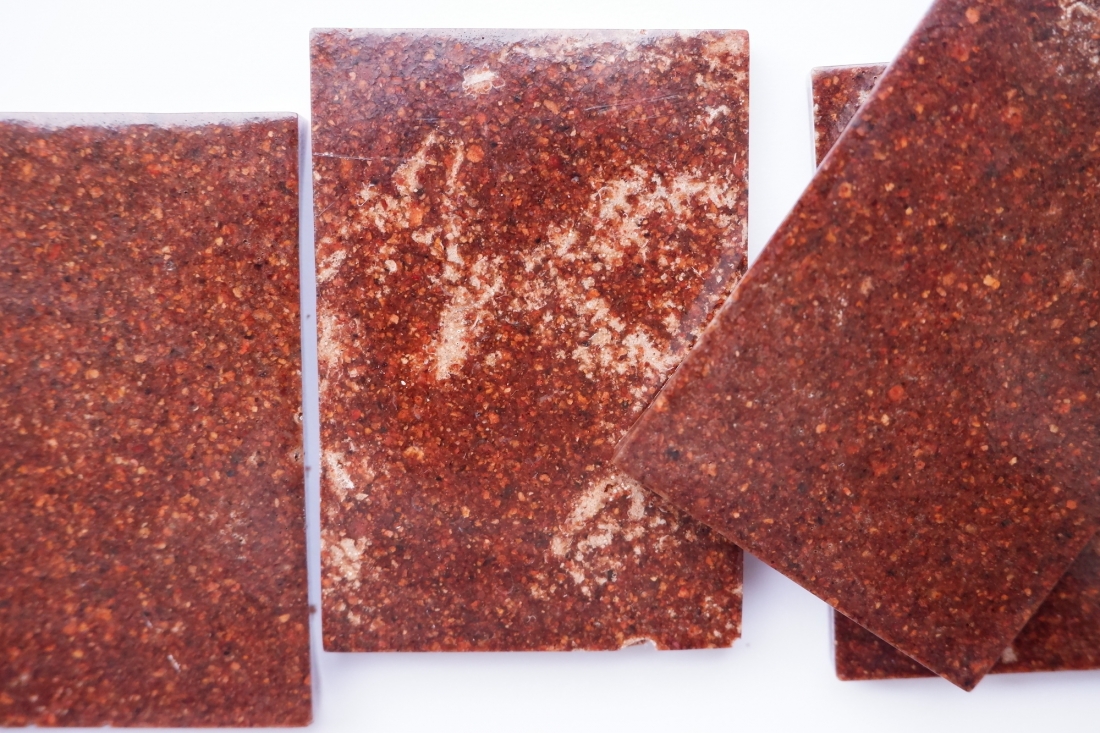 Where do you see your materials being used?
"My materials could be used for packaging but also for interior products and interior surfaces within the architectural realm."
You're the co-founder of Circular Home Lab, which runs virtual workshops. Tell us more.
"We are a duo hosting virtual workshops for communities, businesses and universities, inviting you to explore the circular materiality of turning food waste into home products. Furthermore, we invite workshop participants to turn what has previously been unwanted into a variety of materials to create their own small product.
"Since we began hosting the workshop series Circular Home Lab a few months ago, the feedback and participation has been overwhelming. We have participants joining us from all over the world, countries including Mexico, Brazil, USA, India, Qatar and many European countries.
"Our audience shares interests in zero waste living and a general interest in sustainability and most of all a huge curiosity! We have people with many diverse professions joining, looking to open their horizon and create new materials and objects from something mostly considered as waste. Recently we expanded our service for conferences and universities, such as Central Saint Martins in London and their Material Futures course.
"We feel Circular Home Lab is not only our journey, it is a journey that creates a global community and I feel I learn so much and whilst we hope to inspire people to look at the world from different angles – it inspires me a lot in return!"
Who or what inspires you?
"There are so many things out there that inspire! And so many amazing people with great thoughts! It is a tough question, but if I have to choose, I would name the obvious: Neri Oxman. Furthermore, I find inspiration in conversations with people about everyday stuff, as this creates a connection to where we are and where we will or can go. A great network that continuously inspires and amazes me is the Design Futures Initiative with many chapters world wide. I love the meetings (now virtual) and the exciting speculative design projects."
What are you currently working on?
"I am currently working on a few collaborations, one being KUSK: a speculative concept; initiated through my biomaterial COCOA. KUSK re-thinks cosmetics packaging in the form of a reusable packaging set for self-care products that engage the user in new self-care and planet-care rituals as well as supporting the user's well-being through sensory experiences.
"I am very grateful to work on this with Industrial Designer Thibault Lerailler and we have been nominated for the Green Concept Award. I also work on a few client projects but I am afraid that I cannot share information about those yet. Stay tuned – I will release more on my Instagram and website in the near future!"
And what's next?
"What is next? I am curious to see where my PhD research takes me and how the material projects evolve. One if my favourite projects is Circular Home Lab and we are currently working on creating an on-demand version that offers a more complex workshop than our live version and we hope the on-demand service will lower the boundaries of joining, in monetary means but also time zones. I cannot wait to see how that pathway goes and how we continue to share and co-create with people world wide!"