Perspectives by Giles Miller plays tribute to beauty of its natural surroundings.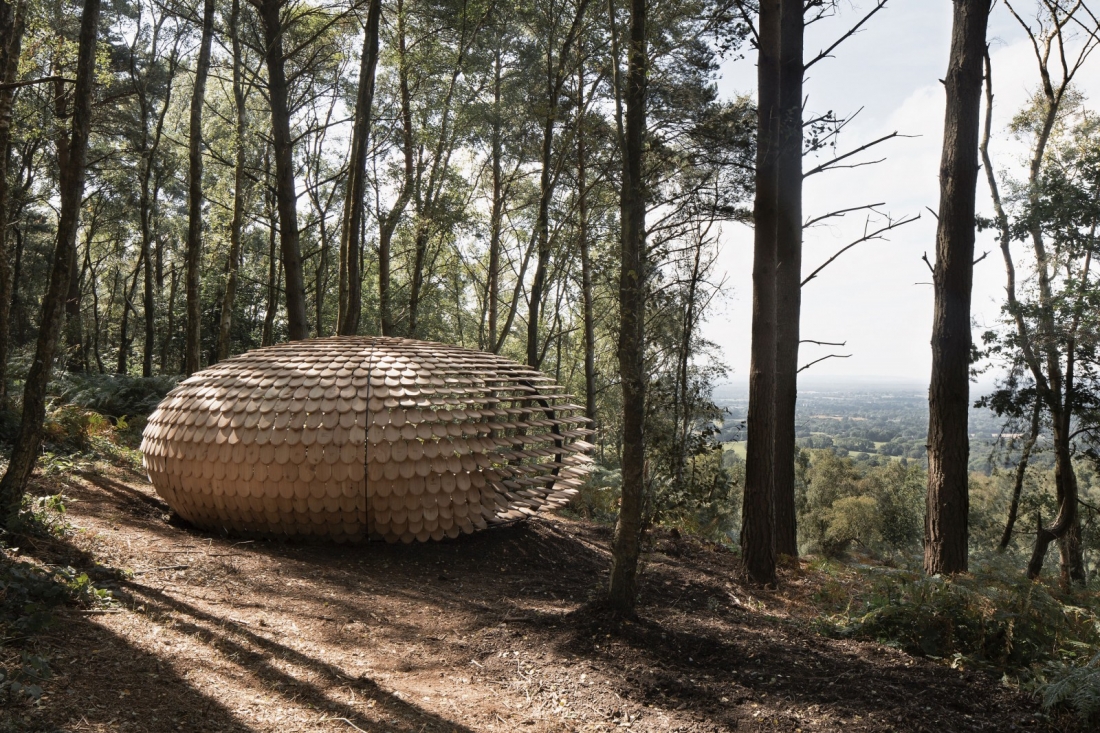 Deep in Surrey's Winterfold Forest sits Perspectives - an organic pavilion structure by Giles Miller covered with cedar shingles.
The piece, which throws itself evocatively into the vista that has been opened up below, signifies the studio's first architectural structure - one which has catalysed the evolution of its work into an architectural scale.
At its core, Perspectives' shingles overlap and the sculpture functions to protect and shield the user from the elements. But at its mouth, the surface flattens and opens out in dissipation as the shingles appear to fly out towards the waiting valley.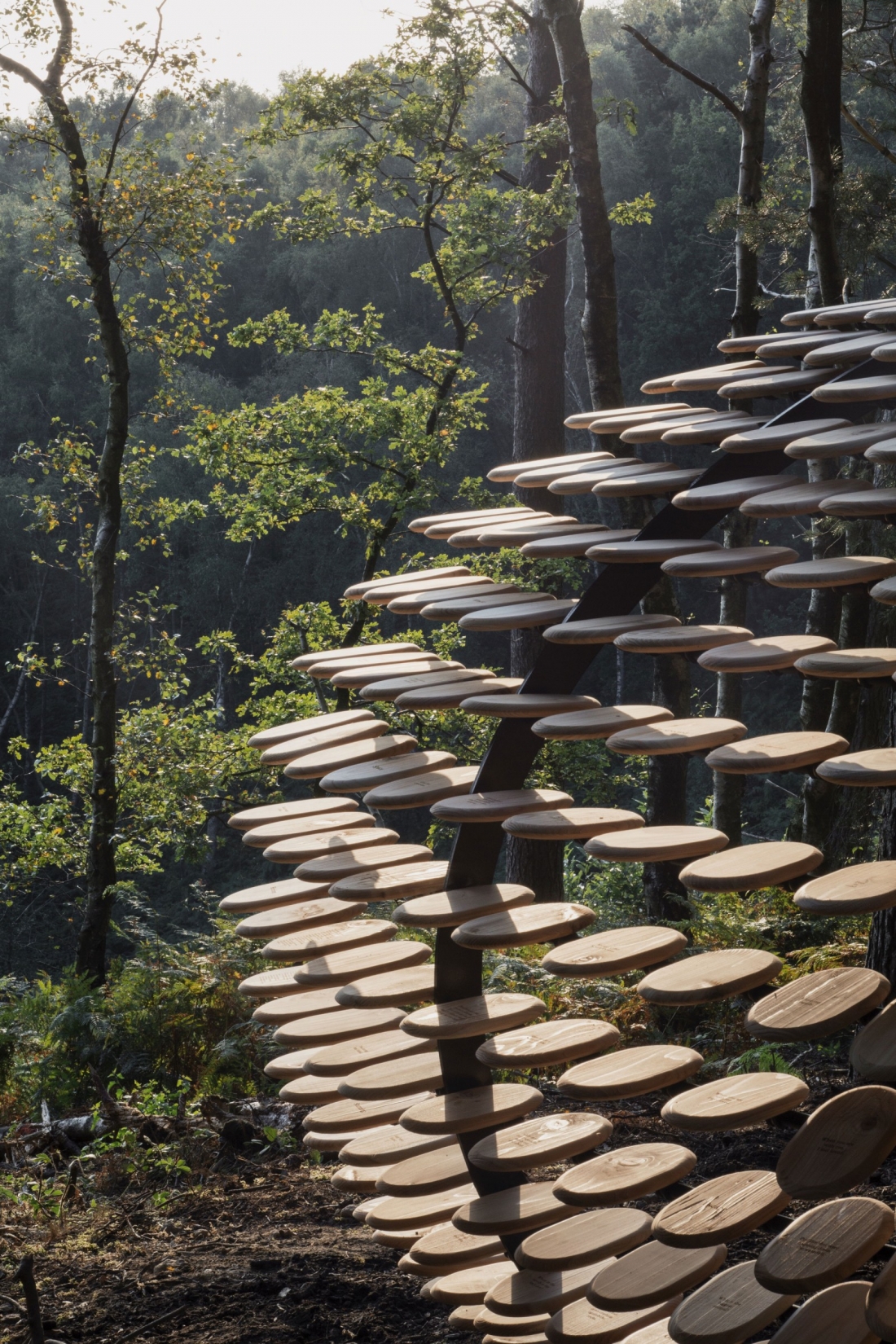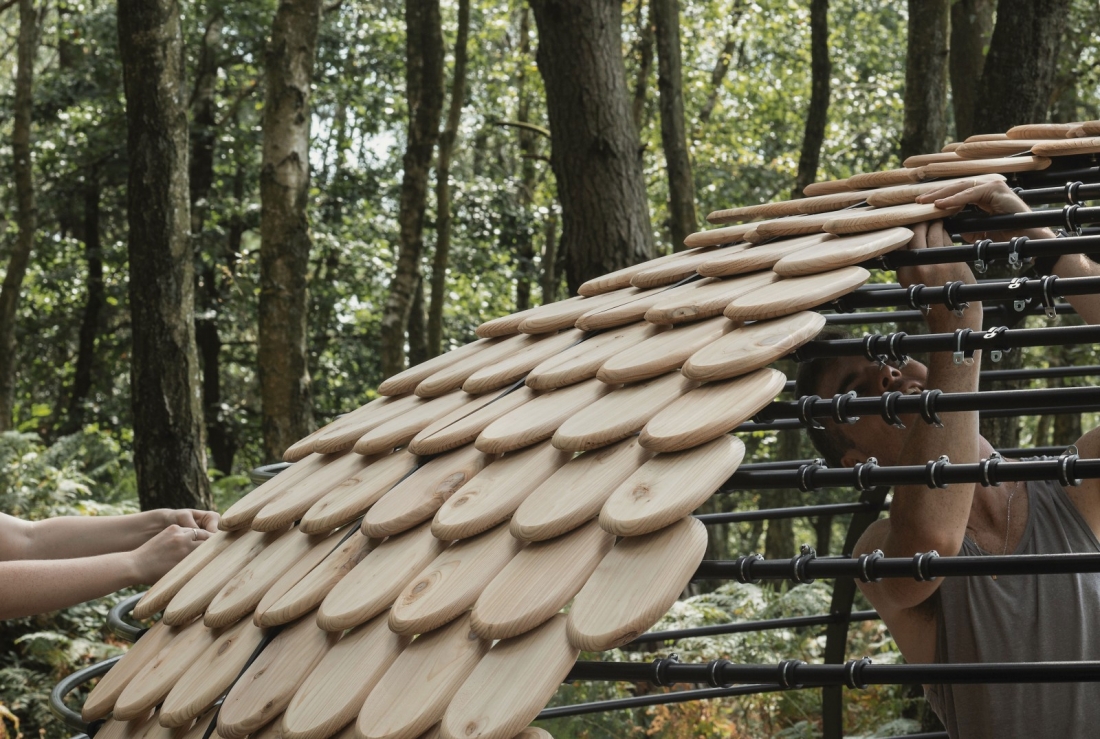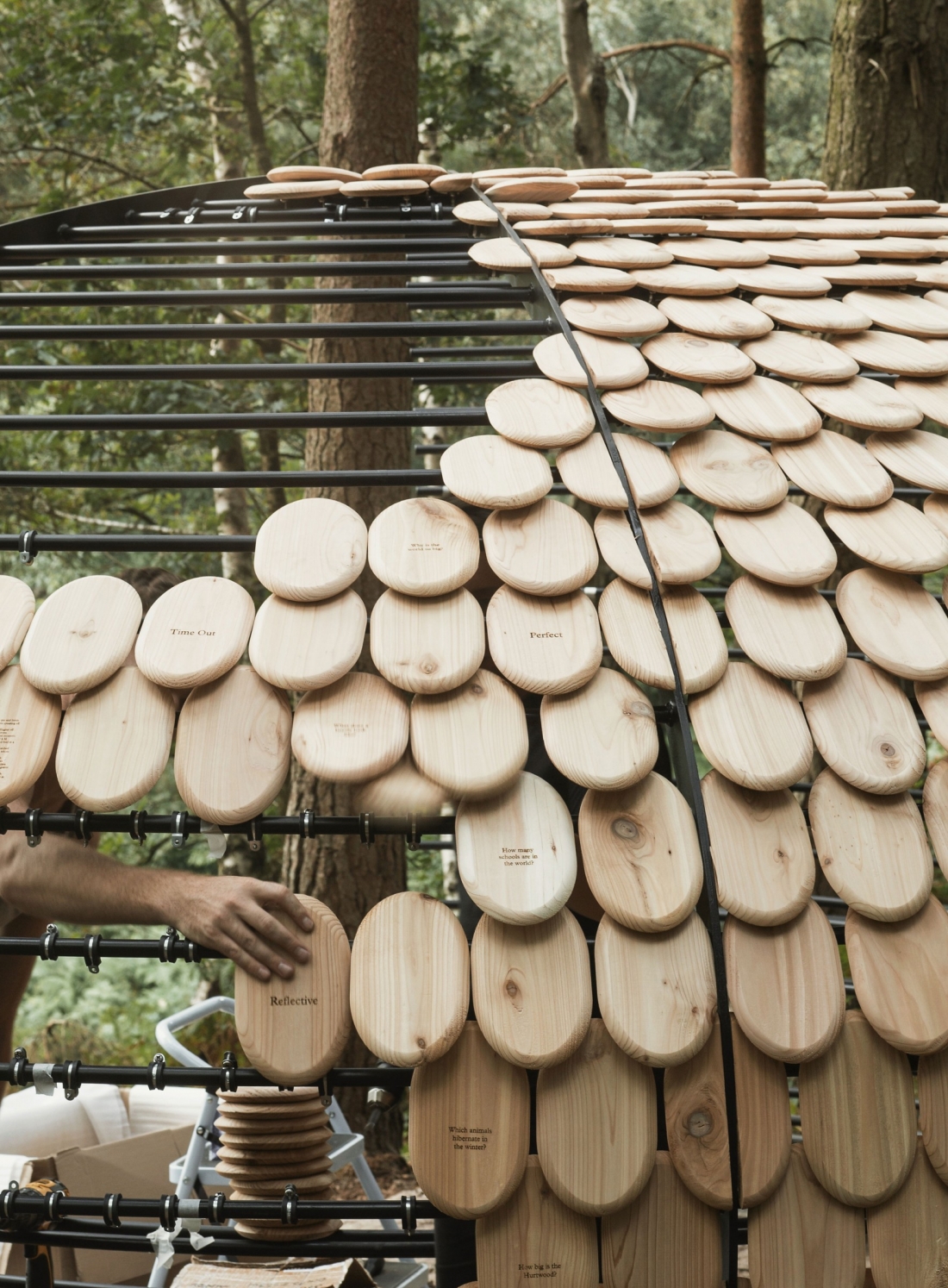 The piece was built using Giles Miller's Louvre Sculptural System, which controls light and vision through the surface by way of the varying angles.
Not only does the Louvred 'skin' create a sculptural aesthetic, the structure is foremost a mechanism for controlling visual transparency, with highly innovative architectural functionality.
All images courtesy of Giles Miller