Playful pop-up for Pangaia at Selfridges, Oxford Street.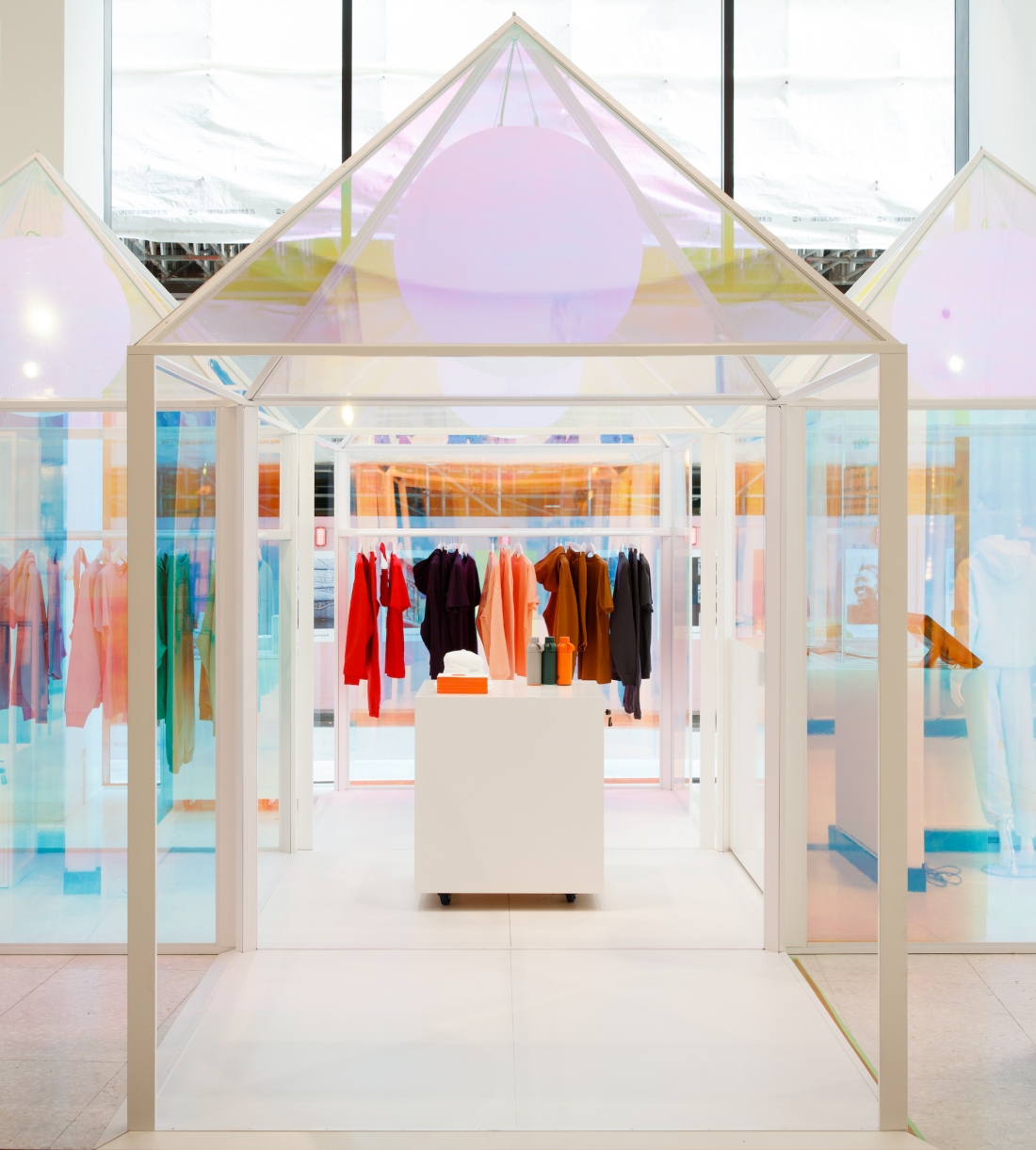 To celebrate the launch of Pangaia at Selfridges, installation specialists Diagon and designer Bevan Roper have unveiled a brand-new retail environment for the material science brand.
Housed in one of the world's most famous department stores, the space will provide an immersive customer experience, as retailers reopen their doors following months in lockdown.
Designed by Roper and built by Diagon, the popup displays an innovative and vibrant expression of the world of Pangaia, using the spectrum of the rainbow to paint the space with light. Instantly transformative and vibrant, it will provide customers with a unique shopping experience, drawing the eye to Pangaia's iconic branding and patented technologies.
Within Selfridges, Roper and Diagon have created a captivating space to reflect the ethos and core values of Pangaia.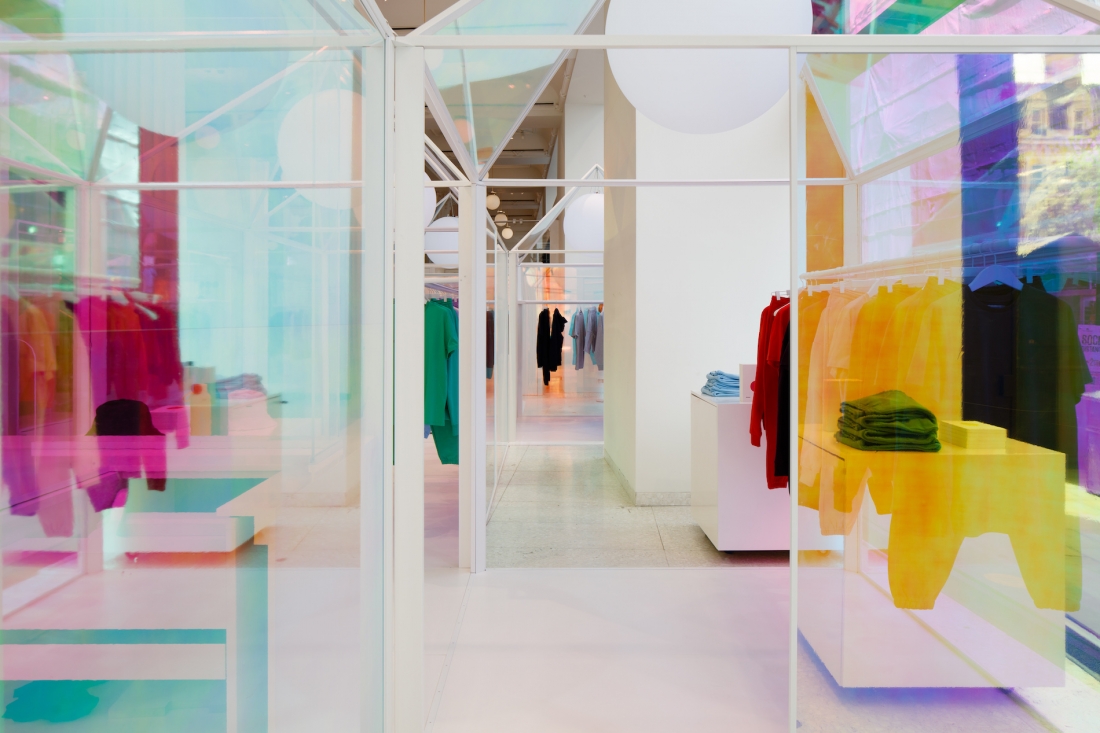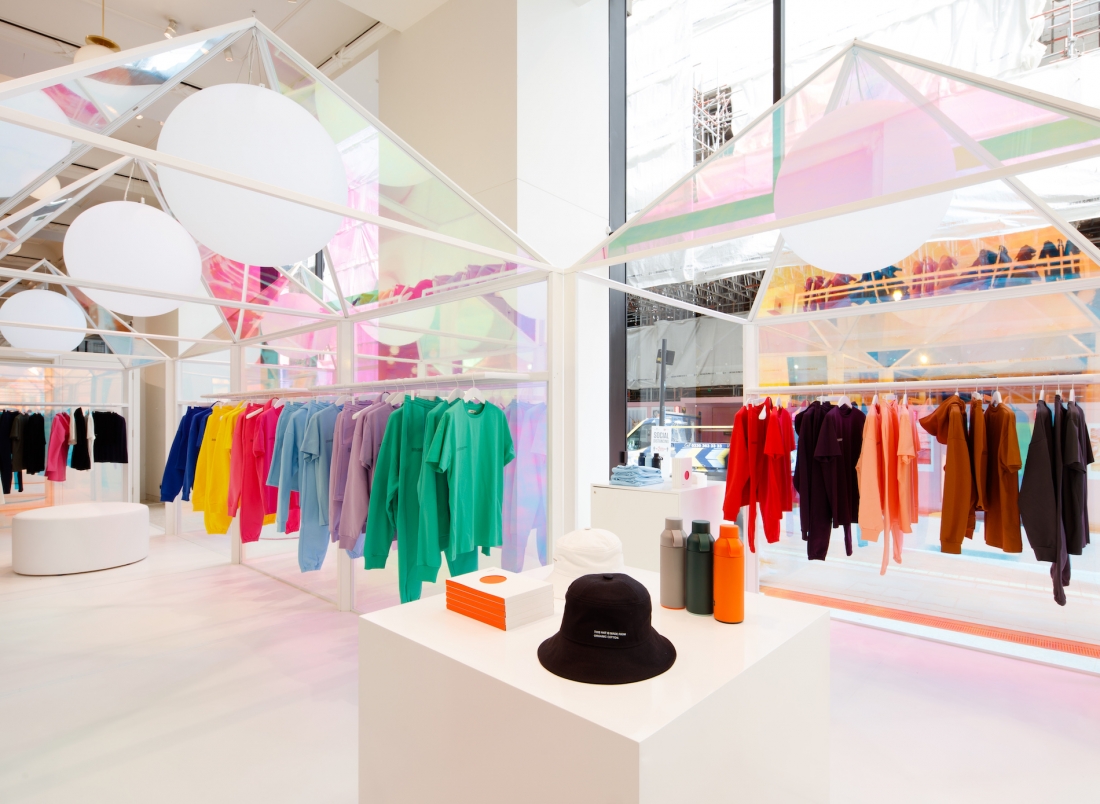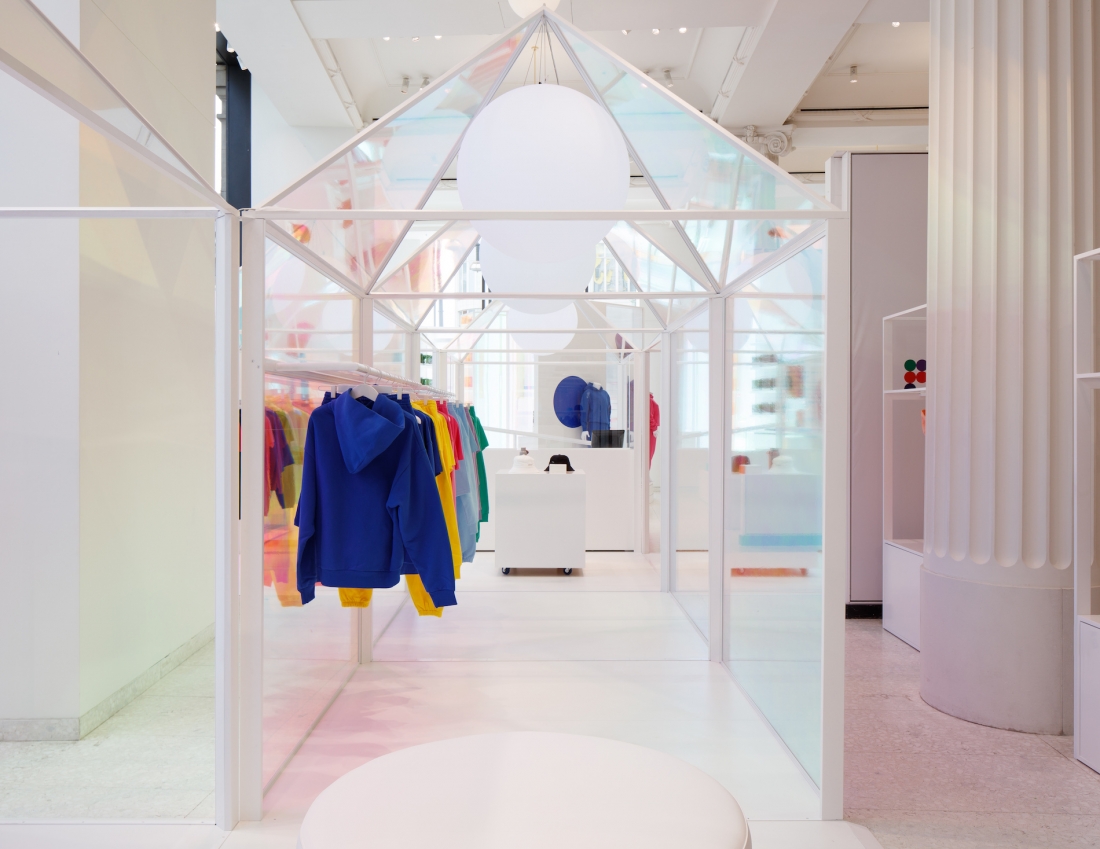 The concept comprises of seven glass houses each referencing small iconic structures such as a greenhouse as a symbol of nature and growth, a pavilion as a space to gather, a temple of meditative reflection and a lantern as a beacon of hope. Designed to be re-used, there was a focus on sustainable materials, including recycled acrylic and low VOC paint, the concept will be used again in different configurations and locations.
Designer Bevan Roper says, "It was refreshing to work with brand where sustainability was at the centre of all design decisions rather than just a token gesture. The challenge was finding the balance between using only reusable materials and achieving a durable finish and to do this with out losing the clean lines and playful essence of the client's brief".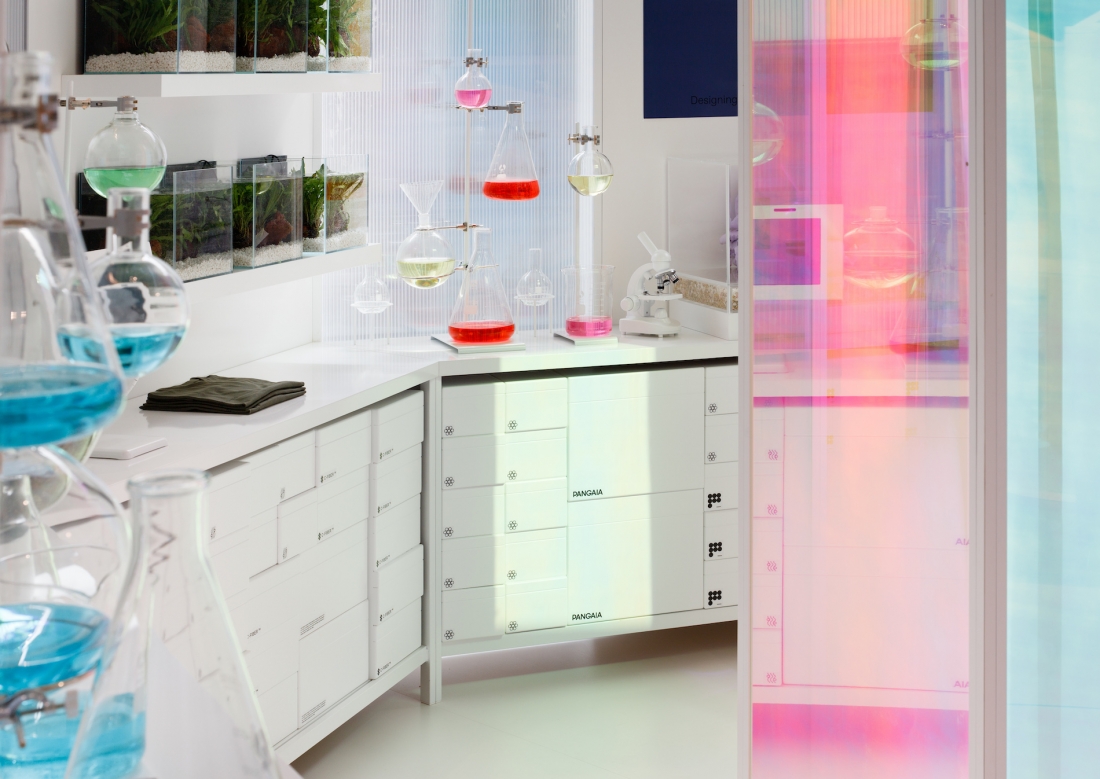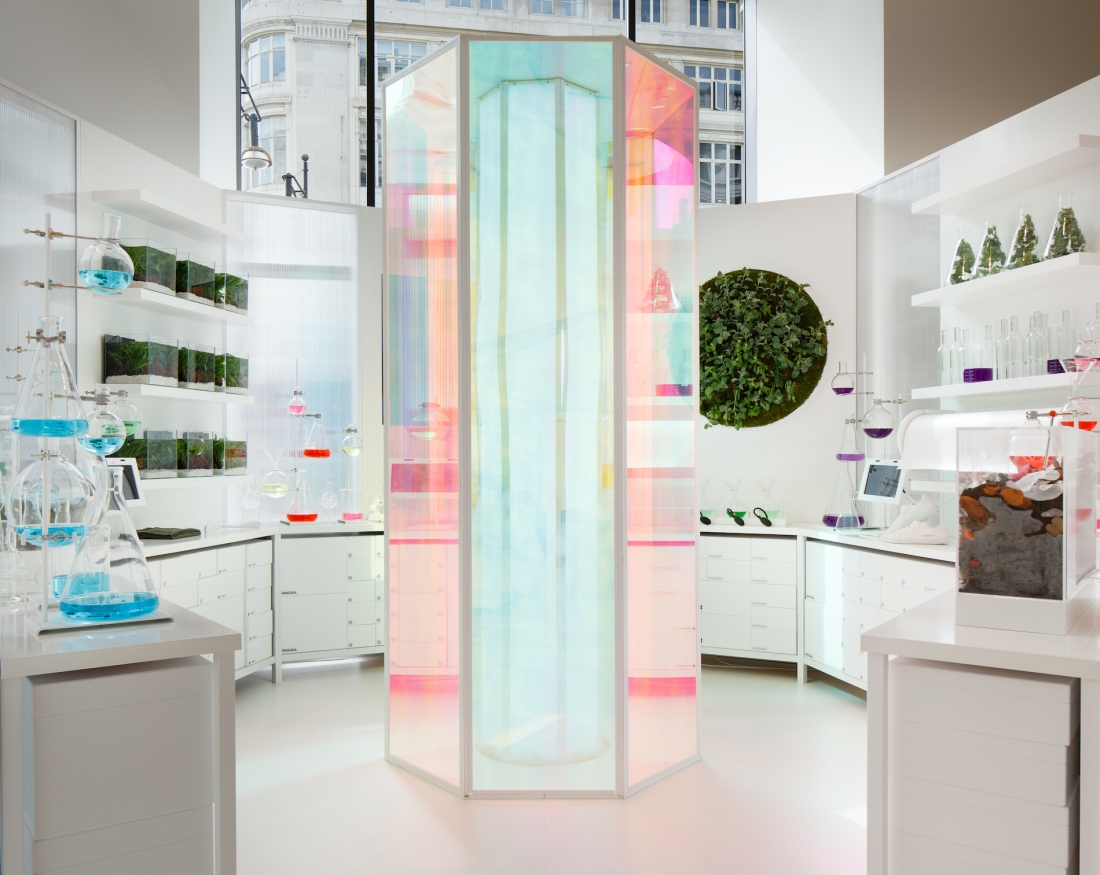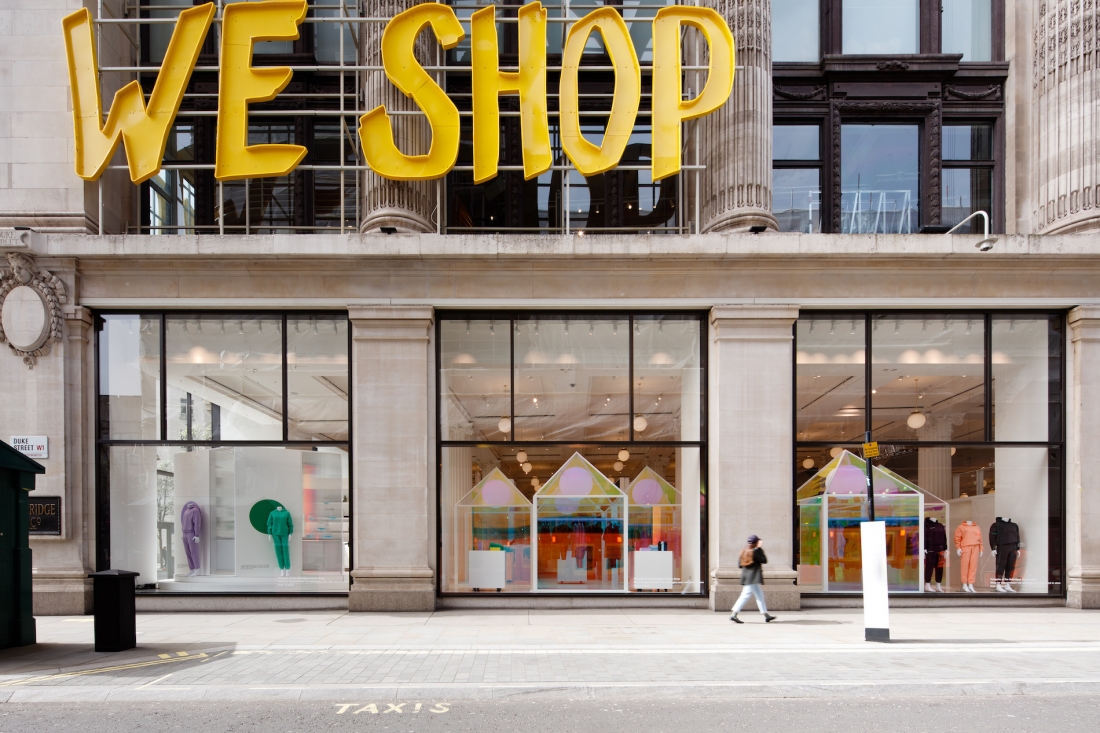 The unique build includes a moving turntable, which will be used to rotate a prism of light both within the interior of the heptagon structure and outwards onto the surround environment. Customers will enter the space and move in a circular route, becoming immersed in a beautiful ever-changing spectrum of light.
Roper and Diagon's installation is currently located at Selfridges Oxford Street, where customers can explore the world of Pangaia, through a brand new immersive shopping experience.