Noel O'Connell and Jasna Sokolovic of Dear Human on Papertile.
Dear Human is the visual arts and design collaborative formed by Jasna Sokolovic and Noel O'Connell in 2010.
Jasna Sokolovic studied architecture at the University of Sarajevo and at the University of Belgrade in former Yugoslavia before immigrating to Canada during the war. She completed her studies in fine arts at Emily Carr University in Vancouver, British Columbia.
Noel O'Connell is a graduate of the University of Wisconsin, Madison and holds an MFA from Rhode Island School of Design. He is a Fulbright scholar in art and architecture and spent six years studying and working in art restoration and ceramics in Thailand and China.
We recently caught up with the Dear Human duo to find out more about their latest material innovation, Papertile.
Firstly, can you please introduce us to Dear Human?
"Dear Human is formed by Jasna Sokolovic and Noel O'Connell. We are a husband and wife team that have been working together fully since 2010. The collaboration had its roots in urban interventions and sculpture, and naturally drifted into design and we continue to ride the line between fine art and design.
"We have particular interests in sustainability, material research and world folk traditions, which continuously inspire us in new directions of exploration and ways of making."
Where did the idea for Papertile come from?
"Papertile was one of our early discoveries working with recycled paper. Our original way of doing it was based on a ceramic tile moulding technique we use.
"Several of our unconventional methods of working with paper pulp have come from the ceramics industry since we both had worked in clay in the past. Since 2015 we have scaled our process by designing new production methods and custom equipment, so it's quite a bit different now."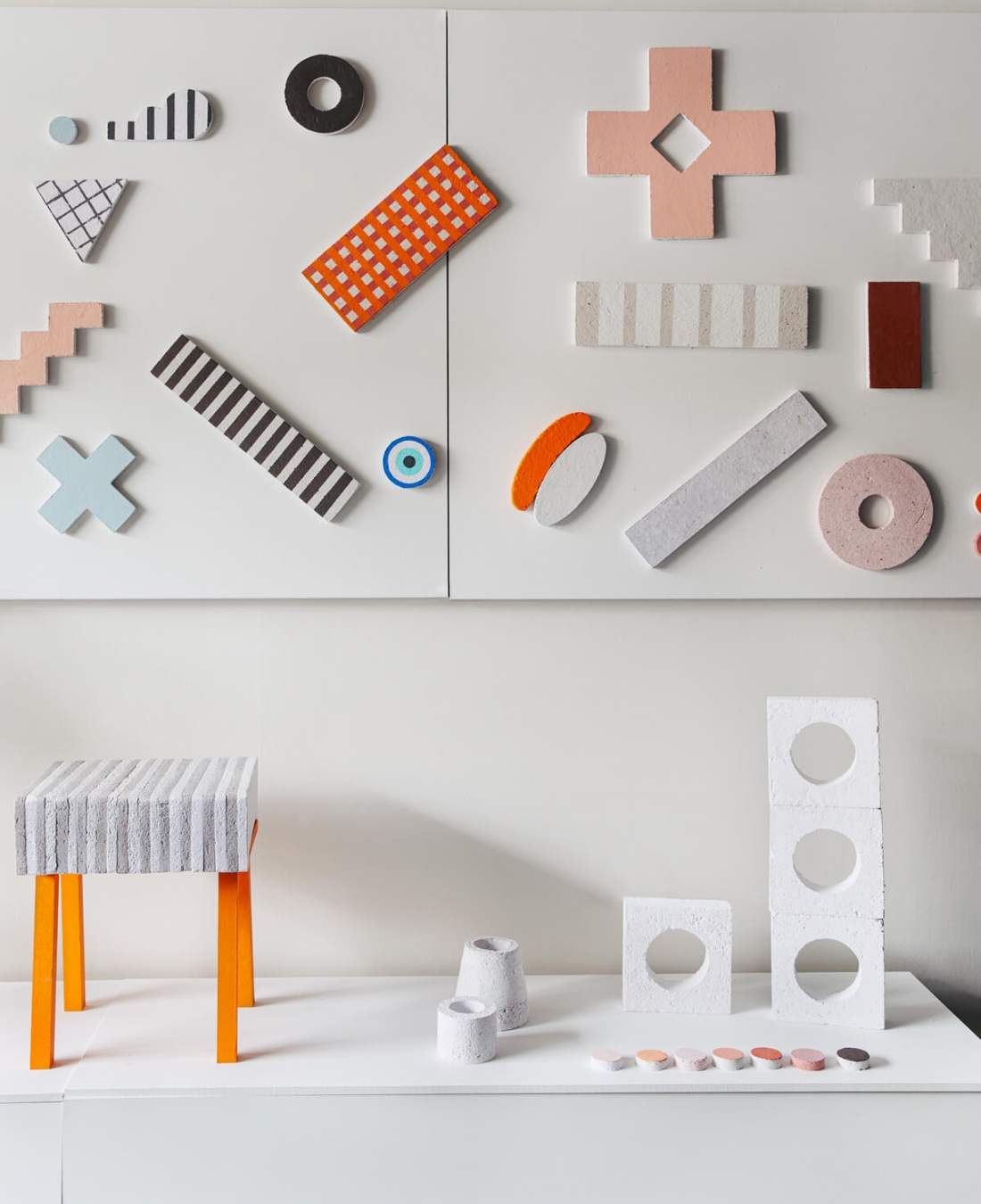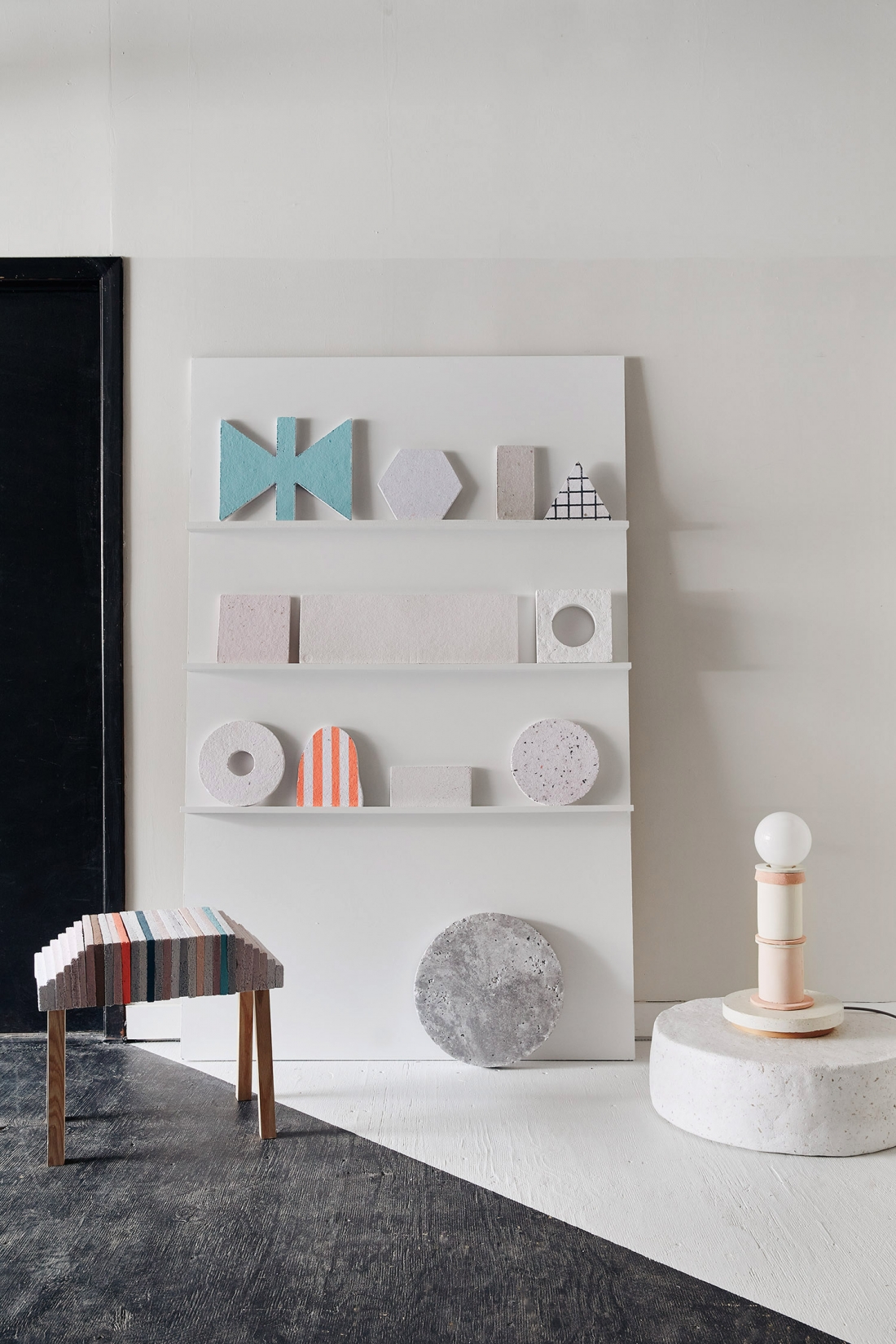 Your products are 100% recycled - where do you source your would-be waste materials?
"We collect all of our post-consumer paper from local businesses. These are many varied sources which include architects, schools, offices and even hospitals."
Your tiles feature on-trend colours, shapes and patterns. When designing a new product, where do you go for inspiration?
"We love combining colours in unexpected ways and take a lot of inspiration from our time spent in Mexico and Spain, where they don't shy away from bold colours and patterns."
What type of interior setting works best for Papertile?
"They are great in offices, restaurants, and homes. Every project is a new composition opportunity and we love creating huge walls of tile."
Can you talk us through the making process for Papertile?
"The process starts with hauling big heavy bags of paper! It is then shredded, pulped, dyed and then pressed into panels on a hydraulic press (one of our custom-built pieces of equipment).
"Most of the water is removed in this process and then the panels are carefully dried in a drying booth for a week or so with a lot of attention. Once dry, they are CNC cut to spec, sanded, and then painted or screen printed if required."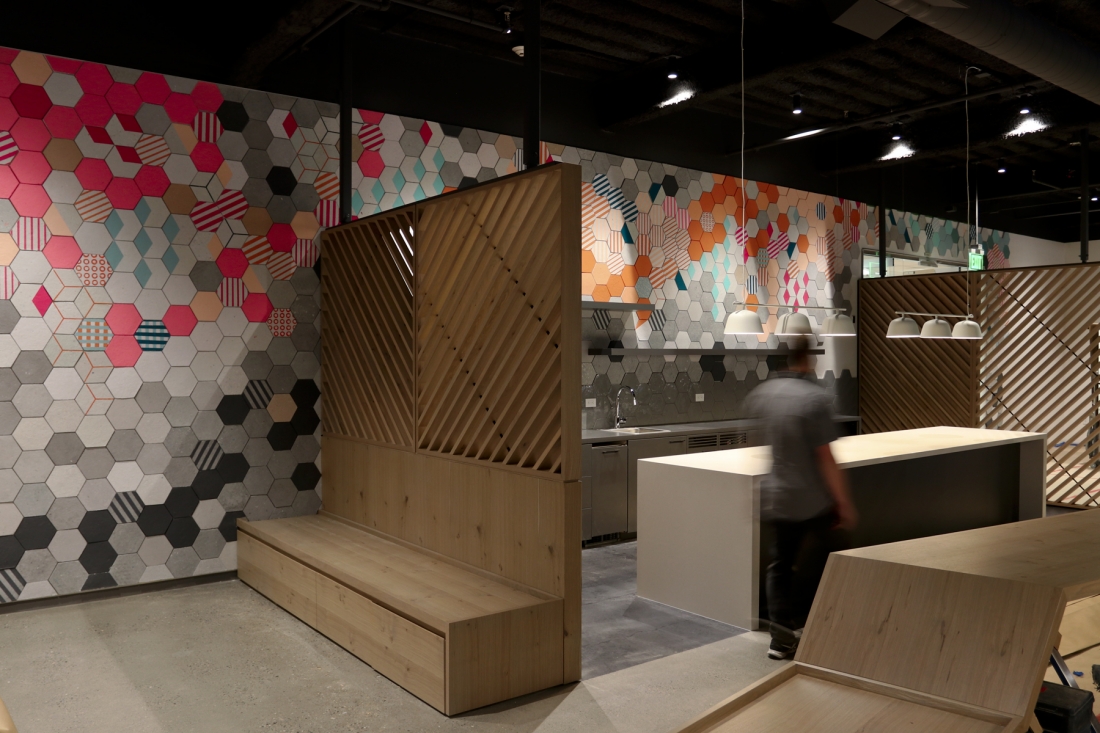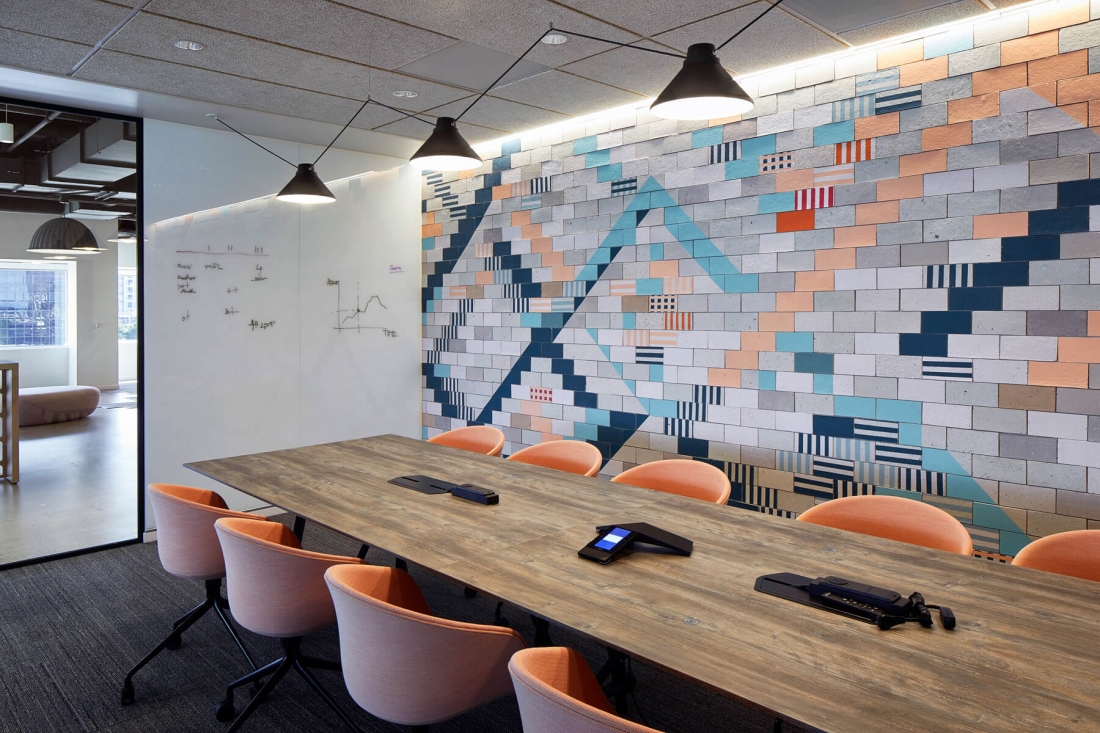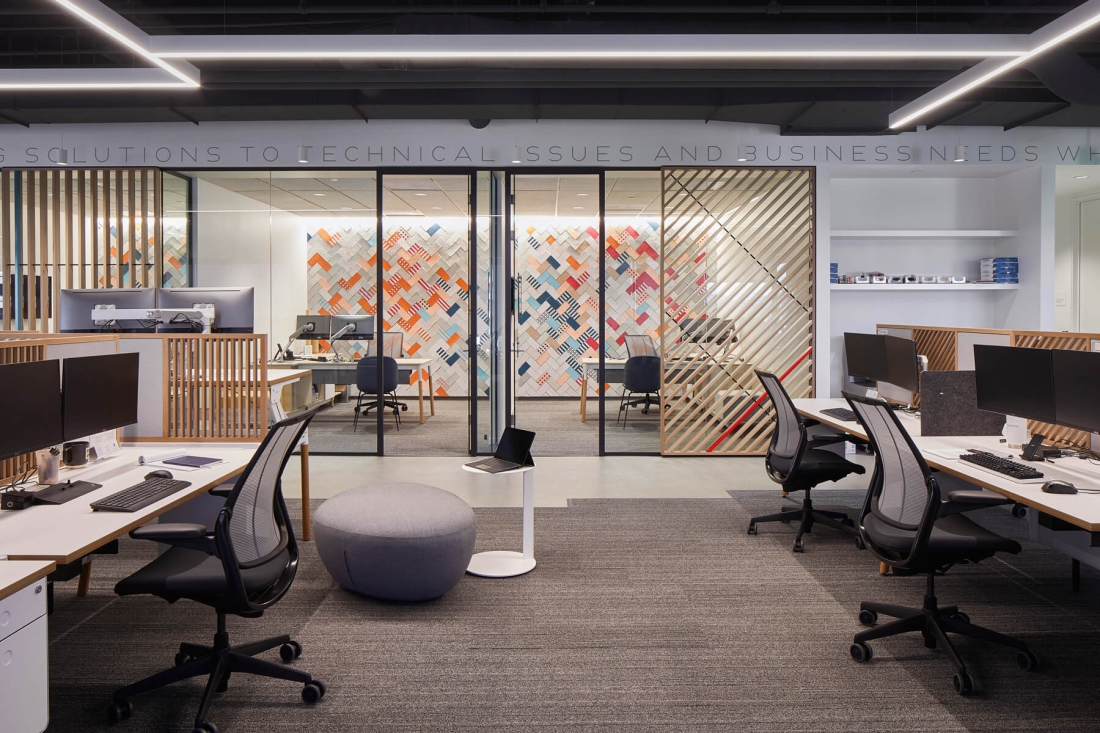 In addition to Paper Tile, you make lamps, stools, room dividers, and tables, amongst many other things. What's the common thread that runs throughout these collections?
"Playfulness would be the common thread—this can be in the form of multifunction, colour, unconventional material use, or an invitation to interact.
"We wouldn't say that playfulness is a mandate for the brand ethos, but it is important to us personally, and so it emerges through our work as a natural expression of our spirits."
You're based in Montreal - how is the creative scene there?
"The creative scene here is pretty rich—there is a lot of talent here artistically. You could say it's the creative heartbeat of Canada.
"As a city it is also rich with many layers, although it's not easy to see this while we are in a lockdown."
What are you currently working on?
"Lately we have enjoyed diving in deep to the TOTems made from Papertile and many new lamps that are related to these. We are working on getting more of these online and available for purchase right now."
And what's next for Dear Human? And the Papertile product?
"In the coming months we are looking forward to getting back down to Mexico for an extended exploration into local craft traditions. We hope to learn and incorporate new skills into our practice—and it has been a long term goal of ours to have a satellite studio in Mexico.
"This past year has been a good motivator to get us moving towards that goal!"