Raw Color introduces Dash at this year's Cevisama with appealing grid-like patterns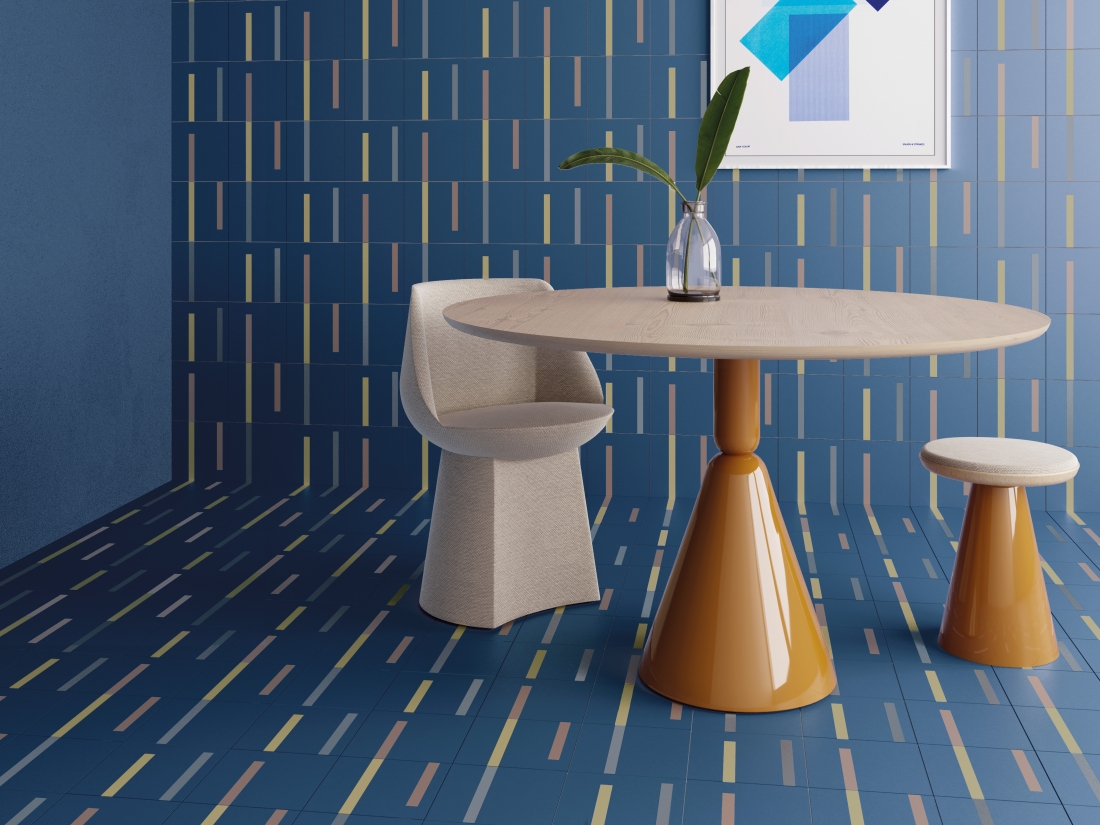 On wandering around Cevisama today, we've come across many highlights. The first of which was Dash by Raw Color Studio. A product that is all about proportions and colour combinations. With its grid-like pattern and random ever-changing rectangular compositions, it really caught our eye at the annual fair in Valencia.
Many compositions can be created to combine different shades and different lengths, offering rhythm and movement, organised vertically or horizontally. It's a porcelain tile collection, designed exclusively for Harmony by Raw Color. It comes in a 20x20cm format and a choice of six different colours.
For a little more background on Raw Color, it's a collaborative initiative by designers Christoph Brach and Daniela ter Haar. Their work stands out for its sophisticated approach to materials by mixing graphic design with photography and textile design, based on research and experiments in the development of a visual language.
At their Eindhoven studio, they work with their team on self-initiated and commissioned projects. They set up their studio in 2008, having graduated from the Eindhoven Design Academy the year before.
Colour plays a key role in their process and is a core aspect for the studio. Their projects are mainly associated with the fields of culture and design. In addition to its commissioned work, the studio works on projects of its own that have been acknowledged and showcased nationally and internationally. Find out more: www.rawcolor.nl.