PORCELANOSA Group - Earthy clay tones are high up on this year's winter must have lists.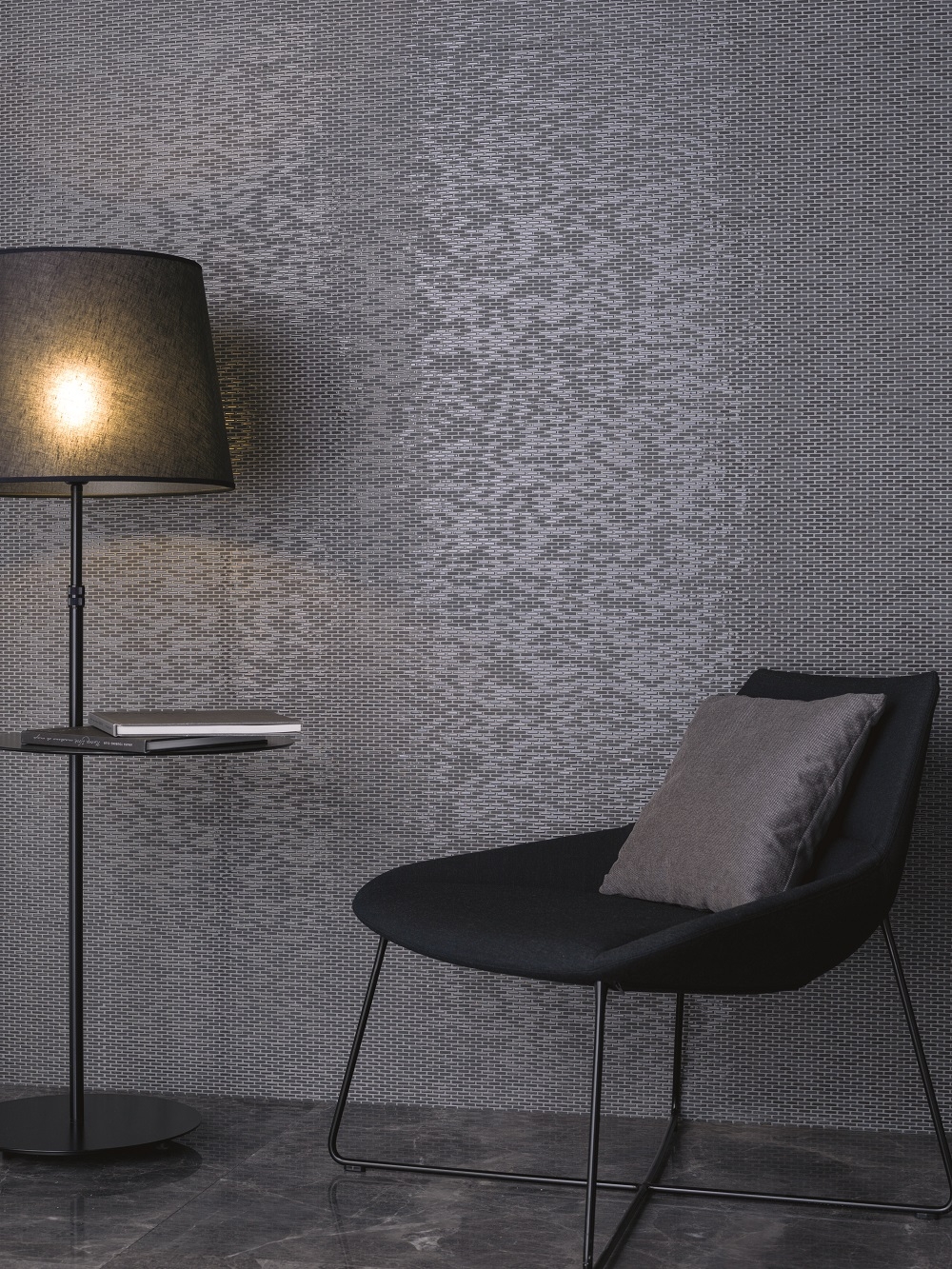 The autumn and winter months are fast approaching. The days are shortening, and the sharpness of the sunlight is changing. All of this means new interior design trends to match the exterior! A big aspect of this year's winter trends lies in the fact that we are entering a new decade.
A lot has changed in this past decade and the times have been dominated by politics & culture. What this seems to have brought on is a wanton for a return to nature. Natural, vibrant and charismatic colour schemes, furniture and products are in high demand.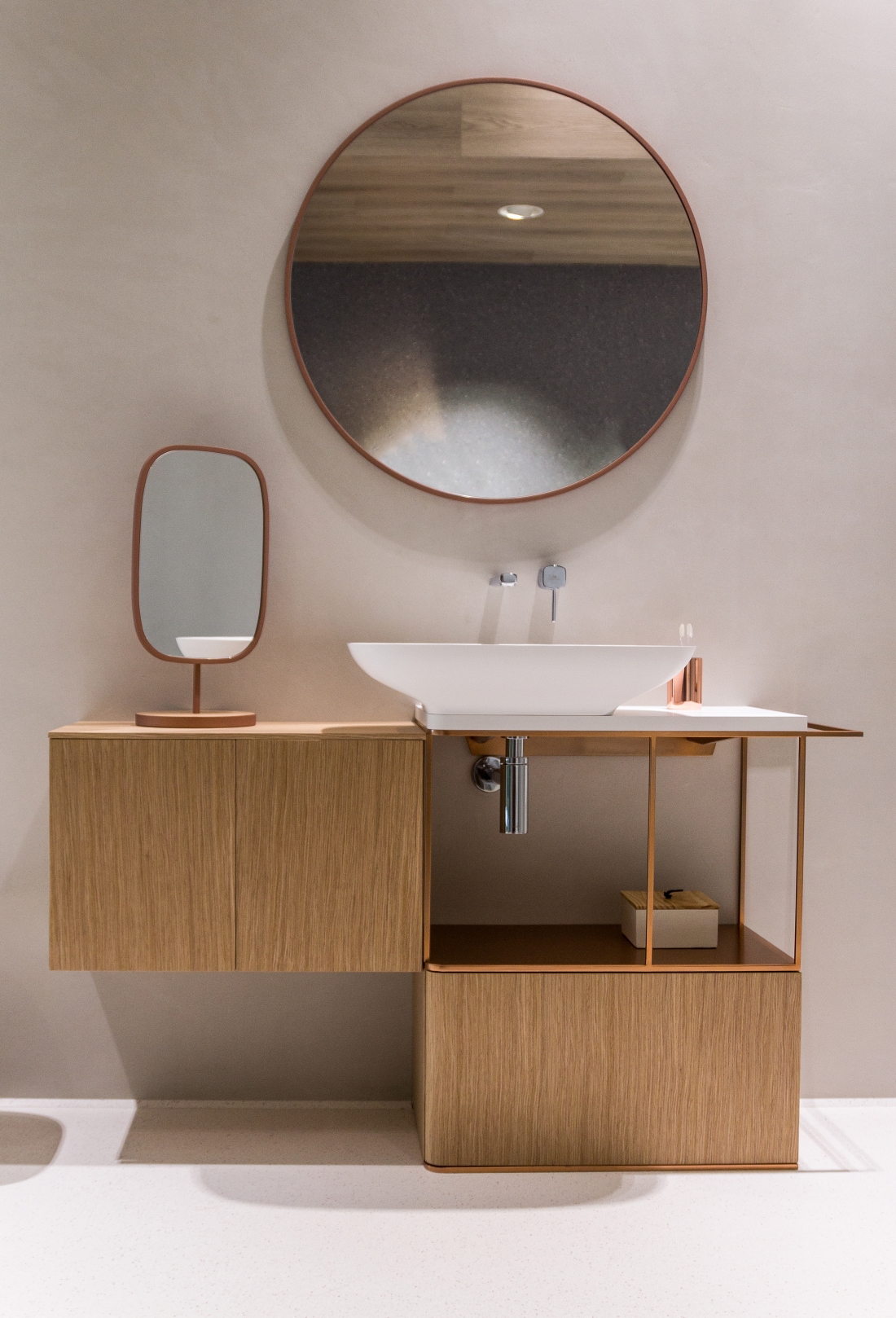 Rich, earthy clay tones are high up on this year's winter must have lists. Colours like terracotta work well with other neutrals, as well as offering a warm and cosy atmosphere. Meadow greens are a great colour to encourage a reconnection with nature, as well as natural stone and timber fittings.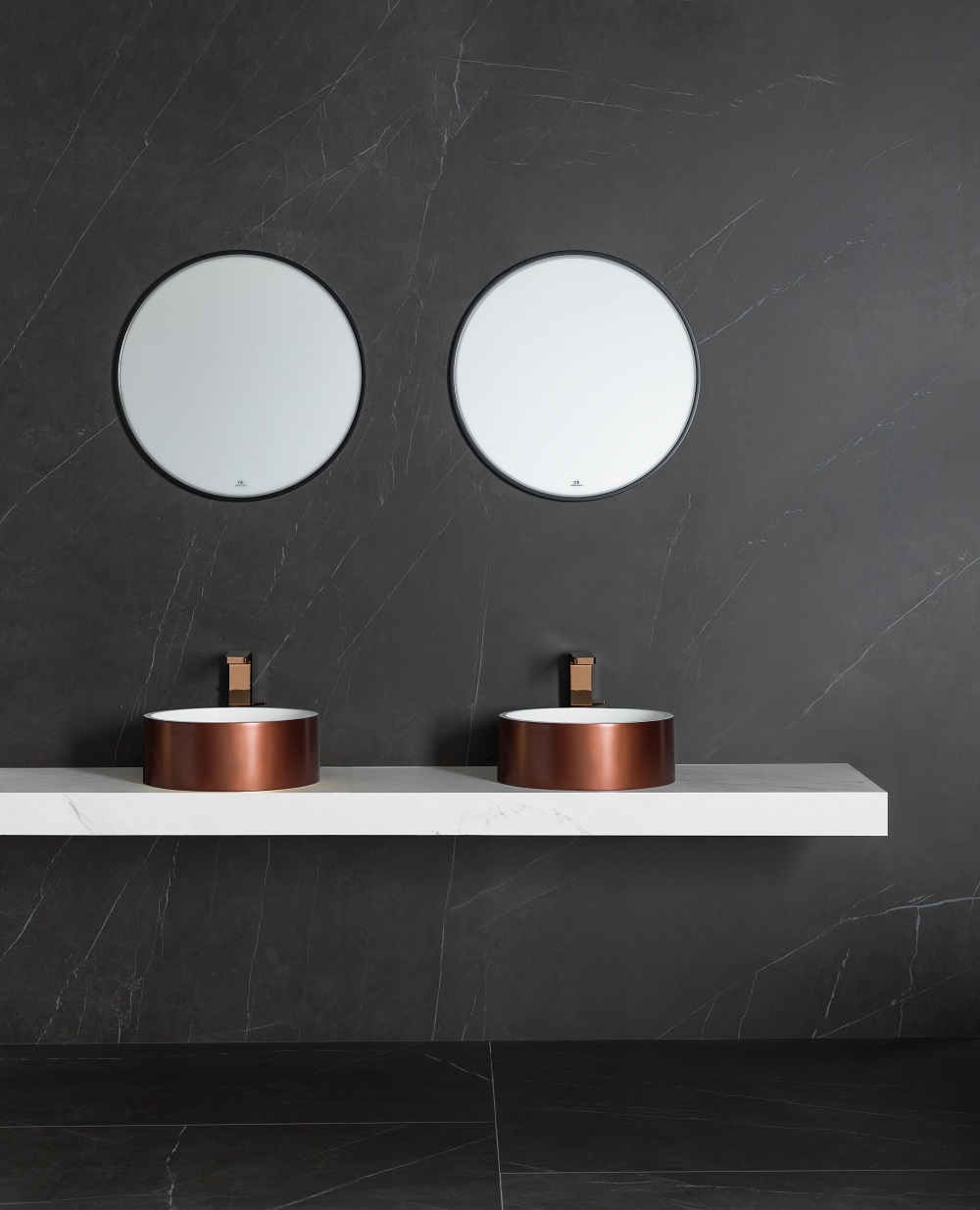 Copper bathroom fixtures from the PORCELANOSA Group: Clean washed
Copper furnishings have crept back into this year's design trends, largely due to their sophisticated and traditional feel. To work the copper craze into your bathroom, Noken, one of the Group's company, has made the ever-popular Lounge tap collection available in a copper colour.
KRION Solid Surface has also created several accessories including the PURE Mirror. Rounding off the series are a bathtub, basins, assorted storage systems, soap dishes and shelves, adding an avant-garde feel.
Copper has a certain chromatic appeal and as a result has slowly been creeping away from its functional co-star life to take more of a prominent position as a leading role on the interior design stage.
Glass and metal mosaics by L'Antic Colonial: Modern traditionalism
Another trend that is popping up this year is the use of glass and metal mosaic tiling. Glass and metal are surprisingly versatile materials that allow for traditional colour schemes to be practiced upon in a contemporary manner.
There are numerous metal mosaic ranges, one of the most standout in accordance with this year's winter design trends being the Gravity range. Available in a range of styles: Arrow, Braid, Cubic, Hexagon, Trace and Wave, the Gravity range exhibits exceptional versatility.
Through L'Antic Colonial, PORCELANOSA Group has an extensive range of mesh-mounted mosaics. The glass mosaic series is made using recycled materials, translucent glass and even real gold. Steel, copper and nickel are the raw materials used in the Metal Mosaics collection, made from a metal laminate attached to a ceramic base.
Learn more at PORCELANOSA Group.