Sarah Dodsworth Creative Director SpaceInvader talks - Design, inspiration and championing local artists and culture.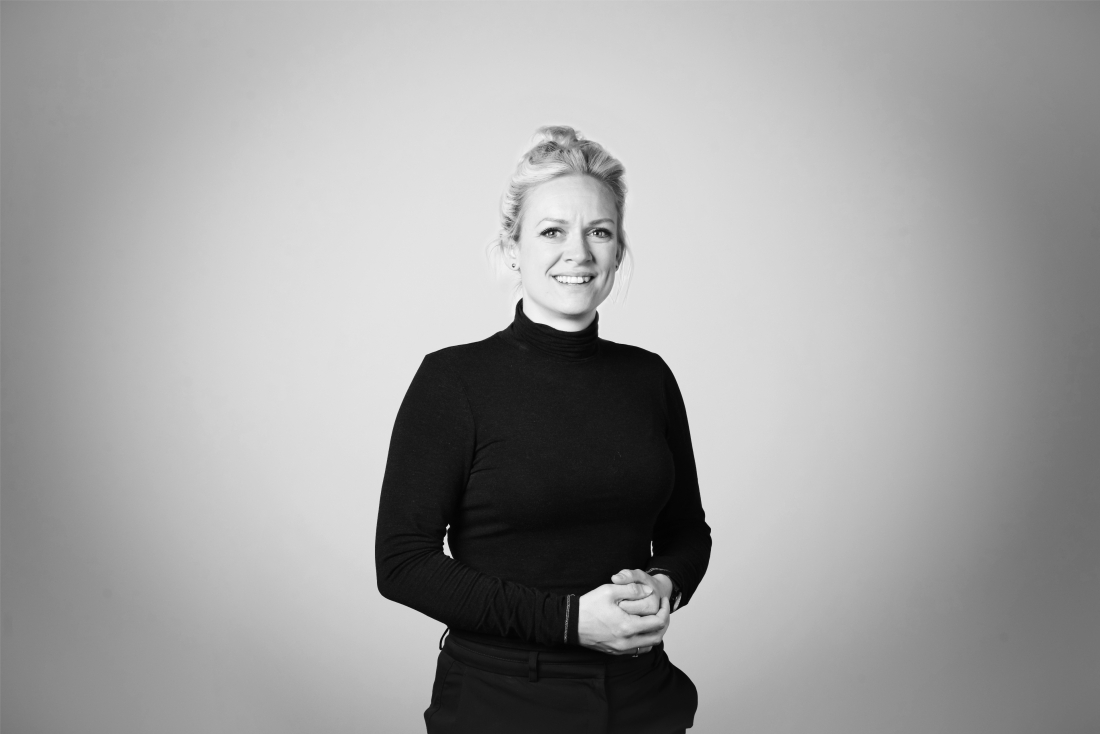 Sarah Dodsworth is Creative Director at SpaceInvader, an interior design consultancy with a single-minded purpose - 'Transform the way organisations use space and motivate people through their environment'
Sarah has worked within the interior design community since 2005, throughout that time she's seen a revolution in the way that clients want their spaces to look and importantly operate. Sustainability is no longer a trend or buzz word; it's a necessity.
A fan of new materials and championing local artists and culture within a scheme, we caught up with Sarah to tell us more.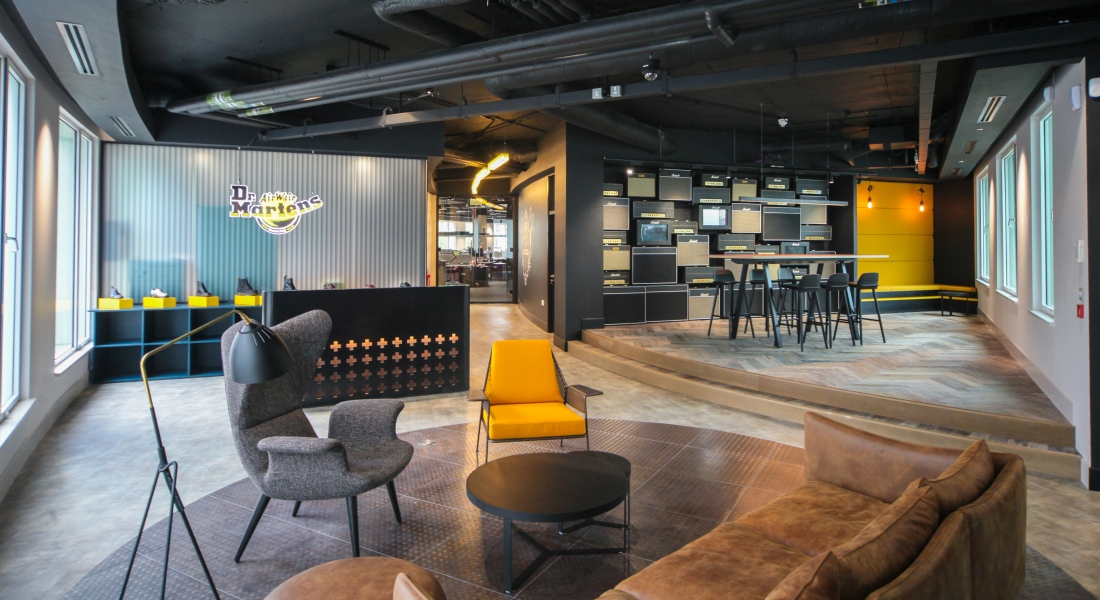 How did the story start for SpaceInvader?
SpaceInvader was set up in 2009 as a dedicated commercial interior design studio working cross-sector, but with an initial focus on commercial CAT A & Cat B workplace schemes. It was created by two original founding partners John Williams and Simon Millington, right at the heart of the financial crisis, to offer something new, exciting, and unique in a market that had become a bit predictable.
In 2009, large architectural practices were still dominating the commercial interiors scene, and D&B companies were on the rise. The aspiration for SpaceInvader was to blend the best influences from the two ends of the spectrum, offering clients something distinct and commercially appealing – the technical robustness, rigour and structured process of an architectural approach, combined with the speed and responsiveness provided by the D&B route. Throw in our exceptional creative skills and client service approach, and BOOM - SpaceInvader was born!
During your career, how have you seen the architecture & design sector change?
I started my career in 2005 within global architectural practices. My opportunities for creative expression seemed somewhat limited as an excited and ambitious graduate designer. These were the days of the prominent architectural practices, which almost entirely dominated the commercial design sector in Manchester and the North, with projects delivered by in-house interiors teams. The D&B industry didn't exist, and there were very few small creative practices. Many established architectural practices of the day followed a house style and were very hierarchical in terms of team structure. The opportunities for young creative designers seemed few in number.
Almost in parallel with my career timeline, we've seen a real evolution in workplace design, which is virtually unrecognisable today from what it was in 2005. Now, working on a new client brief, there's so much more aware of great interior design's ability to influence productivity, well-being, and sustainability through good practice design, research, and innovation. I can only imagine where the next 15 years will take us.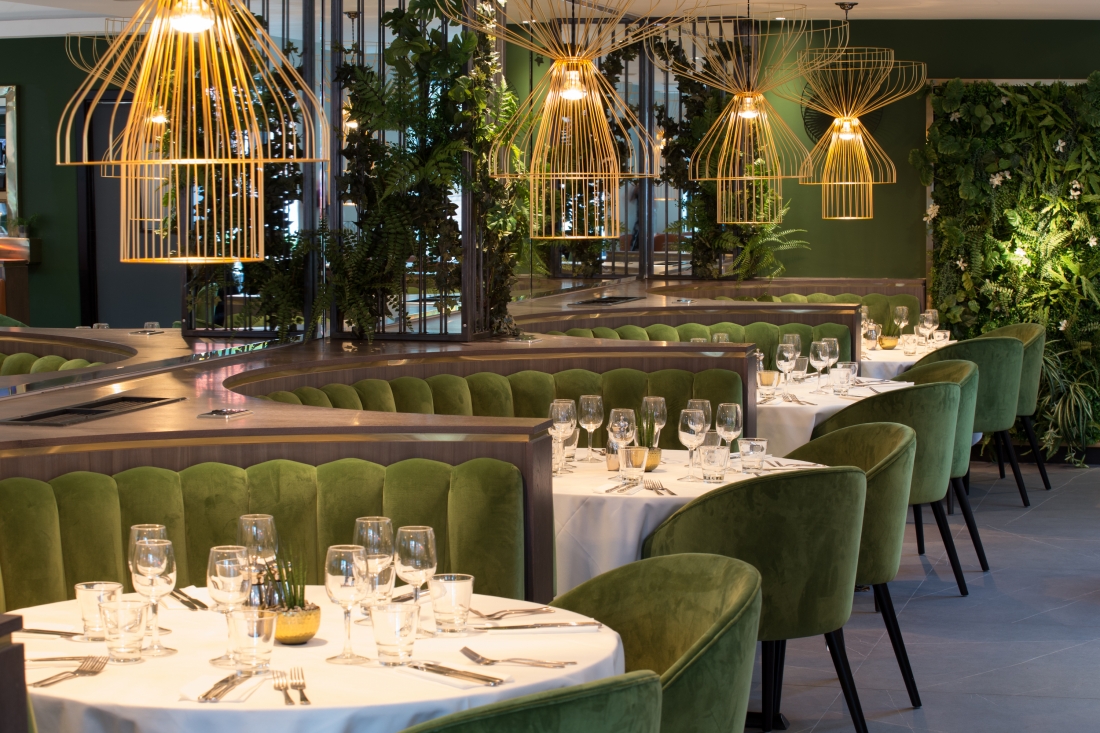 Commercial, Hospitality, and Residential spaces are so fluid. How has SpaceInvader responded to this movement? And do you think it's here to stay?
SpaceInvader had actively embraced the blurring between sectors, perhaps because our design approach was already doing this before it became more widely recognised as an embraceable practice?
We have the benefit of teams of designers working cross-sector already so that each continually informs the other. We do not pigeon-hole our team, so while a hospitality designer would naturally have a specialism and focus, he or she would also get opportunities to be involved in commercial, residential, and education schemes. We believe that good design extends beyond specific sector silos.
Looking at hospitality design specifically, are your client briefs much different today than they were five years ago? And if so, how?
Five years ago, our hospitality briefs for hotels were about the blending of amenity space. Hotels had moved away from dedicated areas to be enjoyed at specific times towards a flow of space that could be activated throughout the whole day for work, social, and leisure. There was and still is often a set of brand parameters for this.
More recently, while the lobby area, bar, and restaurant still blend together as a social space for work and play, budgets seem to have grown in the front of house areas, with guest room budgets mostly staying static. Brands we have been working with are giving us more freedom within their standards, wanting to create a unique experience at each of their sites (whether you're staying there or not). For them, it's about working with the right designer that understands the levels of aspiration but also has the freedom to operate with flair. The integration of local artists and an emphasis on local culture are essential.
Check-in has started to move to a more digital experience. At the same time, there's a renewed focus on human interaction and personality-led levels of service to enhance the overall experience. What is unchanging is that hospitality will always be about true service excellence within a beautiful and uniquely-designed interior.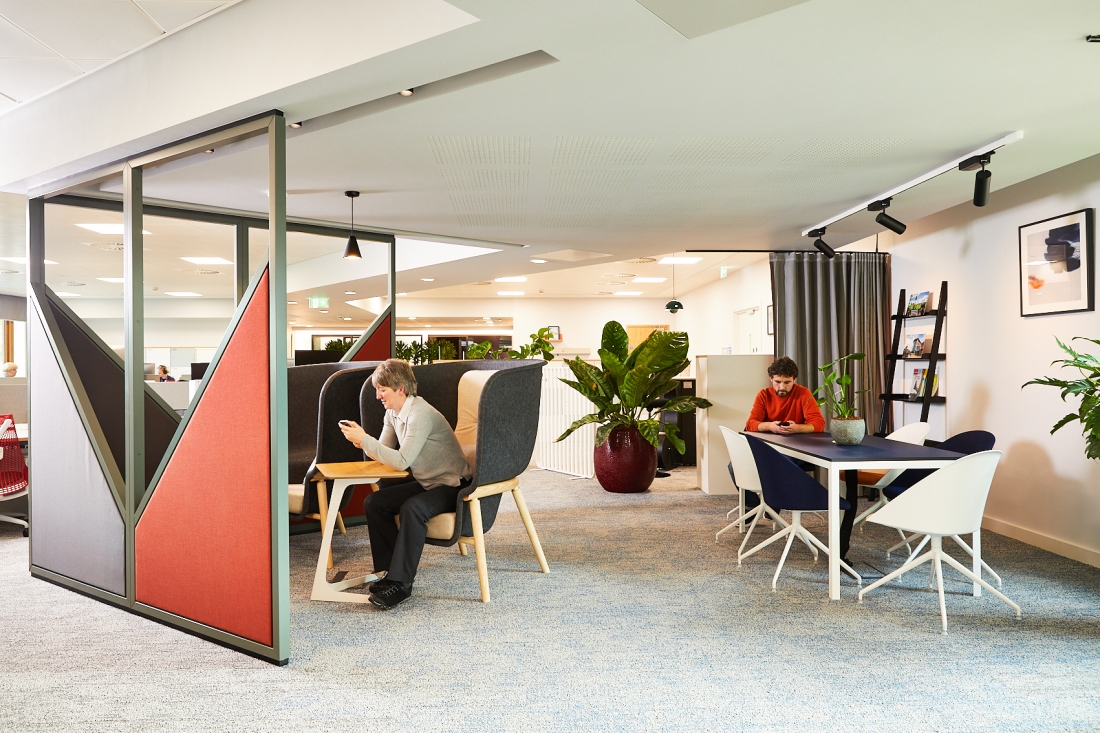 Talking of briefs, what is the most surprising brief you've ever received from a client?
By today's standards, this would not be deemed surprising. Still, back in 2012, we received a brief from our client AstraZeneca to create a world-class workplace for 400+ employees, which had to be a place to call home within an office space designated to accommodate around 260 workstations.
AstraZeneca have been champions of agile working for over 10 years and, in many ways, ahead of the curve as other occupiers began to see the benefits of this approach. This pioneering test-bed project, designed and delivered 8 years ago, has become hugely significant and influential, paving the way for the company's organisational iWork workplace standards to be rolled out globally.
Are your projects mainly UK based or international, if so, do you see vast differences in what clients are looking for from one country to another, or is it a more unified global scene?
In fact, we're mostly a national agency at this stage, though I've personally worked on workplace projects across EMEA (France, Belgium & Poland) and the US on behalf of AstraZeneca. As such, my perceptions are based on specific examples of that client and organisation. It became clear to me in the course of working on these schemes that working cultures and practices are quite different internationally, and also that we perhaps underestimate how advanced and progressive UK design thinking is.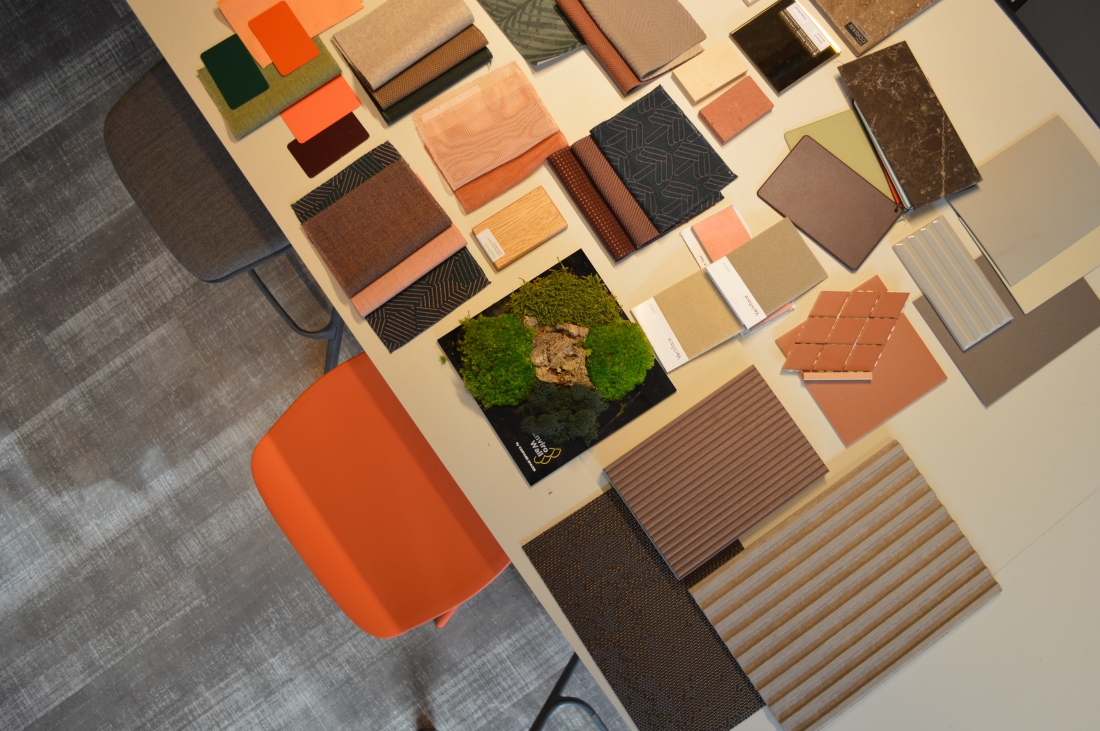 Can you briefly talk us through your creative process from brief to project completion? 
At SpaceInvader, we blend insight and creativity, founded on one fundamental principle: design should happen with you, not to you. In this sense, we seek to take clients with us on a journey. From day one, we like to challenge convention, push boundaries, explore the art of the possible, and always ask 'why?'
Our creative process truly emerges only after the development of a robust project brief and an in-depth understanding of a client's objectives. What then ensues is the development of a concept narrative, around which all design decisions are hinged. The creation of a concept narrative and an overarching philosophy delivers a truly unique design response and an aesthetic and curation of material finishes and applications that are the polar opposite of a "copy and paste" from other schemes or passing trends.
As you would expect Materials are high on our agenda, how important a role do your material selections play in your work?
Materials play a hugely important role within our designs and underpin the aesthetics, functionality, quality, and essence of a SpaceInvader scheme. Often this can be subtle and not immediately obvious to the untrained eye, but the material specifications are imperative to the success of our delivered schemes. We place a lot of importance on researching both new and tried-and-tested materials, and to understand material quality and specifications.
This can be genuinely appreciated within the dedicated "materials lab" spaces in each of our design studios. In our Leeds studio, for example, we made this a focal point on arrival, a place where teams can collaborate in a vibrant and open environment with plenty of space purposely designed to store, display, and layout material palettes.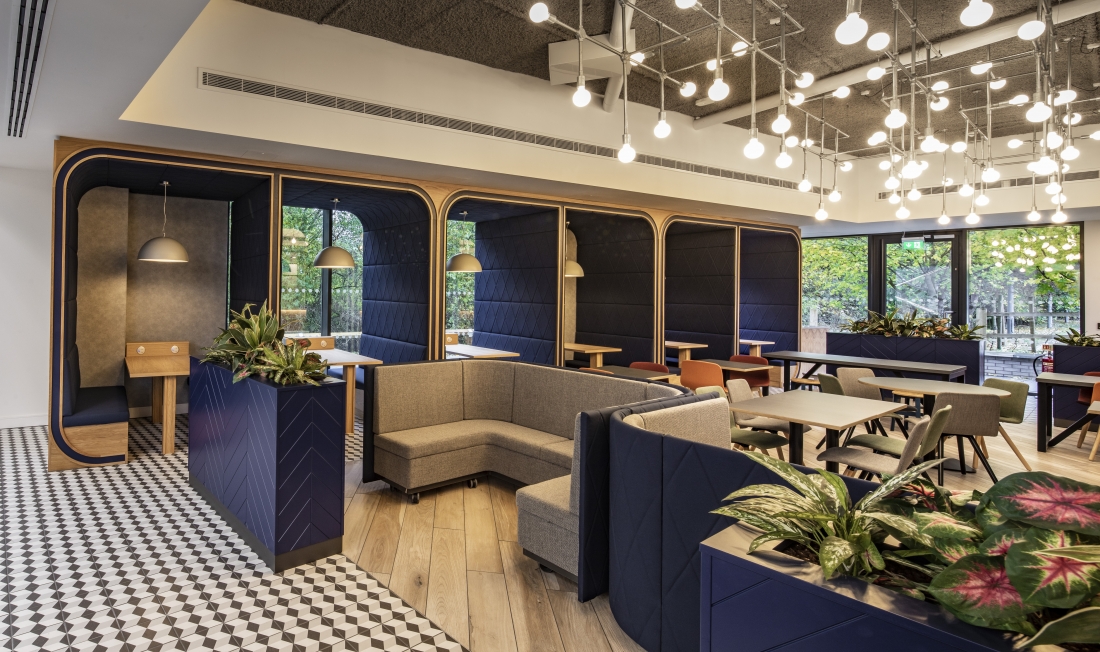 Are there any emerging materials that particularly excite you?
We're big fans of materials with more than one sellable attribute. The more multi-faceted the "story", the better! We like materials that align with our design philosophy, namely that look good but, more importantly, that feel good when in use. For example, a material with acoustic properties, manufactured locally from sustainable or recycled content and which also looks beautiful and can be flexible in an application is bound to be a winner.
I am personally a big fan of anything by Febrik, because of the versatility of their product range and their unique knitted and three-dimensional patterns. We have specified fabric ranges of theirs for bespoke-made wall panelling installations and soft seating. They always look stunning and ooze quality.
Is sustainability now a key consideration in all client briefs?
Yes, sustainability is a serious consideration in its broadest sense, often addressing both the macro and the micro. Sustainability must be dealt with holistically across a project, rather than as a piecemeal approach. Sustainable considerations within a client brief can cover anything from supporting social initiatives and green travel considerations to staff well-being, the efficient use of workplace and agile working, building services design, biophilia, or the local sourcing of products and services – right down to the detail around material specifications.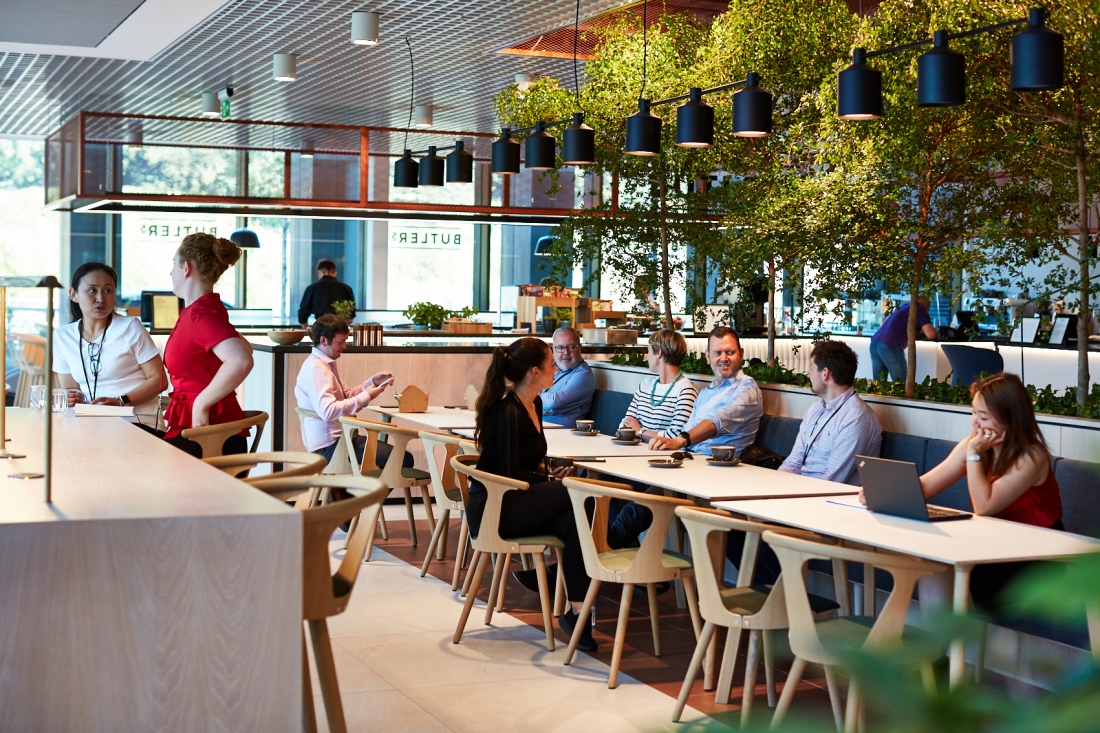 Outside of your sector, where do you find inspiration?
I've always enjoyed traveling and have packed in a lot of mini-breaks over the years, relishing the chance to visit stunning places for inspiration. I've made a point of trying to go off the beaten track to search out smaller villages and more provincial cities, which often have just as awe-inspiringly-beautiful architecture and unique cultures as the more obvious "must-see" major capital cities.
I still have a fondness for exploring new places, but with two young kids in tow these days, our family's free time is more likely to be spent exploring our local area and natural environments. I'm lucky enough to live in York, an extraordinary city in many ways, surrounded by equally stunning and varied countryside. I will be accused of being Yorkshire-biased here, and for good reason. I have always been amazed by nature's beauty – that immense spectrum of vivid colours layered against unique forms and textures and at our disposal as instant and free inspiration.
What's next on the horizon for SpaceInvader?
Some preeminent city-centre workspace projects for national and multinational blue-chip clients, but also some more intimate spaces, including a boutique hotel refurbishment. We're working on some exciting new PRS (private rental scheme) projects too. The market's always changing, and that back-and-forth process of fresh challenges demanding new answers is music to our ears.
Discover more about SpaceInvader.