Spotlight on new lighting by Faïencerie de Charolles.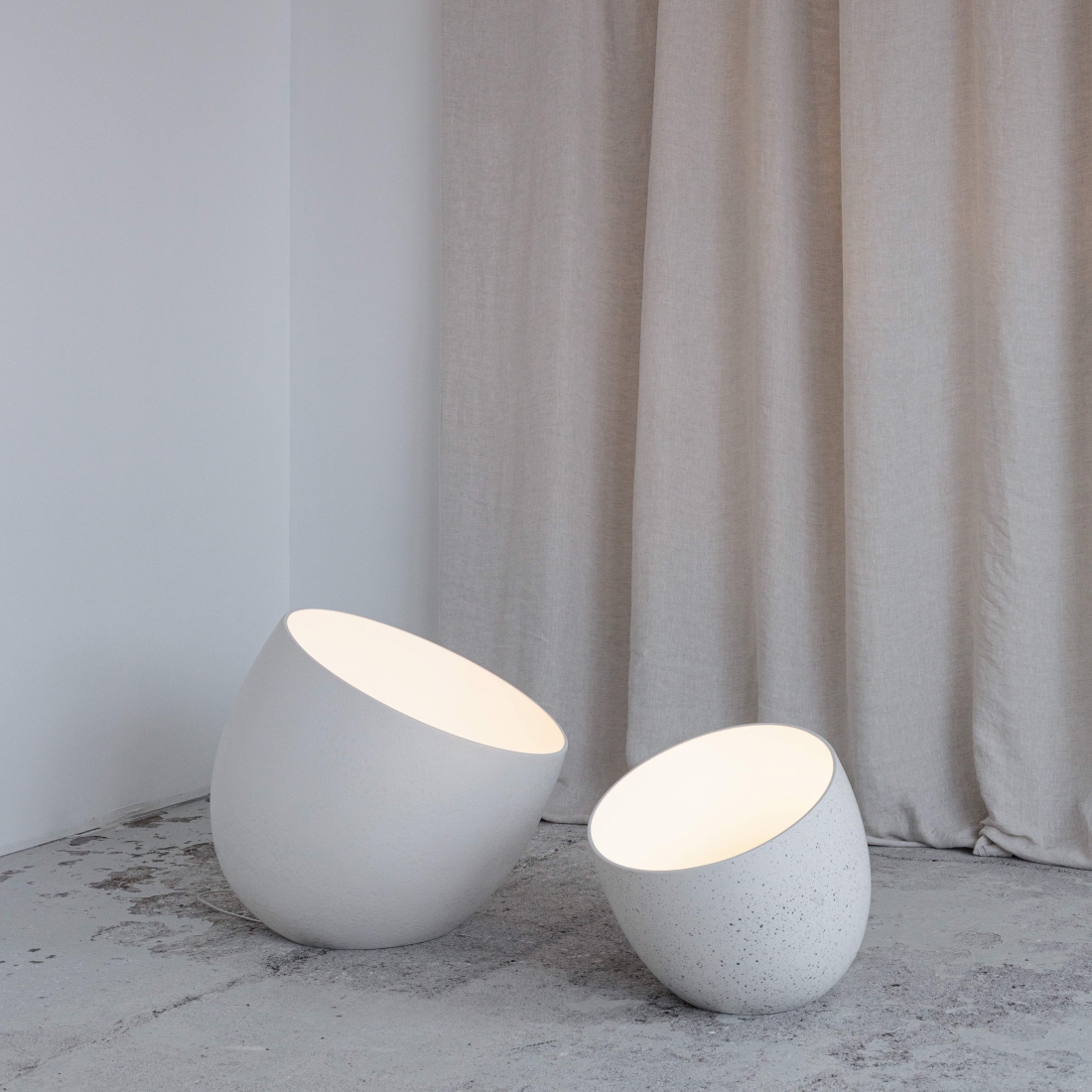 With her new creation, the designer and artistic director of Faïencerie de Charolles, Aurélie Richard, imagines a spotlight worthy of the most beautiful interiors.
A Burgundy gem since 1844, the factory perpetuates the cultural heritage of handcrafted ceramics and continuously reinvents itself by offering timeless, contemporary design pieces.
Presented in Agathe Lune colour, the new model of floor lamp is oversized and two-tone, with a matte paint inside that acts as a manual dimmer. It creates either a powerful light or a soft halo.
When turned off, the projector reflects the natural light softly thanks to its pearlescent enamel. It is available in two sizes (a large and a small projector) that can be matched to the choice of colours.
The new Deep Botanic AW21 collection reveals romantic shades, such as Agathe Lune, inspired by clay minerals, and a pearly yellow that sits between shiny and precious - all perfectly highlighting the enamelling expertise of Faïencerie de Charolles.