State of Indigo at Somerset House reveals the labour-intensive setting of the production of the pigment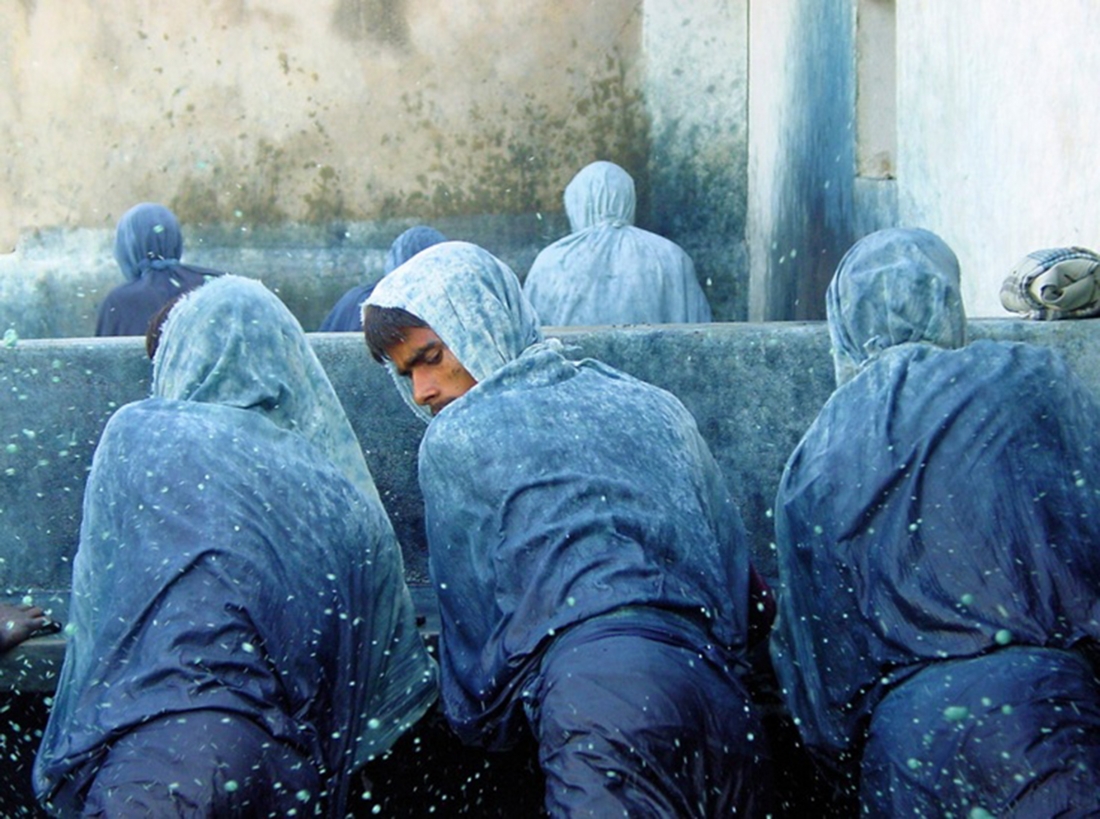 We all know that indigo is a pigment that dyes textiles, but were you aware that it also repels insects, cures ailments, disinfects, wards off spirits and even decorates an entire city? State of Indigo, presented by the India Pavilion at London Design Biennale 2018, is a multi-sensory installation that will immerse you in the labour-intensive setting of the production of indigo.
Responding to the festival's theme 'Emotional States' for the Biennale's second edition at Somerset House, and curated by Priya Khanchandani with the Gujral Foundation as Commissioning Body, it will feature an archival film displayed across the walls of a gallery, which transports you to the troughs used in indigo production.
Filmed around two decades ago at one of the last farms in India to produce the natural dye, State of Indigo gives an insight into the demanding production methods that have gone largely unchanged for millennia. Workers are shown standing in a line thrashing the water with their outstretched legs, with the film highlighting the hours of hard labour required to produce only a small bar of concentrated dye.
Through an emotional experience of this pigment, the installation will enable indigo to be understood more profoundly, by communicating its emotional charge and potency. The film will be accompanied by a sound installation comprising a rhythmic beat, allowing visitors to experience the installation.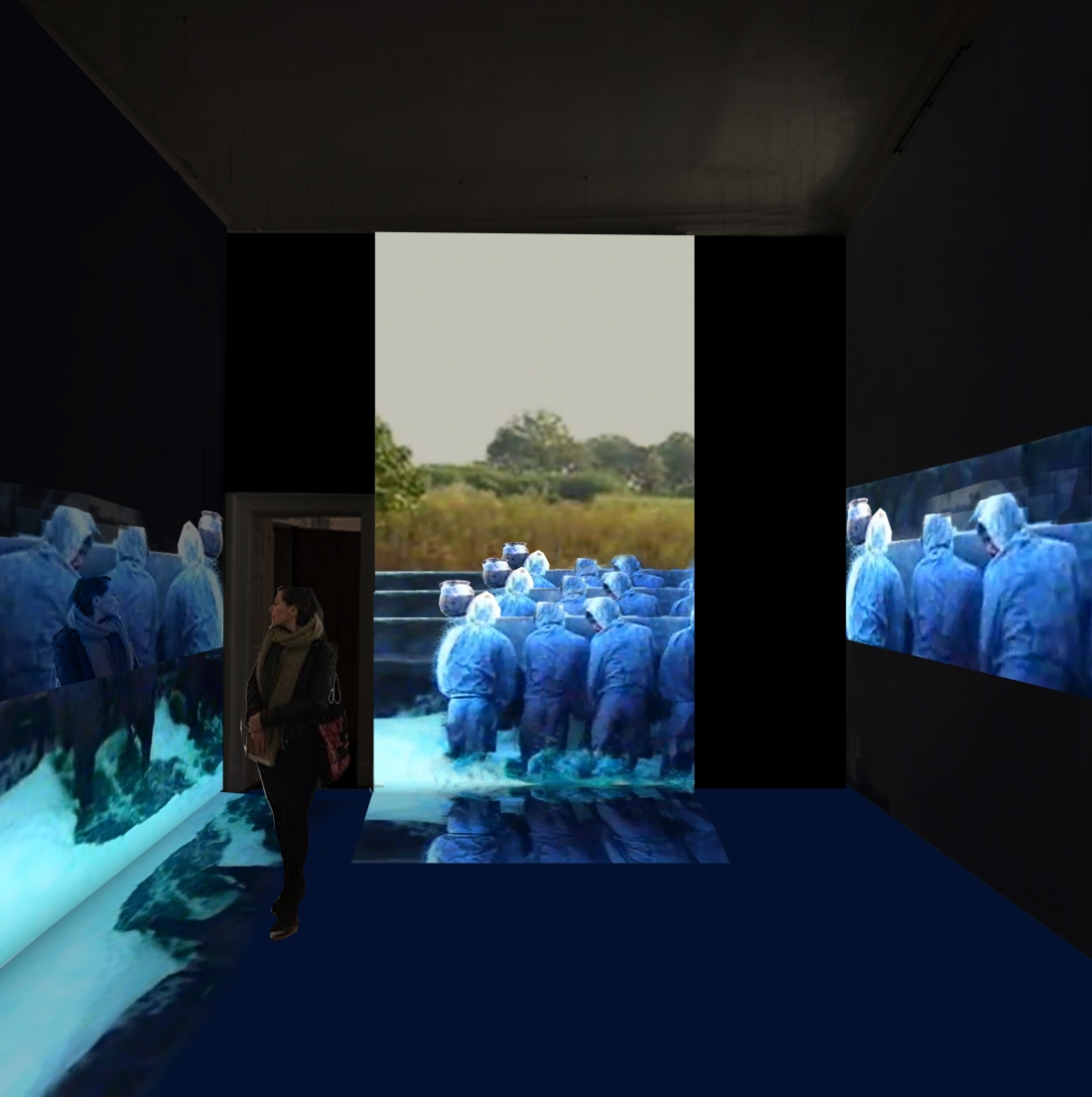 The story of indigo is closely aligned with India's design identity as well as its colonial past, although both these aspects of its history are often overlooked today. As a natural form of dye, indigo is a reminder of the traditional methods of cultivating and processing textiles that were pioneered on the subcontinent.
Throughout history, the colour has been inseparable from notions of luxury and desire, yet at the same time, it has strong links to exploitation. India cultivated indigo in large quantities from the 1600s onwards, and farmers were exploited to grow and produce the dye, known as 'blue gold', under colonial rule to cope with rising international demand.
State of Indigo brings these invisible histories to light and reveals indigo to be a highly ideologically loaded design tool, which needs to be asserted as being representative of India's design identity.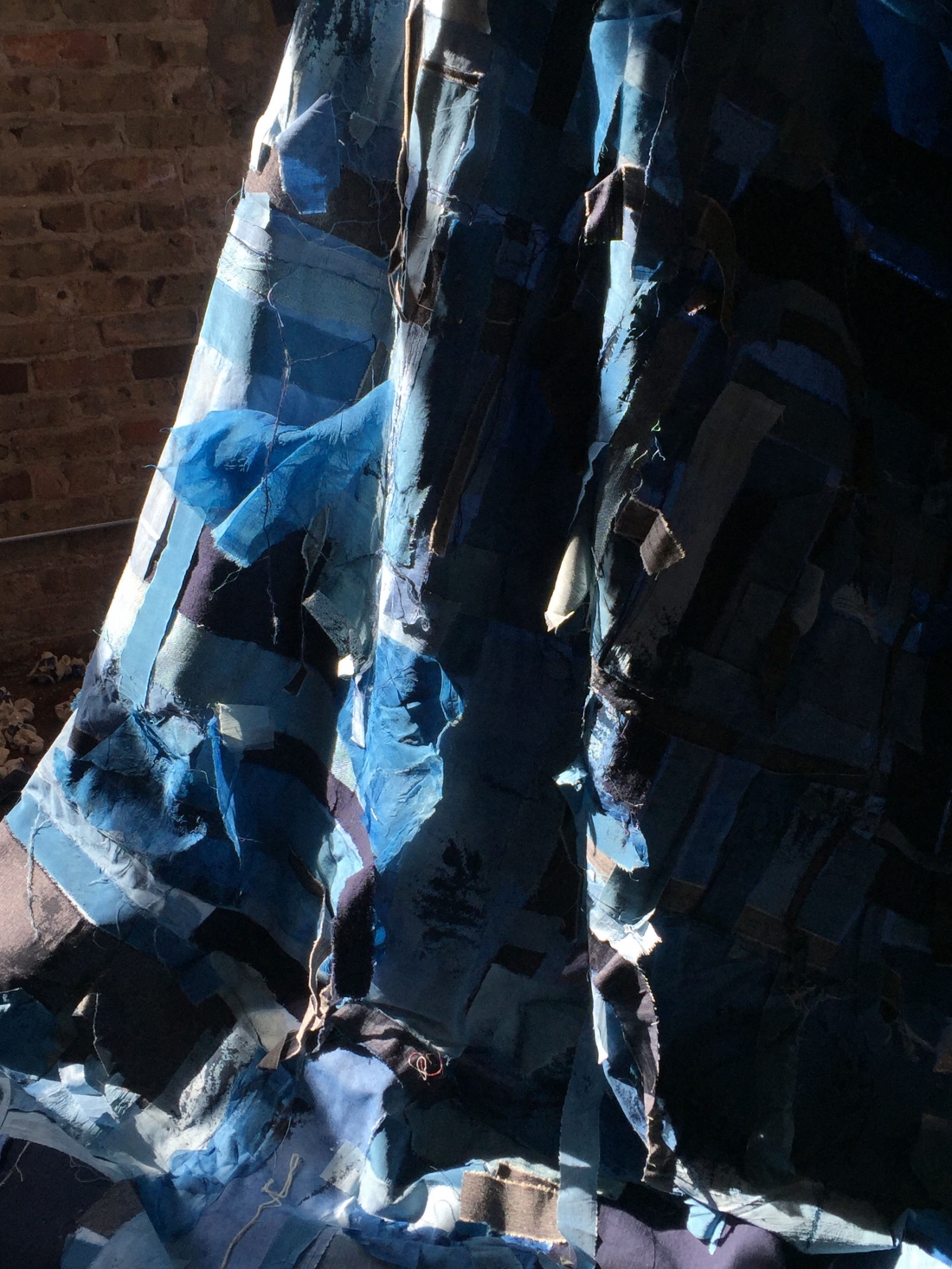 "Although we take a cue from the past," says Priya Khanchandani, "the India Pavilion also alludes to significant issues of our time. Since the historic moment we narrate, indigo has been democratised through its use in denim – a product every visitor can relate to – and has become synonymous with the common man. I am delighted to be working with the Gujral Foundation to bring to light the story of a colour that speaks of broader issues about the state of India as a nation; its unspoken labour politics, coloniality and design history."
Feroze Gujral adds: "In a time of extreme inequality, indigo-stained denim, albeit dyed synthetically today, is an example of how design has transformational qualities and that a luxury item like this pigment can become a ubiquitous and equalising force. It has been fantastic working with Priya to bring this complex issue to a global platform like London Design Biennale."
You can see State of Indigo at the India Pavilion during London Design Biennale 2018 at Somerset House from 4 until 23 September 2018.