Studio davidpompa's cosmic and geometric Origo lighting mirrors volcanic rock and glass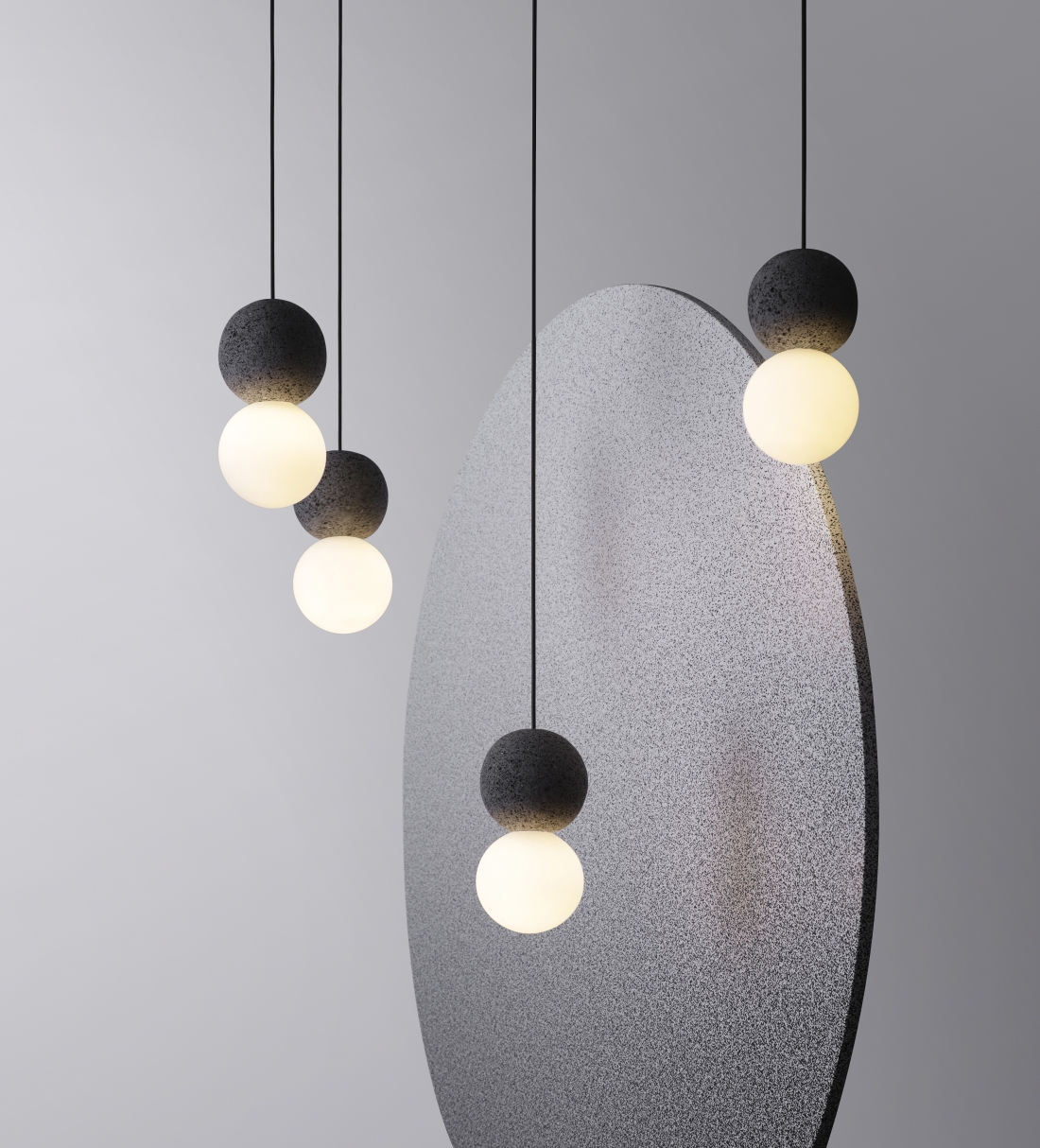 Studio davidpompa is set to launch its new Origo lighting collection during this year's Salone del Mobile.
A "cosmic aesthetic of geometric lighting mirroring volcanic rock and glass", the light features two spheres that embody the exploration of materials and effects. With a soft light that shines onto the texture of the volcanic rock, it's an interesting combination.
The name of the collection, Origo, speaks about the origin of the universe, a specific point of time, an intersection of axes in space, where everything begins. "In the same way, the Origo collection speaks to us about light and darkness, the tension of weights, and the aesthetic beauty of both," explains Studio davidpompa.
"Both materials create a relationship between light and composition. A compact size that works as an architecture miniature of stacking materials. The Origo wall lamp's structure flips horizontally to bring its shadows and light into a new context. Paring once more volcanic rock and an opal glass diffuser the tension between the materials becomes evident. The opal glass gives a shower of soft light, bathing the volcanic rock and uncovering its nature and aesthetic value. Sober and logical, a dynamic interaction between lightness and heaviness is expressed in both timeless pieces."
Studio davidpompa will also present additional new products at Milan Design Week. On display as part of an exhibition, The Material Landscape, the Studio will go into detail about the nature of their chosen materials, their characteristics and essence, and how they are crafted to create beautiful objects.
Visit Studio davidpompa at Euroluce, stand G19 Hall 13, from 10 April, at Salone del Mobile. Discover more: www.davidpompa.com.