Formations by Tarkett at Milan Design Week explores the creativity of its new collection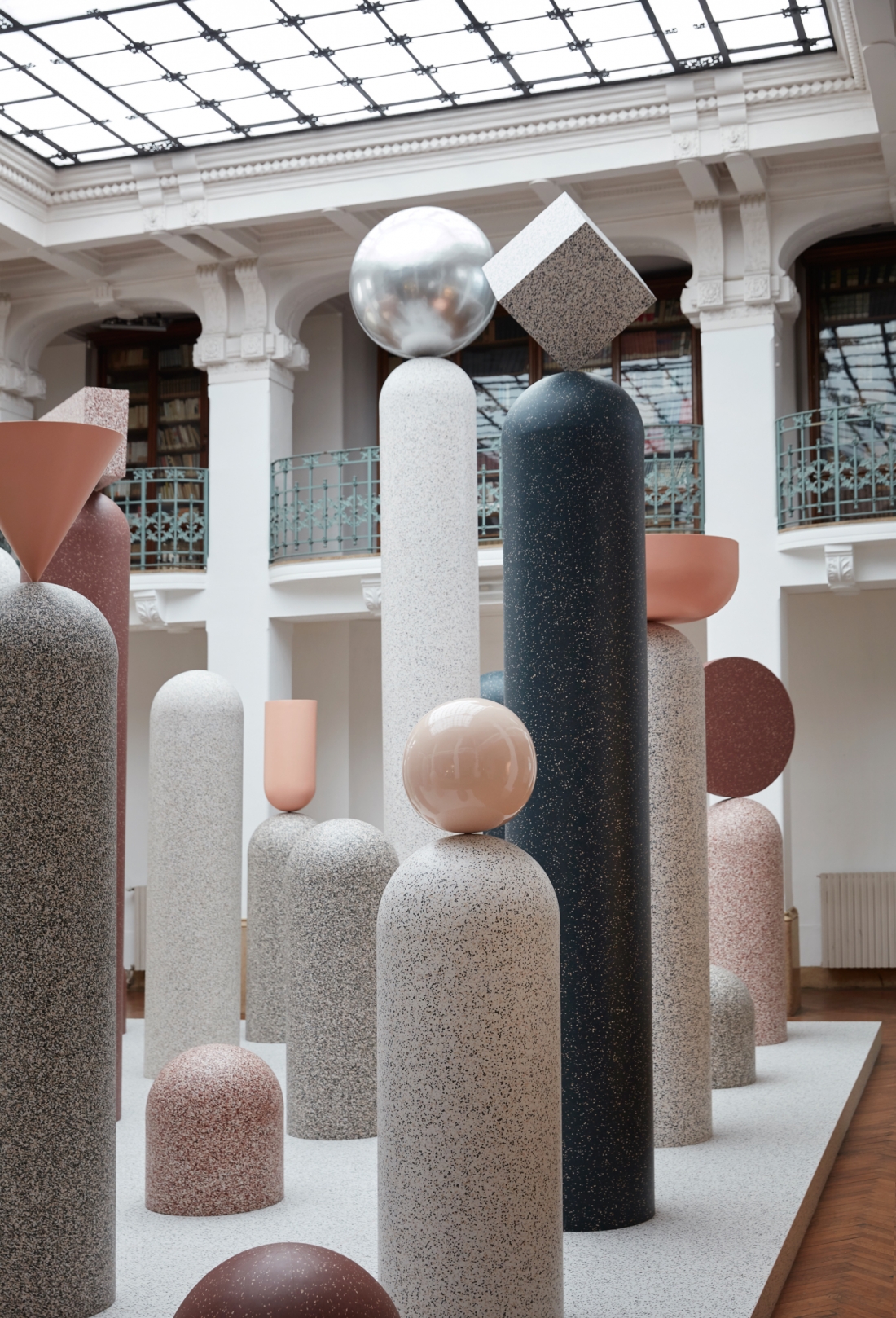 Forms on multiple scales, echoes of archetypal design principles, a modern industrial material like no other and an iconic backdrop rich in history – welcome to Formations.
During Milan Design Week 2019, Tarkett will join forces with Note Design Studio to explore the creative possibilities of its new collection iQ Surface, due to launch in the UK this summer.
Designed by Note, and supported by Magis, Formations is an exhibition that questions notions of scale by taking architectural archetypes and turning them on their head.
Owning the space of the historic Circolo Filologico Milanese, the installation is a "celebration and homage to how design language can be twisted into new creative phrases".
As mentioned, it explores the creative potential of iQ Surface – which is flexible, durable and sustainably sound, offering a new generation of industrial and creative surface material that is equally at home whether wrapped around objects, climbing across walls or forming patterns in combinations.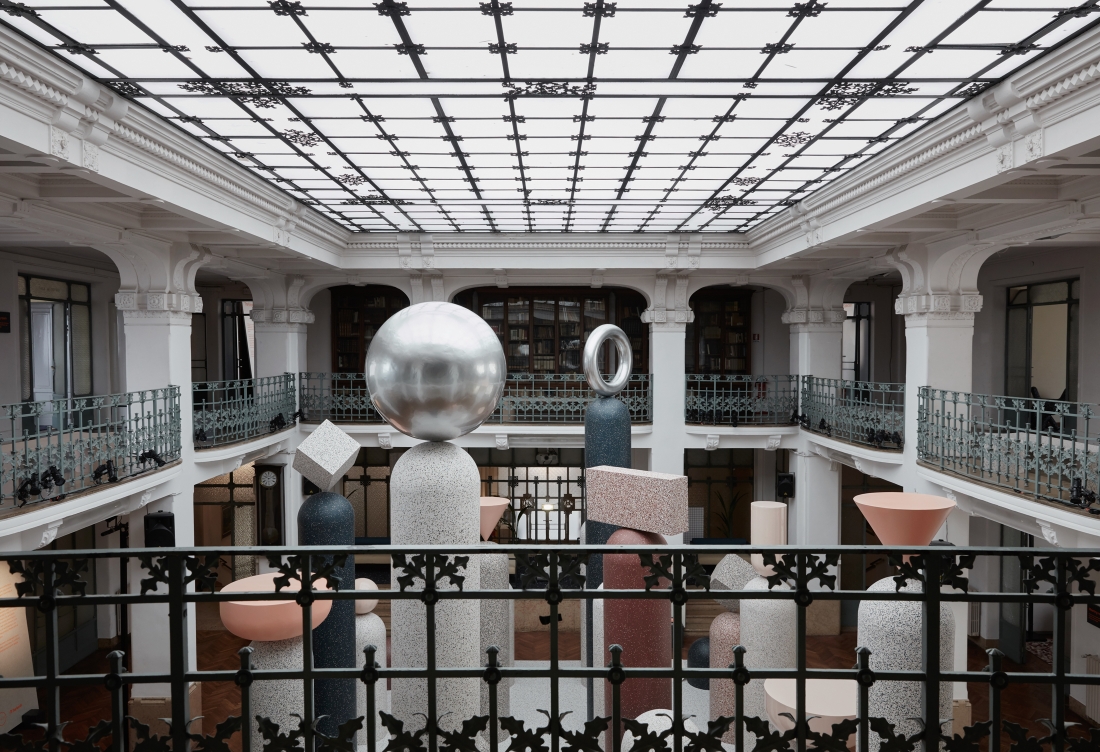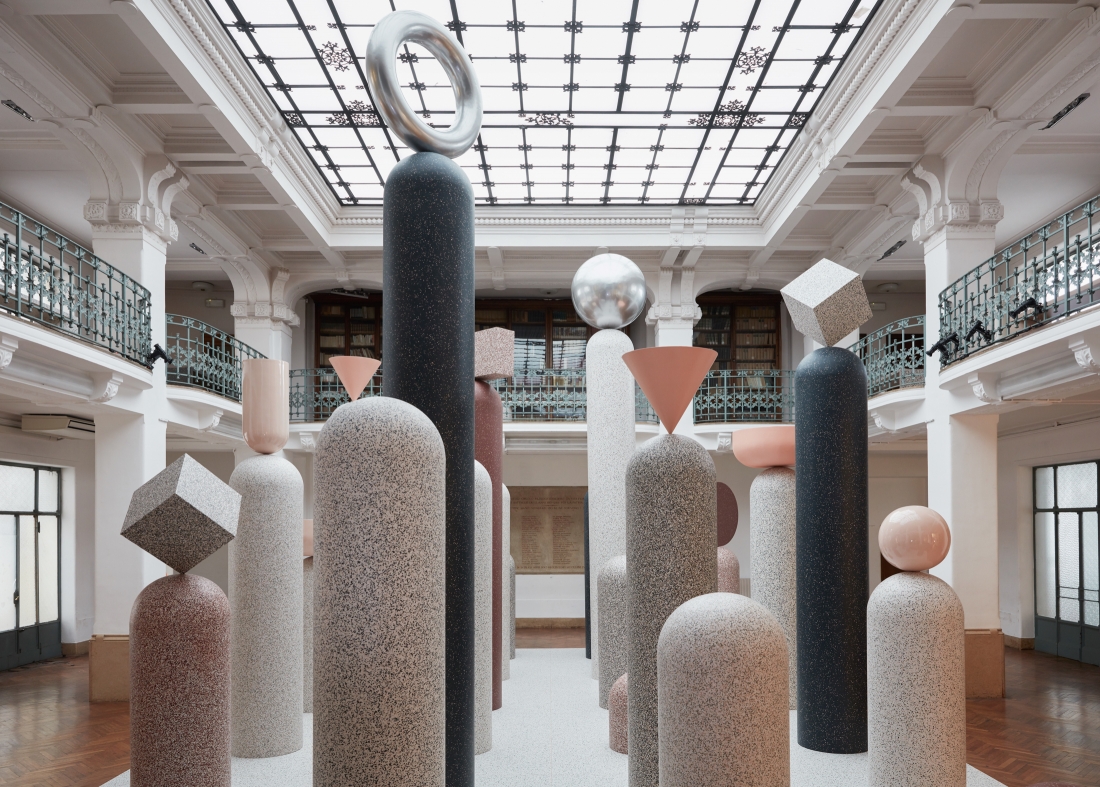 "Seemingly small in the context of the great human architectural history, it's considered a true and honest material, standing alongside those considered more traditional and noble, such as granite, marble or stone. If these represent the past, then vinyl is the future," Tarkett tells Material Source.
In light of this contrast between modernity and tradition, Formations takes staples of design principles and transforms them into oversized shapes and flowing forms that dress the different spaces of the historic Circolo Filologico Milanese.
The installation uses iQ Surface in ways that aim to shift even the most stubborn of preconceptions about the possibilities of vinyl, seeing it as a design material with its own identity.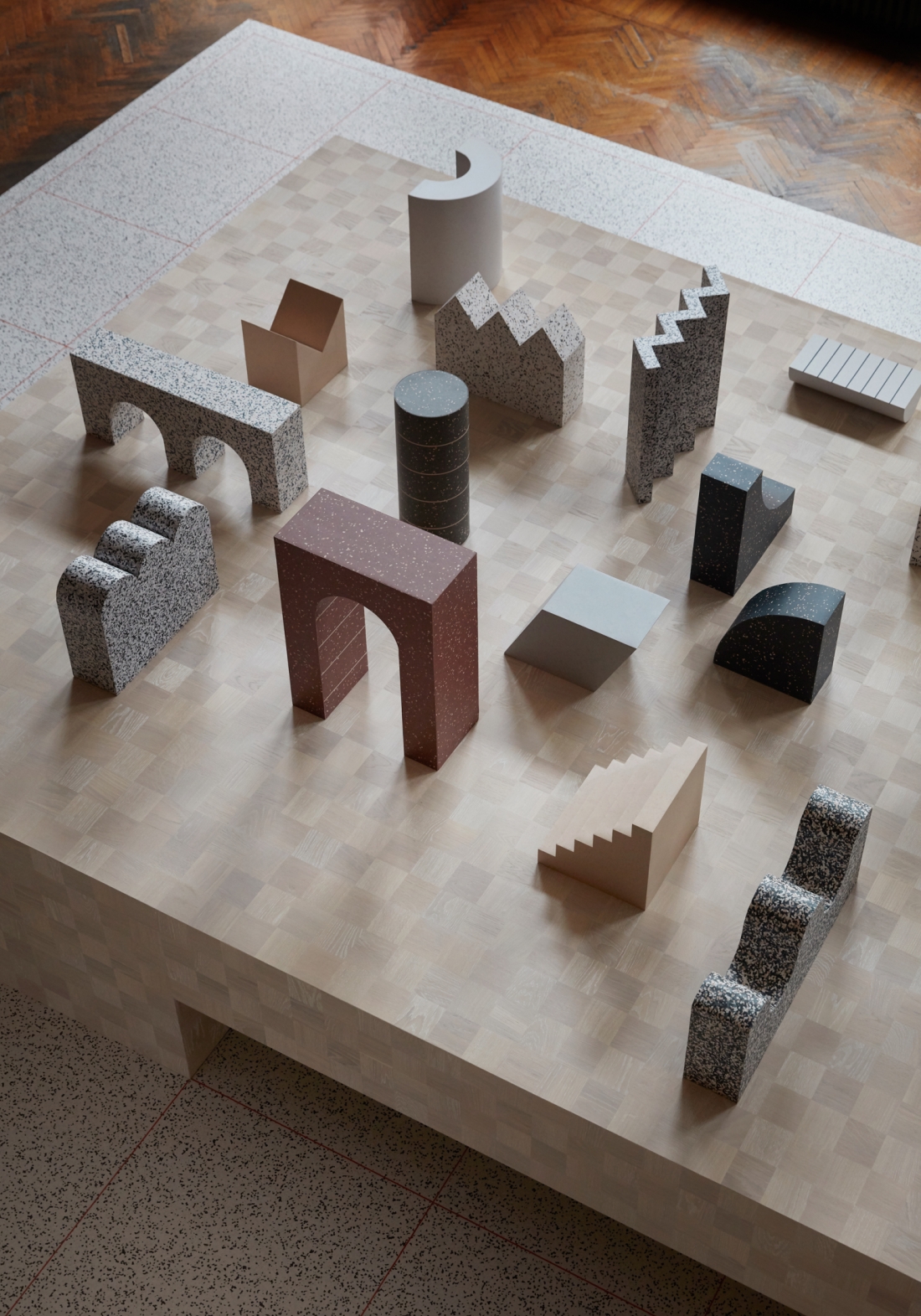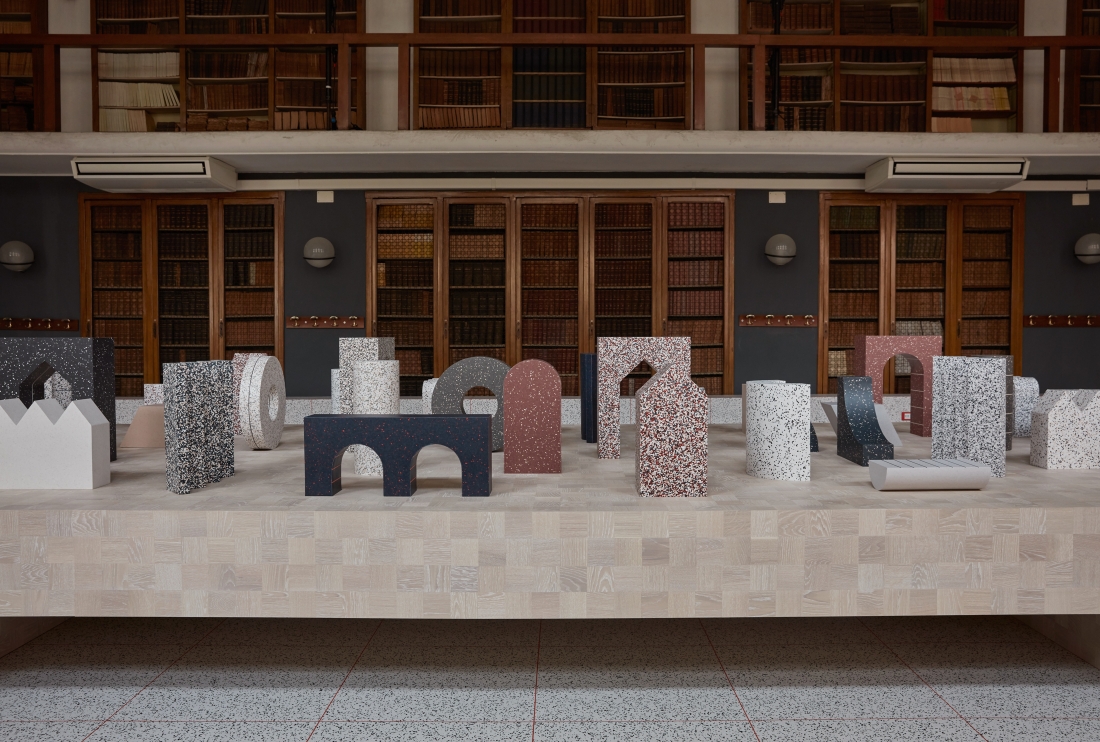 In the main hall, the high glass ceiling and open balconies of the Circolo Filologico Milanese create depth and shed changing light on colour blocking and hues of iQ Surface throughout the day.
Formations of 24 assorted sized columns – the largest towering at 5m – challenge perceptions of the building's architecture, space and volume, inviting visitors to weave in and out and forge their own path.
Repeated geometric objects balance carefully on top of round ended columns in a daring and playful construct that quite literally turns pillars from the history of architecture on their head, reinterpreting them with a contemporary twist. Definitely one to see.