Studio Gessaga designs and delivers new spaces for Ferrum AG.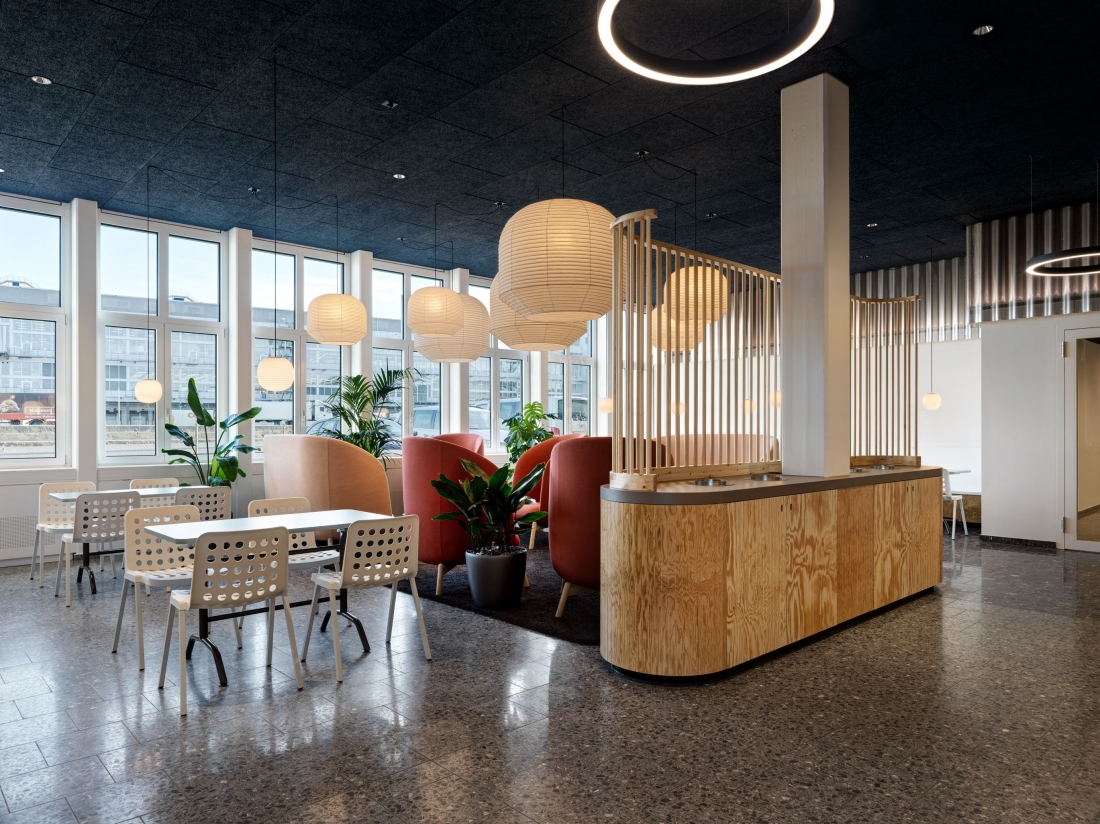 Regardless of whether it's new buildings, refurbishments or renovations, Studio Gessaga offers creative, tailor-made, and independent solutions, which are implemented from planning to completion working closely with contractors and client. The resulting projects deliver distinctive character, efficient functionality, and sophisticated aesthetics.
Ferrum, the manufacturer of machines for closing cans, beverage cans, and centrifuges, wanted to simplify networking between their production and office teams. Studio Gessaga was commissioned to design and rebuild an enlarged break room. Allowing employees to meet and exchange ideas, eat and drink, or simply relax; meetings and customer events are also catered for.
The room is divided into a self-service area with a coffee bar, golden-brown think tank niches, and a bistro/lounge area, all of which are connected by a blue acoustic ceiling.
A perforated, back-lit corrugated metal sheet connects the room as a large light bracket, reminiscent of the beading of the cans and the centrifuges' screening technology.
High chairs, plants, and hanging paper lights form a break with the surrounding industrial charm. The toilets in the converted corridor are in plain ceramic white, with the colour accent of ducat gold dominating in the ladies and argentum in the men's.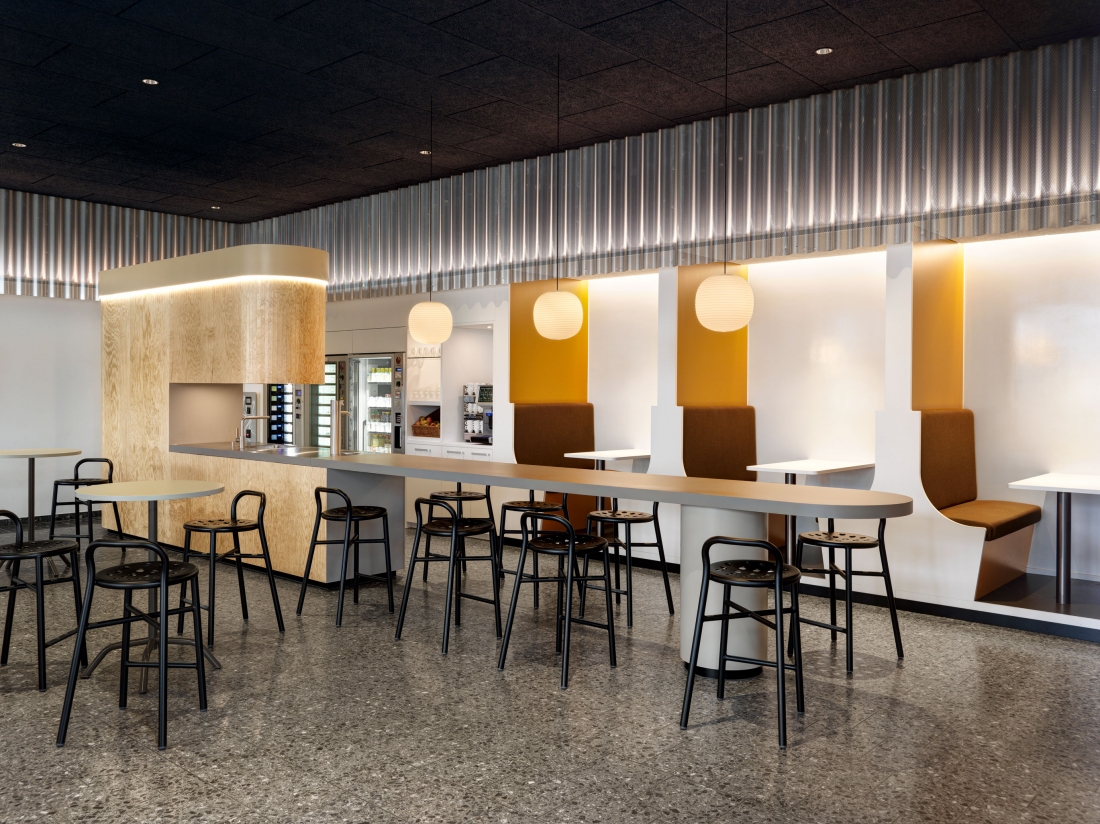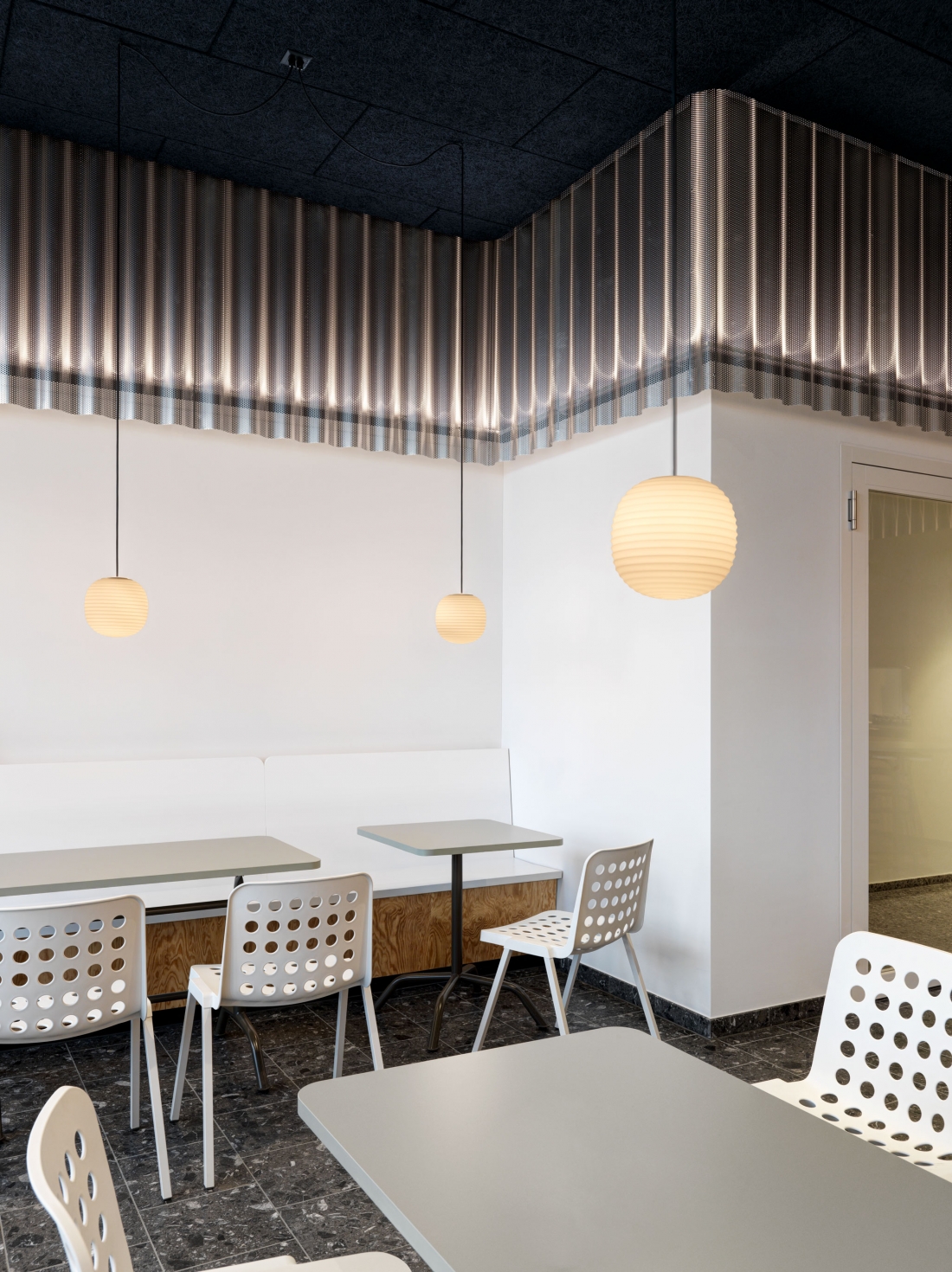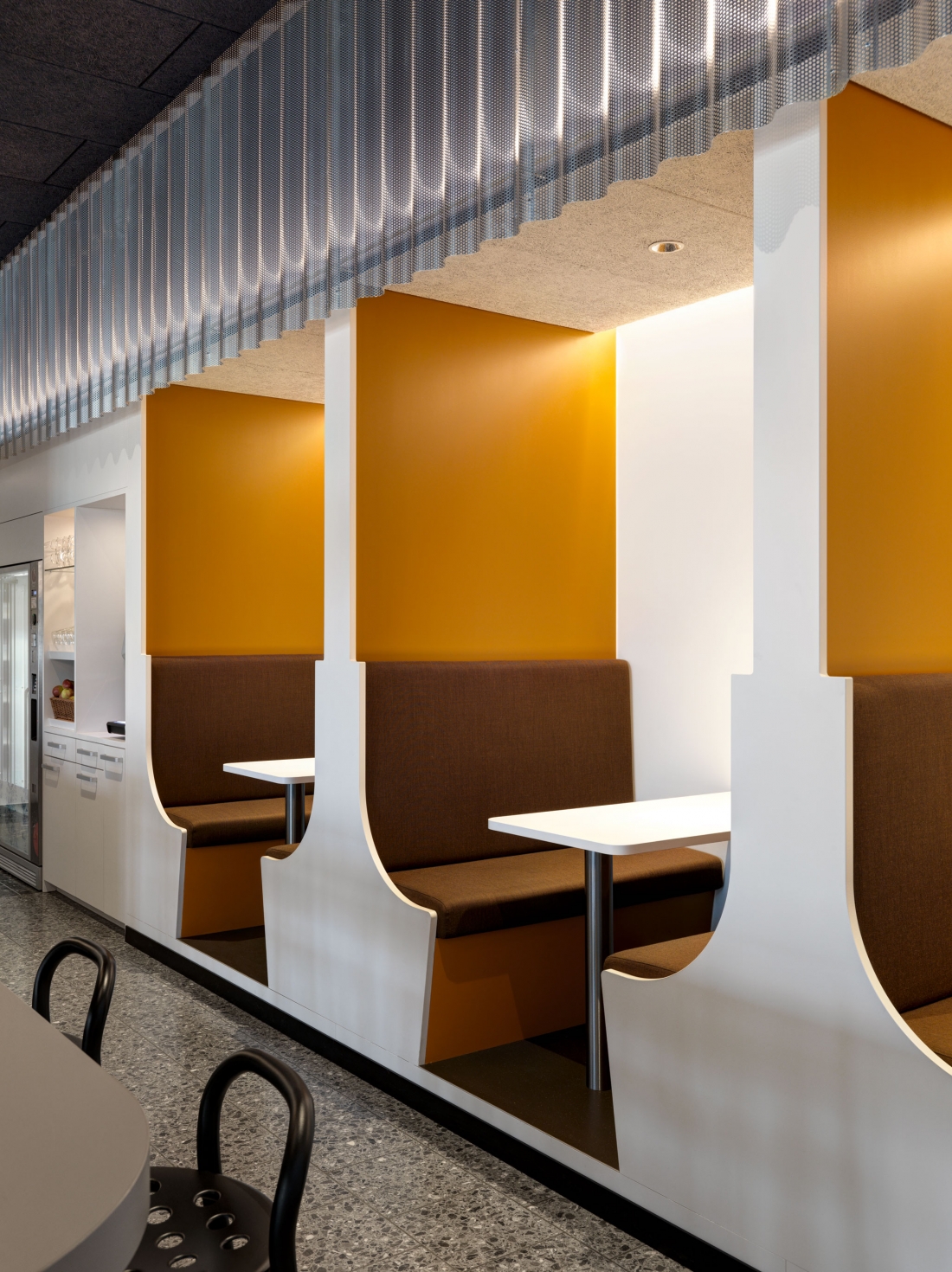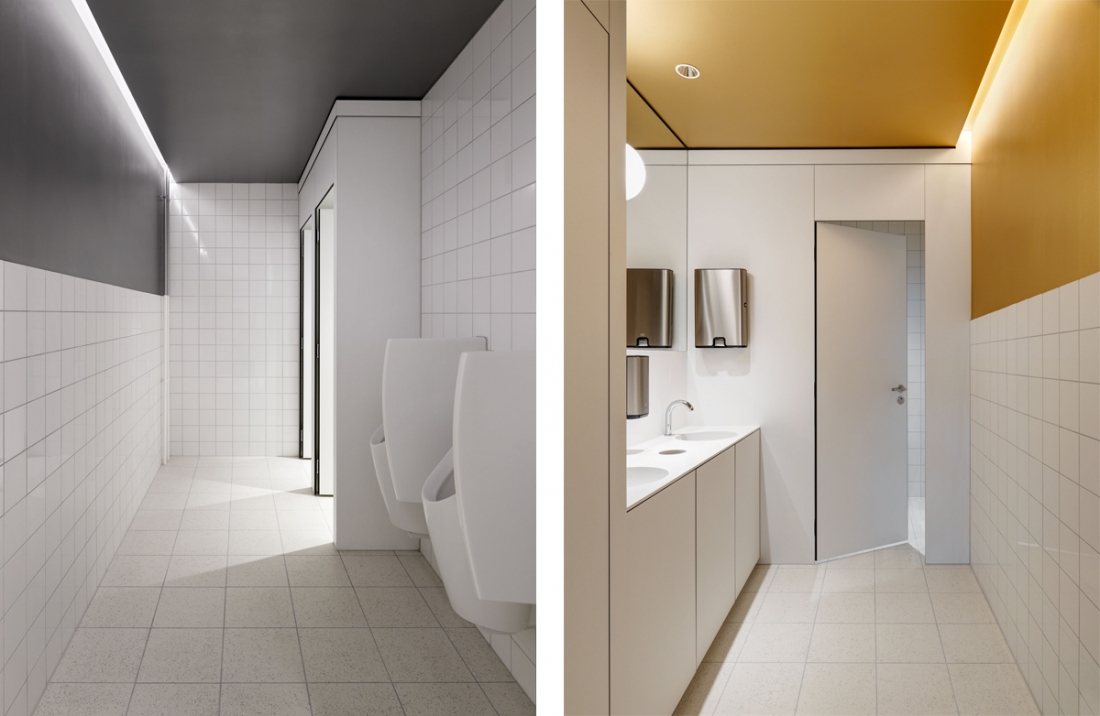 Dsicover more about Studio Gessaga.