The new Kālida Sant Pau building in Barcelona uses thermally modified tulipwood.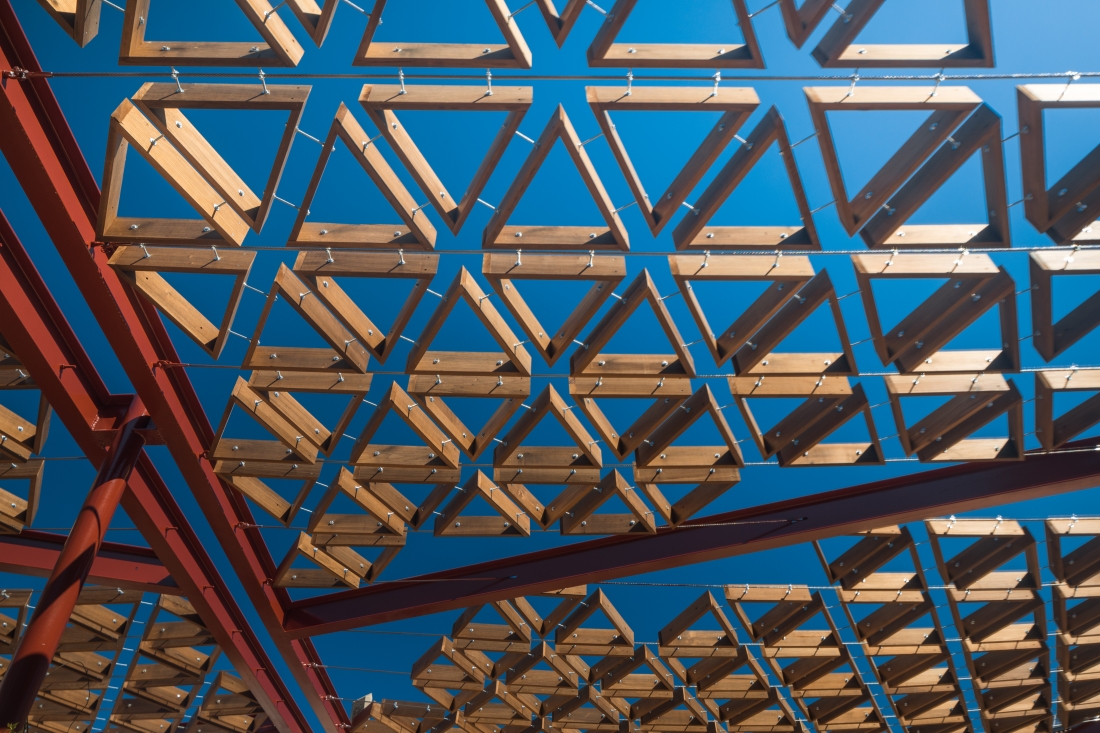 The American Hardwood Export Council (AHEC) has made a commitment to modern society and people's well-being by donating thermal modification and highly skilled carpentry of American tulipwood to the new Kālida Sant Pau building in Barcelona, a care centre for cancer patients.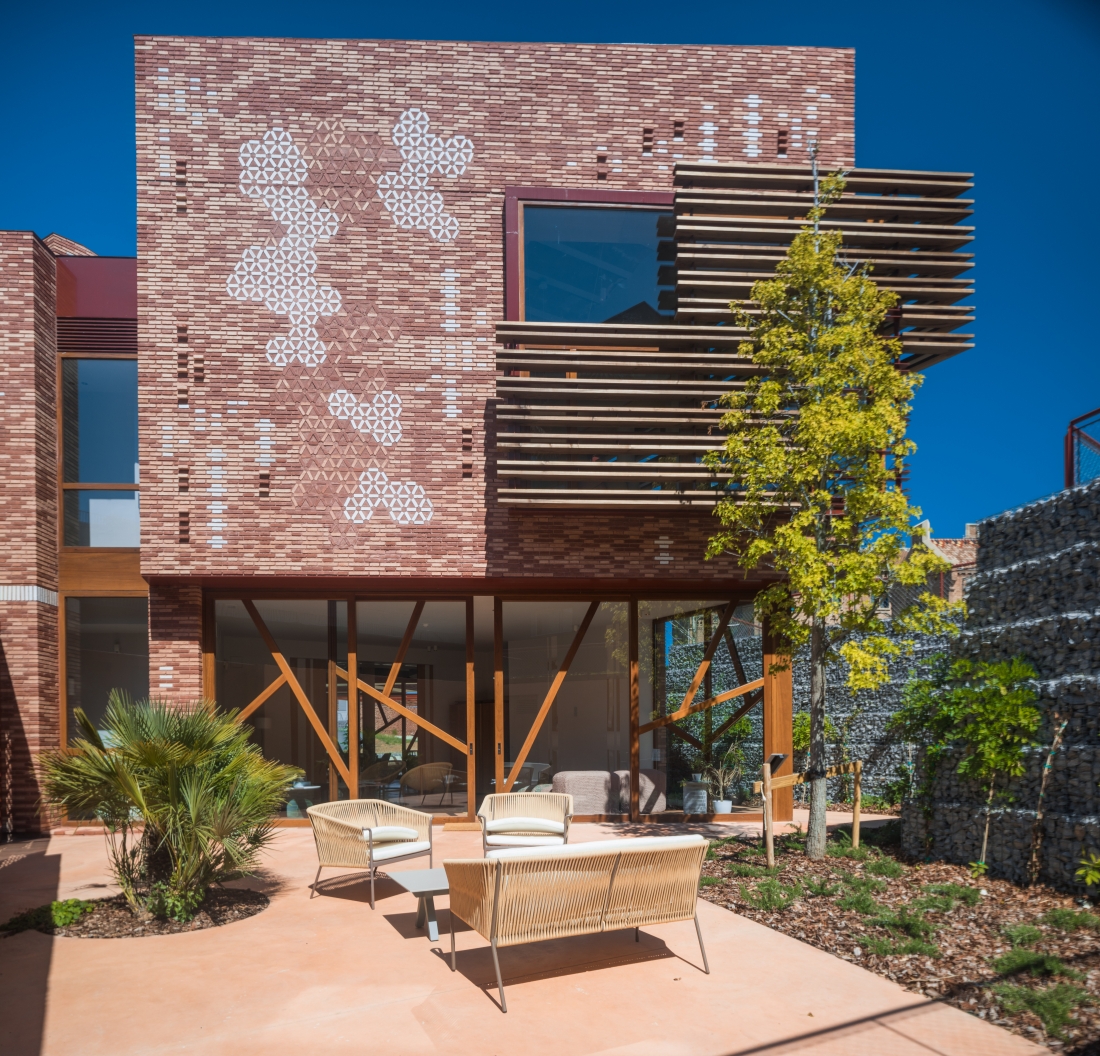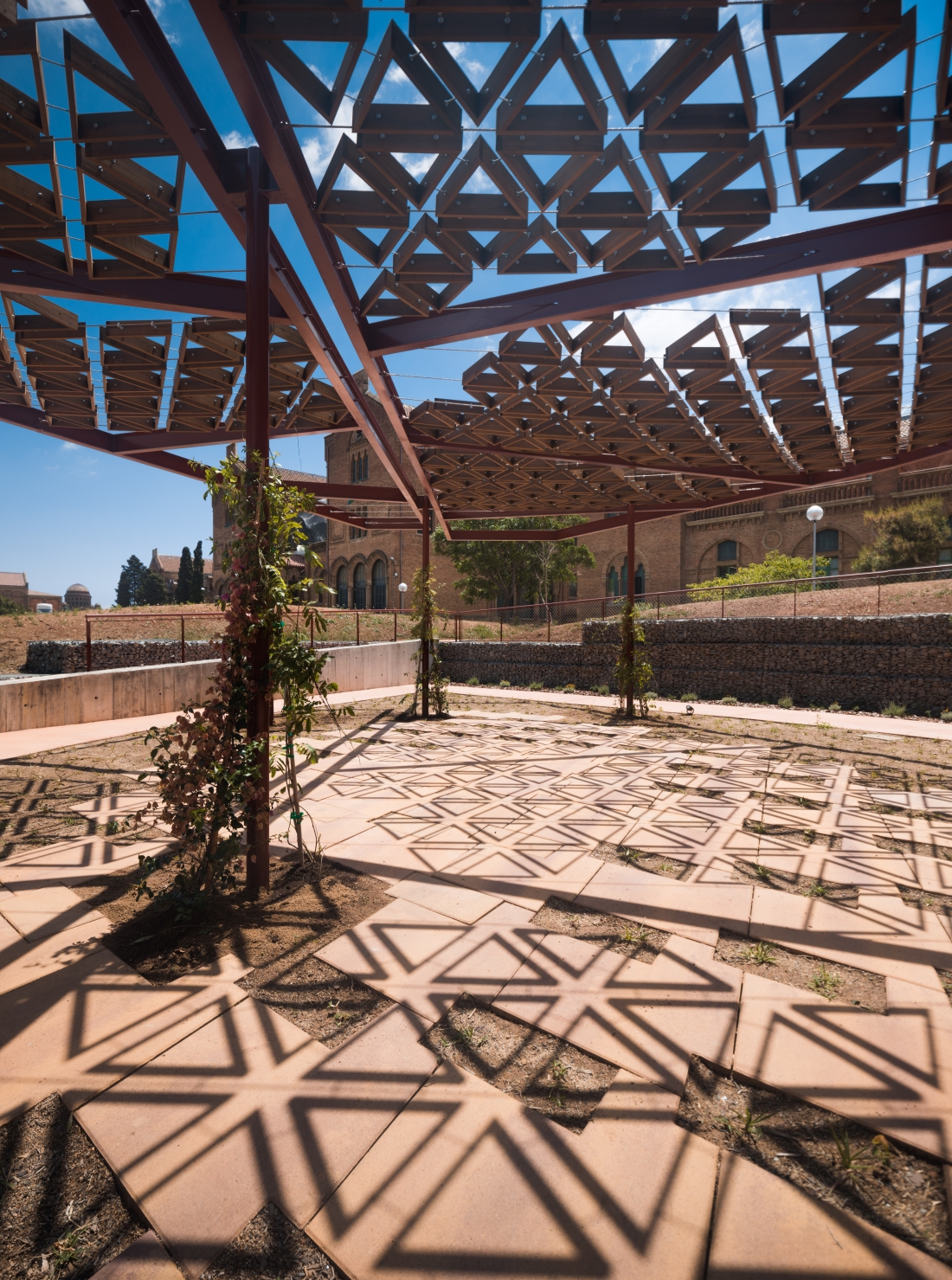 AHEC has donated American tulipwood to two spaces of the new Kālida Sant Pau building in Barcelona: the outdoor pergola and the trellised façade. The building is designed by architect Benedetta Tabgliabue from Miralles Tagliabue EMBT studio, with interior design created by architect and interior designer Patricia Urquiola. The features of thermally modified tulipwood provide resistance to weather conditions and add warmth and elegance to the building.
The pergola design, under which visitors pass to reach the main entrance to the building, has been designed to act as a protective layer covering the garden. The tulipwood boards form small triangles and are framed by a steel structure, offering textural contrasts to the outdoor area. This design not only works to shield the outdoor space from surrounding buildings, it also offers an escape from the traditional hospital environment.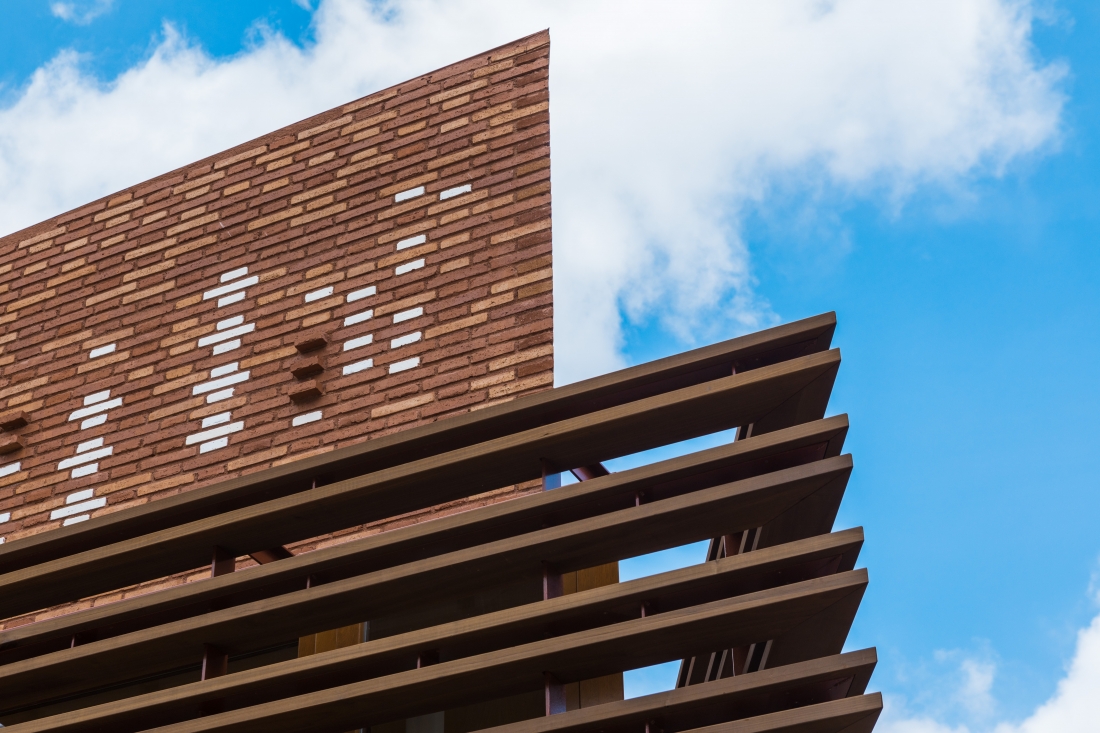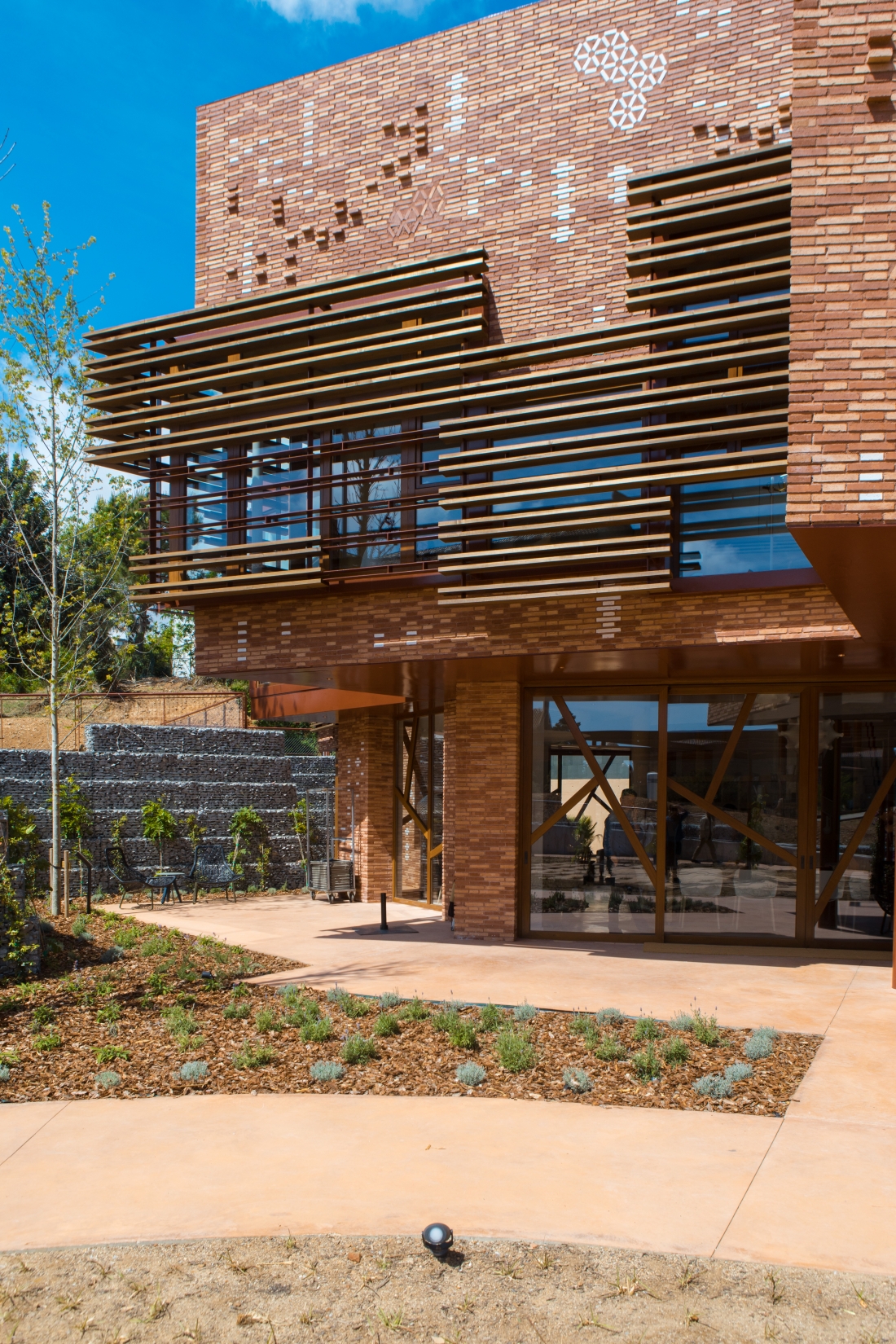 The trellised façade consists of horizontal thermally modified tulipwood slats that allow light to filter through and offer views of the Hospital de Sant Pau complex, whilst still preserving the patients' privacy. According to Benedetta Tagliabue, "The use of thermo-treated tulipwood was an excellent choice for the outdoor elements of the Kālida Sant Pau building because it has allowed us to add elegant wood elements and we have been able to use it in an optimum way for exterior applications". David Venables, European Director of AHEC, says, "We believe that this technology is key for using wood in exterior applications. The market is growing, and designers and architects want to use wood, but for this to happen it has to perform well, look good and last or it simply won't be used. Thermo-treated wood doesn't use chemical products, it improves stability and has a minimal environmental impact compared to other techniques. We are delighted to have collaborated on the Kālida Sant Pau building and with this fantastic social initiative".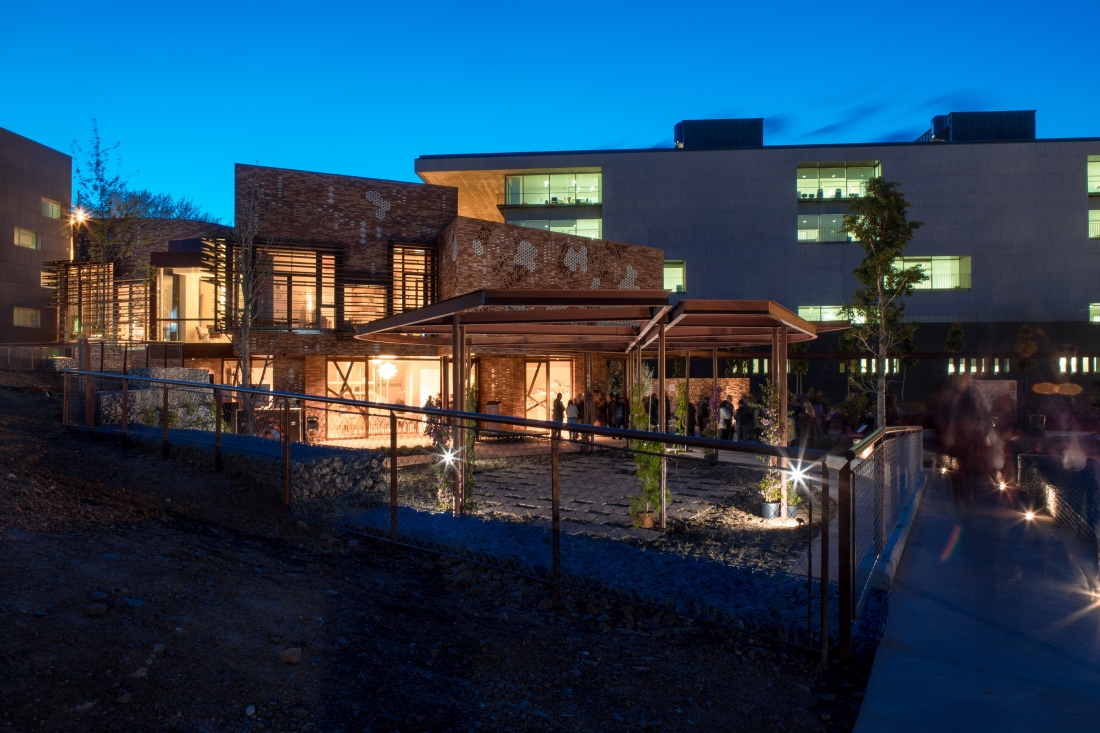 About Kālida Sant Pau
The new Kālida Sant Pau building is located just a few steps away from the Hospital de Sant Pau Oncology Department, Barcelona. The centre offers a comprehensive programme to make people with cancer feel supported and informed throughout the different phases of the cancer treatment in a specially designed architectural space.
Founded by the Fundació Privada Nous Cims and Fundació Privada Hospital de Santa Creu i Sant Pau, Kālida promotes a psychosocial care model for cancer patients, centred around the needs of the individual, just next door to the Oncology Departments of public hospitals specialised in cancer treatments, with dedicated areas to provide support for patients, family members, friends and carers. Kālida is inspired by the psychosocial care model of the Scottish NGO Maggie's and forms part of this international network.
Lear more about The American Hardwood Council & EMBT Studio.