The8 Hotel, Dubai: Contemporary art meets astronomy in Pallavi Dean's latest hospitality project.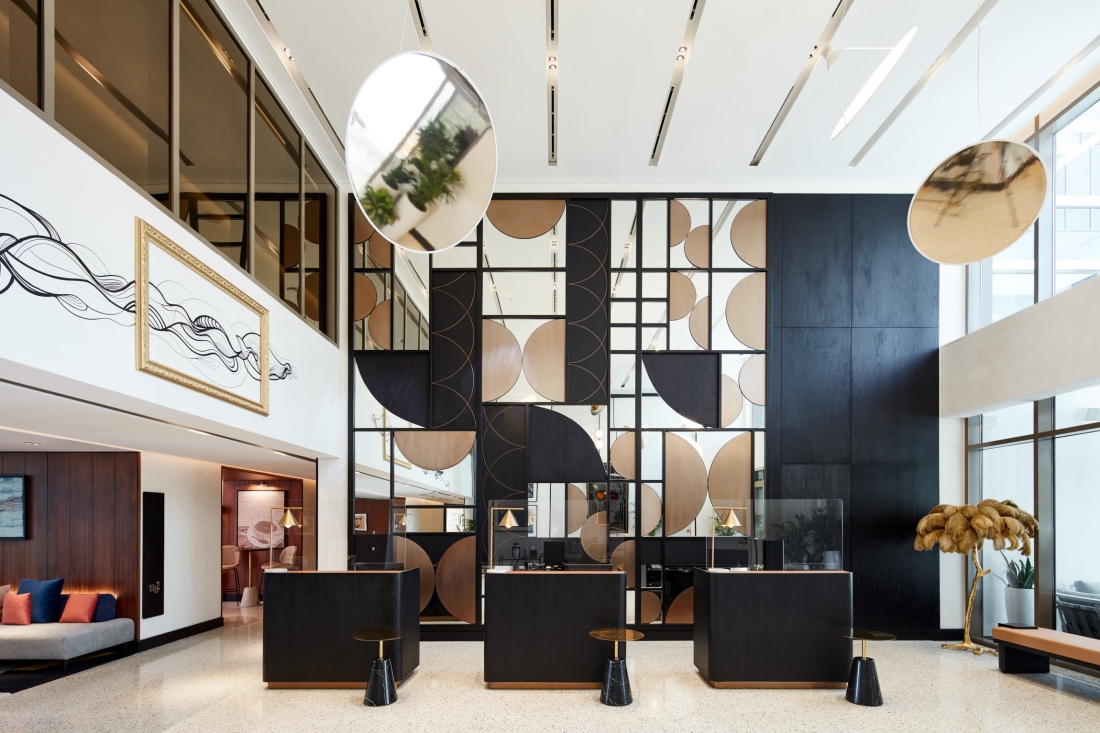 Roar was appointed by IFA to design the interior of The8 by Accor Group, its newest destination on Dubai's beachfront.
Featuring an array of 'day to night' amenities – including an infinity pool, al-fresco restaurant, VIP cabanas and outdoor entertainment areas, the hotel's unassuming luxury offers guests the very best views of the city's Palm Jumeirah and unparalleled skyline.
The8 takes cues from the lunar calendar, a theme that infuses the design scheme in subtle and abstract ways. Roar used the average number of days in a lunar month (29.53059 days) as a basis for the project's calculations and measurements.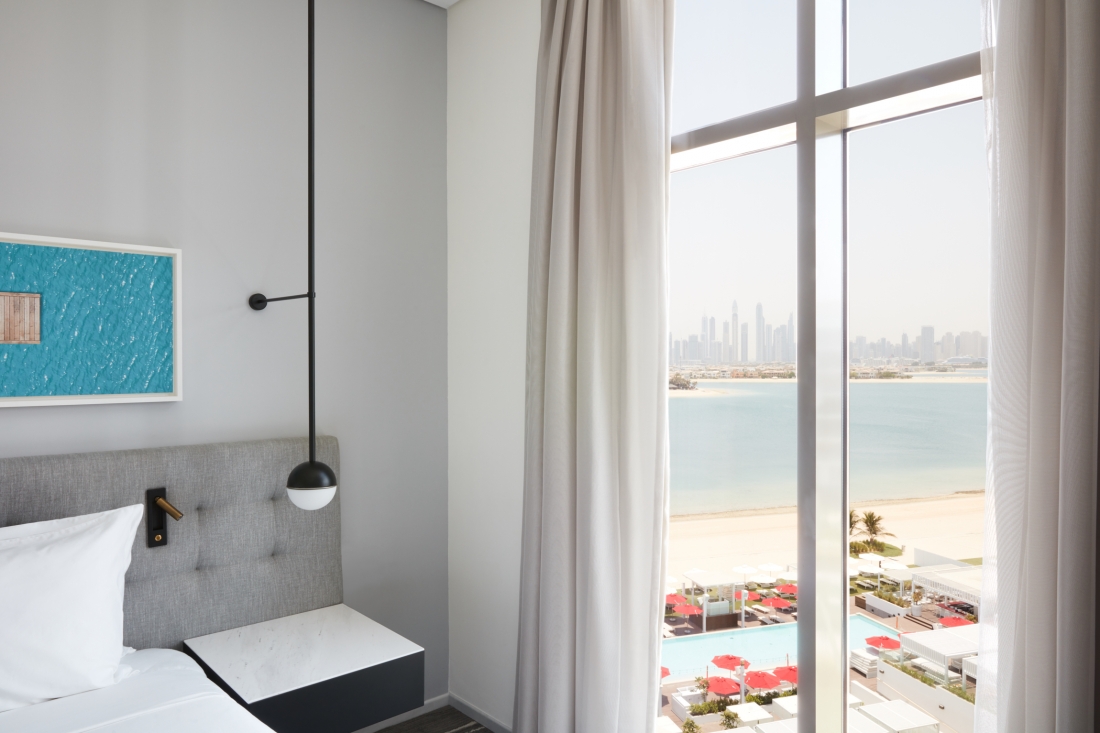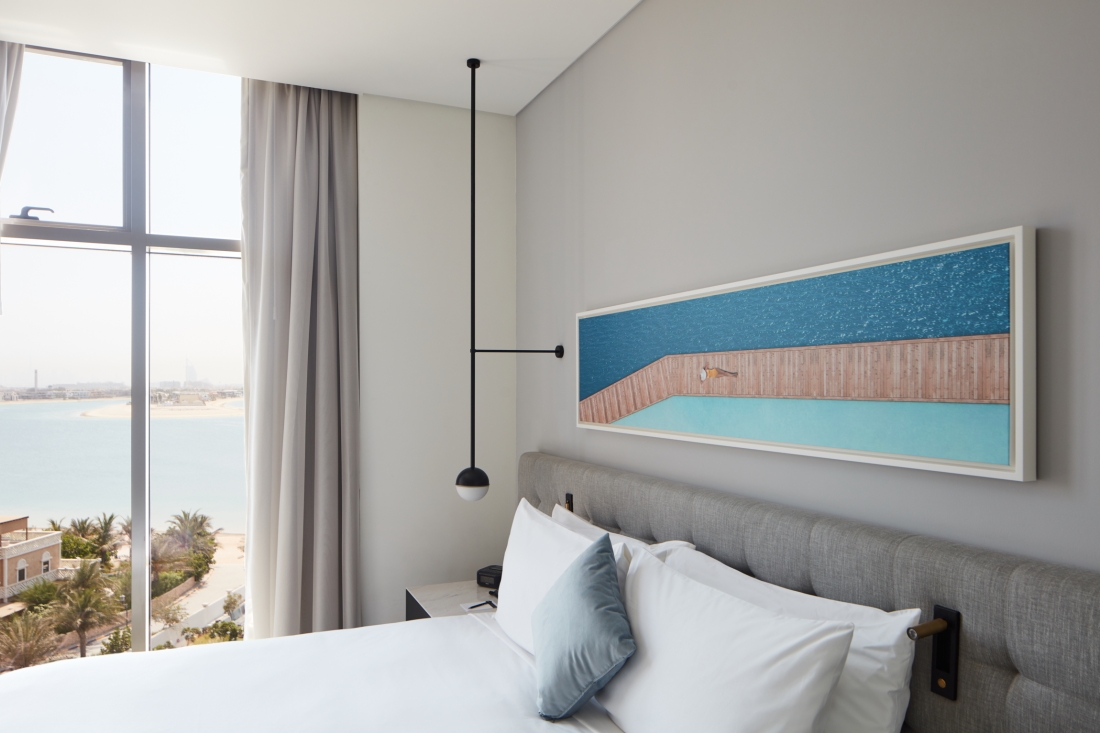 Pallavi Dean, Founder and Creative Director of Roar, explains: "The original idea was sparked by a late-night visit to the site when it was only a bare patch of land on Palm Jumeirah island. The twinkle of the moonlight on the sea was such a striking vision that it felt natural to bring it indoors.
"We also wanted to highlight the important role the lunar calendar plays in changing the hotel's rhythm throughout the year as key moments occur in the country and the wider region, such as Ramadan, the two Eids, Hajj or the Islamic new year".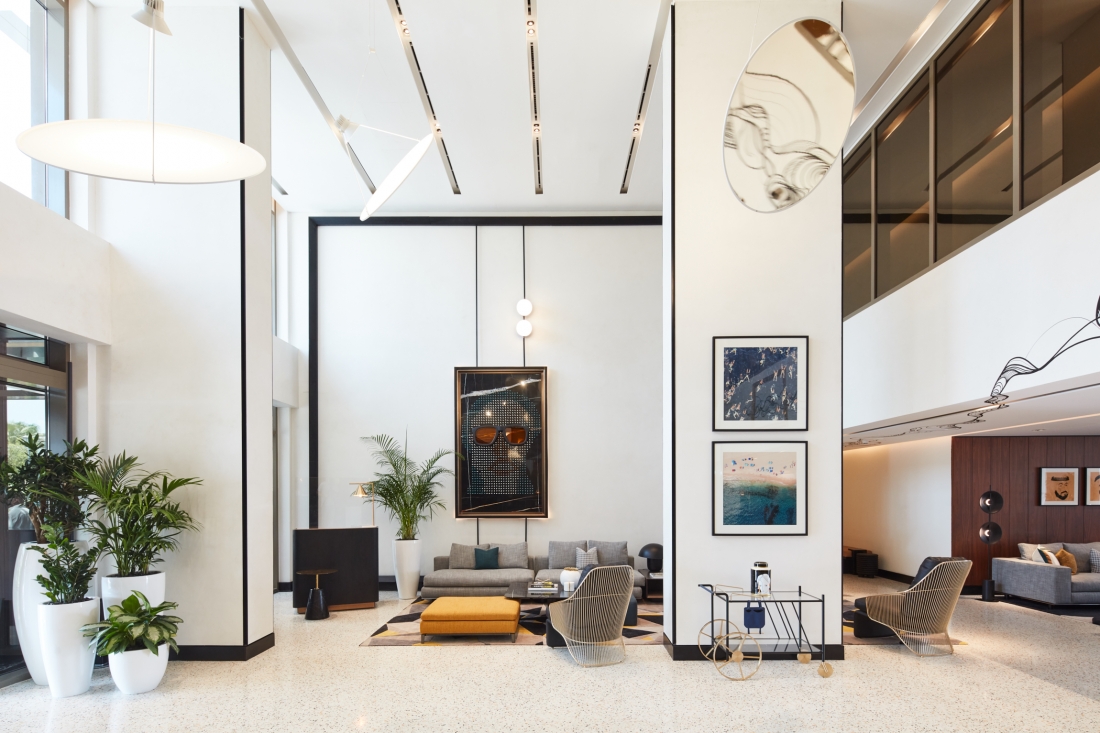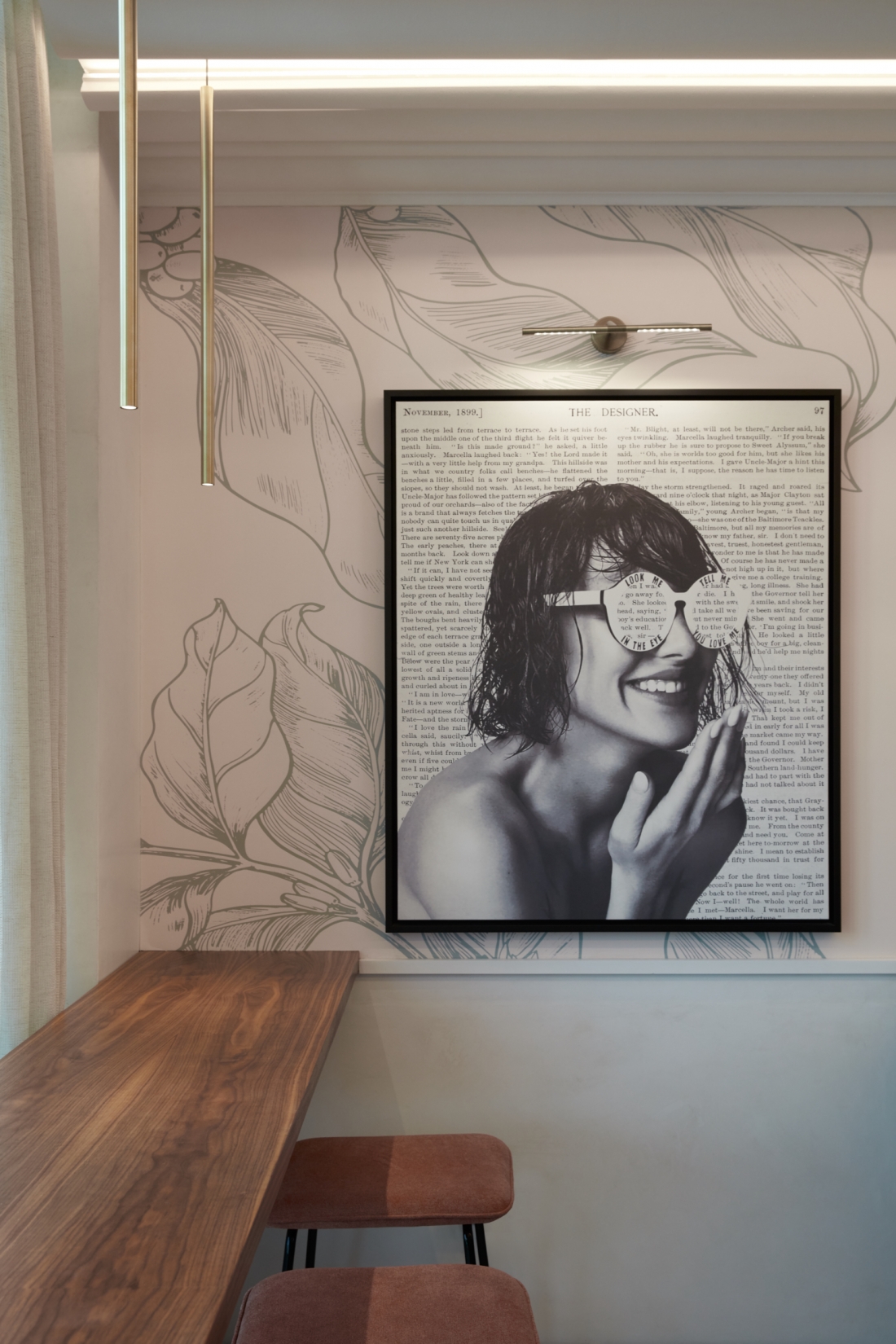 Influenced by the distinct hues of the moonlight brushing the sea, the colour palette combines a neutral backdrop with shades of greens, blues, and dusty sunset tones. The decorative elements and wall art recall the abstractions of the physical lunar calendar – both its imagery and mathematics – through the use of rounded shapes and reflective materials such as brass.
The lobby area is curated as a series of multi-layered 'chill-out' vignettes, which convey a sense of calm. A range of accommodation options – from studios, to one-, two- and three-bedroom suites as well as a Penthouse – are furnished with bespoke pieces and furniture from an array of international design brands.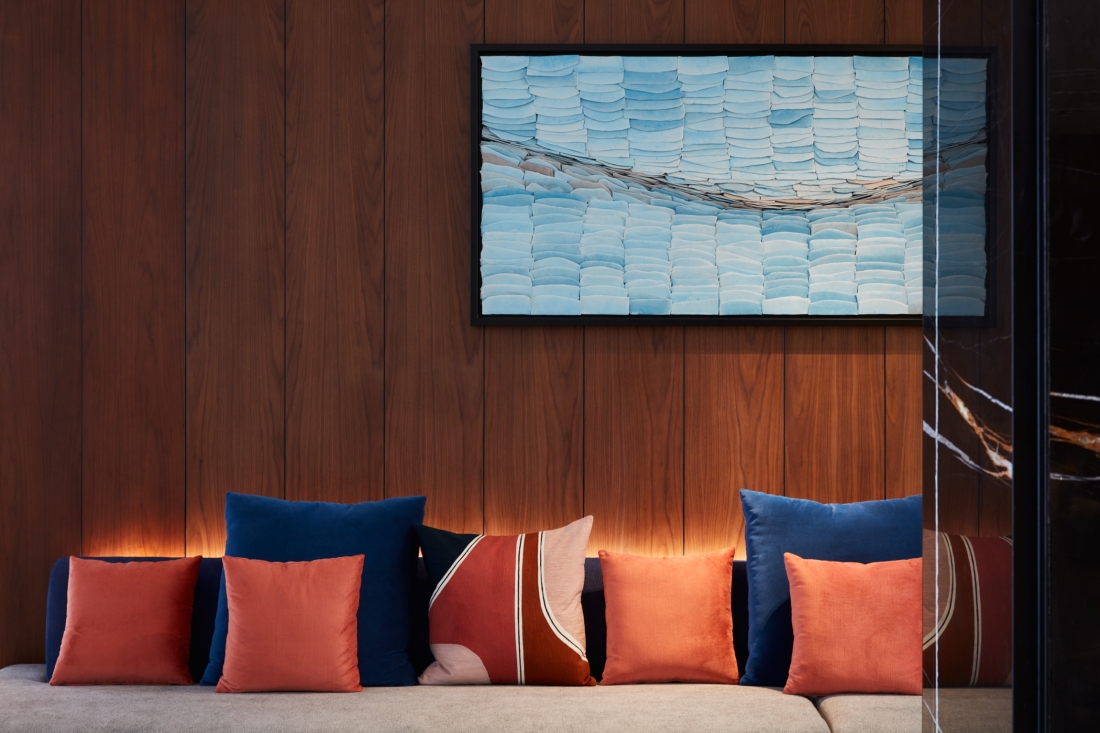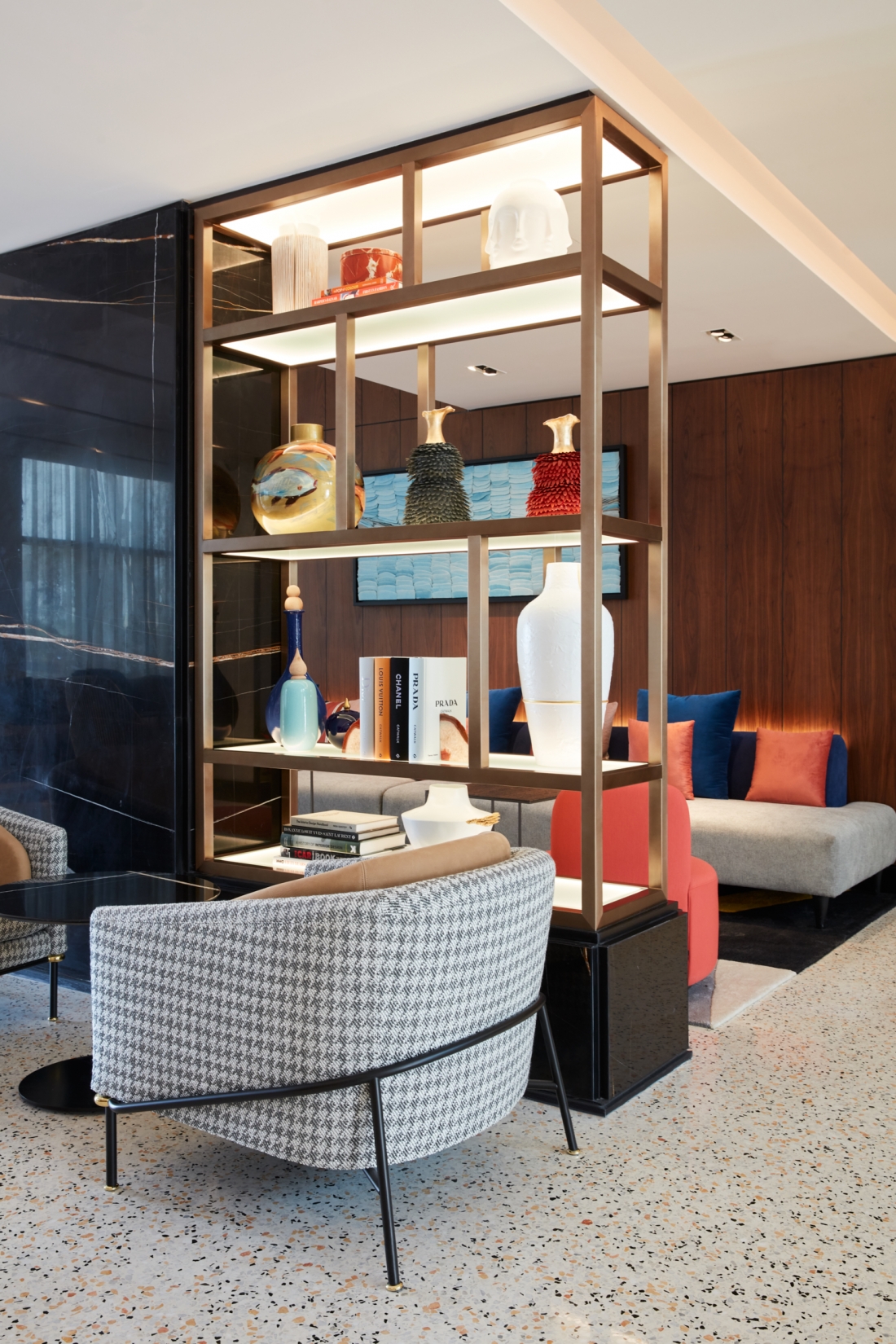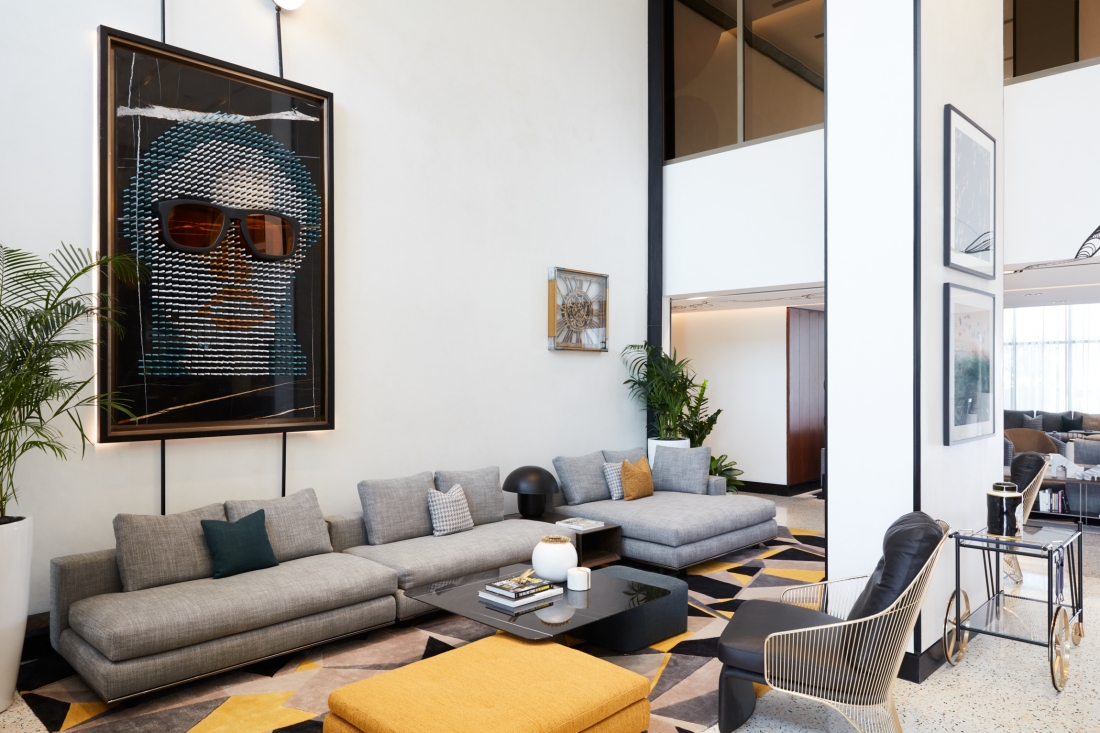 Connected, bold and charismatic are a few of the words embedded into The8's DNA. TWO Art Consultants were appointed to bring out these principles in the hotel's art collection. Drawing inspiration from the views over the Arabian Gulf, the curation refers to the water's reflections, its movements, the mystery of the deep seas and texture of the seabed. TWO's art selection ranges from paintings and sculpture through to feature installations and decorative items - the resulting display combines materiality and a tactile quality that connects guests to the beach and barefoot living.
Working with regional artists and makers, the entire art package was custom-made by TWO to deliver an immersive and authentic interpretation of Roar's narrative to create memorable moments in the guest experience.