Karv One delivers Unbound Ark project at Foshan Vanke Financial Centre.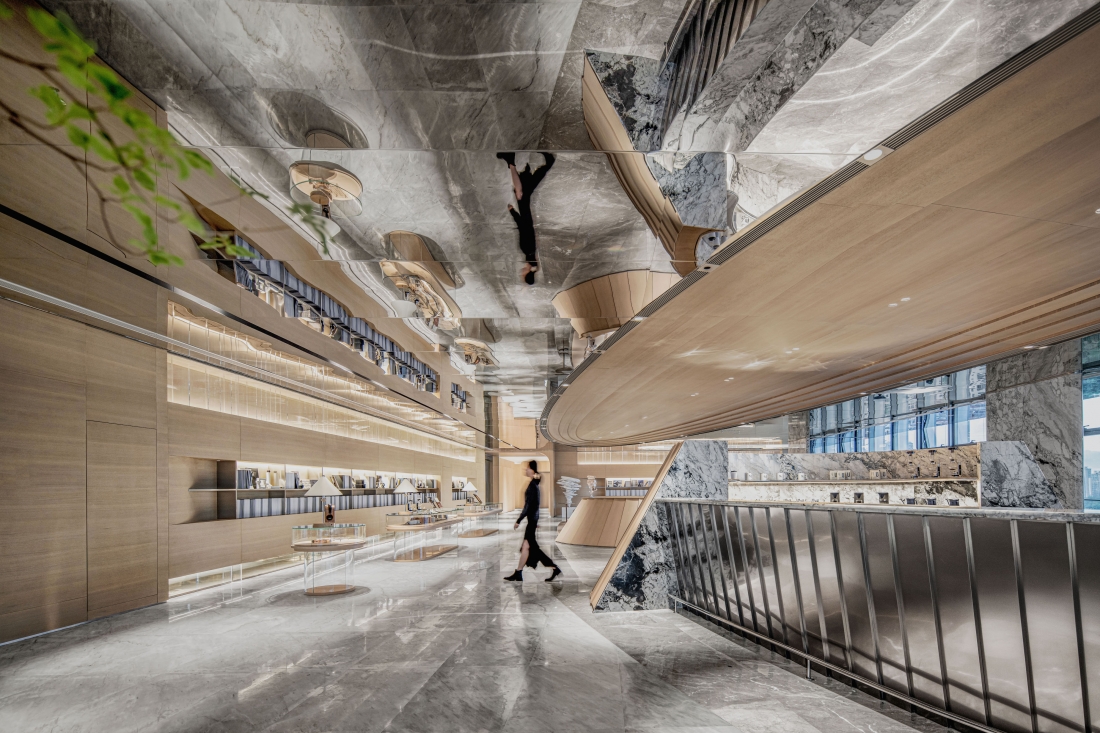 For their latest project, the Karv One team has created an otherworldly interior at the Foshan Vanke Financial Centre, China.
Spanning a huge 420,000 m², the building plays host to a "landmark business complex". Taking the theme 'Unbound Ark', the Hong Kong-based practice has combined the nature of our fast paced lives with wellness elements, such as biophilia, to "break the limitations of time and space in the interior."
Through the linkage of indoor semi-open areas and outdoor spaces, as well as the collision of different materials, the centre offers a fresh and positive ambience. The long-term aim is to inspire the next generation of high-net-worth individuals, positively influencing their lifestyles in Foshan City.