Roger Lewis' new and exclusively designed Tom Pigeon collection is made in Britain, but inspired by the world.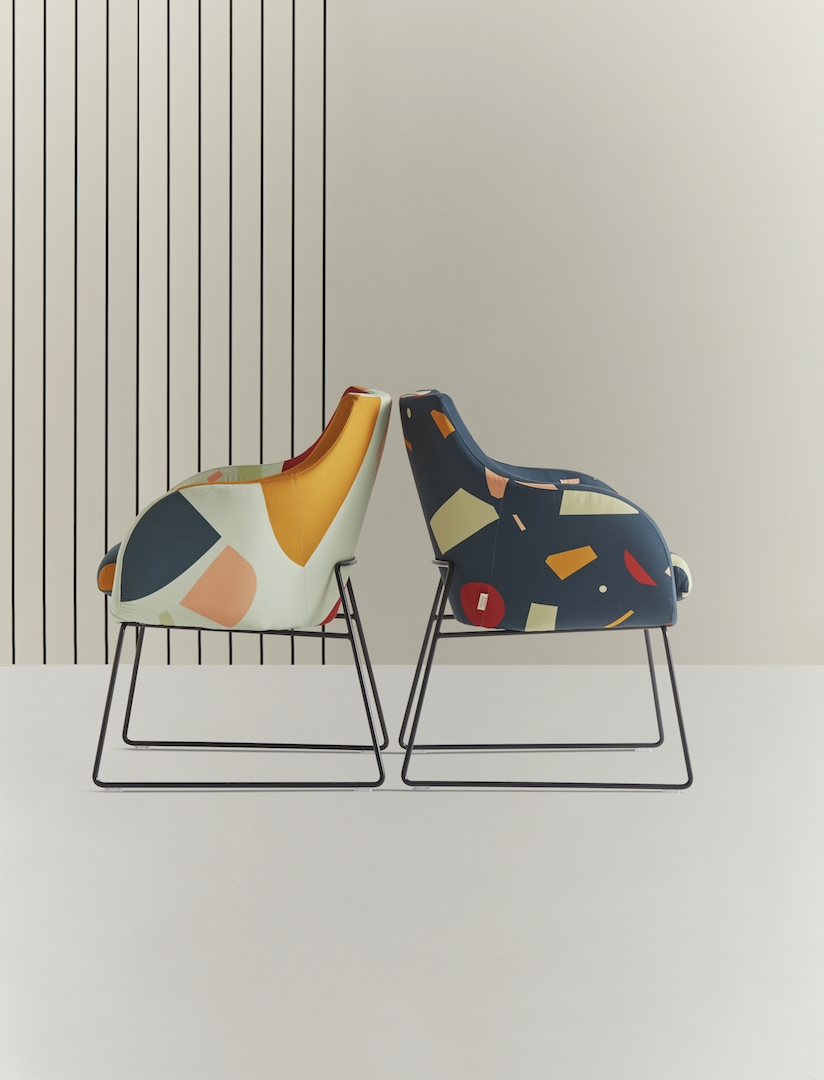 Creative studio Tom Pigeon - renowned for its bright playful prints and bold geometric jewellery designs - has collaborated with British furniture designer and maker Roger Lewis to develop a limited edition furniture range, launching in Autumn 2020.
Roger Lewis' new and exclusively designed Tom Pigeon collection is made in Britain, but inspired by the world. Kirsty Thomas, the design mastermind behind Tom Pigeon, combines bold, fragmented patterns - reminiscent of mid-century Mediterranean Terrazzo surfaces - with a contemporary, playful colour palette, adding a Modernist twist.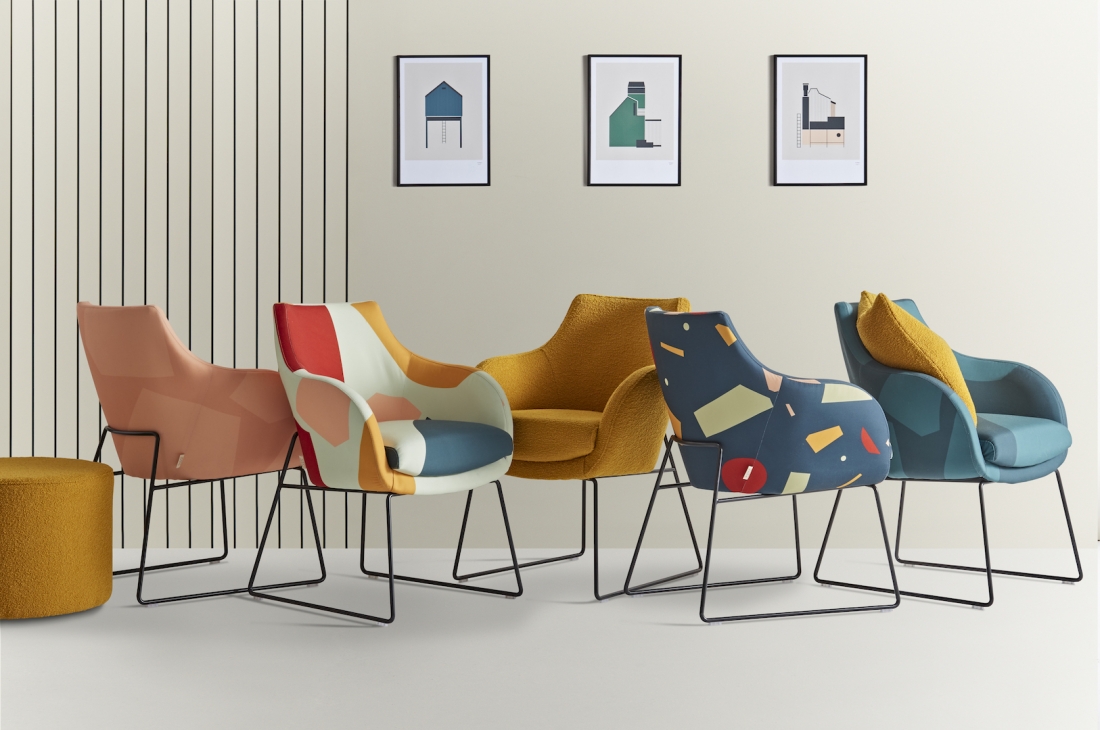 With a shared passion for designing beautiful, simple pieces for people to enjoy, Roger Lewis challenged Kirsty to produce a fabric pattern that "she would like to own herself". The result of the collaboration is a new limited edition chair and stool range, which offers the perfect marriage of playfulness and comfort and combines British design with a contemporary 'Scandi' look and feel.
As part of the creative process, Kirsty was invited to create her own bespoke artwork design to be printed onto the finest fabric before being hand-upholstered to the popular Roger Lewis Sintra chair.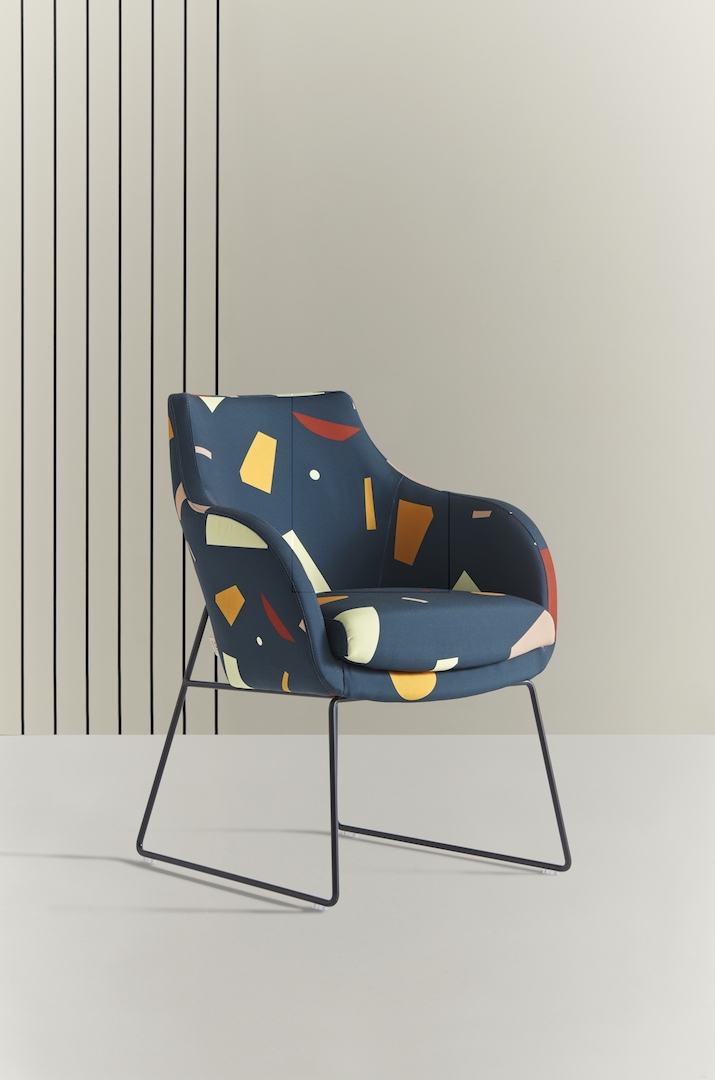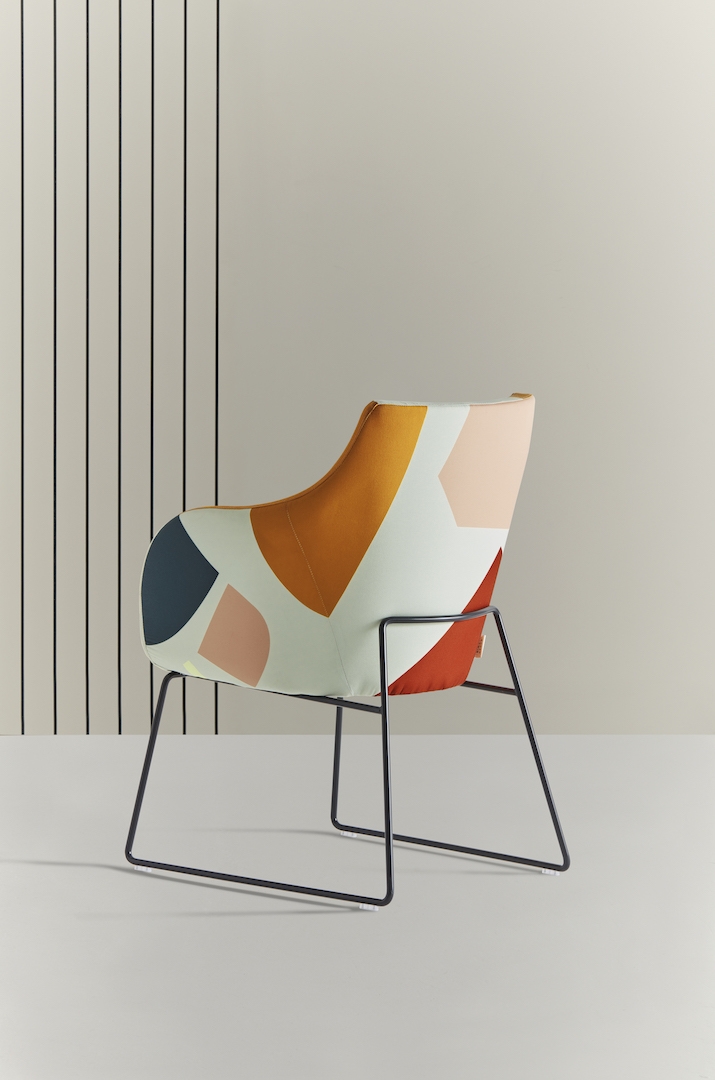 "We wanted to collaborate with a British designer who, like us, draws in influences from all over the world. Tom Pigeon was the perfect fit. Kirsty's attention to detail and simple, pared-back design style complements our brand perfectly," comments Marc Richard, Managing Director at Roger Lewis.
"Our aim was to produce a distinct and contemporary furniture offering that would suit both commercial and residential spaces, reflecting the merging lines between home and work life. We're really pleased with the outcome and are excited to launch the full range this Autumn."
Kirsty Thomas, founder of Tom Pigeon comments, "We were thrilled to be asked to work on this project with Roger Lewis. Our ethos and approach to design is very similar and there was a natural synergy between our aesthetics.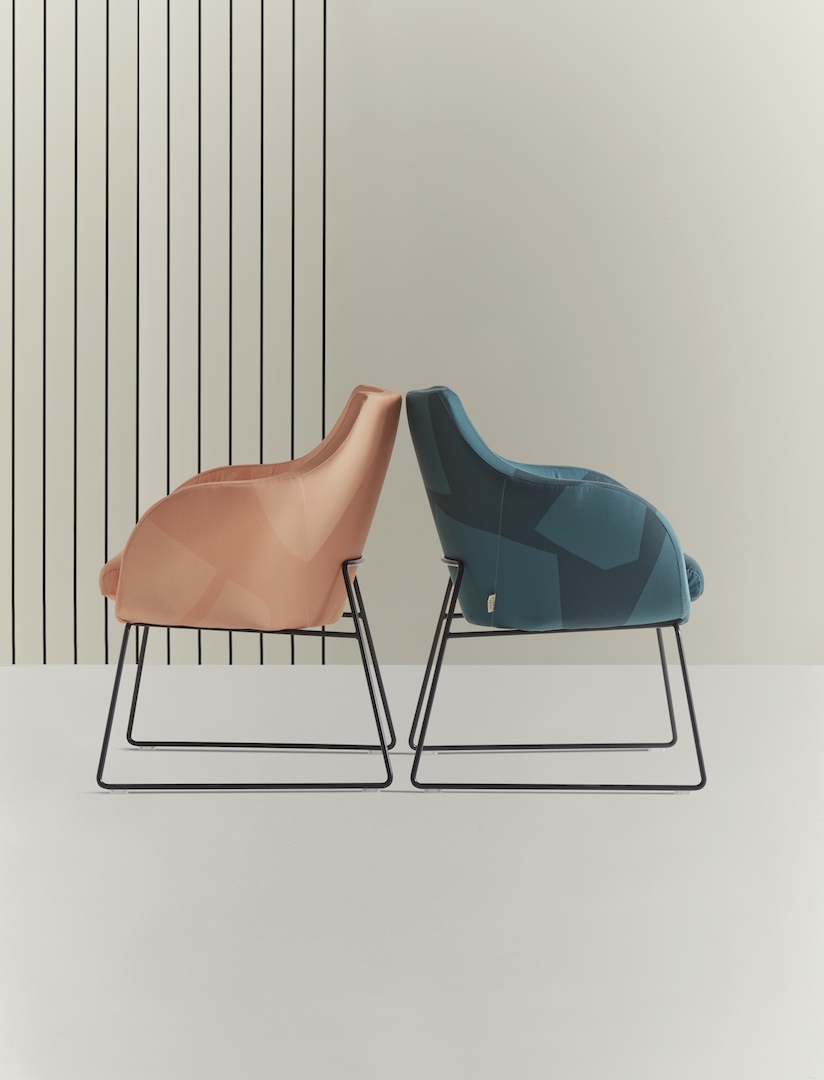 "We developed our designs by exploring the geometry of the upholstery cutting patterns of the Sintra chair and taking colour inspiration from the magnificent Sintra Castle in Portugal. It was exciting to explore the colour palette of this amazing place and it drove our development of the designs."
"We wanted our designs to be bold and playful but also suitable for a wide range of interior spaces. I really enjoyed working with Roger Lewis on this project and I'm excited to finally reveal the results of our work."
Available to order from September 2020.